This past week I have been down with the horrible cold/flu that seems to be making the rounds across America. It didn't help that I walked around a large college campus in the wind and rain. It's nice to sit up in bed and admire the bulb flowers that have begun to bloom in our garden beds. They have inspired Saturday Smiles Daffodils.
Saturday Smiles Daffodils
Right now is the perfect time to create a basket of bulbs that will bloom in time for Easter. The how-to for creating a spring themed nest featuring hyacinths, tulips or daffodils can be found HERE.
Daffodil Cake
If you are planning any springtime soirees this Daffodil Cake, with its orange cream cheese frosting, would surely be the star of the show.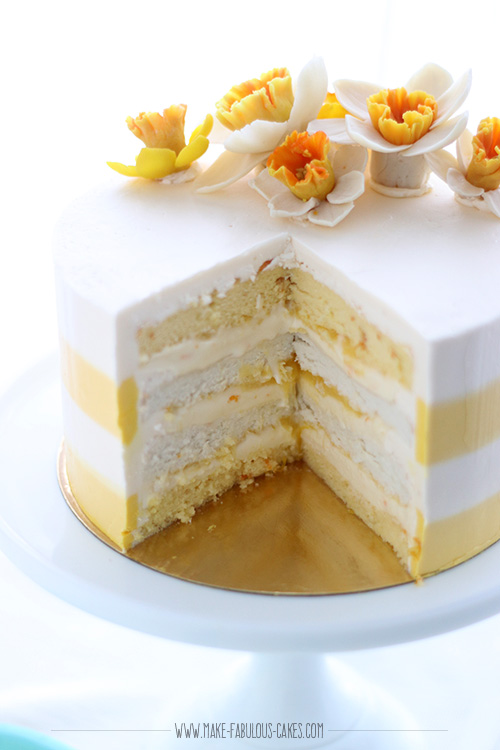 Miniatures Having A Moment
There are quite a few bloggers, like myself, who love miniatures. I built a dollhouse for the Fashionista back in the '90s. It was played with hard and could use a makeover. If you've been tempted to climb aboard the mini train but don't know where to start Miniatures.com is hosting it's annual Creatin Contest. Kim of Hunt and Host has already started her entry, a Garden Center. I wonder if it will have daffodils?
Is Yellow In?
I've kind of begun to ignore the "What's In" color list and just decorate and accessorize with shades I love. Here are 50 Decorating Ideas for Farmhouse-Style Bedrooms.  There are a few yellow rooms. I think it's a classic choice.
What To Watch
Rain is called for almost every day next week where I live. I might rewatch the 1993 version of The Secret Garden. Or perhaps All That Heaven Allows. Rock Hudson plays the smoldering gardener.
Planting Hope
The daffodils that are currently blooming were planted three years ago. They came from the yard of a home that was torn down not far from here. I wrote about it in a post entitled Planting Hope.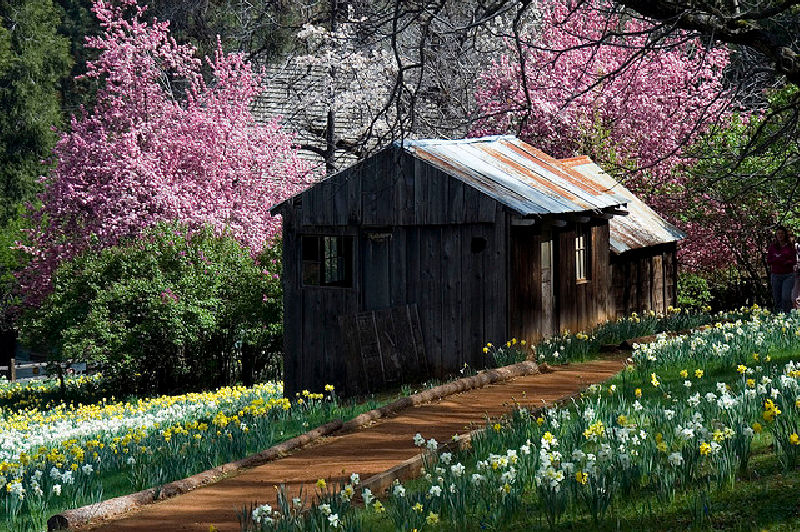 The Fashionista is home visiting this week. We might plan the springtime garden. Sweet Guy has already started clearing the beds.
So I will see you next Saturday.
Laura