Today is Ten on the 10th. Where a project is created for under $10 on the tenth of the month. For February I created a Romantic Valentine Dress From The Thrift Store.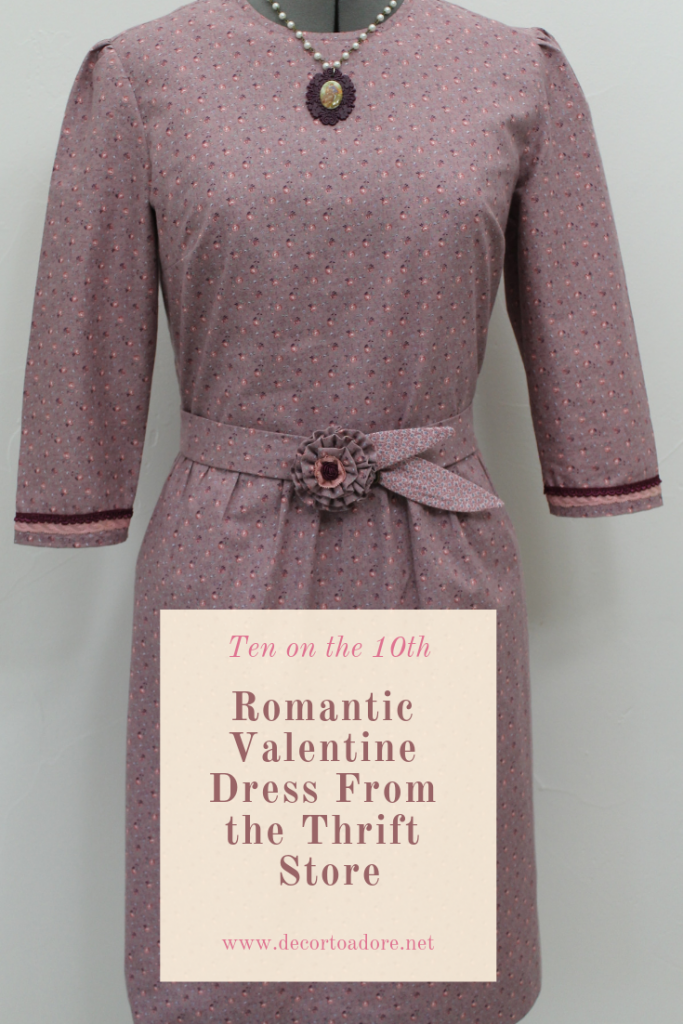 Romantic Valentine Dress From The Thrift Store
This month's Ten on the 10th theme is "Thrift Store".
I have been trying to incorporate more dresses into my wardrobe. But it is getting harder and harder to find pretty dresses in natural fabrics.
There is a wonderful church-run thrift store fairly close by my home that often carries old patterns and fabric. On one visit I spied a circa 1968 pattern made by Simplicity 7672. You may remember back in August I shared that I was going to celebrate my 50th year by planning to sew a few dresses to commemorate the fashions that were popular during that time. The price was right at $1.50 so I bought it.
A month or so later at the same thrift shop I found 3 yards of vintage calico on sale for $3. The colors matched some vintage trim and antique lace I already had. Given that prairie-style dresses are once again in vogue I thought, "Why not?"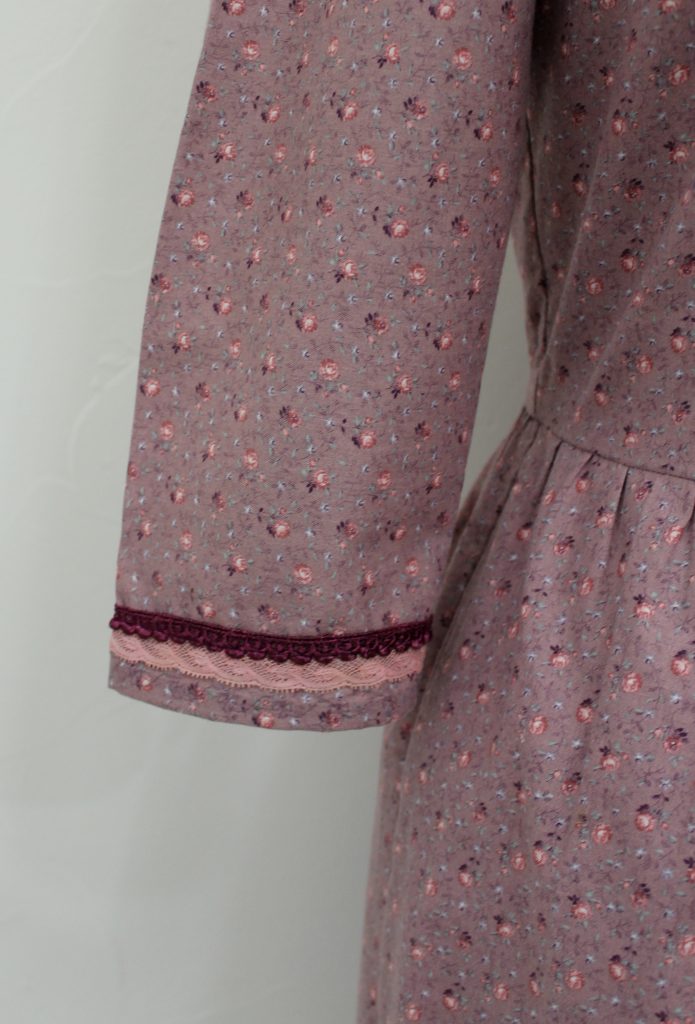 Simplicity 7672
One thing I like about vintage patterns is that they show you how to create dressmaker details.
This pattern was clear and concise. One of the easiest dresses that I have sewed.
All of the interior seams are either finished with french seams…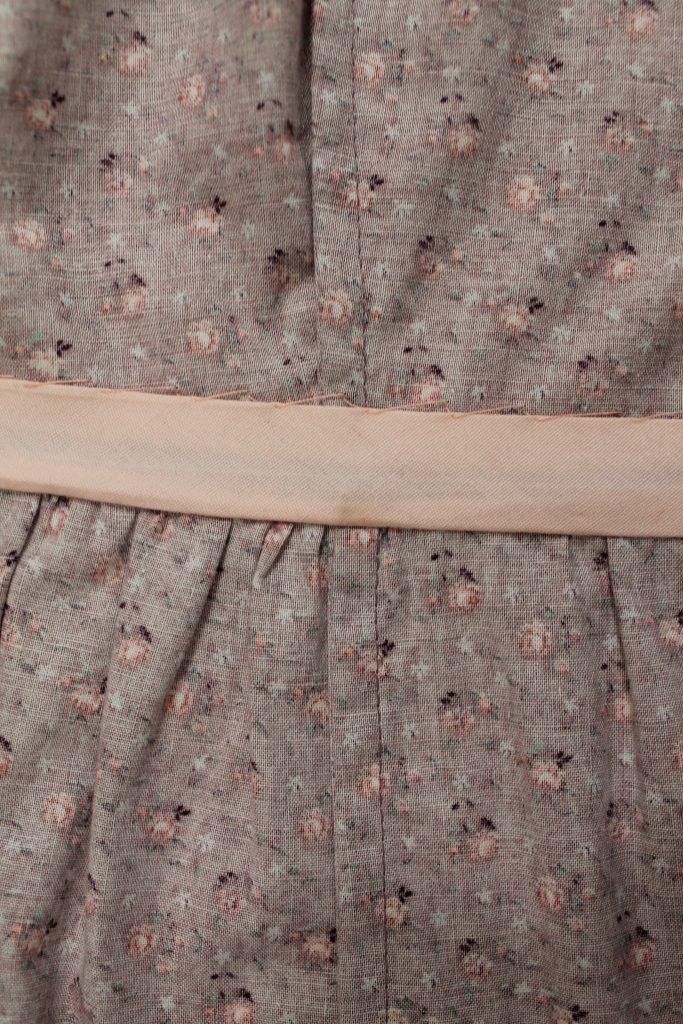 …or bound with vintage cotton bias tape.
Finishing all the seams means you are basically sewing the dress twice but it will last much longer through repeated washings.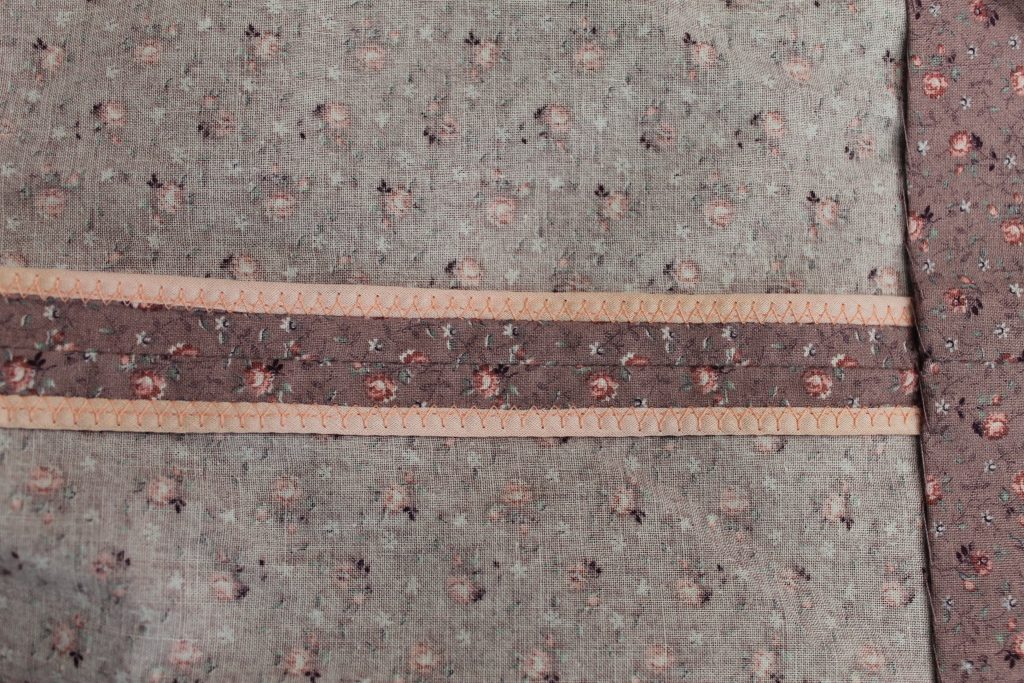 However, once I finished the dress I thought it looked a bit boring.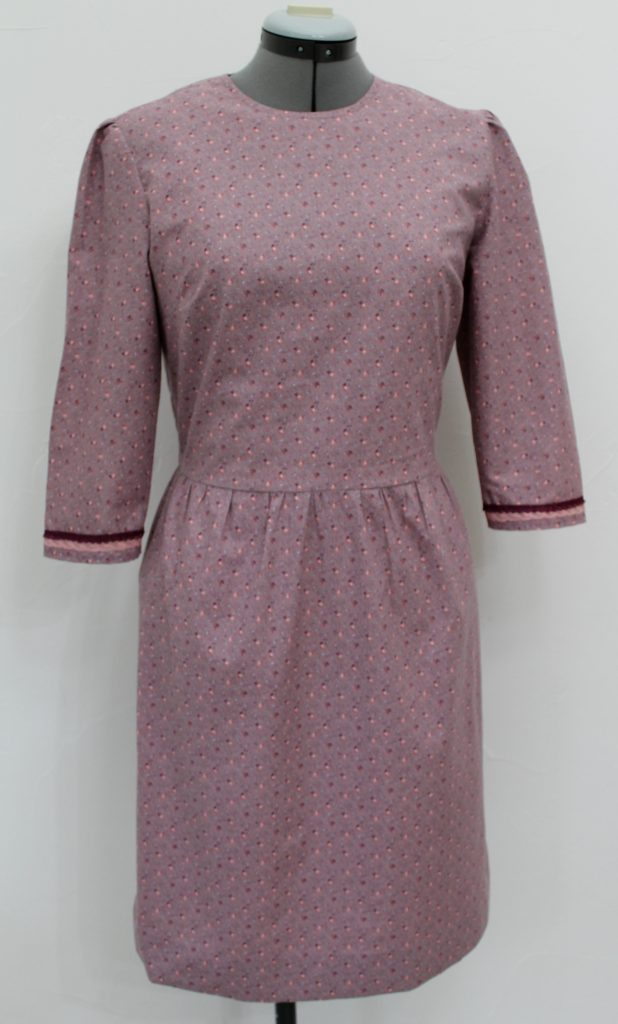 Add A Belt
I decided to make a belt and cruised the internet for a few ideas. There were several fabric belt ideas as well as different variations on fabric flowers. You can find the links to both projects I used on my Pinterest Sewing and Needlework page.
I would classify both projects as "Easy to Intermediate".
It took about 2 hours to create the belt. I opted to sew on a contrasting fabric for the "leaves".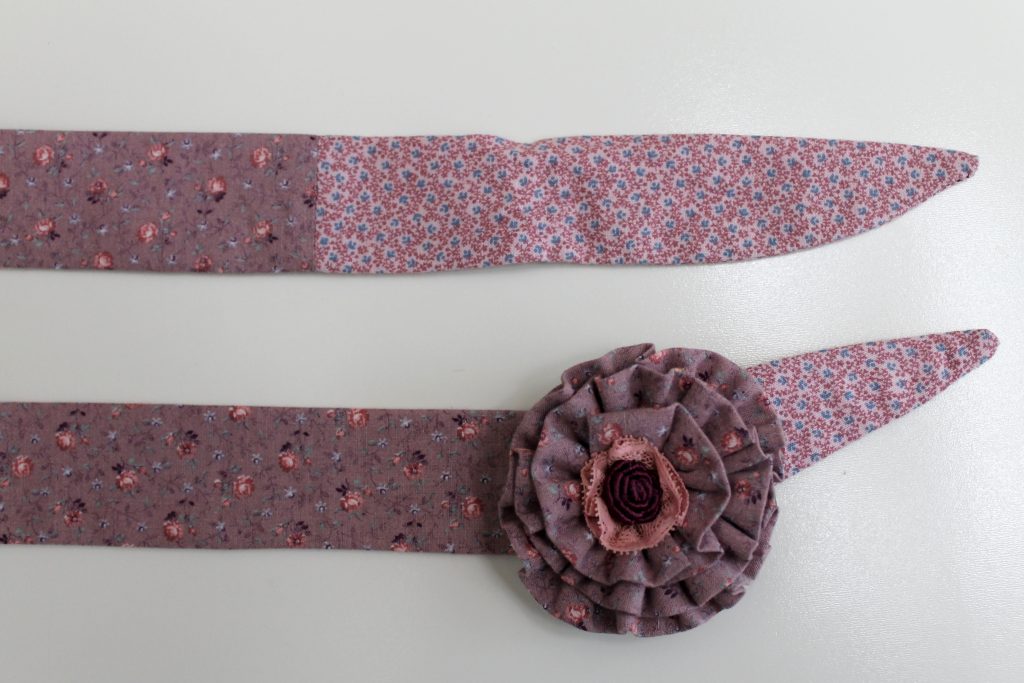 You can see a small part of the metal sliding closure that is attached to the back of the fabric rosette.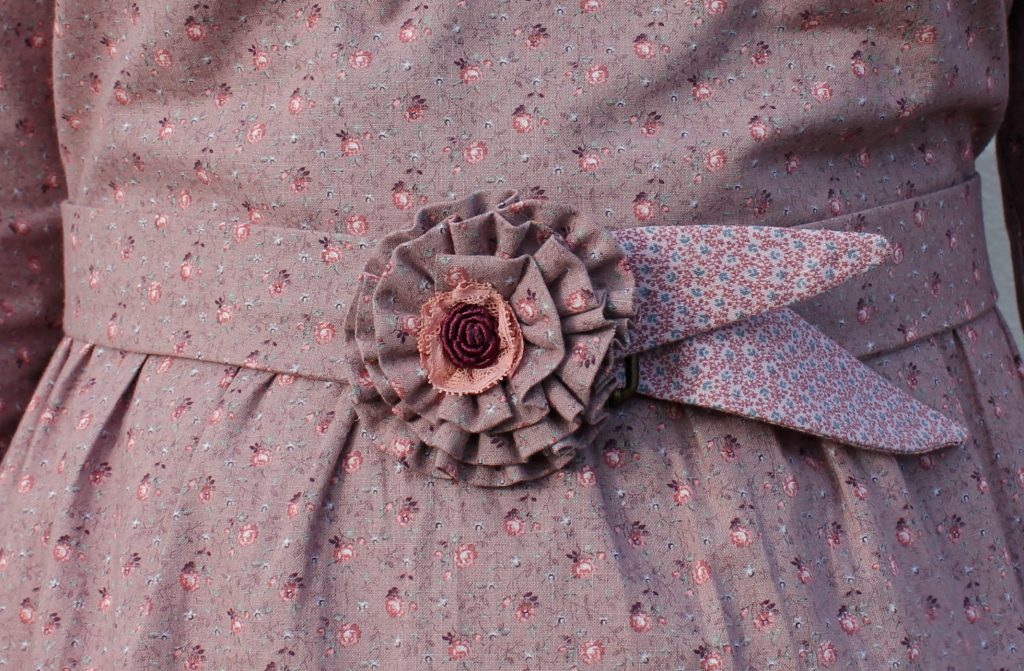 A cameo necklace I made back in 2009 also ups the romance factor.
The back of the dress closes with a zipper. I am still working on bettering my skill at installing invisible zippers. But I think sharing that the dress isn't perfect is important.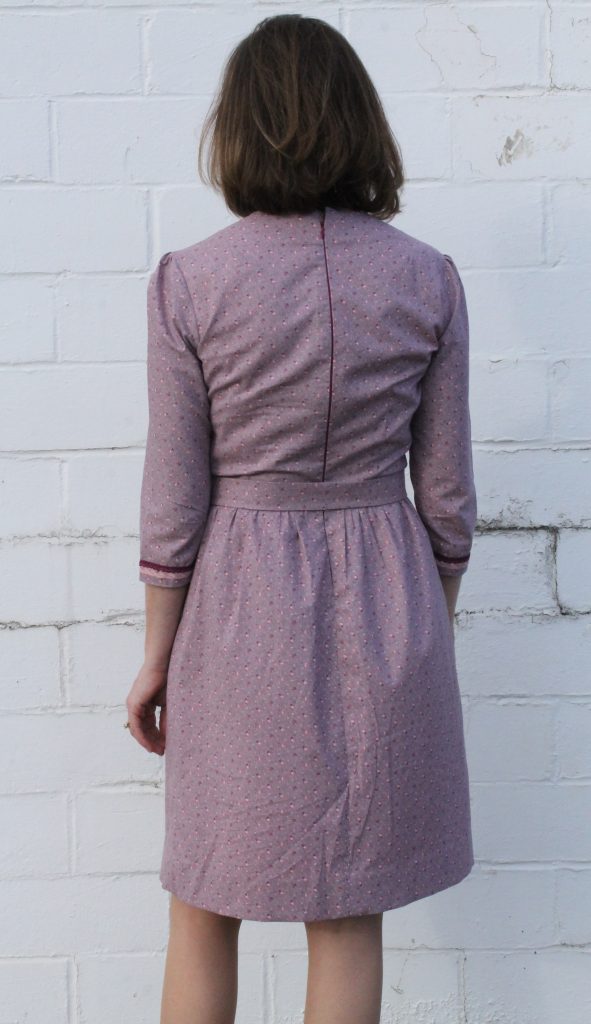 Underneath It All
I also found a pale pink vintage cotton slip a few months ago for $5.
(My dressmaker form is on its last legs hence the duct tape.)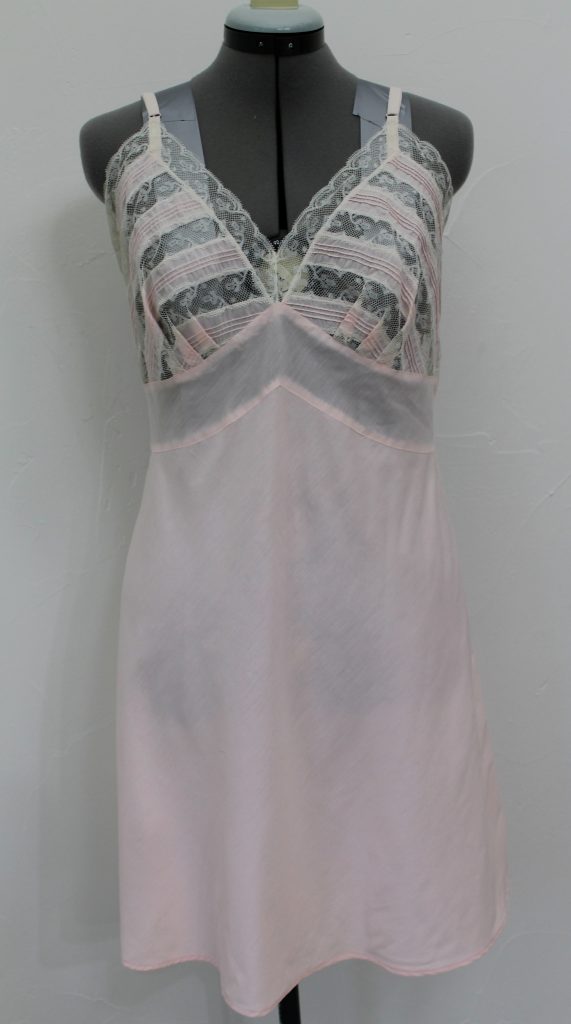 The slip needed a bit of TLC in repair work and I shortened the hem. I love the pretty insertion lace.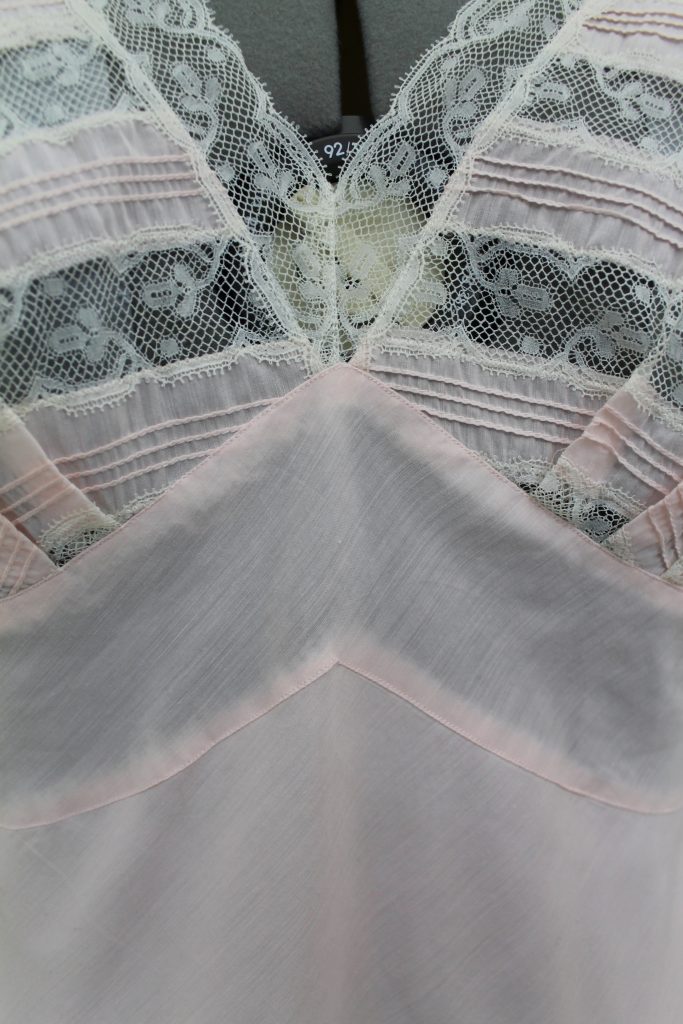 A huge thank you to Sweet Guy for attempting to photograph me wearing the dress. Although it was wonderfully sunny, it was also horribly windy.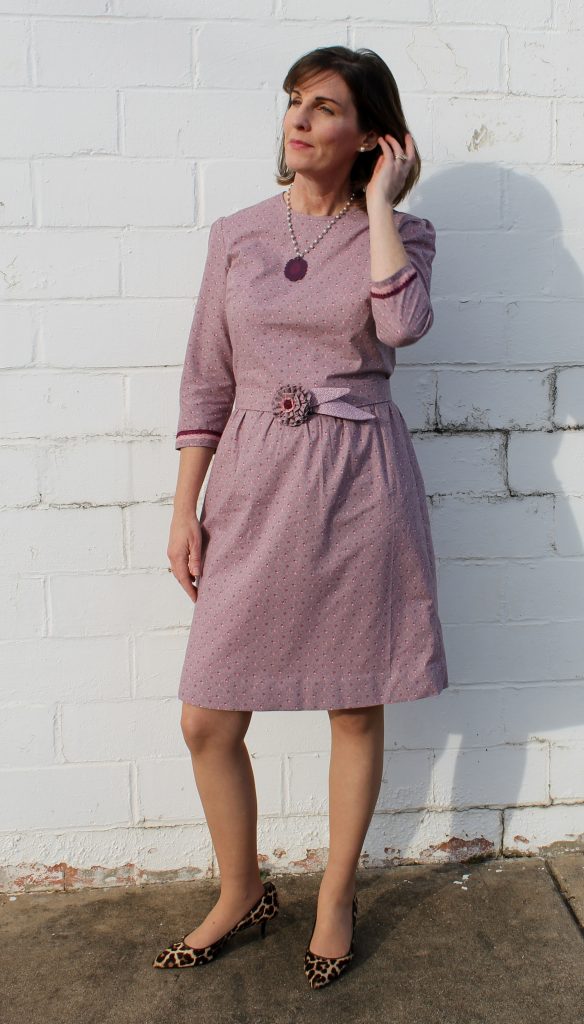 So most of the shots either look like this: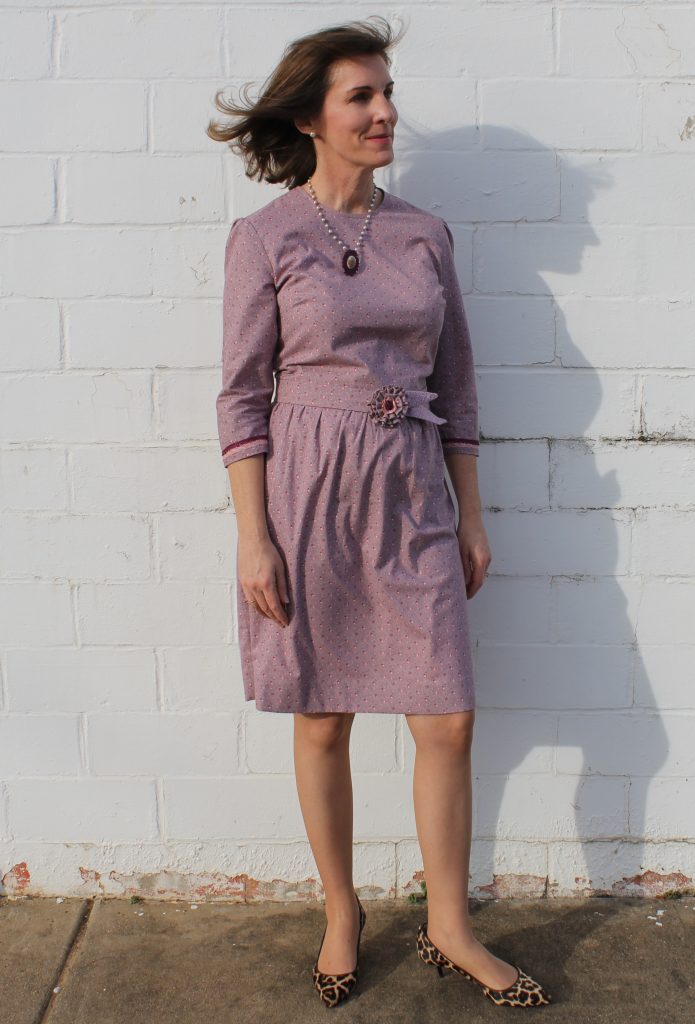 Or like this.
But as you know at Decor To Adore we never take ourselves too seriously and love to share a real laugh.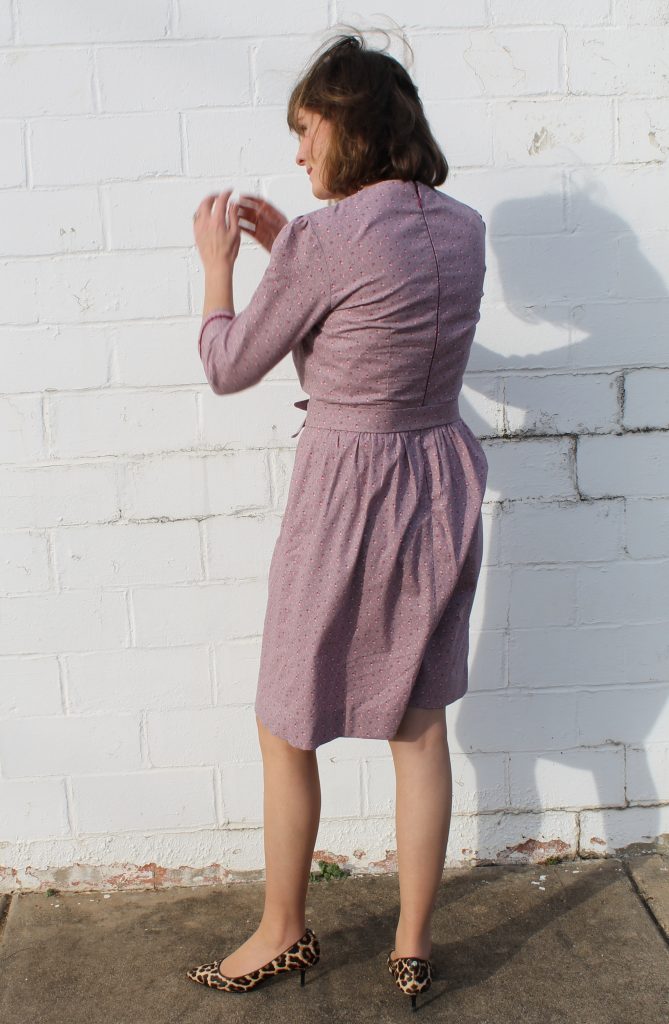 Having a pretty pink slip and a new dress for under $10 makes me happy.
What have you found at the thrift store lately?
Laura
For more inspiring Ten on the 10th ideas please visit the lovely blogs below.
McCalls 9153
For those who inquired. Here is the pattern information for the Christmas dress I shared on Instagram.
This circa 1968 dress pattern was also made for under $10 from estate sale finds.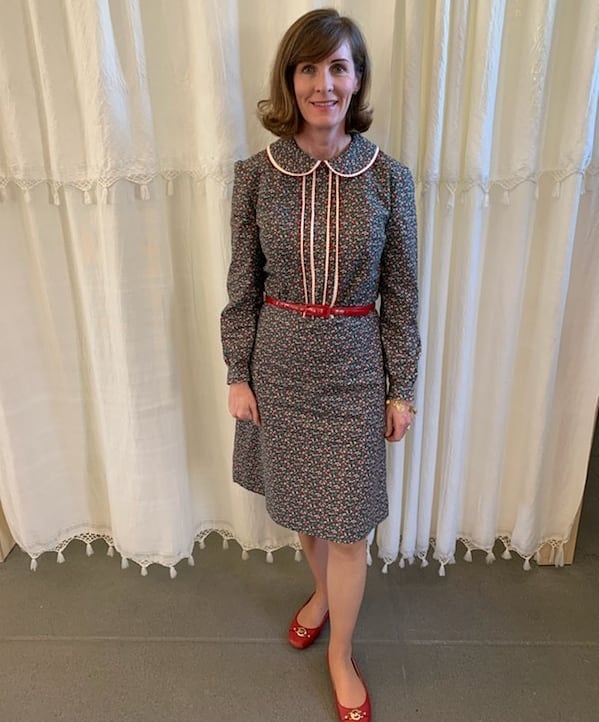 I used McCalls pattern 9153. I will not be sewing it again.
The pleated and piped front was extremely difficult.