Today is Laura Ingalls Wilder's 152nd birthday. Let's celebrate with A Little House on the Prairie Birthday Party.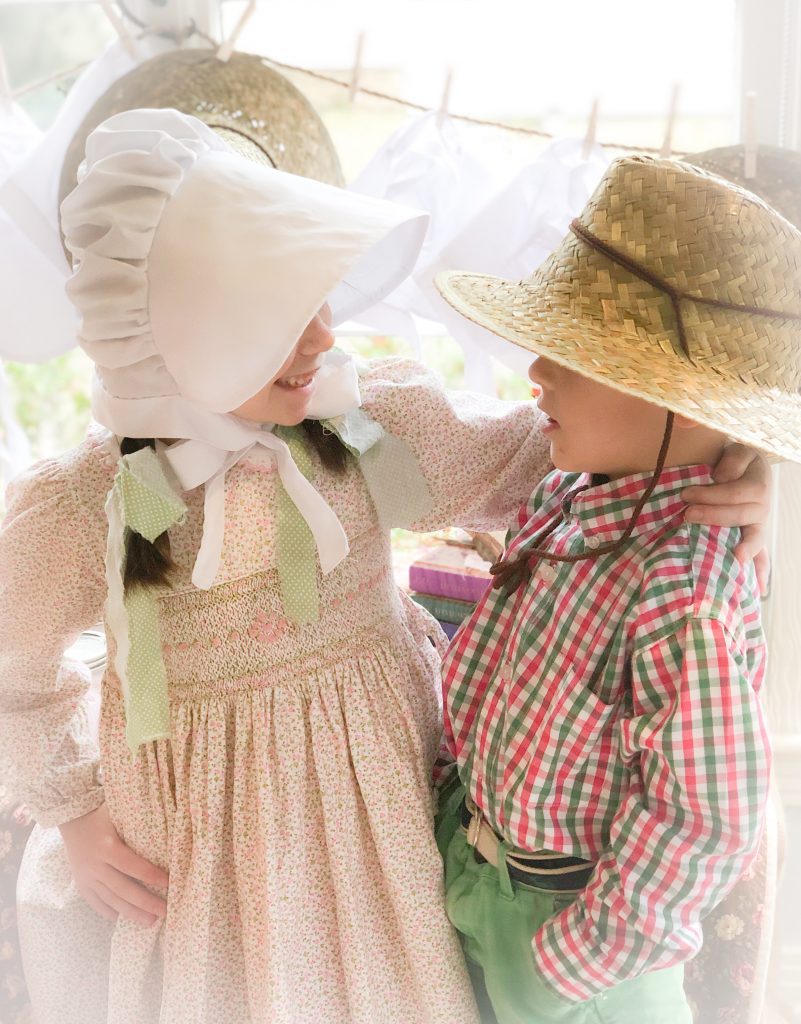 A Little House on the Prairie Birthday Party
From time to time I attend private events such as book clubs, ladies teas, and children's birthday parties. Recently a very special little girl that I met last spring held a Little House themed event at her home.
The guests were encouraged to dress up in pioneer attire.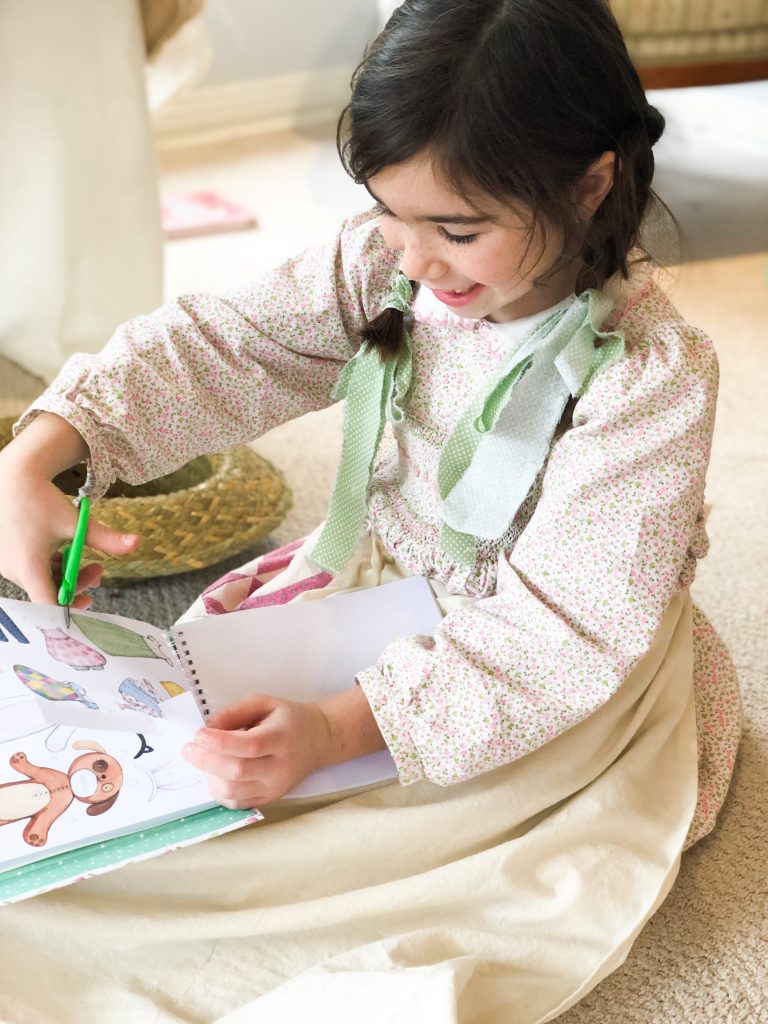 Each guest was welcomed with either a sunbonnet or straw hat.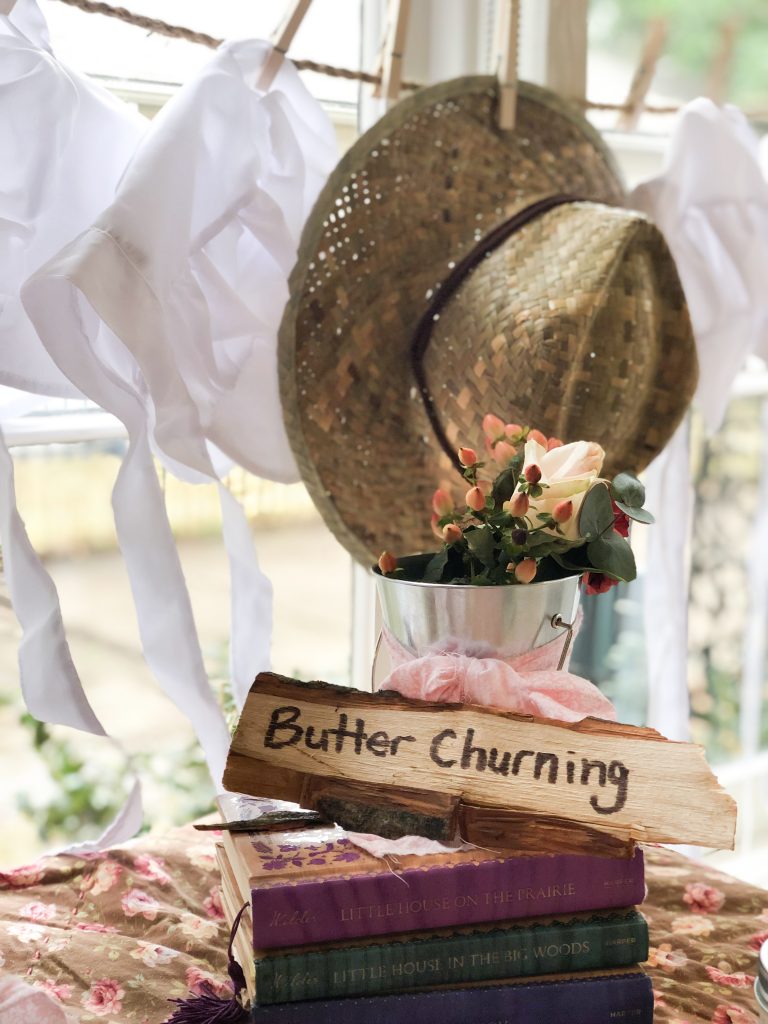 Several fun activities were planned.
They included butter churning…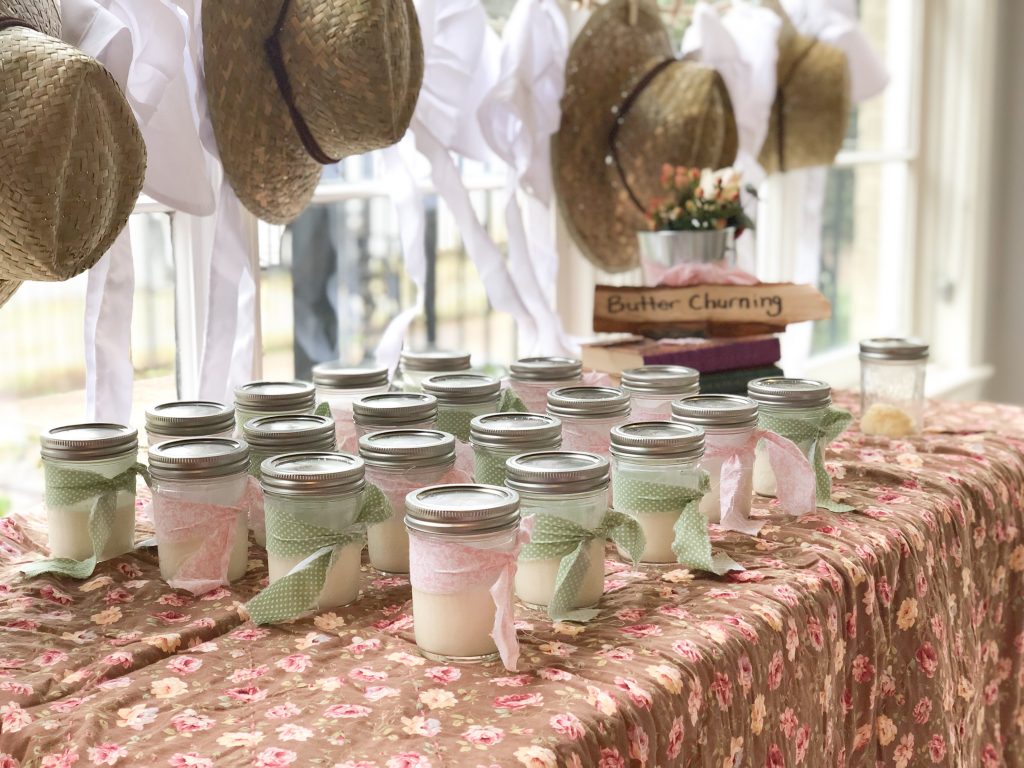 …and build your own log cabin.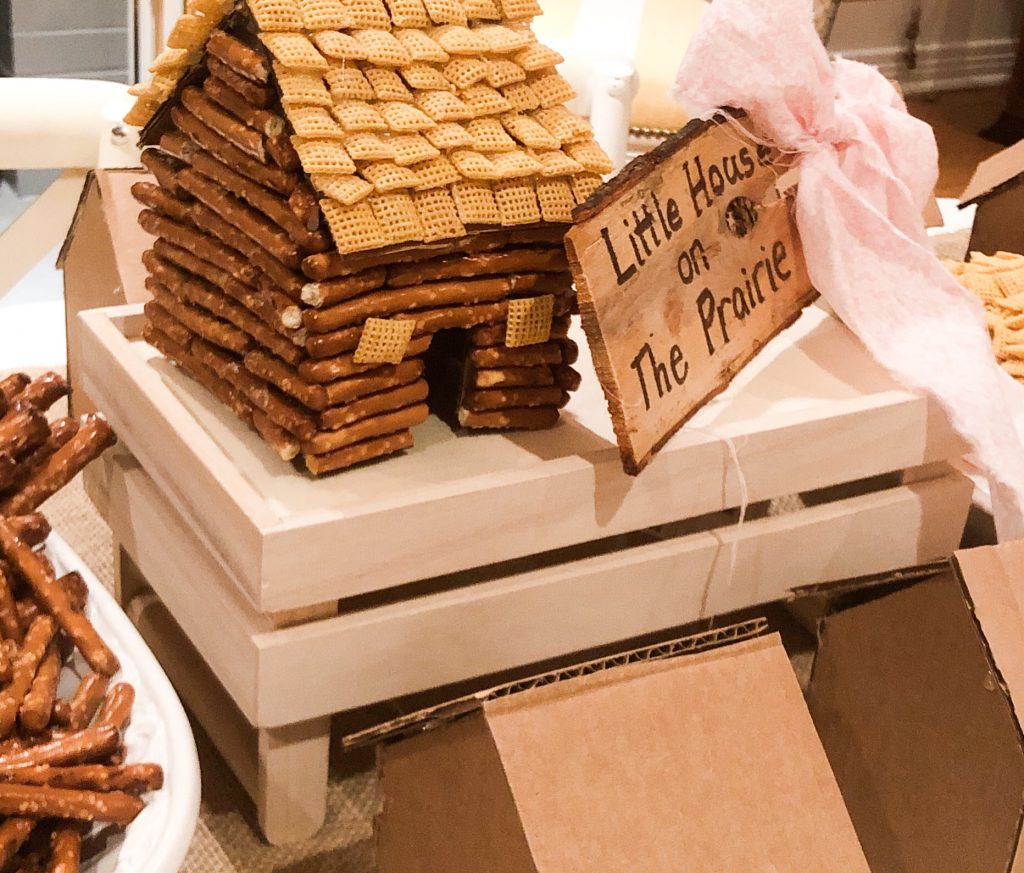 Little House Lives On
This is the part of the post where my heart truly overflows. Sadly, this was one event I could not attend. The party occurred on the same day as my dear brother's celebration of life service in California. Over the phone, I told the Fashionista how heartbroken I was as the guest of honor truly is a treasure.
Now you may recall having seen my Sweet Guy participating in other Little House themed events HERE and HERE. He absolutely loves it. But it is not something that the Fashionista is particularly interested in and that is absolutely OK!
But this girl, oh my heart, she saved the day. She volunteered to drive 10 1/2 hours from her home in Nashville to take my place.
The children were enchanted by her storytelling.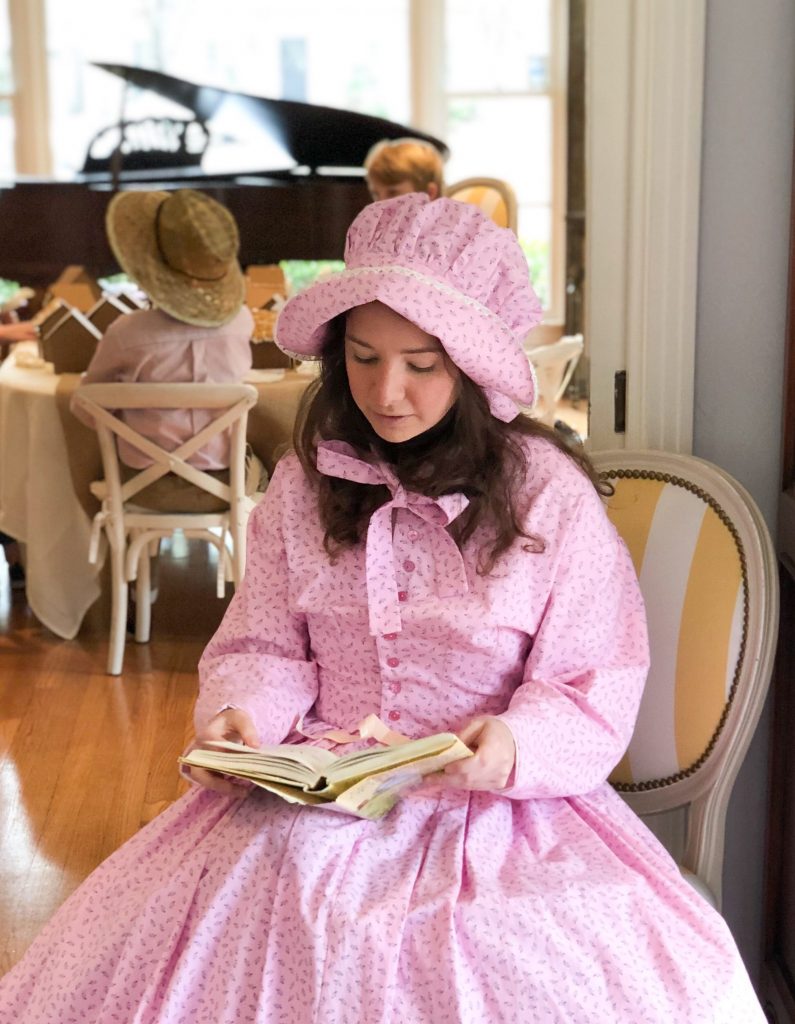 She shared family photos…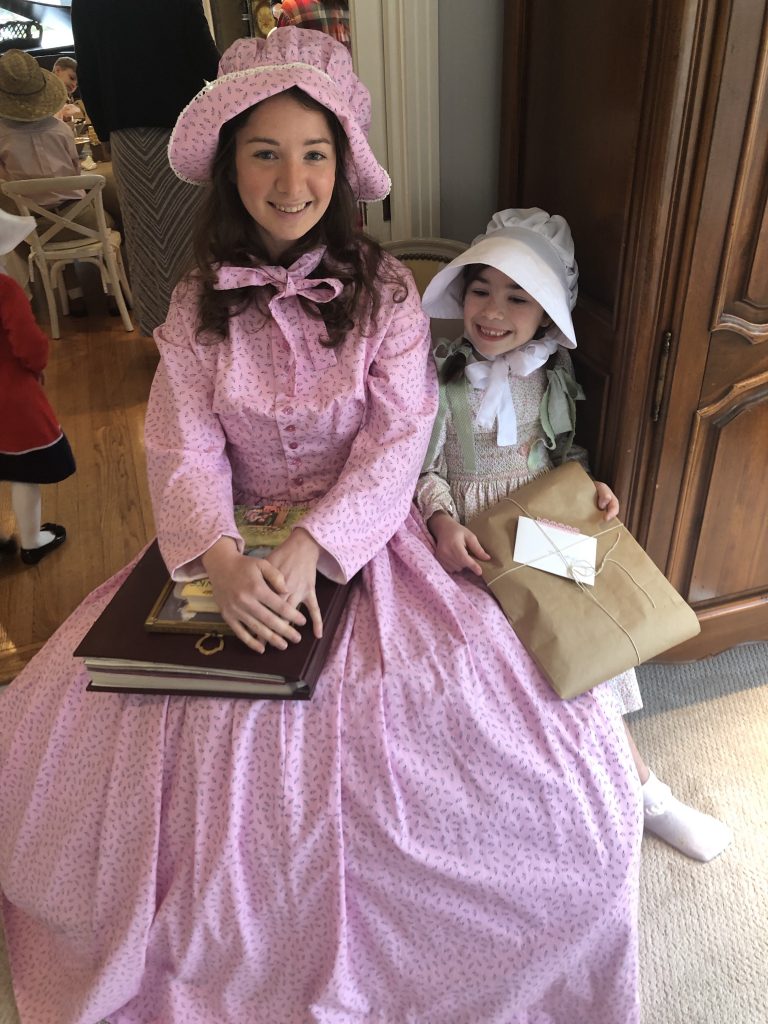 …and spent time with all the wee guests.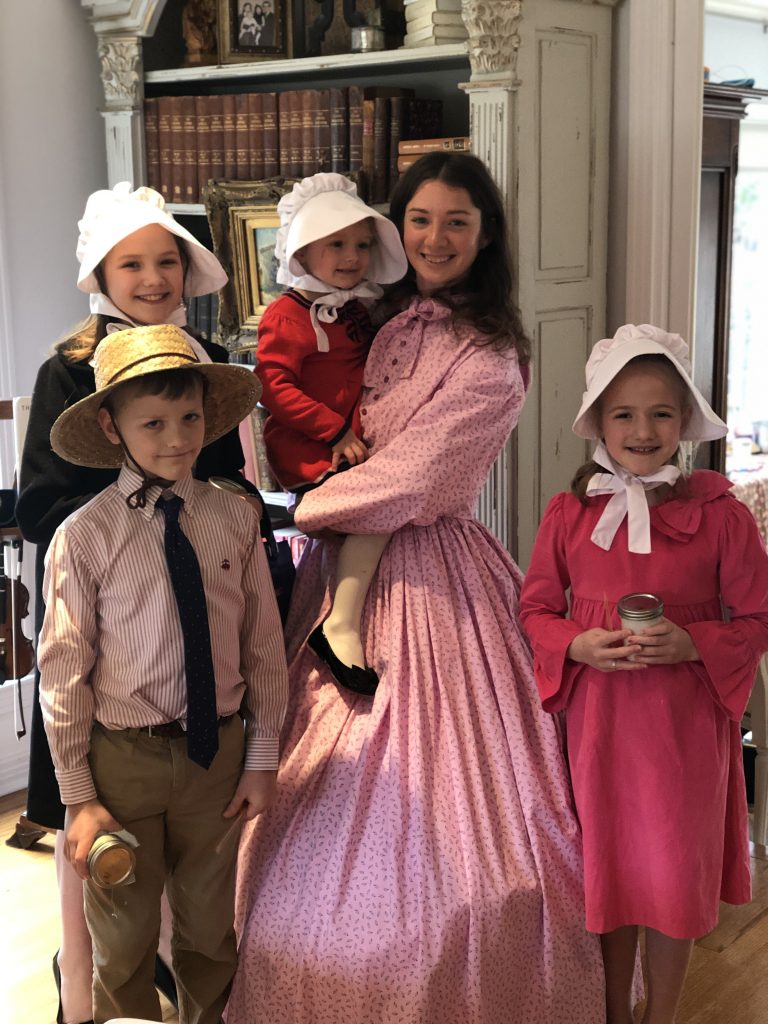 Happy Birthday to a dear sweet little miss. May this be your best year yet!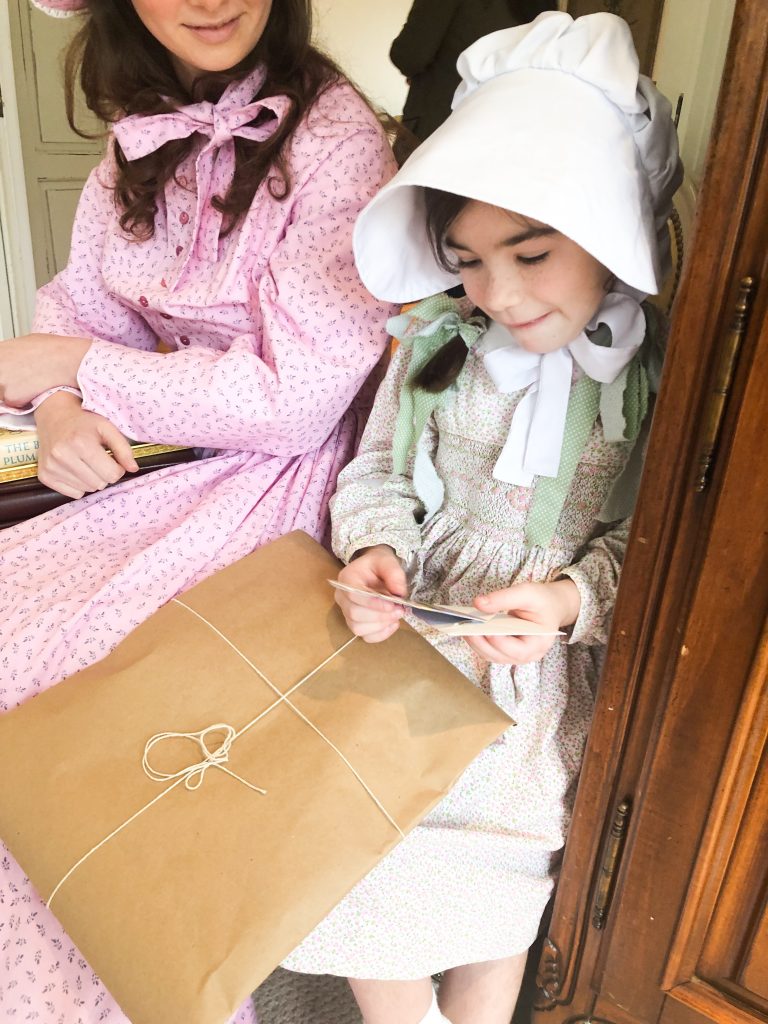 For those who may wonder, yes, I did make my prairie girl's pink calico ensemble.
Thank you Alyssabeth Ingalls Sherman aka "Alyssa Lou" for bringing a smile to many.
Your proud mom,
Laura
You May Also Enjoy