For me, hearts and flowers go hand in hand with the romance of love songs. I recently created some artwork in the form of a musical love letter. Today's post, You've Got Valentine Mail Mantel, includes an easy and budget-friendly farmhouse inspired Valentine artwork tutorial.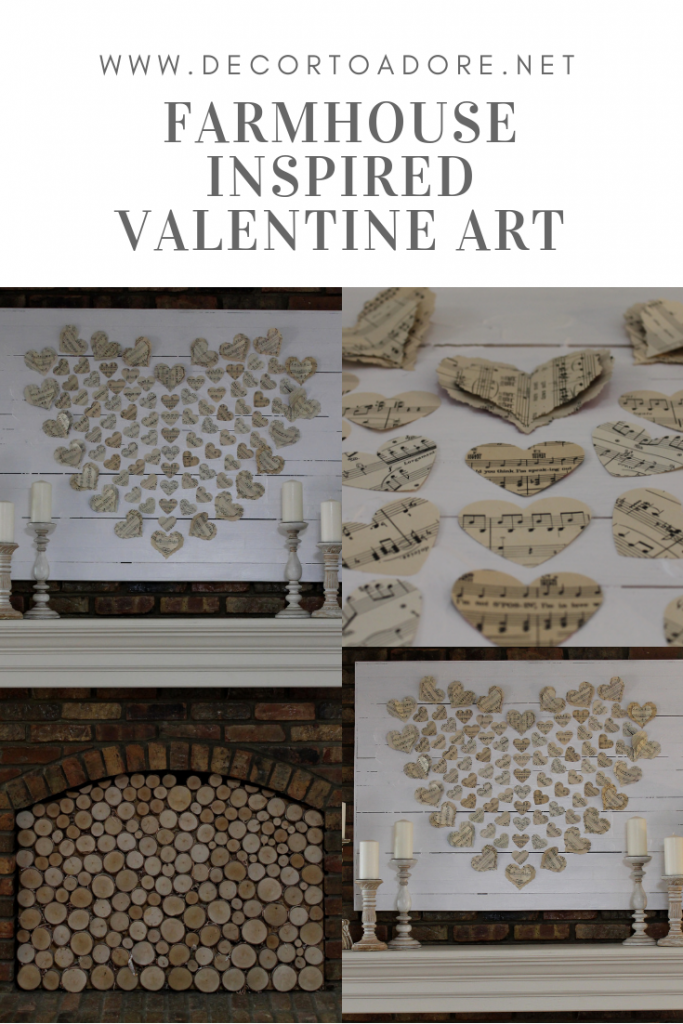 You've Got Valentine Mail Mantel
My sweet friend Cindy of County Road 407 recently invited a few bloggers to create a Valentine themed post based inspired by this photo from The DIY Mommy.
Such a cute book page wreath!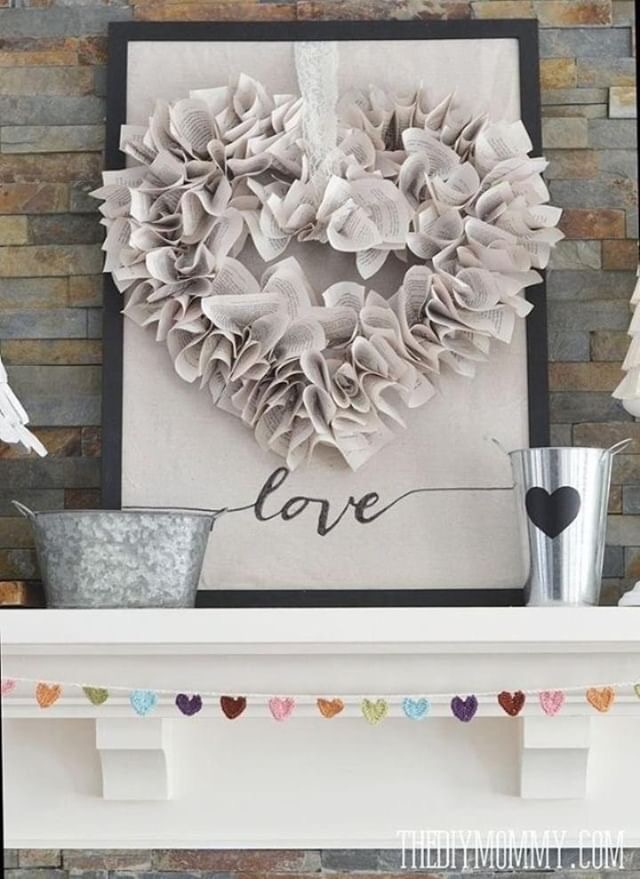 I Remember When
WAY back in 2010 I was one of the early passengers riding the coffee filter wreath/book page wreath trend.
Here was my first attempt.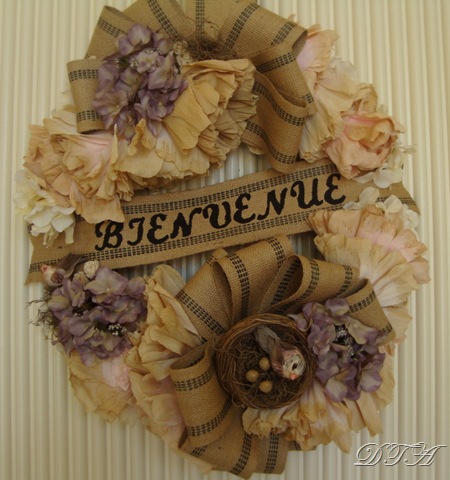 When the trend was at its peak I created another wreath for our front door in 2012.
Man, that sucker took DAYS to create!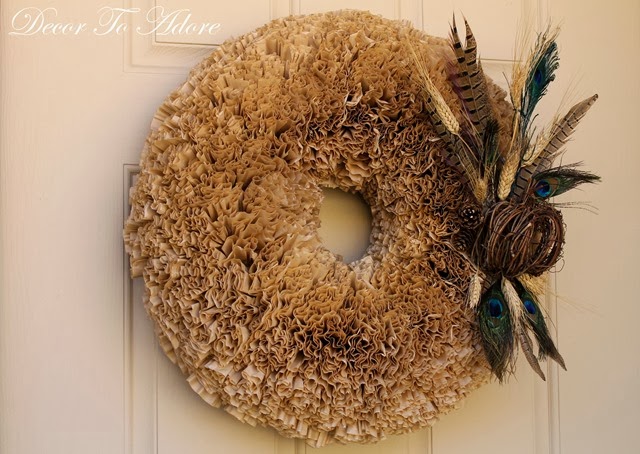 Today It's ALL about Farmhouse Decor
So I wanted to create a Farmhouse Inspired spin on the book page wreath of yesteryear.
I still liked the idea of using paper since it's so frugal. But in a fresh, new way.
While taking down my Jumping Through Hoops Christmas mantel artwork I had an "Ah Ha!" moment.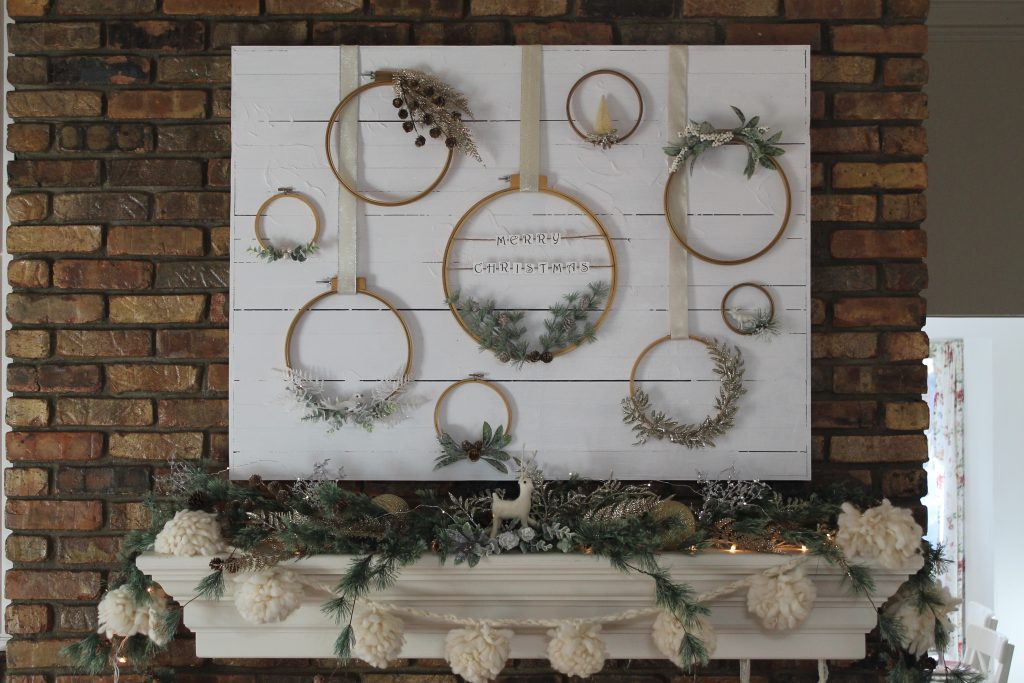 Here's What You'll Need
Like the rest of the world, I've been watching KonMari on Netflix and currently making my way through our closets. One closet held stacks of old sheet music from my years of piano lessons. The dusty paper hasn't brought me joy in a very long time. I knew it also wasn't going to bring me any future joy in its current state. So yes, those who treasure intact sheet music from the '80s avert your eyes.
Sheet music or love letters (Both can be found in printable form on Pinterest if you don't have stacks of it.)
Scissors (I used both fancy edge and plain.)
Double-sided tape
I wanted uniformly sized hearts in various sizes.  A few templates were found. I printed the hearts directly onto the sheet music that happened to feature romantic themed melodies or words.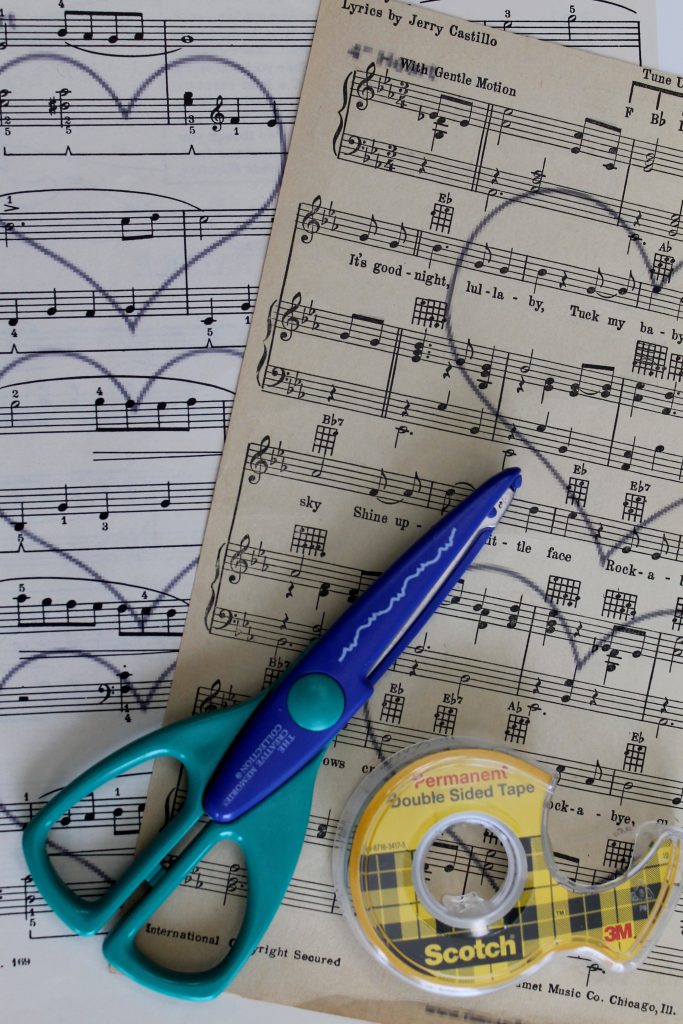 Some of the larger printed hearts didn't use up the entire sheet of music so I used my heart paper puncher to create smaller hearts. #wastenotwantnot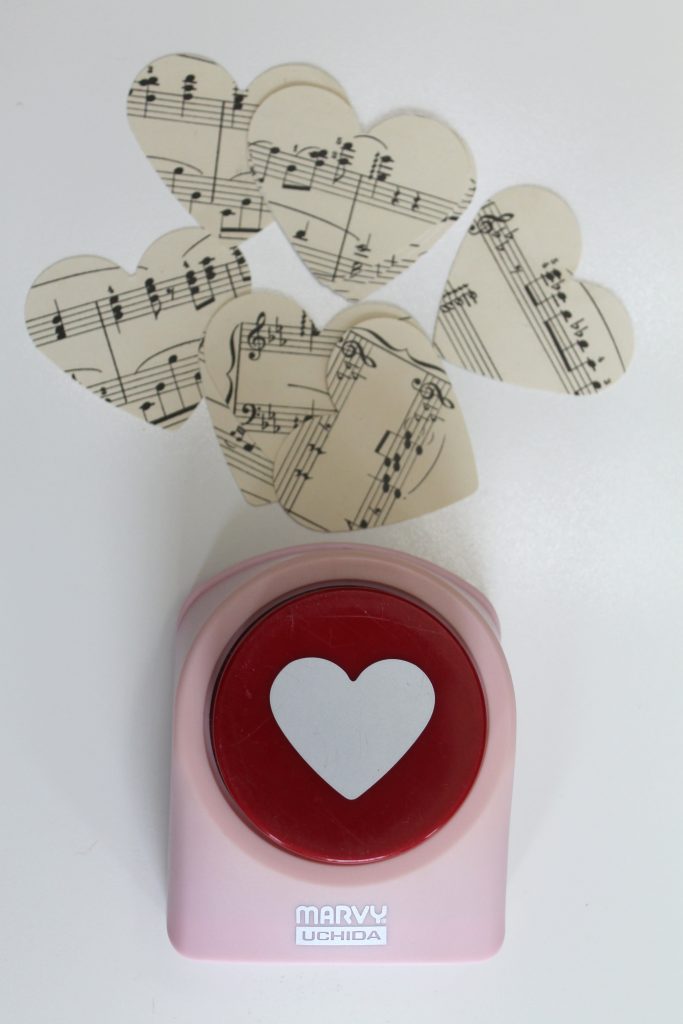 Then the smaller hearts were layered onto the bigger hearts and stapled together.
All of the previous steps are perfect for kids (ages 5 and up). I love a family-friendly project!
The Layout
For a project like this, I generally work on the floor so I can get a bird's eye view of the layout.
Both a measuring tape and yardstick were used to find the center of each side of the wood base. A heart was placed in position in each area. I worked out the outer design from there. The inside of the heart was filled in with smaller hearts.
The hearts were attached to the painted wood with double-sided tape for easy removal. You could also use a glue gun.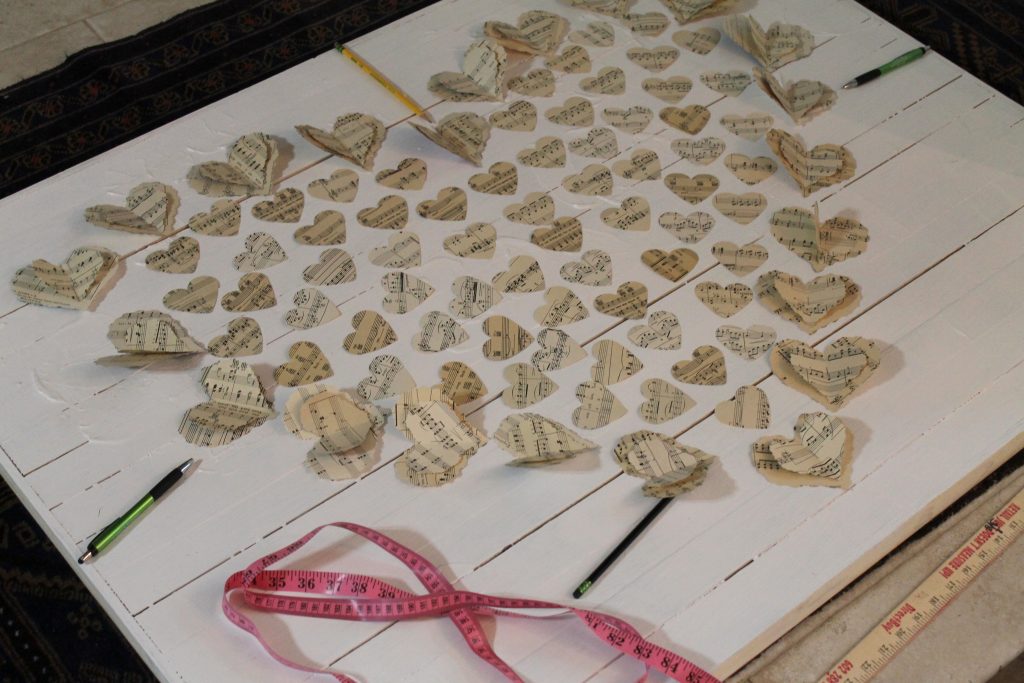 Timewise I spent approximately the length of two Hallmark movies. (Which I watched while I worked. Smile.)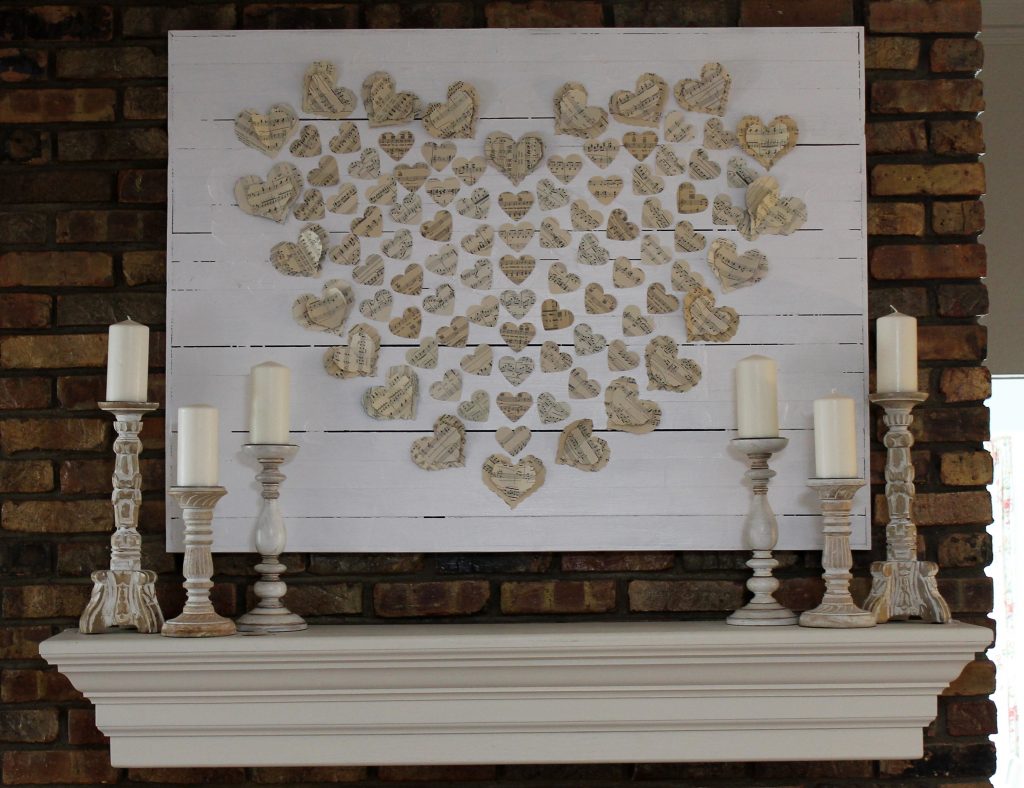 The two-dimensional artwork is fun to look at both up close and afar.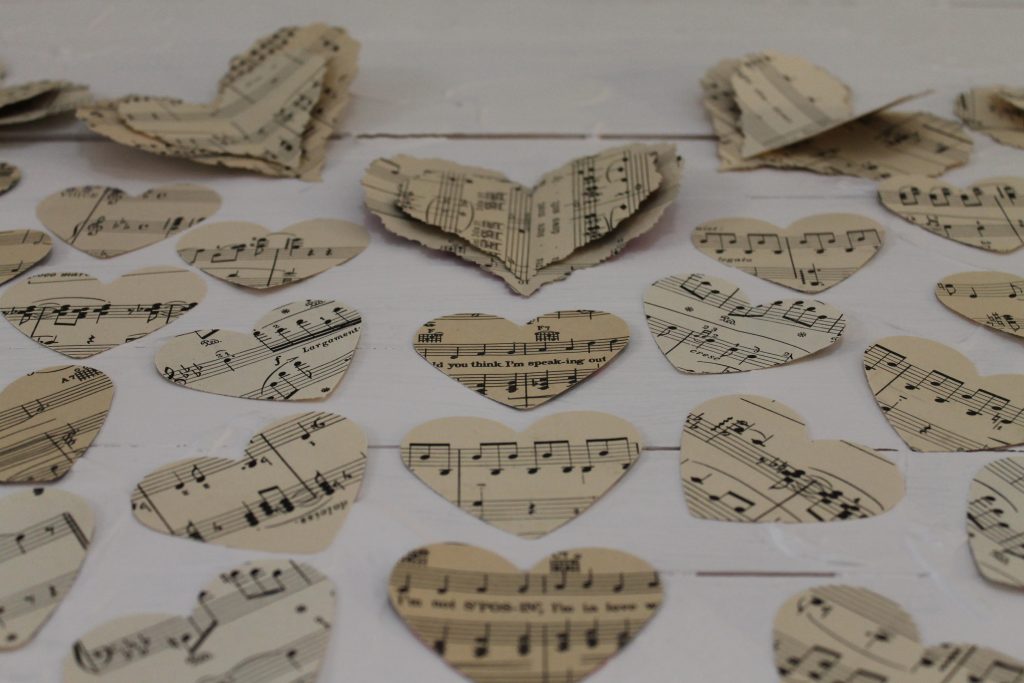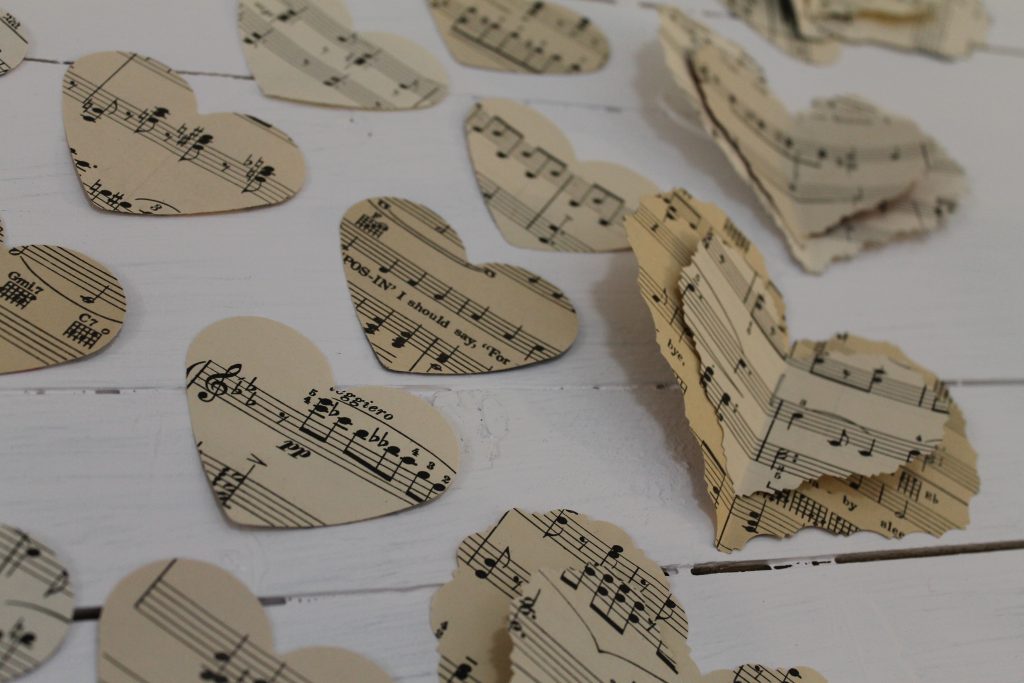 I can't wait to dress up the mantel a bit more. Stay tuned.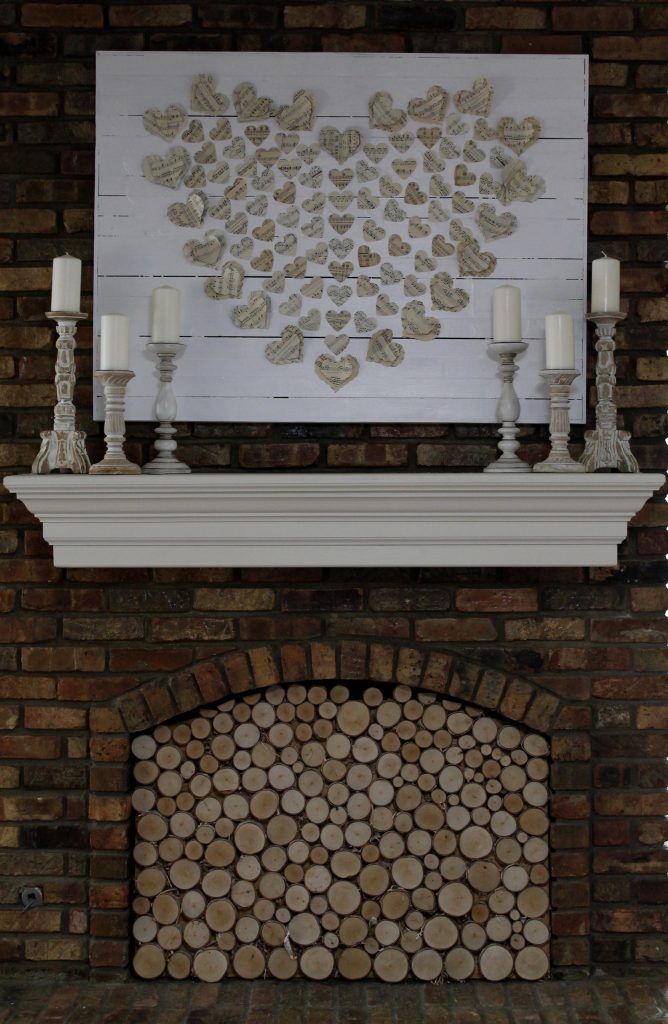 Thank you for visiting.
Laura
For more Valentine inspiration please visit these sites.
Decorate and More with Tip – The Latina Next Door – Art and Sand – A Heart Filled Home
Decor to Adore – Follow The Yellow Brick Home – County Road 407
Le Cultivateur – Bluesky At Home – French Ethereal – Stilettos and Shiplap