Today I am very happy to join Ten on the 10th. Several blogger friends are sharing a craft or decorating idea for under $10. I will be sharing how to Create Easy Pearl and Lace Hearts for a sweet Valentine touch in your home. These sweet hearts were made in under an hour.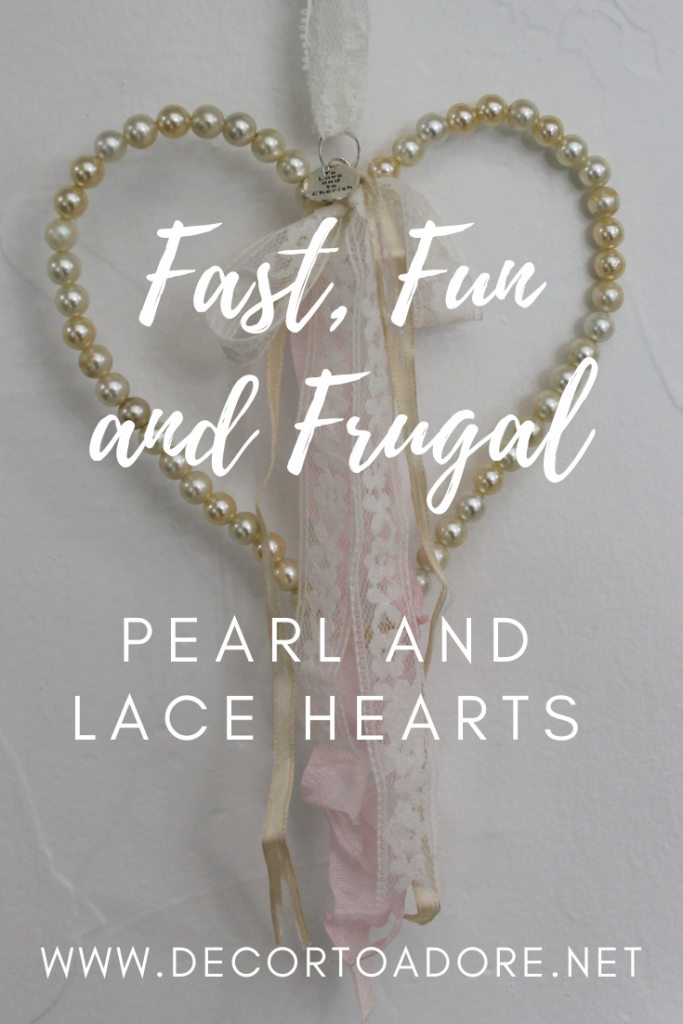 Create Easy Pearl and Lace Hearts
This project requires just a few supplies.
Flexible wire. Found in the floral supply section in green, silver, or white.
Wire clippers. Often found in the jewelry making aisle at craft and dollar stores.
Pearls beads. Also found in the jewelry making section.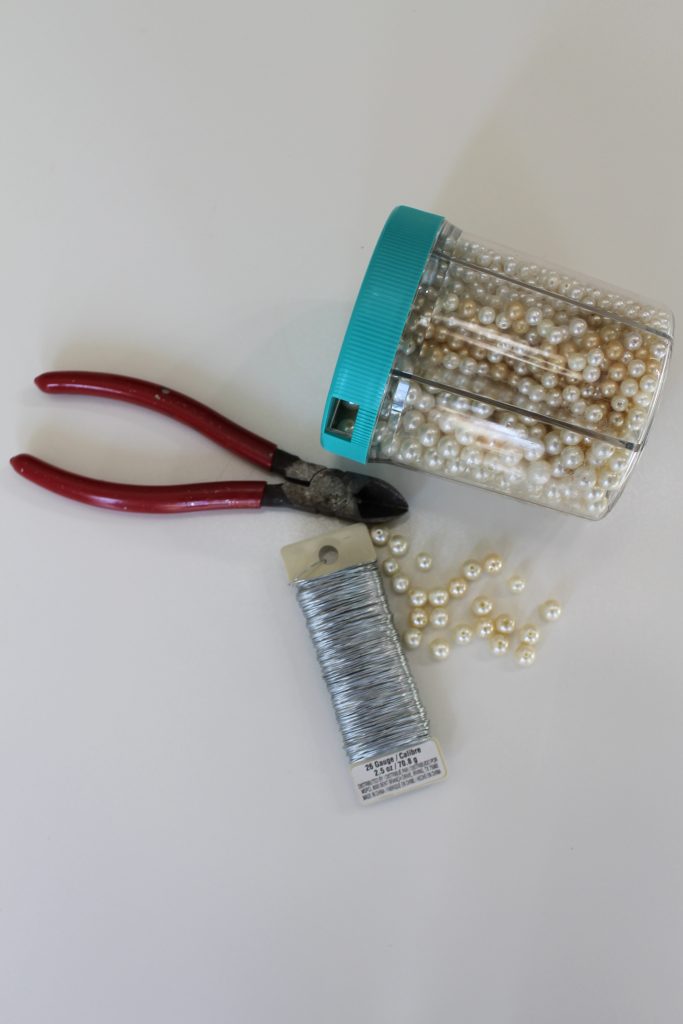 How To
Simply string the pearl beads onto the wire. This is a perfect craft for older children.
You can use a variety of bead sizes and colors to create different sizes and looks.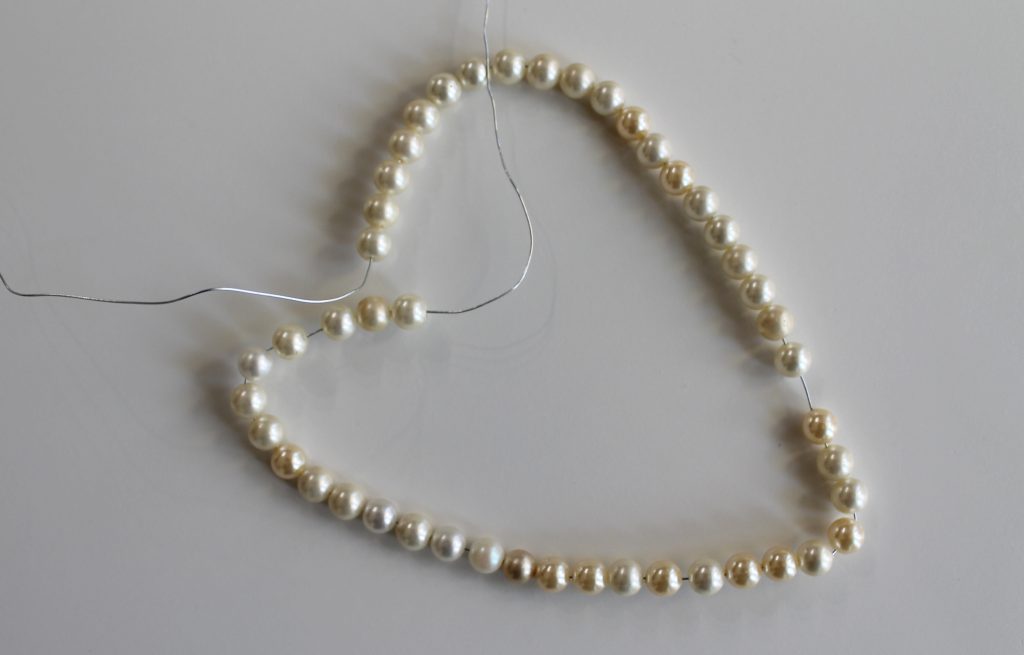 Leave one side of the wire a bit longer to form a loop. Wrap the other wire around the base of the loop to close the loop.
For a simple look, you can leave the pearl heart free of any embellishments.

Embellishments
 I like froth and frills and opted to select a few short pieces of ribbon and lace from my scrap bag.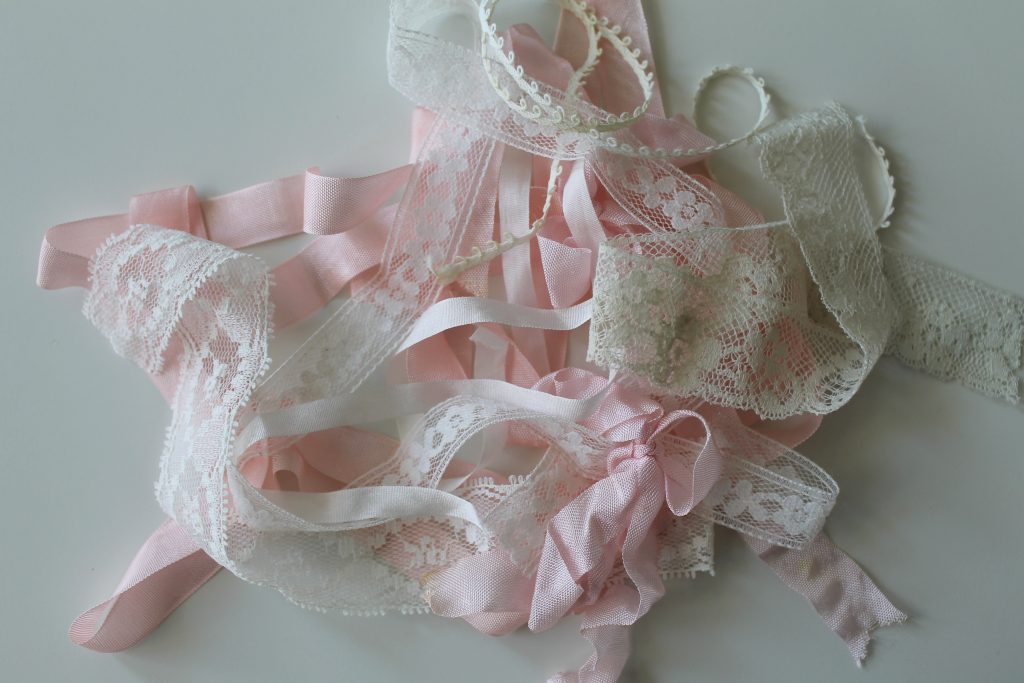 A Key To My Heart
A sweet finishing touch can come in the form of small metal elements. There have been several keys sitting in the junk drawer for many years. I have NO idea what they go to. A raid through the craft box brought forth hearts, feathers, and other sweet sentiments.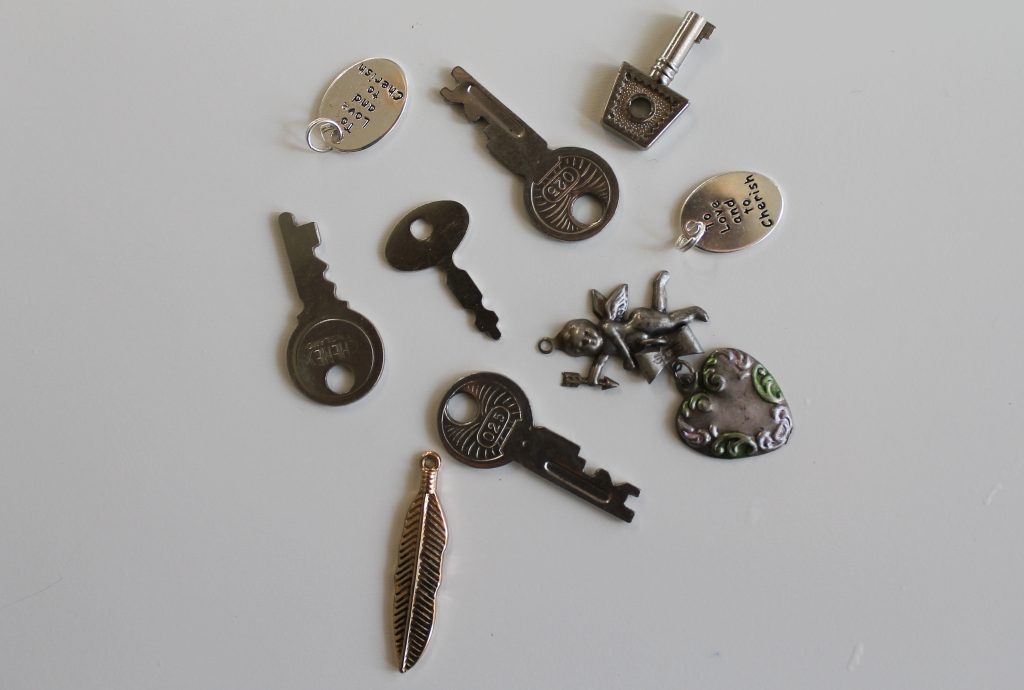 Simply tie the ribbon and accents on to the heart near the base of the loop.
You can then hang the heart from the wire loop.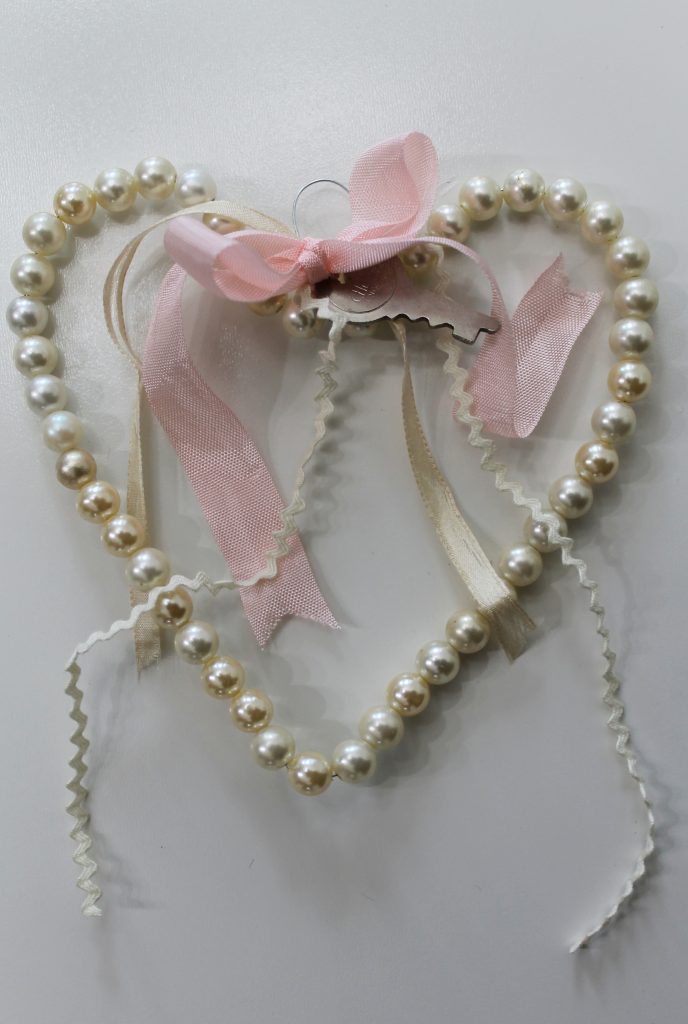 Or add a piece of ribbon or lace to tie onto the loop.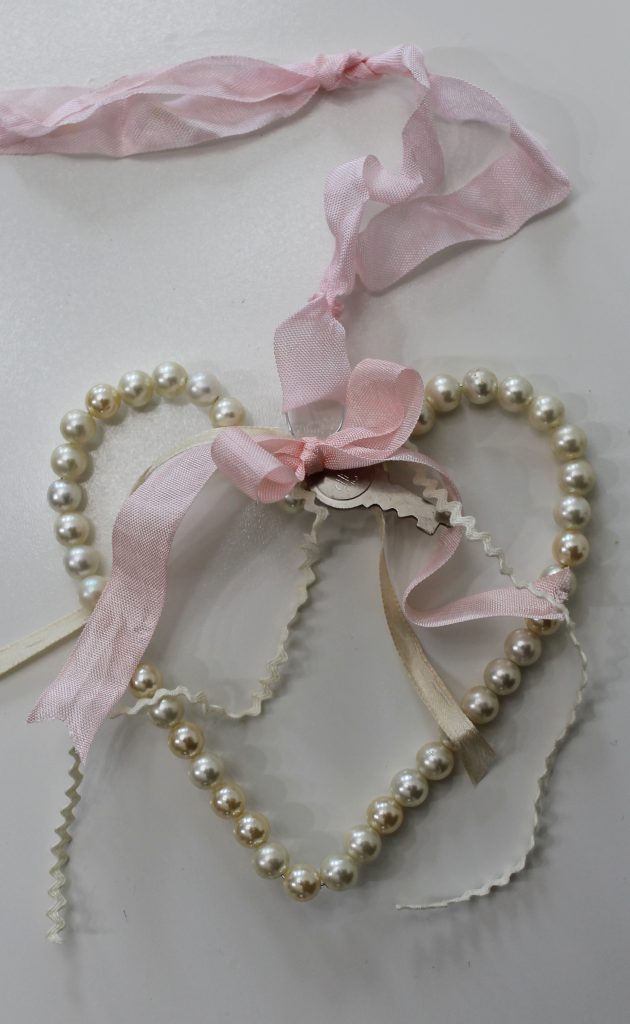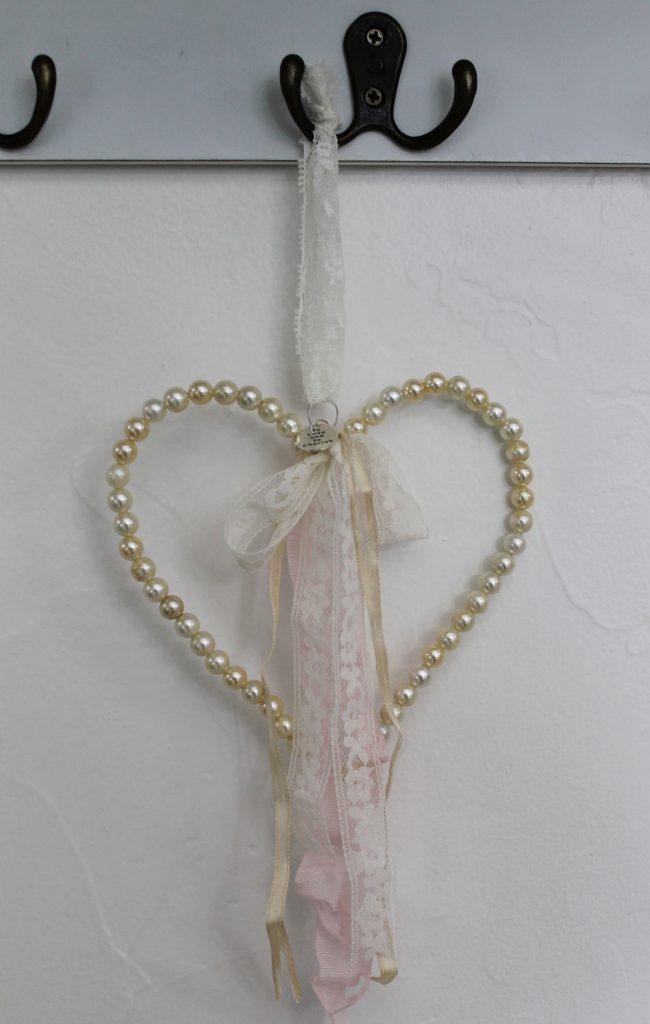 Feeling jaunty? Hang the heart on its side.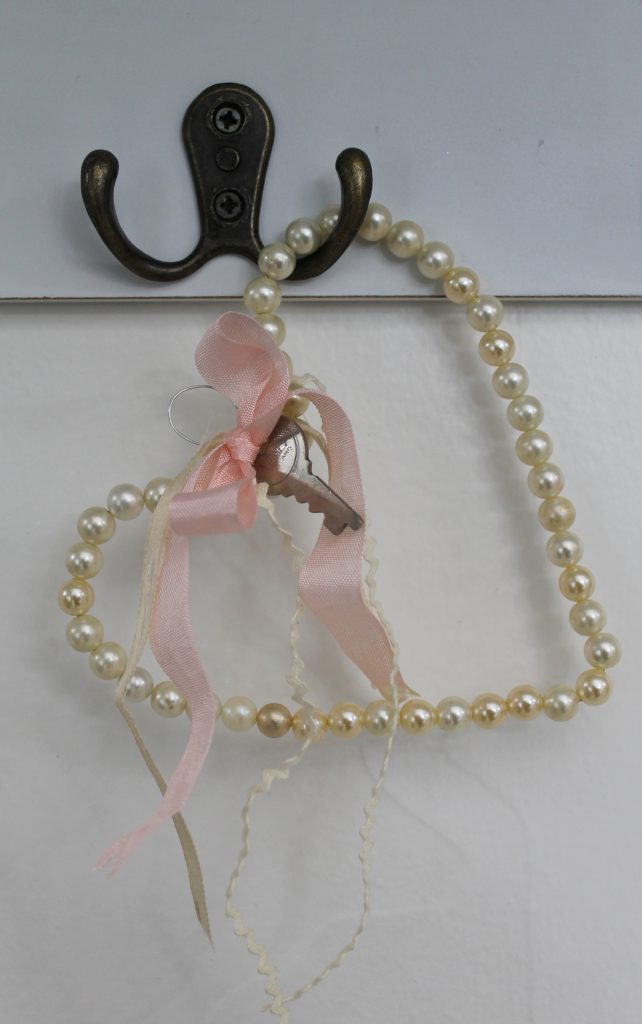 So Many Possibilities
The hearts can be tied to gifts and candlesticks. Hung from light fixtures, cabinet door handles, and much, much more.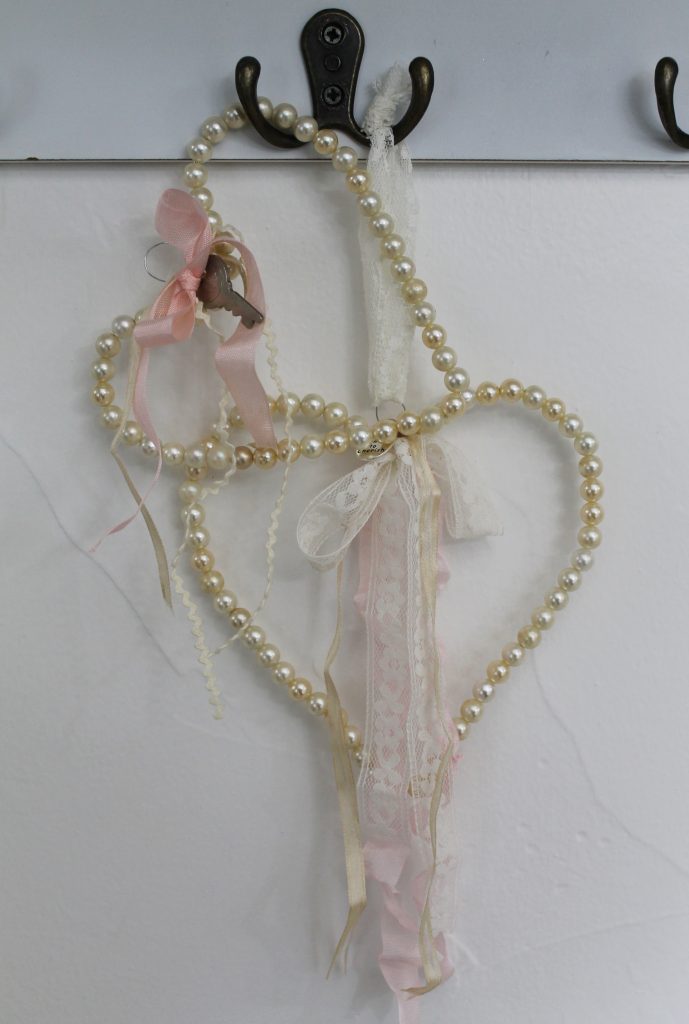 Happy hearts make a happy home.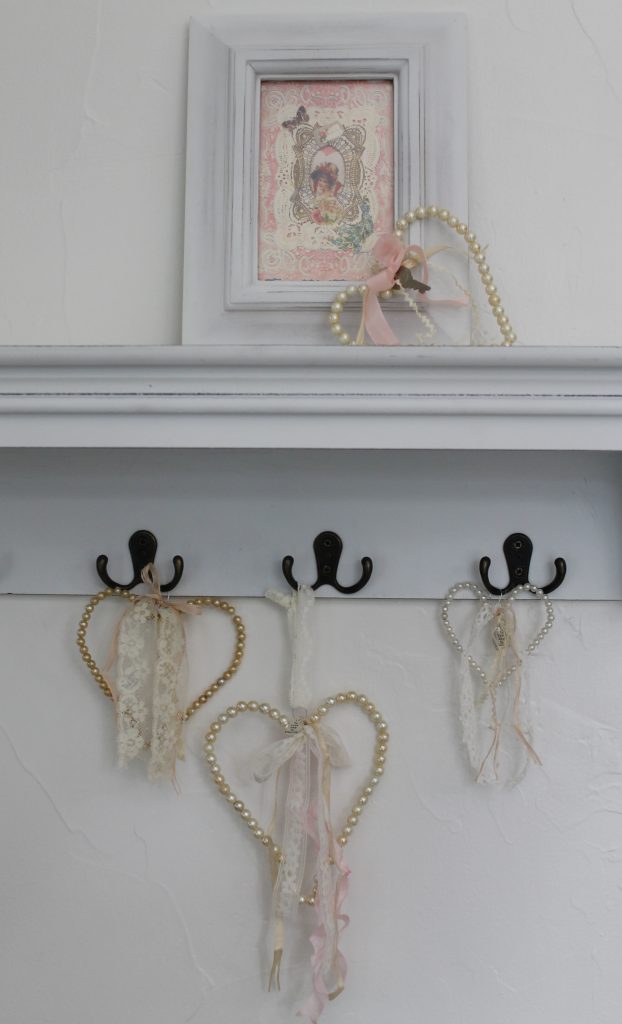 For more fabulous ideas visit all of the Ten on the 10th participants.
Laura
You will also love French Etheral's post 10 Valentine Ideas on the 10th and Valentine Ideas by Pandora's Box.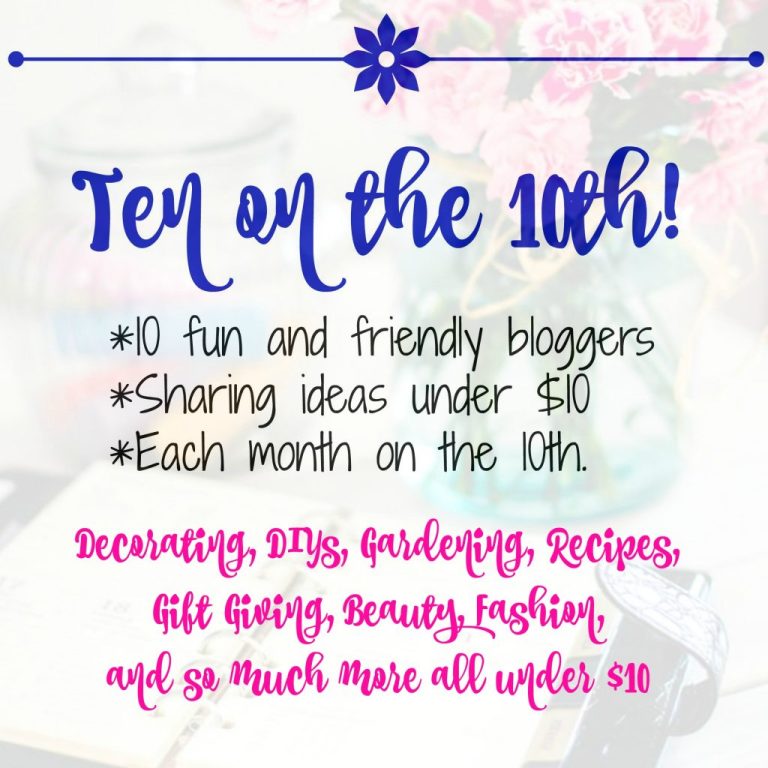 You May Also Enjoy
French Inspired Valentine Candy Boxes