Recently it has been fairly cold for Texas. The temperatures drop down into the low 30's at night and into the low 40's during the day. It's not so bad until you add rain and high winds. Then it's downright freezing. It has me thinking about Cozy Winter Decor.
A Cool Color Palette
If you are visiting via Our Southern Home may I say "Welcome!".  Christy's home is so lovely all the seasons. But winter might just be my favorite.
A HUGE "Thank you!" to dear Amber from Follow The Yellow Brick Home for organizing this collection of cozy.
During the month of January, various shades of white, silver and gold seem so appropriate.
A Bit of Flicker
Adding candles or fairy lights always creates a bit of cozy.
Natural Elements
A bit of greenery always helps to brighten a gray day even AFTER the holiday season.
Bringing elements from the outside inside is a fun and frugal way to decorate in winter.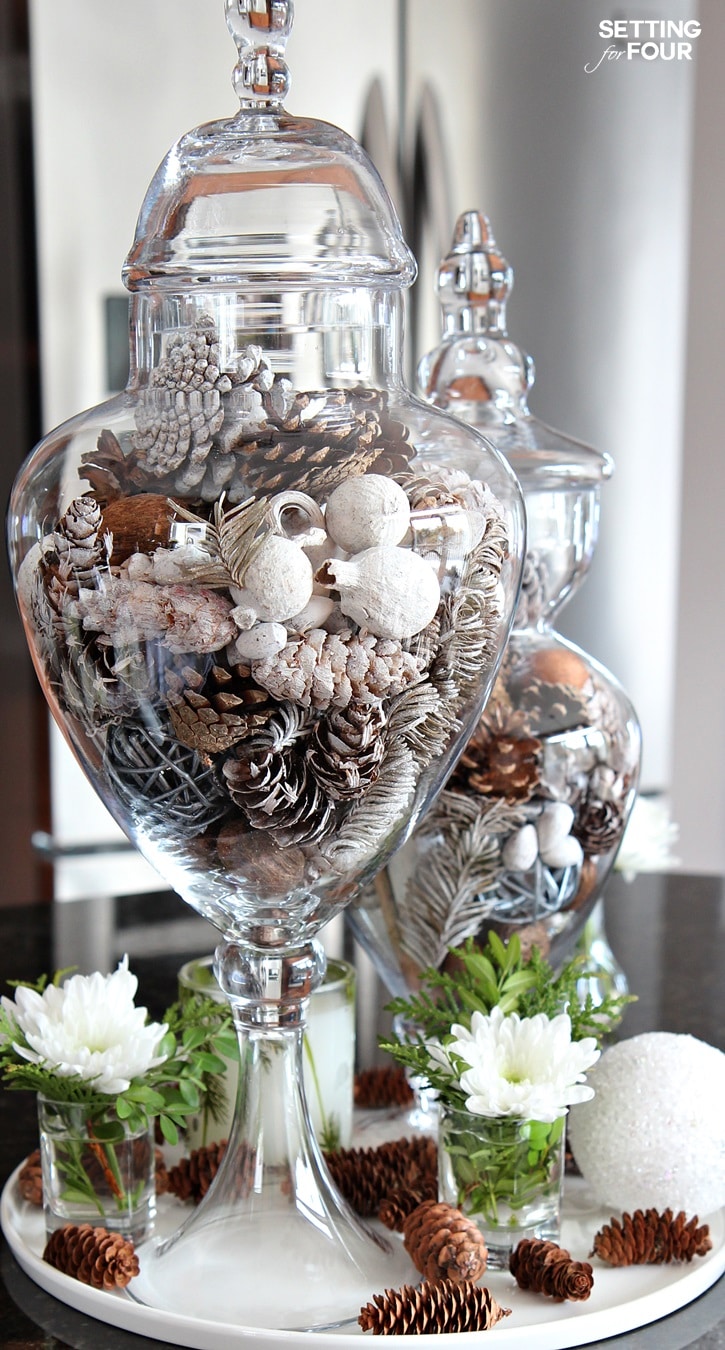 Snowflakes
Bring on the snowflakes!
Cozy Winter Decor
In my own home, a cozy winter scene was created in the formal dining area. It includes a cool color palette, a bit of candlelight, natural elements and a few snowflakes.
The porch decor you saw in December is still in place.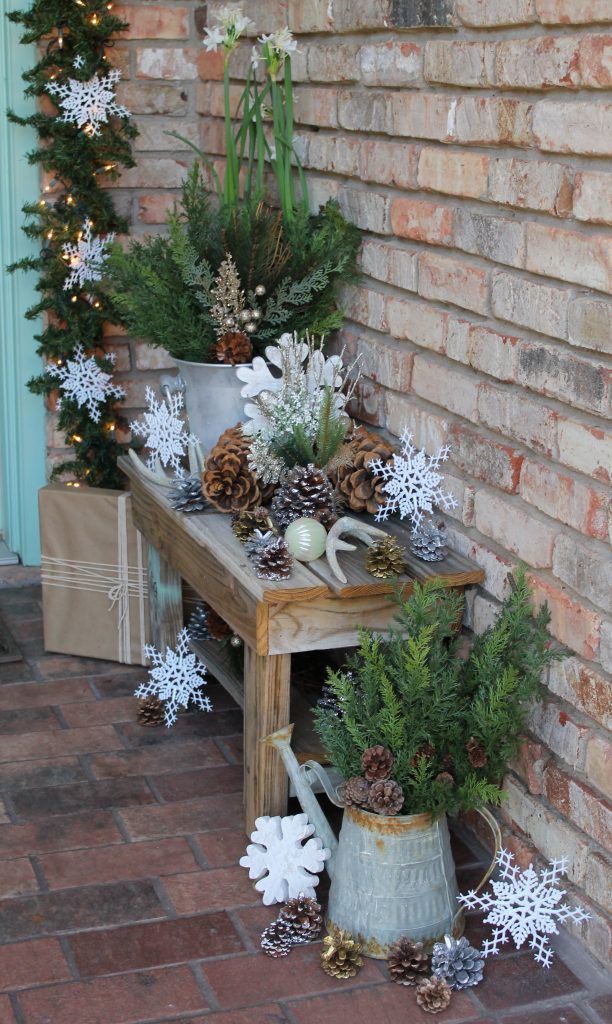 The bed is still dressed in same soft ethereal look it had at Christmas time.
I feel that January should be a slow month. I'm in no hurry. That is the ultimate in COZY.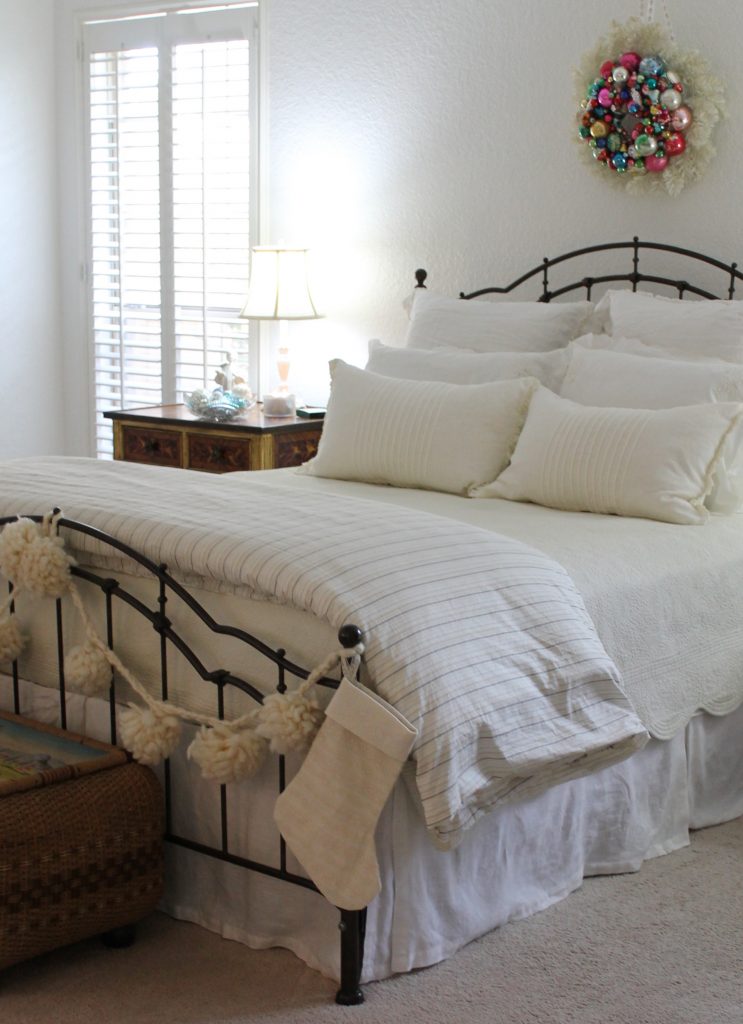 Next on the tour is Art & Sand. Her sweet cottage always provides a bright spot of color on even the dreariest of days.
You can find additional winter decor ideas by clicking on the links below.
Laura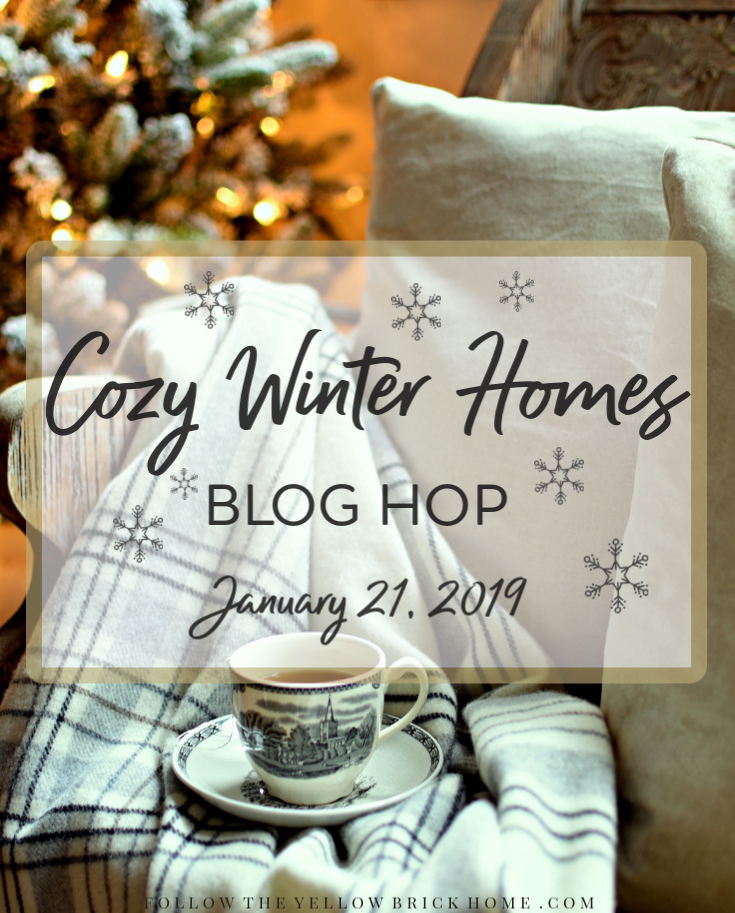 You May Also Enjoy These Cozy Posts