Hello sweet friends. Today I am sharing our Jumping Through Hoops Holiday Mantel.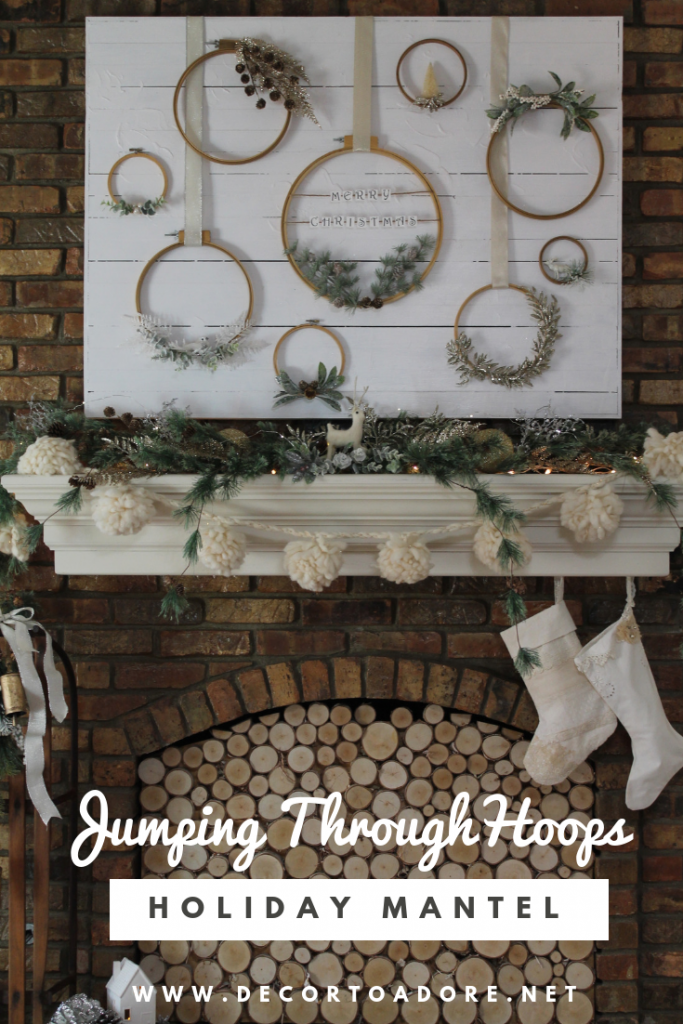 You may have noticed that one of the biggest trends right now in decor is the embroidery hoop wreath. I have seen so many truly darling creations and was inspired to create my own.
Supplies
An embroidery hoop, any size (I found all of mine at an estate sale for pennies!)
Faux greenery
Embellishments
Hot glue gun and glue
Ribbon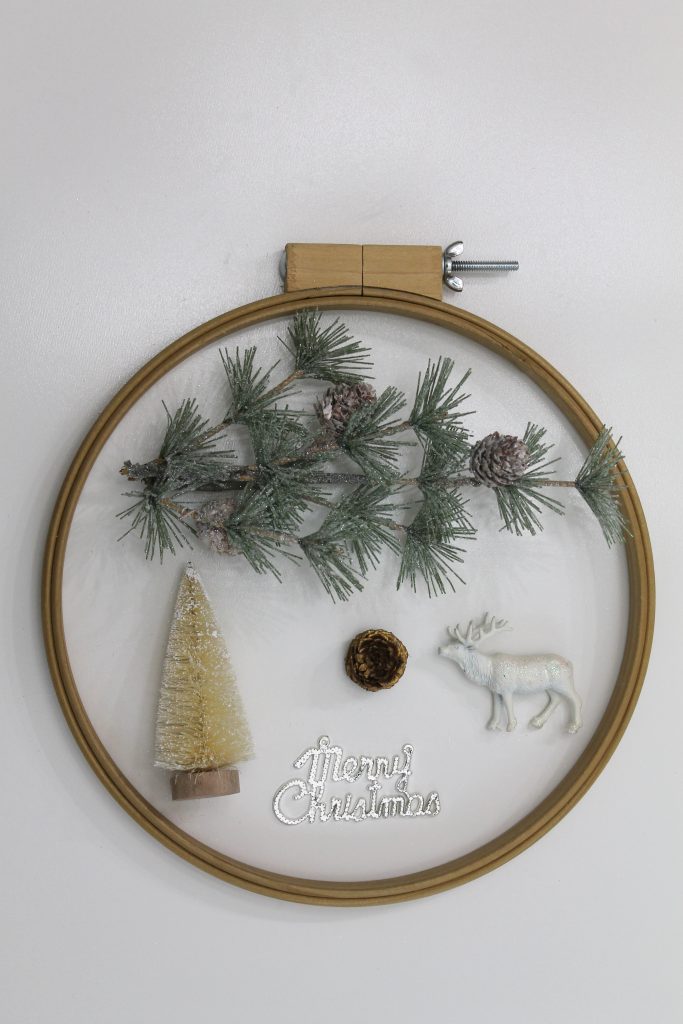 The hoop wreath took less than five minutes to make and was such fun.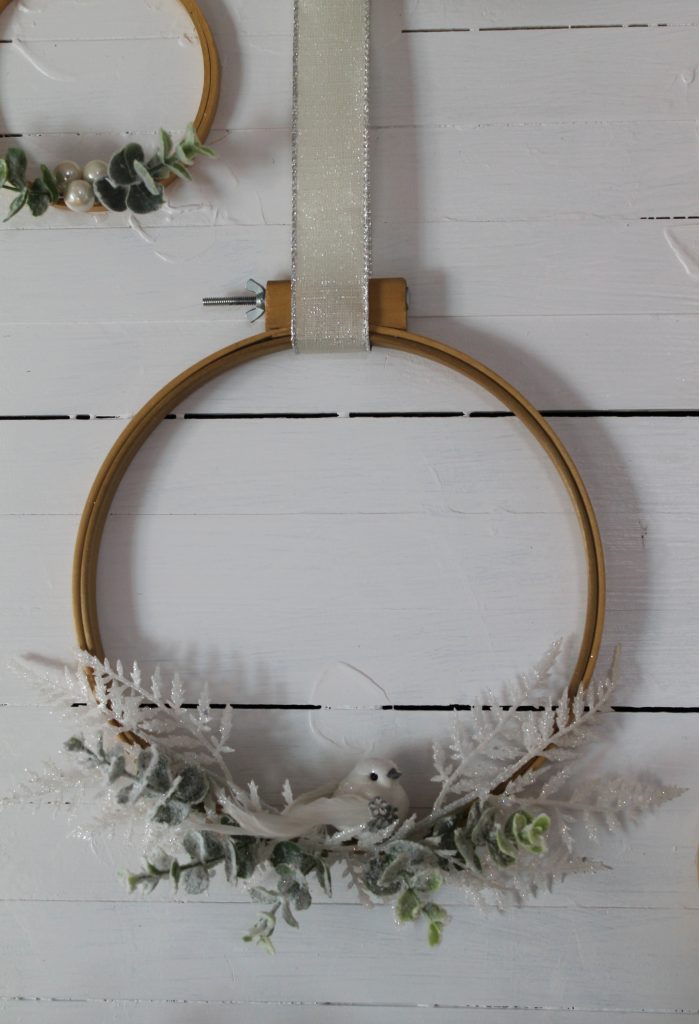 So I created a few more.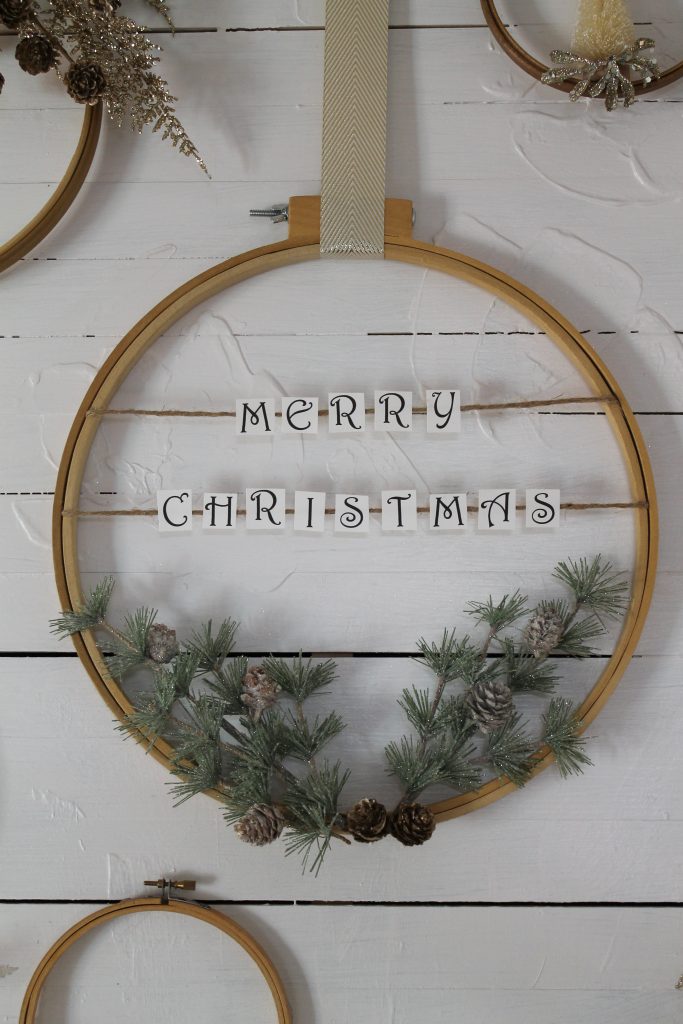 But I wondered what to do with them all. I decided that if they were tacked or hung up onto a large canvas that it would be the perfect artpiece to hang above the mantel. Our "canvas" is made of wood and last seen HERE.
So I laid the hoops out in various patterns until I found one that was visually pleasing.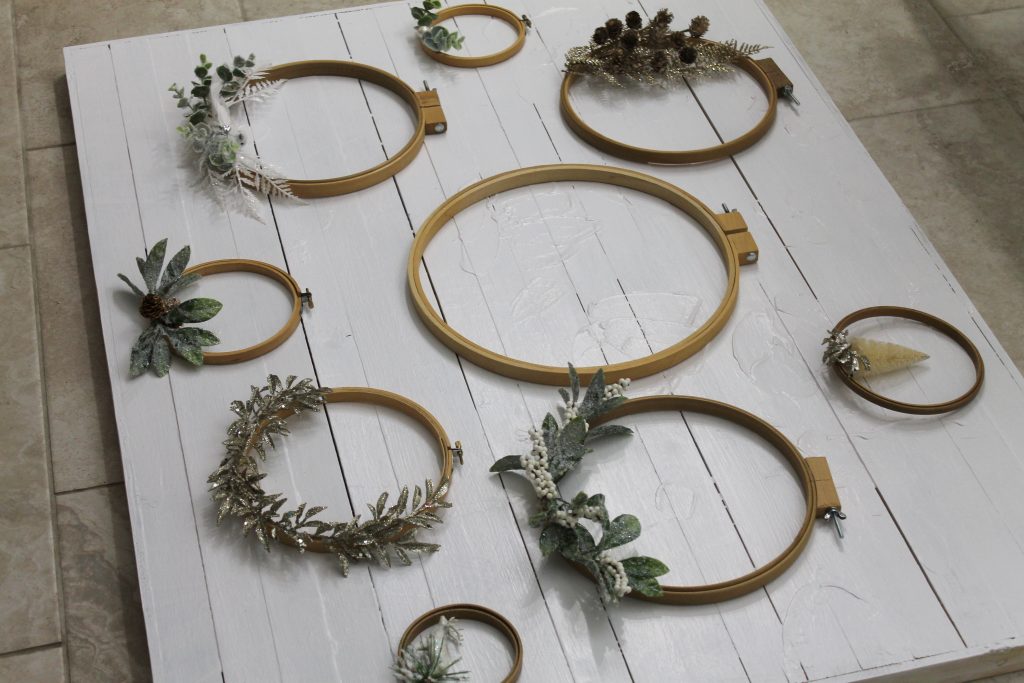 Jumping Through Hoops Holiday Mantel
Three of the hoops were hung up with ribbon that was stapled to the top of the wood frame. The rest hang on clear mini command strip hooks.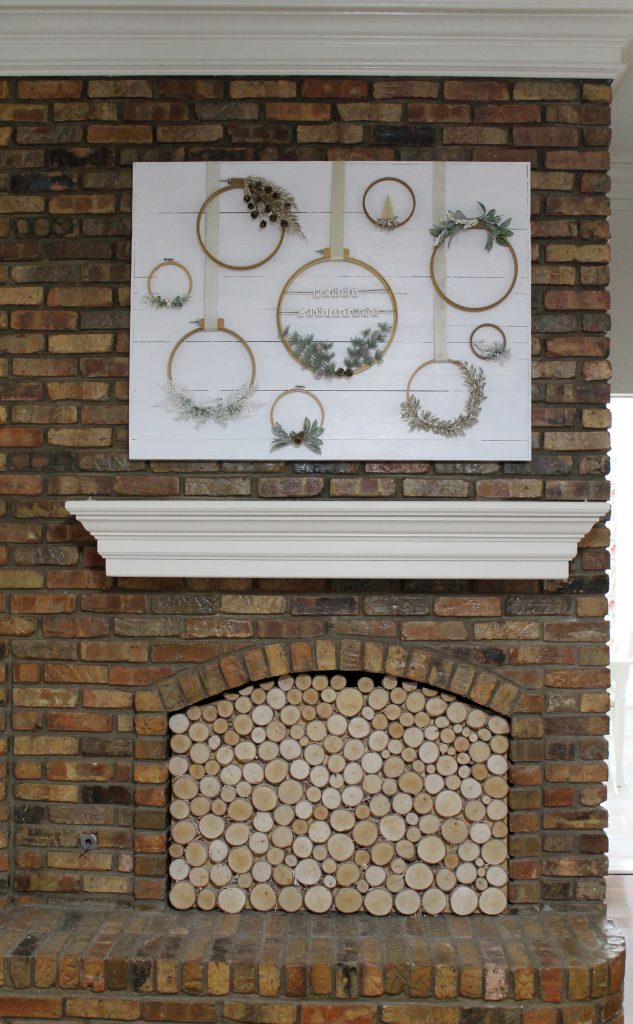 On the mantel below I added an old light up garland and tucked in the leftover pieces of faux garland I had used on the hoops to create a cohesive look.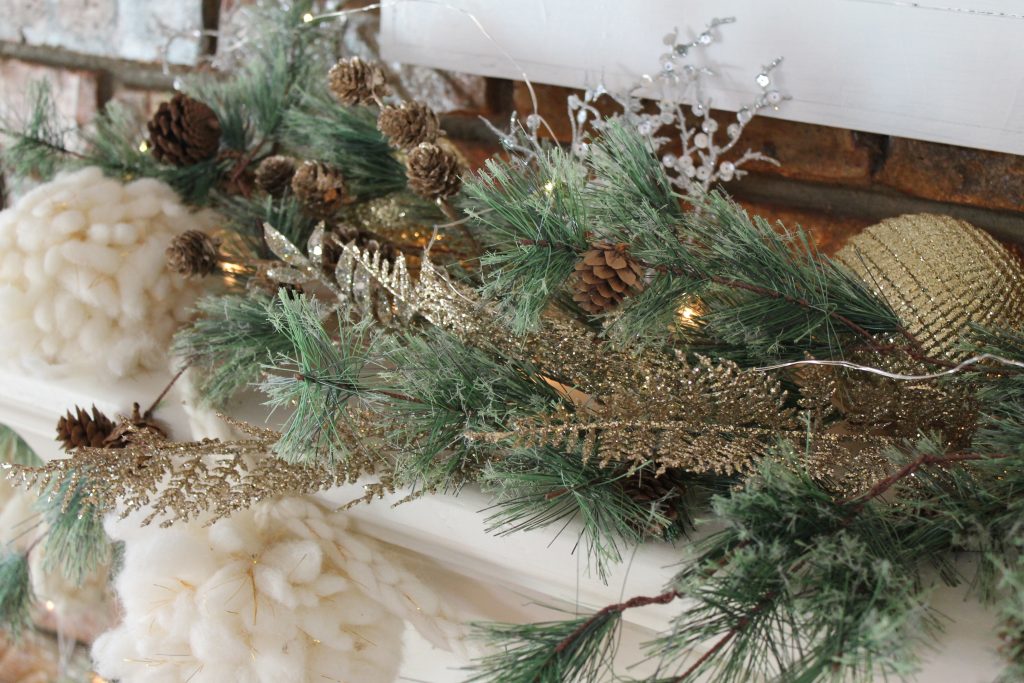 A few ornaments were also tucked in for interest.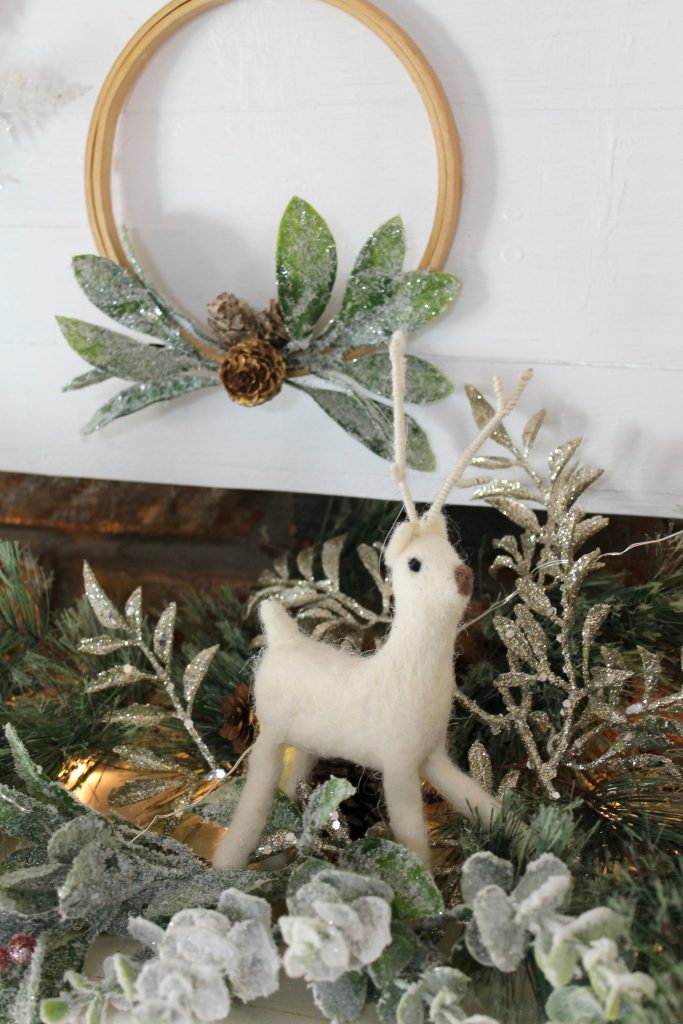 The Anthro pom garland was hung to sweep across the front of the mantel. It was last used in our  bedroom and torn to bits. But the repair seems to be holding.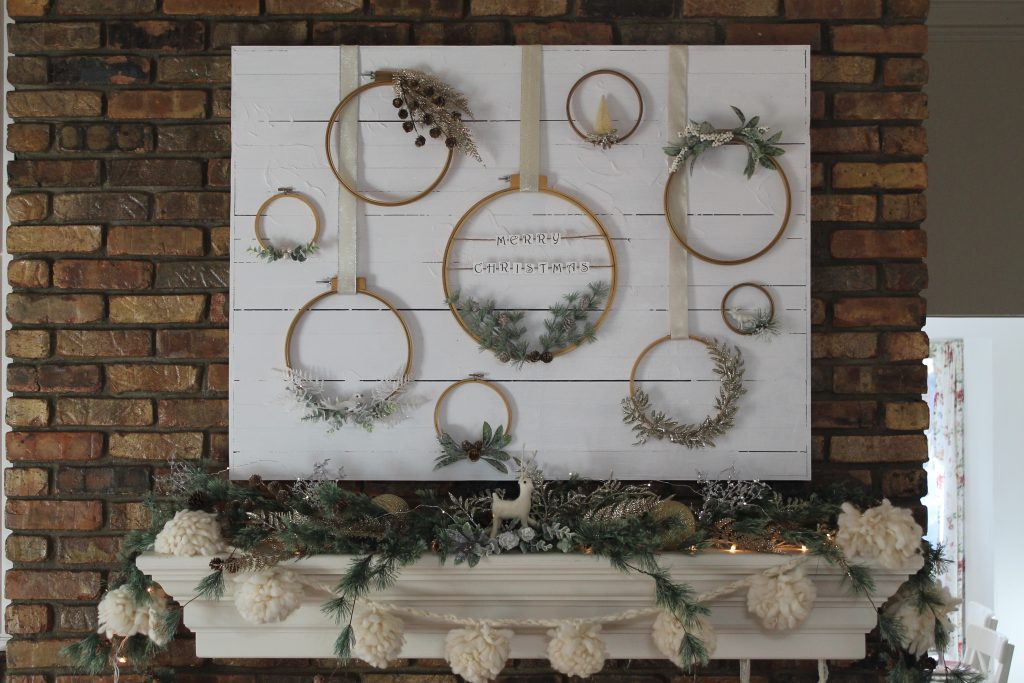 Of course a mantel must also have some stockings hung with care. The pillowcase stocking and the scrap lace stocking were the perfect choice for the neutral color palette.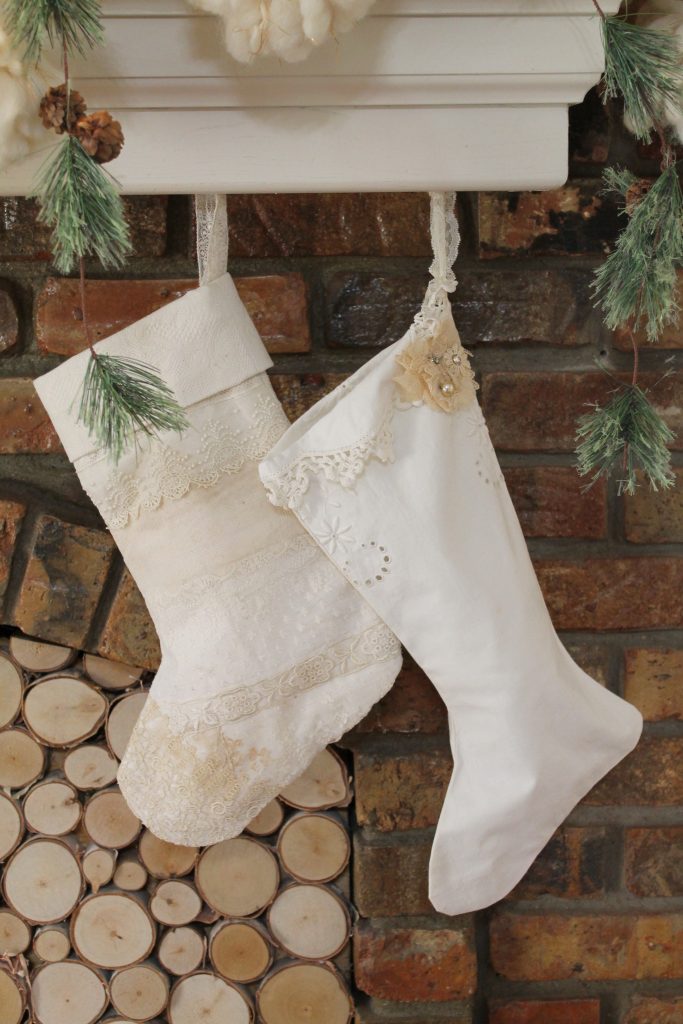 I'll be back with the rest of my living and dining room decor on Friday. I CAN'T WAIT to show you the tree!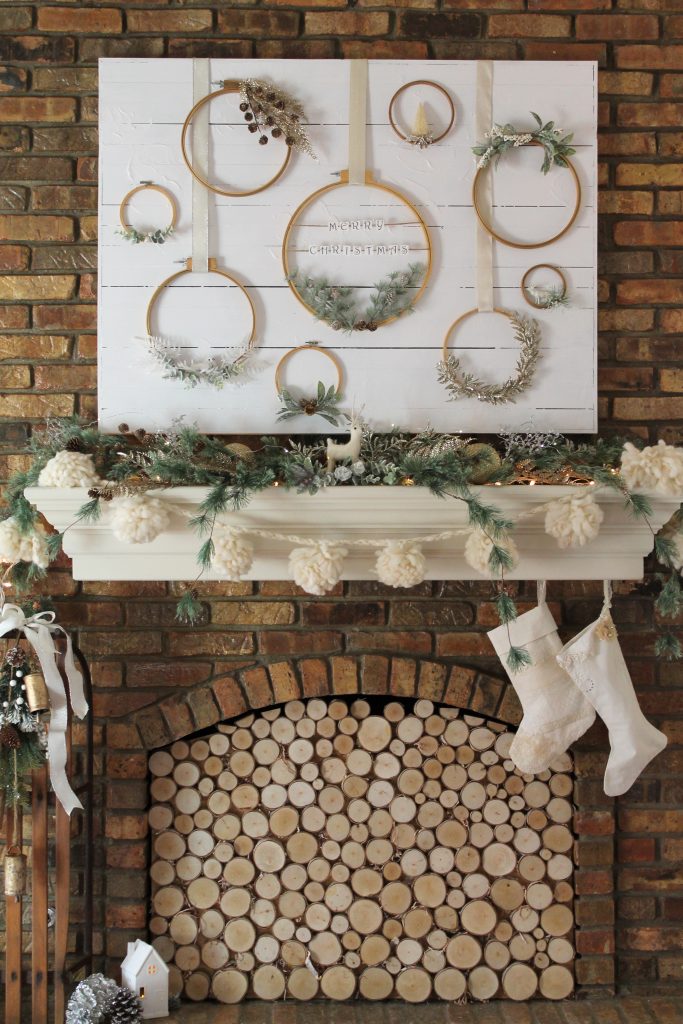 Have you joined in on all the hoopla?
Laura