Hello sweet friends! Welcome to Holly Jolly Saturday Smiles. I have kidnapped Mr. Decor and we are spending the weekend celebrating his birthday in grand style. These delicious Spiced Pear Pomegranate Crostini may be on the dinner menu.
Holly Jolly Saturday Smiles
This Gingerbread House Tea Party was so festive. All the sweet details made me smile.
Christmas Greetings
Earlier this week I was addressing my Christmas cards by candlelight as the power was out. For the past several years I have sent close to 100 cards out and perhaps received 30 in return. This card list will help me keep track of who shall remain on the snail mail list and who will receive an emailed version of our Christmas newsletter. A time saver for sure!
What To Watch
Mary Queen of Scots arrived in theaters on Friday. Architectural Digest wrote an article on the sets and costumes. I can't wait!
The Grand Tour
Earlier this week I participated in Christmas Porches & Holiday Door Decor Blog Hop. You can see my Evergreen Entry as well as 20 other wonderfully inspiring porches HERE.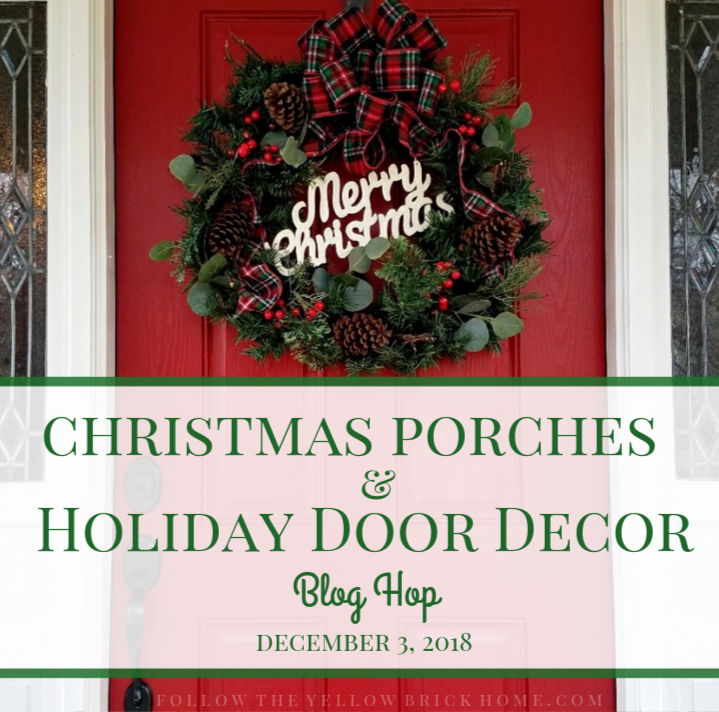 Yesterday I shared Storybook Cottage in her Christmas finery. You can view all the details as well as the links for 29 other gorgeous homes HERE.
Have a wonderful weekend!
Laura
You May Also Enjoy
Jumping Through Hoops Holiday Mantel