One of the many activities that takes place during Dickens on the Strand in Galveston, Texas is the Grand Victorian Tea Reception. Get ready for A Victorian Tea and Fashion Show.
A Victorian Tea and Fashion Show
The tea was held on a Saturday afternoon in December at Lasker Inn, a stunning Greek Revival mansion.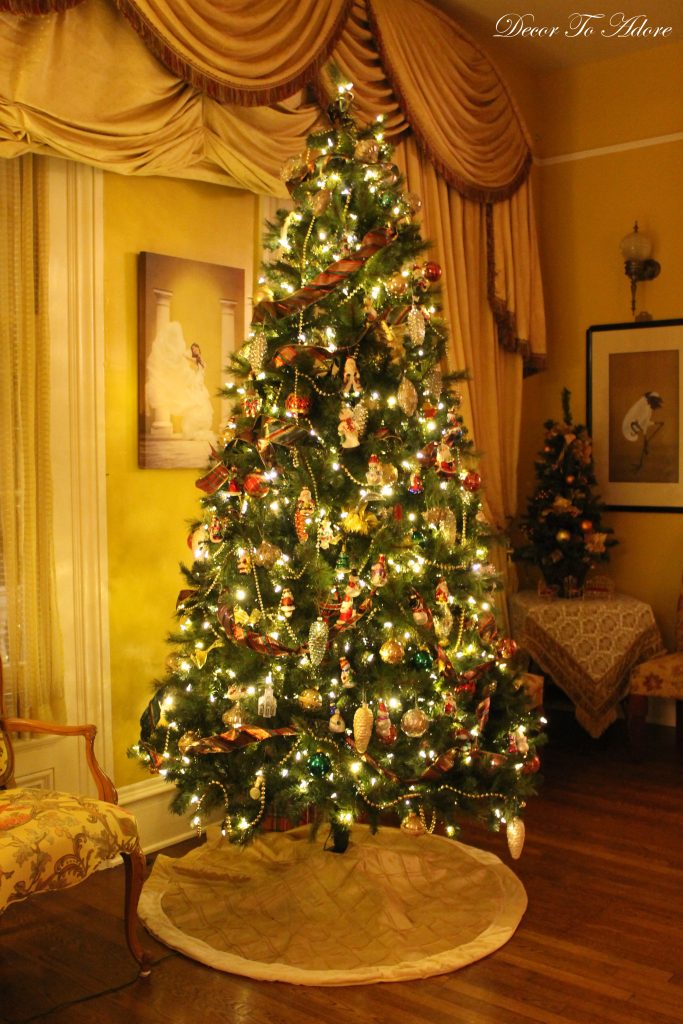 I had offered to take photographs of the event and went over the evening before to familiarize myself with the layout.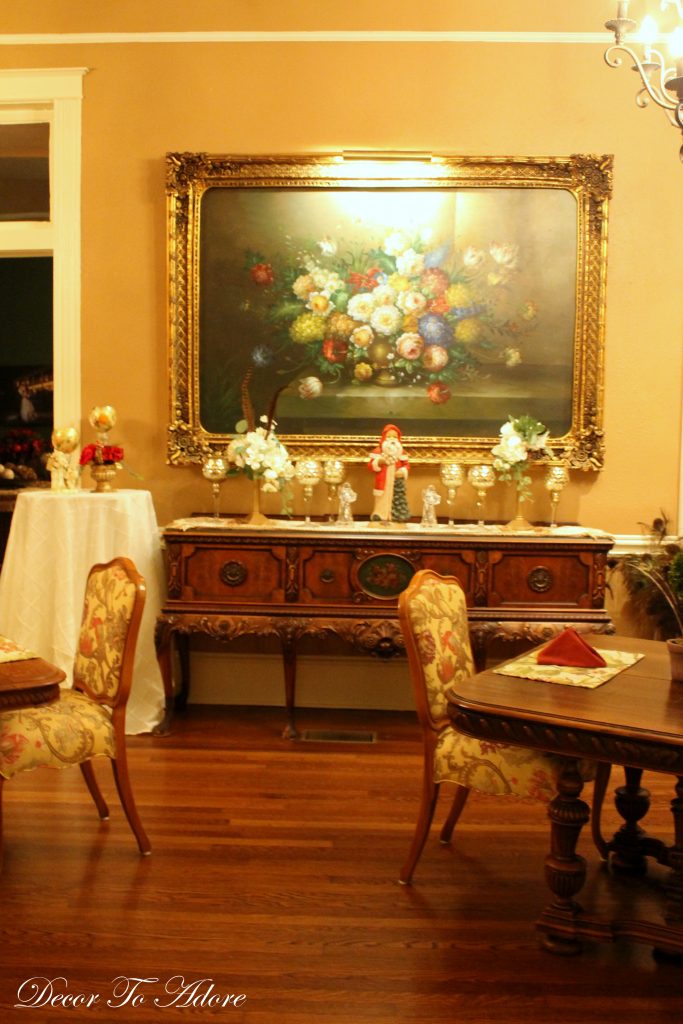 A few other lovely guests were in attendance.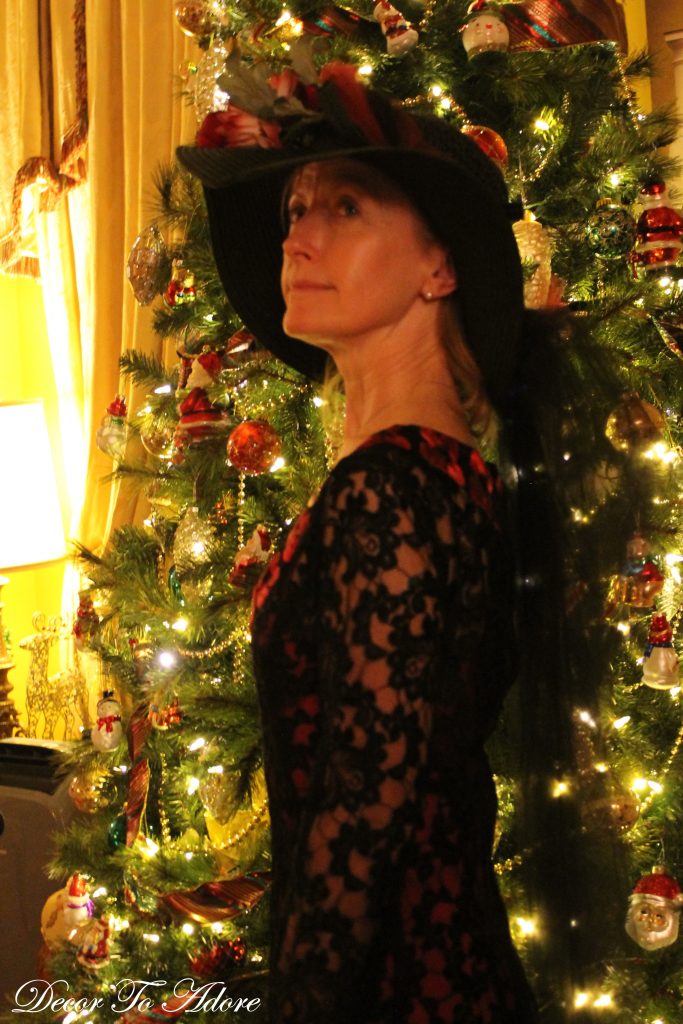 This made for an excellent opportunity to practice my nighttime portraiture skills.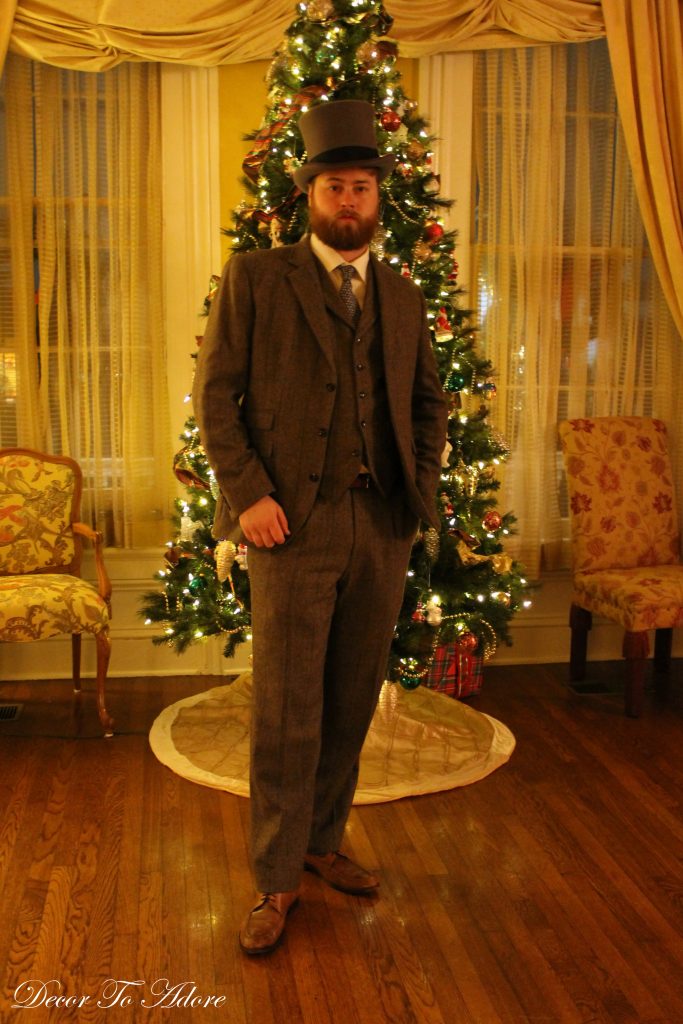 I find that gentlemen often make the best models.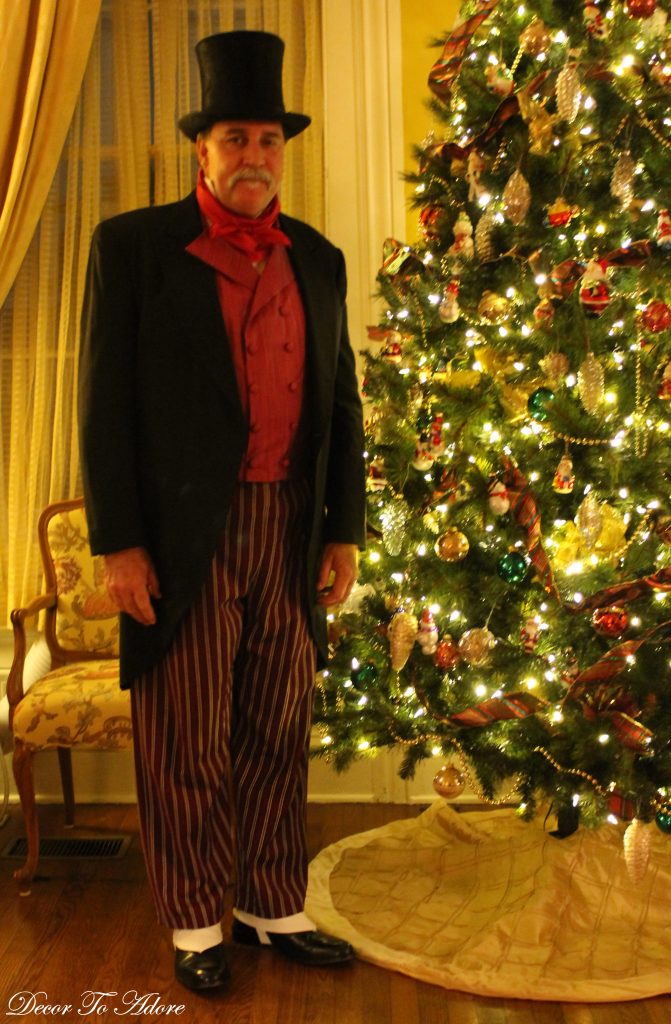 They are so willing to pose and have fun.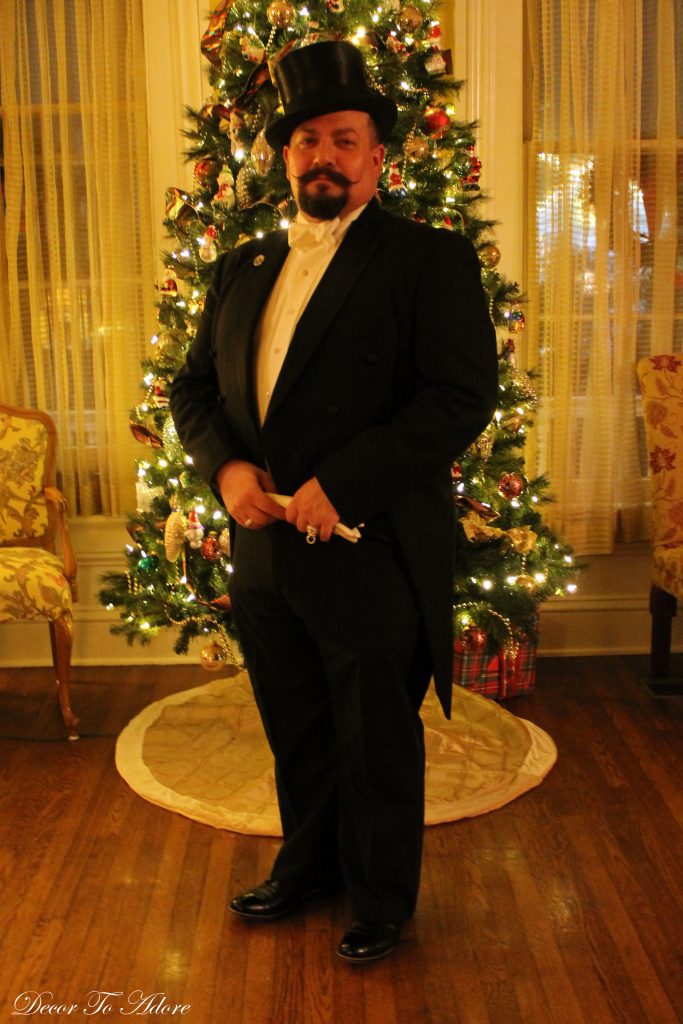 Will, the dapper dandy above in black tails, also made a beautiful trifle.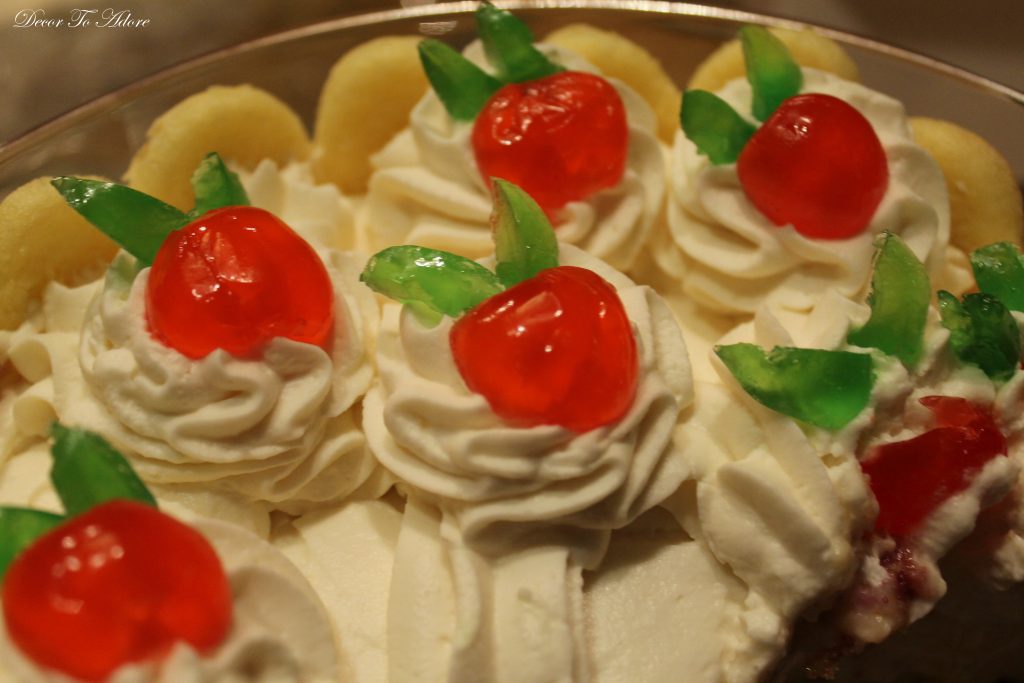 Tea For Two Or More…
I arrived a bit early on Saturday to photograph the tablescapes and was greeted by the charming hostesses Cheryl and Whitney.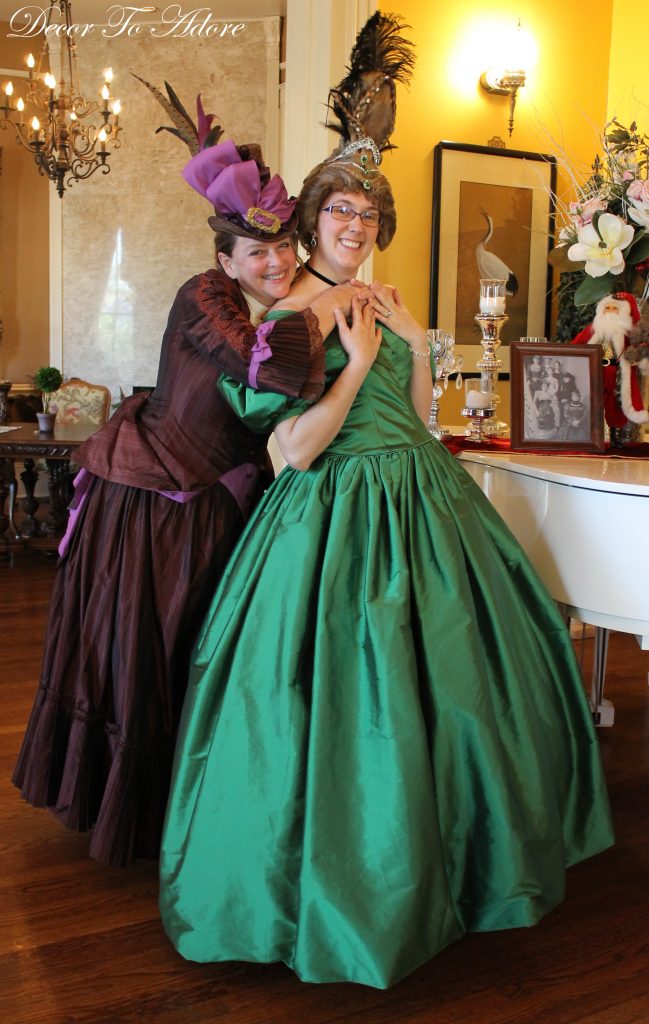 Each table setting featured a different set of china.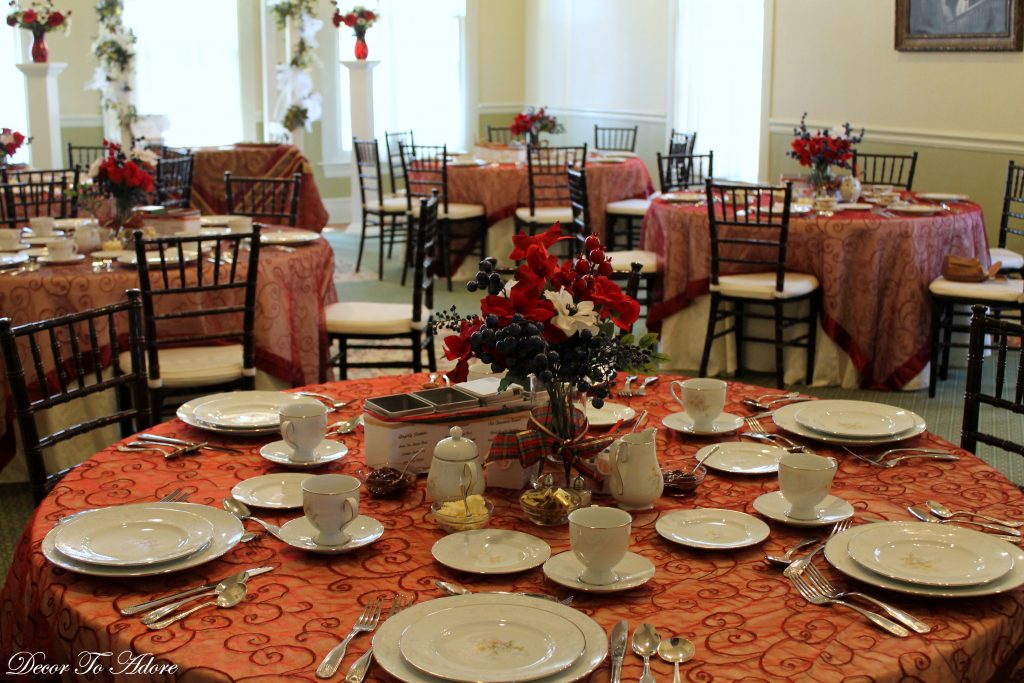 There were several teas to choose from including this Butterfly Blue Pea Flower.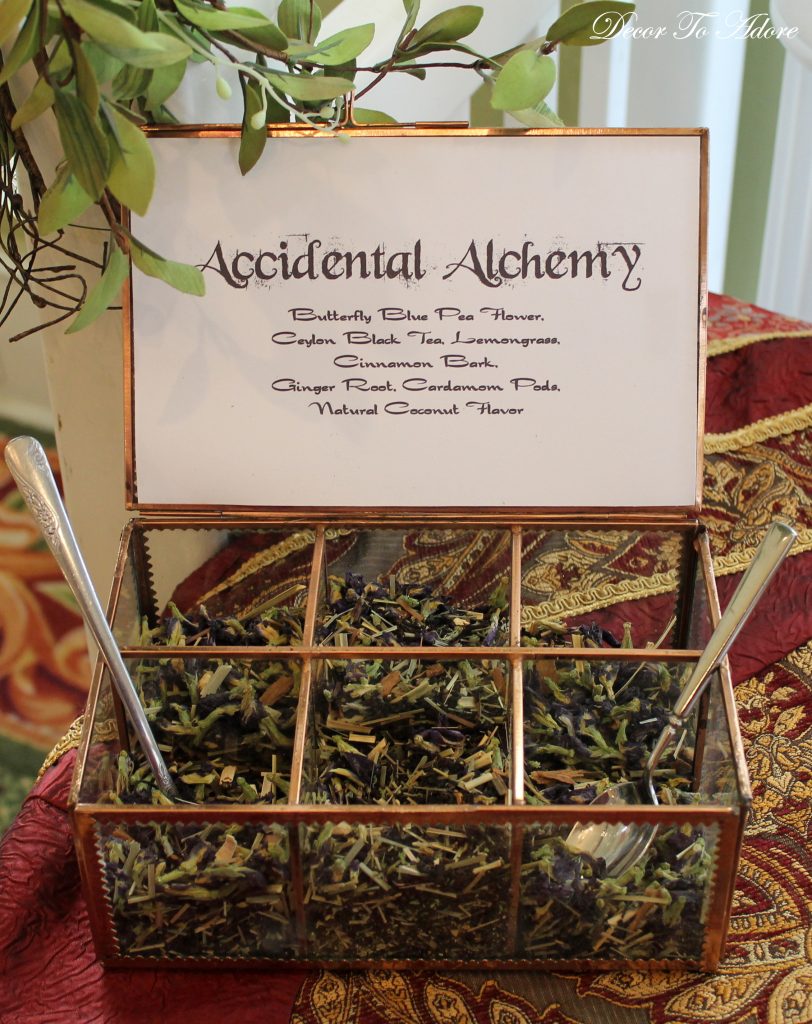 When steeped the tea was a lovely blue. It would then change to a traditional tea color when a lime slice was added.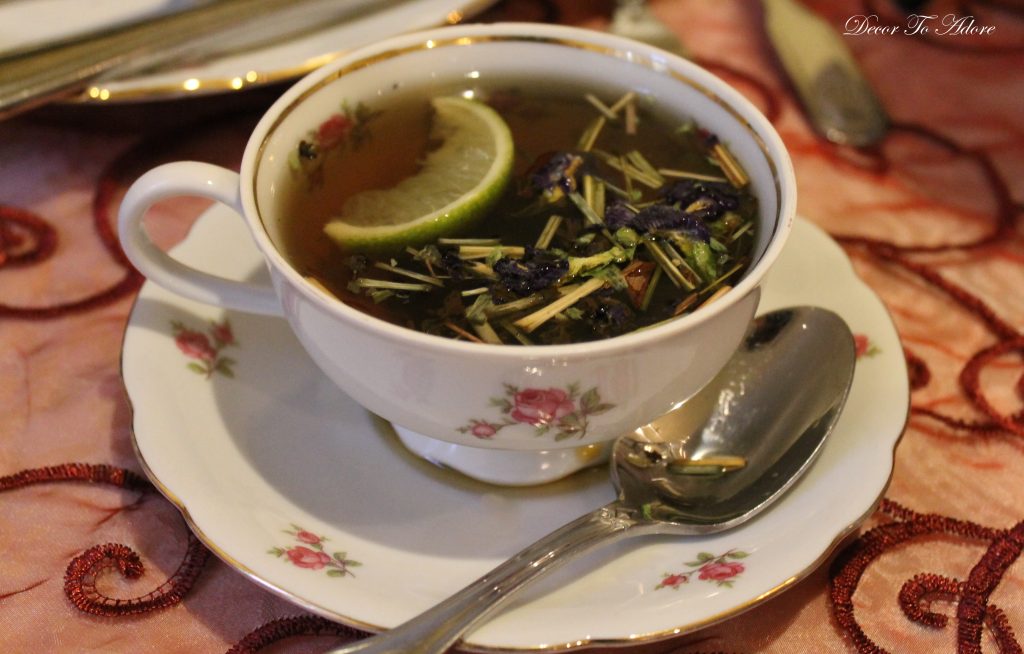 The soup course was oh so delicious.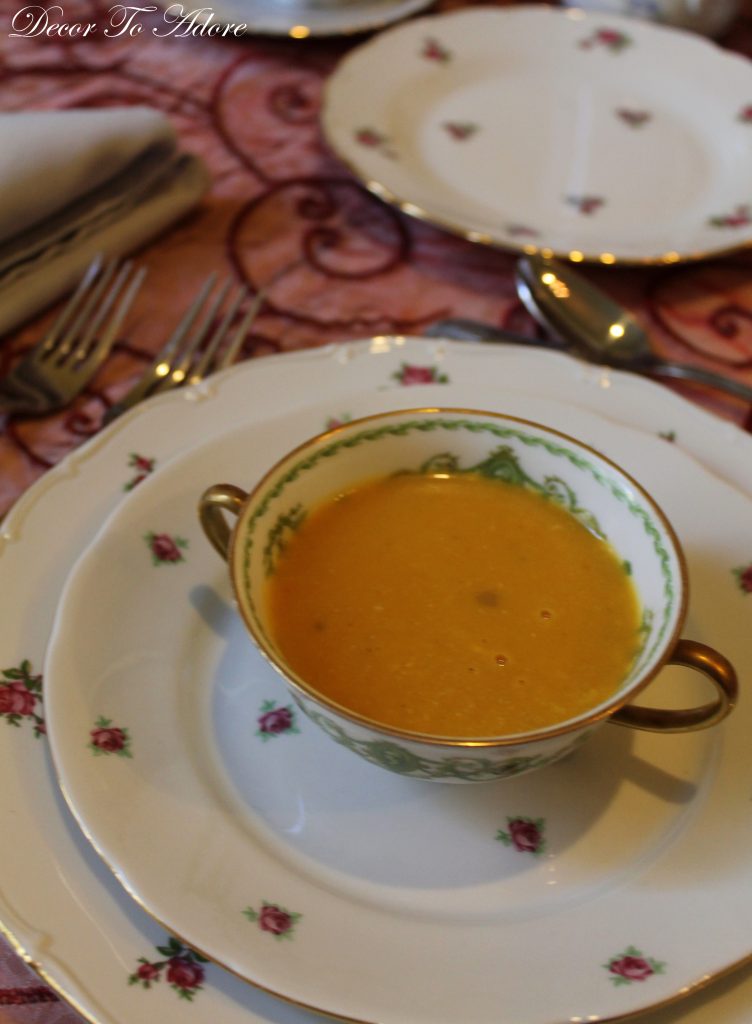 The desserts were truly delightful.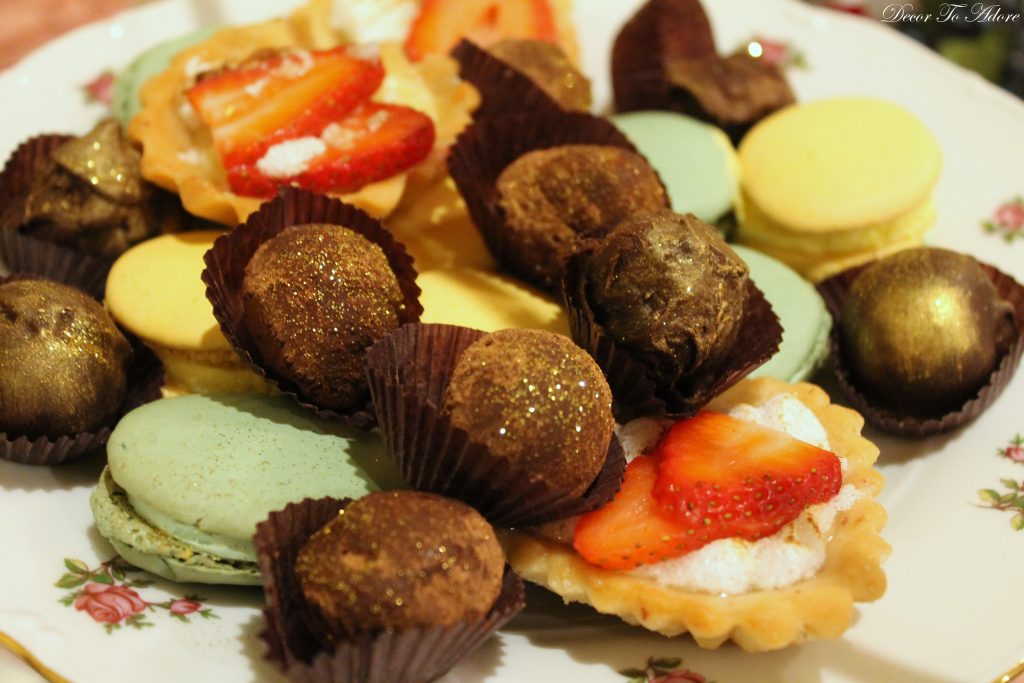 A sweet touch was the wait staff wearing era-appropriate uniforms. It reminded me of Downton Abbey.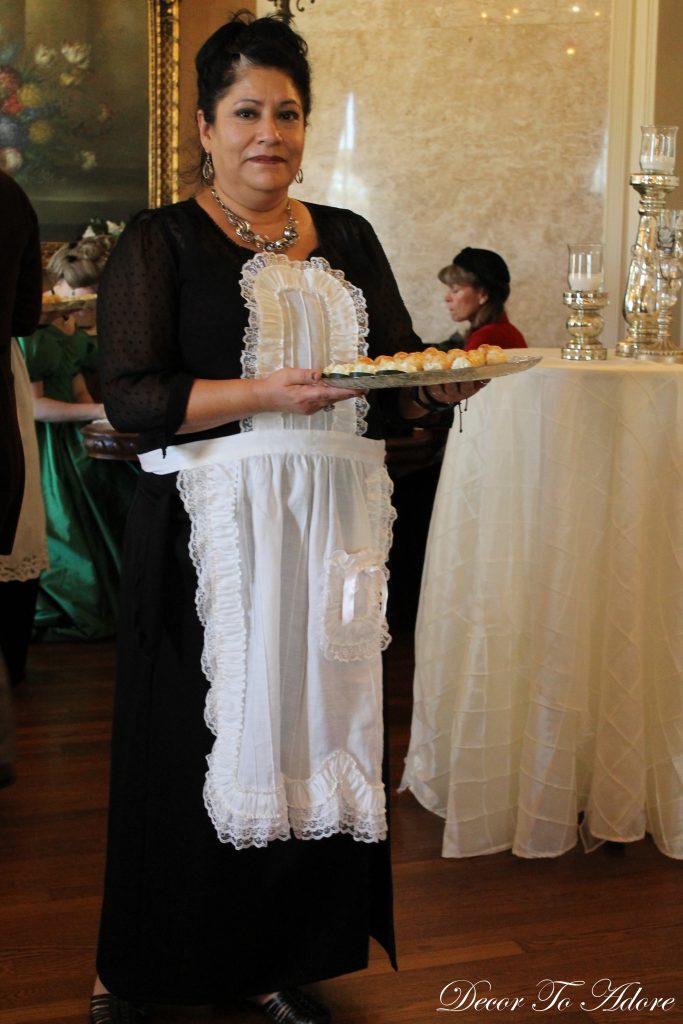 Fabulous Fashion
All of the guests looked absolutely fabulous.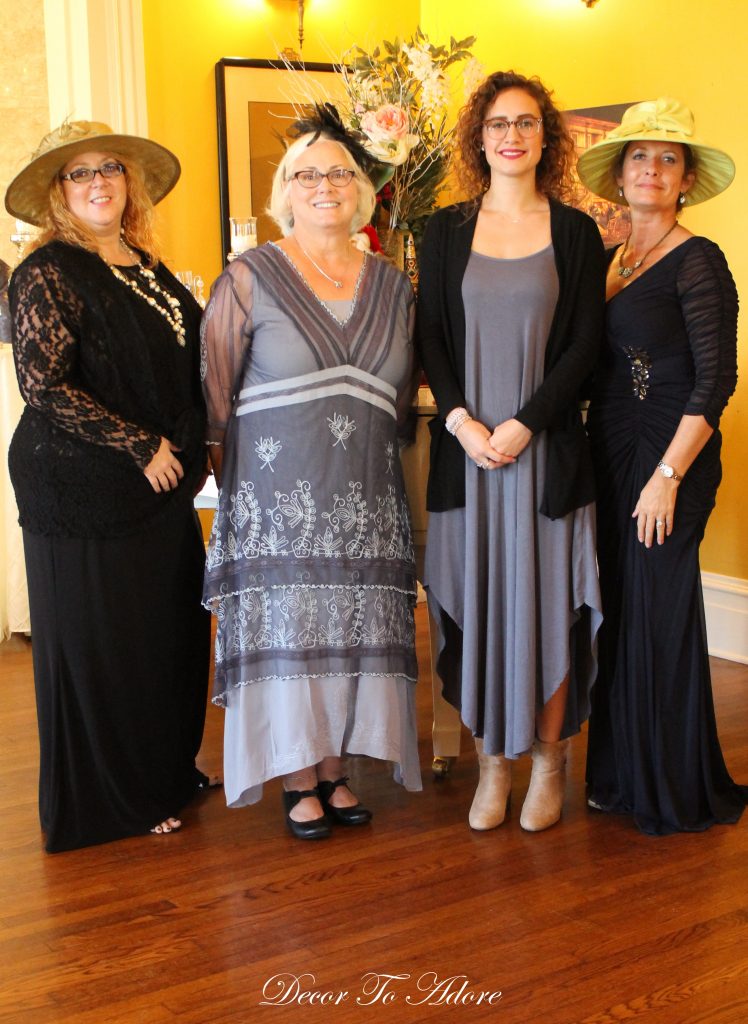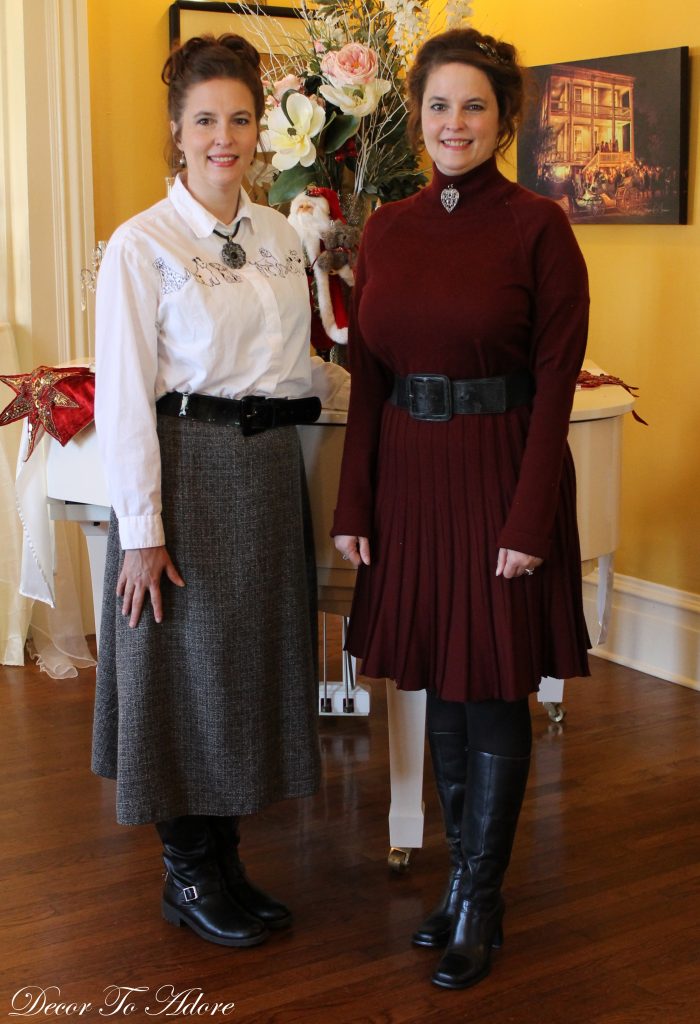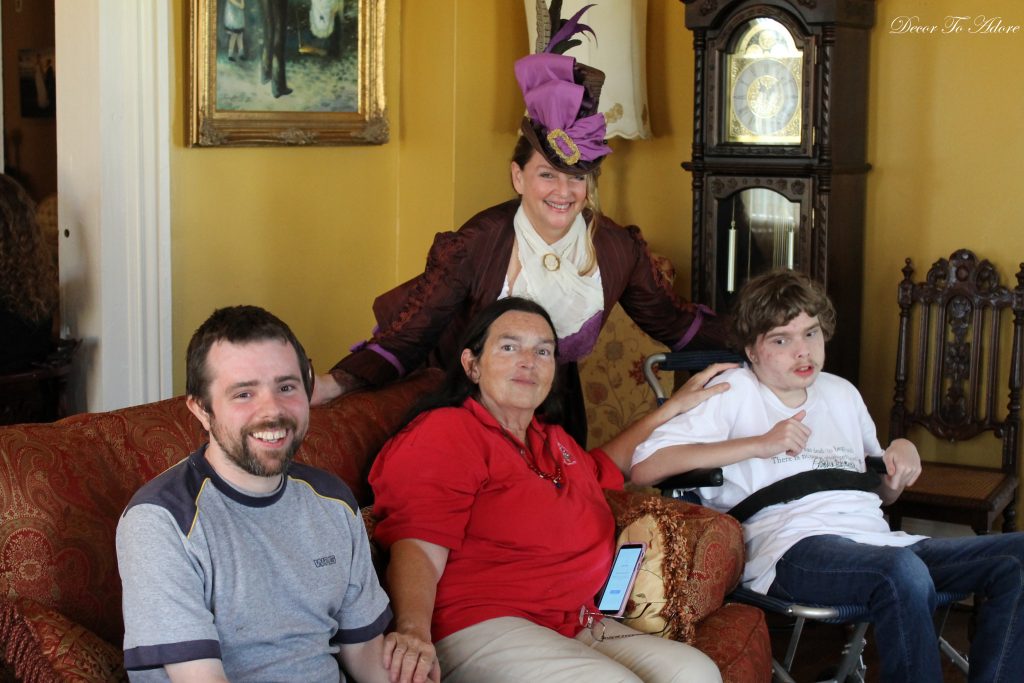 Victorian Fashion
Many of the guests elected to dress up for the event. Fashion periods ranged from the late 1700s through the Edwardian Era.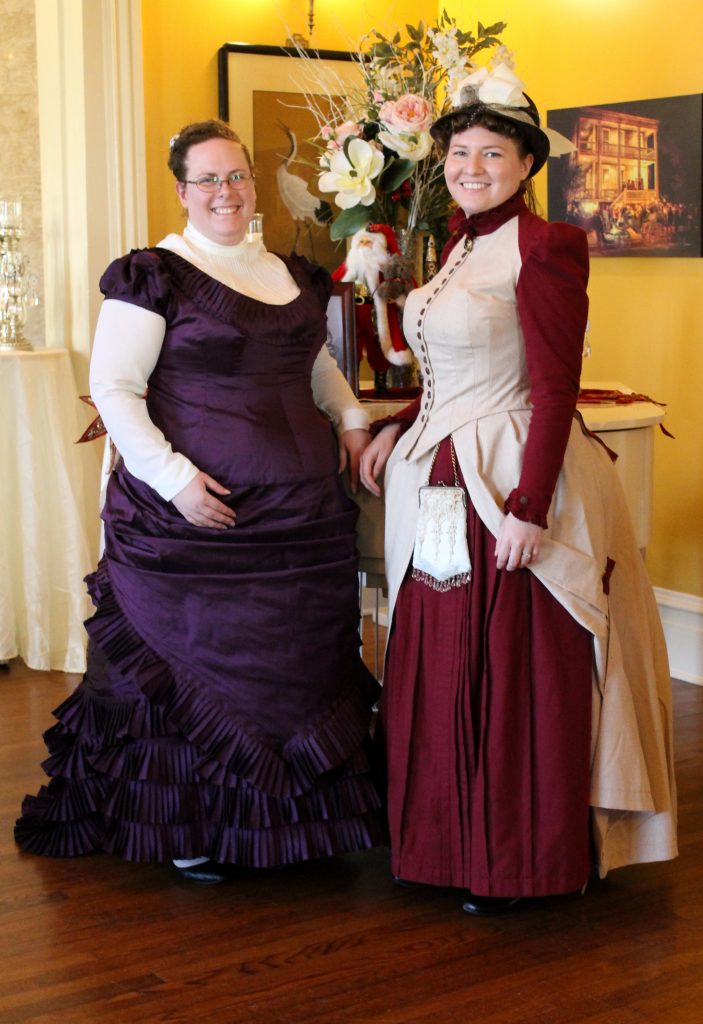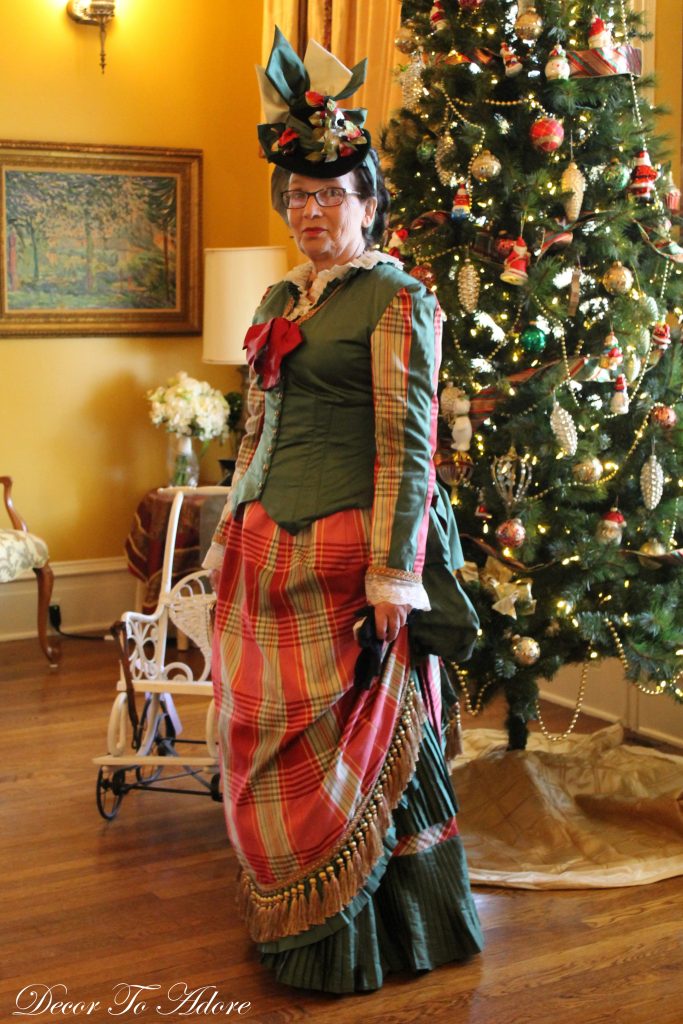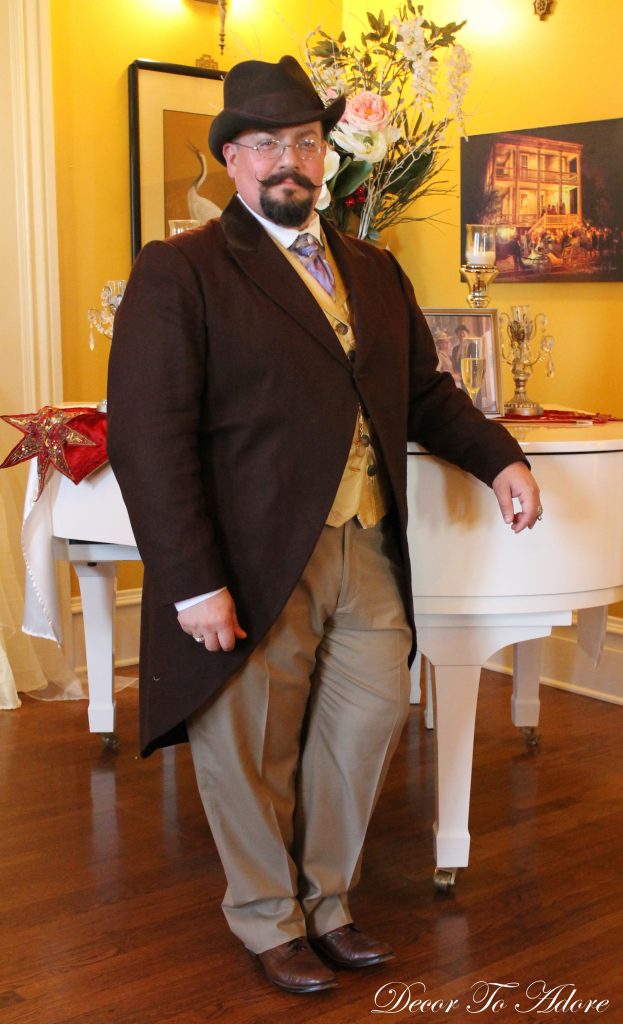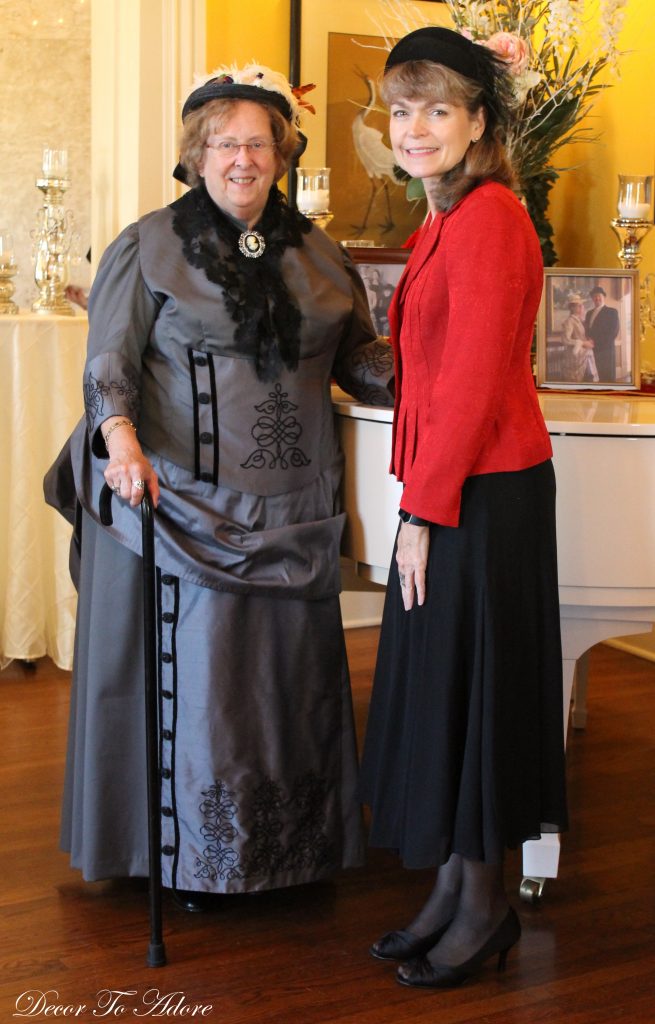 Cute Couples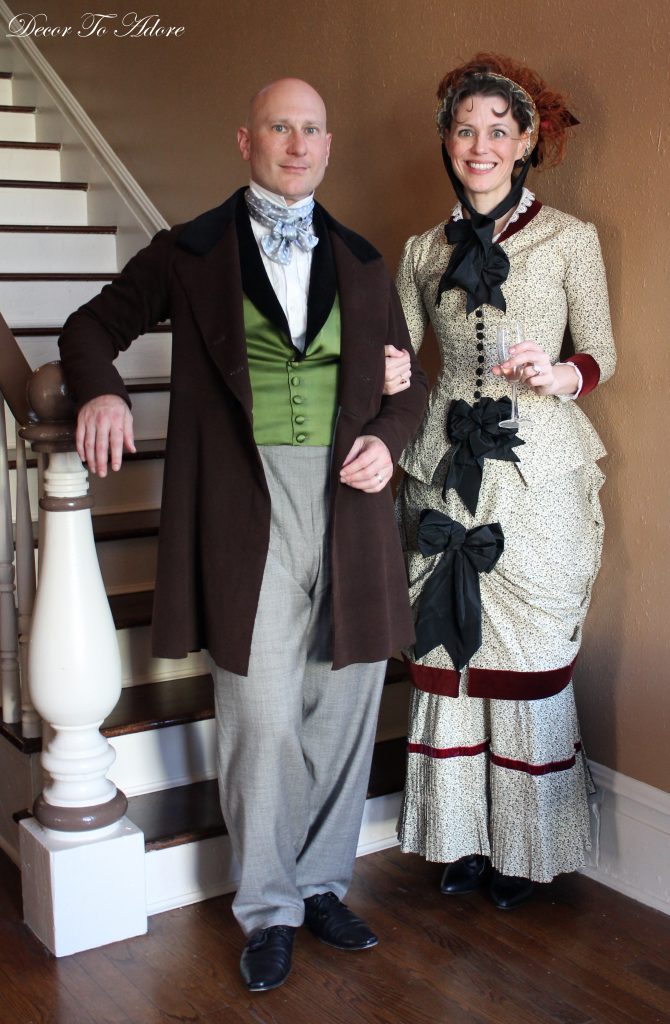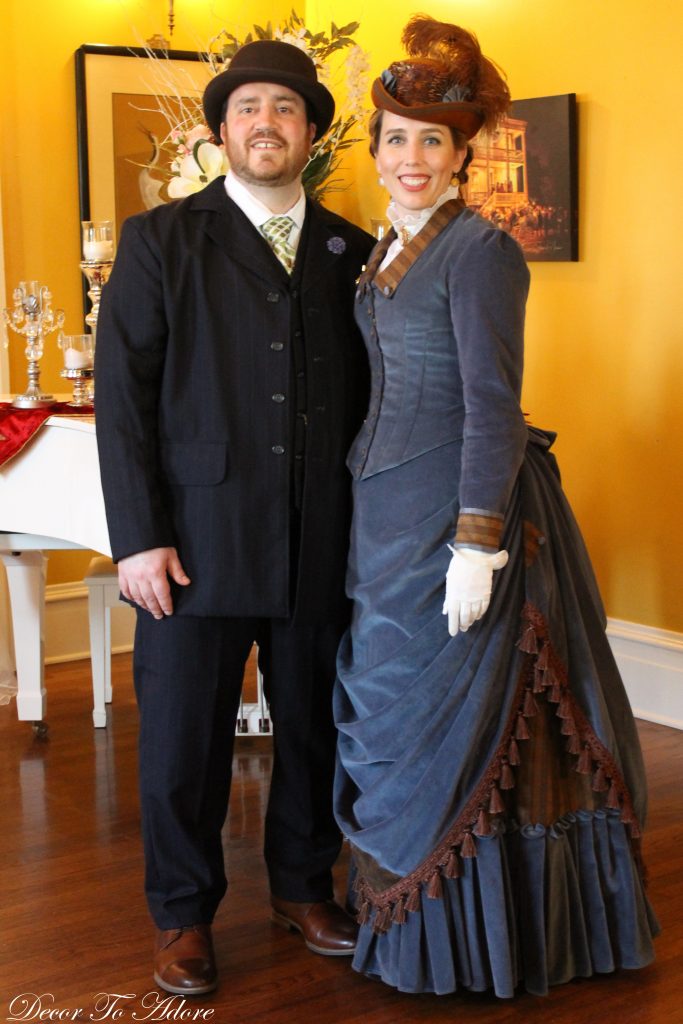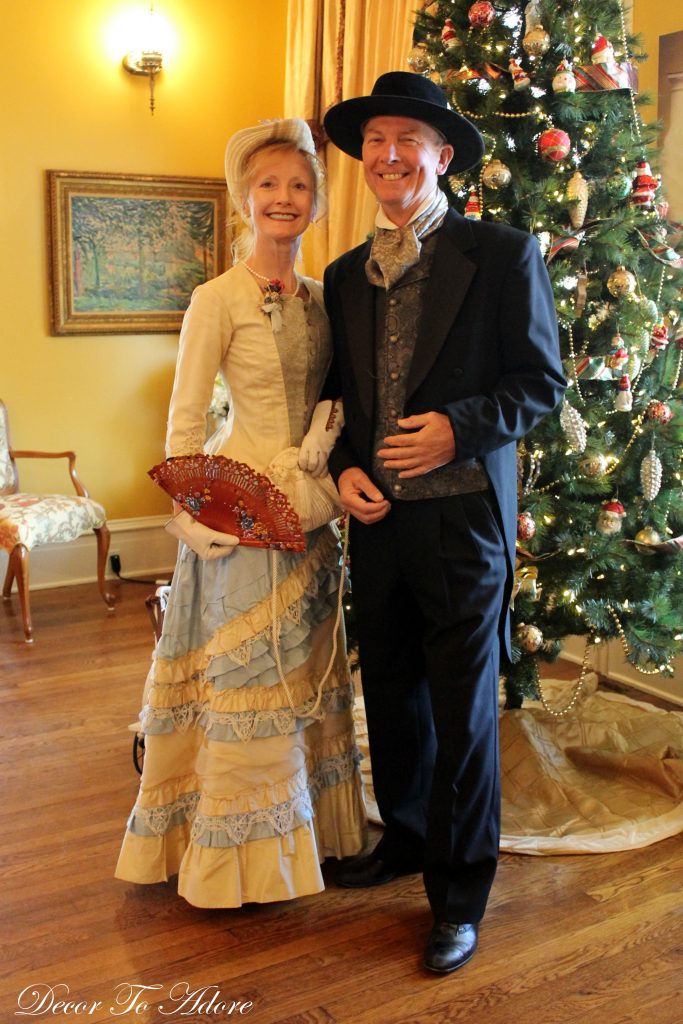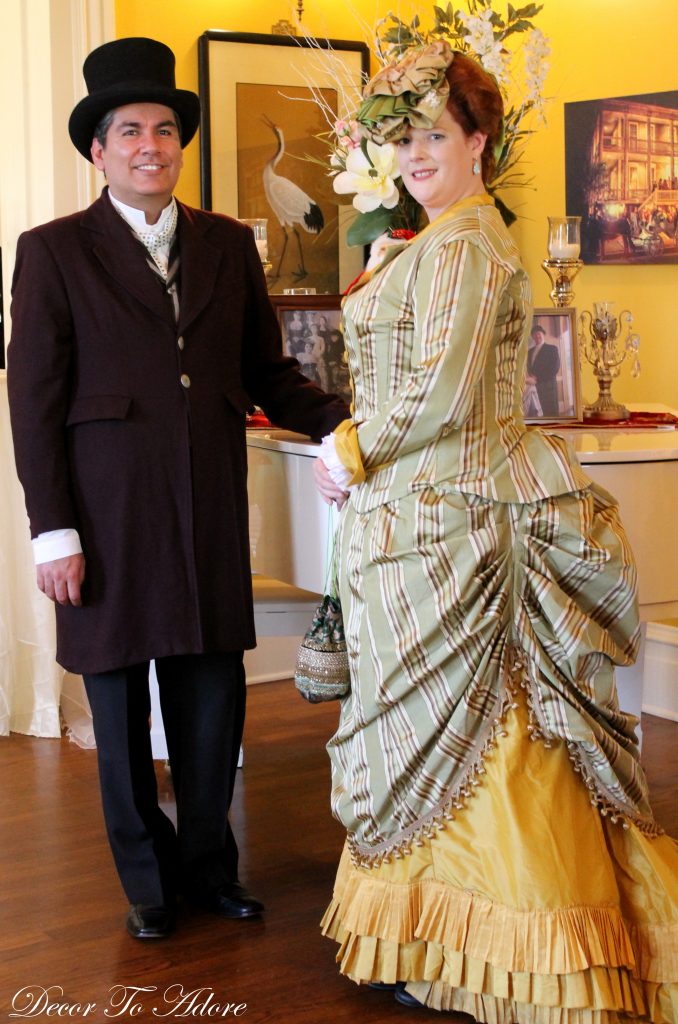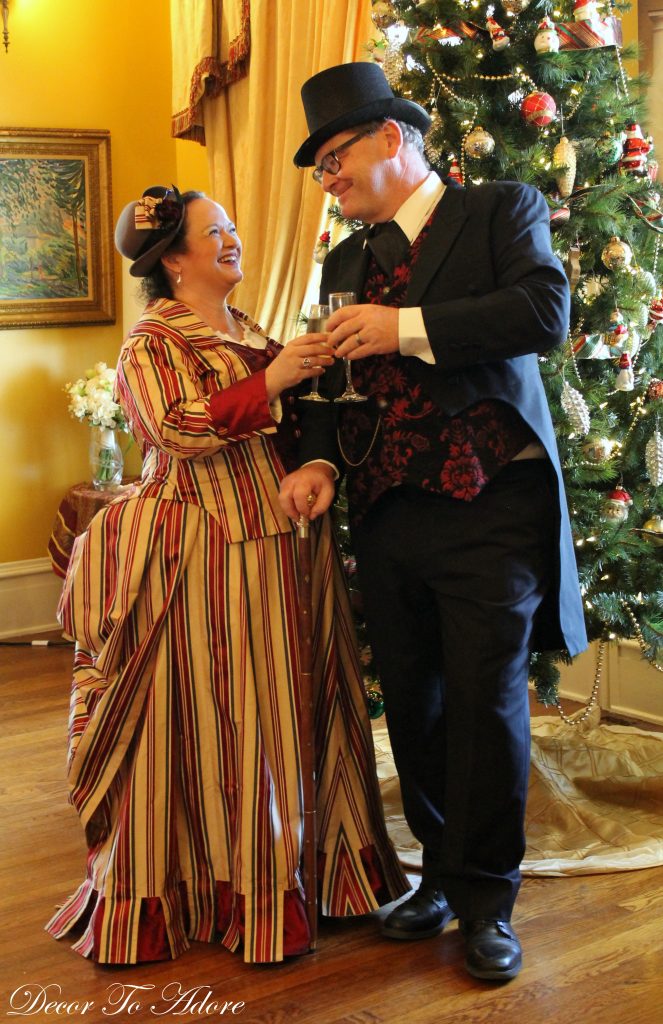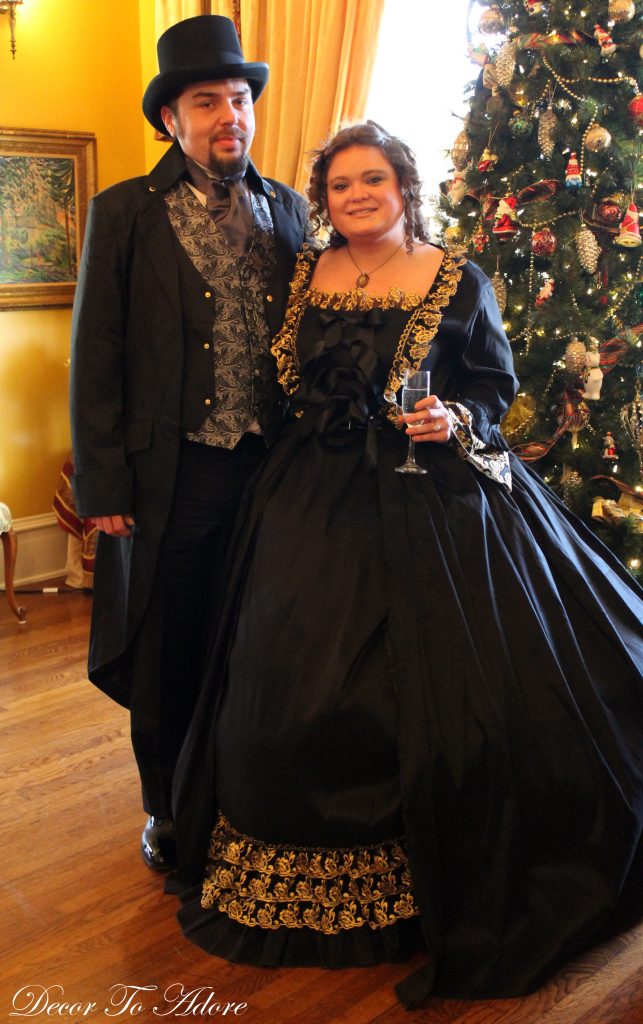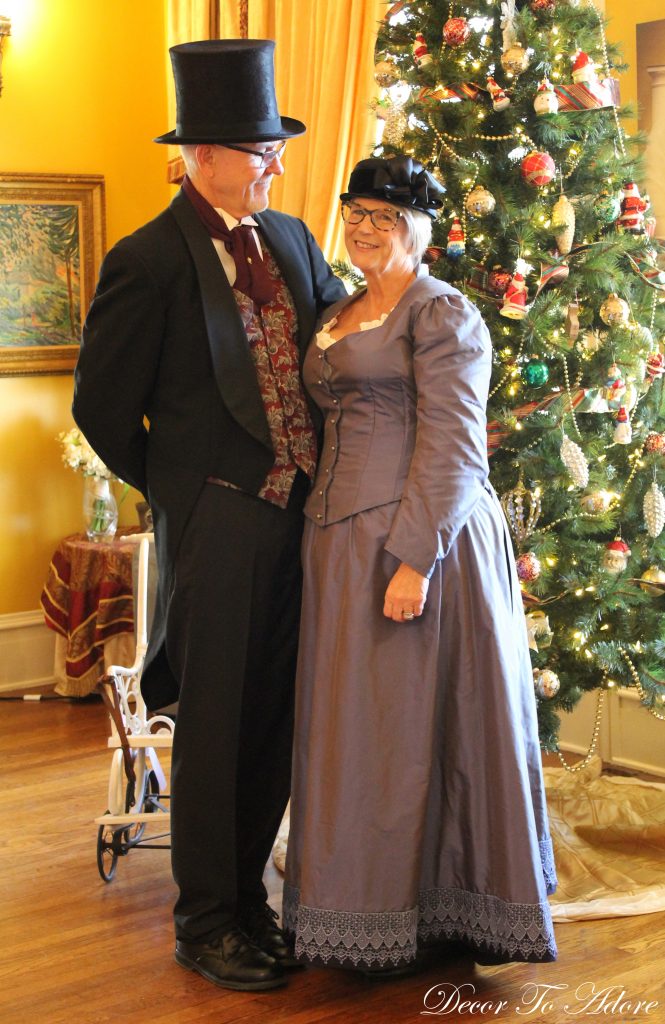 I absolutely adored the frivolity of this 1830's ensemble.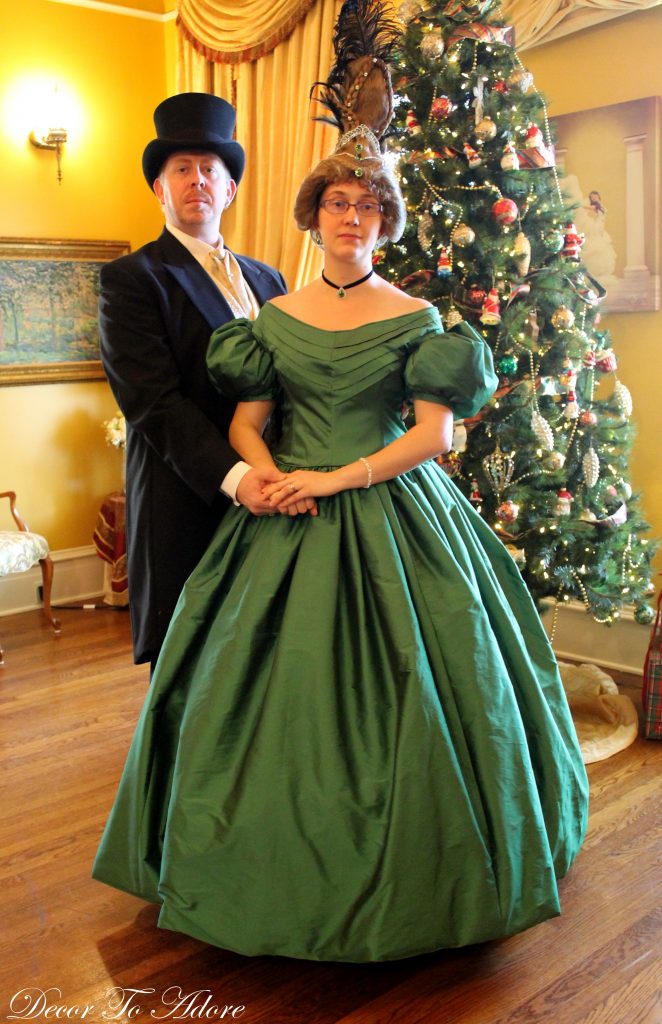 A truly amazing hairstyle.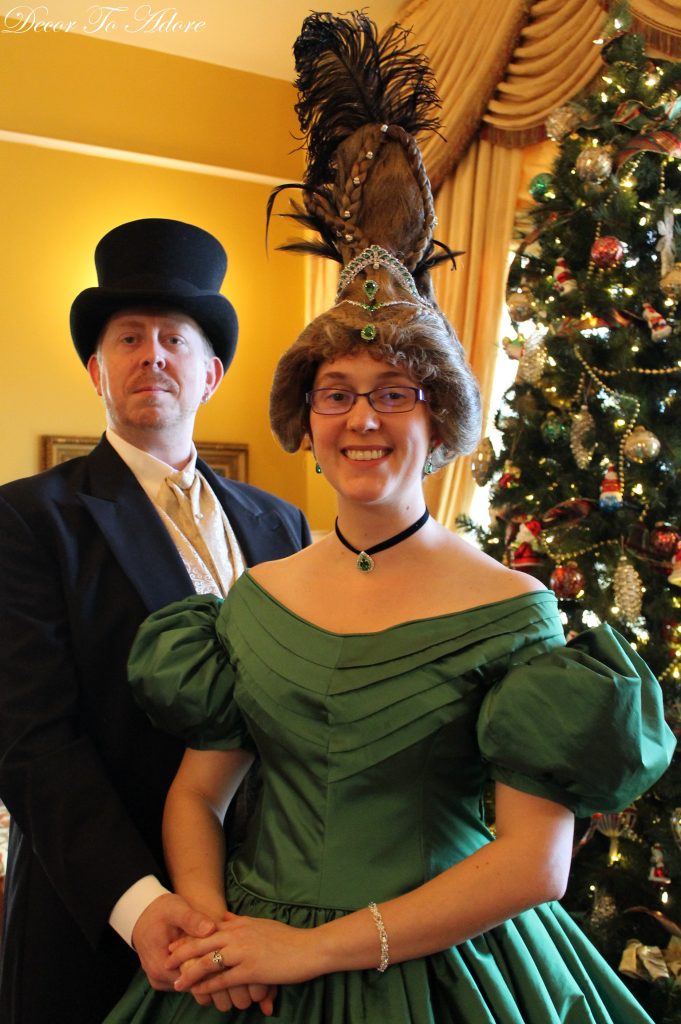 Group Shots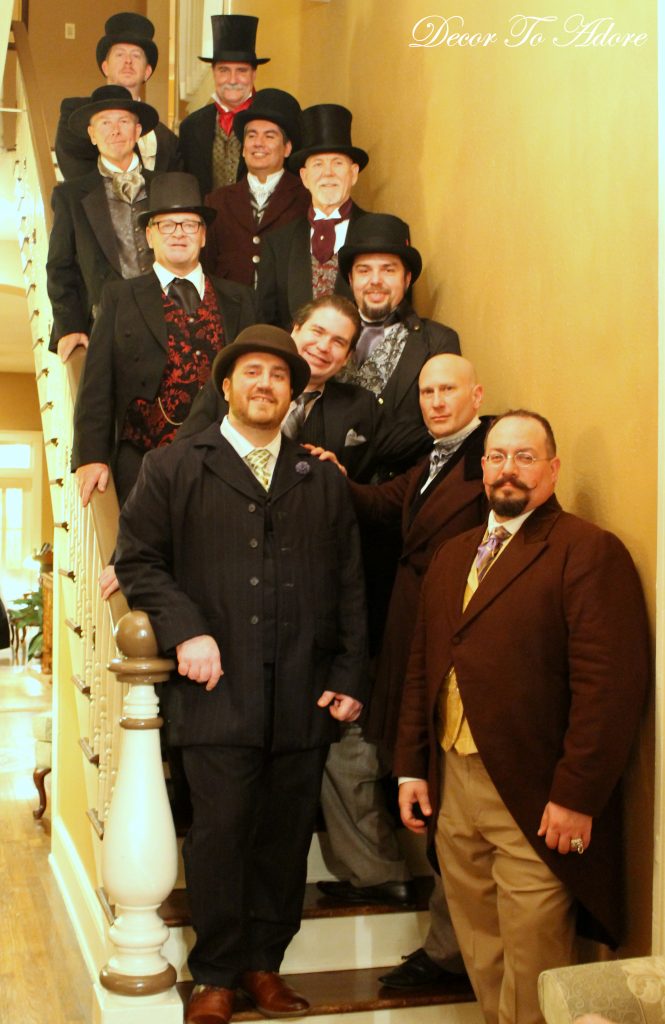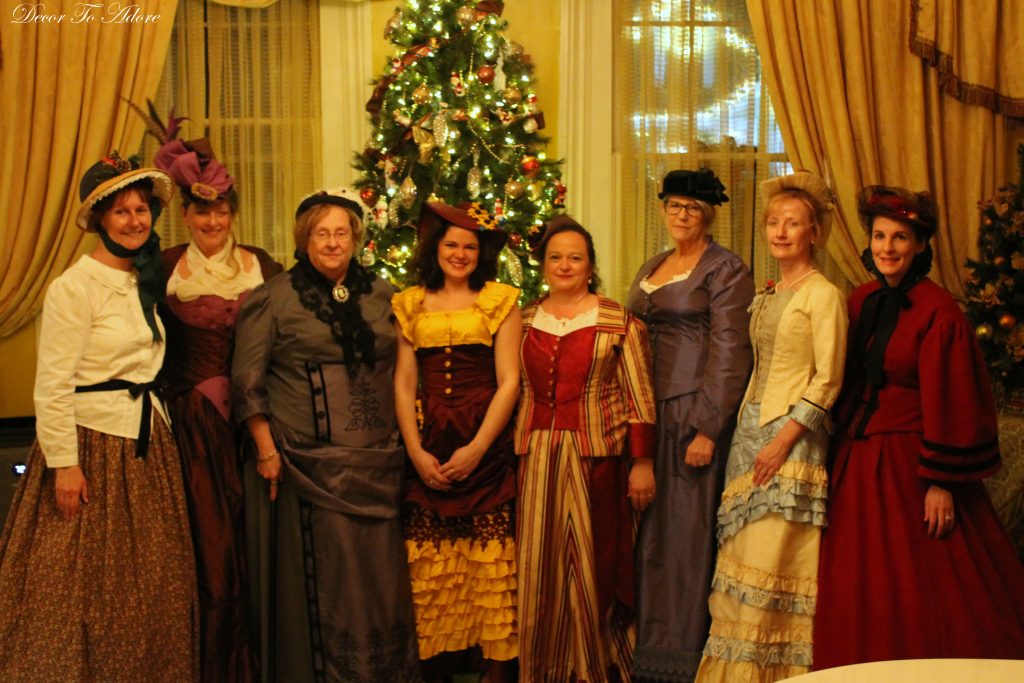 I will be back tomorrow with a delightfully Dickens post.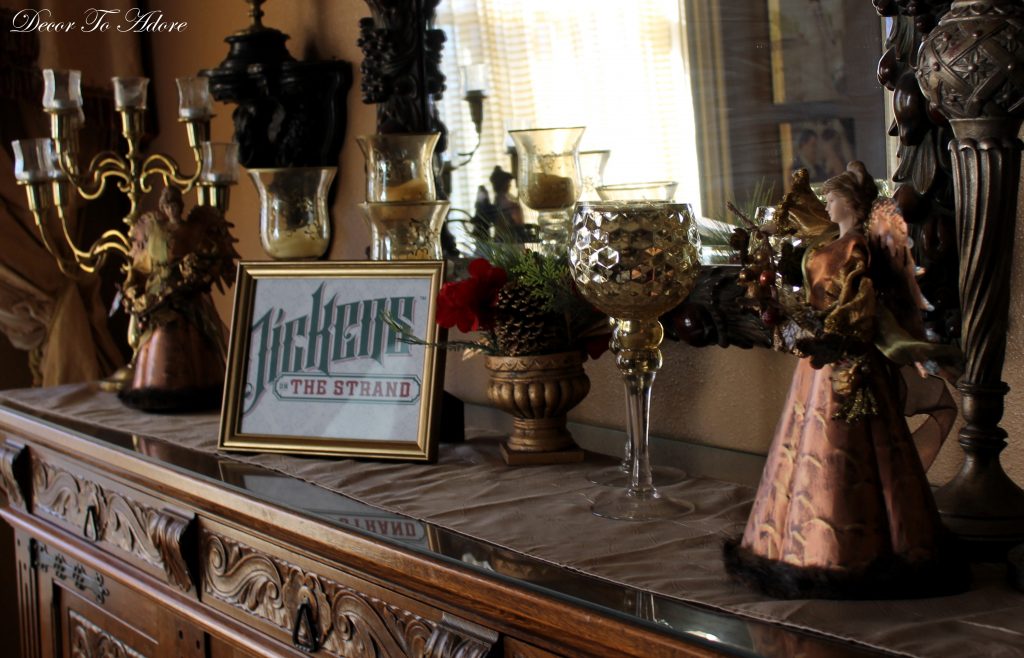 Do you have a favorite Victorian fashion era?
Laura
You May Also Enjoy
The Historic Holiday Homes of Galveston