Hello sweet friends! I hope you had a wonderful Thanksgiving. If you're are coming from Sweet Nothings I am so glad that you stopped by Storybook Cottage. BJ is always so inspiring in her Christmas decor. Today I am bringing you an Easy Vintage Inspired Christmas Craft.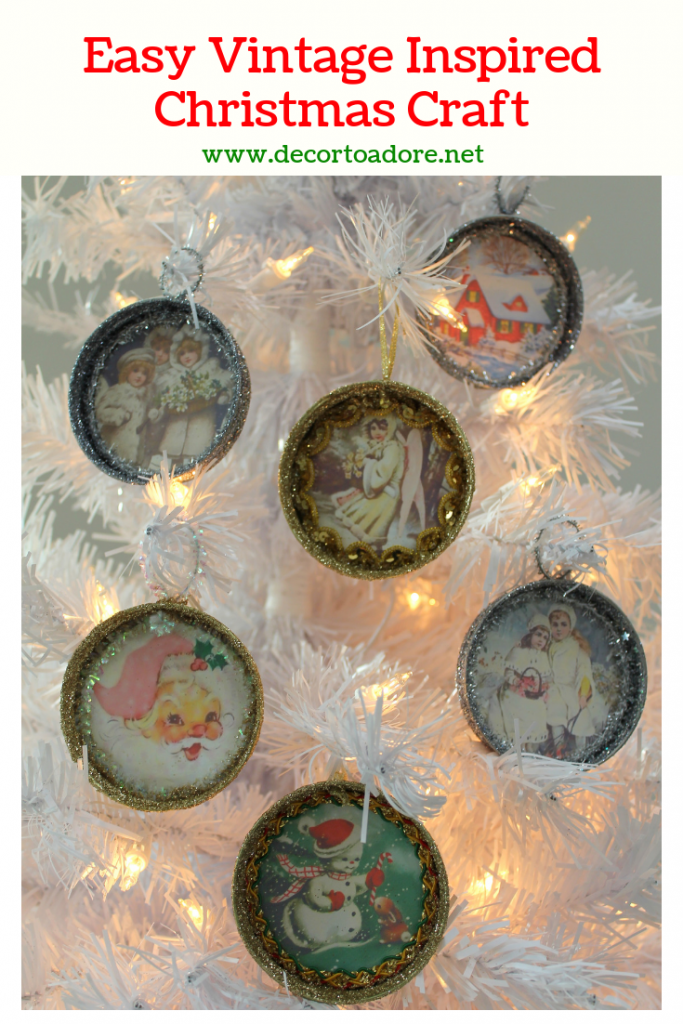 Easy Vintage Inspired Christmas Craft
This project contains an item some people would throw away.
Last November I made gifts for nominees and decorated a table for the National Cowgirl Museum induction ceremony. Wooden boxes were filled with flowers nestled in small mason jars that I used as vases.
I saved the jar lids and rings in a ziploc bag for over a year. You aren't a hoarder if you actually use things right?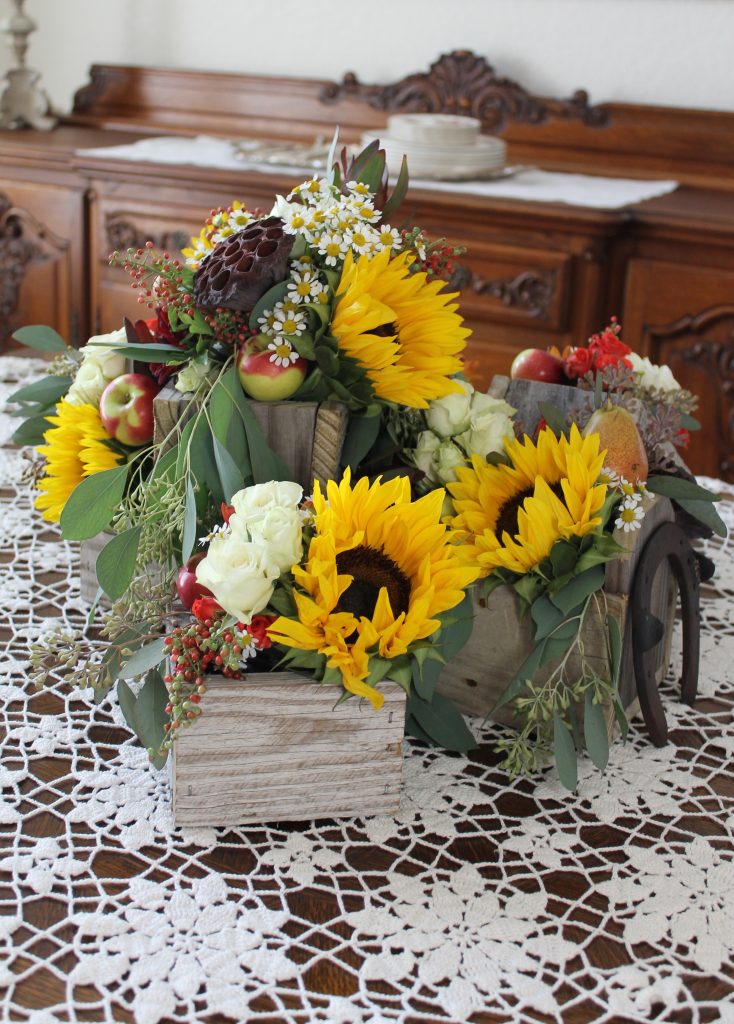 Supplies
mason jar lids and rings
tacky glue
various vintage holiday images printed and punched out
glitter
assorted vintage trims and ribbon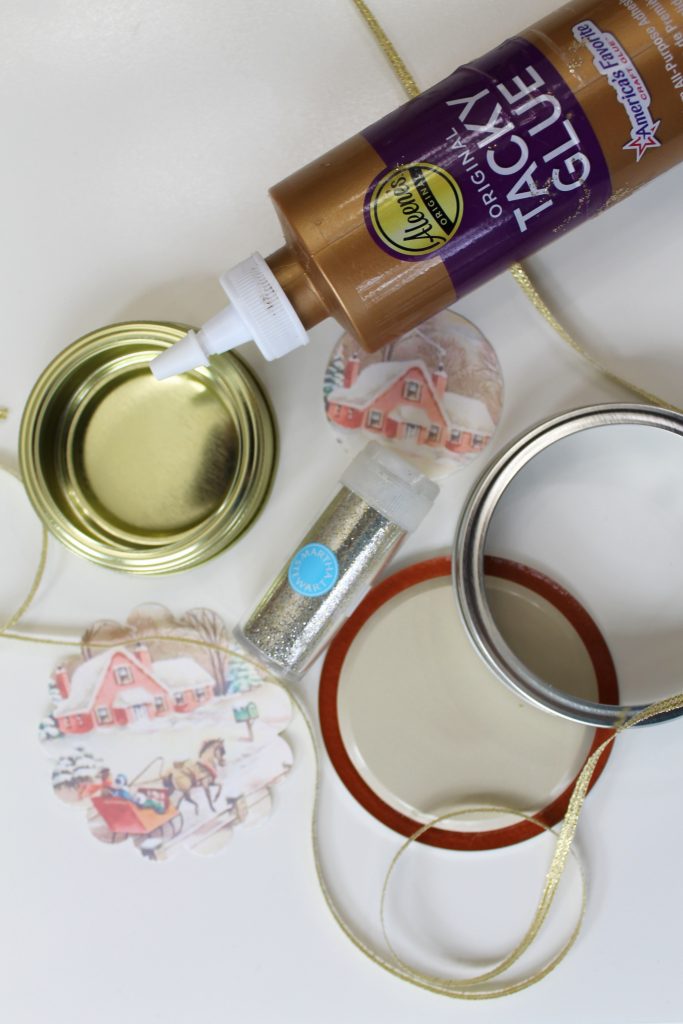 Instructions
Punch a hole at the top of each ring.
Glue down a vintage image on each side of the lid.
Add vintage trim to the inside of the ring.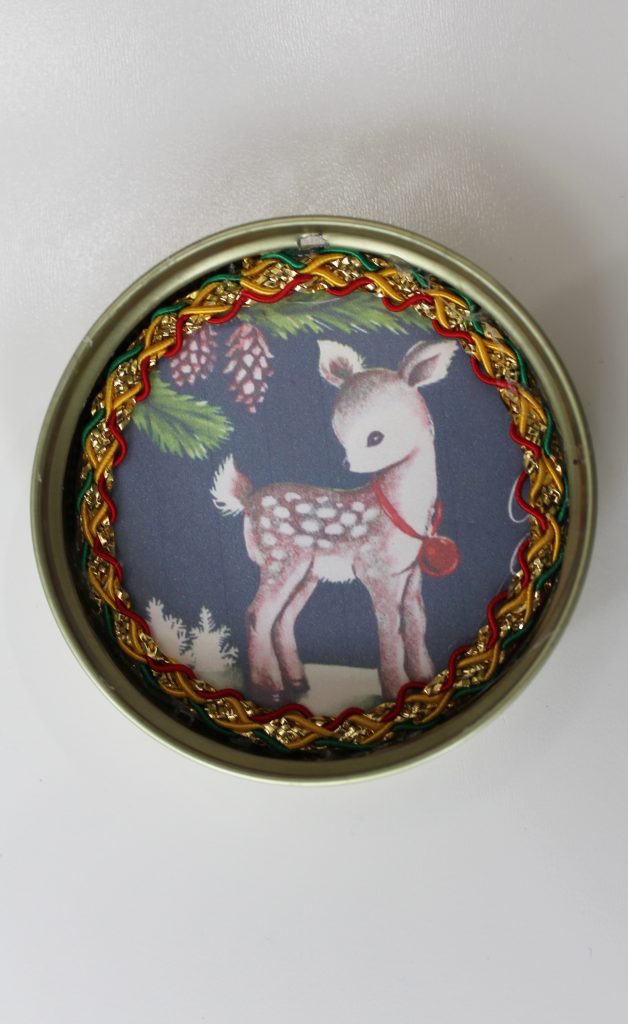 String a piece of knotted ribbon or trim through the punched hole to create a hanger.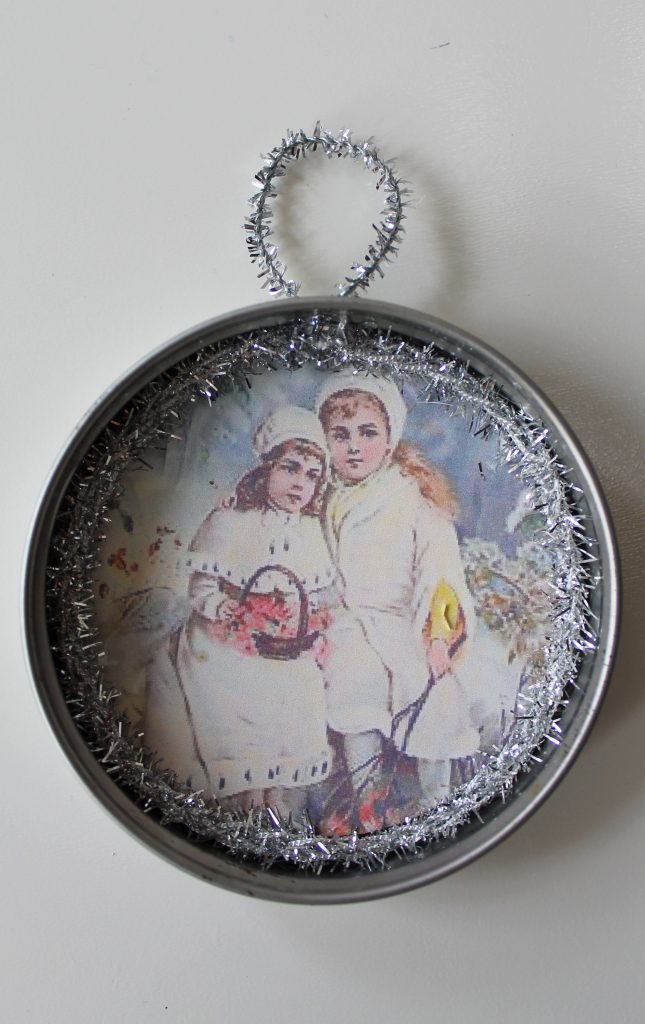 Add a thin layer of glue then glitter all of the visible areas of the metal ring both front and back.
You will get glitter everywhere else too.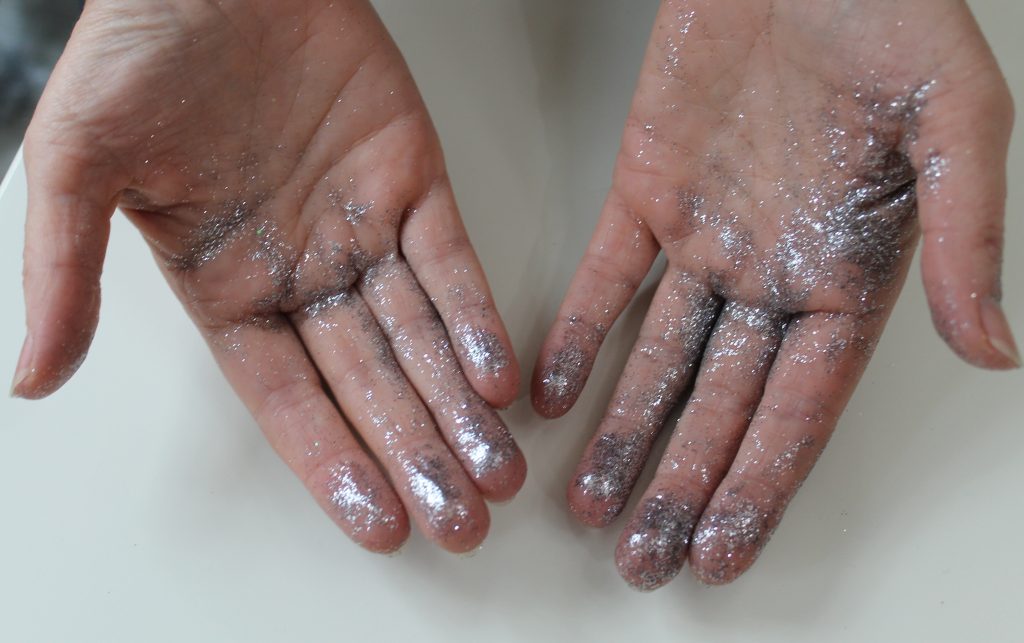 All That Glitters
The beauty of these ornaments is that they can be customized to suit any holiday decor.
Victorian
This is what the back will look like.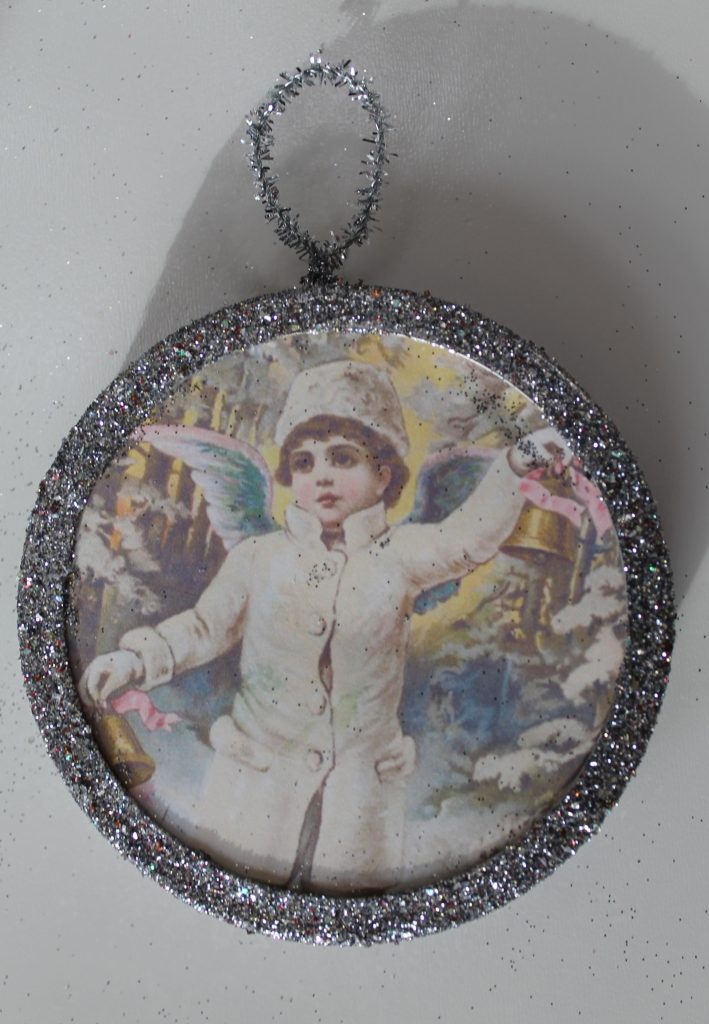 Retro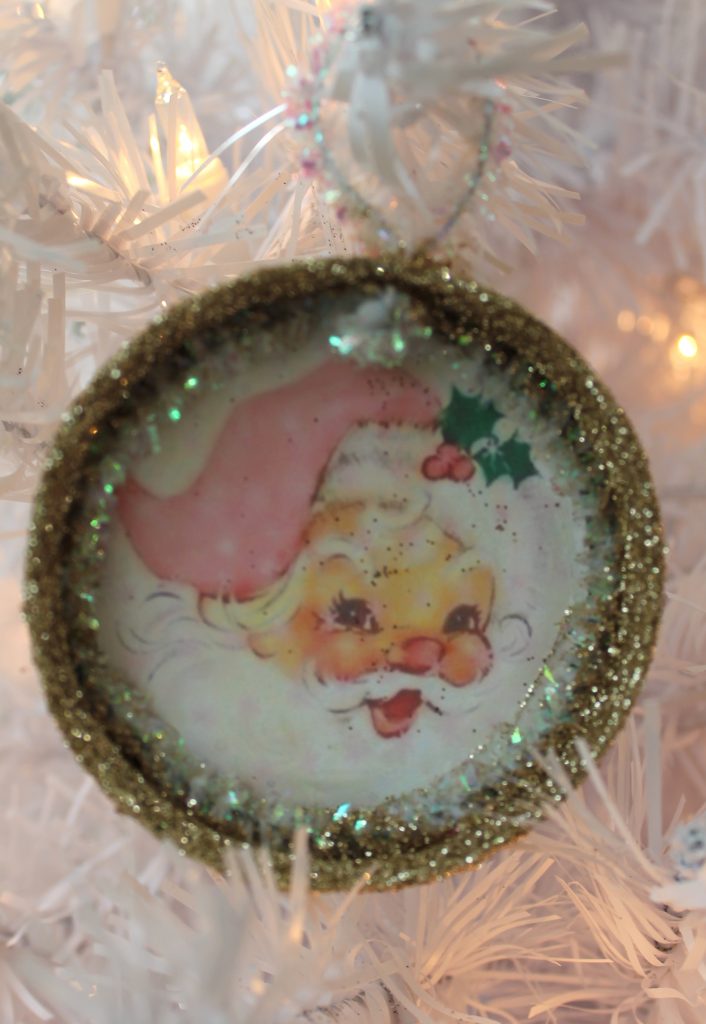 Woodsy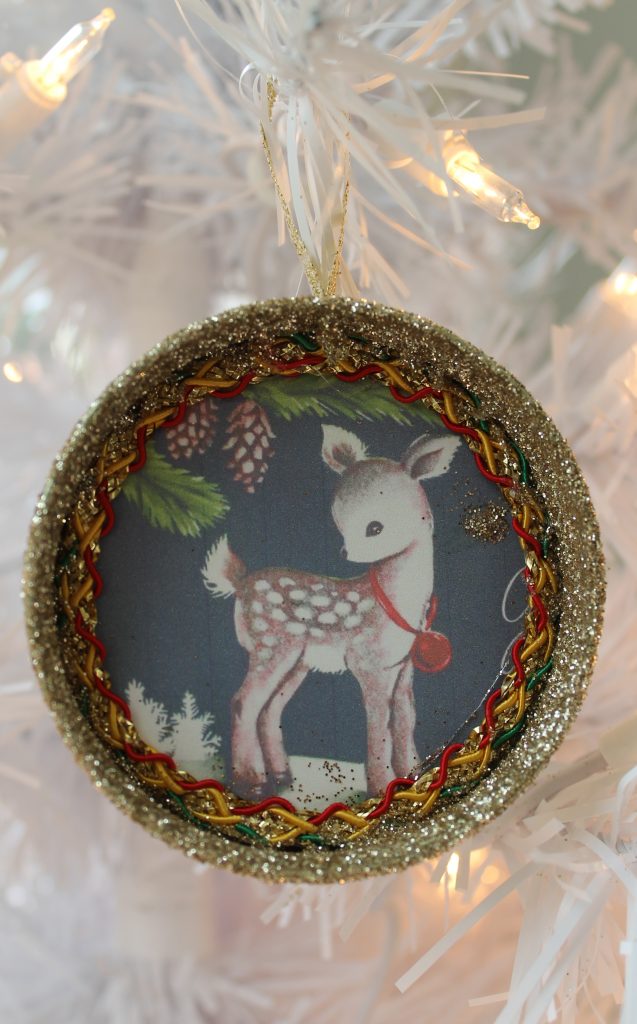 Jolly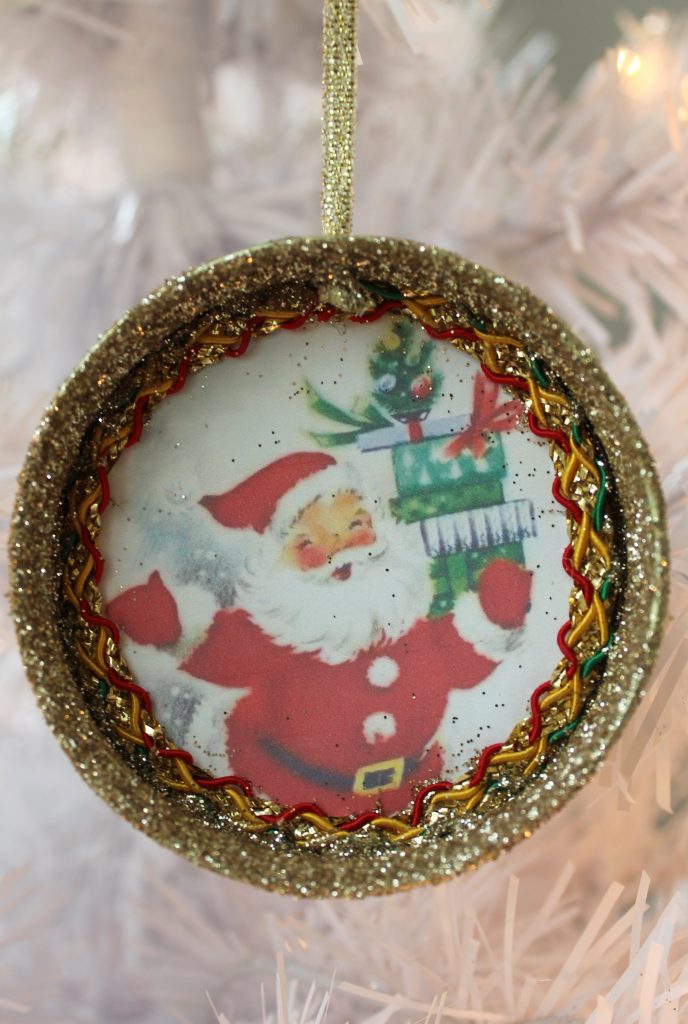 Now some of you may be thinking:
I don't have any of the supplies needed to create these.
I don't have any time to make these during this busy holiday season.
So I bring you good news.
It's Giving Tuesday!
Every year I create a series of limited edition ornaments and give 100% of the profits to a worthy cause. This year's giving is very near and dear to my heart.
You may have heard about the recent wildfires in Northern California. The Camp Fire completely decimated the beautiful town of Paradise, California which is very close by to where I grew up. My cherished longtime friend, Betty, lost her entire home.
Some of you may have read about Betty on my Facebook page. We have been good friends for over 20 years. It was an agonizing four days for me before I learned if my friend had made it out alive. The fire came on so quickly that many others lost their lives.
I was worried sick as Betty had lost her dear husband Barry just last year and lives alone. Betty is retired and lives on a fixed income.
So this year's ornaments are dedicated to helping my dear friend find another home.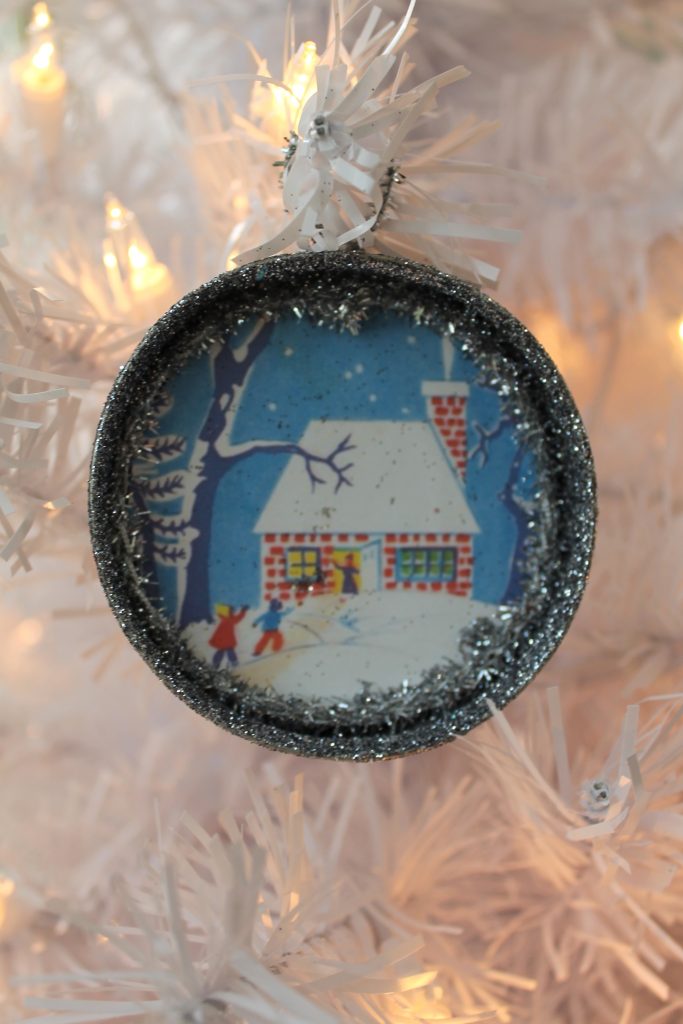 UPDATE: THE SHOP IS SOLD OUT! Thank you!
All of the ornaments are listed in my ETSY SHOP.
The ornaments are just $10 and this week I am offering Free Shipping.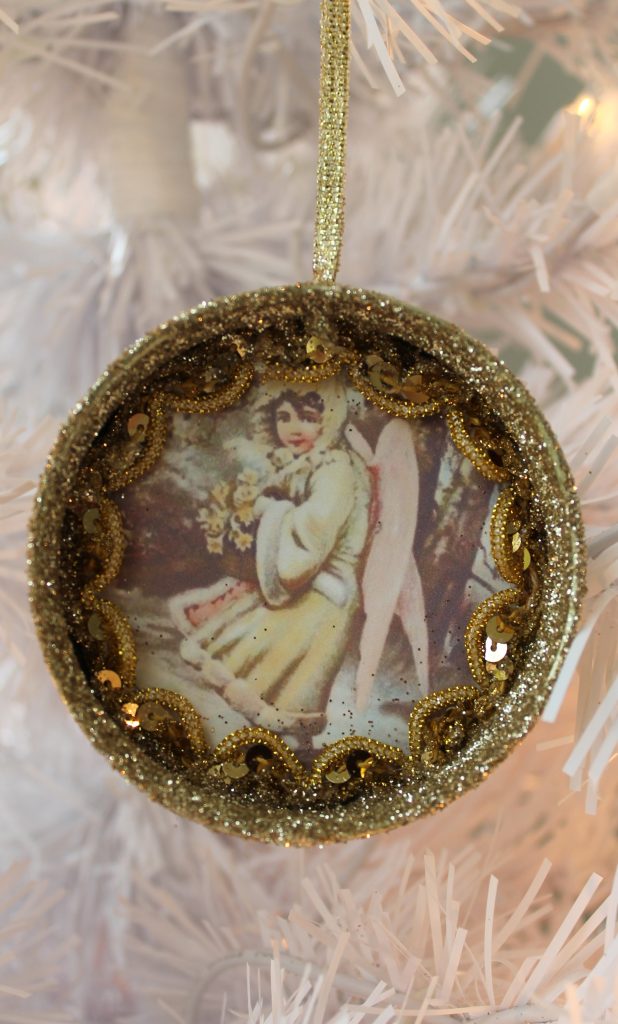 Please be sure to visit all of the wonderfully cozy on this Christmas hop which was beautifully organized by my friend Katie at Let's Add Sprinkles.

Up next is Chasing Quaintness. You won't want to miss her adorable home!
Laura