Welcome to Day Two of the Thanksgiving Table Tour hosted by the lovely Tammy of Pink Peppermint Design. Today I am sharing how to create An Everyday Thanksgiving Table. If you are coming over from Our Fifth House welcome, and thank you for visiting! Carmel always has such inspiring seasonal decor.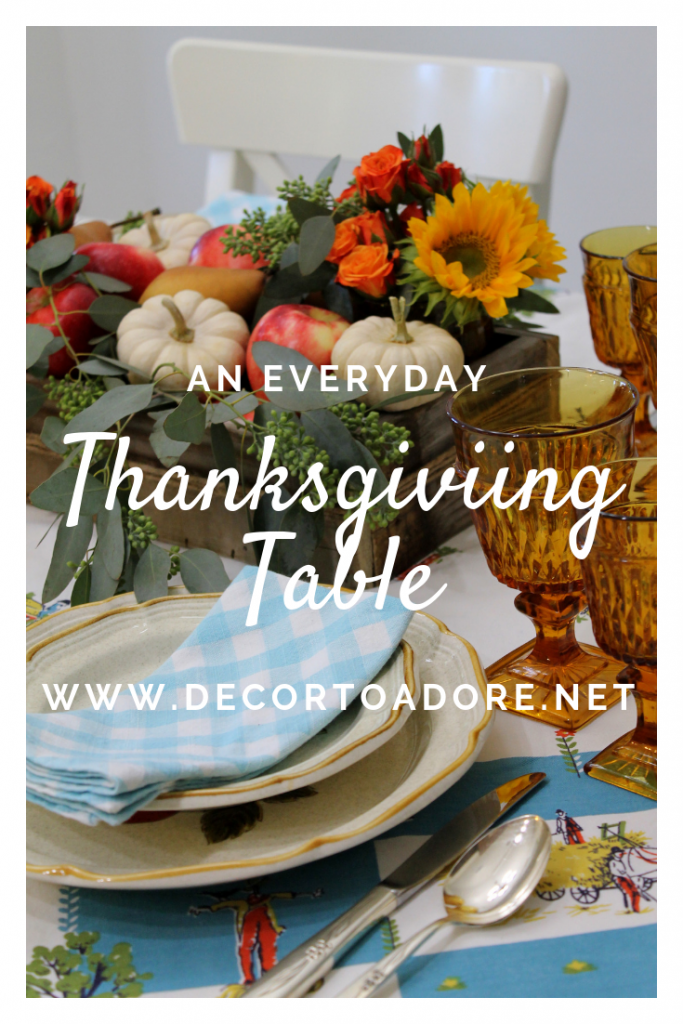 An Everyday Thanksgiving Table
It is hard to believe that Thanksgiving is a little over two weeks away. I haven't quite started setting up the table in our formal dining area. But I have added some seasonal touches in our kitchen nook.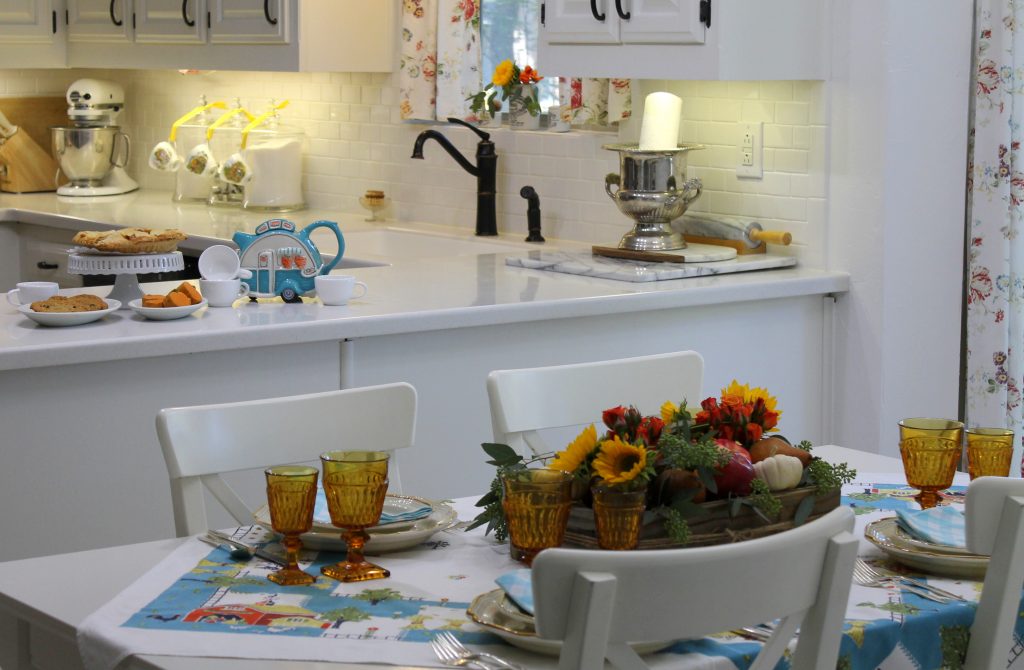 I found inspiration from a vintage tablecloth I recently scored at an estate sale.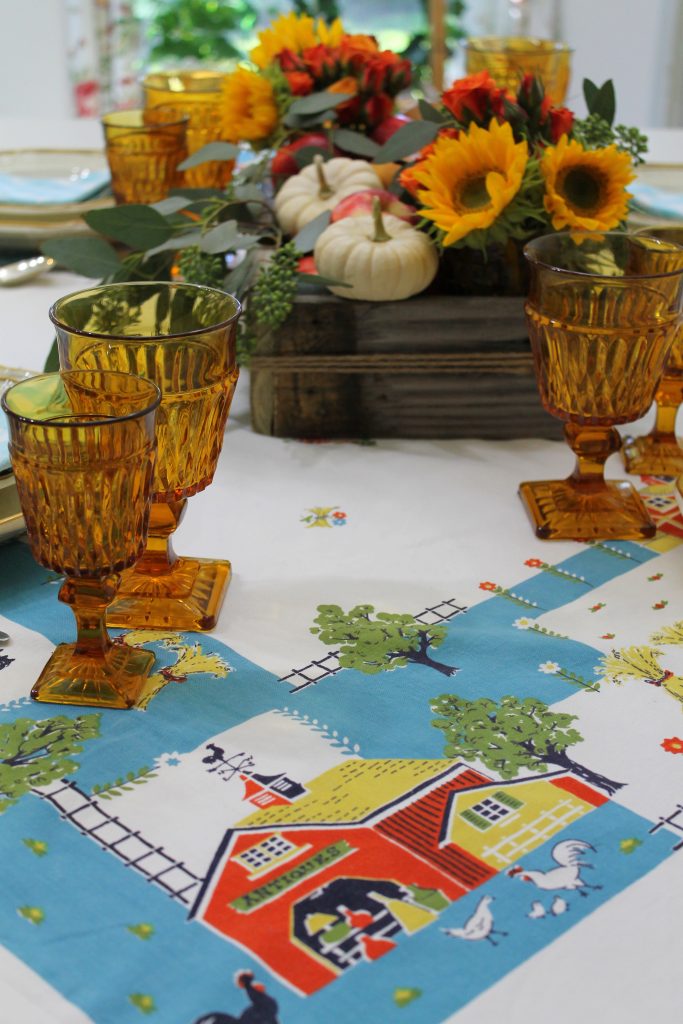 The mid-century graphics are so cute and cheerful!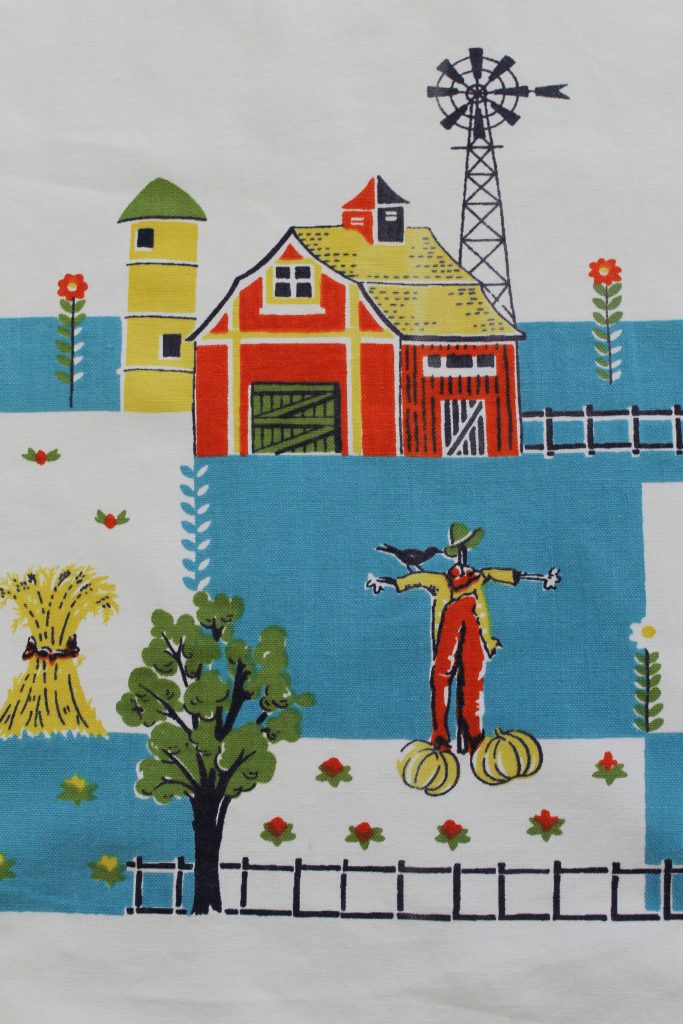 The tablecloth was intended to fit a small square card table but I just turned it on the diagonal to cover most of the tabletop.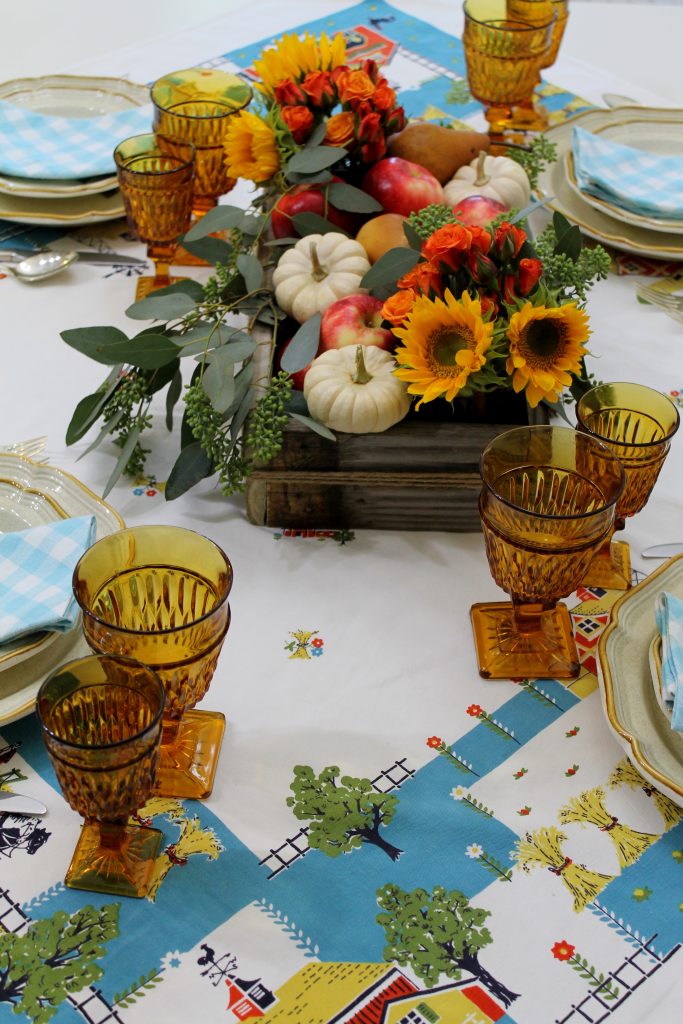 We eat the majority of our meals here.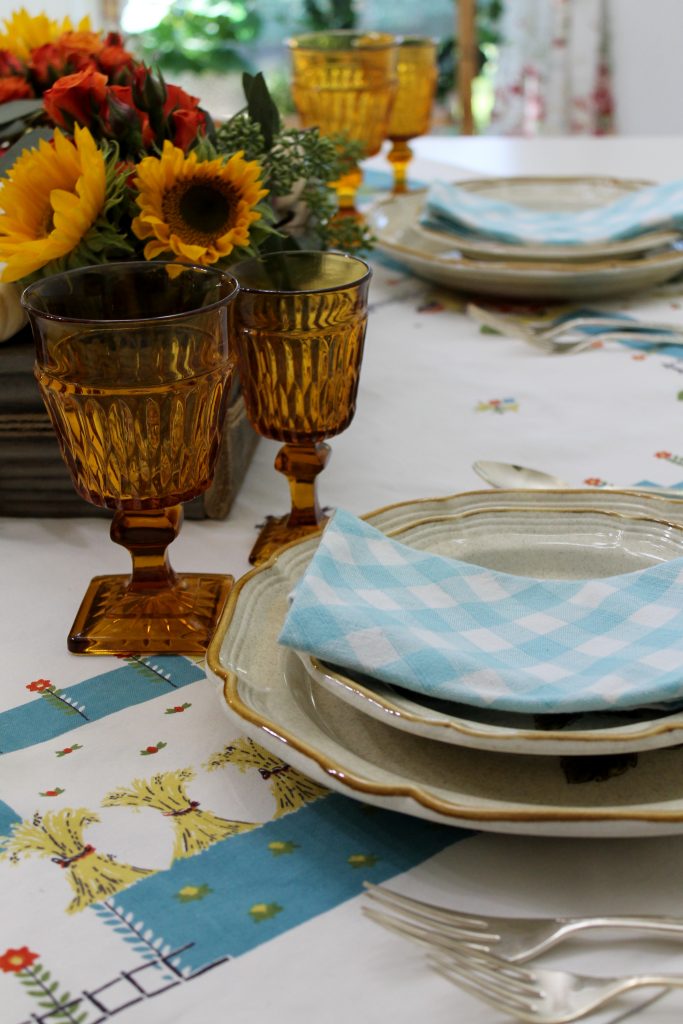 I generally change the tablecloth once a week and the napkins are switched out every few days.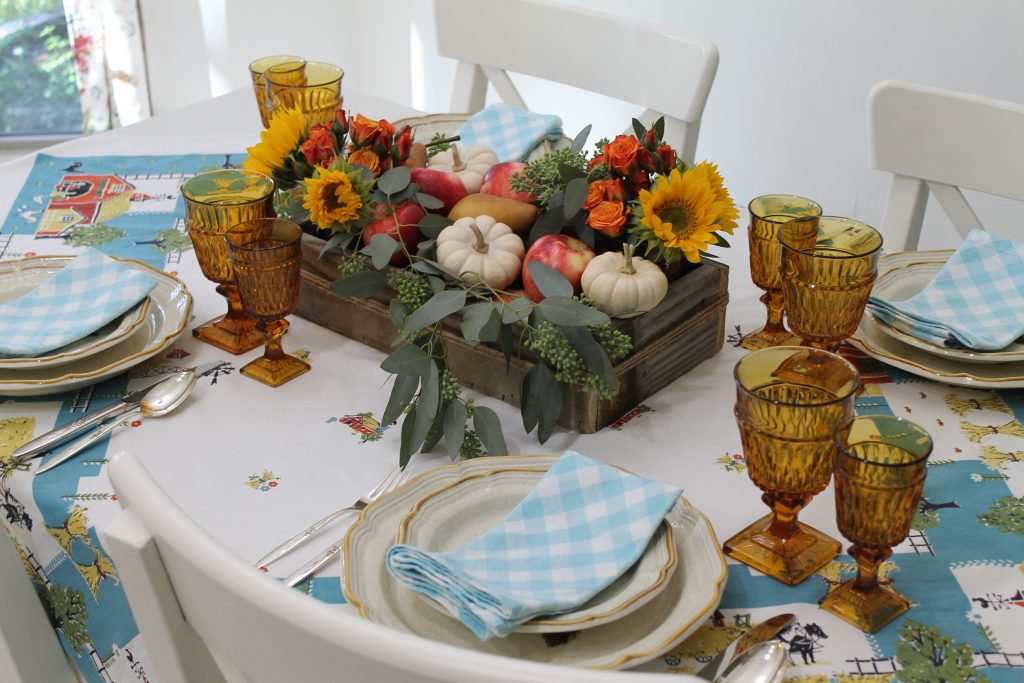 Family Affair
The table setting is truly a family affair. The amber colored goblets and stoneware belonged to my mom, Nadine.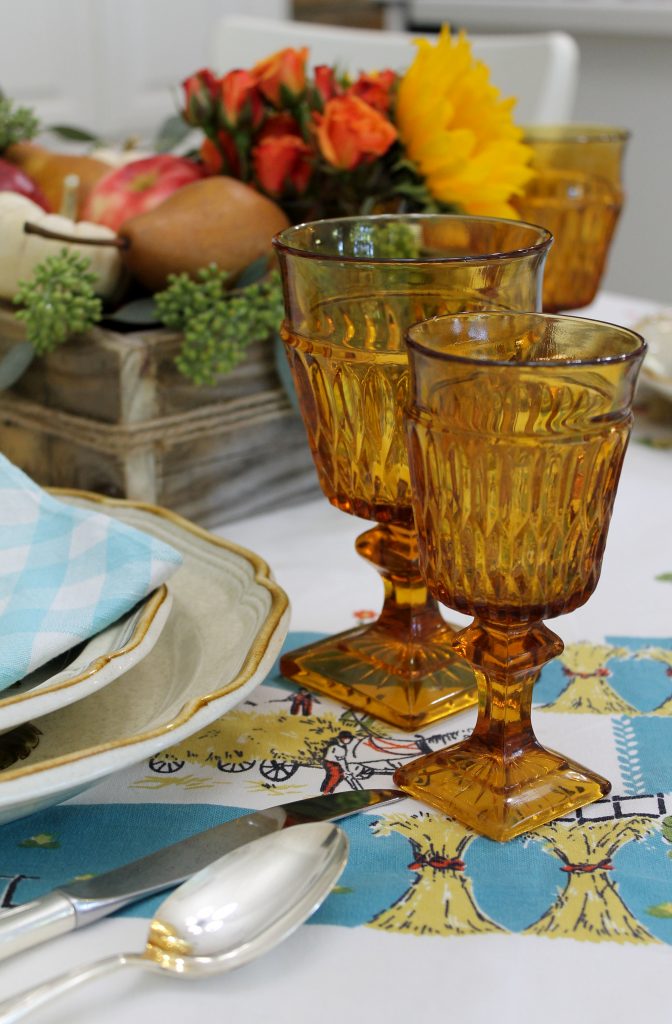 The silver plate was collected with green stamps in the 60's by my great-grandmother, Lorena.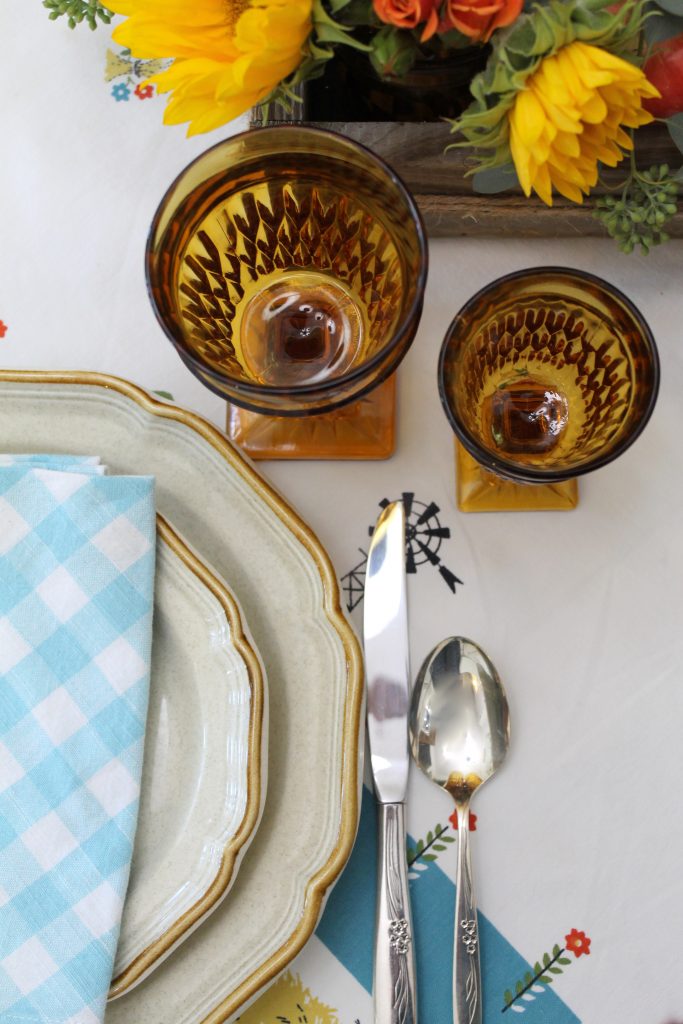 A Moveable Feast
Because the table does double duty as a craft and homework table the centerpiece needs to be able to be moved off quickly and easily.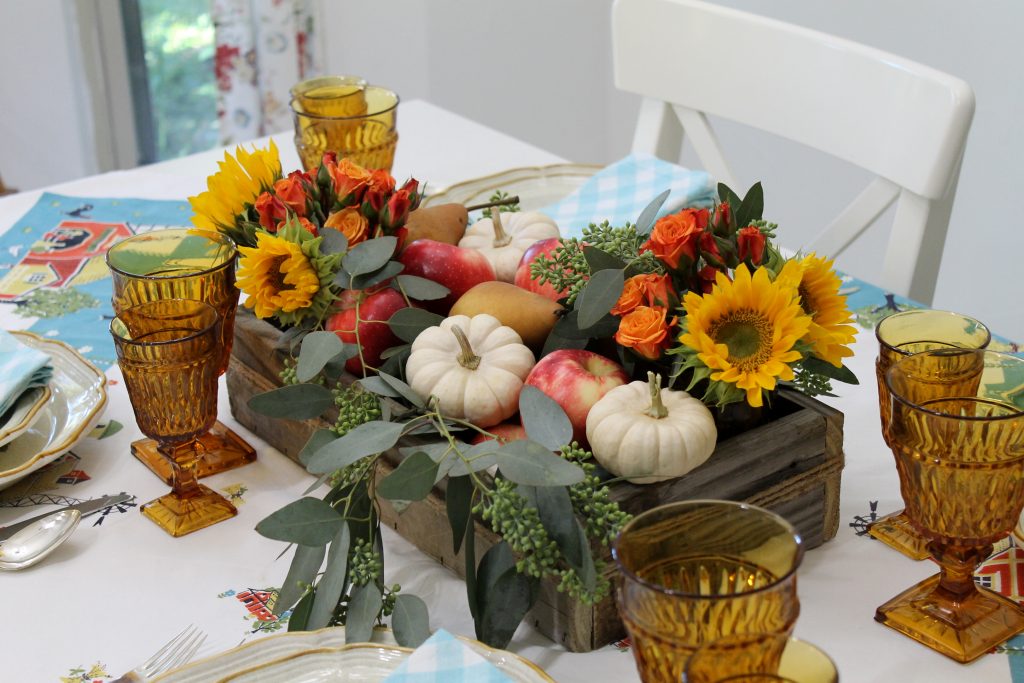 Keeping everything grouped in a wooden box, built by Mr. Decor does the trick.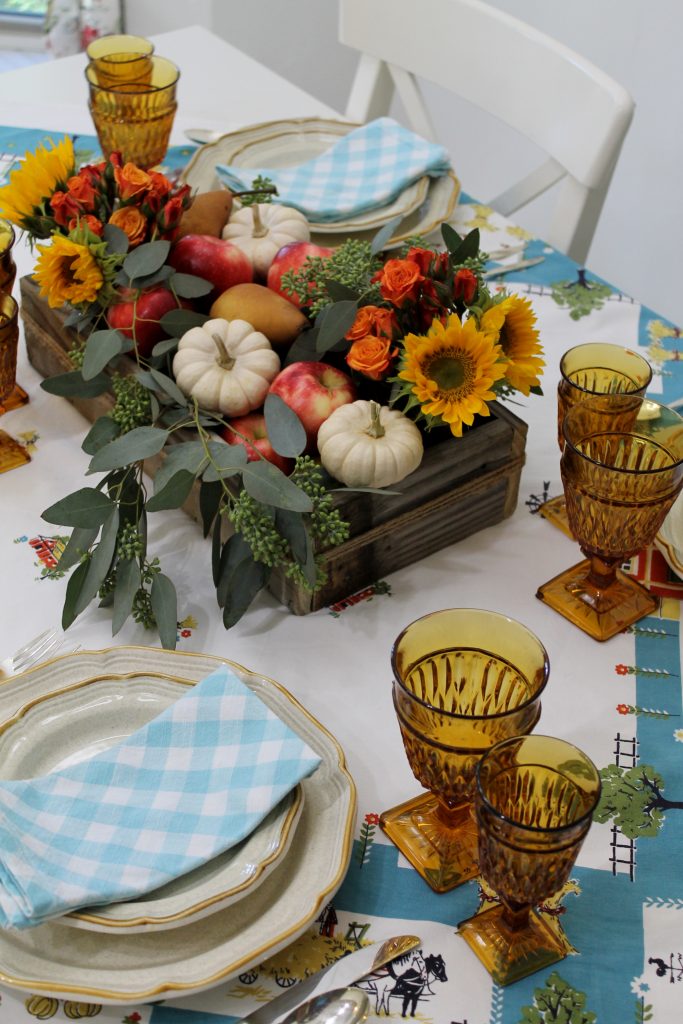 I like to tuck in seasonal delights. The flowers and greenery are arranged in small goblets of water.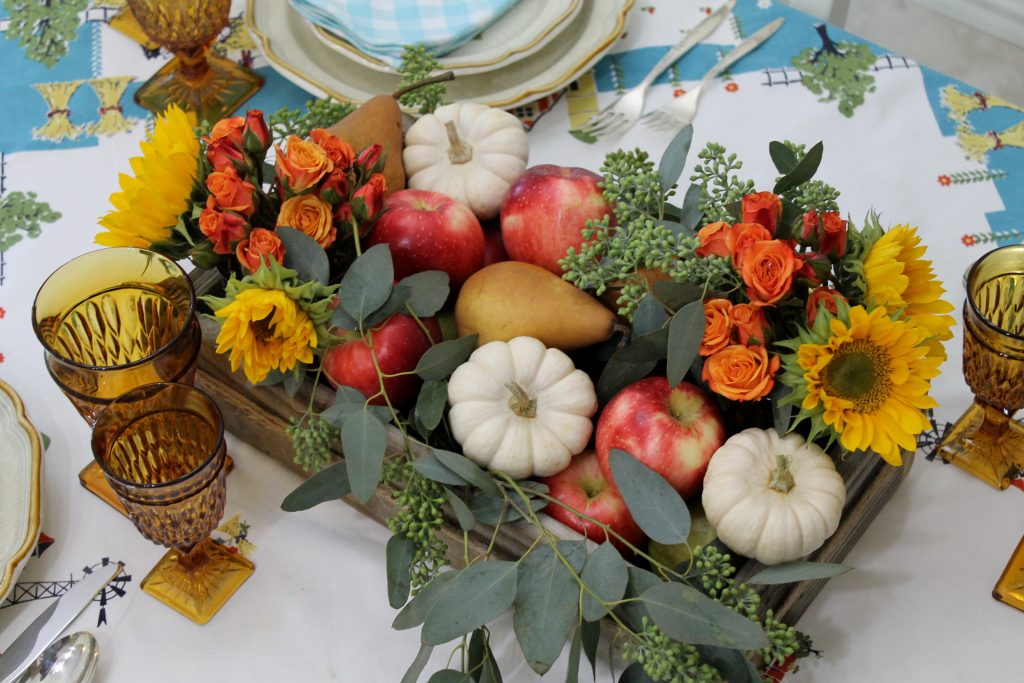 The center is filled with produce. Although the apples and pears won't last long!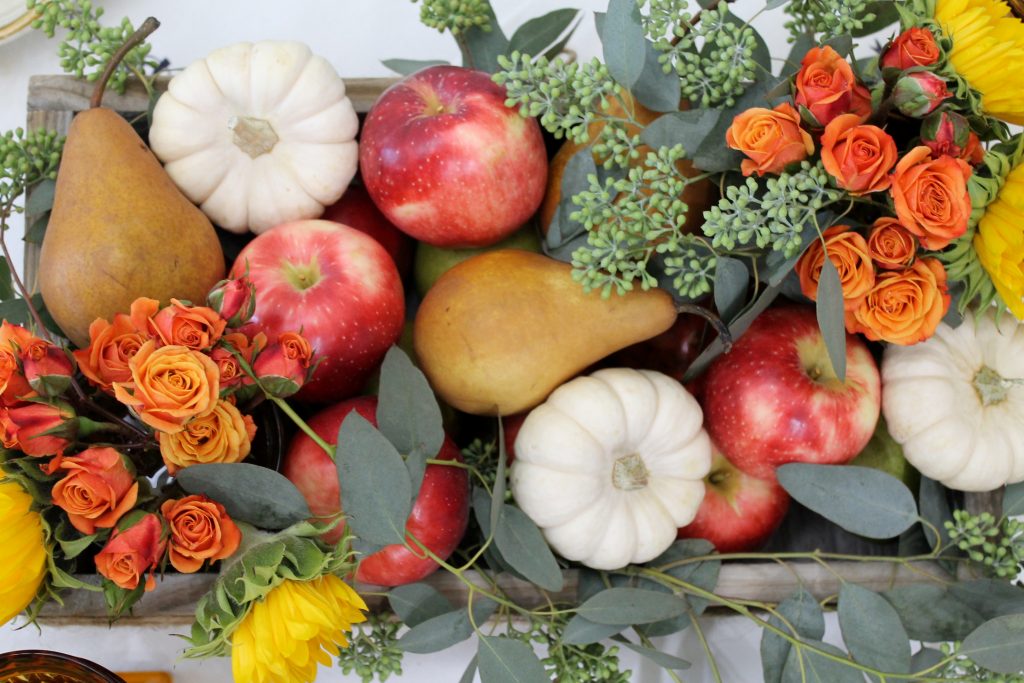 Generally, on the weekends a few of my son's friends also come to gather around the table. So I like to set out a few treats.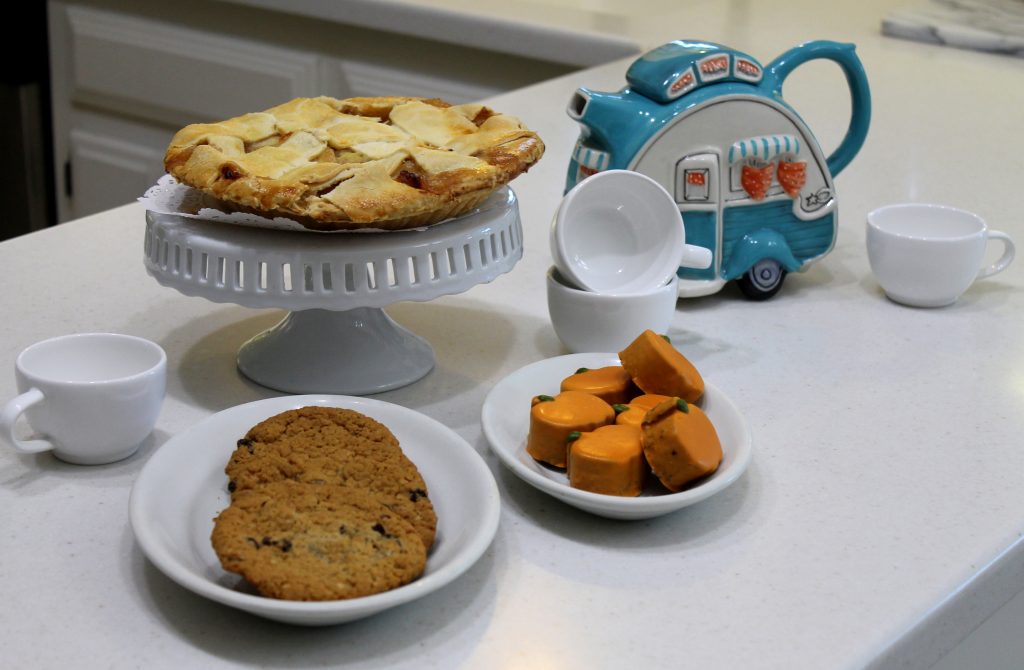 The teen guests are most appreciative and usually comment on the change in decor.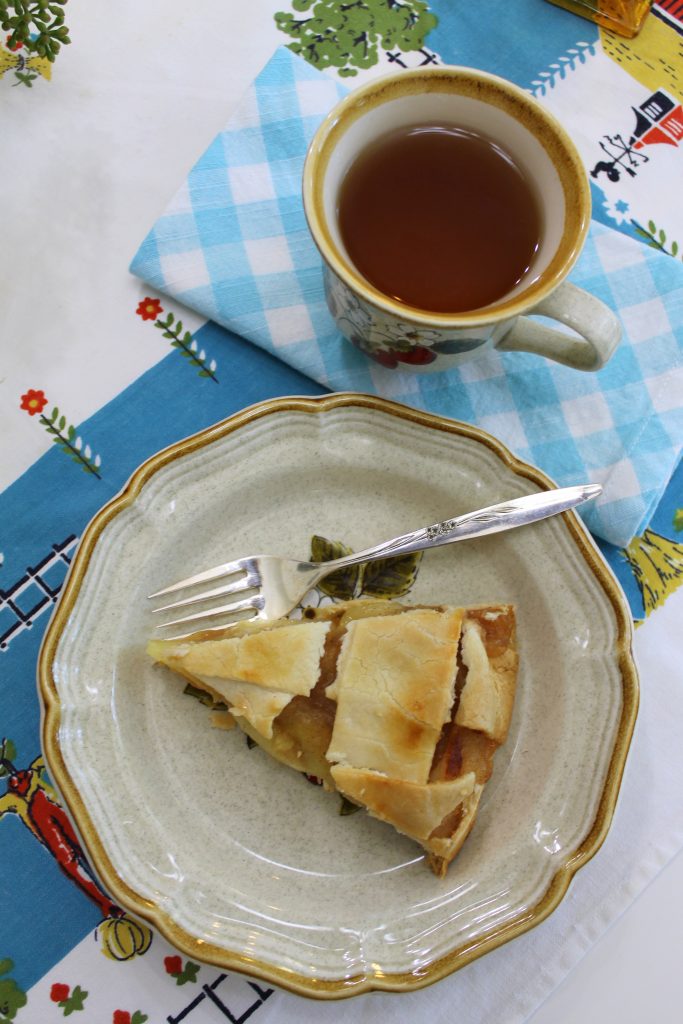 I recently won this cute teapot at a ladies tea I attended with my friend Nancy. It will soon be moving on to my daughter's house.
I hope you have been inspired to create your own everyday thanksgiving table. Up next on the tour is Meaningful Spaces. You won't want to miss Laura's fabulous ideas.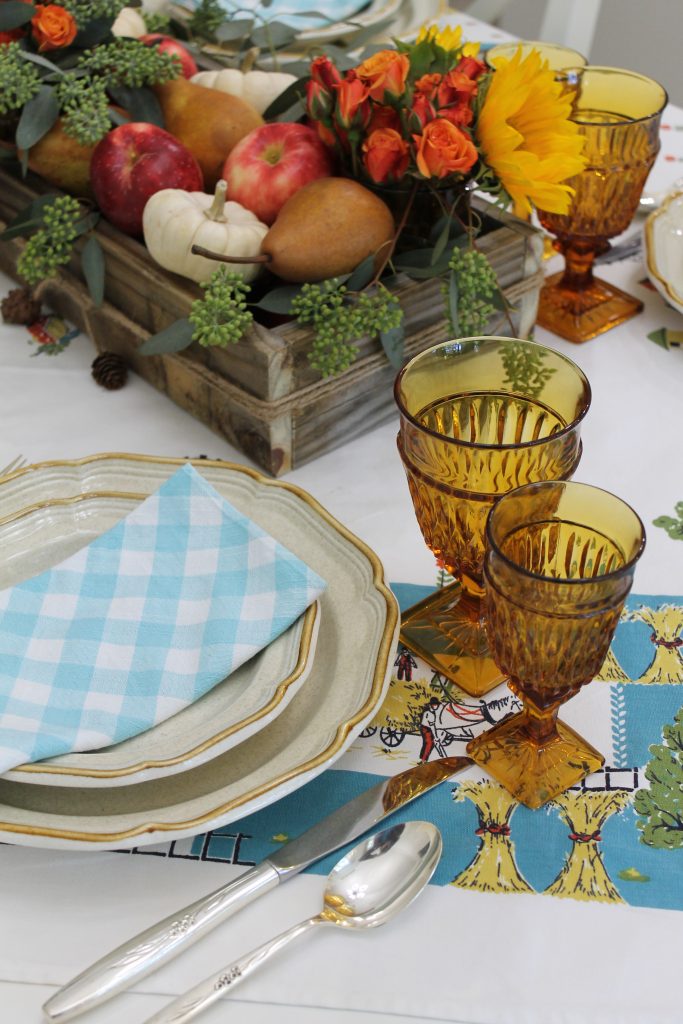 Are you hosting Thanksgiving this year?
Laura
Please enjoy visiting all of the Thanksgiving Tables Tours
Pink Peppermint Design | Monica Wants It | Dimples and Tangles
Inspiration for Moms | Two Twenty One
11 Magnolia Lane | Hymns and Verses | Our Fifth House | Decor to Adore | Meaningful Spaces
Far Above Rubies | Follow The Yellow Brick Home | Heathered Nest
A Stroll Thru Life | DIY Decor Mom
RemodelaCasa | Duke Manor Farm | The DIY Playbook | Life on Cedar Lane