Yesterday I had the pleasure of celebrating A Little House Thanksgiving at the gorgeous Farmers Branch Historical Park.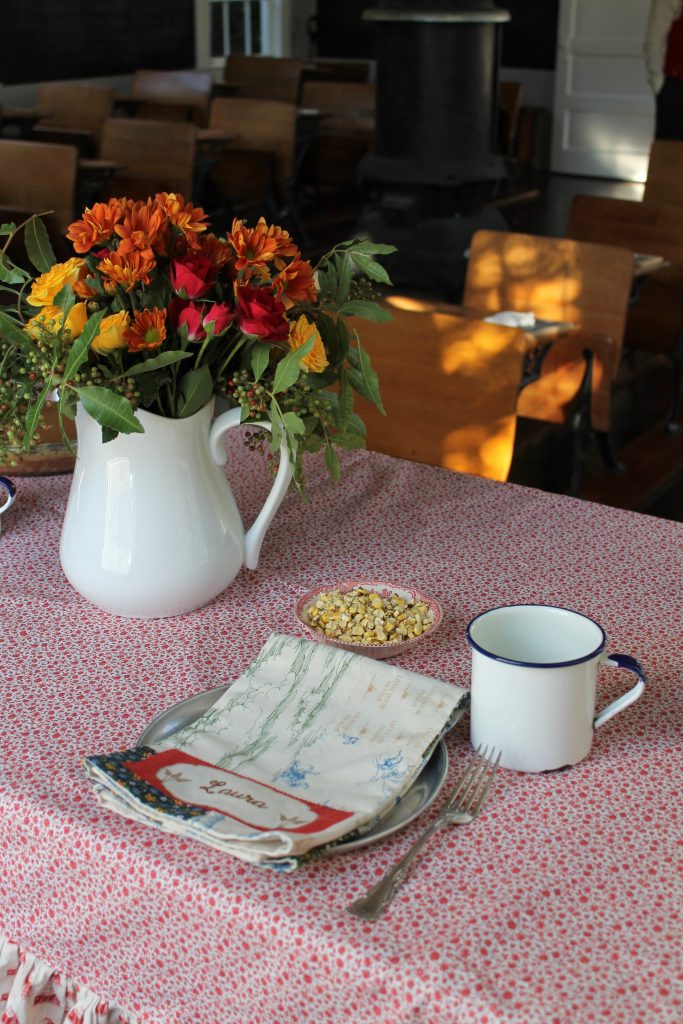 A Little House Thanksgiving
The event featured numerous activities geared towards children such as making your own pumpkin pies.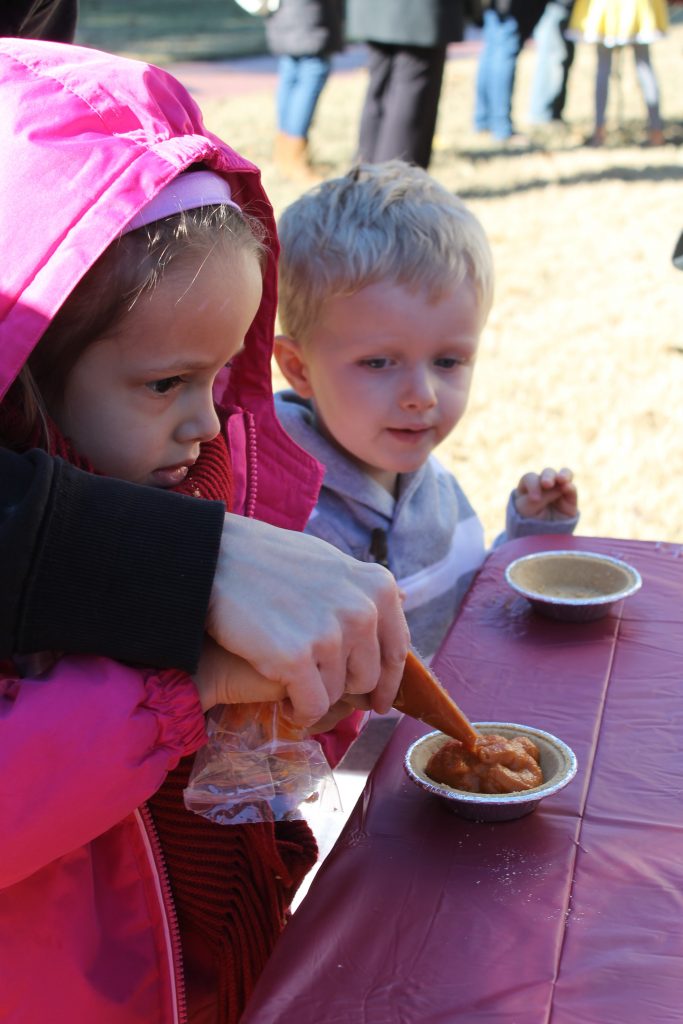 As well as crafting turkeys out of corn husks.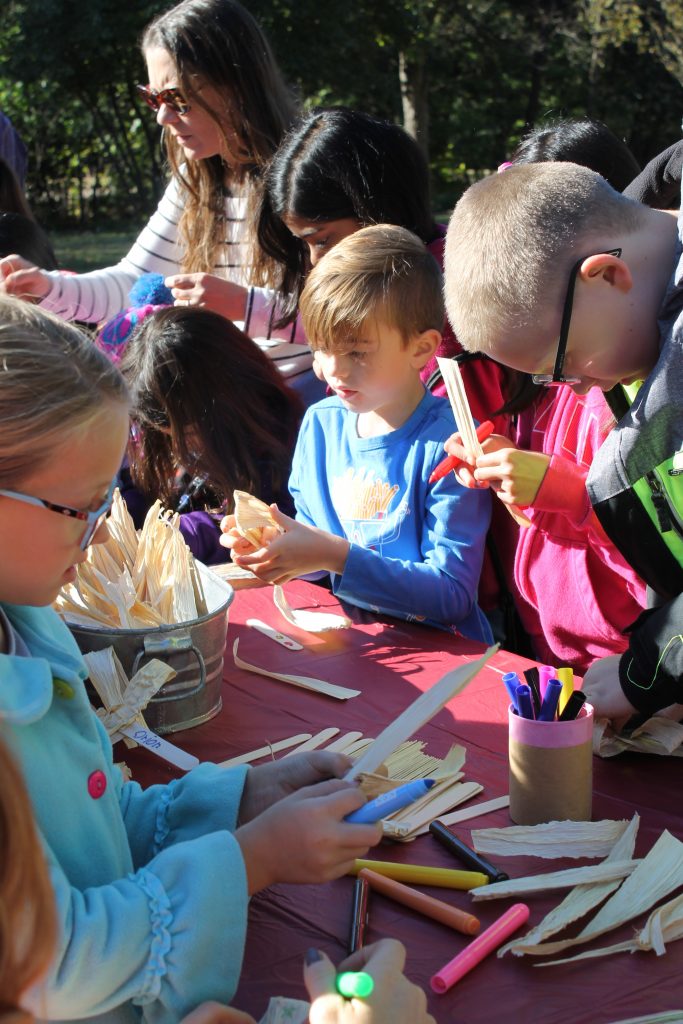 Throughout the park, volunteers shared various pioneer Thanksgiving and harvest presentations.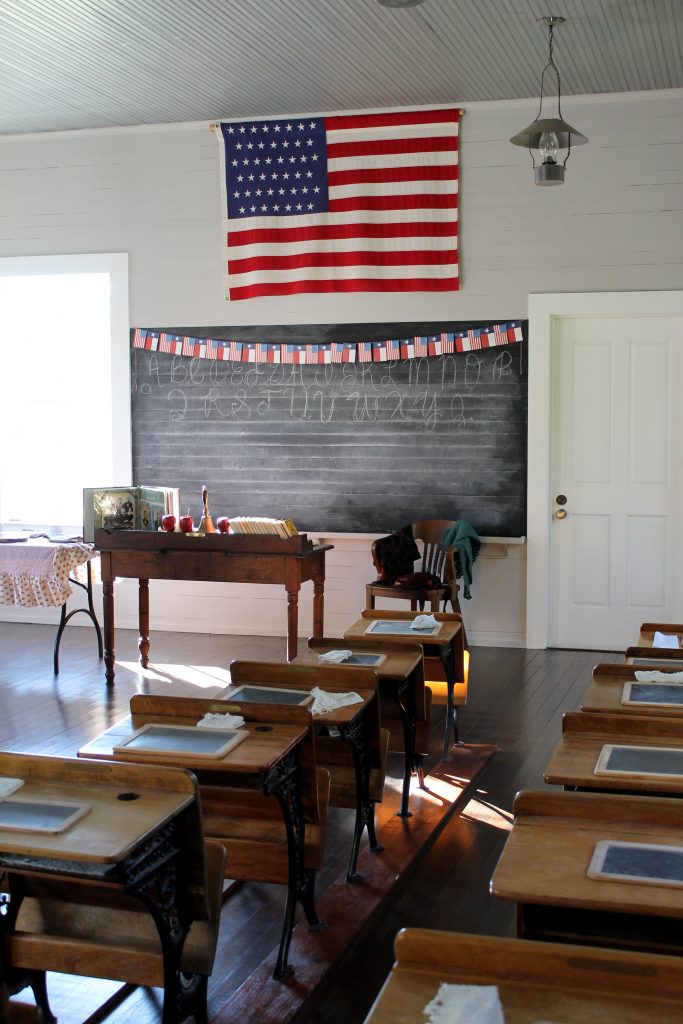 I was thrilled to be placed in the enchanting turn of the century schoolhouse.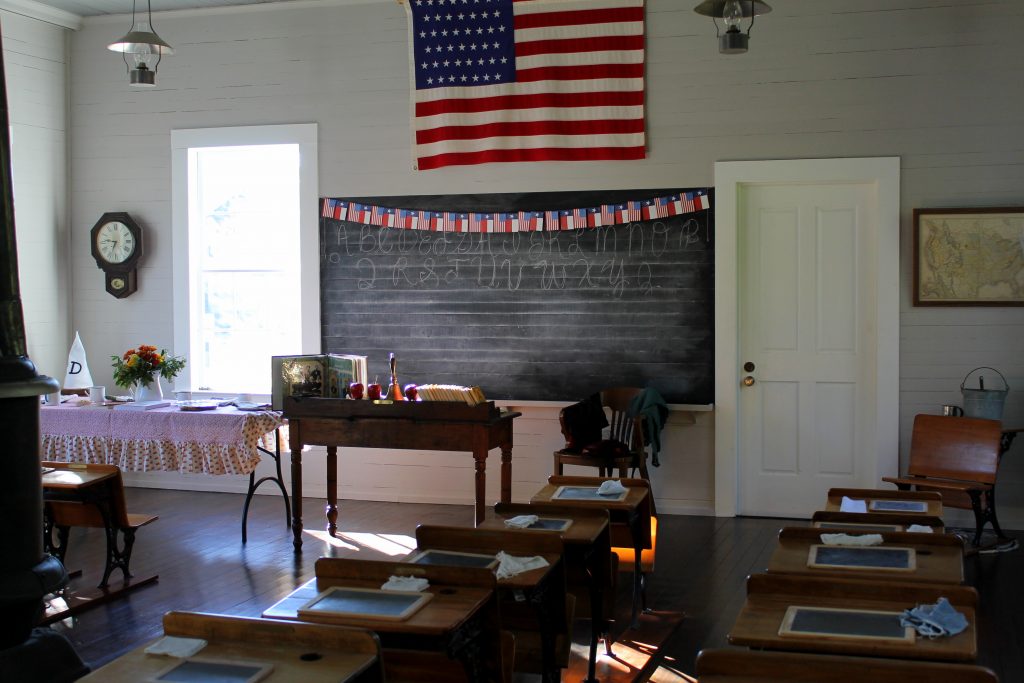 Dapper Dan
This finely dressed young gentleman accompanied me.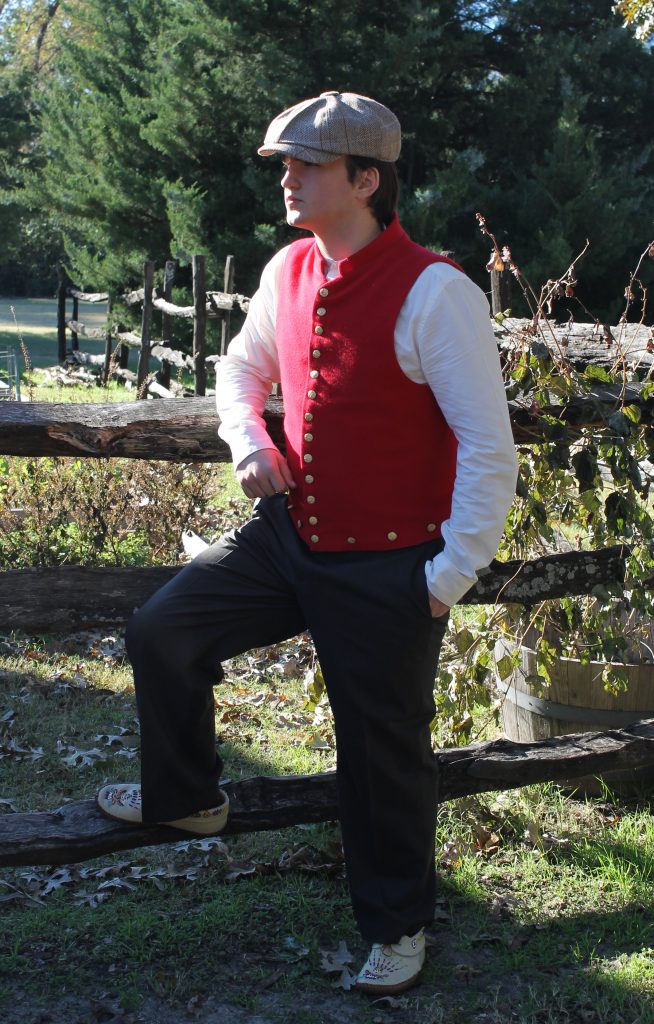 He took the lead in reading about how Laura Ingalls Wilder celebrated Thanksgiving.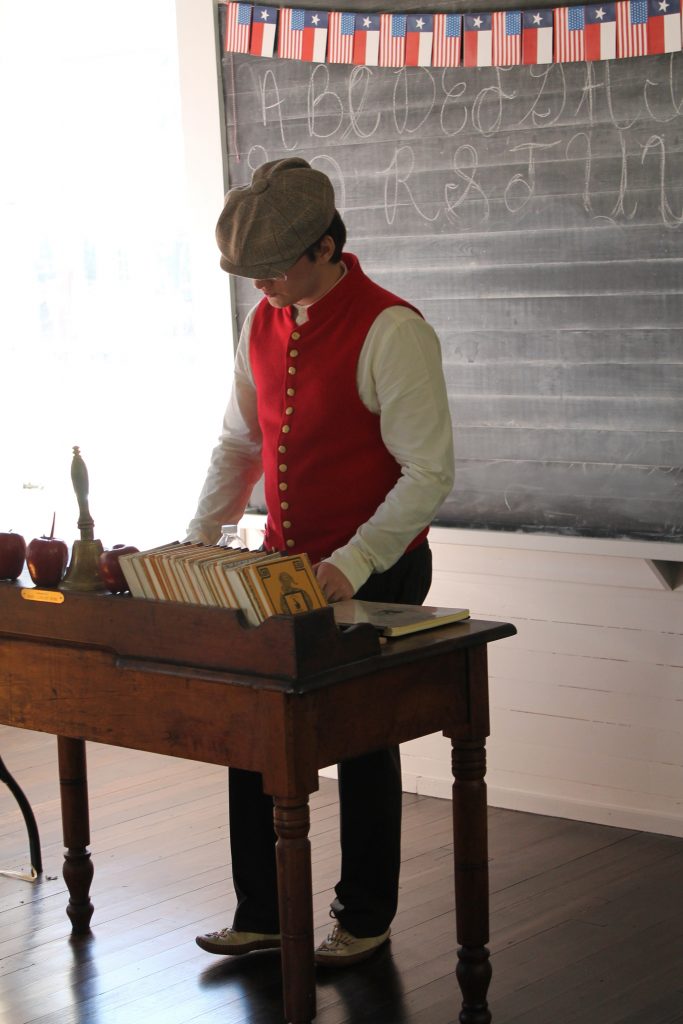 As well as answering many questions from the captivated audience.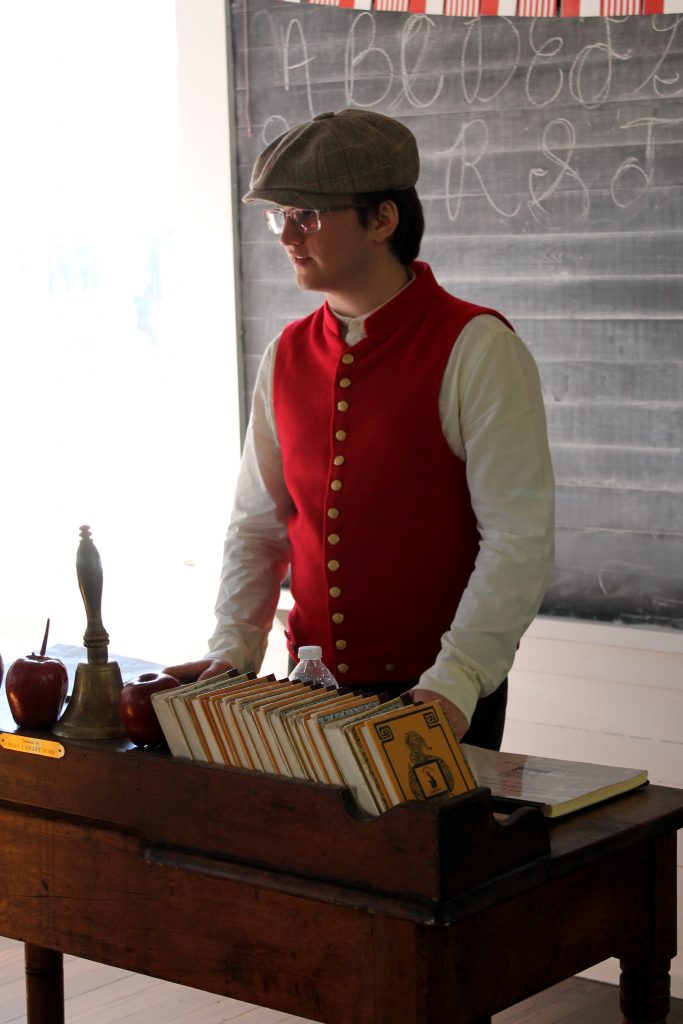 1860's Wool Ensemble
I wore a new 1860's ensemble made from vintage wool and antique trim.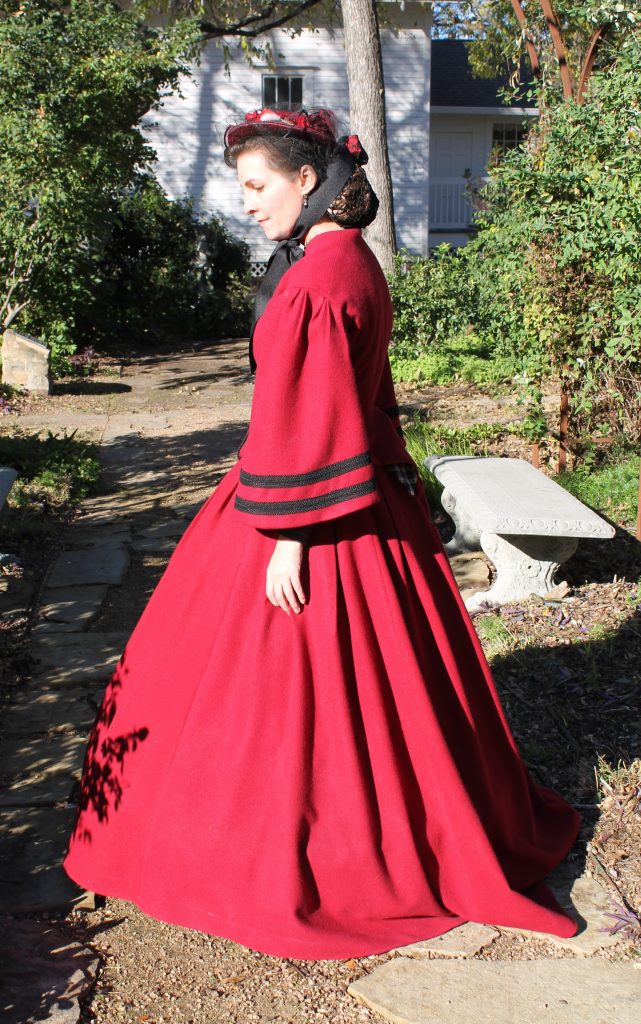 The weather was a bit brisk but I felt very comfortable.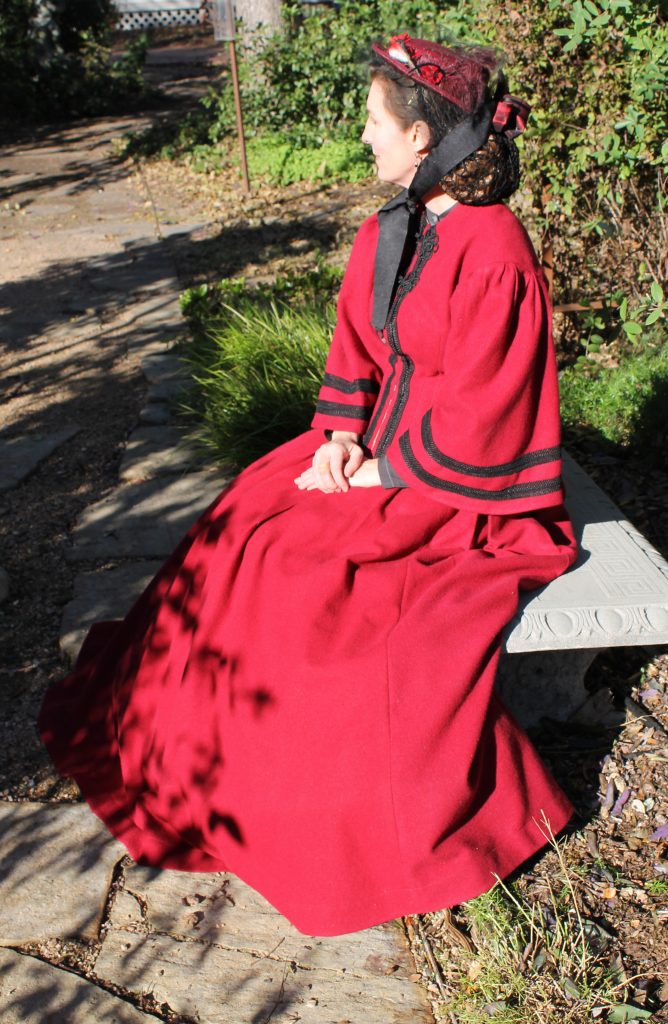 An old hat was freshened up with some antique feathers and ribbon found recently at a French flea market.

Chapter 12
"Grasshopper weather was strange weather. Even at Thanksgiving, there was no snow,"
"The door of the dugout was wide open while they ate Thanksgiving dinner."
"Thanksgiving dinner was good. Pa had shot a wild goose for it. Ma had to stew the goose because there was no fireplace and no oven in the little stove. But she made dumplings in the gravy. There were corn dodgers and mashed potatoes. There was butter, and milk, and stewed dried plums. And three grains of parched corn lay beside each tin plate."
At the first Thanksgiving dinner, the poor pilgrims had had nothing to eat but three parched grains of corn. Then the Indians came and brought them turkeys, so the Pilgrims were thankful."
Now, after they had eaten their good, big Thanksgiving dinner, Laura and Mary could eat their grains of corn and remember the Pilgrims.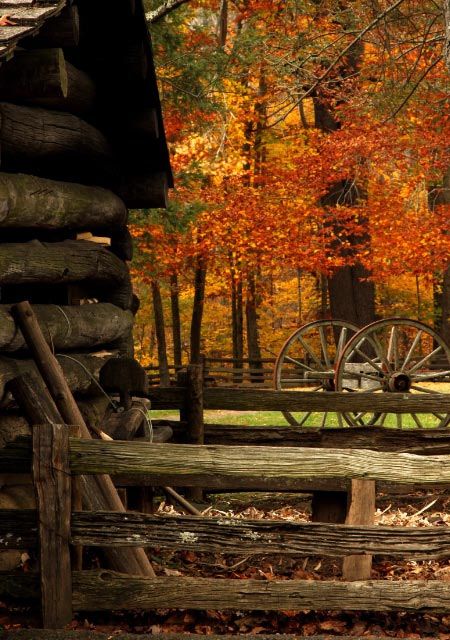 Chapter 19
As if all this were not more than enough, the Ladies' Aid planned a great celebration of Thanksgiving, to help pay for the church.
There was no school on Thanksgiving Day. There was no Thanksgiving dinner either. It was a queer, blank day full of anxious watching of the pie and the beans and of waiting for the evening.
"…Ma wrapped the great pan of beans in the brown wrapping paper and a shawl to keep the beans hot…"
"Pa carried the beans Ma bore in both hands the great pumpkin pie, baked in her large, square bread-baking tin."
In the very center of one table, a pig was standing, roasted brown, and holding in its mouth a beautiful red apple.
In all their lives, Laura and Carrie had never seen so much food.
Those tables were loaded. There were heaped dishes of mashed potatoes and of mashed turnips, and of mashed yellow squash, all dribbling melted butter down their sides from little hollows in their peaks … large bowls of dried corn soaked soft again and cooked with cream… plates piled high with golden squares of cornbread and slices of white bread and of brown, nutty-tasting graham bread.
There were cucumber pickles and beet pickles and green tomato pickles, and glass bowls on tall glass stems were full of red tomato preserves and wild-chokecherry jelly. On each table was a long, wide, deep pan of chicken pie, with steam rising through the slits in its flaky crust.
Most marvelous of all was the pig. It stood so life-like, propped up by short sticks, above a great pan filled with baked apples. It smelled so good. Better than any smell of any other food was that rich, oily, brown smell of roasted pork, that Laura had not smelled for so long.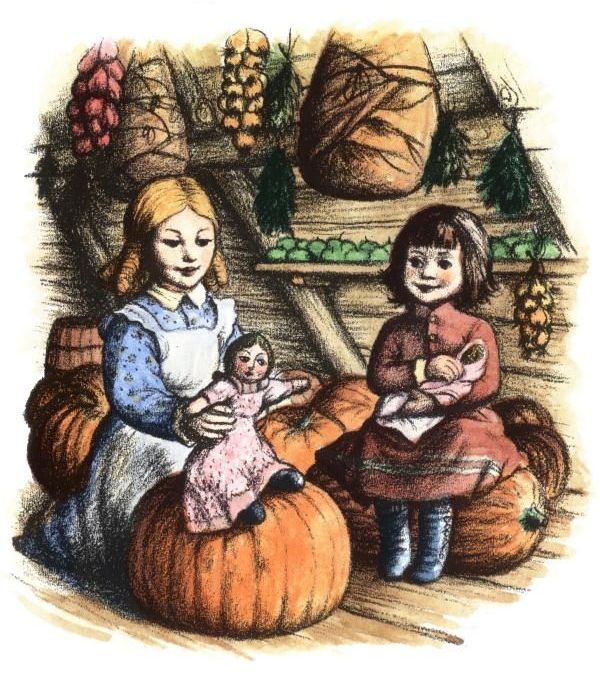 Artwork by Garth Williams, copyright Little House in the Big Woods.
Ma's Pumpkin Pie
This recipe can be found in The Little House Cookbook.
 9-inch piecrust Ingredients
1 1/4 cups all-purpose flour
1/2 tsp salt
1/3 cup of lard
½ tsp cold butter
You may add up to 3tsp of cold water if the dough is dry.
Filling Ingredients
2 cups of stewed pumpkin (or pumpkin puree)
2 eggs
2/3 cup brown sugar
1 1/4 cups whole milk or half and half
1/4 tsp salt
1 teaspoon of maple syrup
1 tsp of cinnamon, cloves, nutmeg or ginger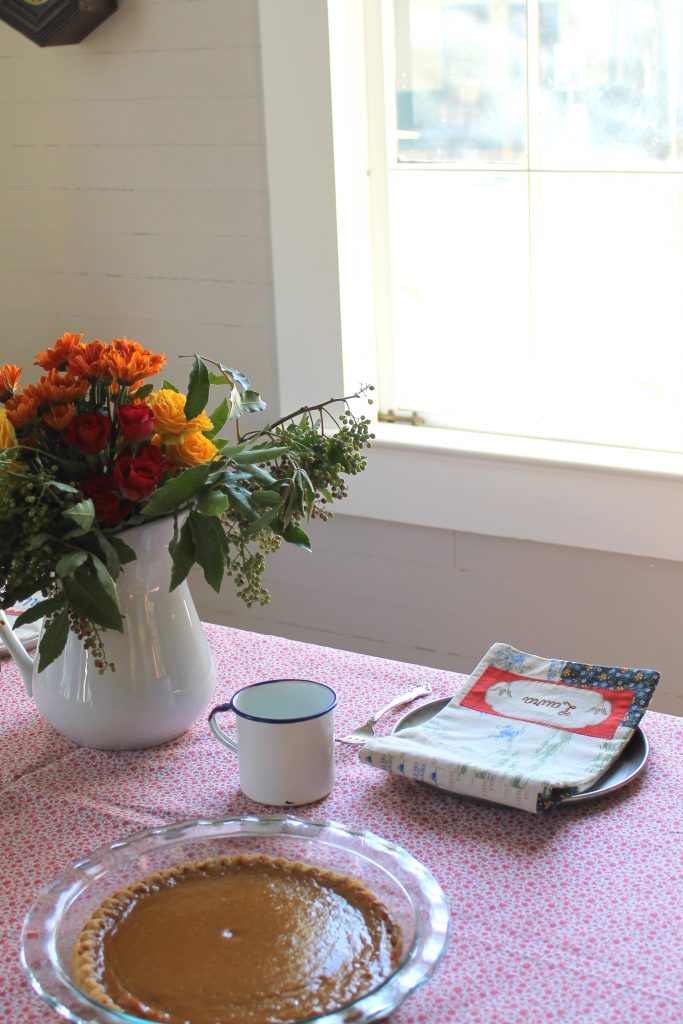 Directions
Step 1: Preheat oven to 425 F.
Step 2: To make the pie shell crust mix the flour and salt together in a large bowl. Slice the lard and butter into small pieces and add to the flour. Blend ingredients together until uniformly coarse. Add water if necessary. Roll dough into a ball and chill.
Step 3: Flour surface and roll dough out into an 11" circle with a rolling pin. Place dough into a buttered pie pan. You may make a fluted border with the excess dough on the edge. Chill again while filing is prepared.
Step 4: Combine filling ingredients in a large bowl. Stir well.
Step 5: Pour filling into prepared pie shell crust.
Step 6: Place pie in the center of the oven and bake for 10 minutes. Reduce the heat to 350 F and continue to bake approximately 40-50 minutes until crust is brown and pumpkin custard is firm (a knife inserted should come out clean and dry). Cool pie completely before serving.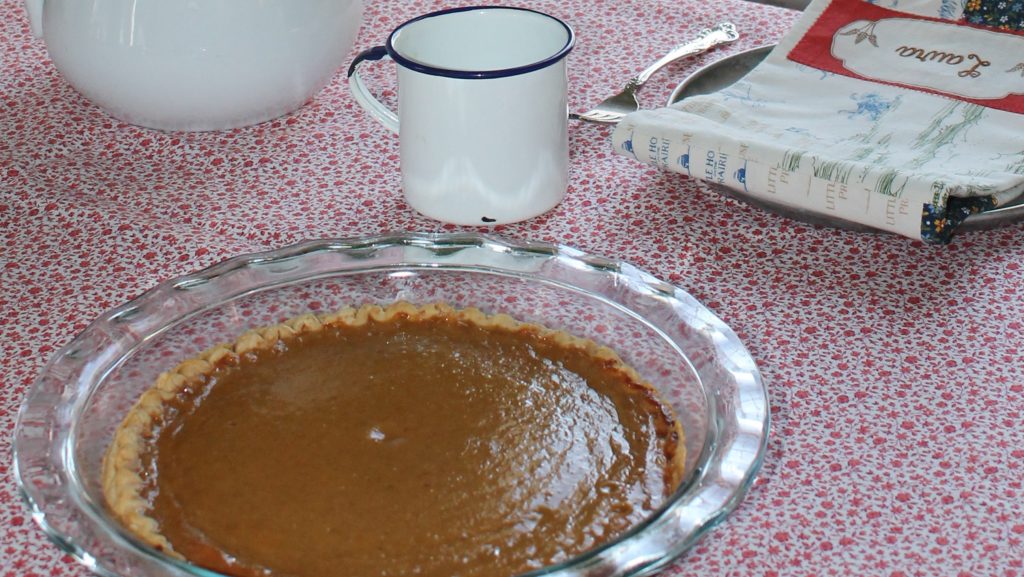 From our Little House to yours, Happy Thanksgiving!
Laura