In the Occitanie (Occitane) region of southern France lies the small village of Calvisson. In the petite town center sits an unassuming building, The Quilt House La Maison du Boutis.
The Quilt House La Maison du Boutis
True treasure awaits behind the soft blue colored doors.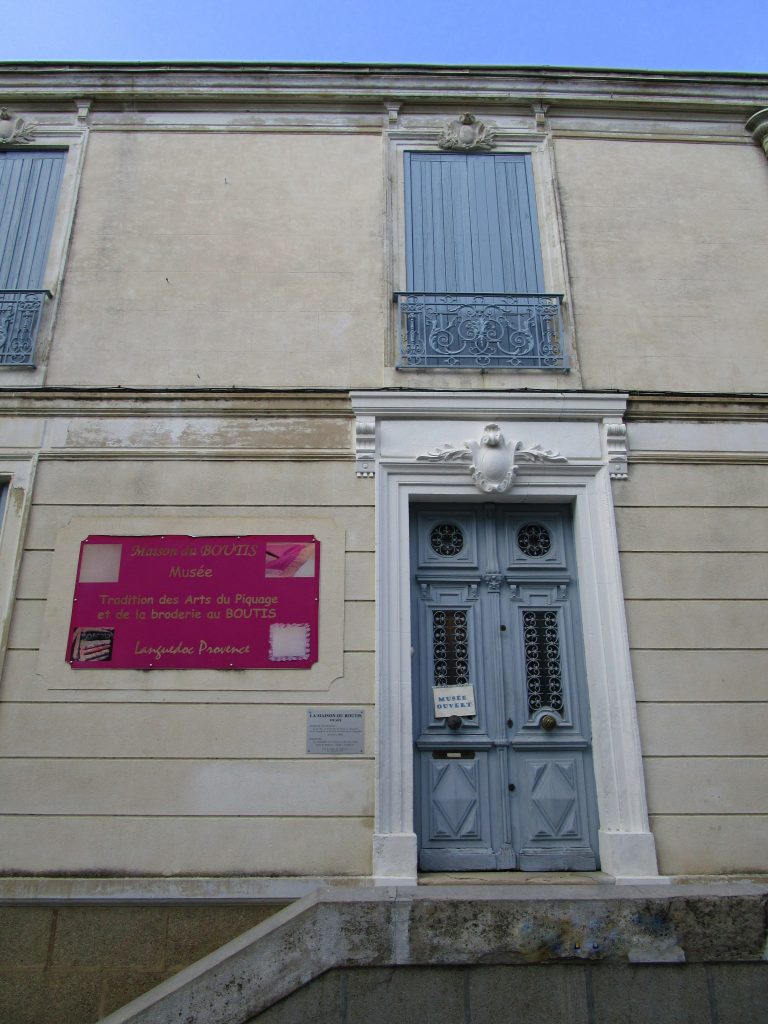 Boutis (stuffing) is a type of Provençal quilting that has been made in the South of France since the 17th century. Two layers of fabric are layered together, a design is marked out, stitched and then stuffed.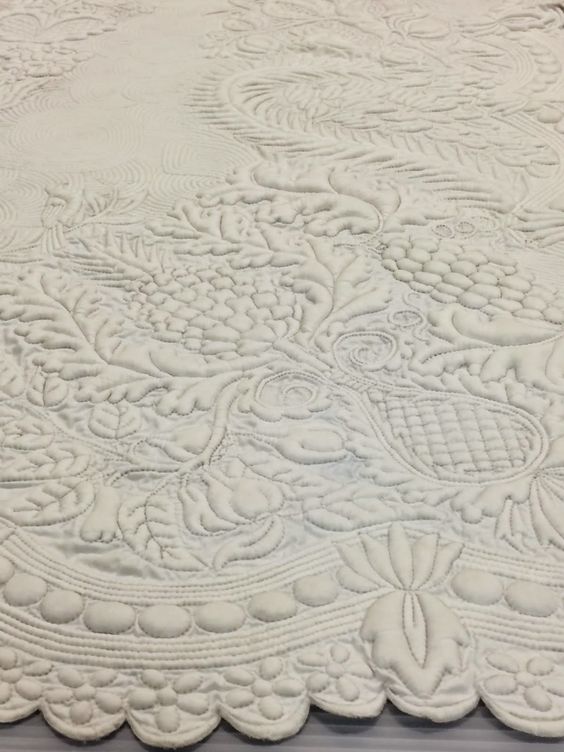 This technique creates a stunning raised effect.  It is similar to trapunto which has been practiced in Sicily since the 13th century.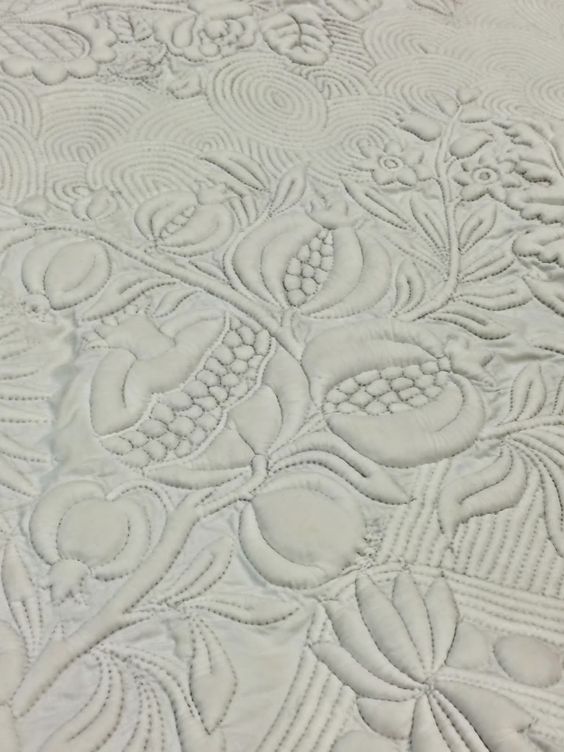 Design and Symbols
Boutis quilts often feature various images and symbols in their designs. They include religious symbols, animals, berries, flowers, fruits, leaves, and vines.
In addition, motifs may be added that represent the needleworker's own life or that of the person the piece is intended for.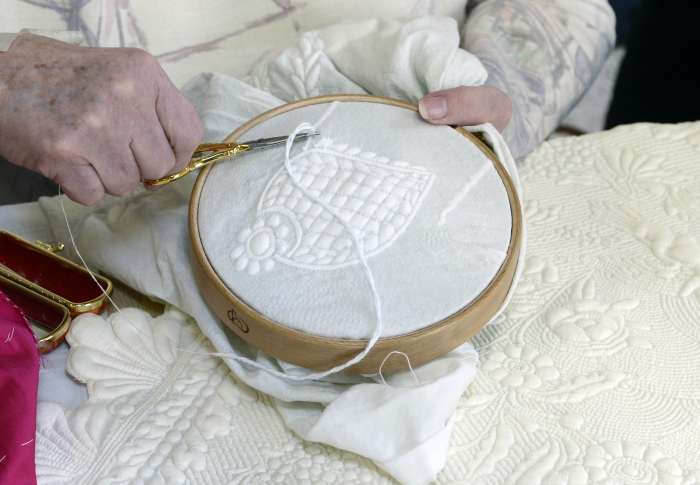 In examining antique boutis quilts and clothing experts can often determine what region and town the person who made or wore the design was from. Intricate stitches could reveal what the family's occupation was, their wealth, and a host of other historically based details. I found this fascinating!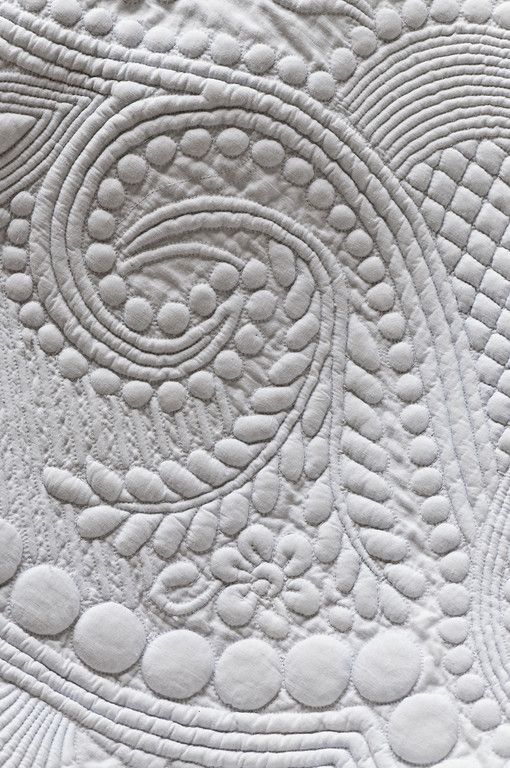 White (blanche) boutis is generally reserved for bridal or baby quilts and clothing. But boutis can also be found on vividly colored Provençal fabric.
Provençal Costumes
Provençal costumes featuring boutis are still worn today by the French on holidays and at festivals. Oh, these beautiful colors and costumes captured my heart!
If you follow my Pinterest board, Fashion From Days Gone By,  you might have noticed I have been doing quite a bit of research.
It is, of course, that time of year again for the Decor To Adore annual costume creation.
To say I was inspired by this wonderful museum would be an understatement.
The three hours my cousin Linda and I spent with Mesdames Francine and Odille were absolutely enchanting! The entire tour was conducted in French but they were so patient with our numerous questions. I thank them from the bottom of my grateful heart.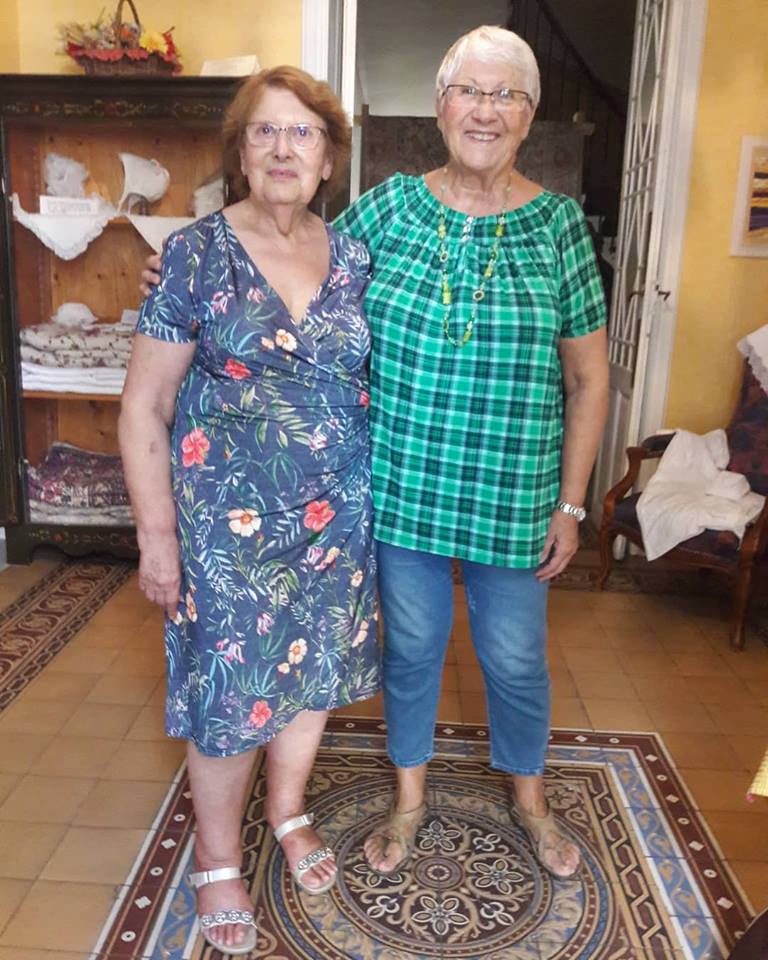 Please note there is no photography allowed inside the museum due to the age of the collection. I respected this and pulled images from the museum website and other regional sources. The image below is a quilt that the truly talented Madame Francine was working on and graciously allowed us to photograph.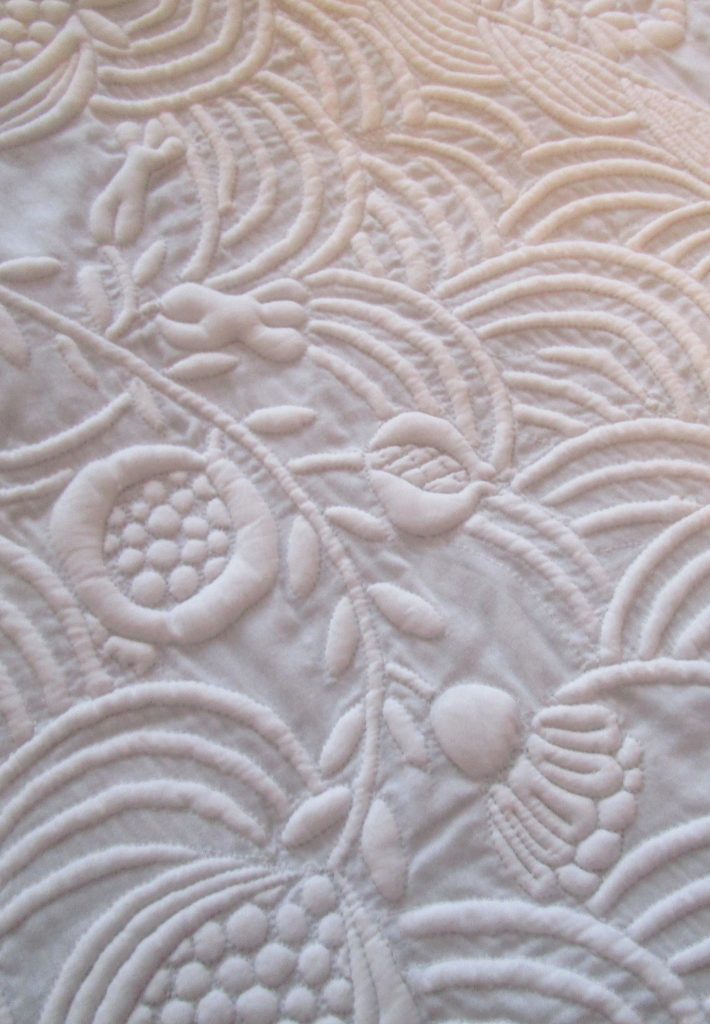 Maison du Boutis Musée de Calvisson (House of Boutis Museum of Calvisson)
BP 18-9 Place General de Gaulle 30420 Calvisson
Calvisson is located just 11 miles west of Nîmes.
The entrance fee is an absolute bargain at €3 ( 3 euros is roughly $3.47)
Please tell them Laura Ingalls sent you!
Laura