Would you believe that in early September I still had no idea what I would create for The 2018 Annual Costume Extravaganza?
The 2018 Annual Costume Extravaganza
Since the inception of the Decor To Adore costume challenge in 2o13, I have always started my costumes several months in advance. The reason I did this was due to the "challenge" portion of the costume creation. For those who may be new readers the challenge was that of a budget. It took time to gather the vintage tablecloths, fabric and trims required to make such costumes as:
The 18th-Century Gown Made for Under $30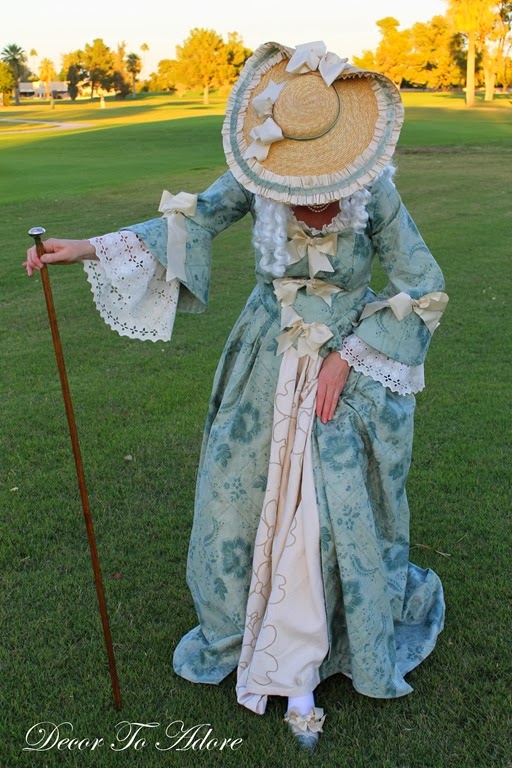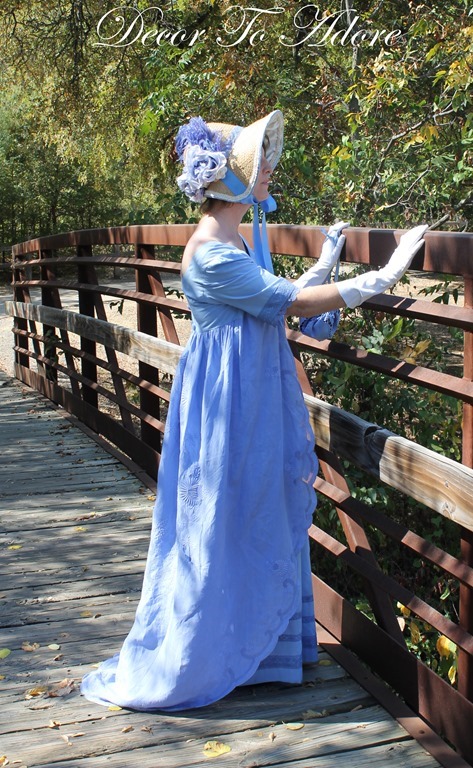 A Bit Burned Out
If you are a regular reader of DTA then you are aware that this past year I made numerous historical costumes beyond just the challenge in October. They can all be viewed under the "Fashion" tab located at the top of the website. To say that I was burnt out would be a bit of an understatement.
But everything changed when I went to France.
It was specifically when my cousin and I visited the Boutis Museum in the South of France.
To be able to examine 17th and 18th historical garments so closely literally brought tears to my eyes.
Research
Upon my return home I spent hours researching the various layers worn in traditional French heritage costuming.
I learned that there are numerous historic costumes worn. Each district in France has their own unique style.
So what is worn in Nice is not the same as the Champagne region.
The dress in Poitou is very different…
…Than the unique costume of Lyon.
If you would like to see all of the various historic clothing I recommend this article and this site.
You can also find numerous books on the subject.
I also discovered that what is worn by the matron…
…may slightly differ from that of the maid.
The Muse
Then there are different levels of wealth and occasion to consider. The ensemble below would be acceptable for every day by the working class. It would comprise of clothing made from materials such as sturdy cotton, linen, and wool.
While the nobility or a special occasion may have the individual wear a Caraco (jacket) of a longer length or higher grade of fabric, such as silk or delicate cotton, as well as lace.
The La Maison du Boutis museum in Calvisson also sells traditional fabric. It was there that I found my muse for this year's costume. It will be created in the style of dress worn by those in the Provence region in the 18th century.
Vive la France!
Laura