So many of you commented that you love miniatures and just couldn't wait to see today's Hansel and Gretel 3D Pumpkin Diorama.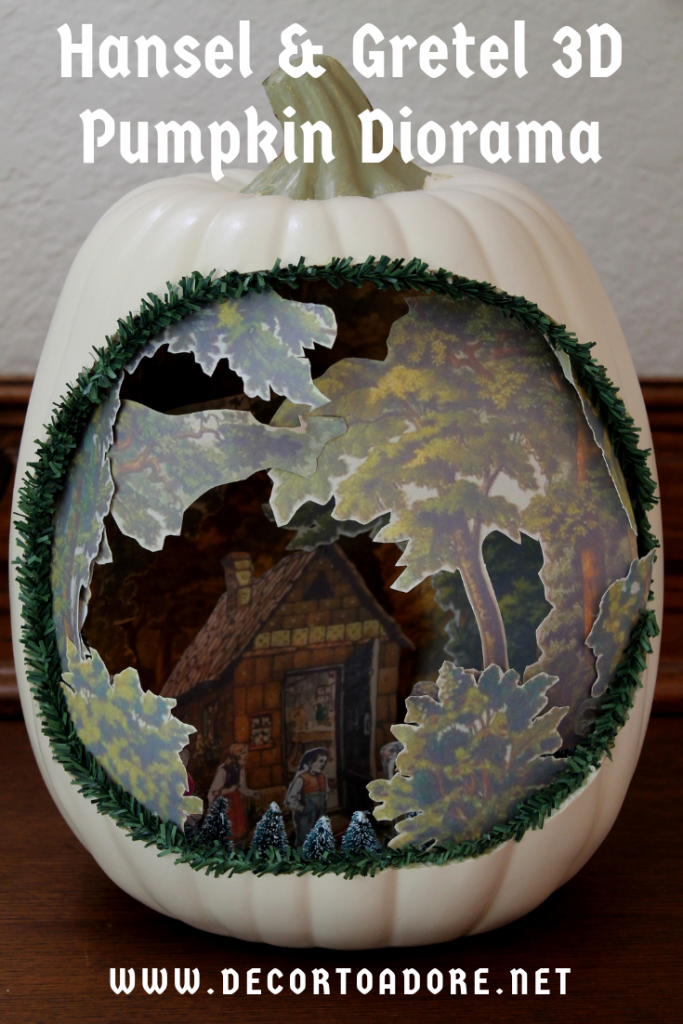 Hansel and Gretel 3D Pumpkin Diorama
It's been two years since I have created a diorama as they are a bit of a labor of love.
The last one, Cinderella's Enchanting Pumpkin, continues to be pinned and repinned.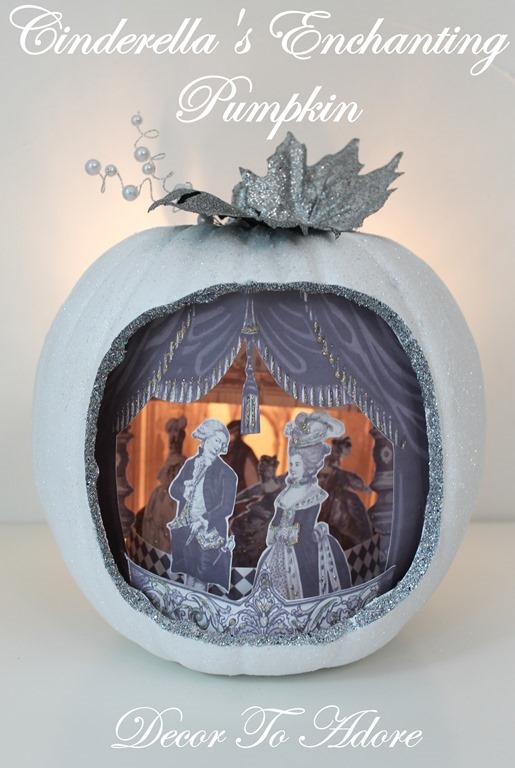 This year's Halloween theme at Storybook Cottage is Hansel and Gretel. I embraced a childlike wonder for the tablescape scene.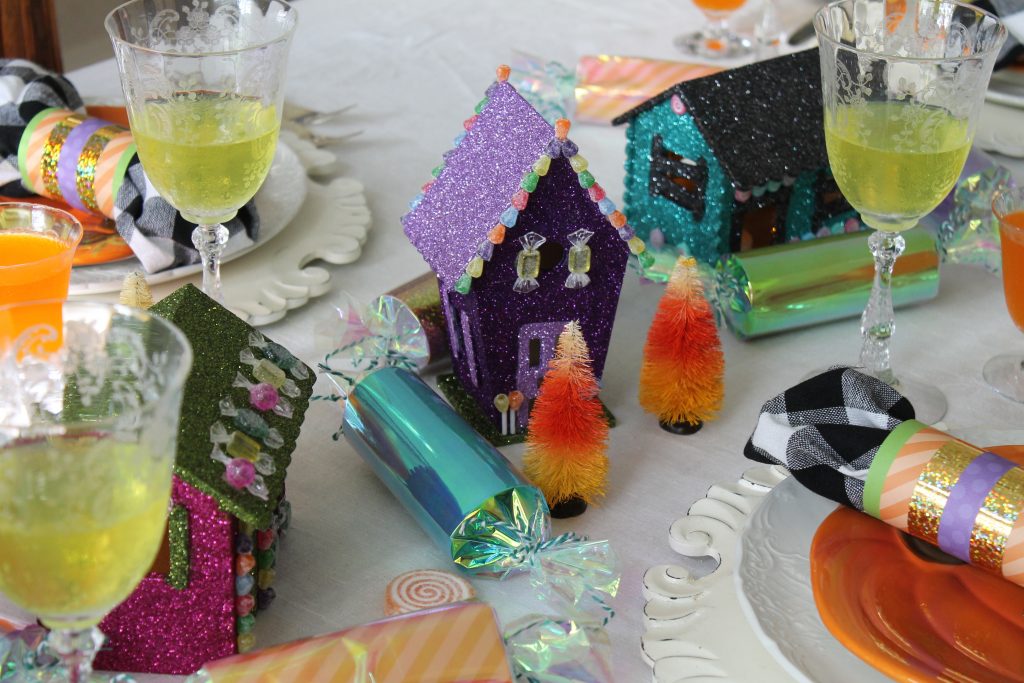 But for the diorama I traveled a somewhat more classic, albeit sinister, route.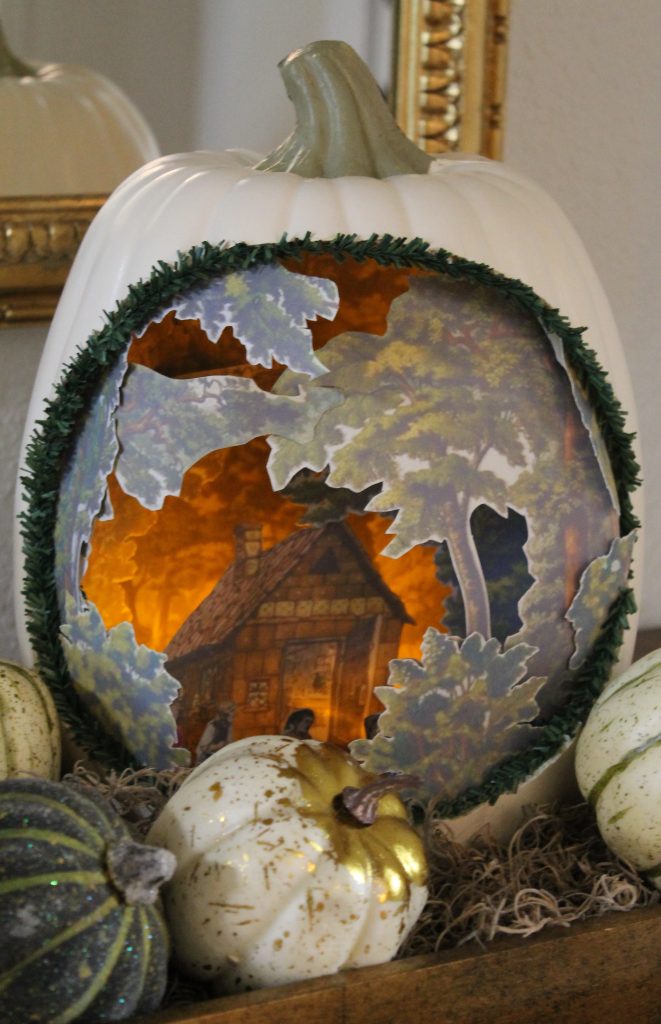 German Paper Theater
Creating a diorama is very similar to how antique German paper theaters were made. You can type "German Paper Theater" or "Papiertheater" in Pinterest and go down a very enchanting rabbit hole.
I began by typing in combinations of "German Paper Theater" with various additions of "Hansel and Gretel", "Forest" and such to find the various backgrounds I was seeking.
Then it is just a matter of printing them and cutting out the various details.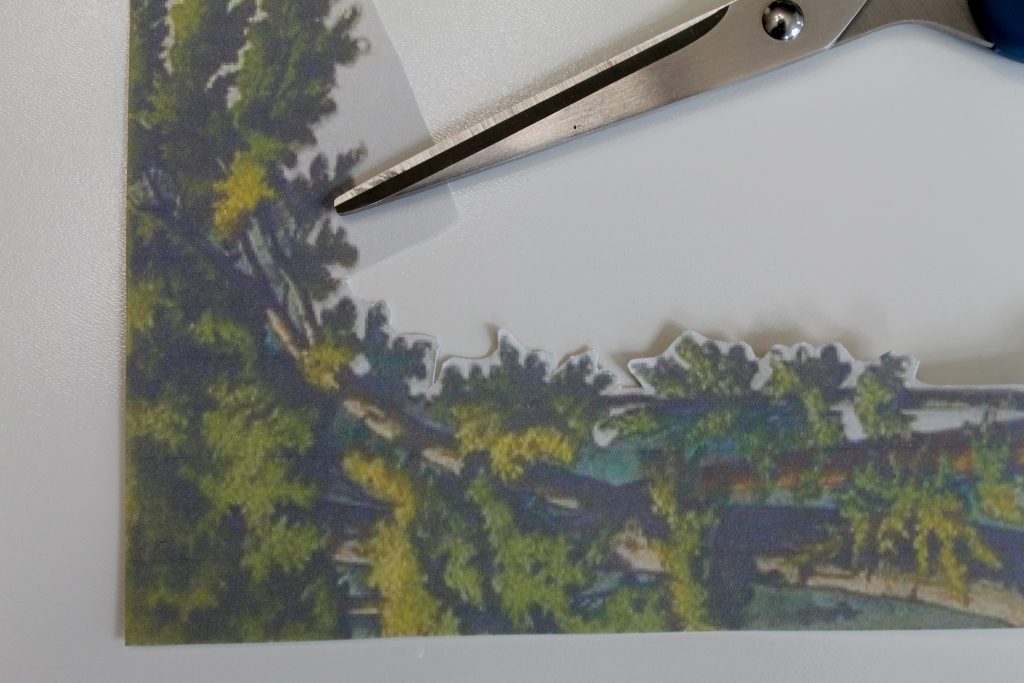 You traditionally create a diorama in a box. For seasonal bliss I selected a large pumpkin from WalMart. Mr. Decor carved the opening for me. I have seen pumpkins that are already cut at Michaels.
For the ceiling I used leftover scrapbooking paper in a sky and cloud pattern.
It is attached with plain white craft glue. The application does not have be perfect. By the time you finish with all the various layers and depths it will barely be seen.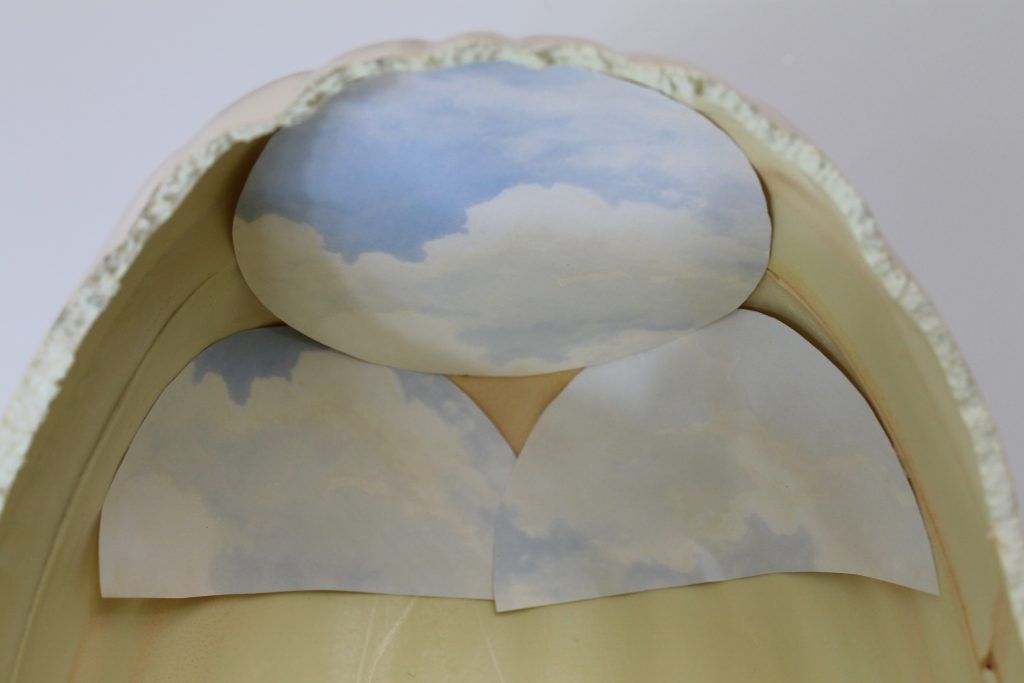 Then a forest scene is glued onto the very back of the pumpkin and to the floor (bottom).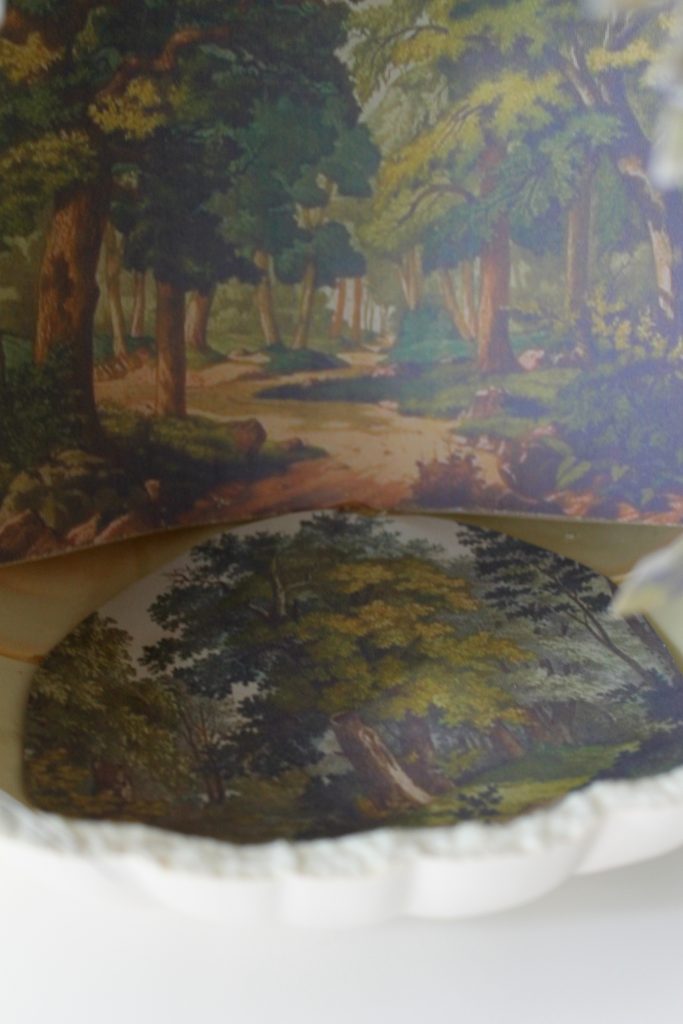 After that you just continually add various layers. Moving ever so slightly forward.
Middle pieces are attached in a sort of tab like fashion. Some are glued to the ceiling, some to the sides and some to the floor.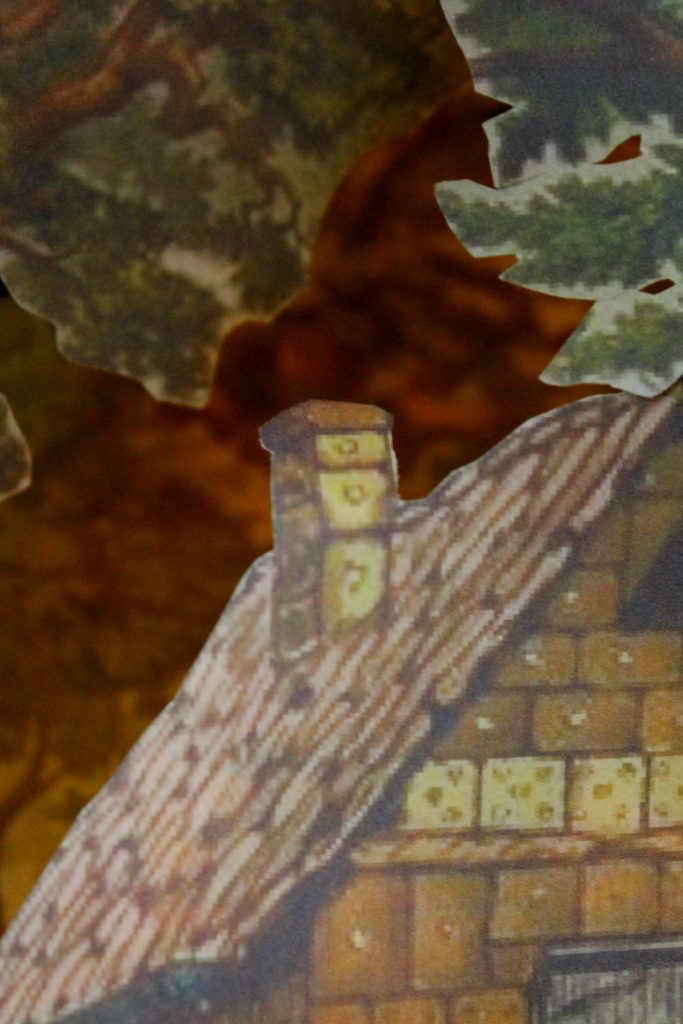 The Fun Begins
Once your paper pieces are attached you can then add the bling. While the Cinderella pumpkin had glitter, this delight had faux candies sprinkled throughout. I found a good selection at Hobby Lobby in both their dollhouse and miniature Christmas tree section.
I also added miniature Christmas trees to create a more foresty (That's a word, right?) feel.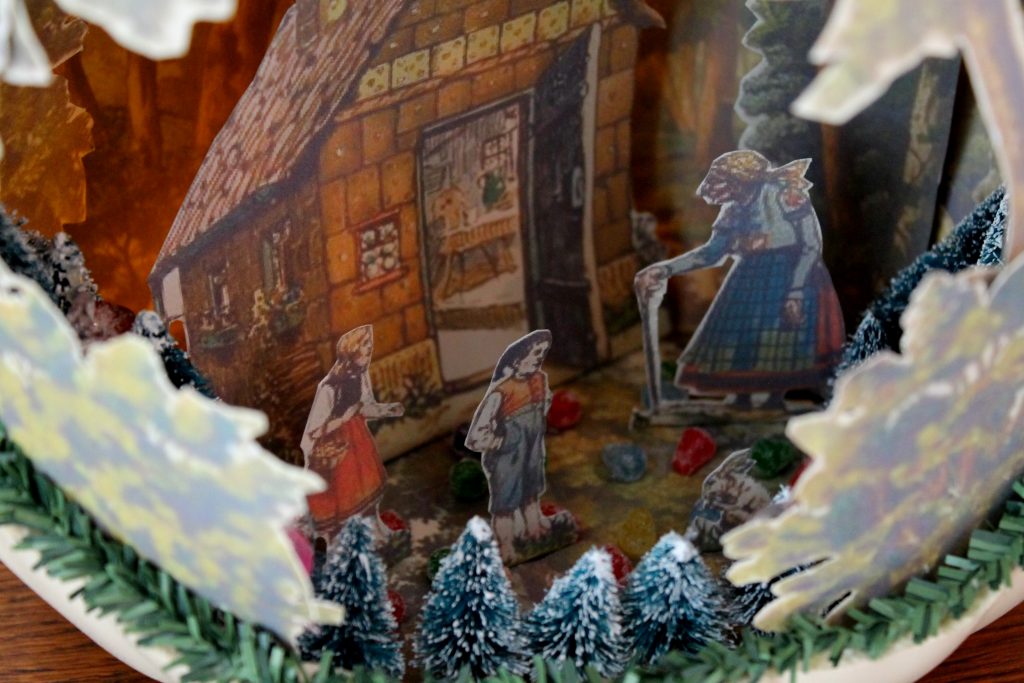 The edge of the pumpkin was finished off with mini bendable garland.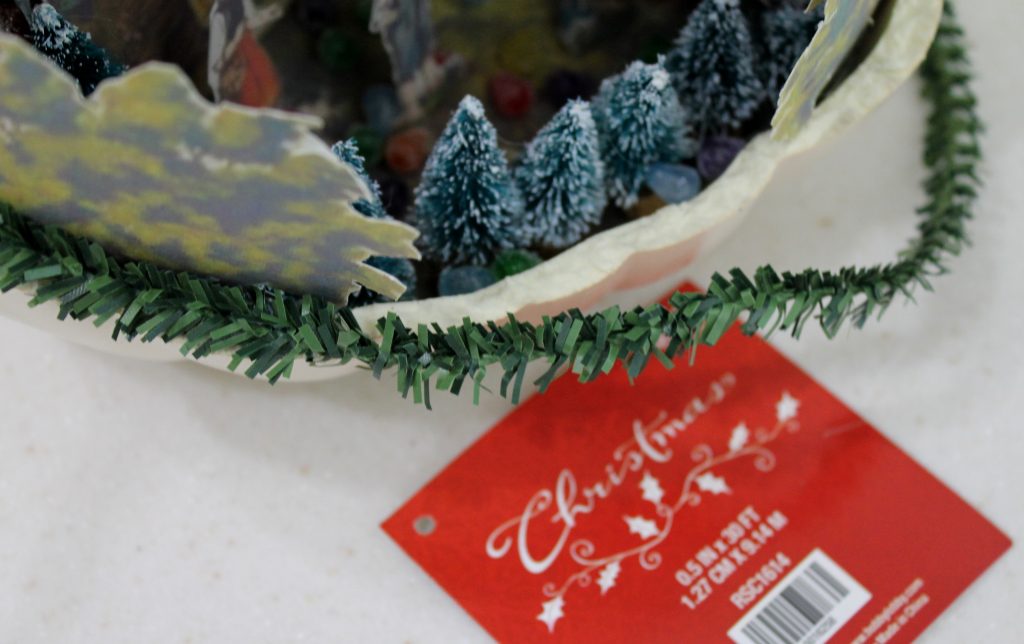 Now of course if you are familiar with the storyline the witch (who is more of an old crone in the original German, Brothers Grimm, version) has a taste for young children. Hansel and Gretel manage to outsmart her and push her into her own fire.
The "fire" was created with a flameless votive tucked in behind the house.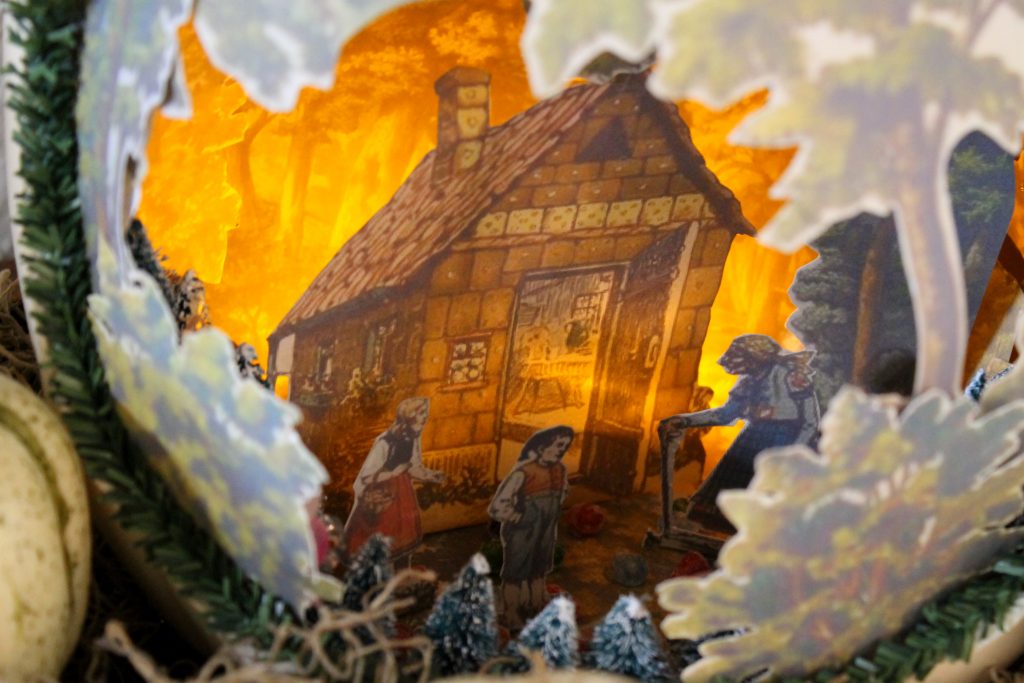 This sweet scene will soon be headed to the home of someone who dearly loves it.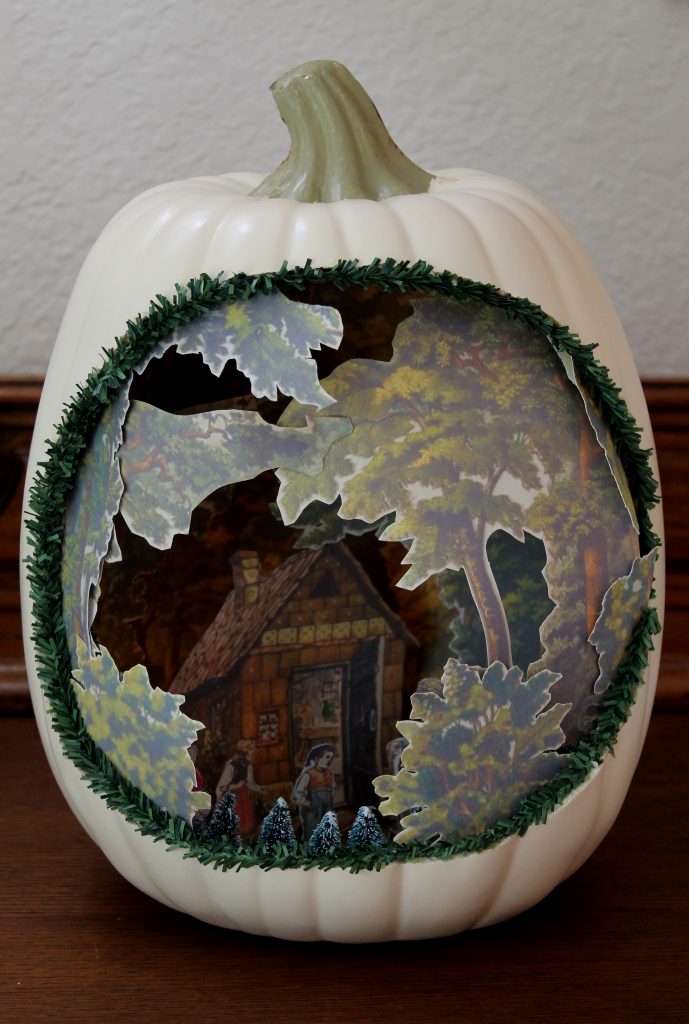 Until then I have tucked it into a tray lined with Spanish moss and a few other pumpkins placed on the table in our entryway.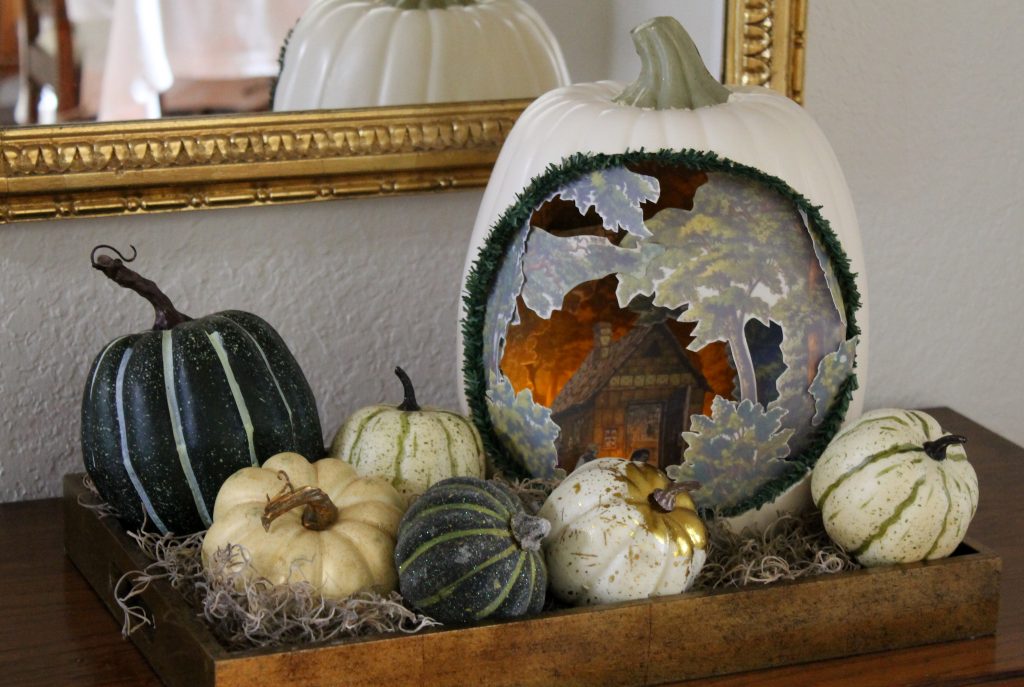 Monday will begin a series of posts that will end next Friday with the 2018 Costume Reveal!
Have a bootiful day!
Laura