Welcome to the Fall Porches and Patio's tour hosted by Amber of Follow The Yellow Brick Home. I recently traveled to France for ten days. I spent the first 6 days in the South of France and the warmer climate had yet to show any signs of fall.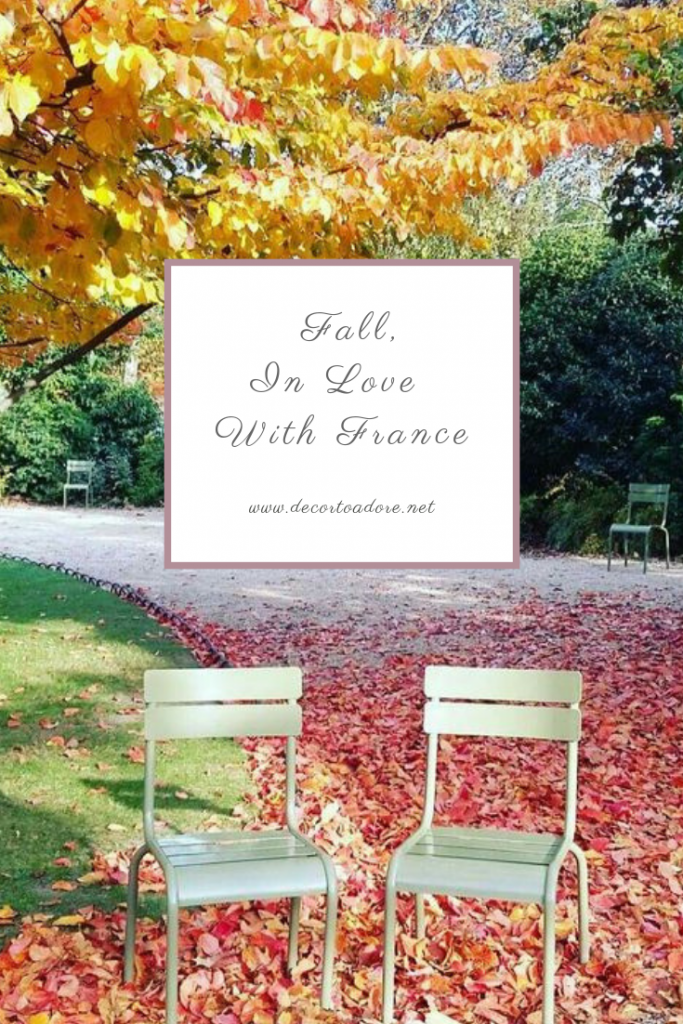 If you are coming over from Panoply, welcome! Doesn't Rita have an amazing green thumb! Here at Storybook Cottage in Texas, there is not much fall to be found. The summer blooms of roses, morning glories, zinnia's and impatients are still going strong.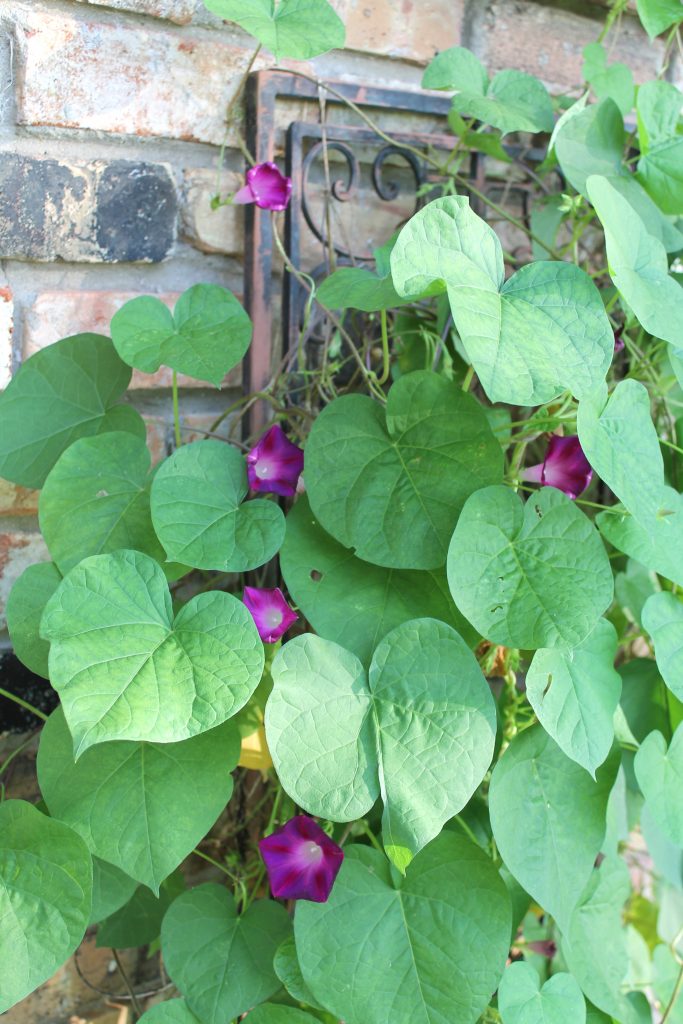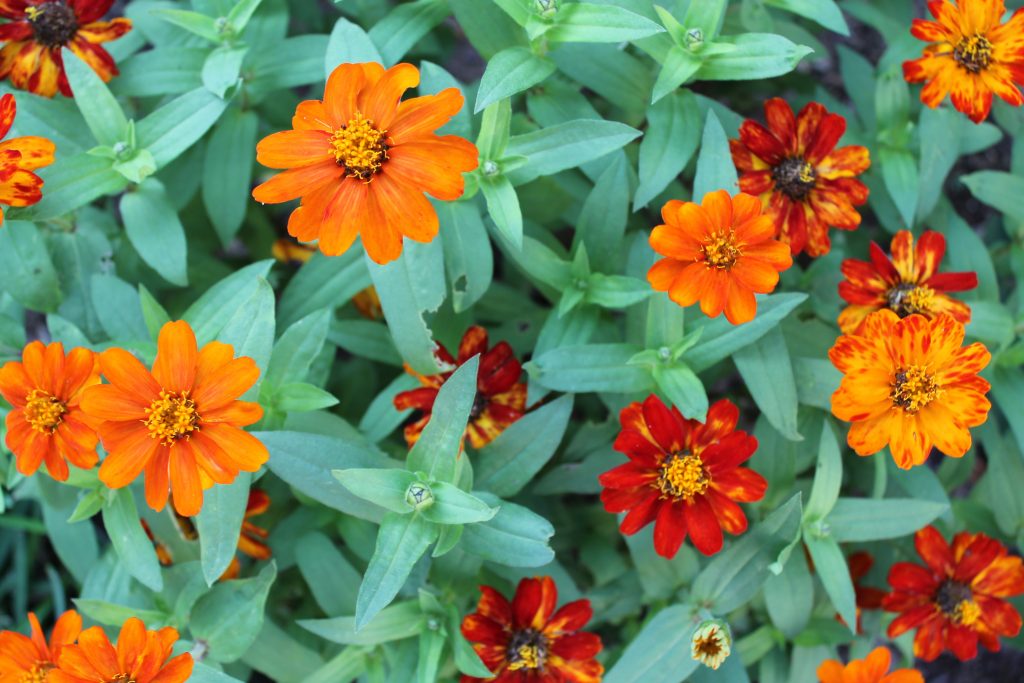 I have added a few yellow mums and marigolds to give the yard a bit of fall flair.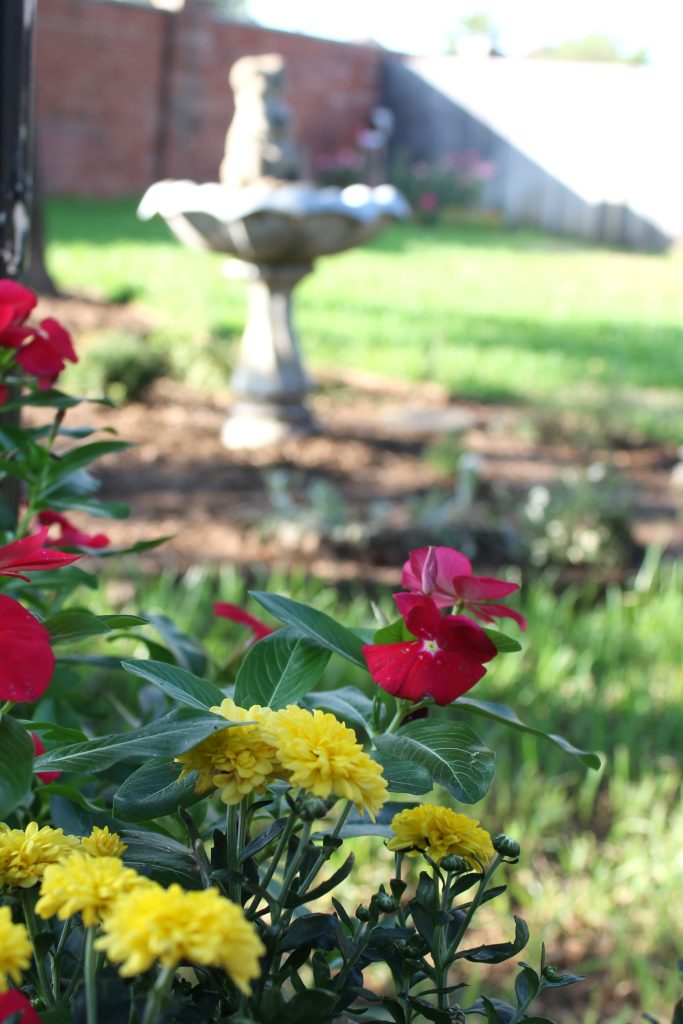 Fall, In Love With France
But Paris was breathtakingly beautiful with its autumnal splendor. There was still plenty of green to be seen but the leaves definitely had begun to fall.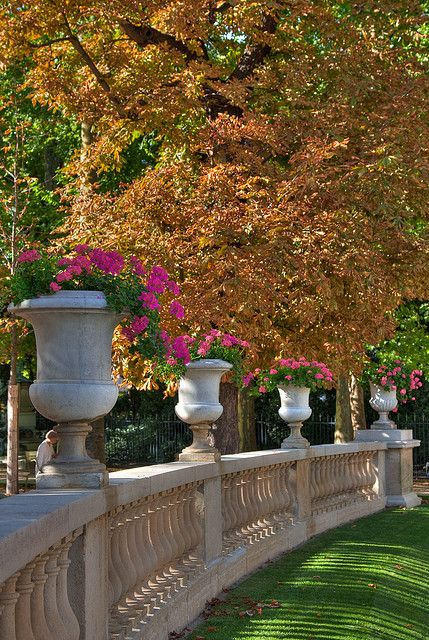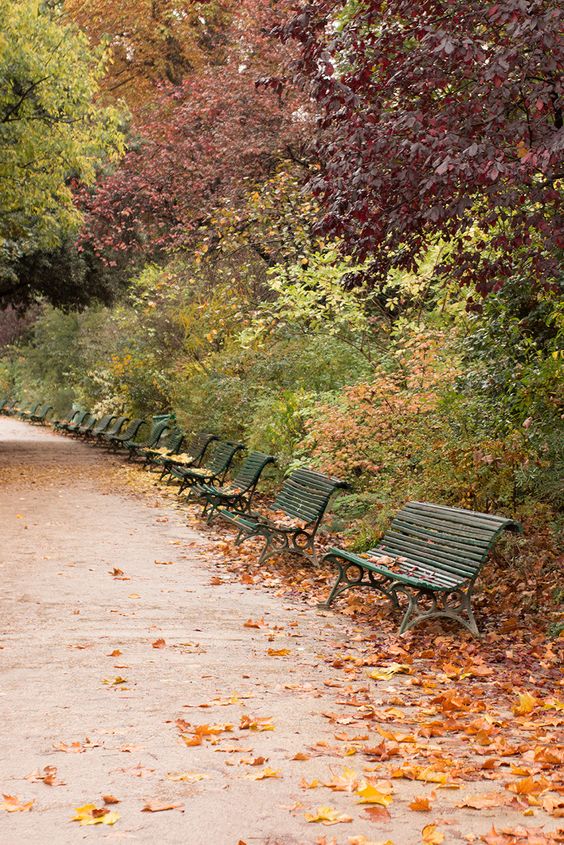 I chose to walk to most locations I was seeking. The early morning light was particularly lovely.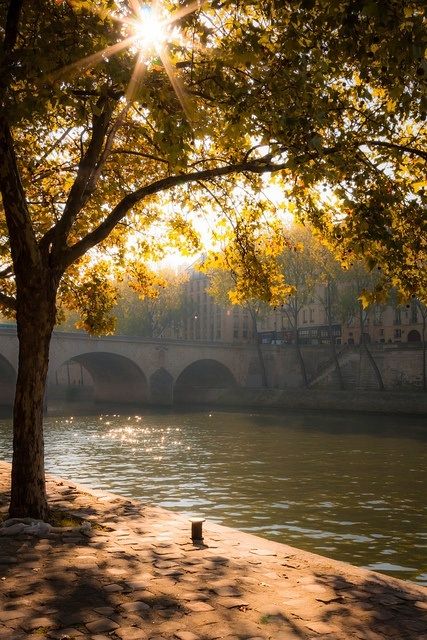 The various Paris neighborhoods offer small fall delights.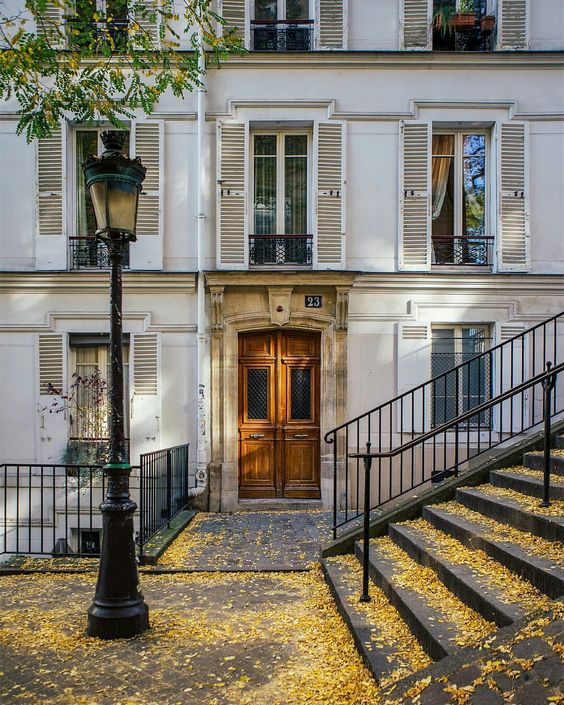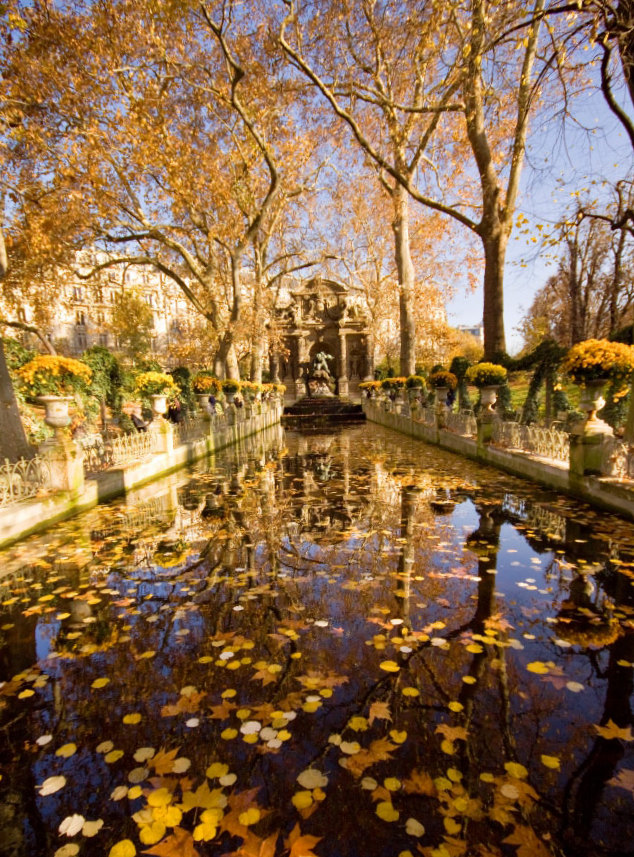 In the early morning hours, I had the Tuileries garden to myself. I sent Mr. Decor this image and wrote that I was saving him a seat.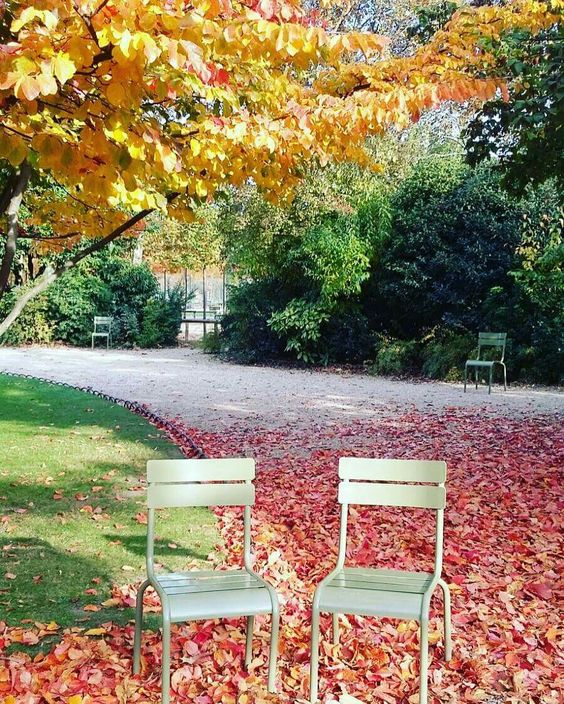 I wish I could find this metal edging for my own garden.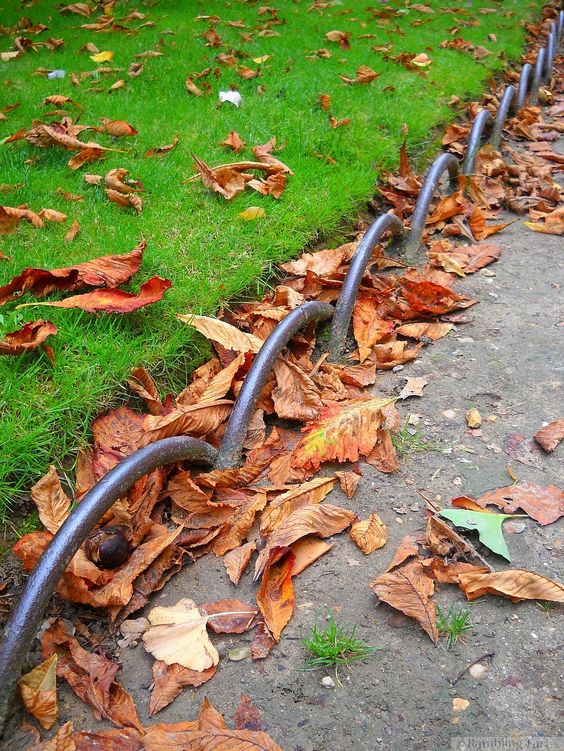 The Sacré-Cœur basilica always stands out no matter what season.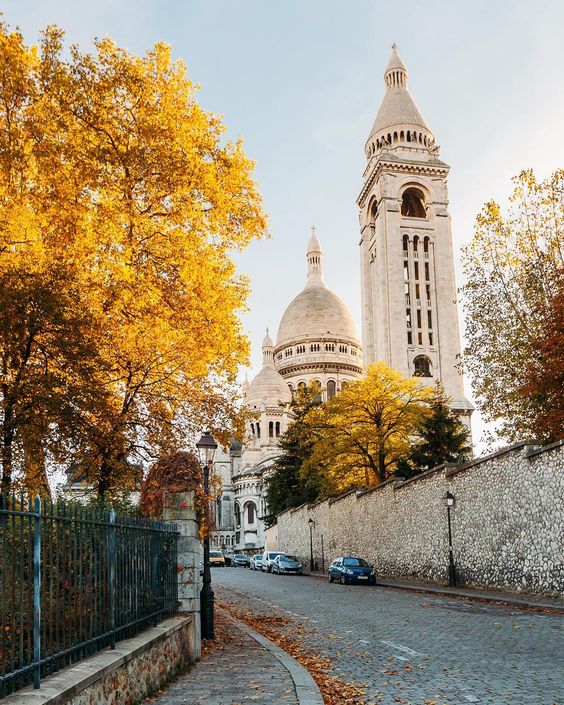 While some may sing of Paris in the springtime, there truly is a certain magic to the fall.
Next up on the tour is Botanic Blue. I have had a few wonderful opportunities to see Judith's home in person and she truly is a gifted gardener.
Laura
I hope you will enjoy visiting all of the wonderful blogs on the tour today.