Hello and welcome to the Fall In Love With Texas Blog Tour hosted by Katie of Let's Add Sprinkles. If you are coming over from French Ethereal I am so very glad you are here. Wasn't Barbara's fall tour fabulous? Today I am sharing a Bavarian Oktoberfest Party held at Storybook Cottage to celebrate our son's 17th birthday.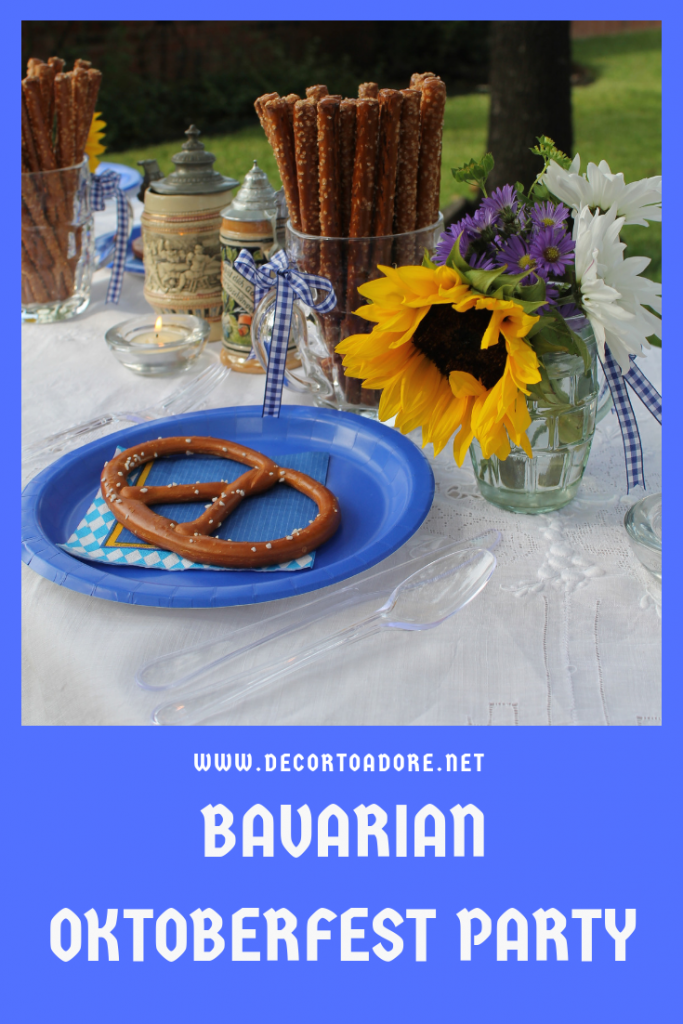 Bavarian Oktoberfest Party
Because the weather is still warm here in Texas this fall our son requested an outdoor cookout to celebrate. I suggested we pay tribute to his birthplace of Landstuhl, Germany with an Oktoberfest themed event.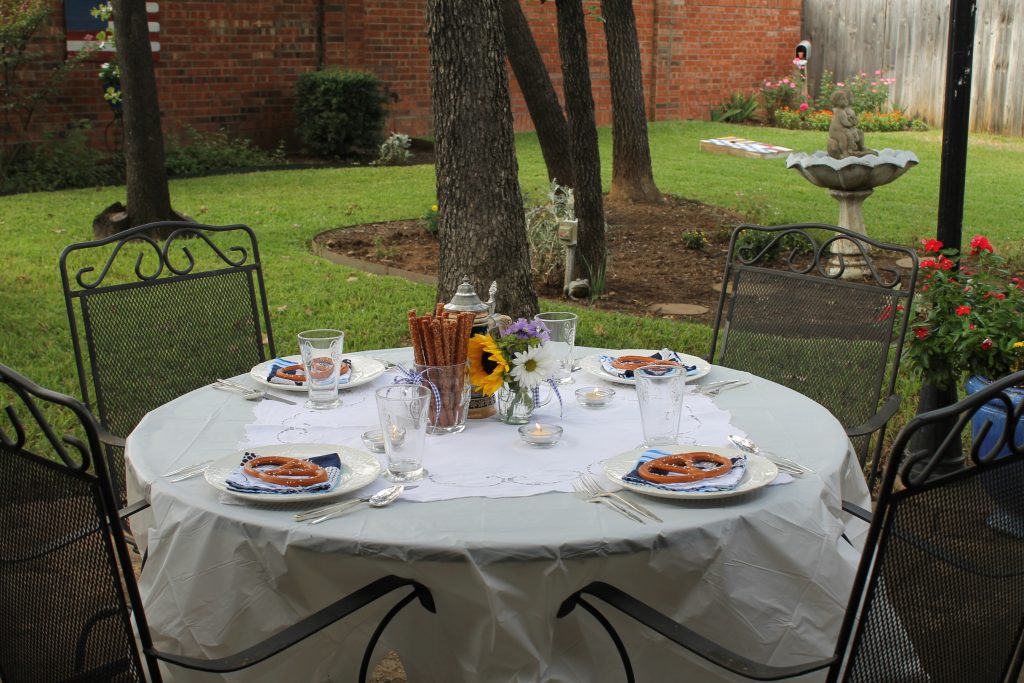 I found some specialty food and partyware at Cost Plus.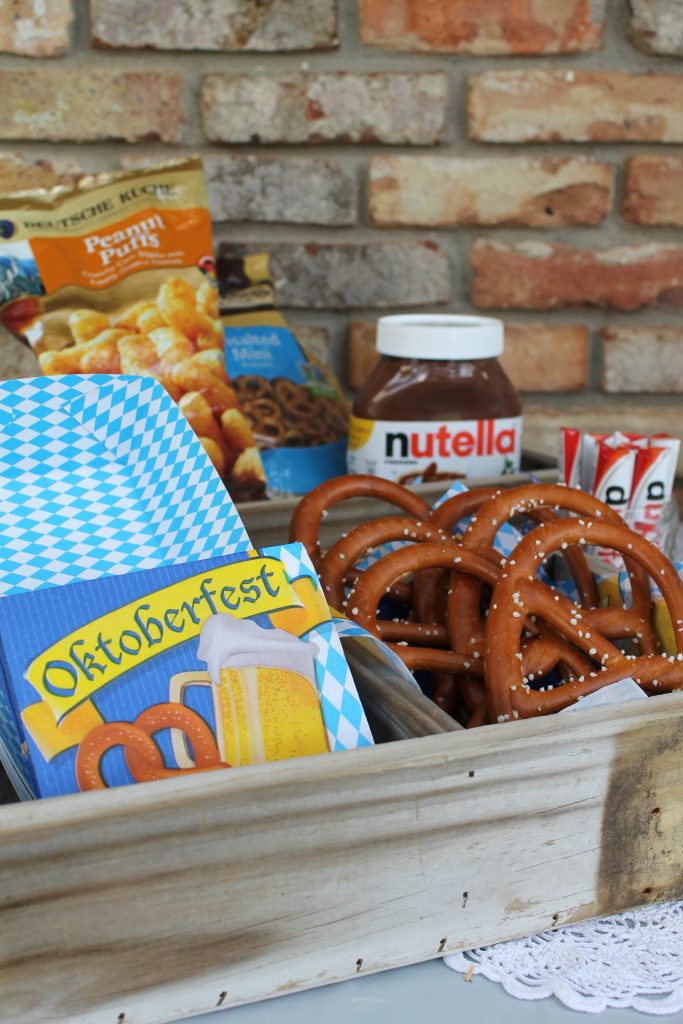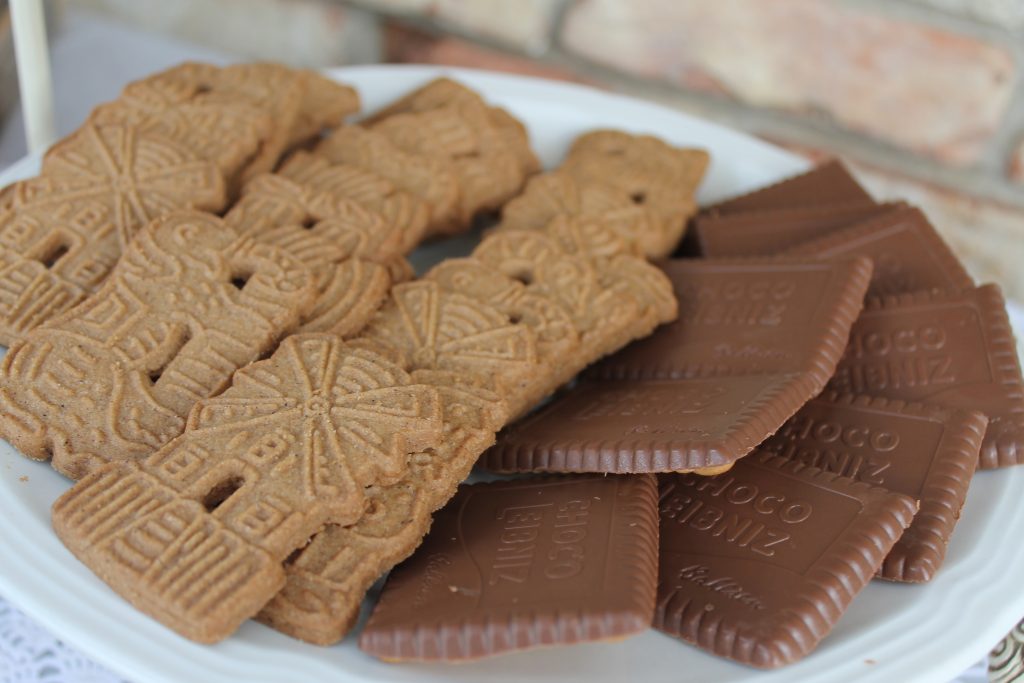 Trying to keep things on the masculine side the table decor consisted of steins, pretzels, and rustic flowers commonly found in Germany and Austria.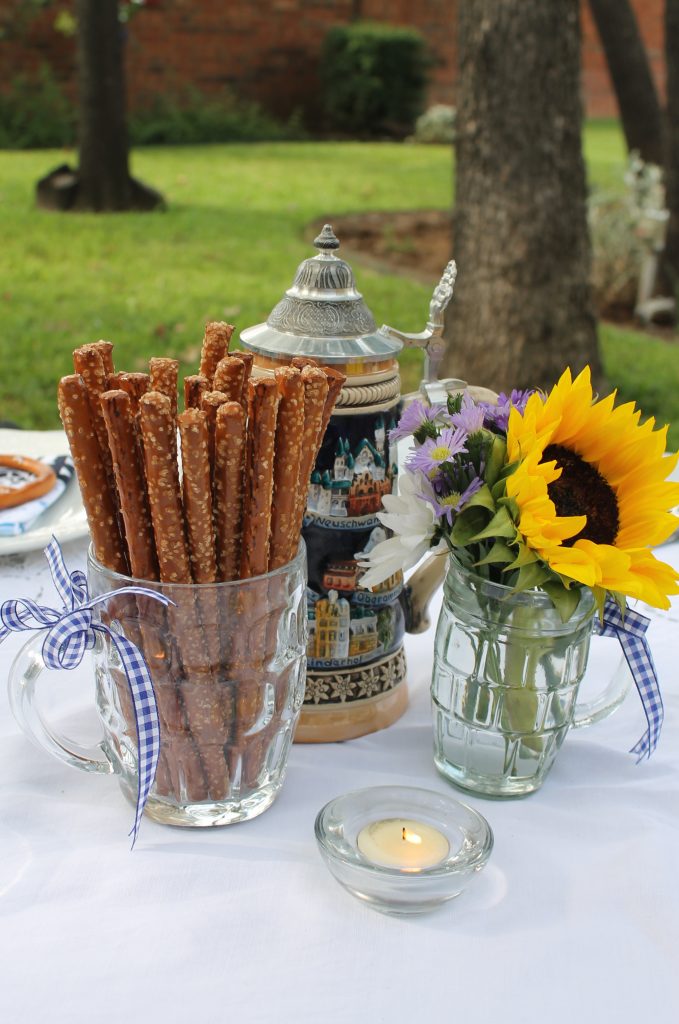 The steins belonged to my dad.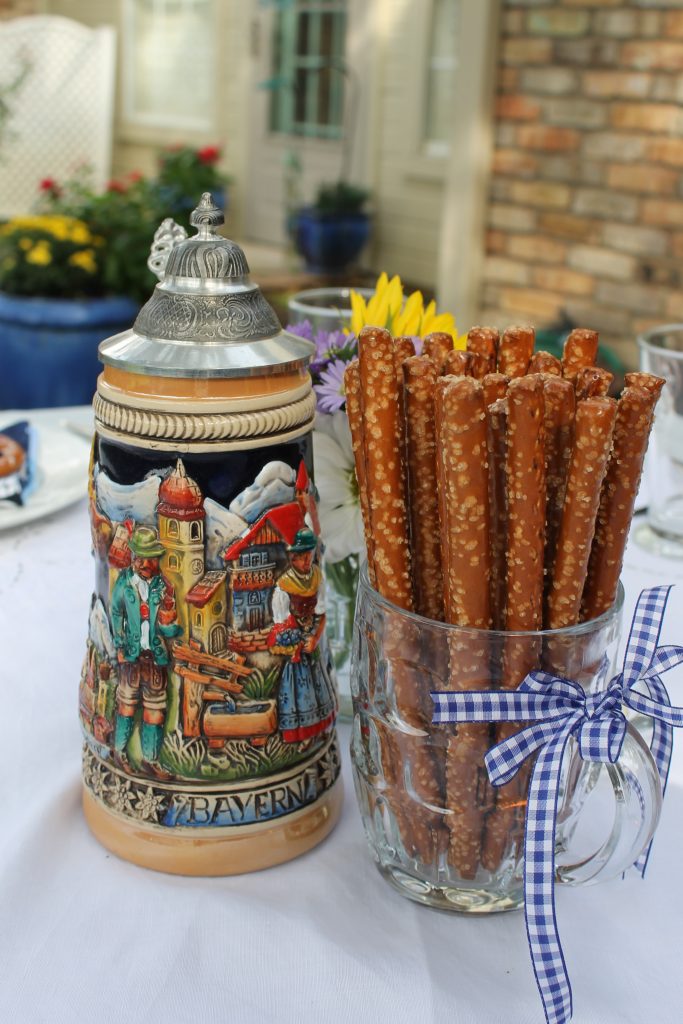 I arranged the flowers in tiny mugs that once held German mustard.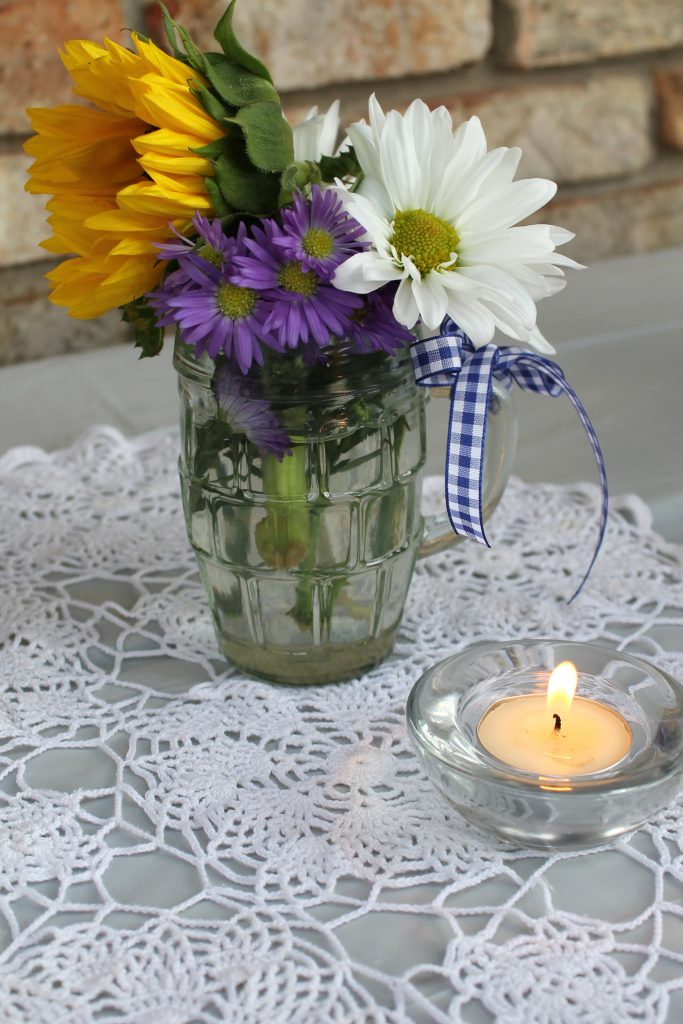 We set up the German fest table for additional seating.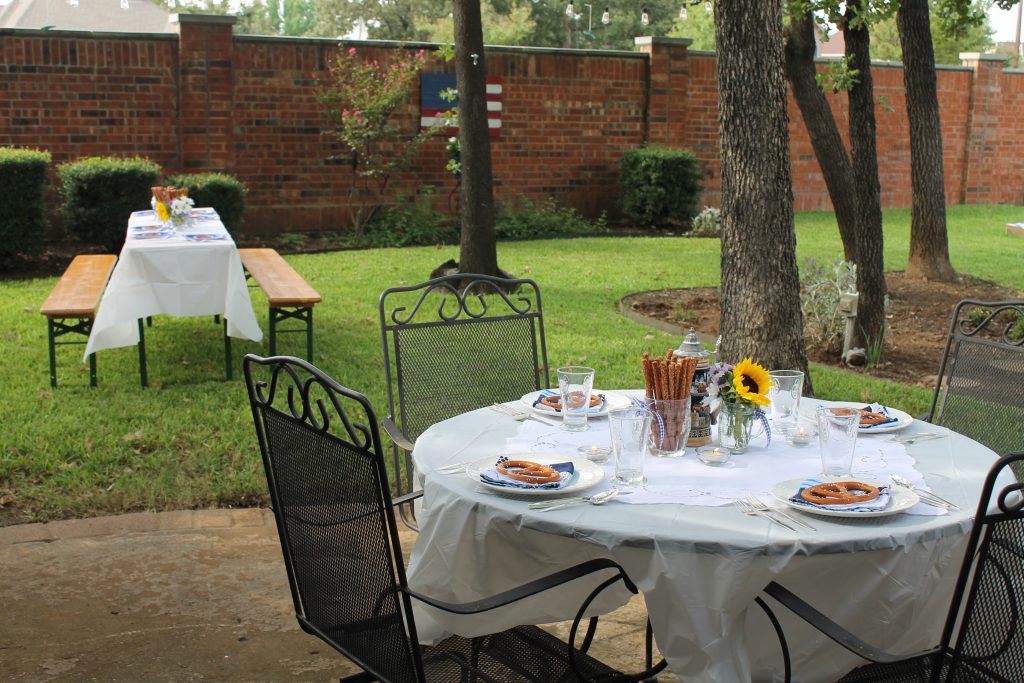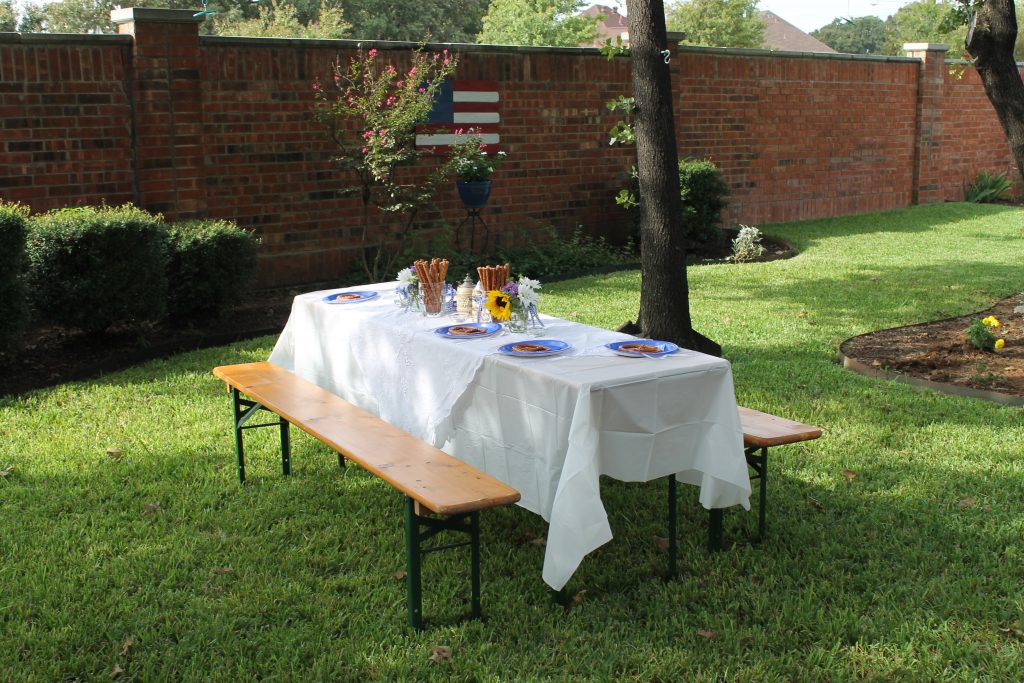 I was surprised that Sweet Guy agreed that I could hang up the banner I made.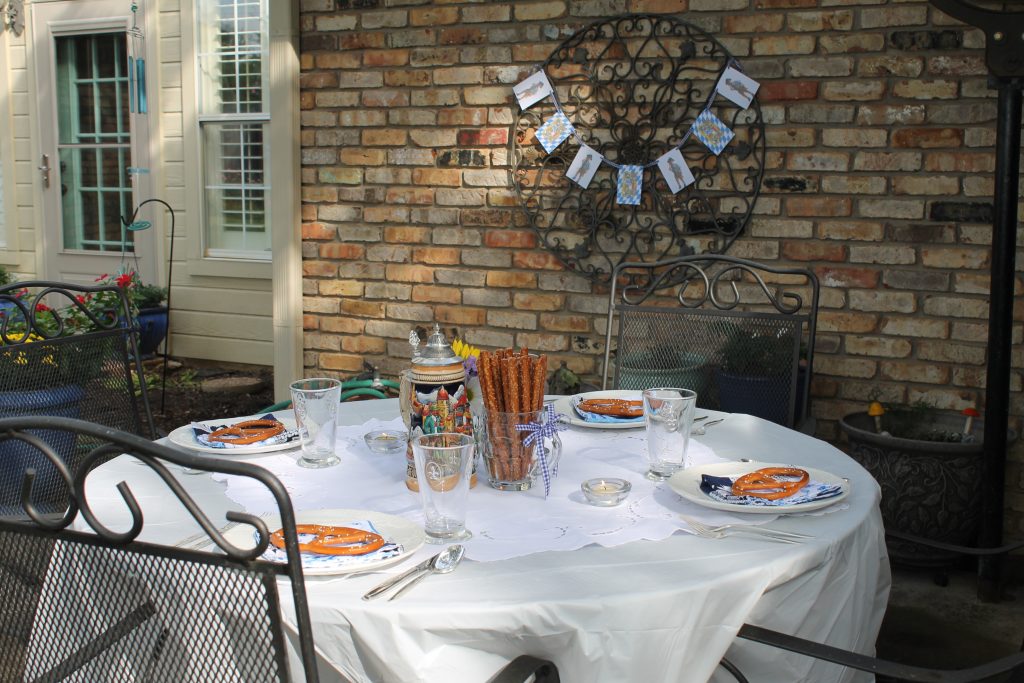 It featured the Bavarian flag and an image of a 3-year-old Sweet Guy wearing lederhosen.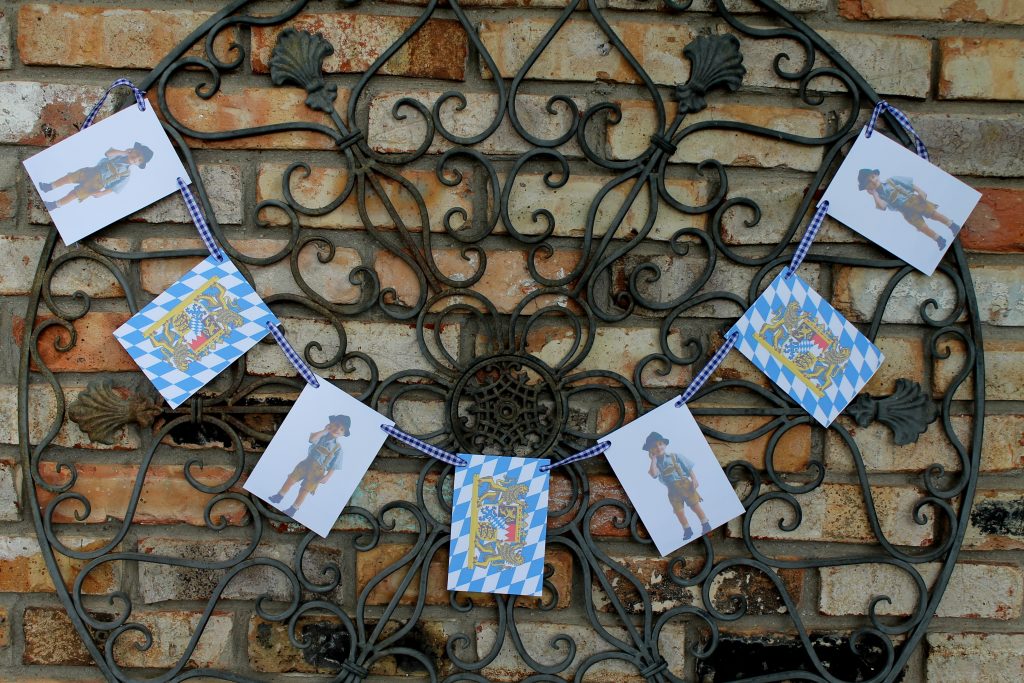 Of course, the German dachshunds were in attendance! I caught Rudi mid yodel.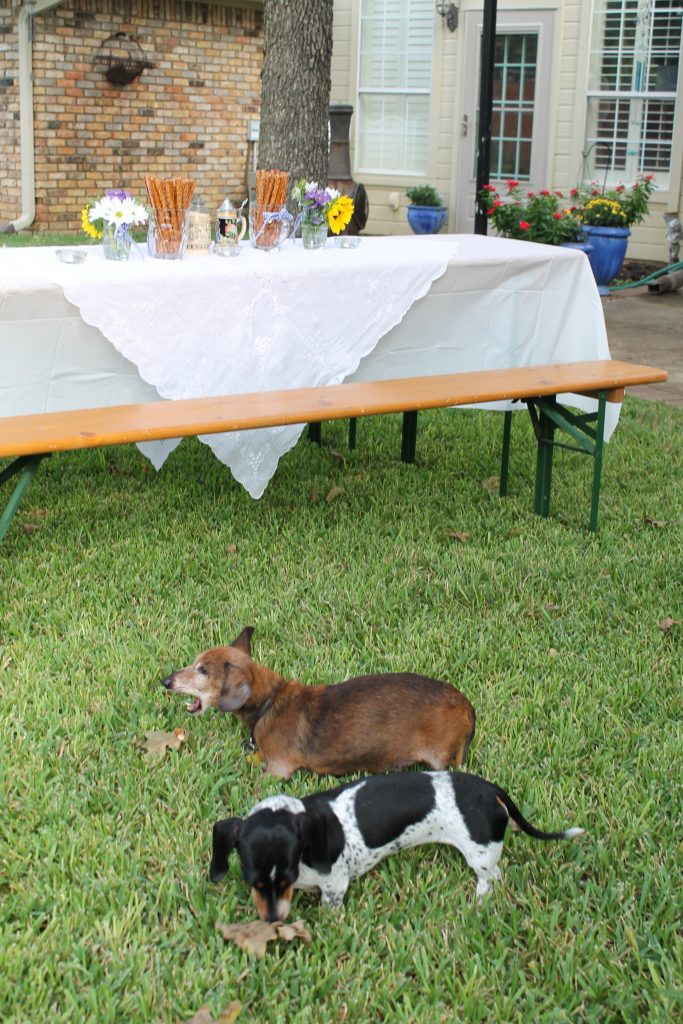 Mr. Decor and I sported our Bavarian best.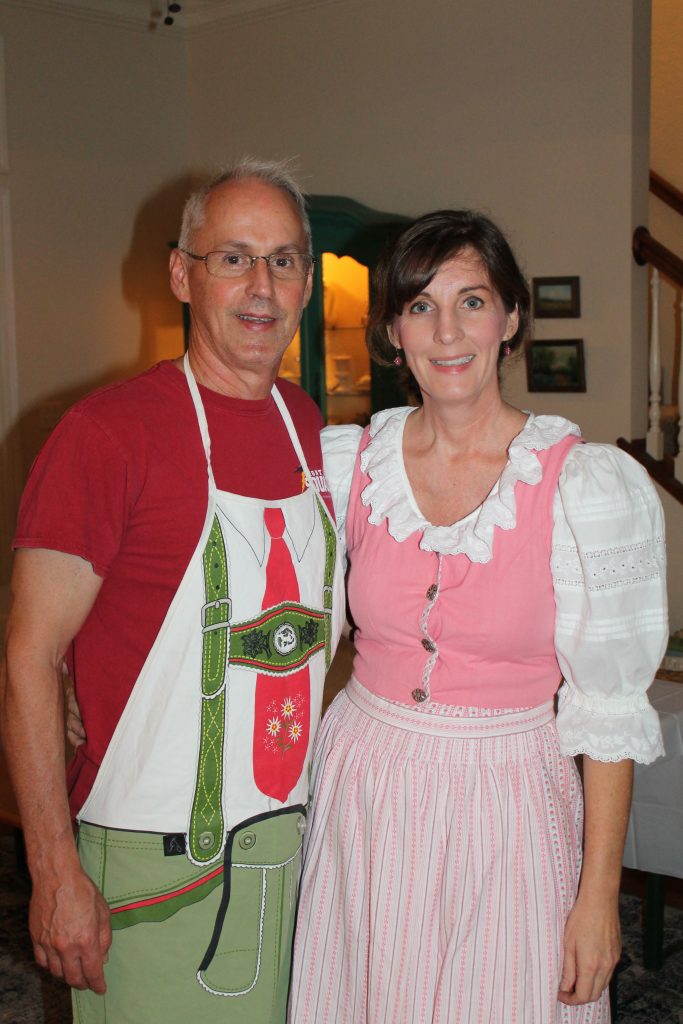 Many of the kids had never had German food.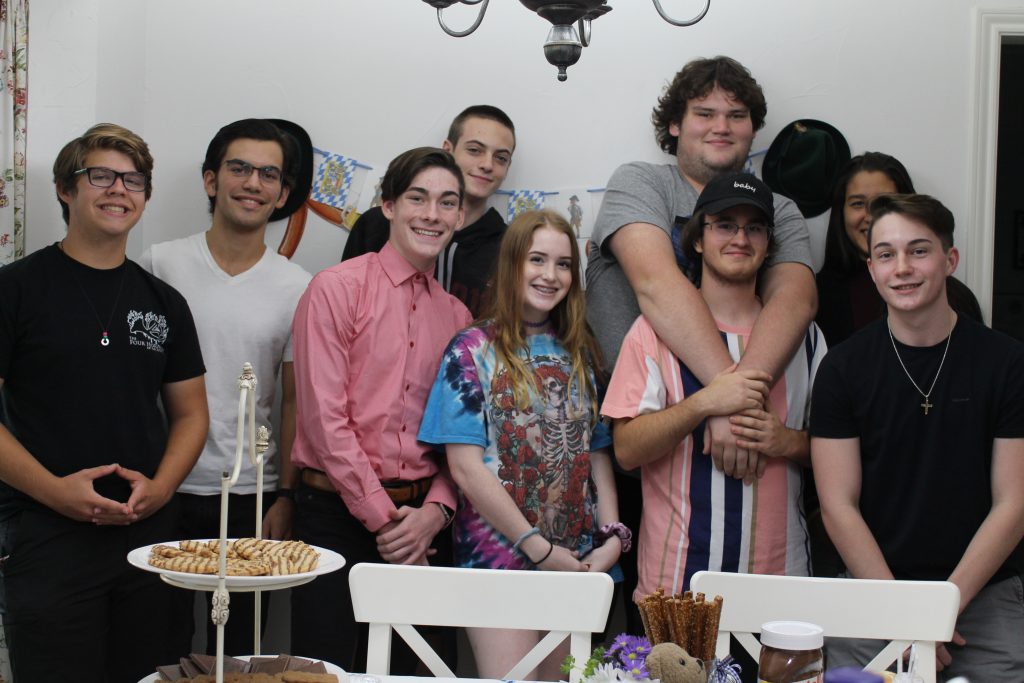 We served bratwurst, spaetzle, sauerkraut, and of course apple and berry strudel made for a delicious birthday cake.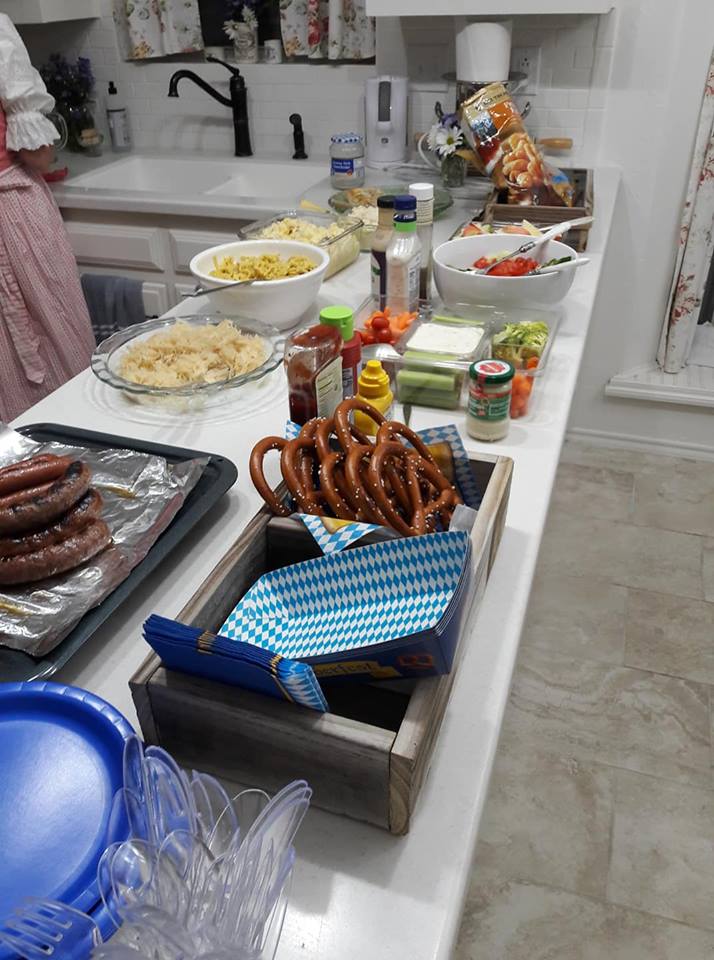 They ate it all!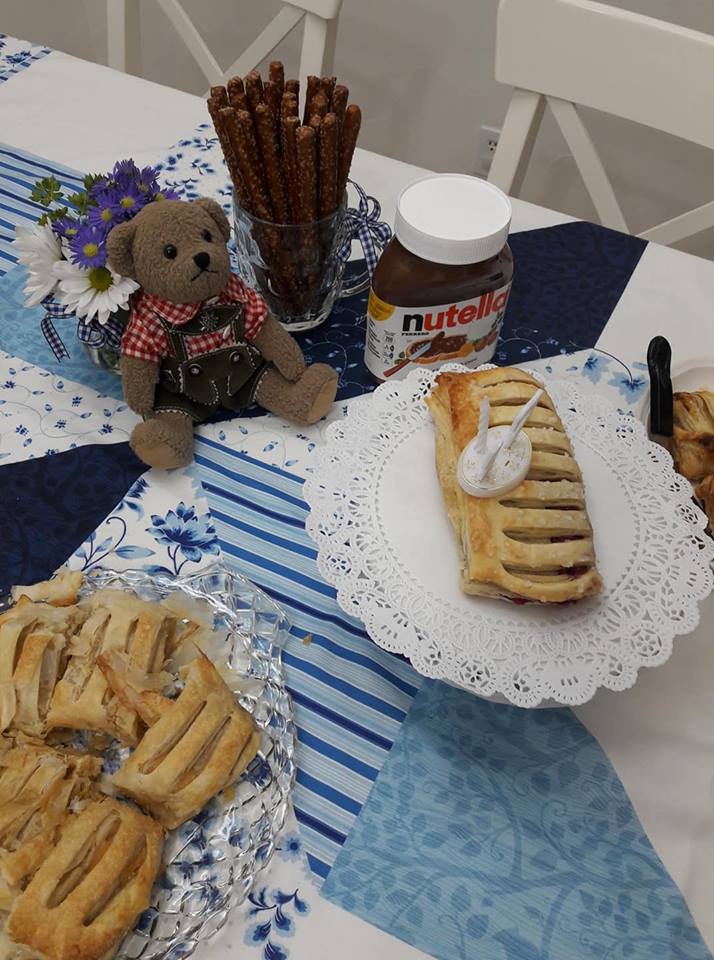 Zum Geburtstag Sweet Guy!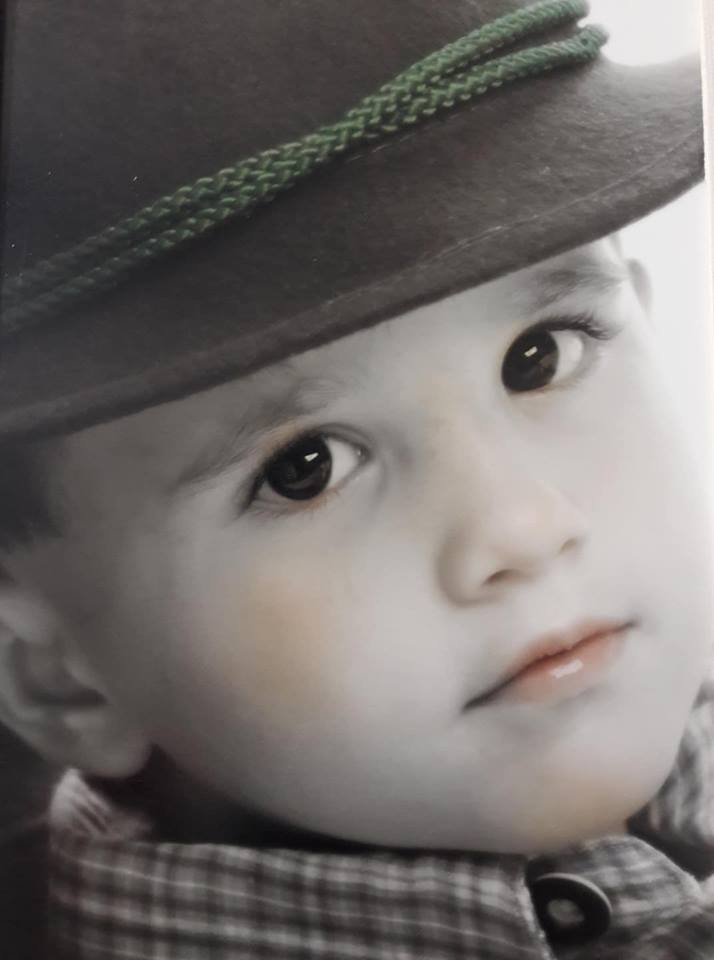 Tomorrow the tours will begin with the lovely blog First Day of Home.
Laura
I hope you will enjoy visiting all of the wonderful blogs on the tour this week.
Monday 
Tuesday 
Wednesday 
Thursday