Welcome to the reveal of the Decor To Adore Annual Costume Challenge 18th c. Provencal Gal.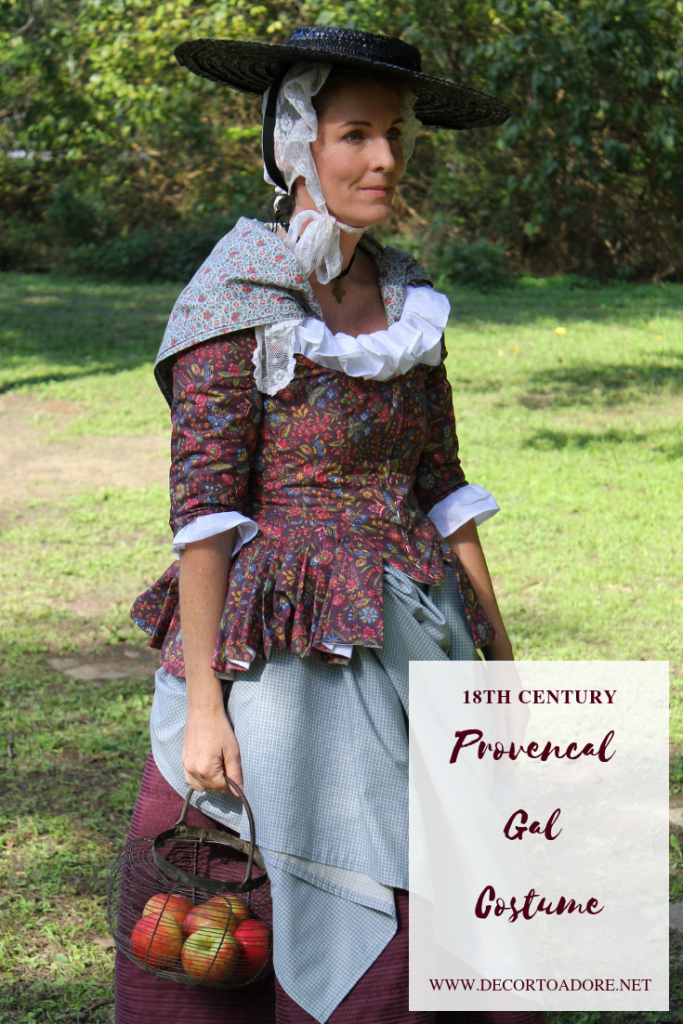 Annual Costume Challenge 18th c. Provencal Gal
This costume was my most ambitious project to date.
I wondered if I could sew a chemise, quilted petticoat, Caraco (jacket), scarf, and apron in just three weeks?
Would I be able to create all of the historical accessories on a budget?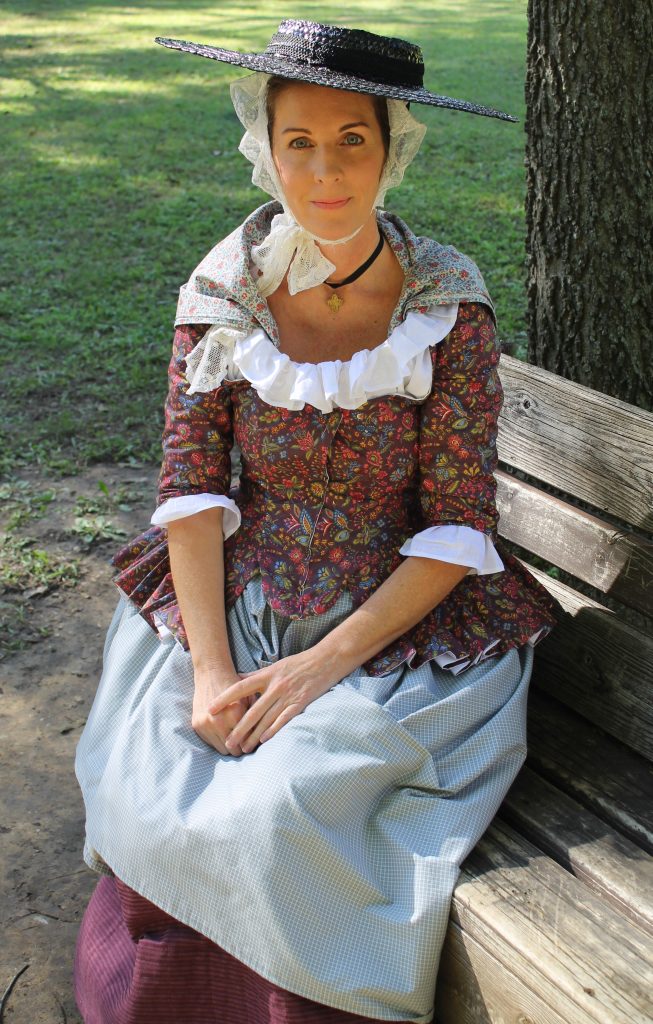 I must be crazy right?
In fact, I think they wrote a song about it.
Sing with me… Bonjour, bonjour!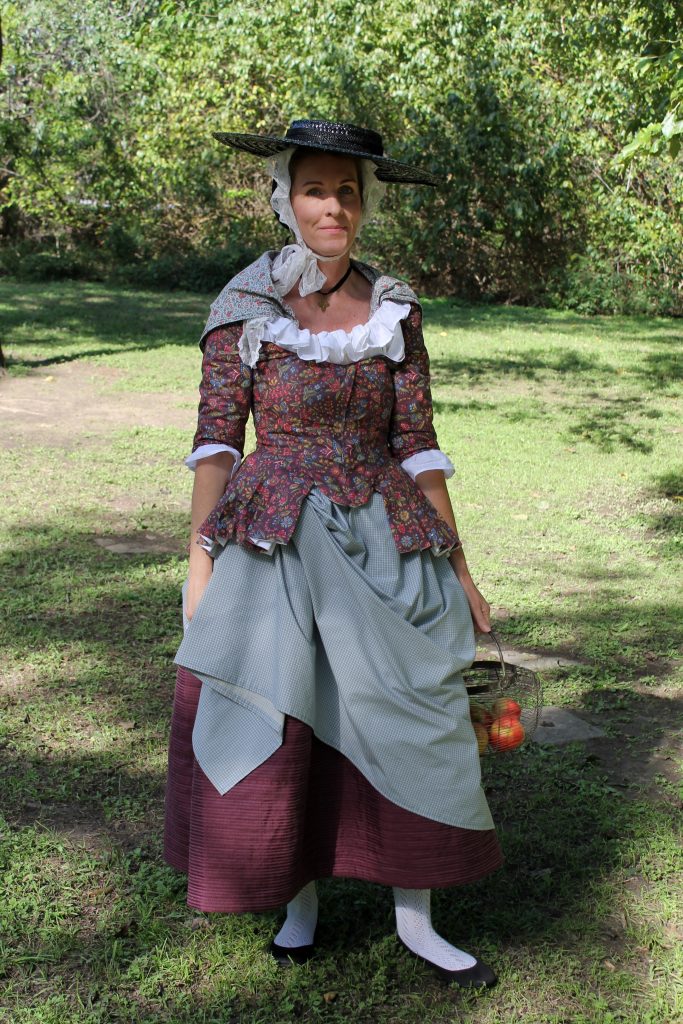 Look there she goes,
The girl is strange, no question,
Dazed and distracted,
Can't you tell?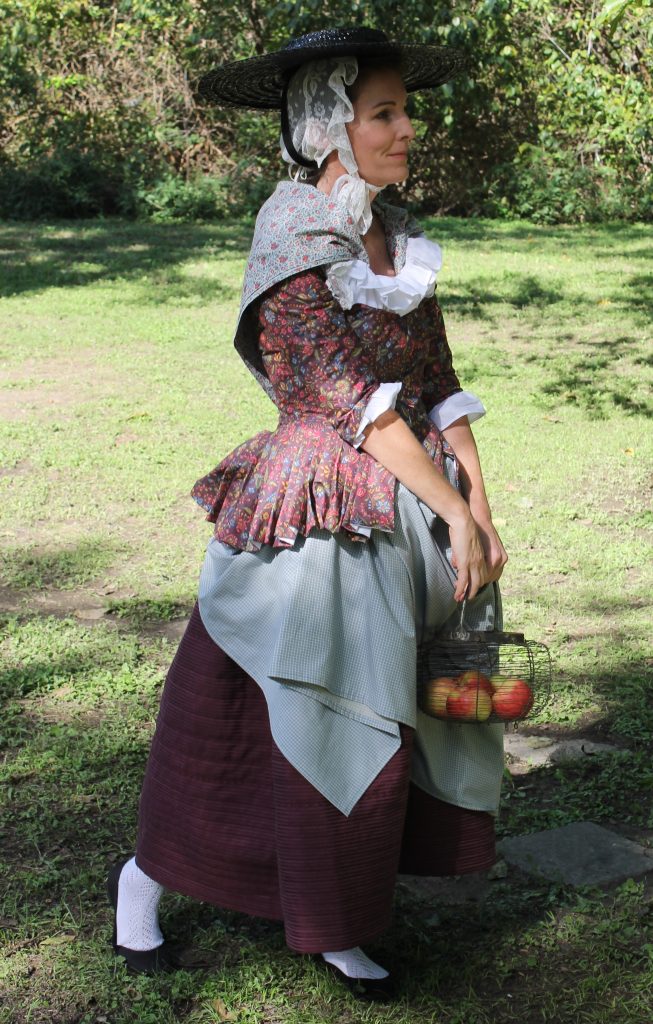 Look, there she goes, a girl who's strange but special
A most peculiar mademoiselle
It's a pity and a sin,
She doesn't quite fit in…
There must be more to this provincial liiiiiiiiife!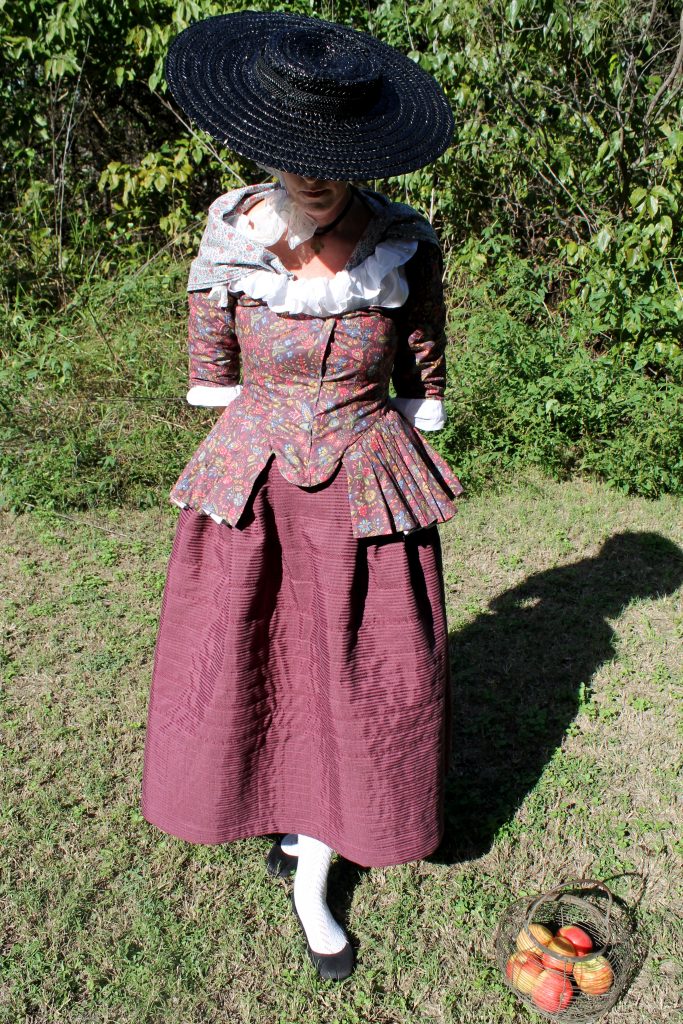 You can view the sewing specifics of the Caraco (jacket) and quilted petticoat HERE.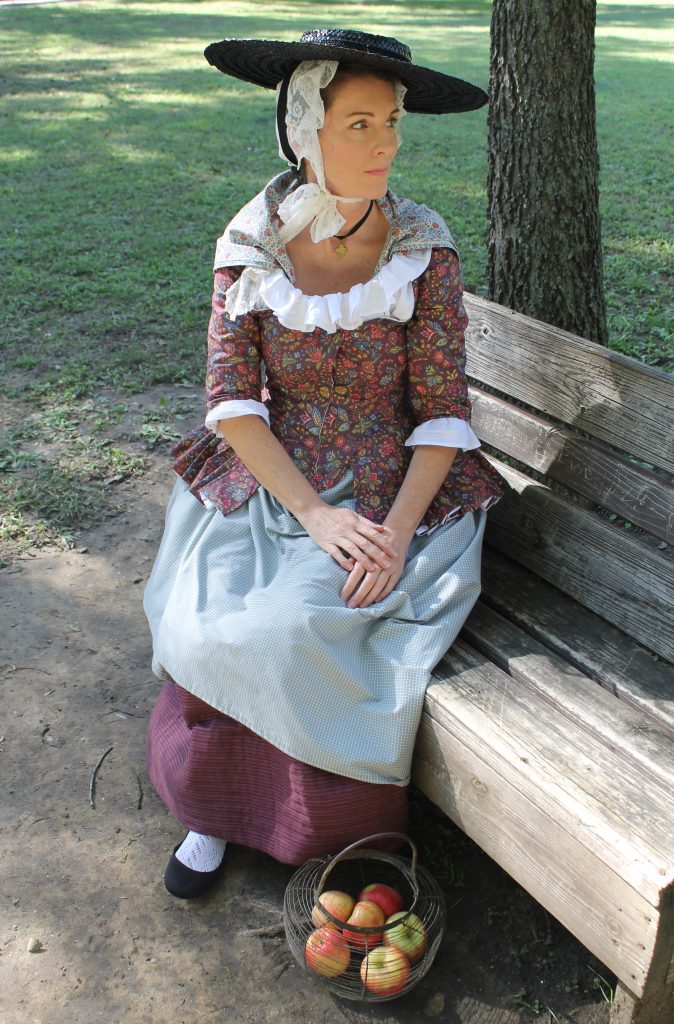 Details on the linen chemise and other 18th century undergarments are found HERE.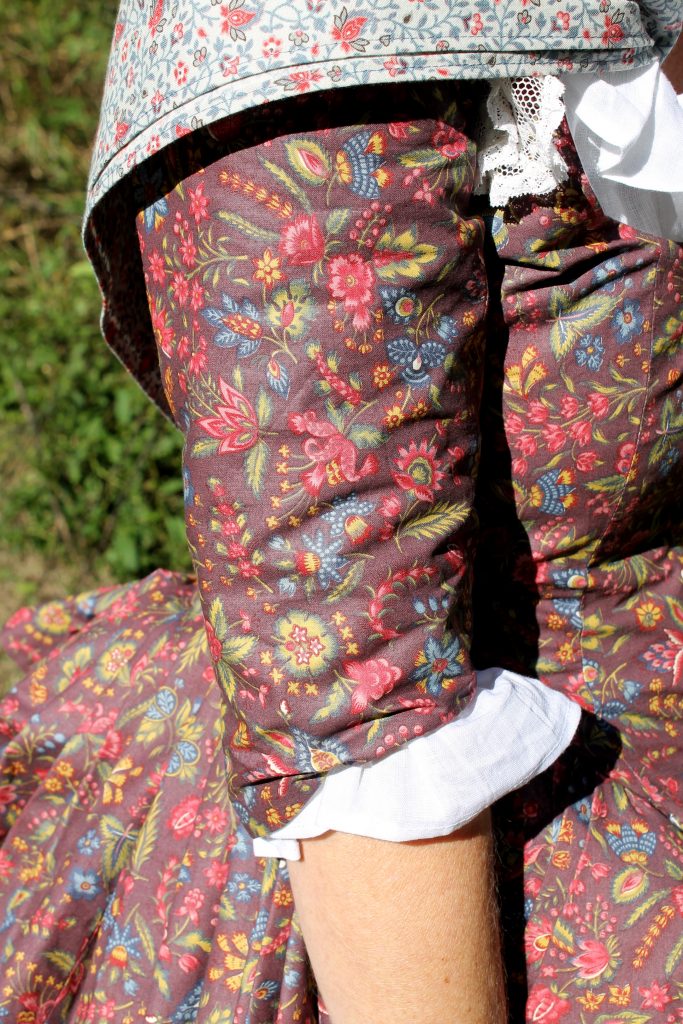 All of the 18th-century accessory fine points are listed HERE.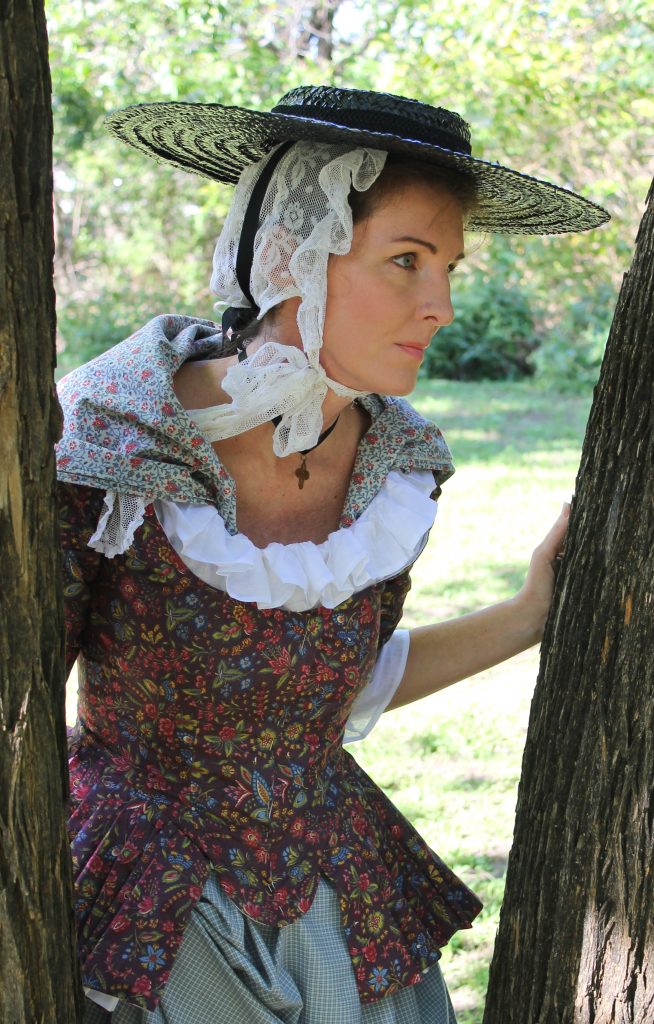 Cost
This did turn out to be my most expensive costume to date. But again the sheer number of elements and layers required for this ensemble also exceeded everything I have ever made or worn previously.
Chemise: $12.00
Quilted petticoat: $21.00
Caraco (jacket): $63.00
Scarf: $12.00
Apron: $3.00
Straw hat: $5.00
Antique lace cap: $20.00
Antique cross necklace: $1.00
The grand total: $137.00 ~ which is still a pretty amazing price for a costume of this detail.
The stays, under petticoat, and stockings were from a previous 18th-century costume.
The shoes are basic black flats.
The antique French wire basket has been in my personal collection for many years.
Time Invested
As for how long this ensemble took to create… approximately 30-40 hours. I worked on it every day, a few hours each day, for three weeks.
So with that, I do hope you have enjoyed this year's costume challenge!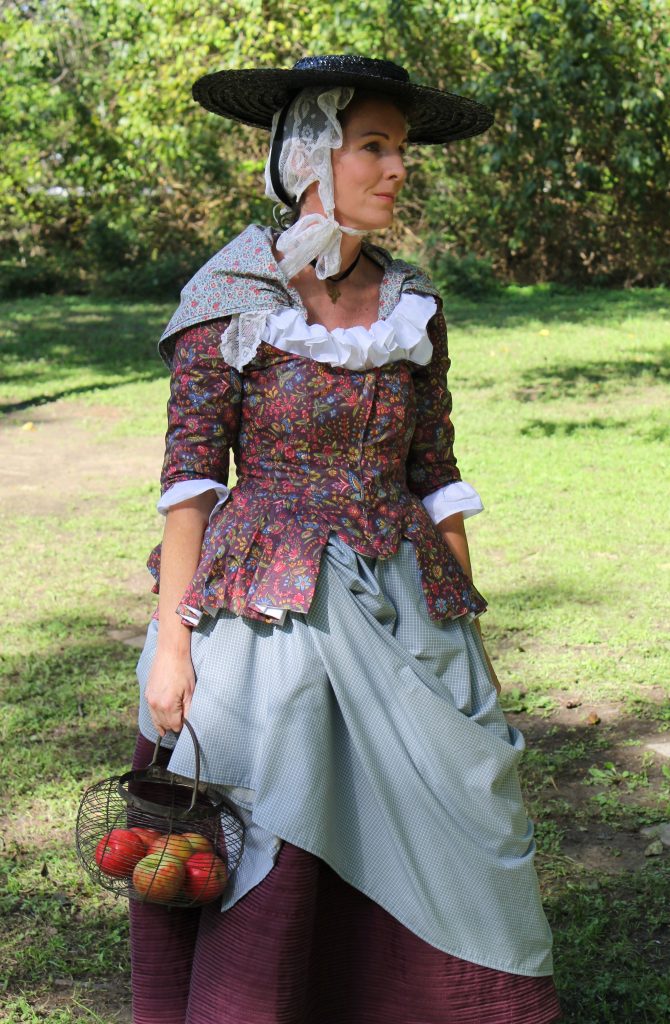 My next project will be a Victorian-era ball gown to wear at the Dickens Festival in December.
What look would you like to see created next October?
Laura
Costumes for other events can be found under the Fashion Tab at the top of the page.
Costumes created for previous challenges are linked below.