Hello dear friends! We interrupt the series on my travels to France to celebrate Sweet Guy who turns 17 this Sunday. He had his official Eagle Scout ceremony on August 25th. I thought I would share a step by step process of How To Create Rustic Eagle Scout Centerpieces.
The goal was to create centerpieces that felt "masculine" since this ceremony was for my son. I began with a plan to create something rustic which to me translated into wood, twine, and other outdoor elements.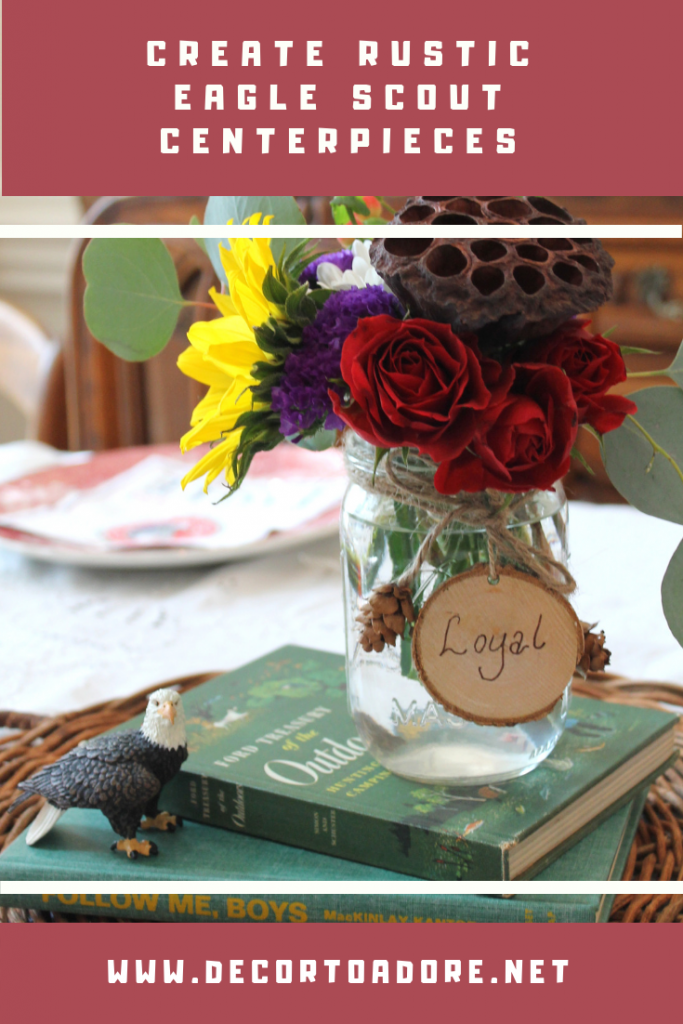 Twelve Points of the Scout Law
There was also the aspiration to include the 12 Points of the Scout Law into the centerpieces. Our hope was that everyone attending would know and cherish these traits in their own hearts and apply the principles in their lives.
A Scout is:
A Selection of Centerpieces
A few days before the party I made up three different centerpieces. They were then presented to the Scout to make the final selection.
The first featured a burlap scrapbook sheet (Hobby Lobby), old Scouting books (eBay), a fairly non-floral floral arrangement and other elements of Scouting.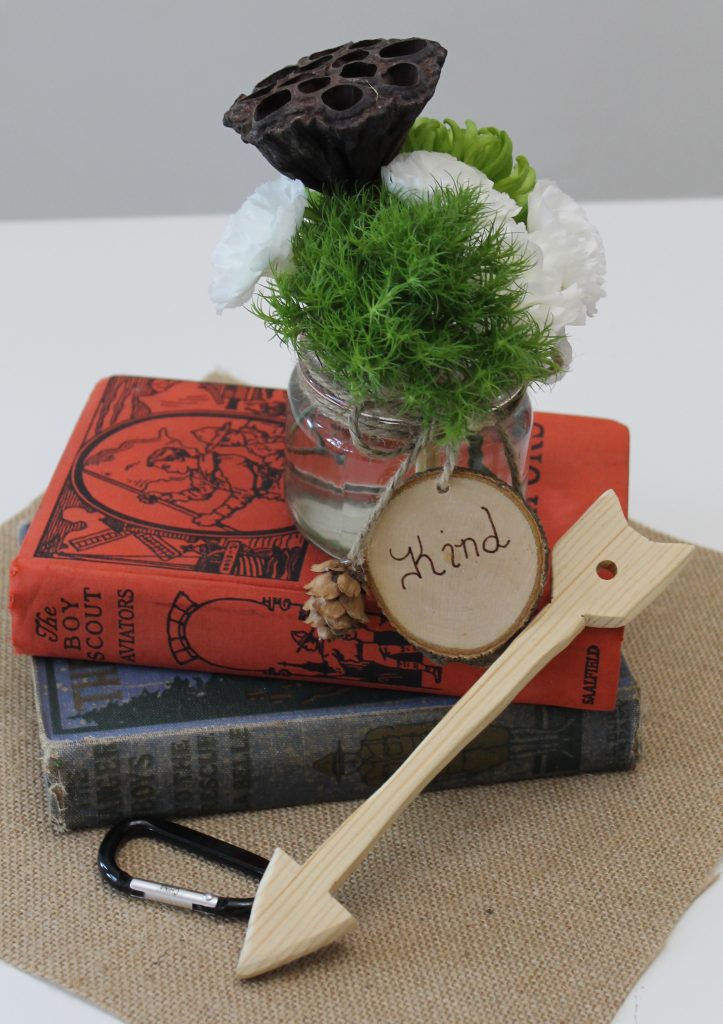 The second choice was a corrugated cardboard scrapbook sheet (Hobby Lobby), pinecone and twig sprinkles, the Scout law tied to the jar with raffia, and a few more flowers.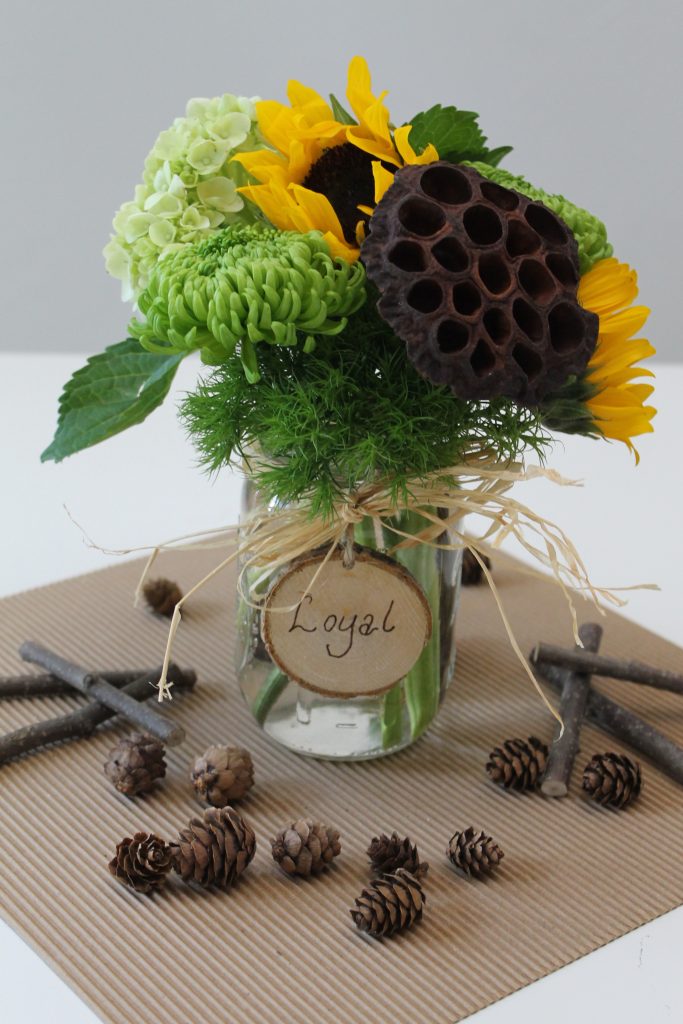 The final selection incorporated a patriotic theme. An eagle figurine (Michaels), red lantern jar (Dollar Store) and red, white and blue flowers.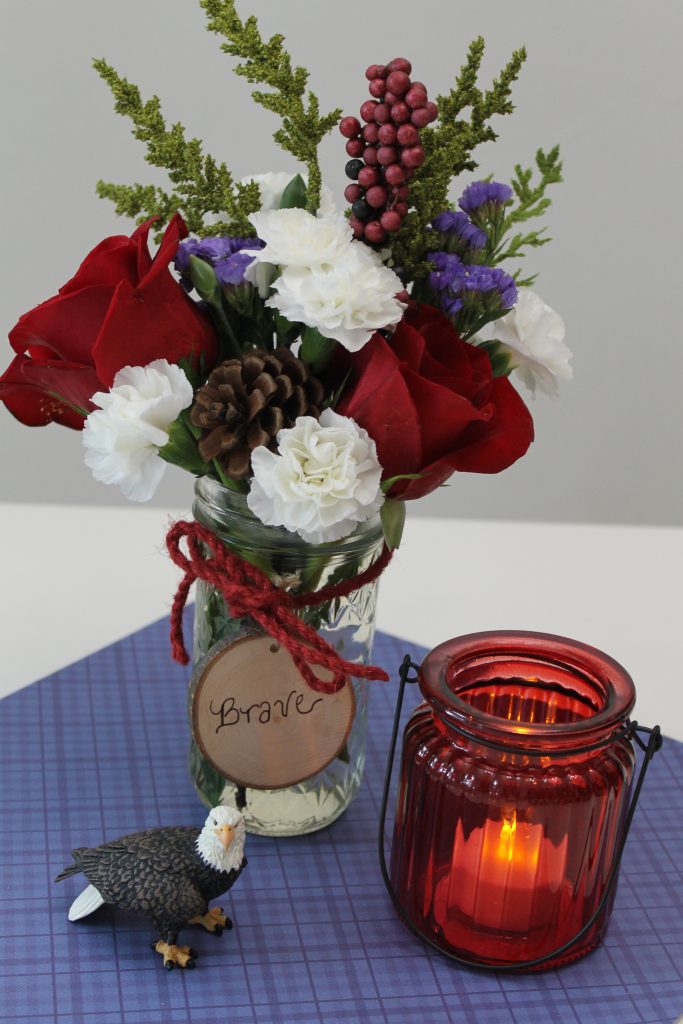 After viewing each grouping the Scout pulled out the elements he liked best from each display.
Corrugated cardboard
Twig and pinecone sprinkles
Scout law wood slices tied on with twine
Eagle Figurine
Old books
The red, white and blue flowers plus the yellow sunflowers because he "thinks they're happy".
How To Create Rustic Eagle Scout Centerpieces
Miniature pine cones were hot glued to the end of twine wrapped around clear glass mason jars. Each law was handwritten onto small wood slices.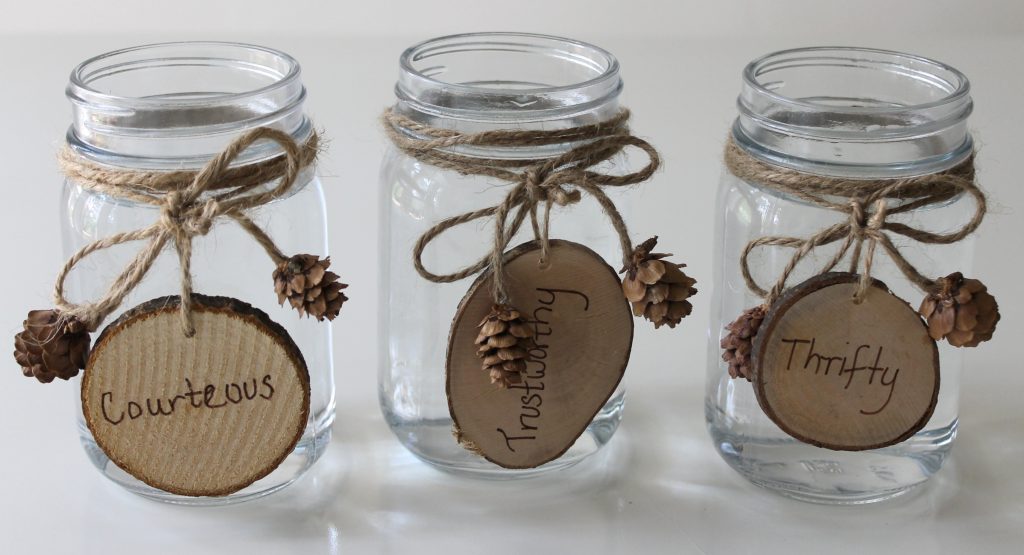 The final centerpiece looked like this for each of the tables at the ceremony itself.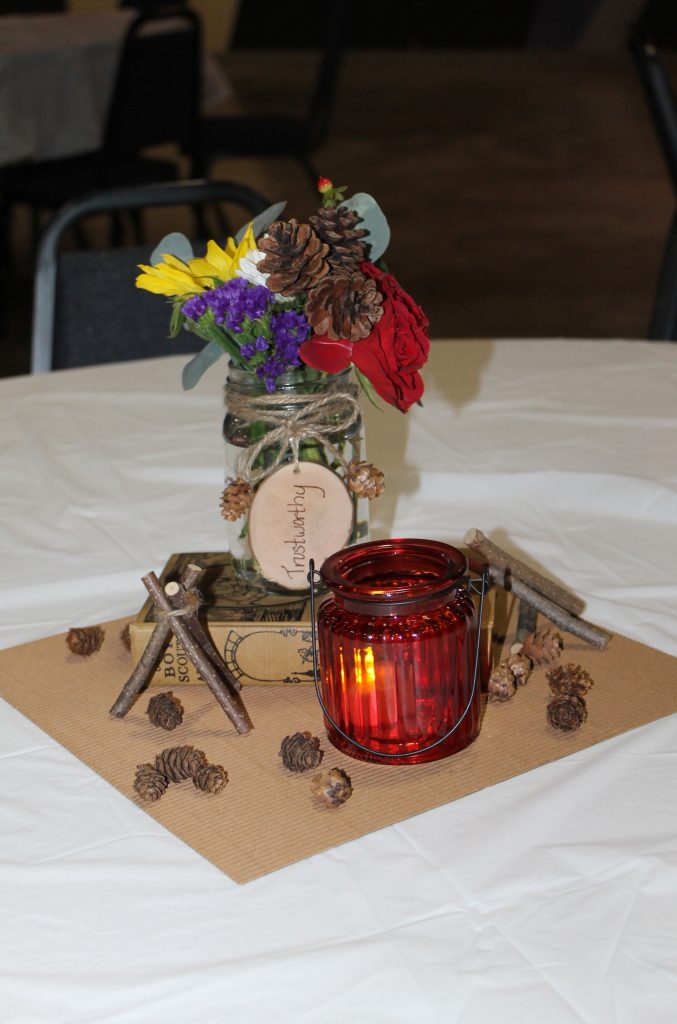 Another similar display was also set up at home.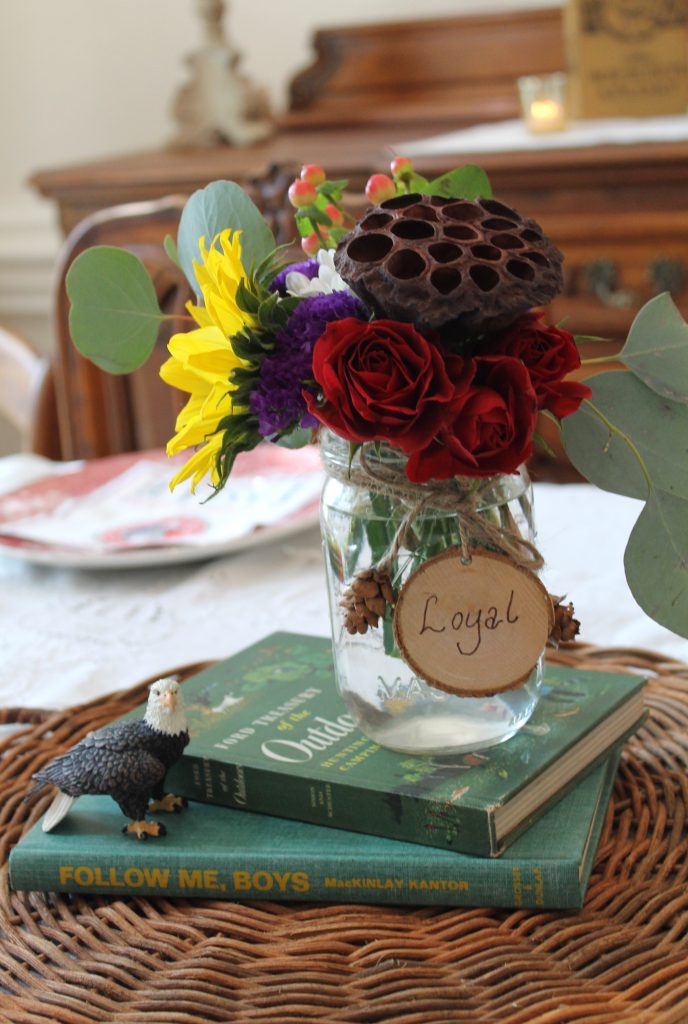 Tomorrow I will feature the handcrafted gifts made for our Scout. Sunday will cover the ceremony itself.
Laura
You May Also Enjoy