Hello and welcome to the Storybook Cottage 2018 Fall Home Tour. This wonderful collection of homes decorated in their fall finery is organized by my talented friend Marty of A Stroll Thru Life. If you are coming from Southern Hospitality I am so glad that you are here. Sweet Rhoda has such an amazing eye for color and detail.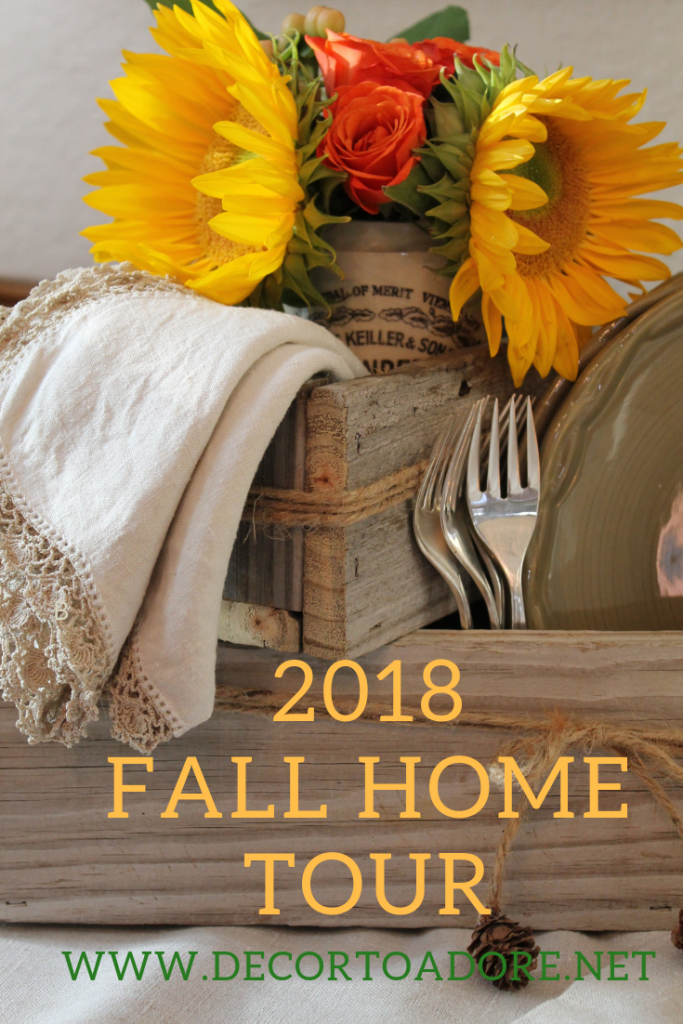 2018 Fall Home Tour
Storybook Cottage is slowly making its way towards fall. It is still quite hot here in Texas. But the front door is sporting a wreath I recently made from Dollar Store materials.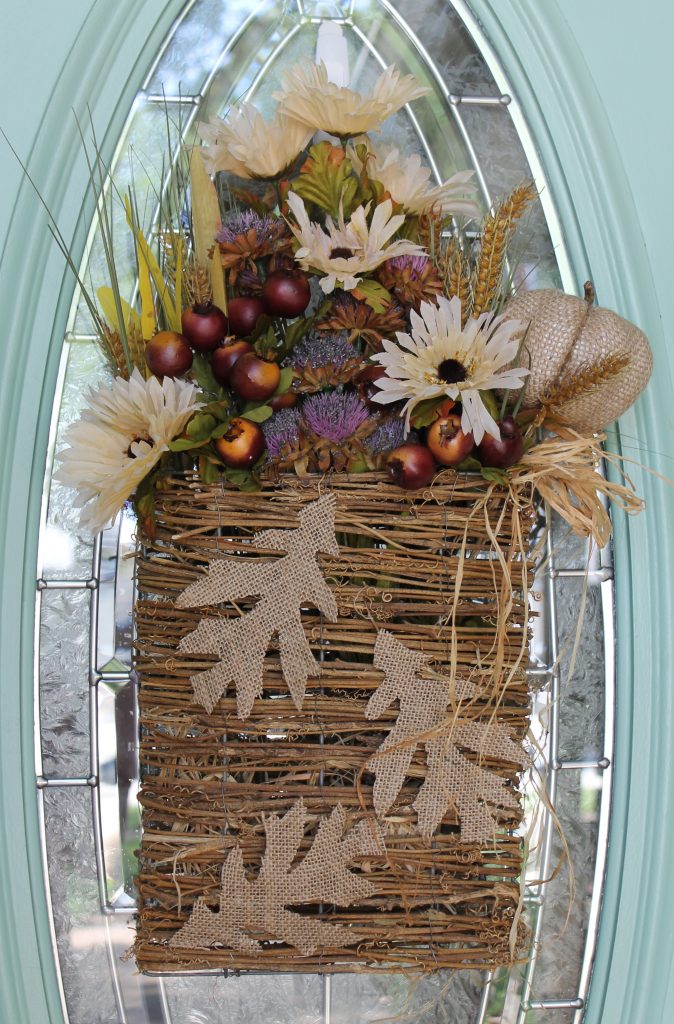 Dining Room
The tablescape was kept casual for the early fall season.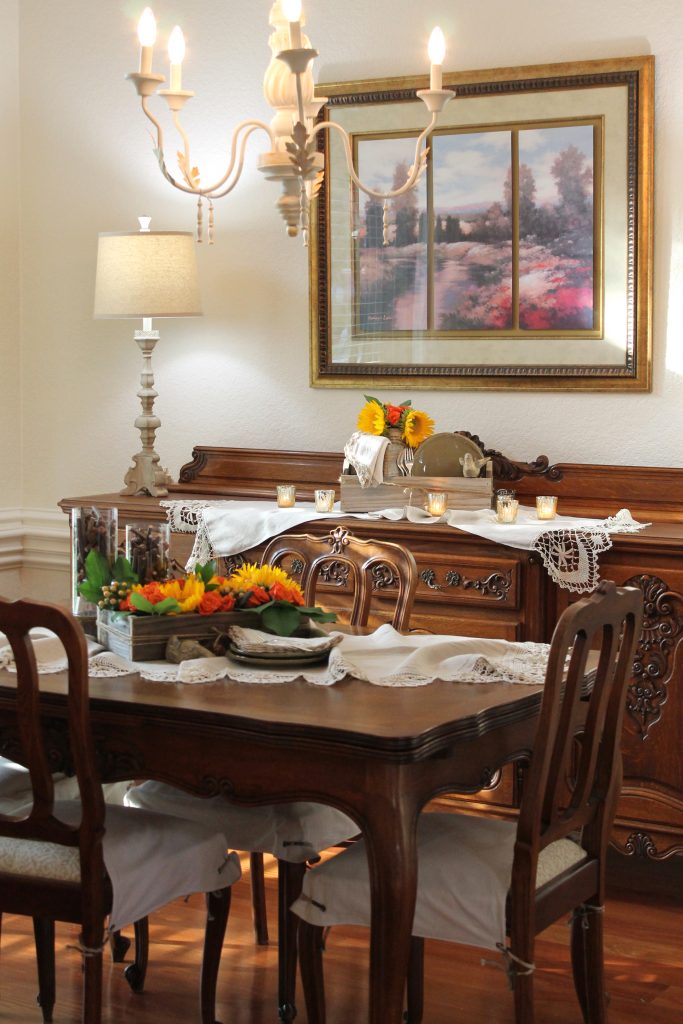 An antique linen and lace runner was topped with a wooden box filled with cheerful sunflowers.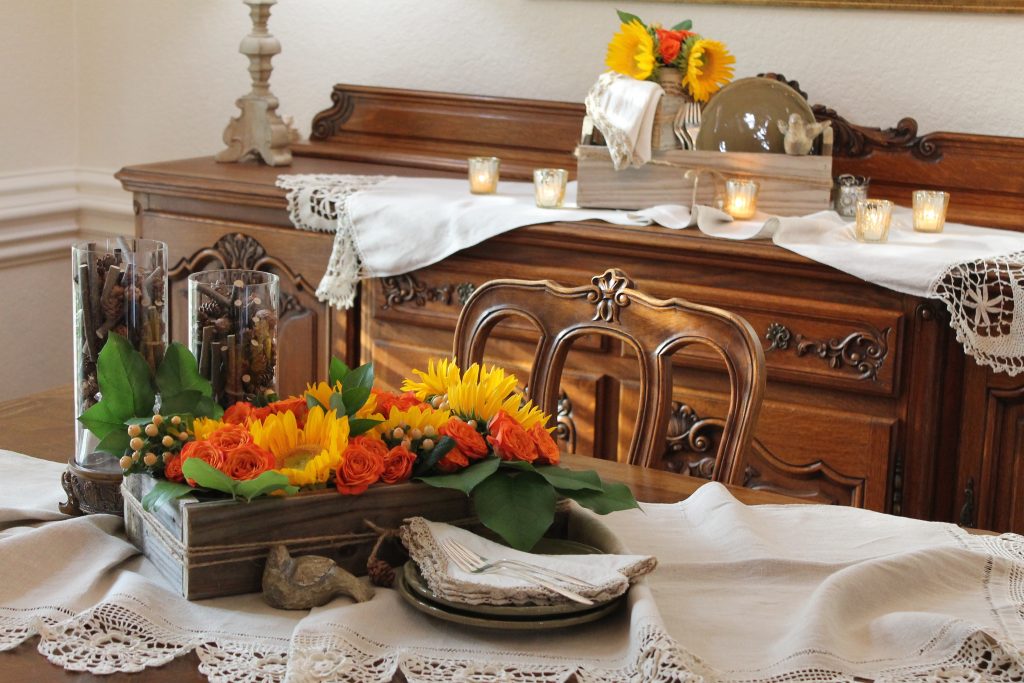 A few pinecones and other autumnal accessories help to complete the vignette.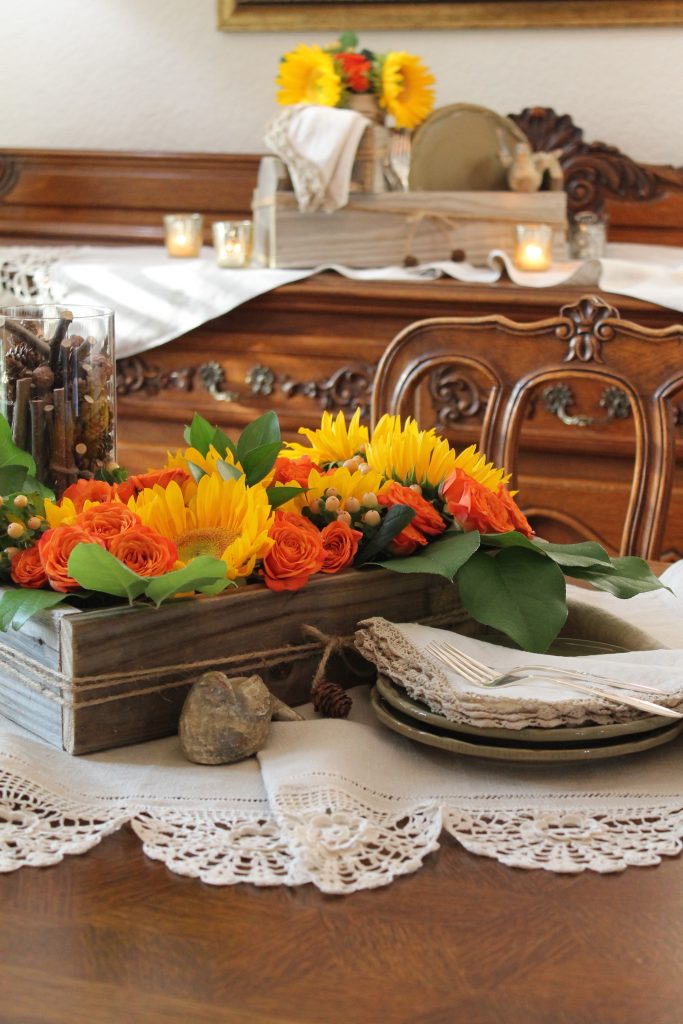 Over on the sideboard, a repetition of the same decor elements was given a slight twist.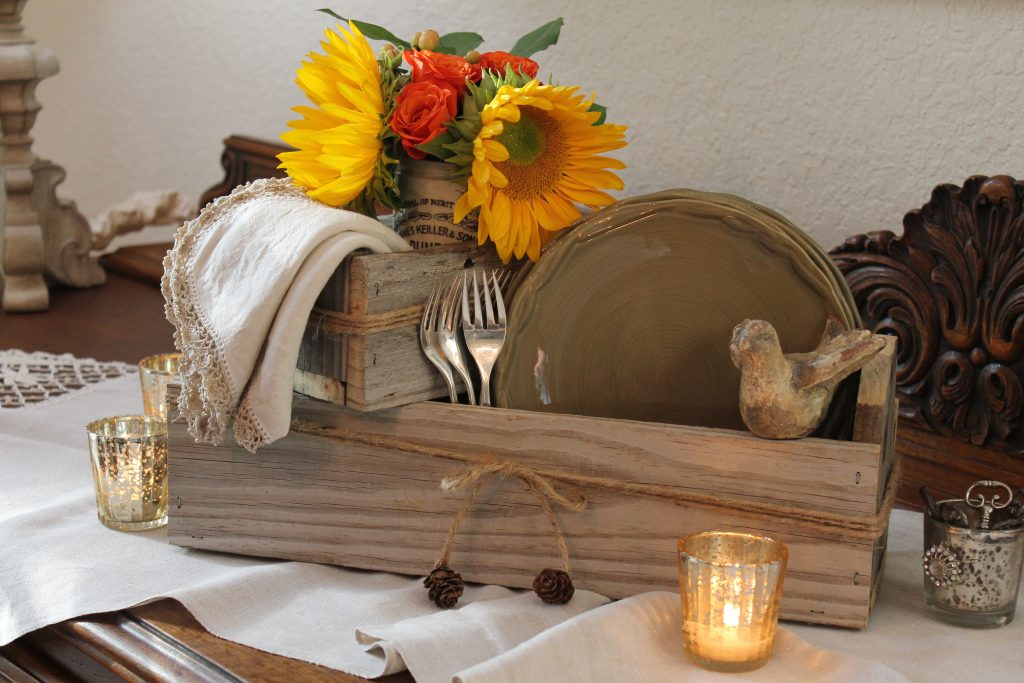 Kitchen
For our family, the delicious delights of fall happen in the kitchen.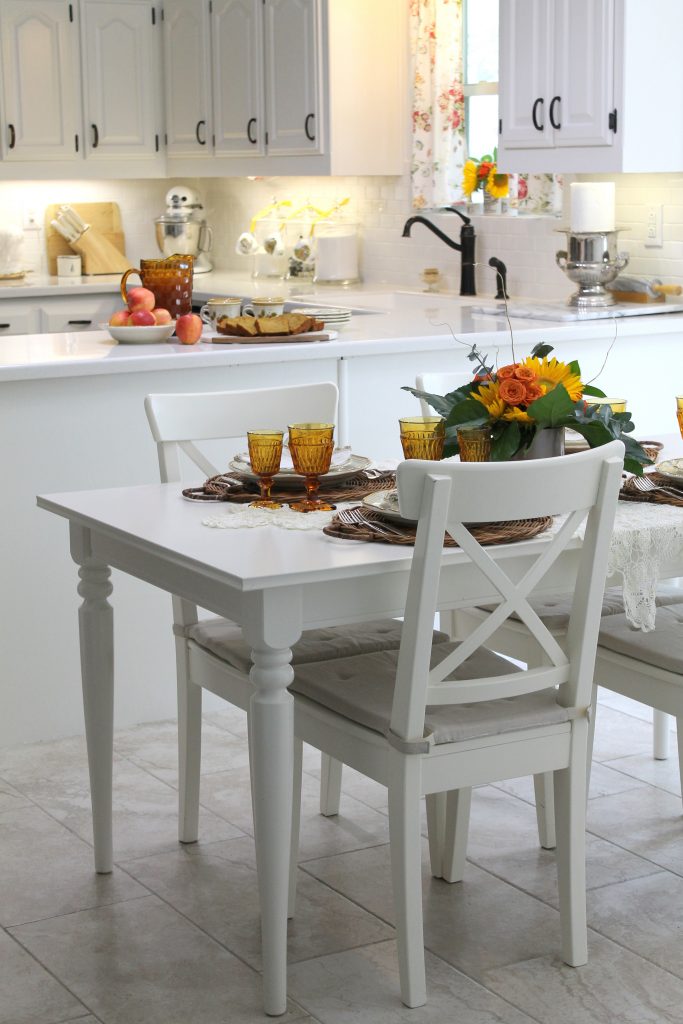 The table is set with my moms vintage Mikasa stoneware and amber goblets.
The leaves haven't begun to turn here yet but backyard clippings help to fill out the center floral arrangement.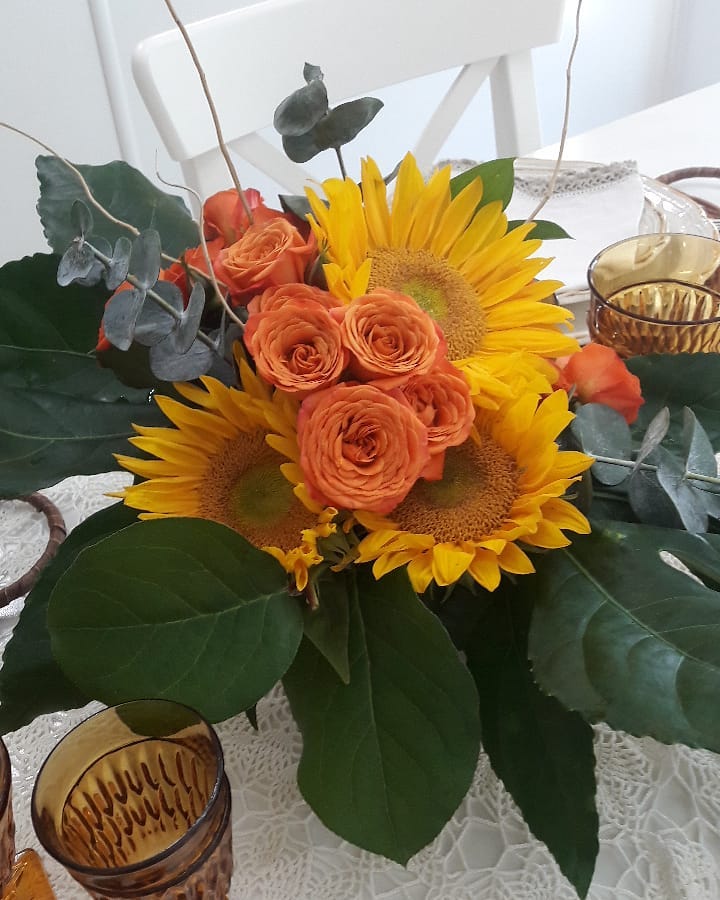 Please help yourself to a bit of cider and warm pumpkin bread.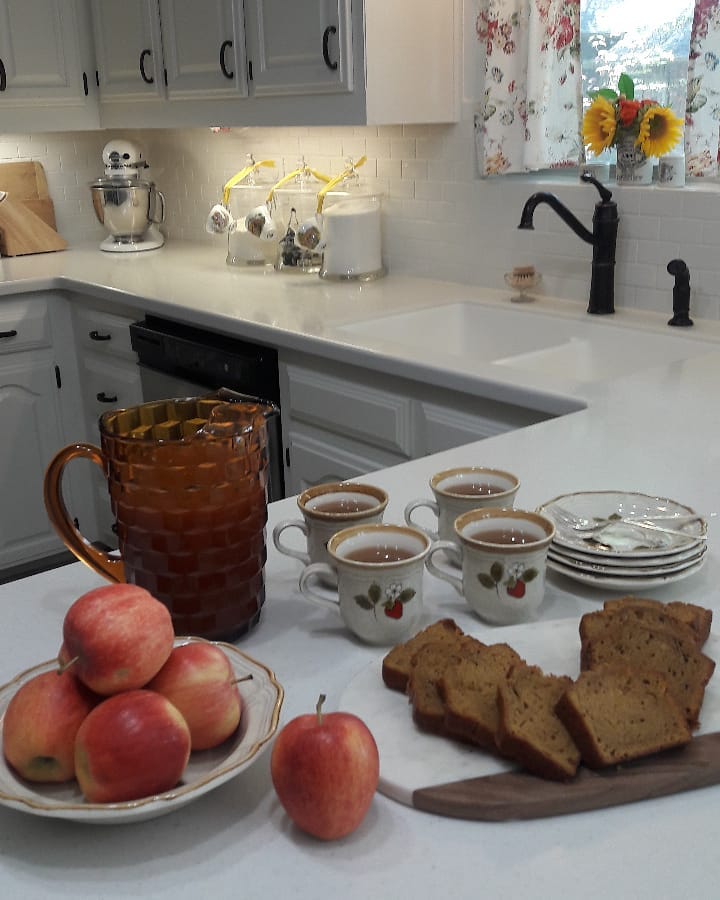 The ever-changing shelf gets a fun fall makeover as well.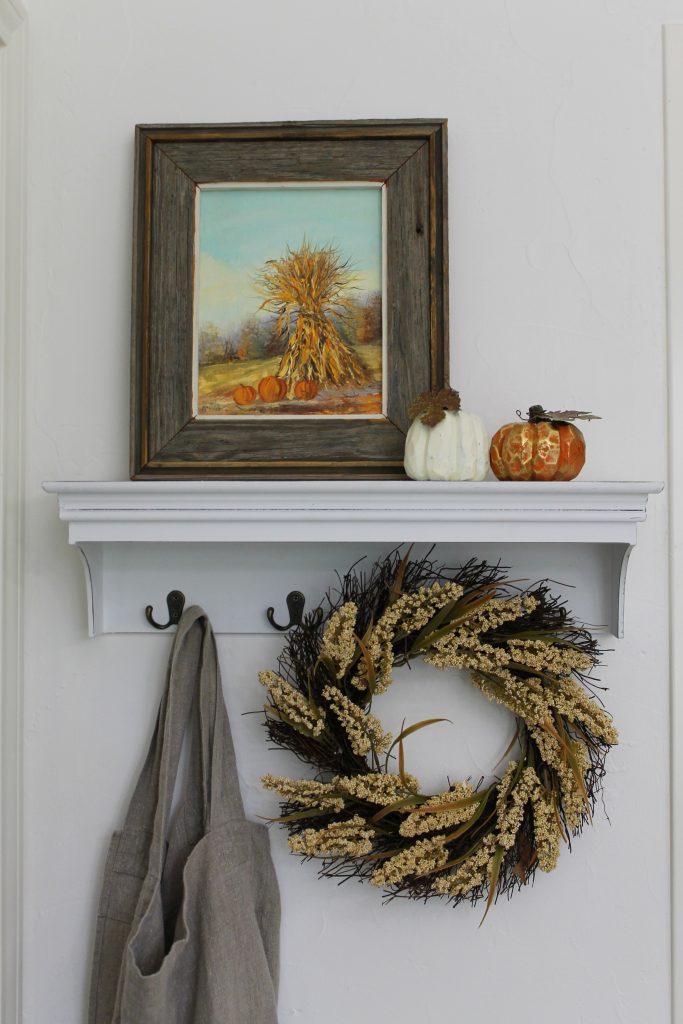 Guest Bedroom
So far we are only expecting one guest to arrive this fall. But that can always change.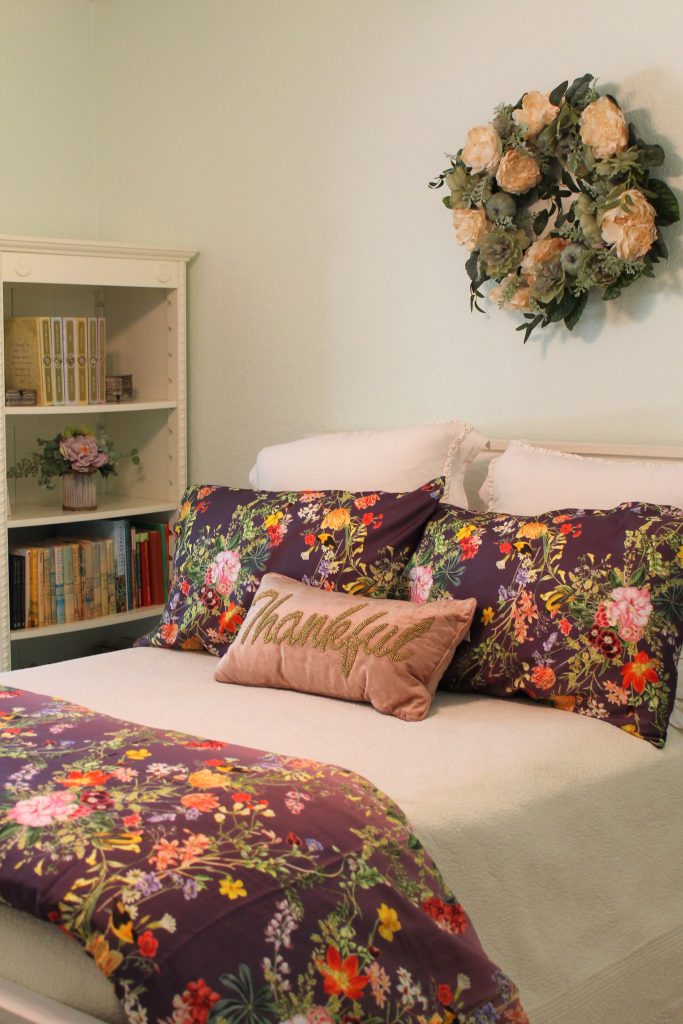 I am truly thankful for all the friends and family members who come to stay at Storybook Cottage.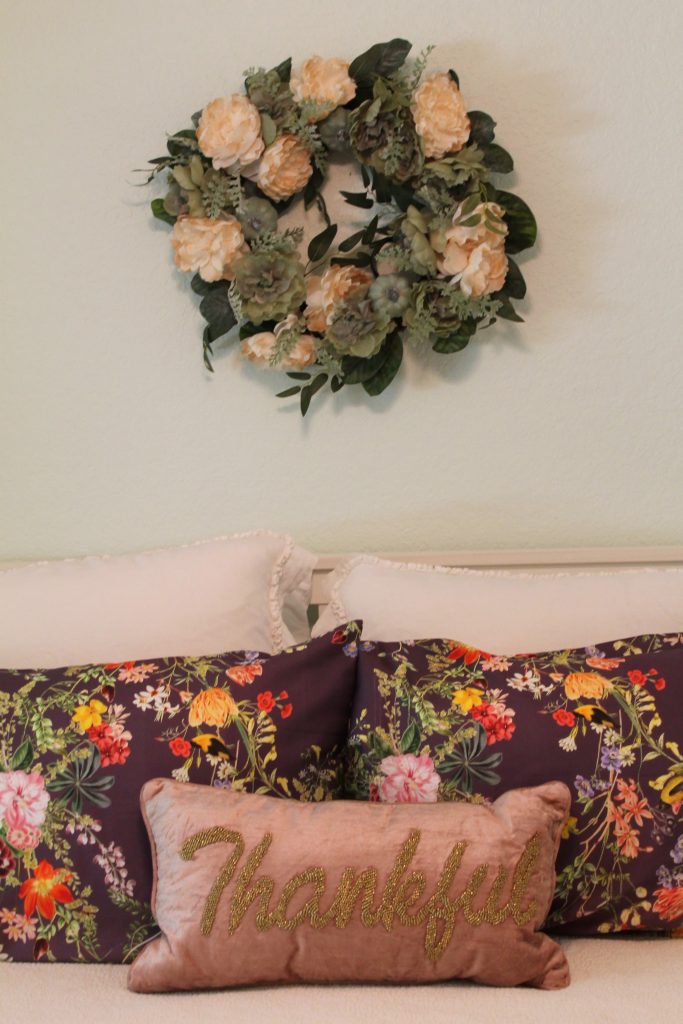 Grace the doxie hopes you have enjoyed the tour. Up next is Cuckoo 4 Design. You will love Julia's home. Her lovely European touches always remind me of when I lived in Germany.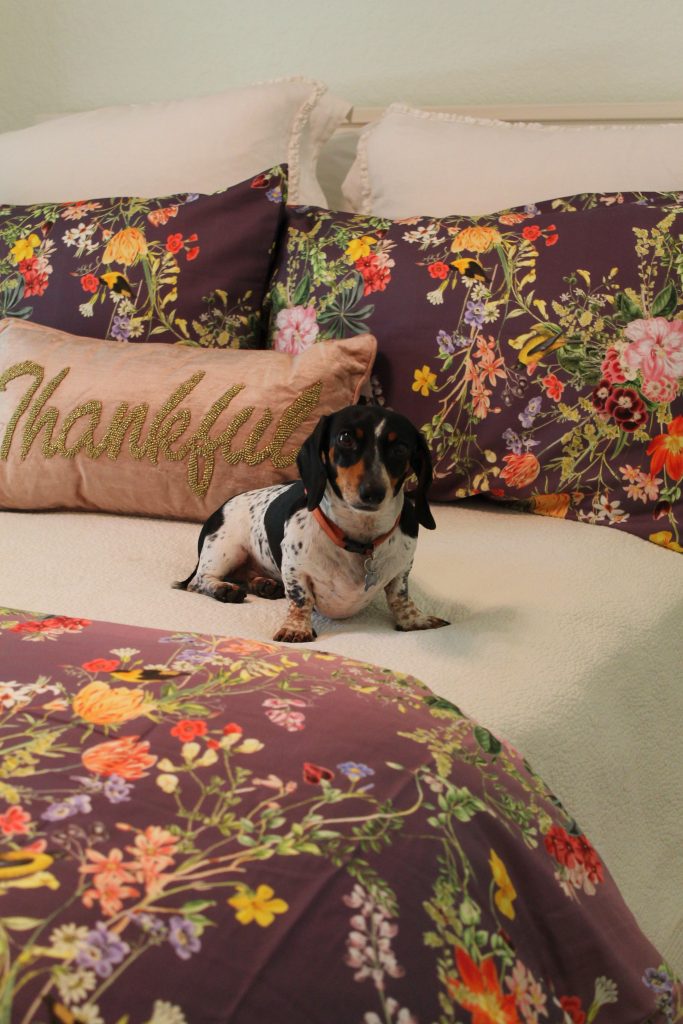 Please be sure to visit all the lovely fall homes on the tour.
Laura