It is really hot here in Texas. Fall is still another 6 weeks away, at the least. But blogland says its time to break out the autumnal decor. I am so thankful to Amber from Follow The Yellow Brick Home for inspiring me. Here is a Transitional Fall Wreath Made With Dollar Store Supplies.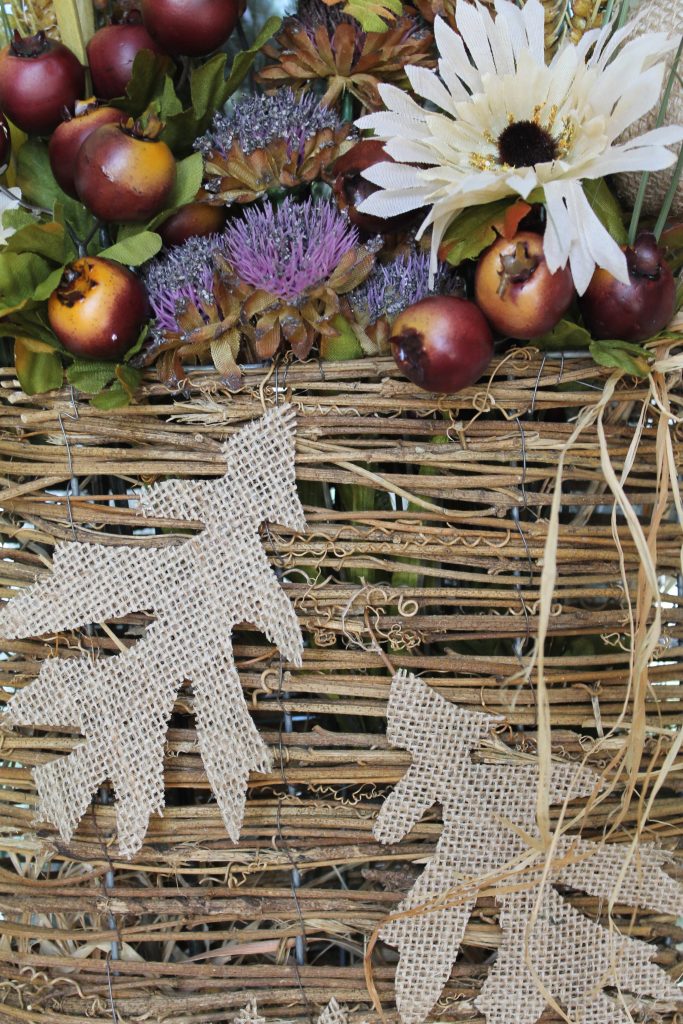 Transitional Fall Wreath Made With Dollar Store Supplies
If you are coming over from Common Ground may I say "Welcome!" Debra always has some of the cutest fall displays.
Our front door at Storybook Cottage is always a bit of a challenge to decorate. Circular wreaths don't look quite right on the oval glass window. I like to try and create oblong arrangements to mimic the shape.
For a new fall look, the wicker basket last seen HERE was repurposed.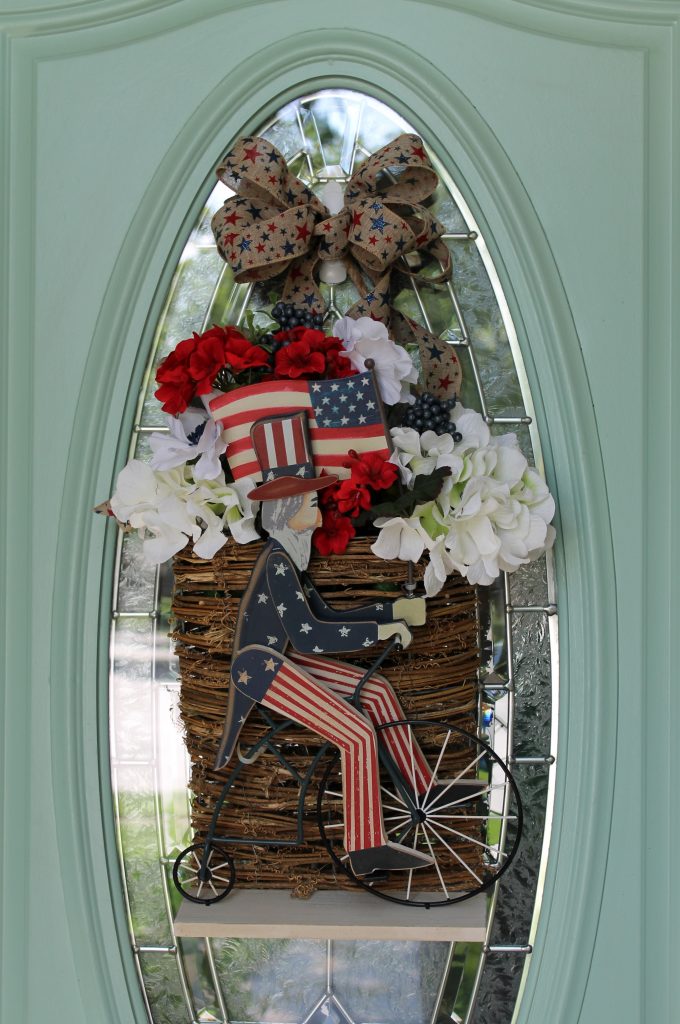 I purchased $8 worth of faux florals at the Dollar Store as good bargains are a must. Our entryway is uncovered so the decor really takes a beating and is generally tossed out at the end of the season.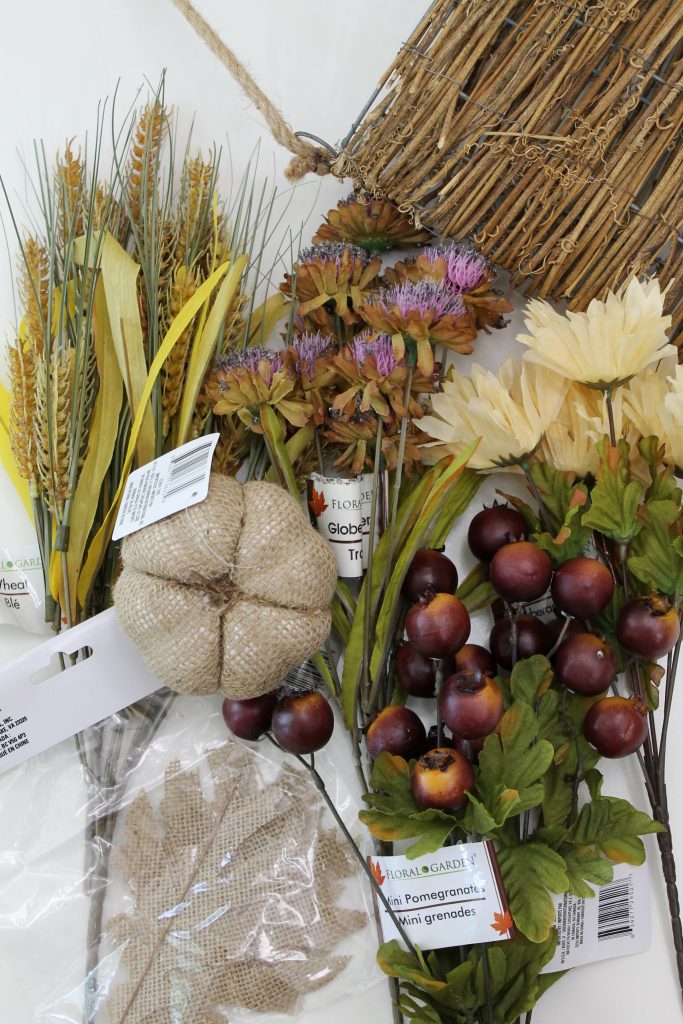 After removing the old florals I cleaned up the basket and simply attached 3 burlap leaves to the front for added texture and color.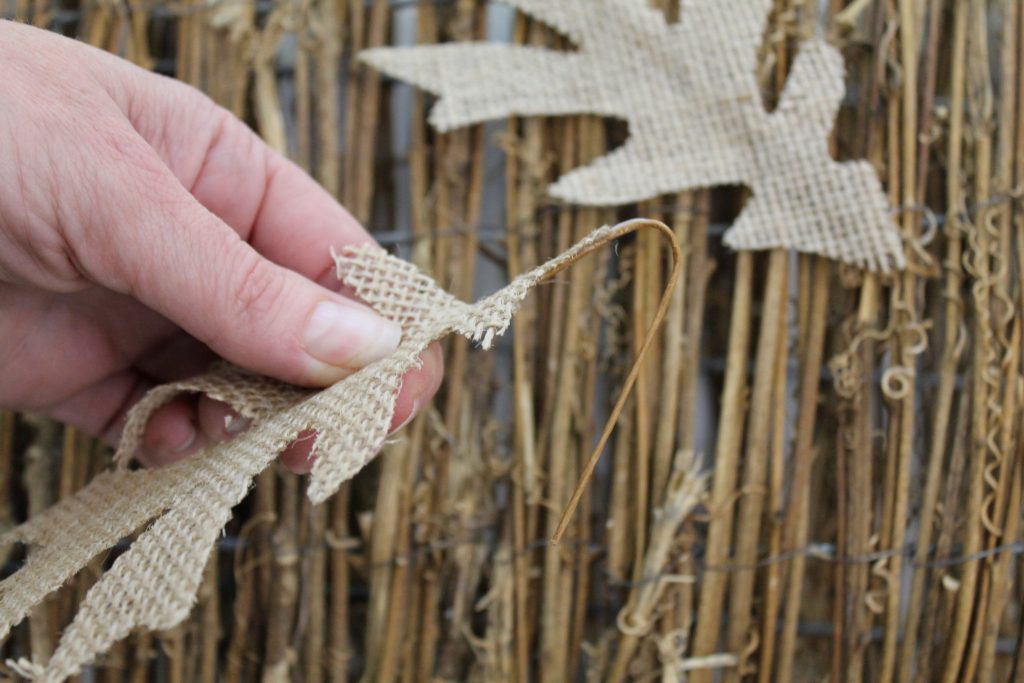 A small bow was made on one side from raffia that I had on hand.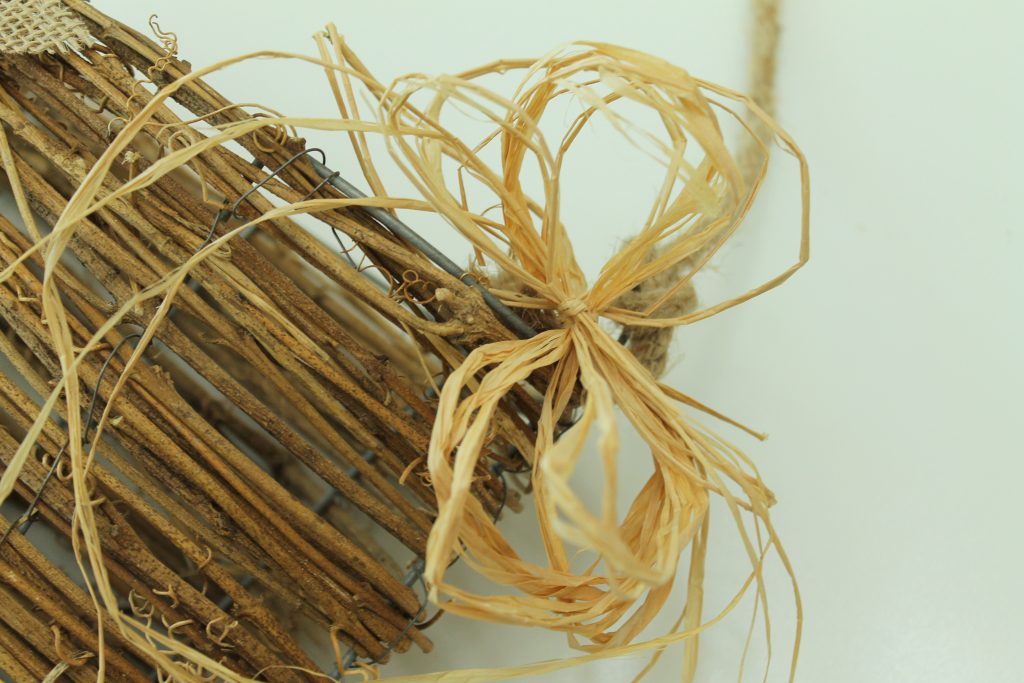 You can easily insert bamboo skewers into styrofoam pumpkins.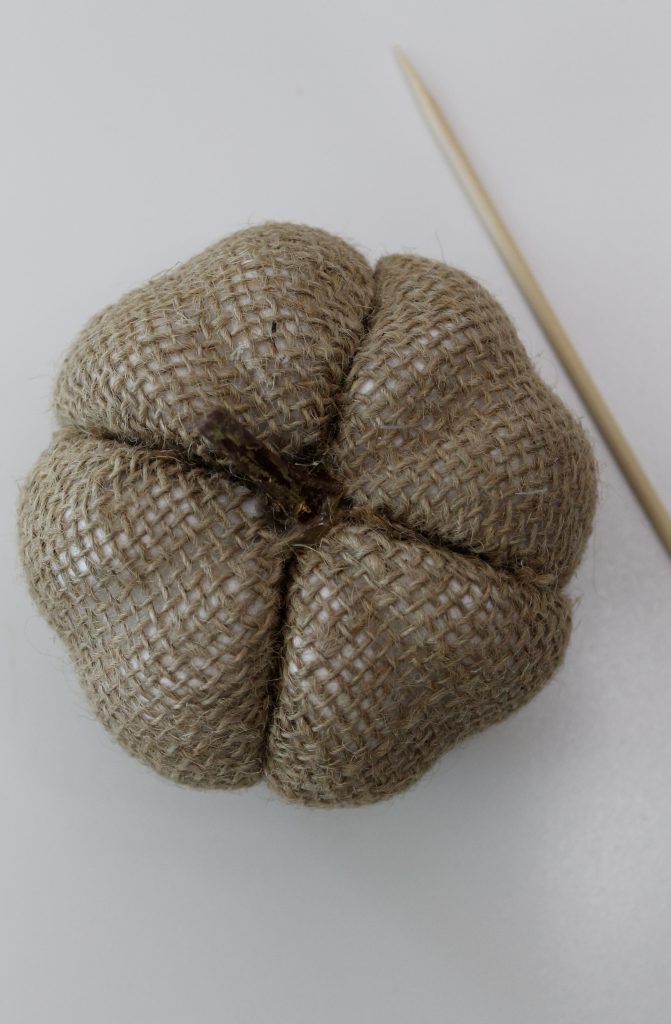 I then added all of the florals to the basket as is except for one. The cream mums were separated with wire cutters to add color evenly throughout the door hanging.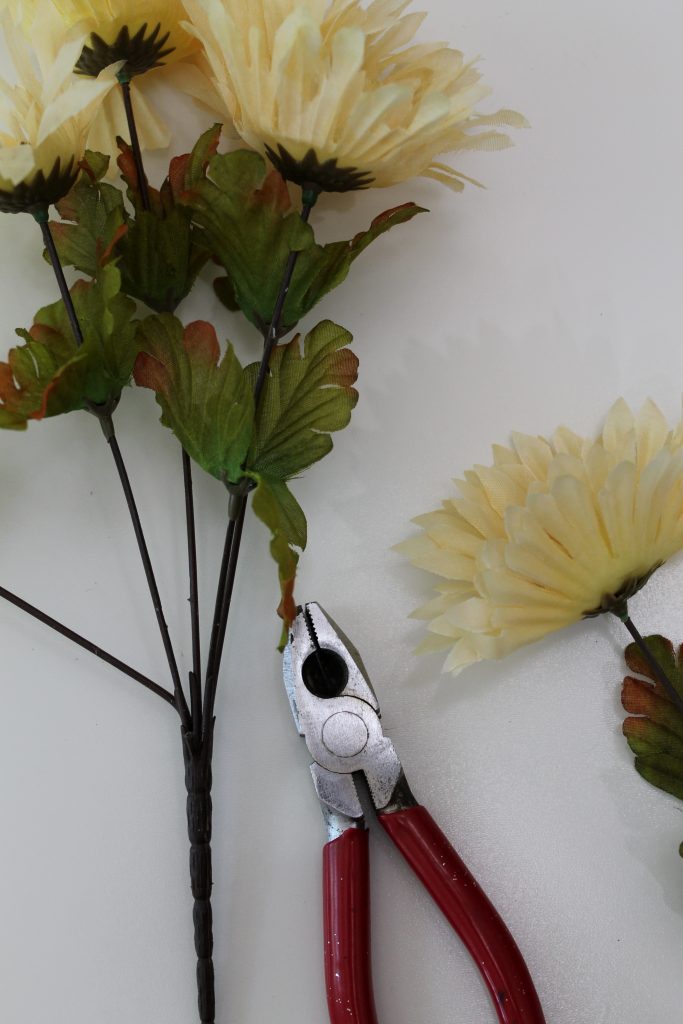 It adds just the right amount of pre-fall happiness to the front door.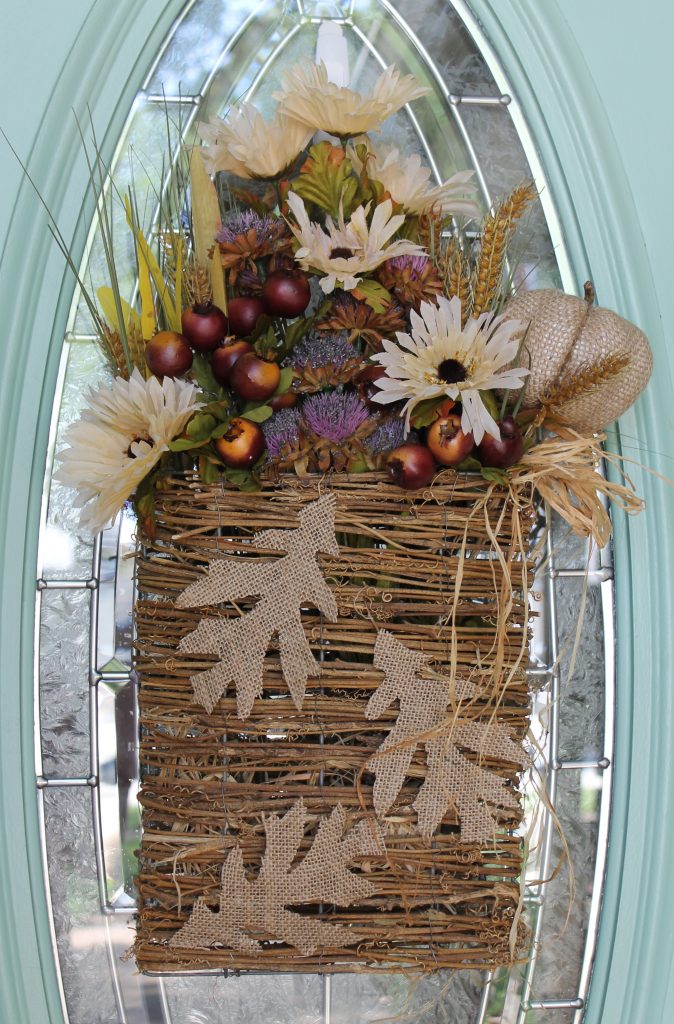 A Bit More Autumnal Decor
Right now we are having new carpeting installed in the upstairs and all three bedrooms downstairs. Our living and family room is currently full of furniture. So, other than the formal dining area I have yet to add any fall decor.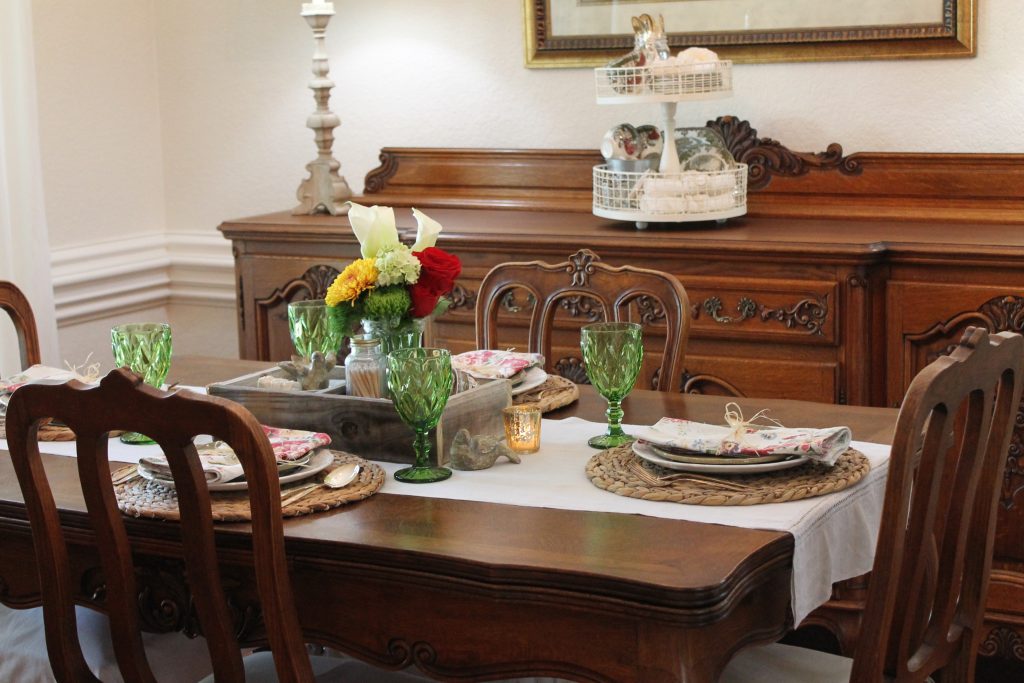 I created this tablescape to celebrate Back to School.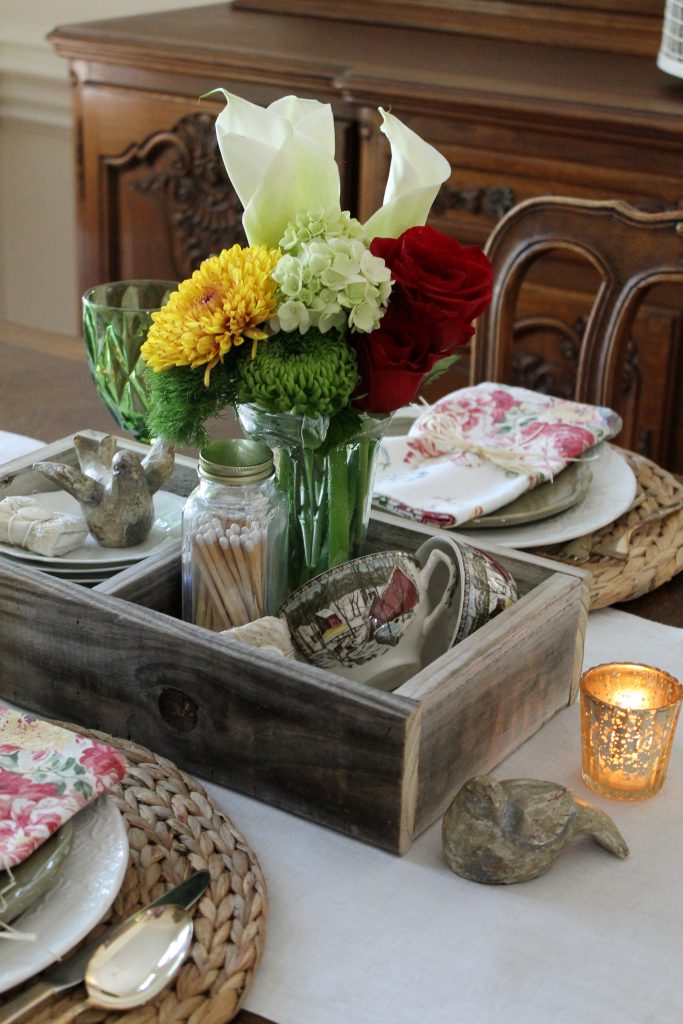 The tiered tray on the sideboard is filled with tarnished silver, candles, and napkins.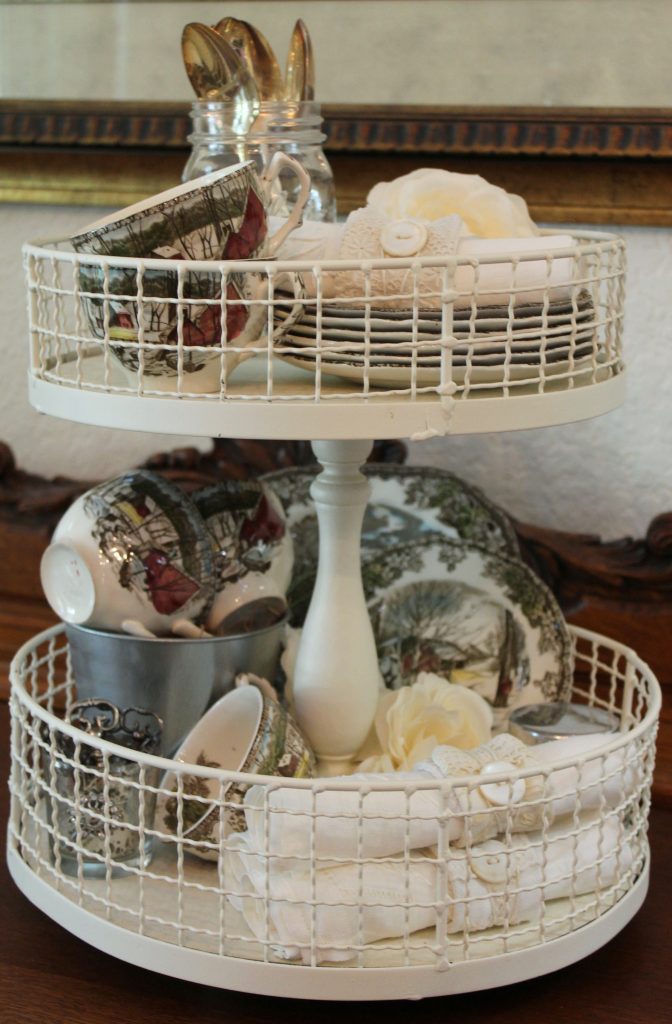 Next in the lineup is my dear friend Marty from A Stroll Thru Life. She always has great ideas for fall decor on a budget.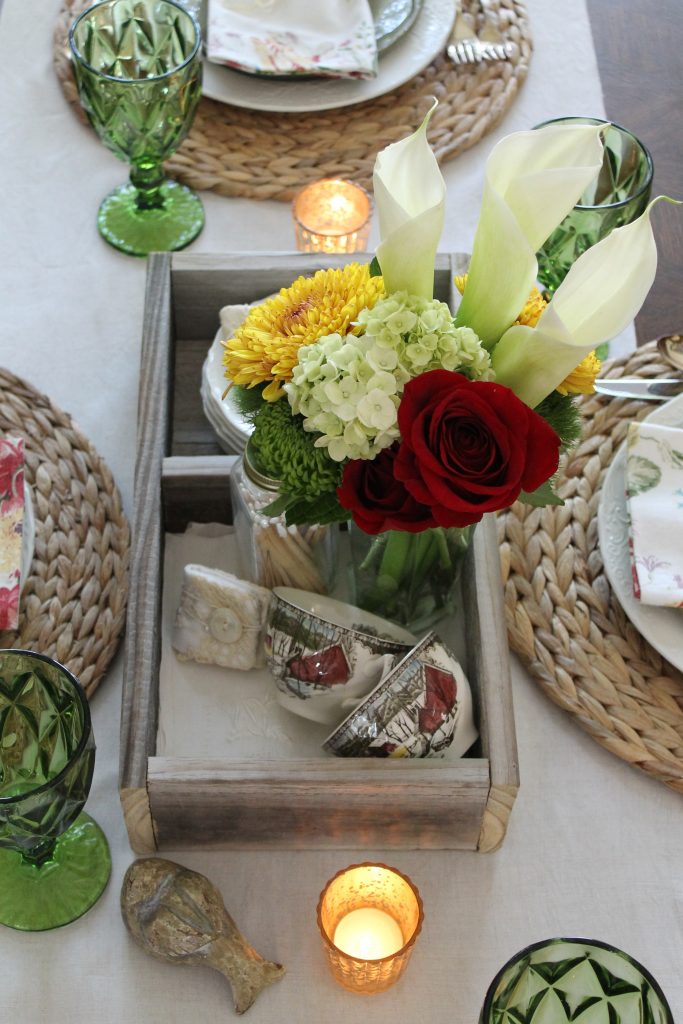 Please be sure to visit all of the wonderful homes on the Transitional Fall Tour.
Happy Fall Y'all!
Laura