Château de Villette is now on my "must see" list. Built in the 17th century it has been lovingly renovated by French decorator Jacques Garcia. The château recently set the scene for a Monique Lhuillier fashion shoot. Which led to Saturday Smiles Like A Rainbow.
Saturday Smiles Like A Rainbow
Elsie has done it again with her magical rainbow-hued bookcase. I love her thoughts on buying and displaying vintage.
Taste the Rainbow
I try to eat a wide variety of foods. I'm drawn to the bright colors found in fruits and vegetables. I love the idea of popsicles made from leftover smoothies.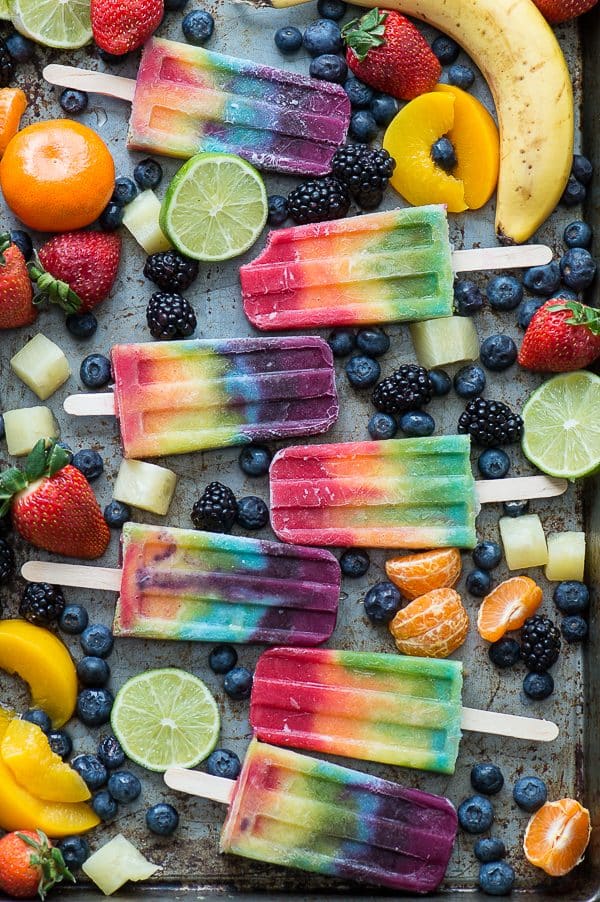 Goals
Did you see the wonderful prop room Courtney has created? There are so many great storage ideas. I plan to make a few my own.
What To Watch
The pickings seem to be rather slim in the area of television viewing. I am looking forward to the new series Making It on NBC. My sweet friend Jemma is one of the contestants. Tune in Tuesday, July 31st.
True colors are beautiful, Like a rainbow.
Laura
You May Also Enjoy