I recently joined a few of my fellow costuming enthusiasts from the D/FW Costumers Guild to view a collection of Amazing Cinema Costumes used in various films. The Cut! Costume and the Cinema exhibit is currently on view at the Arlington Museum of Art.
Amazing Cinema Costumes
The exhibit contains 43 costumes that represent five centuries of fashion and dress.
As many of you know I am a huge fan of period films. It was such a delight to see Jane Eyre's wedding dress and Little Dorrit's purple confection from the Romantic Era (1825 and 1835).
The Phantom of the Opera pink ball gown, designed by Alexandra Byrnetook, my breath away.
A true showstopper was from Land of The Blind. The First Lady Josephine costume was worn by Lara Flynn Boyle. The amazing dress was created by Phoebe de Gaye.
I cannot even begin to tell how scrumptious the yards and yards of red silk were in person.
Details, Details
To be able to closely view the exquisite details found in these costumes was a delight.
Scarlett Johansson's costume for character Olivia Wenscombe in The Prestige.
I wanted to touch this embroidered waistcoat, worn by Natalie Portman in Goya's Ghost, so bad that I had to hide my hands.
I learned that antique pieces, such as lace, are often incorporated into new costumes. This is something that I also do. But nowhere near on this level.
From Ever After Anjelica Huston's Baroness de Rodmilla de Ghent (evil stepmother) dress. It was designed by Jenny Beavan and won an Academy Award for Best Costume.
This blush colored dress was worn by Nicole Kidman in The Portrait of a Lady.
The lace and beadwork was simply exquisite.
I loved the research provided in the section featuring undergarments. Which truly do make or break the look of a gown.
Men's Costuming
There were also costumes for men in the exhibit. Including the iconic pirate Jack Sparrow.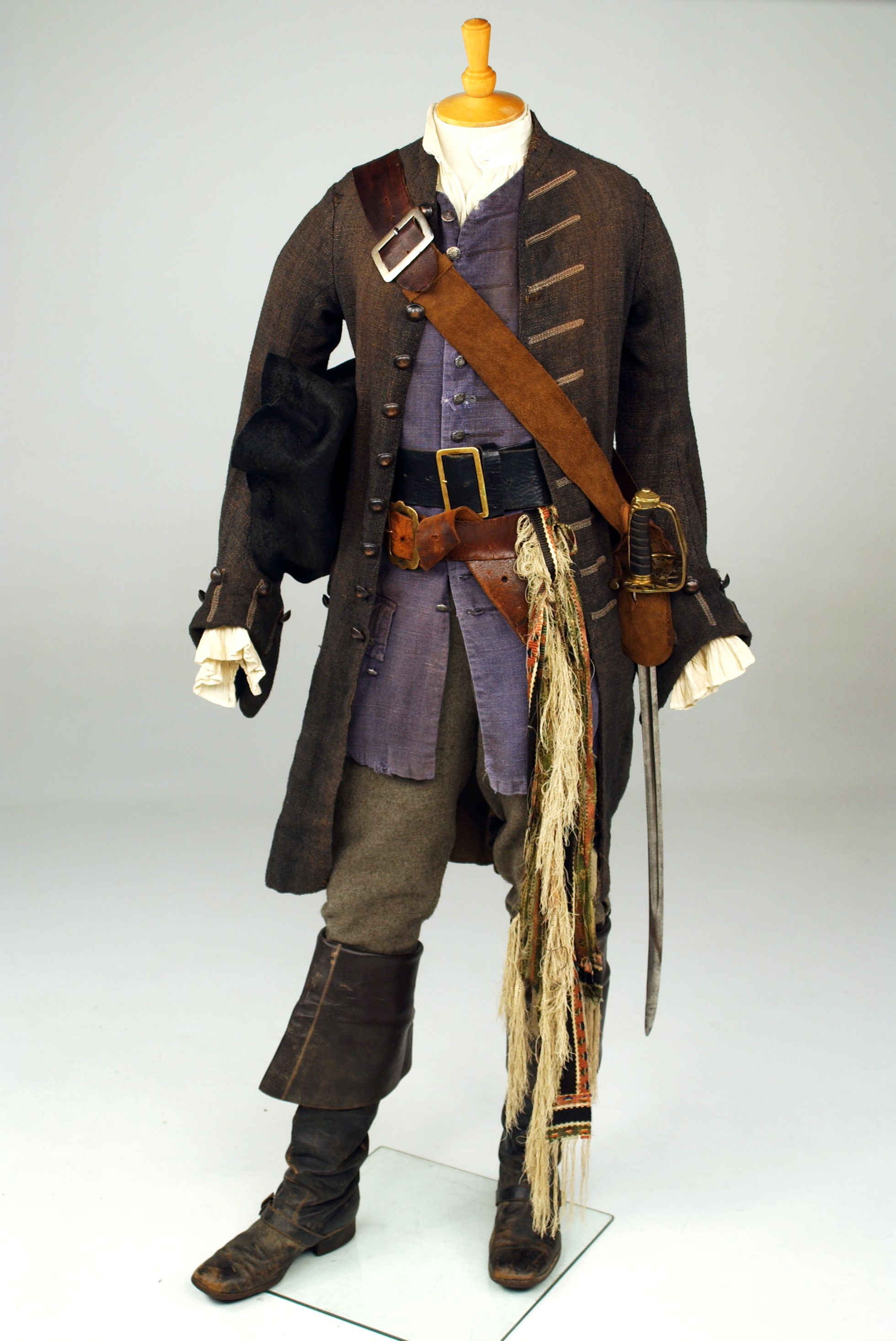 Jude Law and Robert Downey Jr's Sherlock Holmes costumes. Set in 1890 the costumes were created by Jenny Beavan.
The traveling exhibit runs through August 12th. Perhaps it will be near your home next.
From Finding Neverland Sylvia Llewelyn Davies played by Kate Winslet.
You can view more images on my Instagram Stories account HERE.
Laura