Thank you for all the lovely comments on Tuesday's costume reveal post. As promised today's post is all about the UNDERWEAR and Construction Details of the 1880's Traveling Suit.
The Bonnet
I'll start with the bonnet because it's one of my favorite elements. I found the circa 1950's child's bonnet with daisies for $2.00 at Round Top.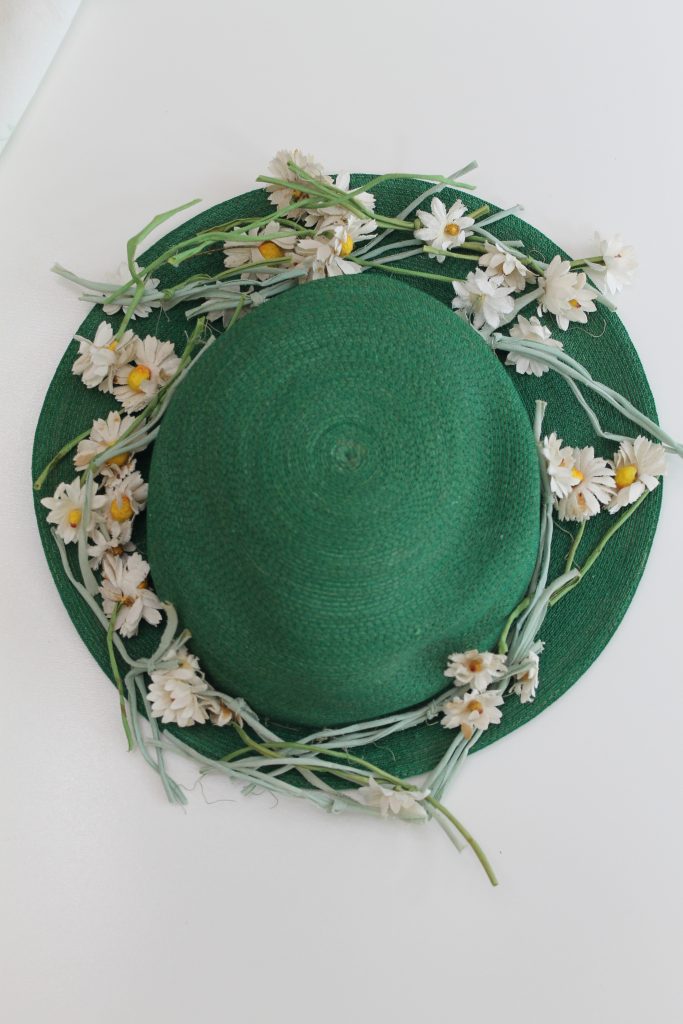 I carefully removed the flowers, gave it a rinse in my kitchen sink and let it air dry. While it was drying I folded the straw into the shape I was seeking. Once dry it received two coats of spray paint.

I actually went to all the big box craft stores looking for floral embellishments. None really offered the look I was seeking. So I had a lightbulb moment and grabbed a box of purple and blue Rit dye.
Two glass mugs were each filled with a bit of water and dye. Then I handpainted each daisy flower and let them air dry.
I had nothing to lose and simply crossed my fingers that it would work. It did.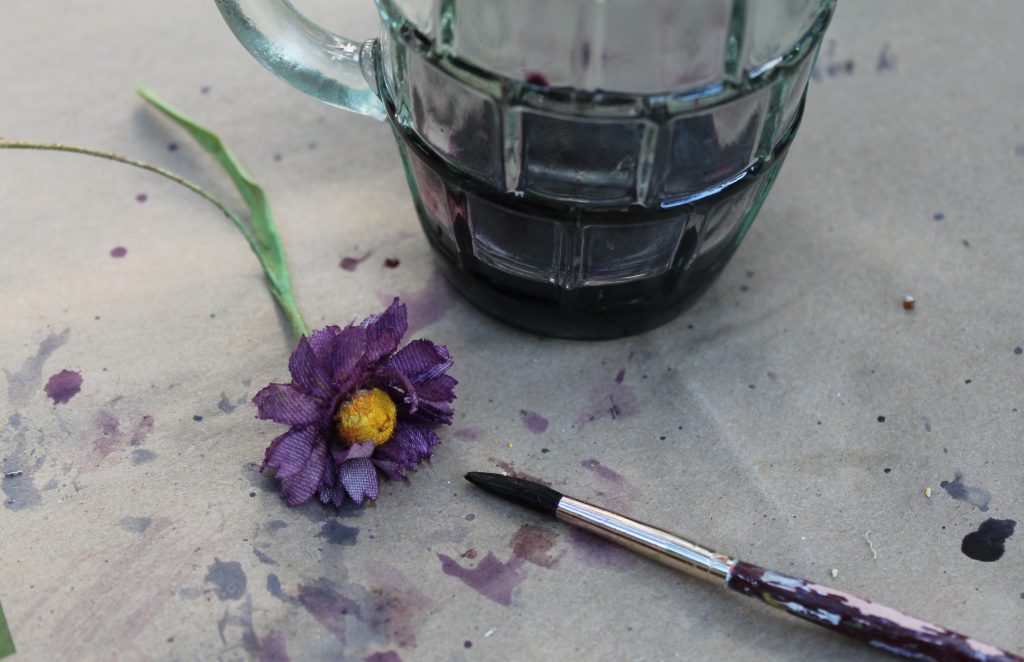 I gathered some vintage velvet ribbon, leaves and funny green millinery bits and bobs.

Some things were stitched on by hand and the rest was hot glued.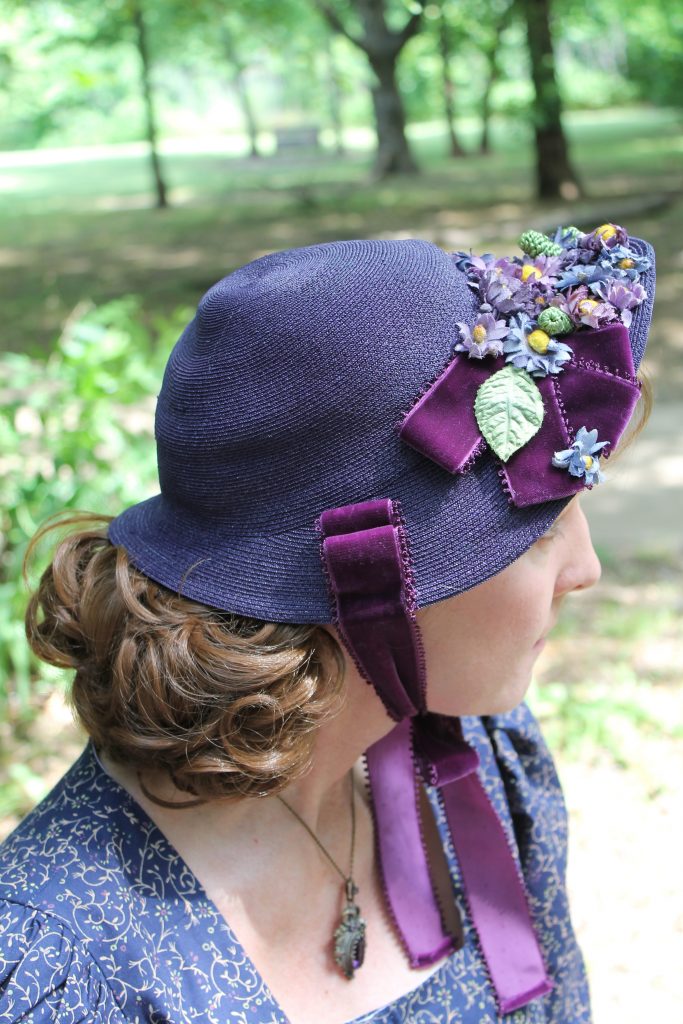 Victorian Undergarments
My dear friend Rita had recently sent me a box of amazing antique clothing. Nestled inside were two petticoats. Both needed bit of TLC. After a good soaking, I set out to mend the petticoats and ended up combing the two petticoats, selecting the best elements of each.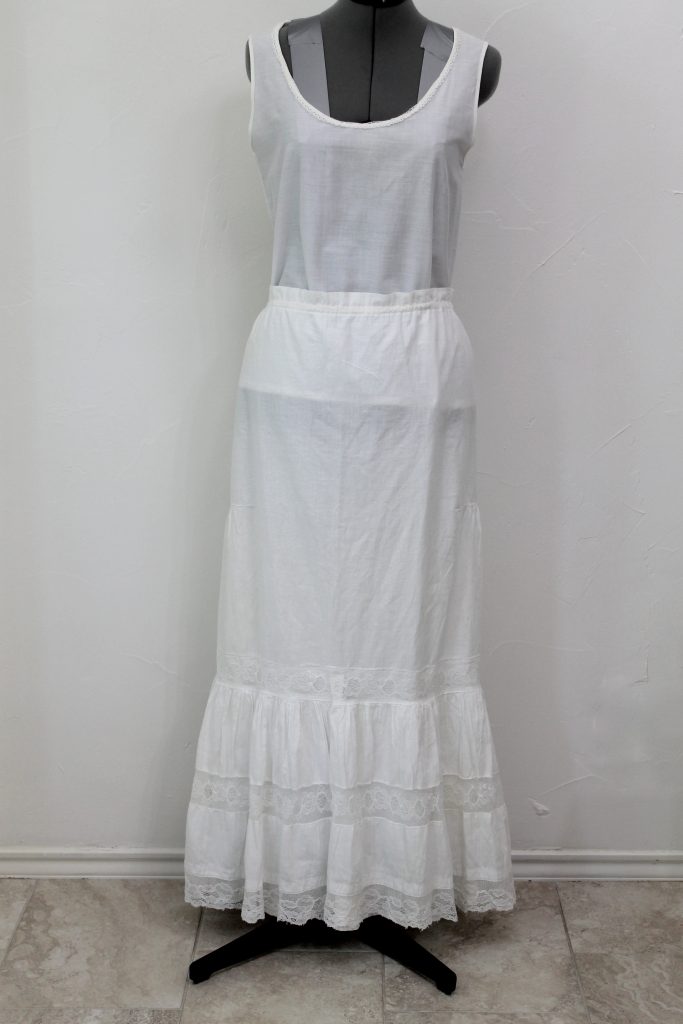 I created a historically accurate drawstring closure.

Once the ties are tucked inside it lays fairly smooth.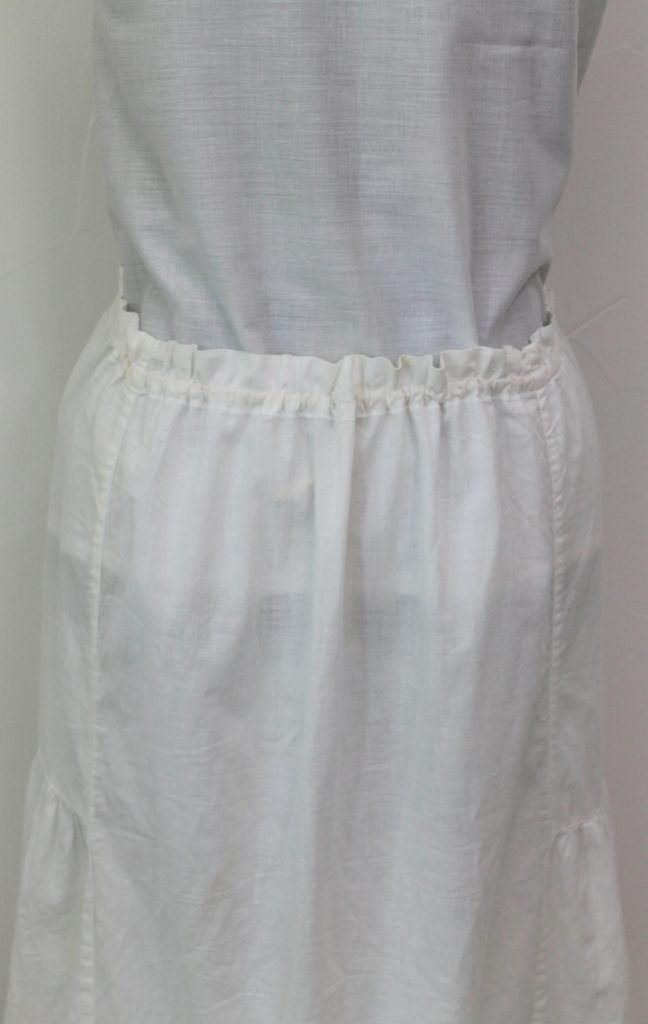 The corset cover was created by just using one of my existing tank tops as a pattern. It was made from cotton muslin and embellished with a bit of antique lace.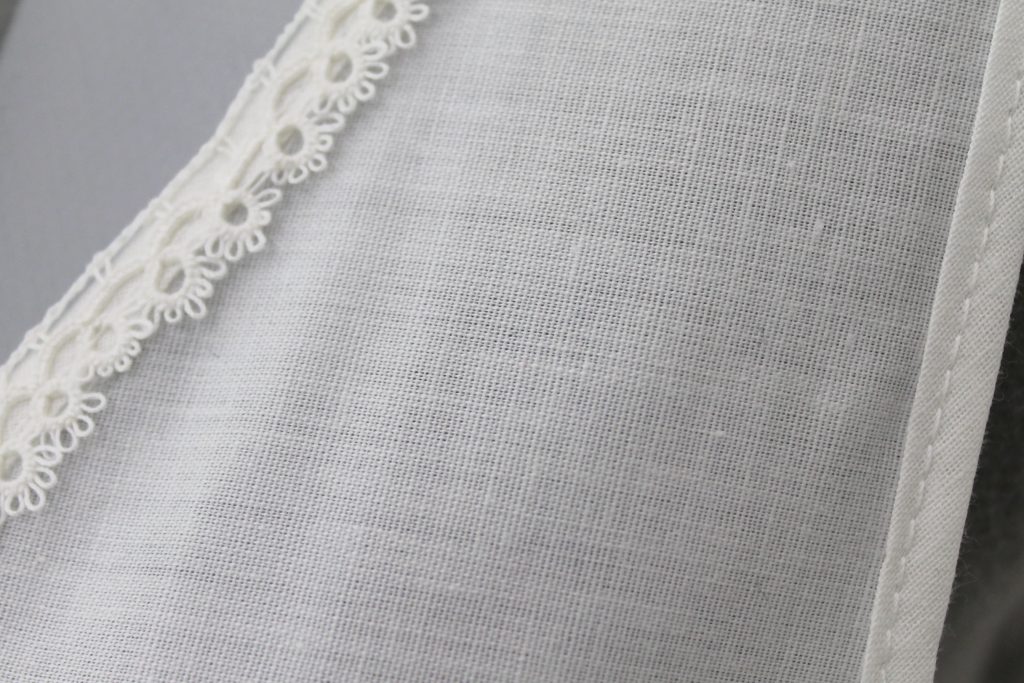 Figure Enhancements
The bum roll/bustle pad was also made from cotton muslin.

Simple cotton twill tape was used for the ties.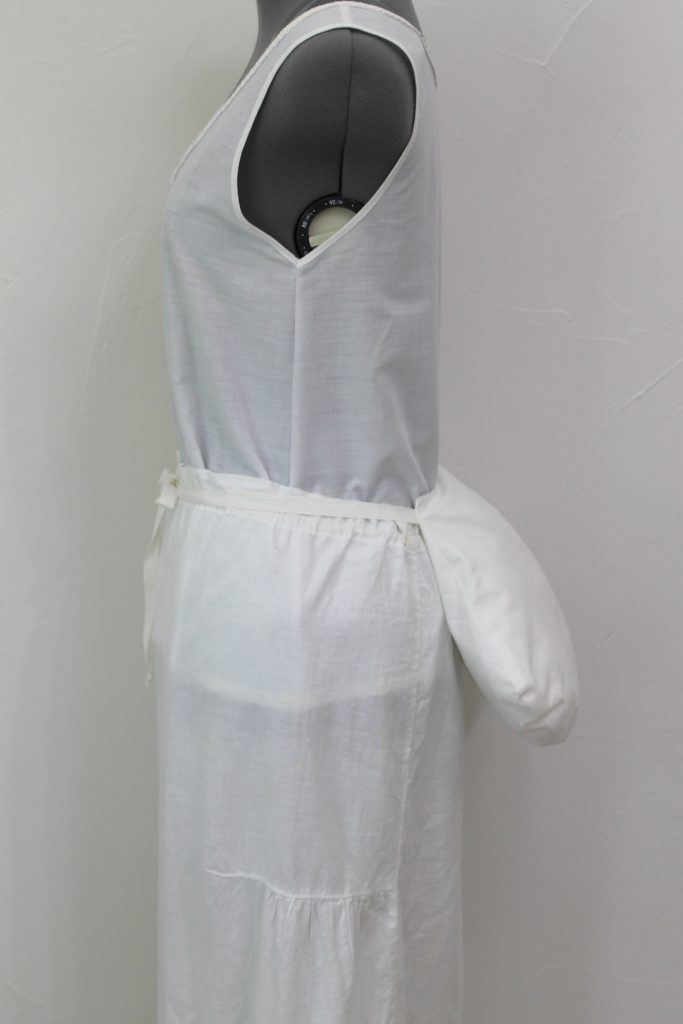 I do have plans to make an 1880's custom corset. This is a generic cotton corset I found on eBay.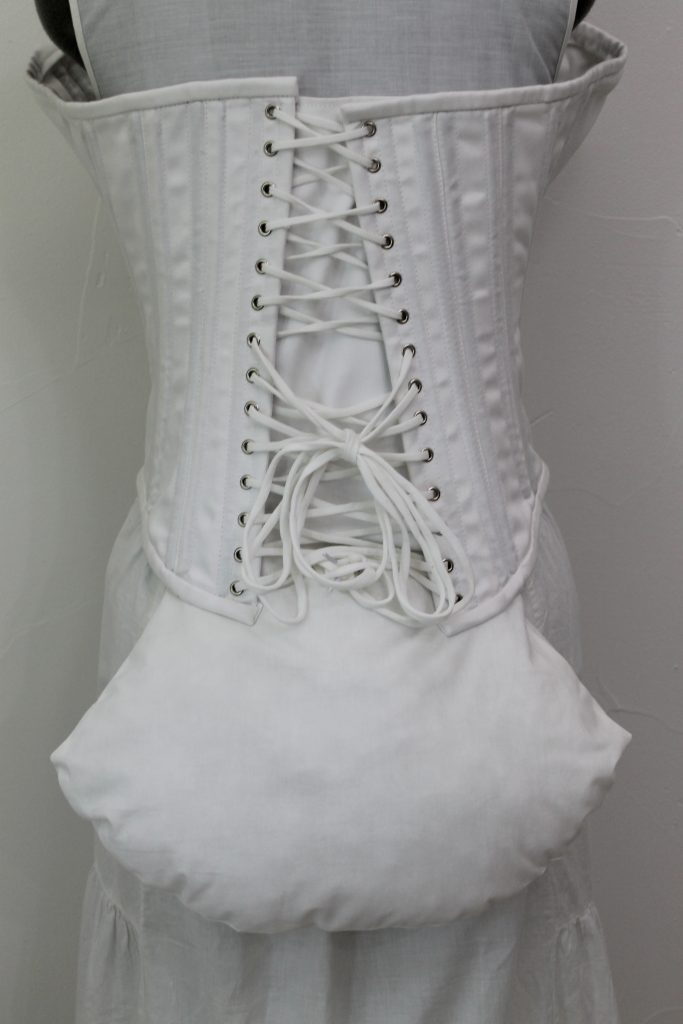 This leads us to the garment itself, finally!
The Patterns
Many members of the DFW Costumers Guild that I belong to recommend Truly Victorian patterns for the best in modern-day historical accuracy. (Yes, that is a bit of an oxymoron.)
How the patterns differ from Butterick or Simplicity is that in order to get the proper fit you must wear historical undergarments (corsets and petticoats) when taking your measurements. All of the designs are inspired by historical fashion plates and extant clothing.
TIP: You will need a second person to assist you with measurements.
Level of difficulty: Medium to advanced sewing skills.
The skirt was Truly Victorian TV 261-R 1885 Four-Gore Underskirt.
The bodice was Truly Victorian TV460-1185 Cuirass Bodice
UNDERWEAR and Construction Details of the 1880's Traveling Suit
The four gore skirt has a gathered bustle back and a slight sweeping train (It's longer in back.).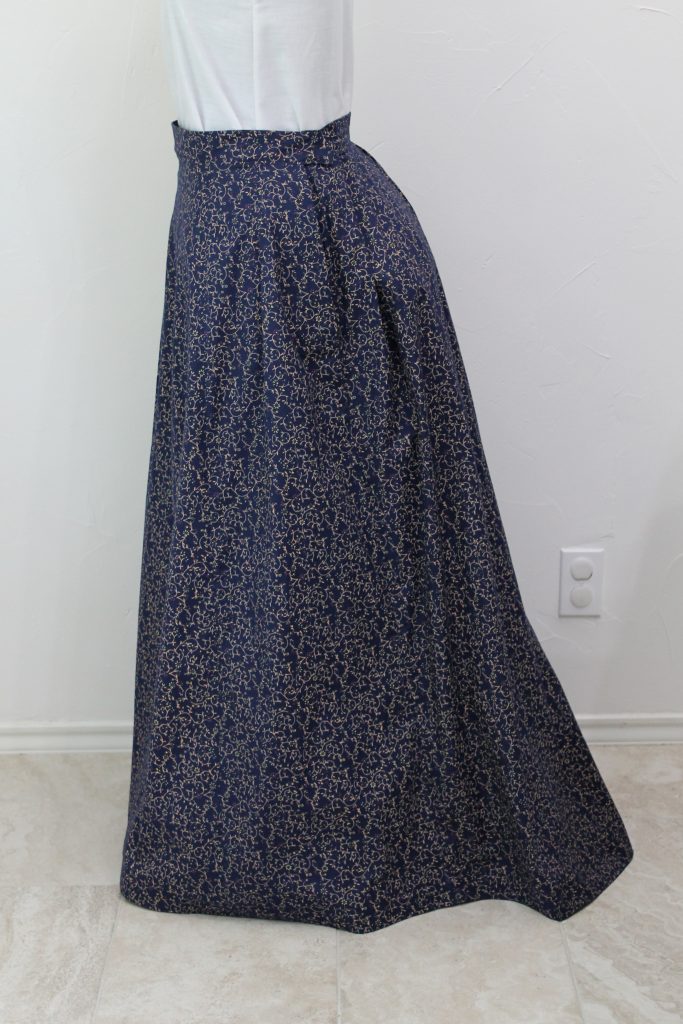 Whoops! I actually ended up cutting out a skirt pattern that was two sizes too big. So I made very deep pleats in the bustle back to take up the fabric excess.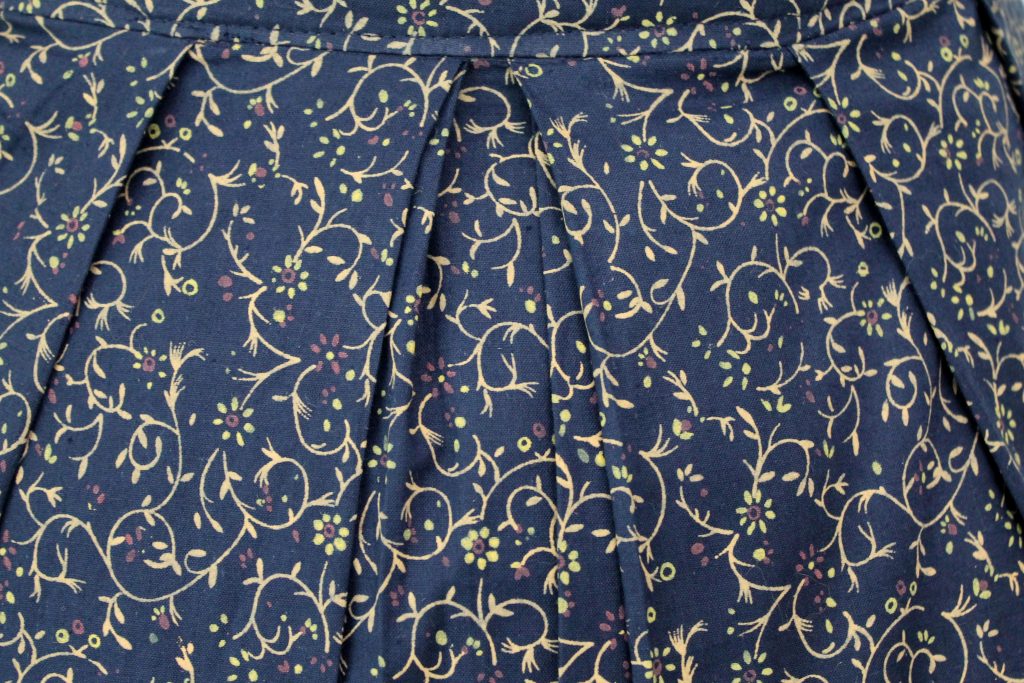 I adjusted the pattern instructions by creating a set in placket. It requires two more steps to accomplish but is much sturdier. Metal hook and eyes were sewn on by hand.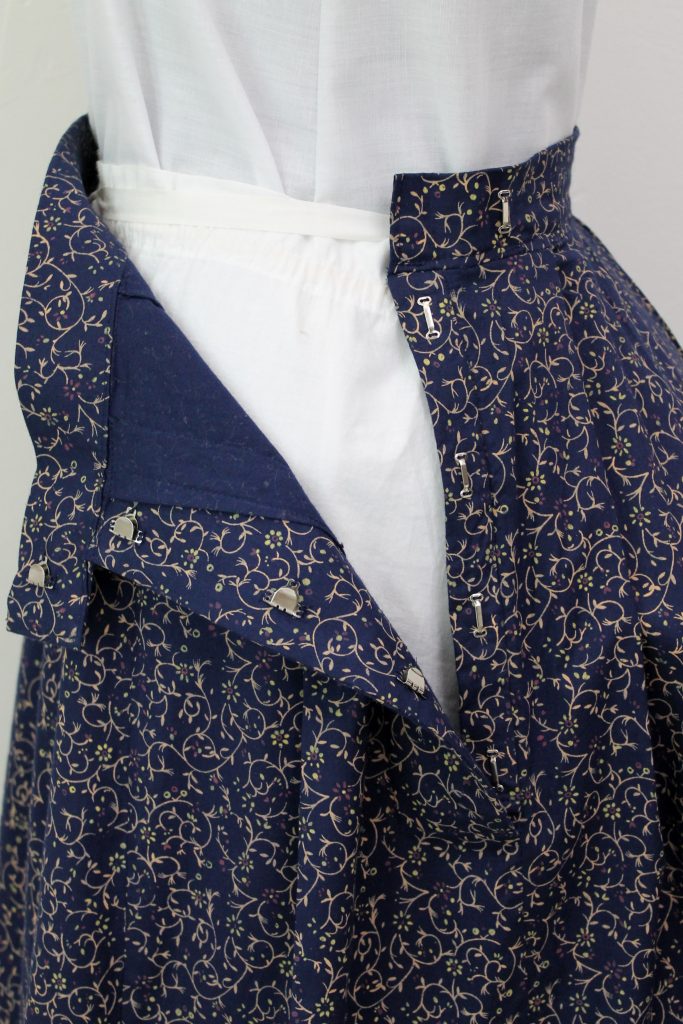 The bodice is completely lined and features interior boning stays.
I am a stickler for finished seams. Since I do not have a serger I opted to used cotton seam binding on the armsythes.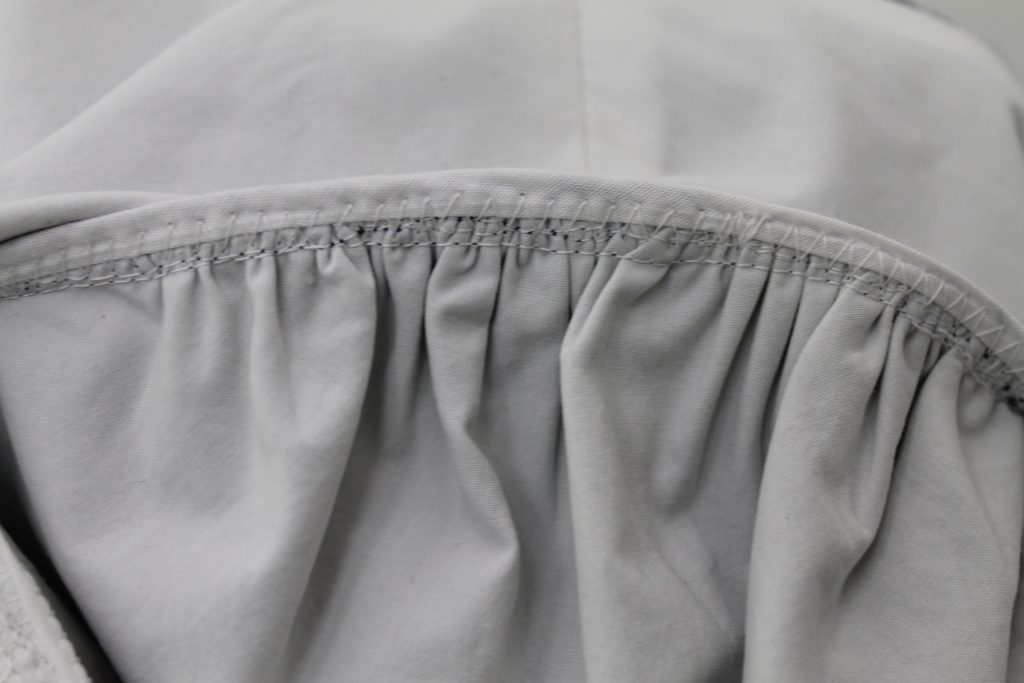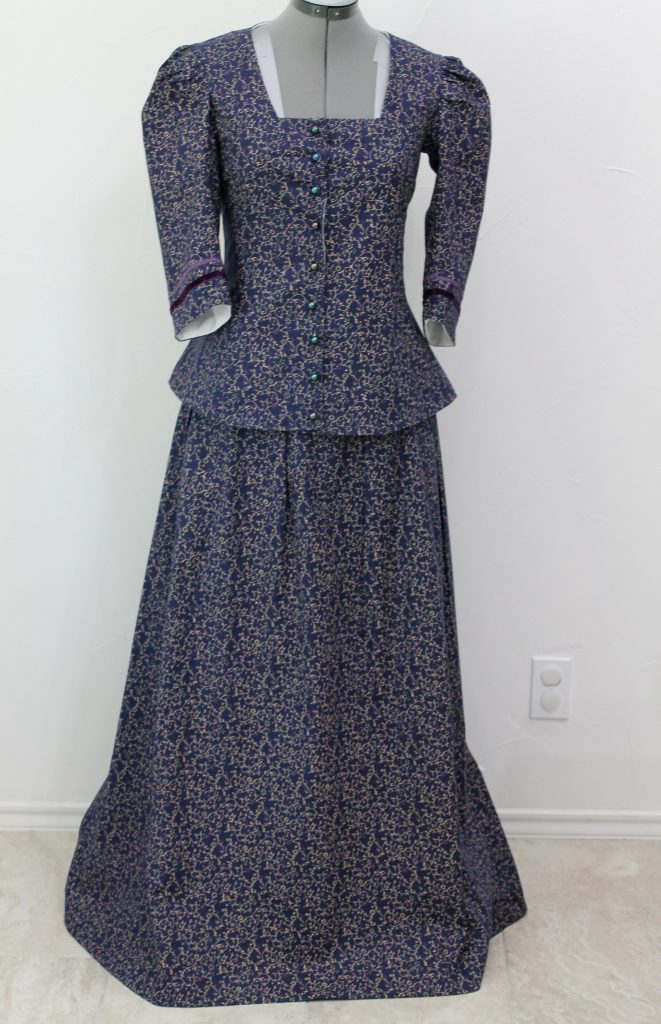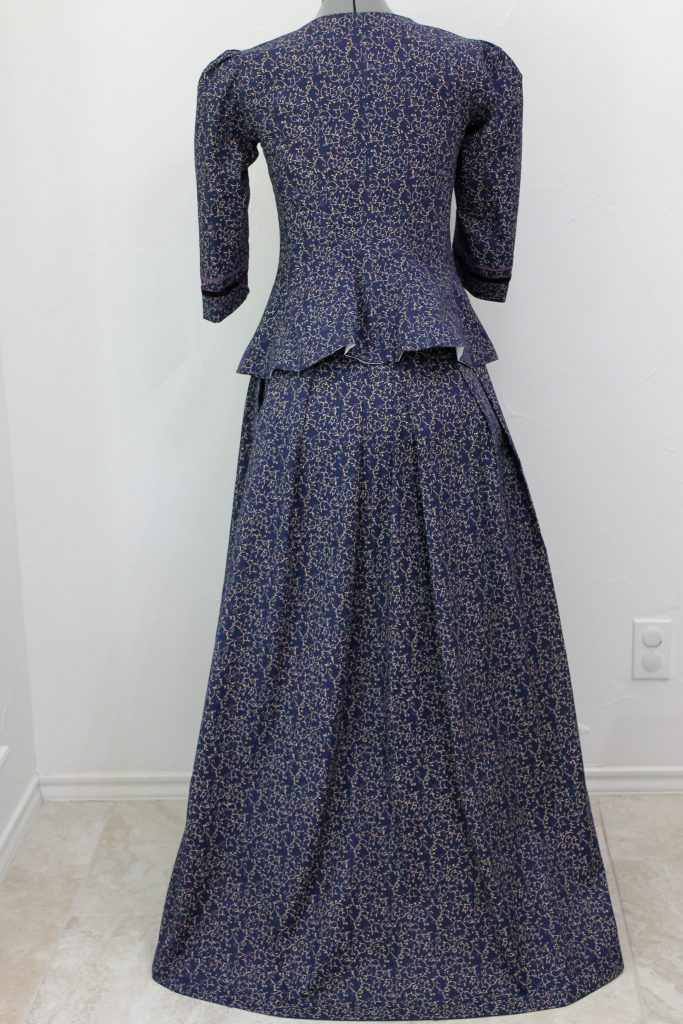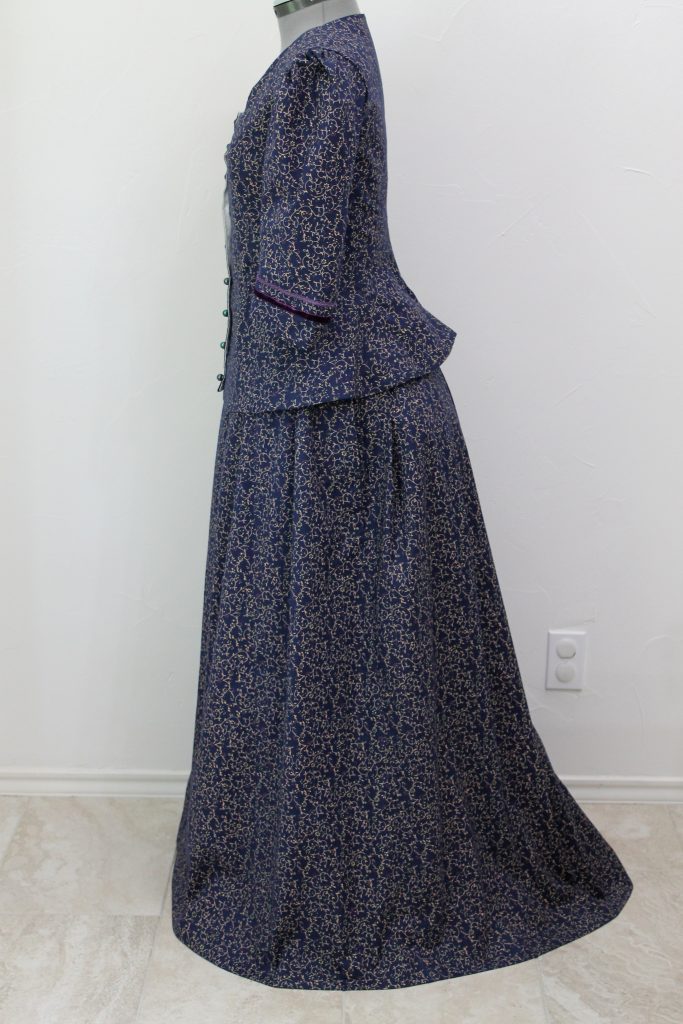 Because this suit was made with a pioneer woman in mind there was very little embellishment added. A bit of lace and ribbon was added to the sleeves and pretty carnival glass buttons added to the front.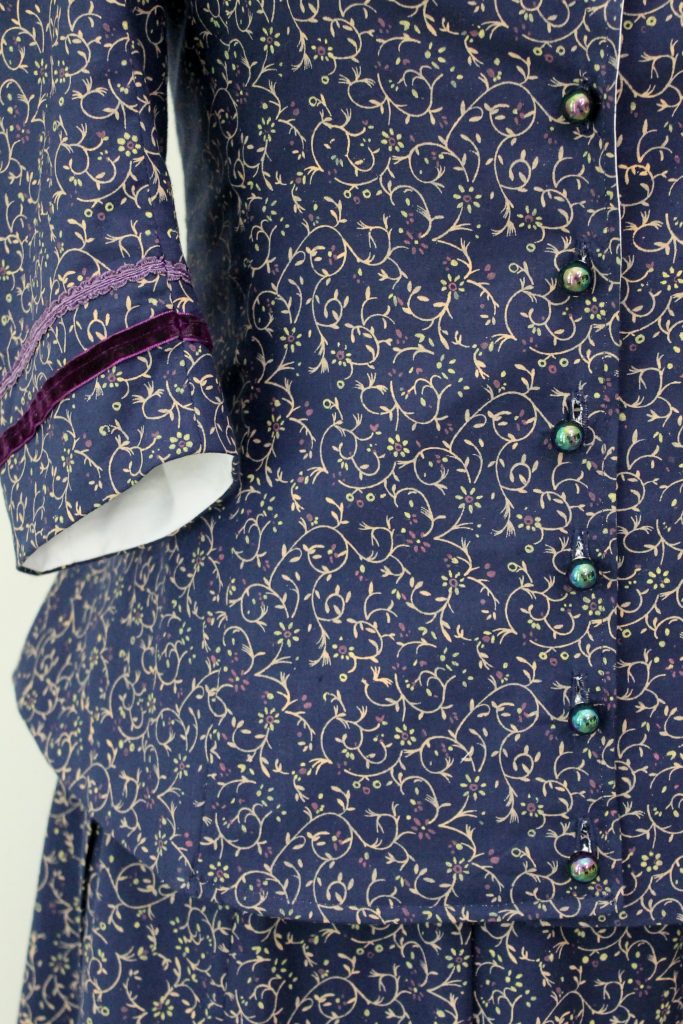 If you happened to miss the post in which I wore the ensemble you can view it HERE.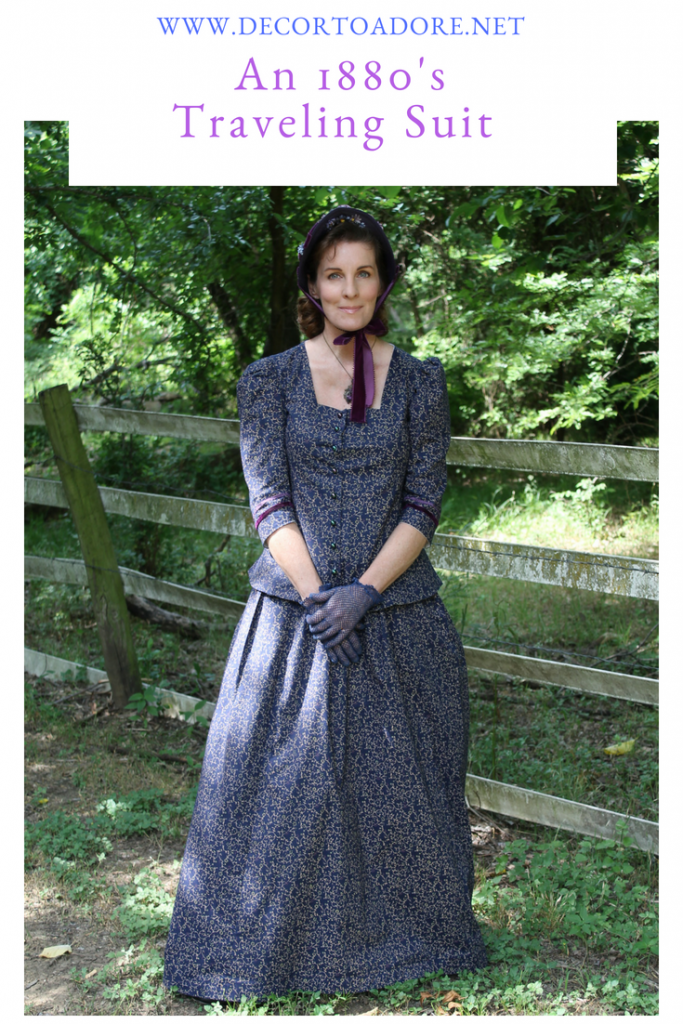 I'll see you on Monday with some star spangled decor ideas.
Laura