Recently my in-laws came for a visit. As I was preparing the bedroom that they were going to stay in I remembered that my mother in law loves pink. It was the perfect opportunity to use the antique quilt and vintage shams that I had found during my recent visit to Round Top. They helped to create a Pretty In Pink Guest Bedroom.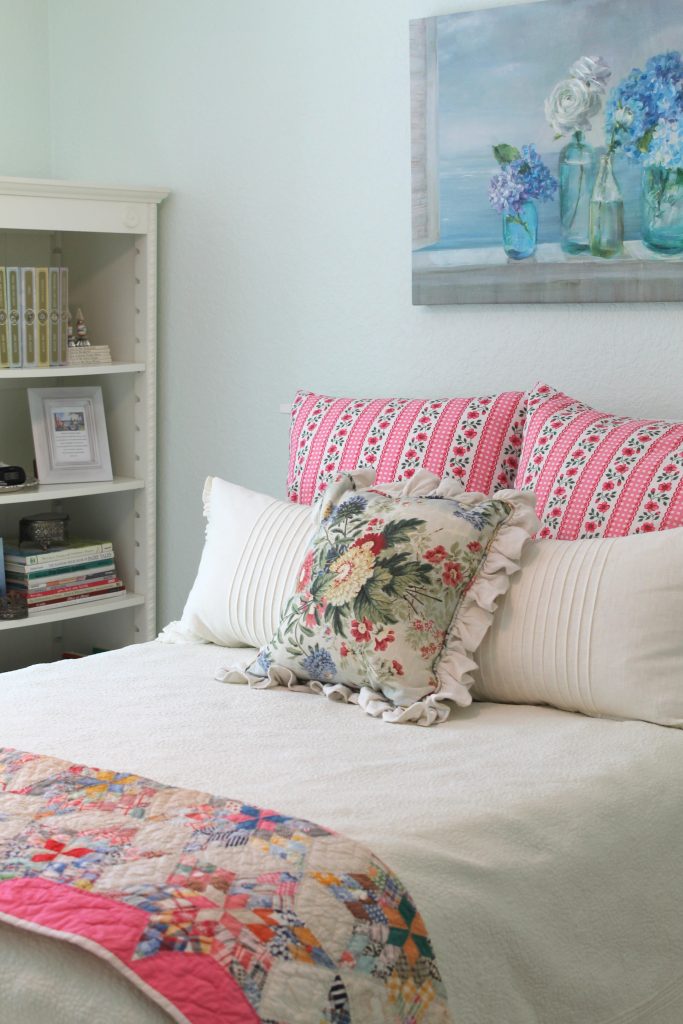 Pretty In Pink Guest Bedroom
The vintage pink euro shams were paired with two Ikea lumbar pillow covers. To help bring in a bit of blue for my father in law I added a linen throw pillow made over 10 years ago.
I like to leave fresh flowers in the room. This time they were left on the nightstand.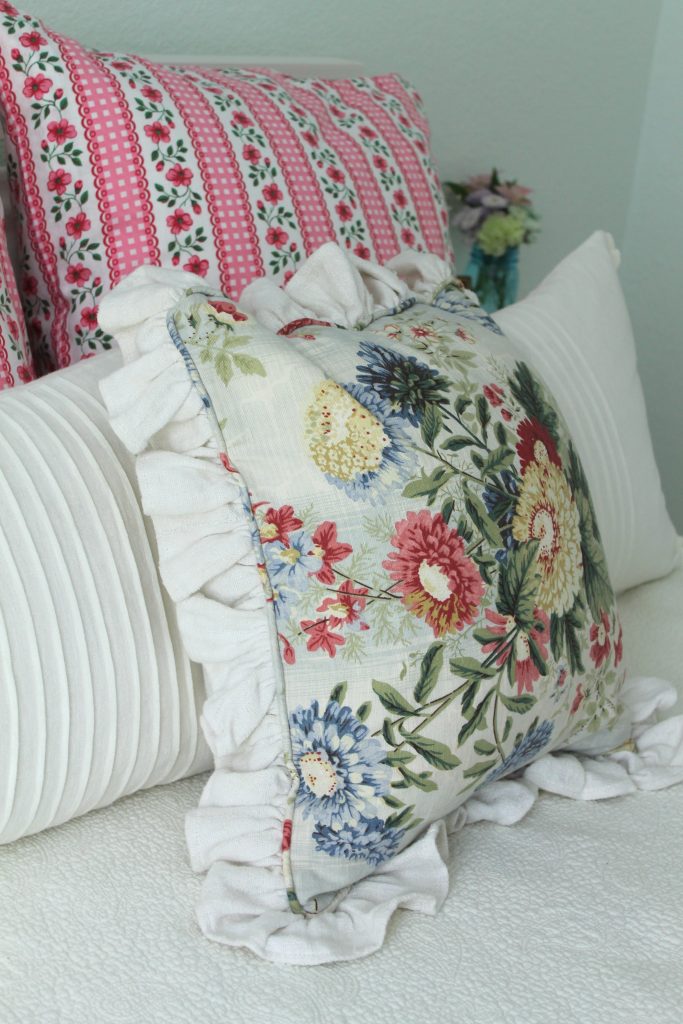 The quilt features a lovely star pattern.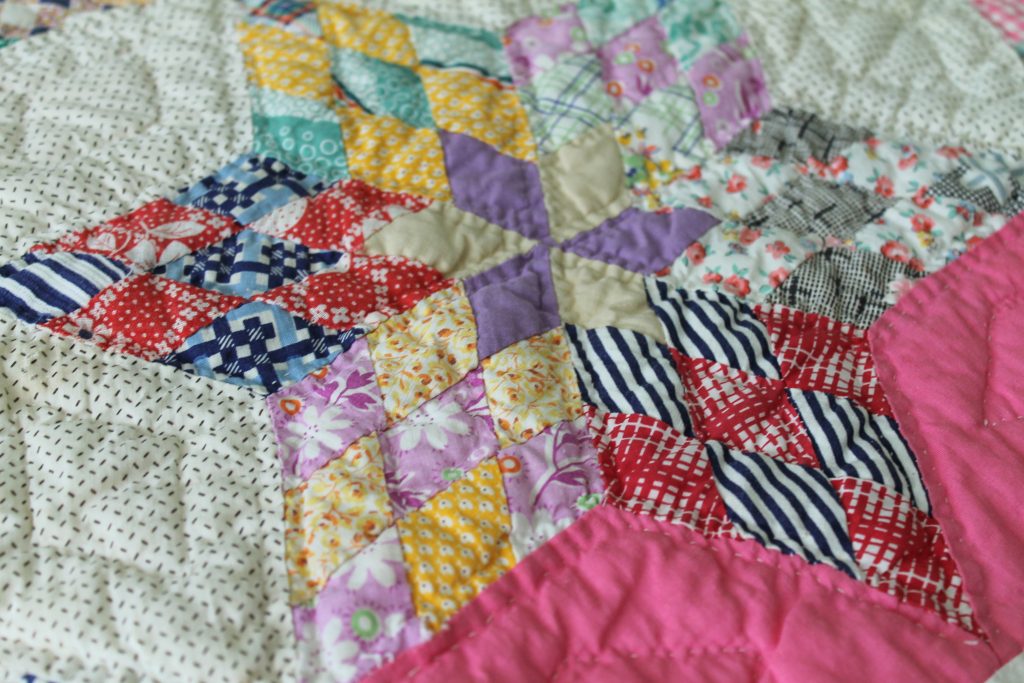 I suspect that the "pink" in the quilt was once red but has since faded over the years.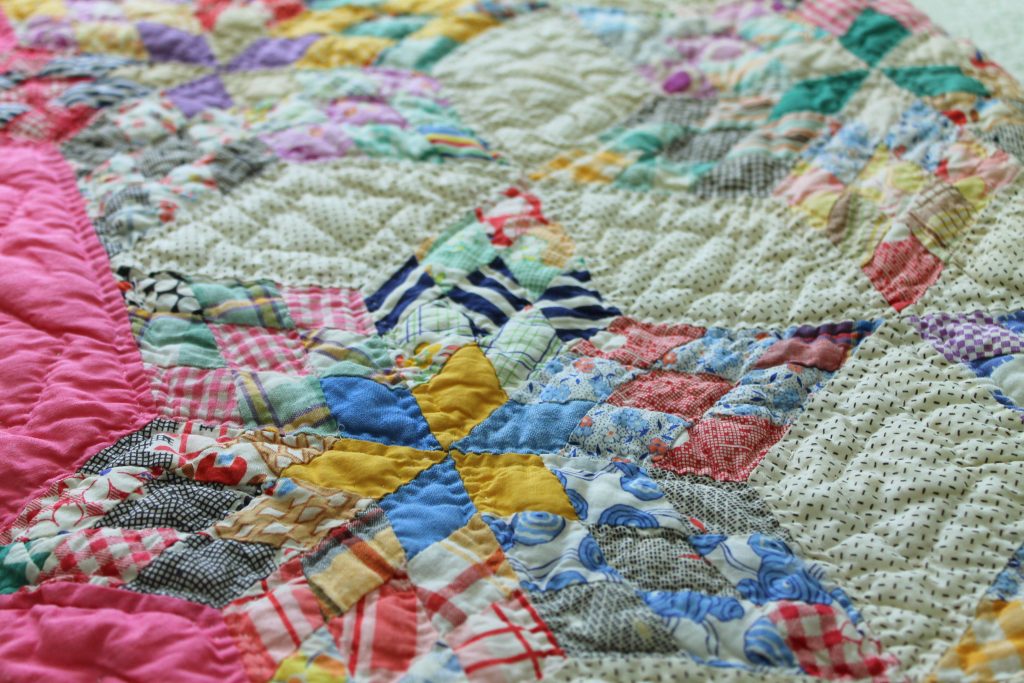 On the second shelf of the bookcase are a clock, drinking glasses, sightseeing pamphlets and a happy welcome.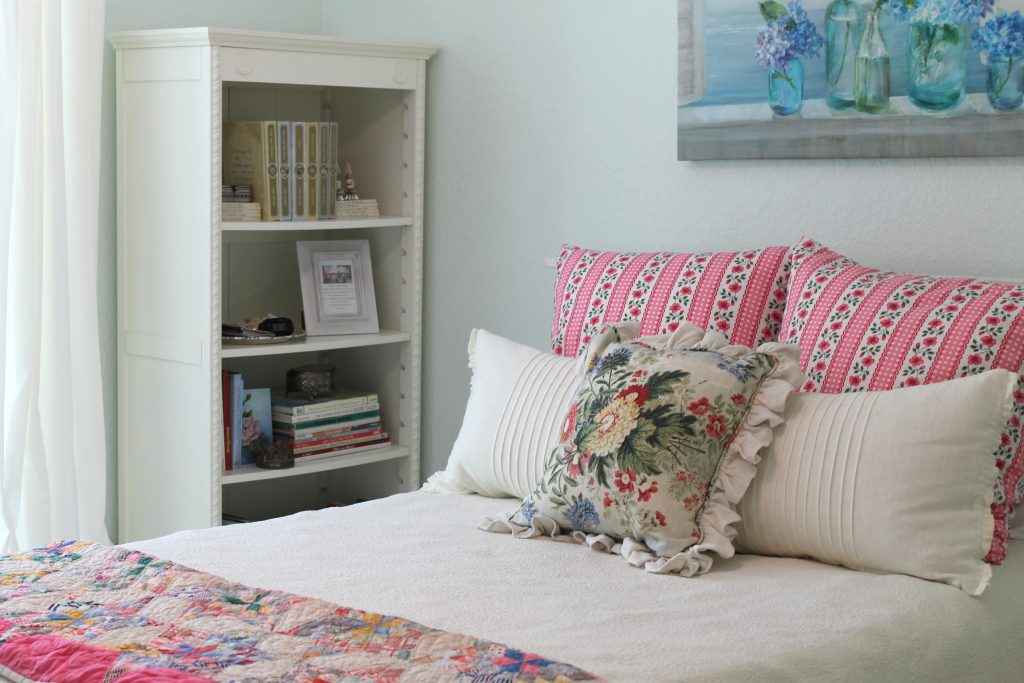 The happy welcome was created in a Word document. It contains information such as how to vary the temperature and the WIFI password (which I blocked out). I found the vintage cottage image on Pinterest.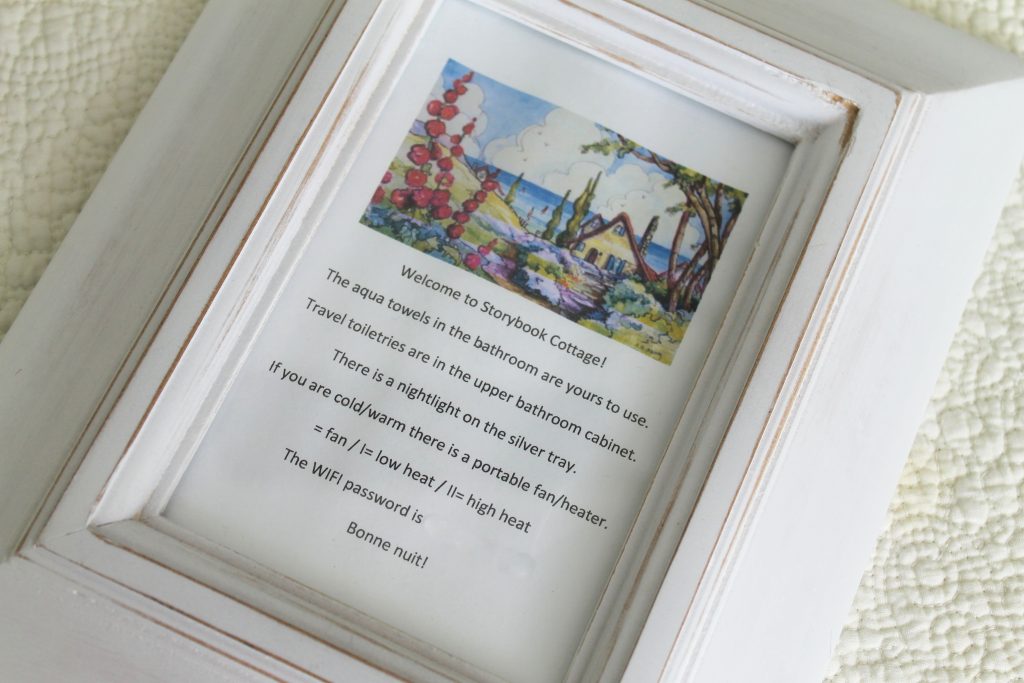 We had a delightful visit and Gracie was sad to see Grammie and Pop go.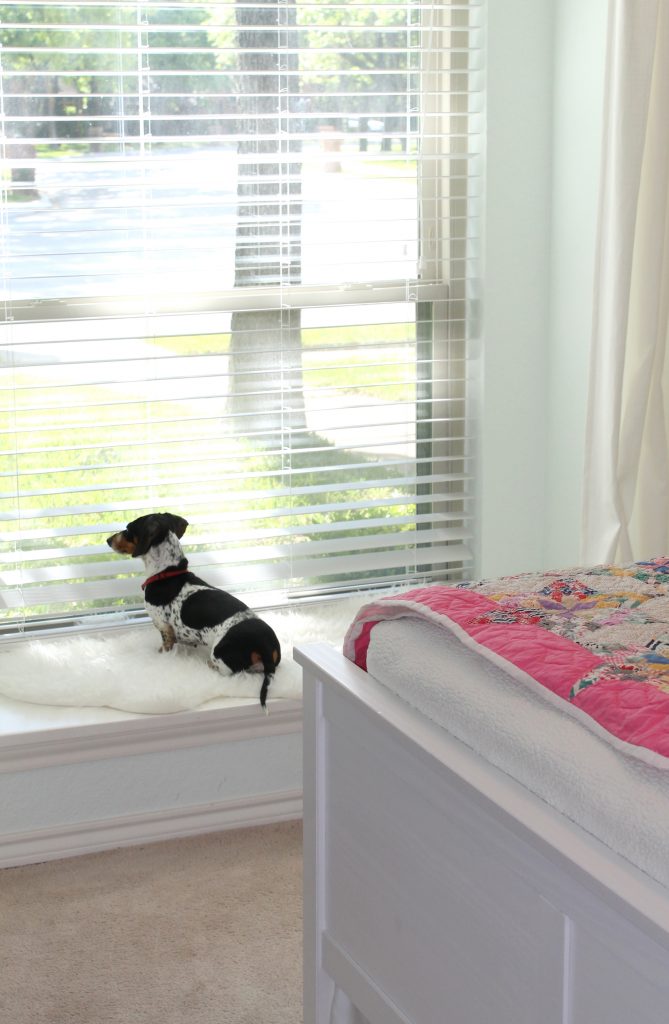 Would you like to make a reservation?
Laura