I am happy to report that Storybook Cottage has a brand new, gorgeous roof. But it has been quite a trial to get to this point. I am sharing our experience so that you Don't Make The Roofing Mistake That We Did.
Last year a tornado ripped across our backyard and across the front right side of our roof. It was powerful enough to partially demolish our brick fencing wall…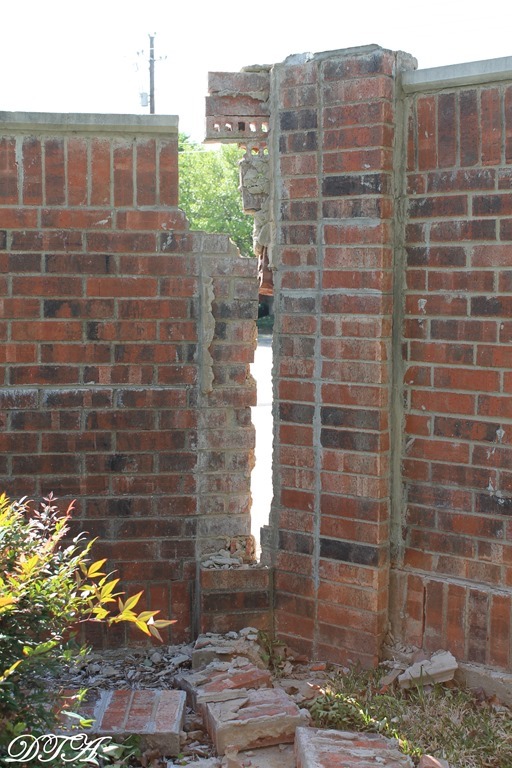 …and it snapped several trees in two.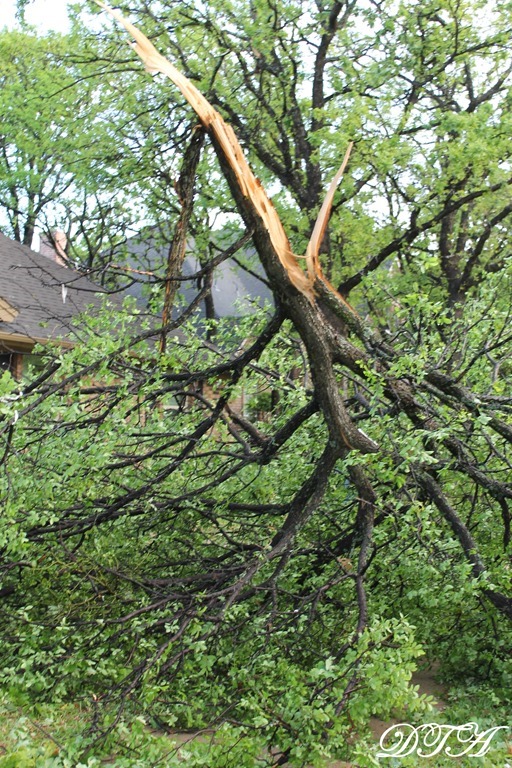 The debris in our yard was immense. A good portion of the mess was the numerous shingles removed from our roof by the high powered winds.
Because several other rain storms were predicted and swiftly approaching Mr. Decor tried to reattach the shingles and covered large sections of the roof with a tarp to try and avoid interior damage.
This was our first mistake.
Do not make any repairs to your roof before the insurance inspector and potential roofing replacement company has inspected the damage.
We then contacted our insurance company directly.
This was our second mistake.
The inspector came out and said, "Oh the roof is fine. No problems."
We could not believe the man was saying this. But then again, he wasn't working for us. He was working for our insurance company.
Several of our neighbors who were not in the DIRECT path of the tornado, and suffered minimal damage, received new roofs. We could not understand why we did not.
This past winter was really wet. It quickly became evident that our roof was not FINE. The bulk of the damage began to show in several areas of our interior ceiling.
This past April there was a massive golf ball sized hail storm in our area. It was the nail in the coffin for our poor roof. After the storm, I was out walking the dog when I saw that our neighbor was having his roof replaced. A representative for the company asked me if I would like our roof inspected. It didn't cost anything, so I agreed.
Getting A Claim Approved
No surprise the roofing company found massive storm damage and said that it should all be covered by insurance, minus our deductible. I wasn't going to hold my breath but we called in another claim. This time a roofing replacement representative was present during the inspection to hold the insurance inspector accountable. Our new roof was approved.
In the end, it is going to cost the insurance company more money for the repairs than if they had done it last spring. This is because they had to replace sections of the roof underneath as well as the shingles and make repairs to the interior ceiling.
A Good Reminder
A few weeks ago a crew of ten men showed up early in the morning. Their goal was to remove and reinstall the roof all in one day.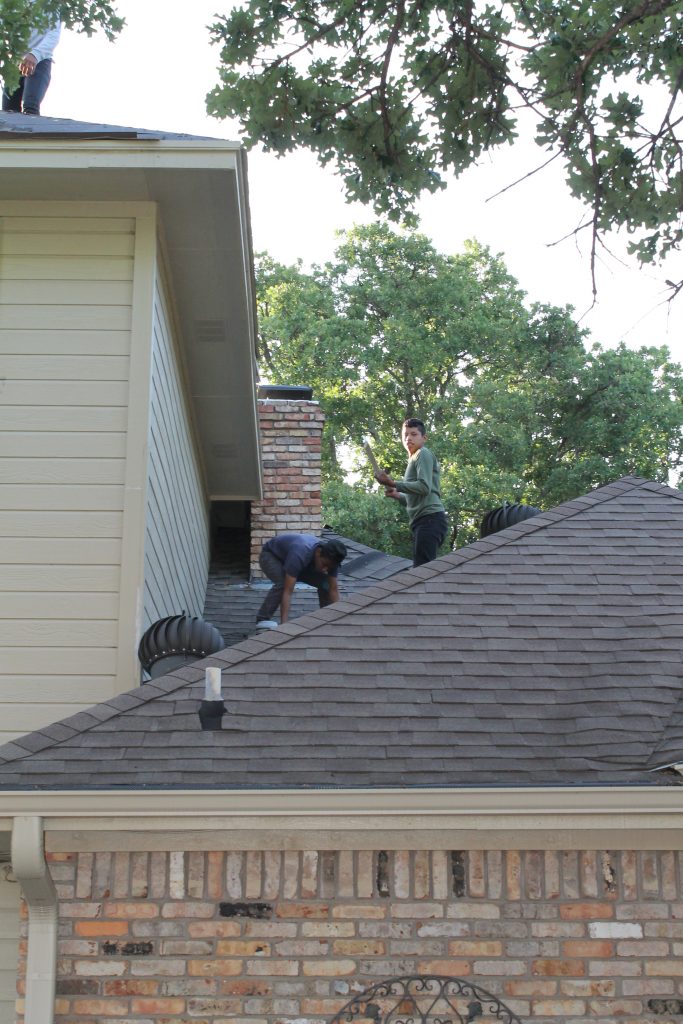 The old shingles were removed quite easily. I'm not sure if this is a bad thing or a good thing.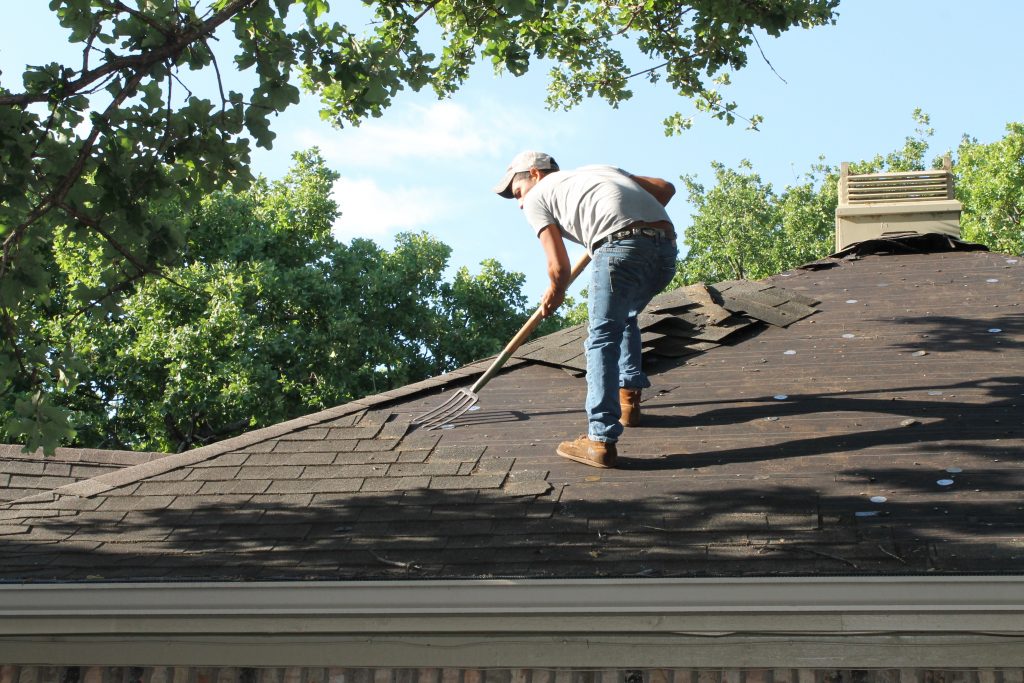 The roof debris was immense. Be prepared to lose a few plants if you have flower beds surrounding your house.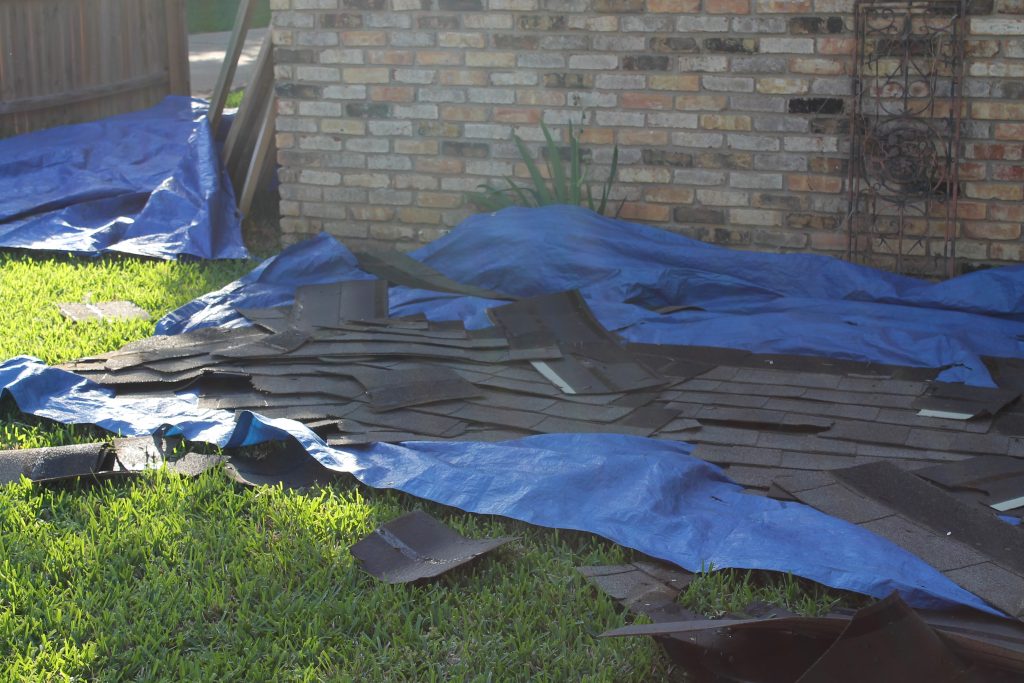 We lost one of our gorgeous sterling rose trees.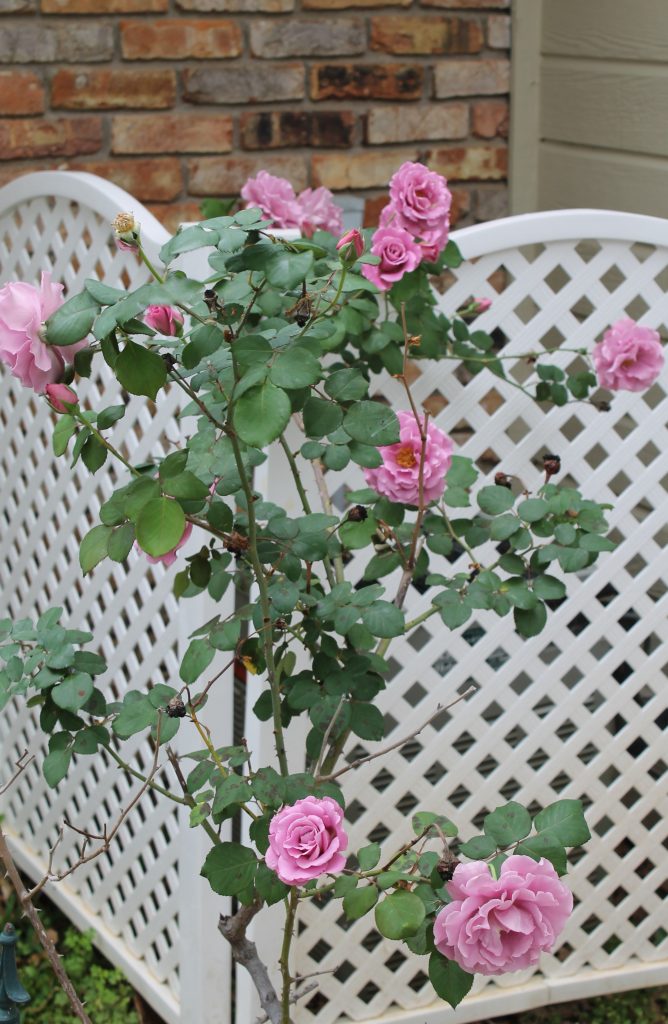 But if that is the price to be paid for a new roof, I can live with it.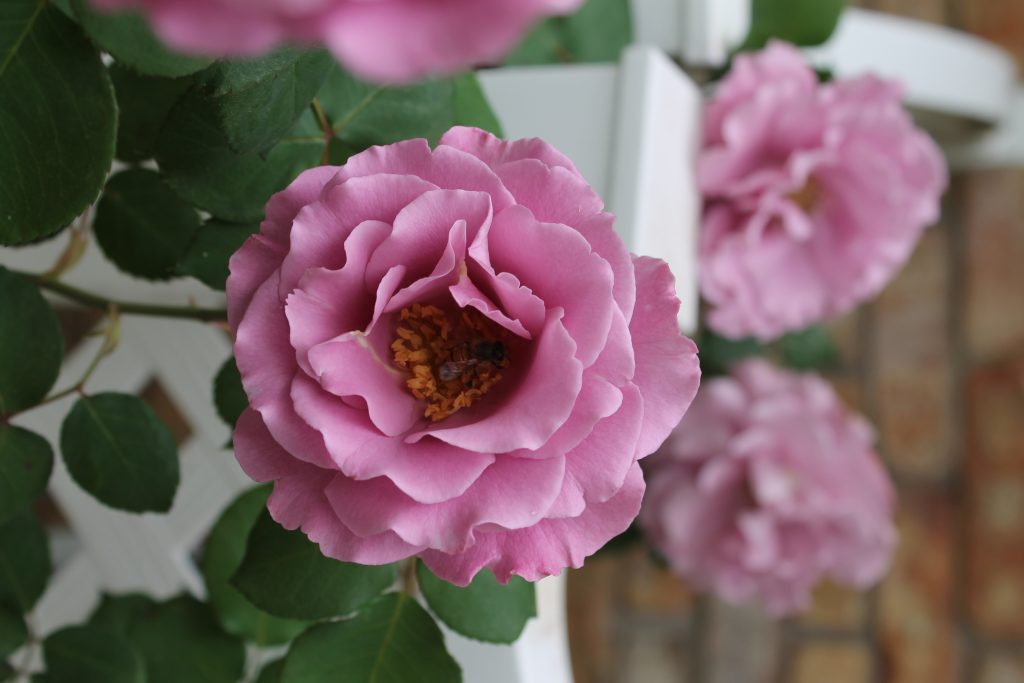 It's lovely to have Storybook Cottage snug once more.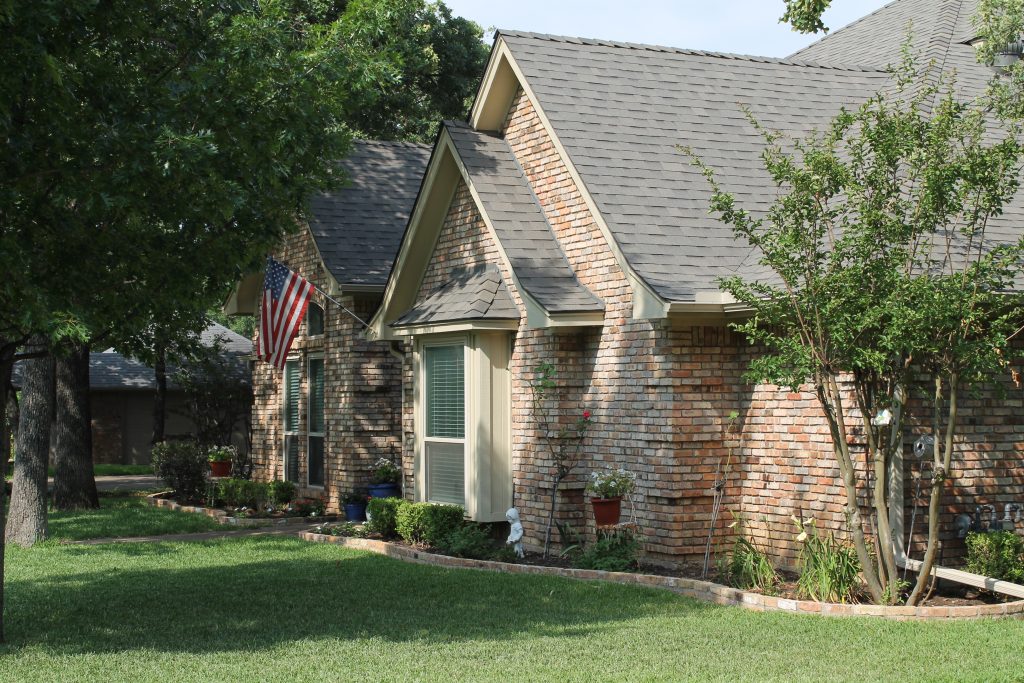 How is your roof?
Laura