It is almost the fourth of July. Welcome to Saturday Smiles Bits of Bliss Independence Edition!
I loved this floral arrangement that used a vintage George Washington pipe tobacco can. I found quite a few cans on eBay in case you love it too.
Saturday Smiles Bits of Bliss Independence Edition
I have a fondness for rooms decorated in red, white and blue. Do you?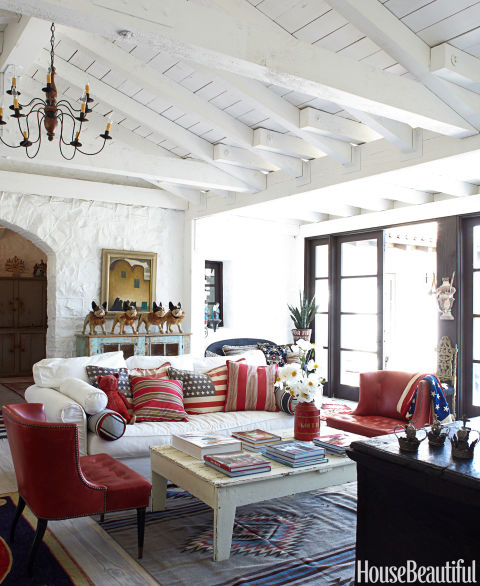 If you have a notion that this color palette can't be elegant I bring you this lovely dining room complete with hand-painted de Gournay Earlham wallpaper in cobalt-blue.
Patriotic Crafts
As far as specifically themed décor I still love this sweet flag I found a few years ago HERE.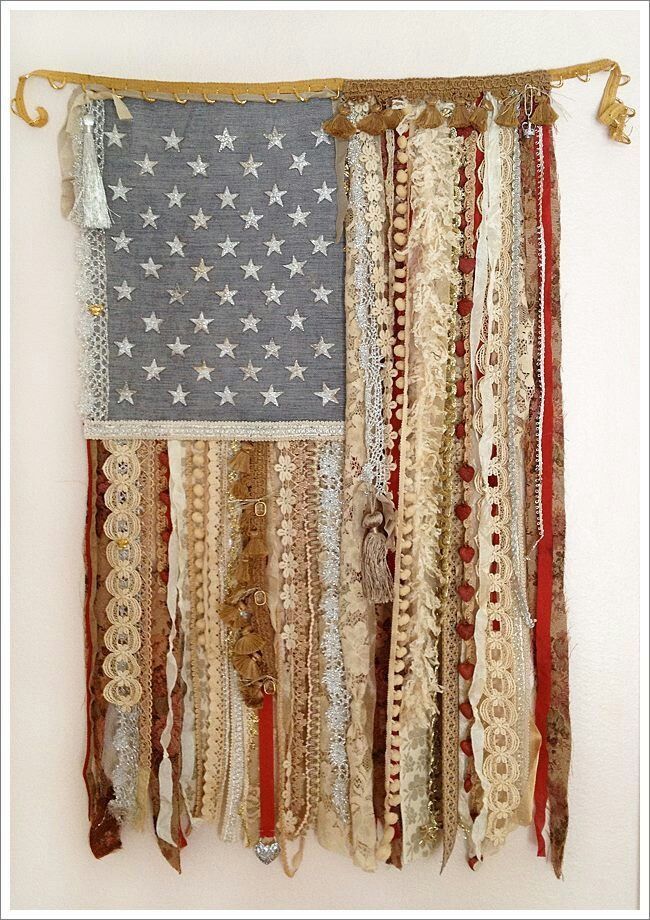 It doesn't appear that the Gilded Girls are making the flags anymore. But I have enough vintage lace and trim I could be very inspired to create a similar neutral flag design.
I also have some bandanas just sitting in a drawer. They make excellent napkins, pillow covers, and when grouped together can form a tablecloth or a happy banner.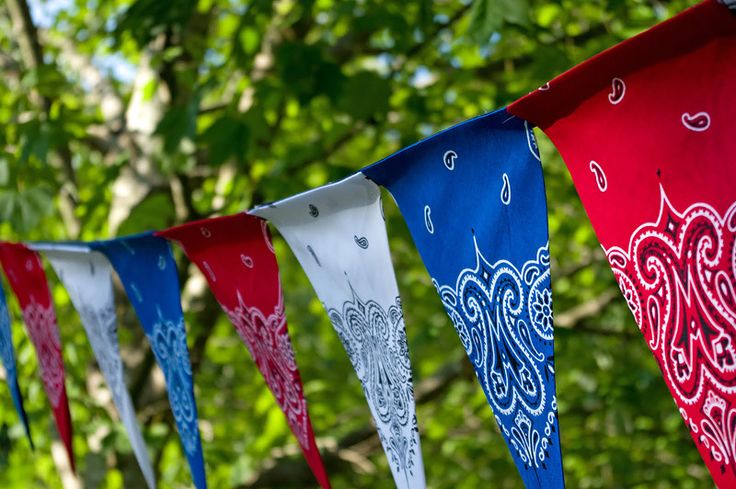 Meals With Patriotic Pizzazz
Do you need inspiration for a patriotic meal? Can I say oh my yum!!!! You can get the recipe for the pulled pork HERE.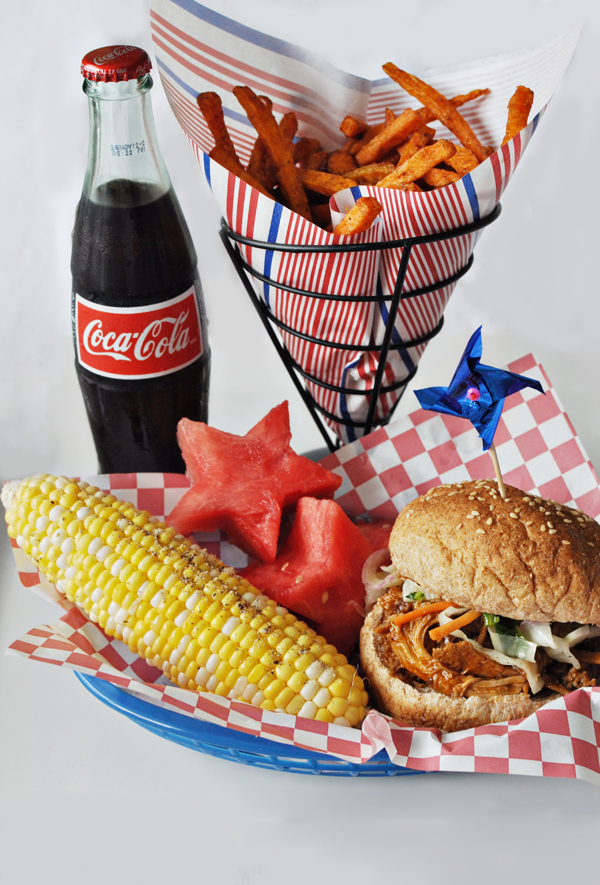 I'm going to try my hand at some firecracker dogs.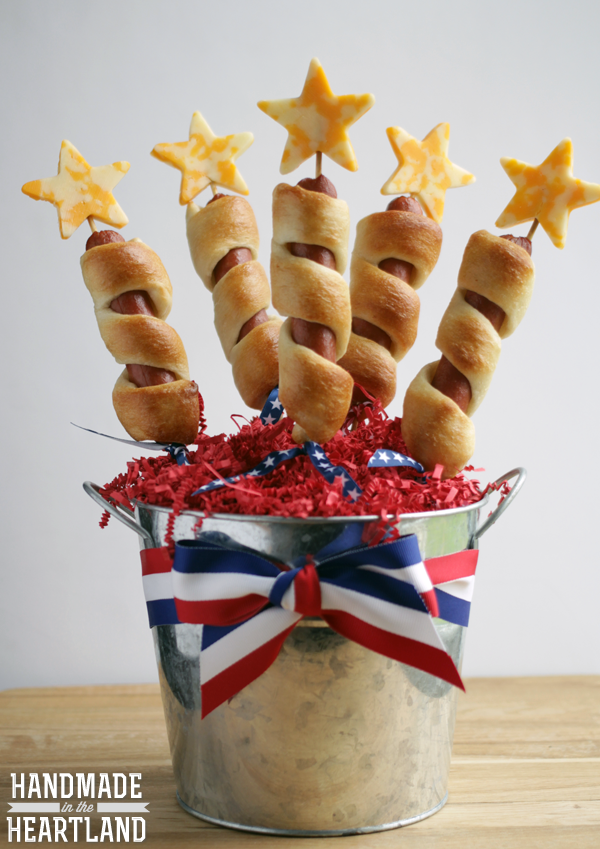 I have delicious summer berries on the brain and this salad combines some unexpected flavors I can't wait to try. The recipe can be found HERE.
Have a star-spangled day!
Laura
You May Also Enjoy