The second Saturday in June I headed towards Independence, Kansas to celebrate the reconstruction of The Little House on the Prairie cabin. I packed up An 1880's Traveling Suit For Prairie Days.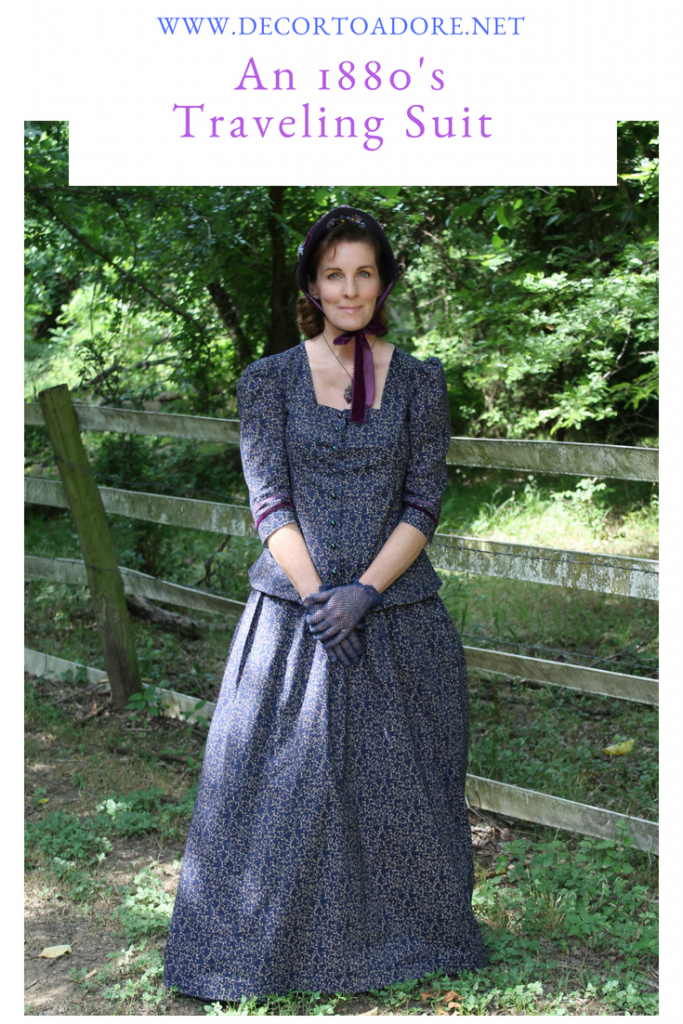 An 1880's Traveling Suit For Prairie Days
With each costume or piece of modern clothing that I make I try to learn a new dressmaking skill. All of the previous skills have led up to making a customized 1880's traveling suit with simple bustle.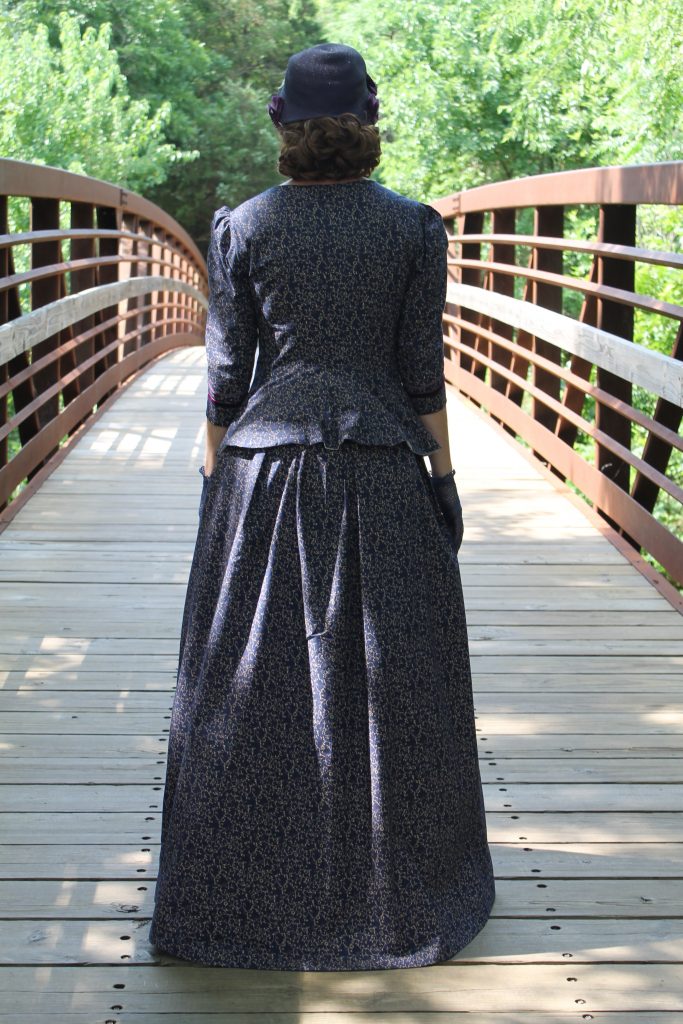 This costume was couture meaning that it was made to measure for me. A mockup was made in muslin and fitted numerous times. Then the adjusted pieces were used as a pattern on the calico cloth.
This is a good time to publicly thank all of the members in the Time Travelers Sewing Guild that I belong to. I could not have created this without their knowledge and support. Dartanyan, in particular, helped measure, create the pattern pieces, gave tremendous advice and shared her amazing skills during the construction process.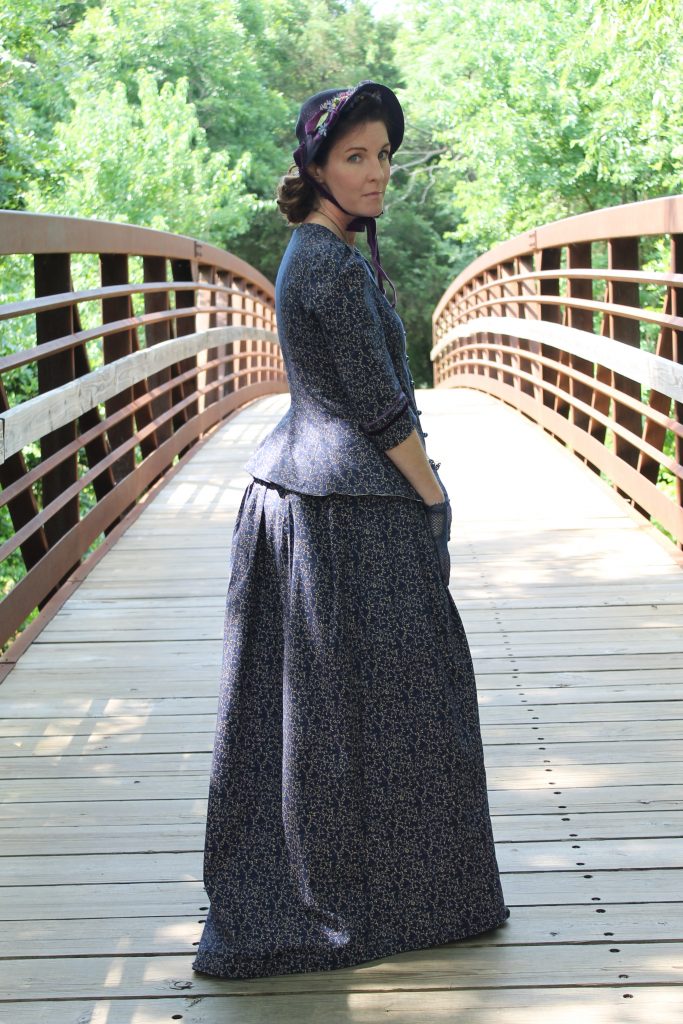 This past Monday I shared the inspiration and historical extant gowns from which I based this design.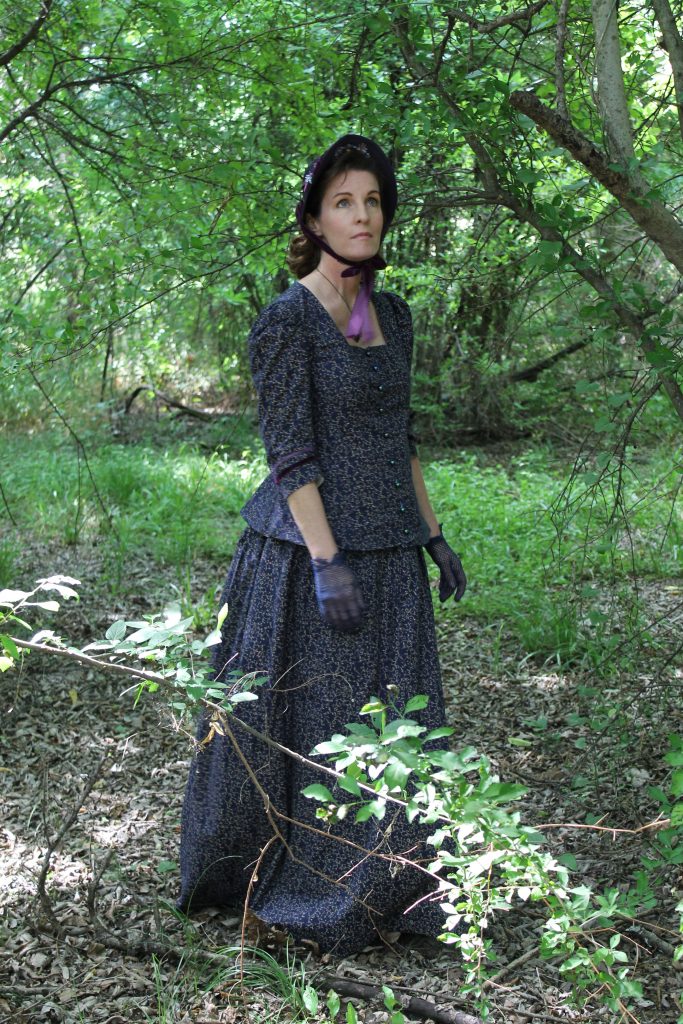 Since this ensemble was to be worn on the hot Kansas prairie I opted for a lower square neckline and 3/4 length sleeves. The selection of a navy colored cotton calico was based on wanting to hide the dirt.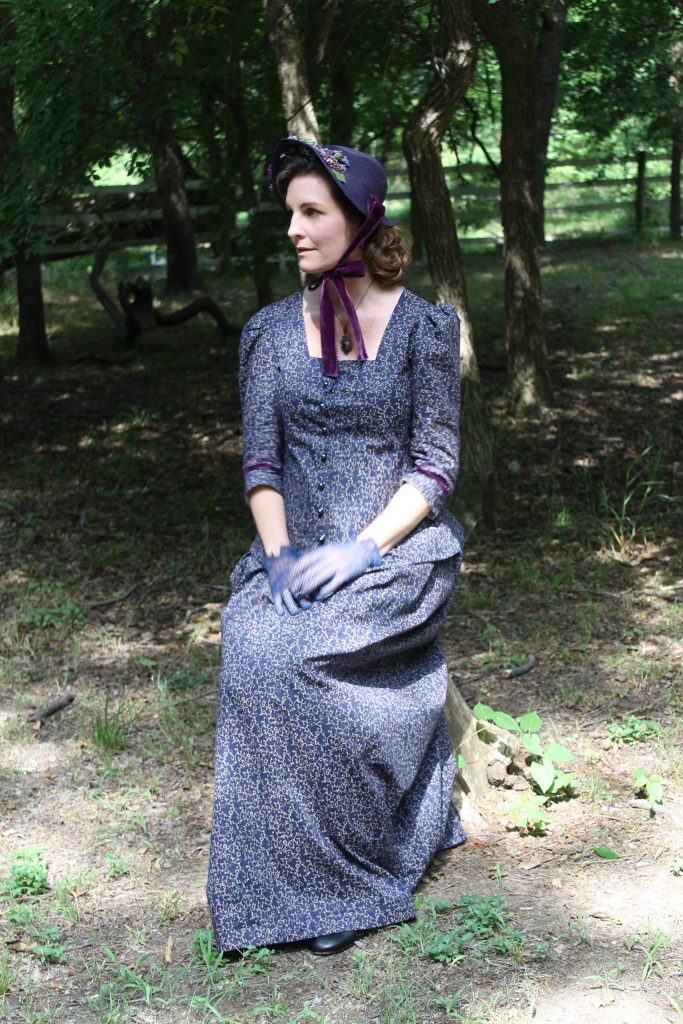 Pretty Details
The sleeves were the only part of the ensemble that I added excess frippery. This suit was constructed as something worn by pioneer women to church and other social functions. They would have only been able to afford small pieces of lace and ribbon embellishments.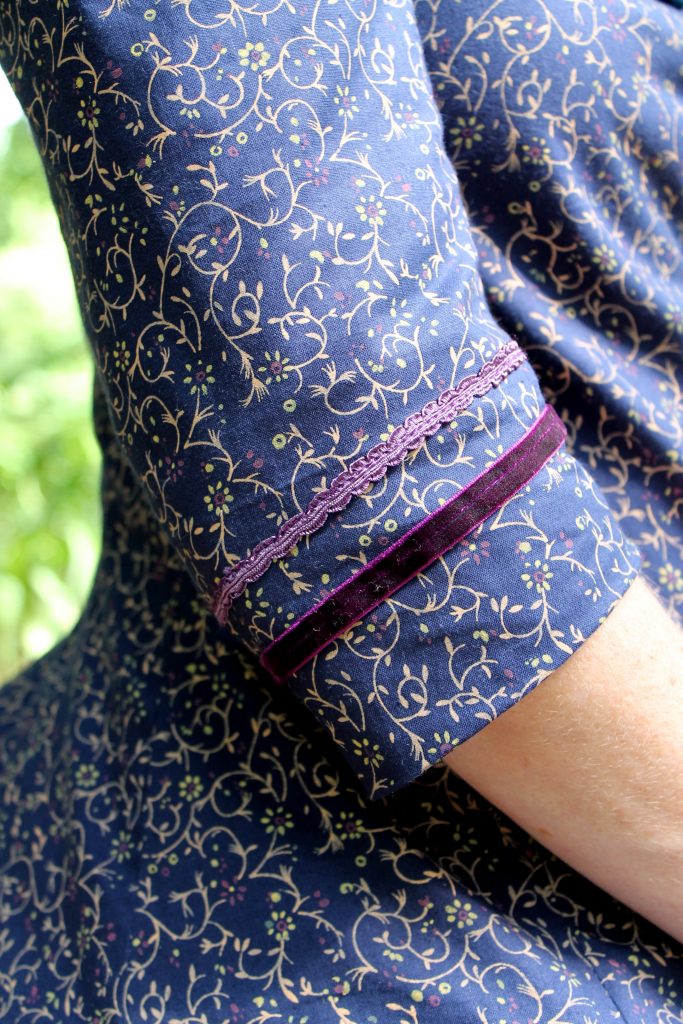 The Bonnet
The bonnet was a circa 1950's child's hat that I transformed. I'll share all the details in Wednesday's post.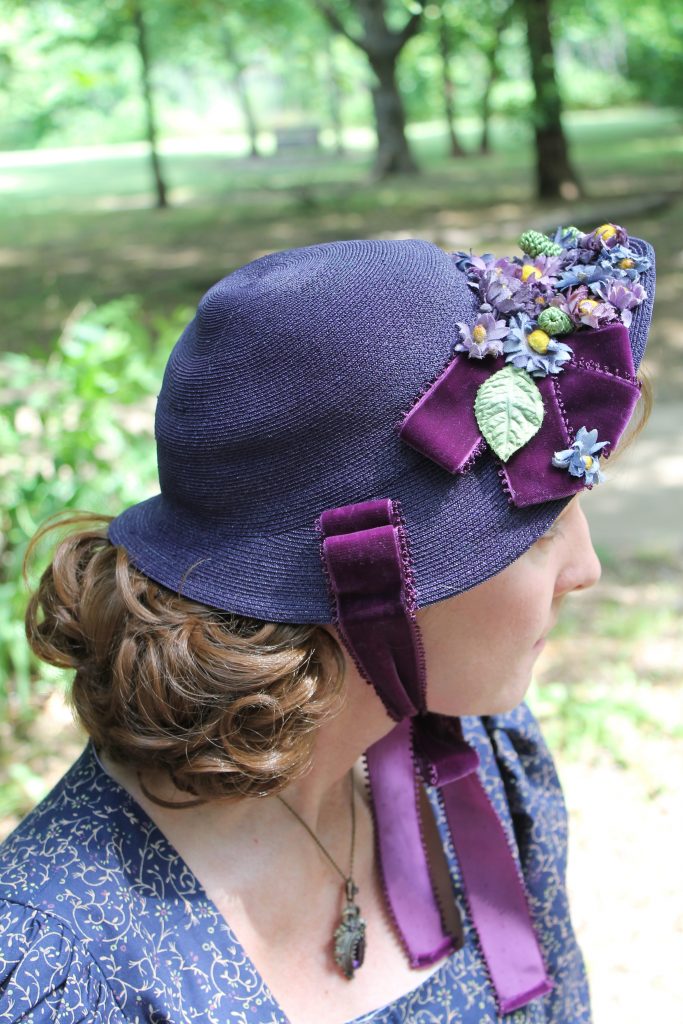 How Hot Am I?
These photos were taken on a one hundred degrees day. By wearing all cotton and staying in the shade I was not uncomfortable despite also wearing a chemise, corset, and petticoat. In addition, the bodice is lined with white cotton muslin which you can catch a glimpse of in the inner arm below.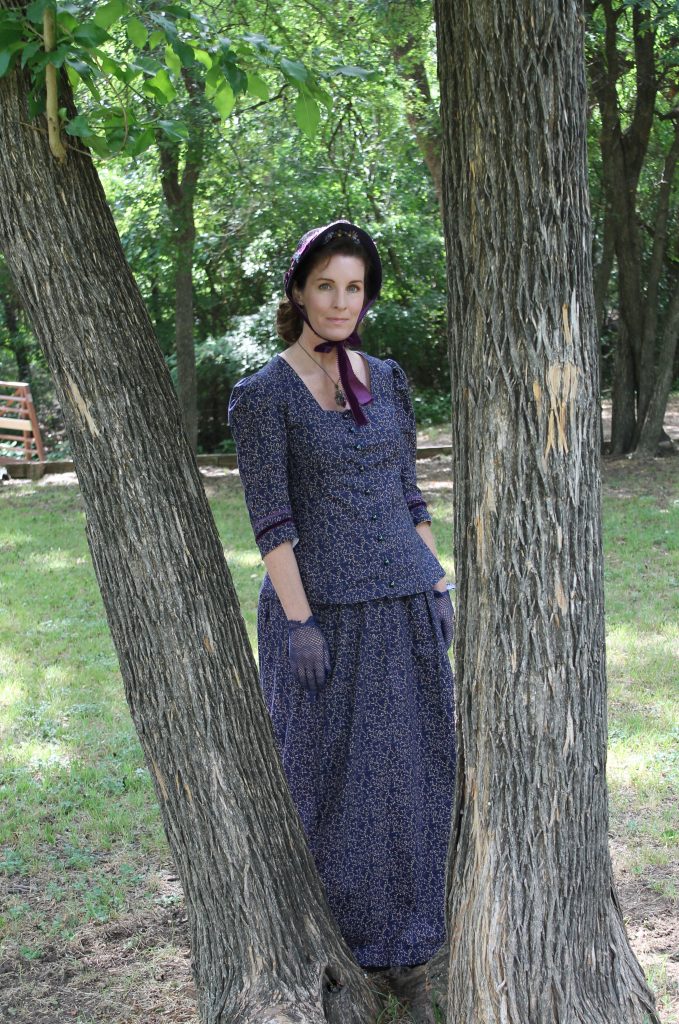 I hope that you have enjoyed this newest installment of sewing through history. I'll be back on tomorrow to show you my UNDERWEAR. Victorian underwear that is. As well as provide all of the construction details.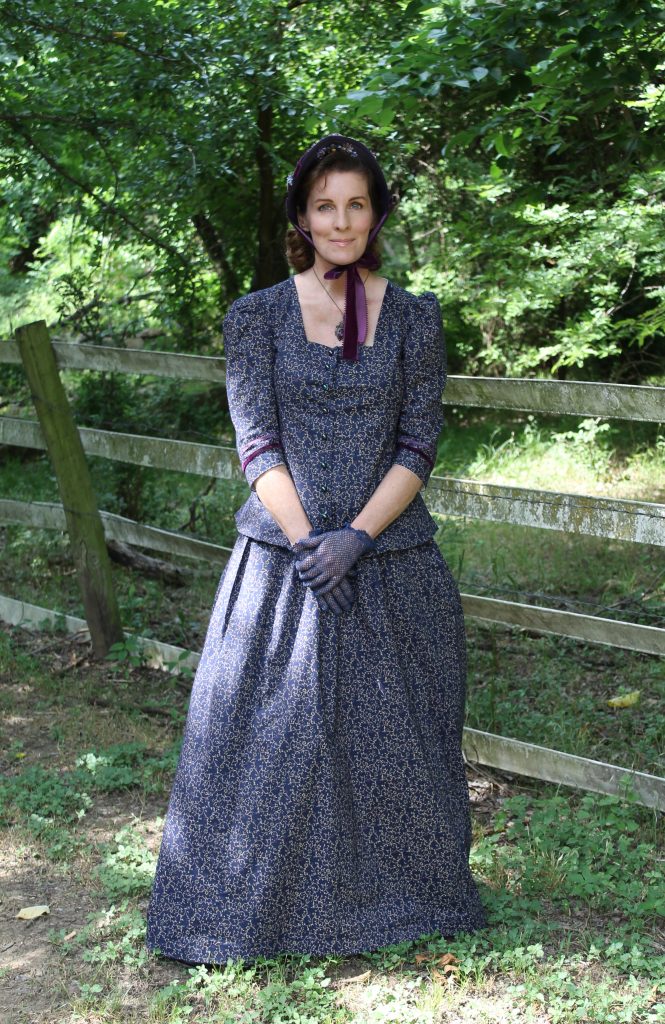 As always I don't take myself too seriously when "modeling" and will close with a few outtakes.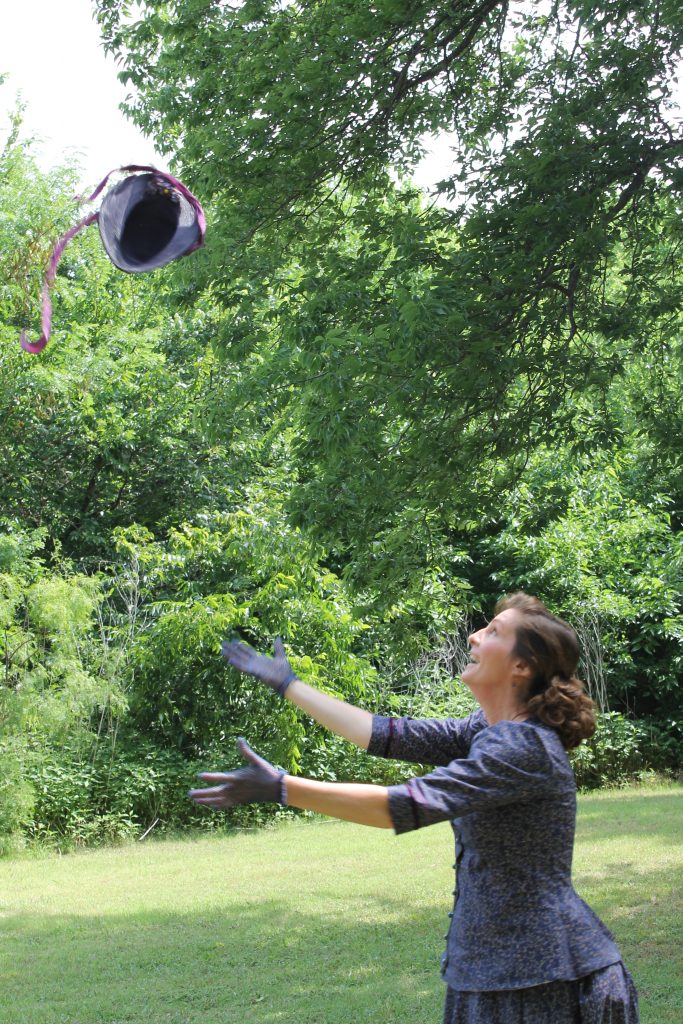 Baby Got Back!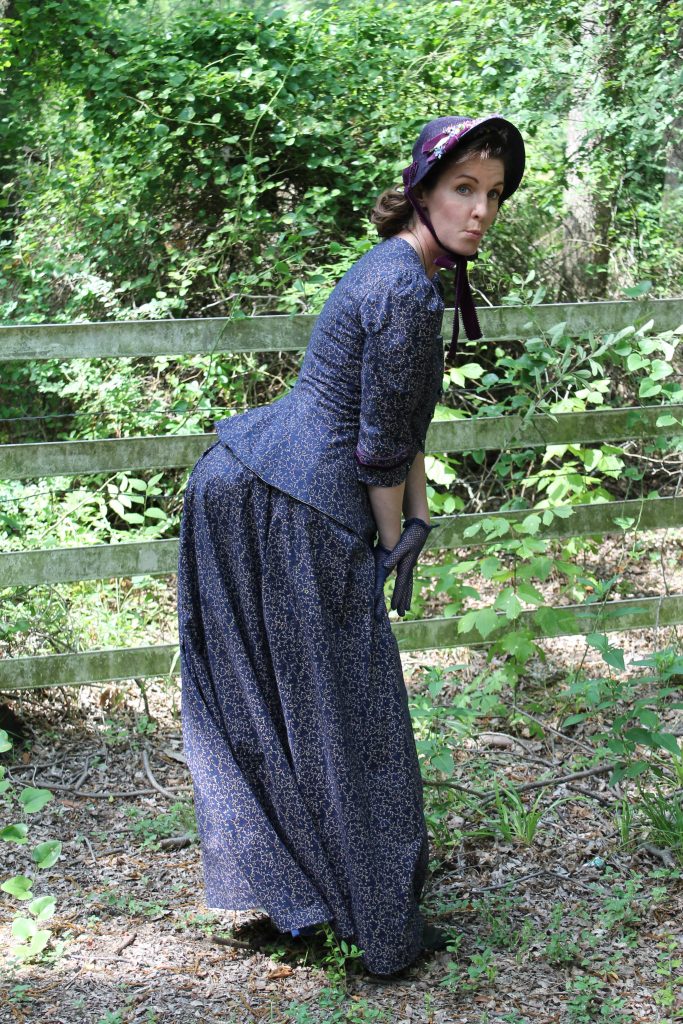 Have a wonderful day!
Laura