Like every other woman in America, I LOVE peonies. Their lush petals contain the most delightful scent. Did you know that You Can Grow Peonies in Texas?
You Can Grow Peonies in Texas
Three years ago when we moved into Storybook Cottage I began to study the English Garden look. One floral staple is the peony.
I was so disappointed when I read that peonies were rarely successful to grow in the lower south. We live in a suburb of Fort Worth which is considered to be Zone 8/Zone 8a. I decided to give it a try anyway since the 16 oak trees in our garden keep most of the areas cool and shaded.
Planting in Zone 8
There are certain varieties of peonies that can sometimes grow in Zone 8/Zone 8a. One is the Sarah Bernhardt which looks like this:
Imagine my delight during the springtime three years ago when I saw some bare root peonies for sale at the garden center. They were cheap enough that if my experiment failed it would be ok.
Most of the gardening sites said that if you had clay soil (I do) to plant the root in a pot. So I did. That first year my two peony plants were not very happy.
A tornado came through the second year and took out half of our backyard. I dug my two battered peony plants out of their broken pots and quickly replanted them directly into the soil under a large oak tree following these guidelines.
Thrive or Die
A funny thing happened. By November the plants were thriving better than they ever had in the pots with the fancy schmancy soil. You can see one plant under the tree next to the coleus plant. The other is hidden behind the clay pot.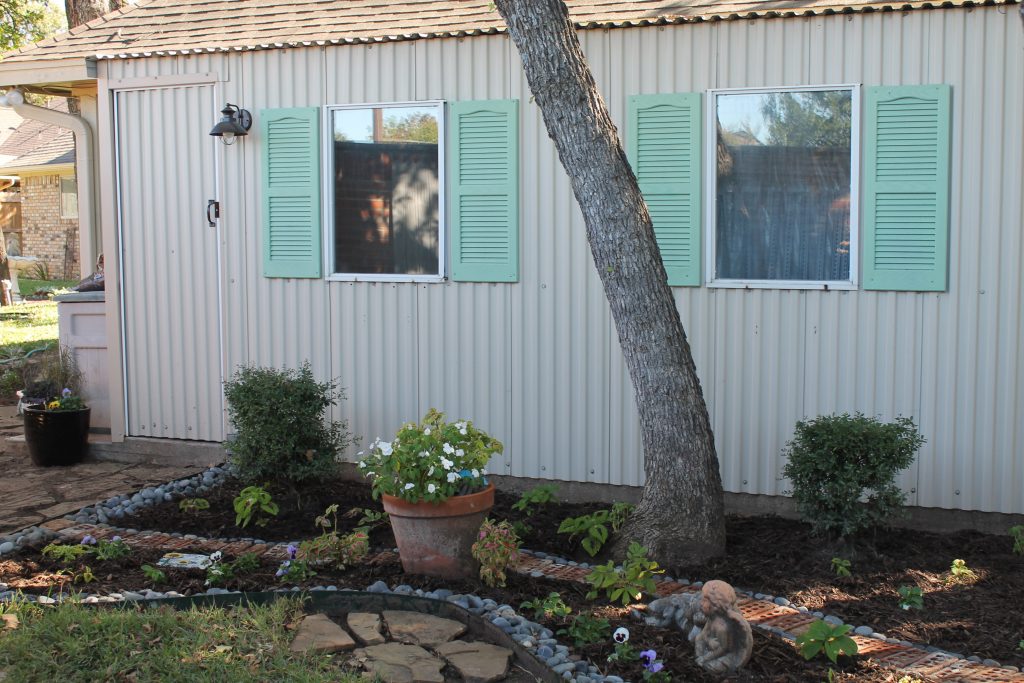 It would take three years before the plant would bloom. This spring I held my breath because this would be THE year. I watched the two plants like a hawk making sure they were getting enough water.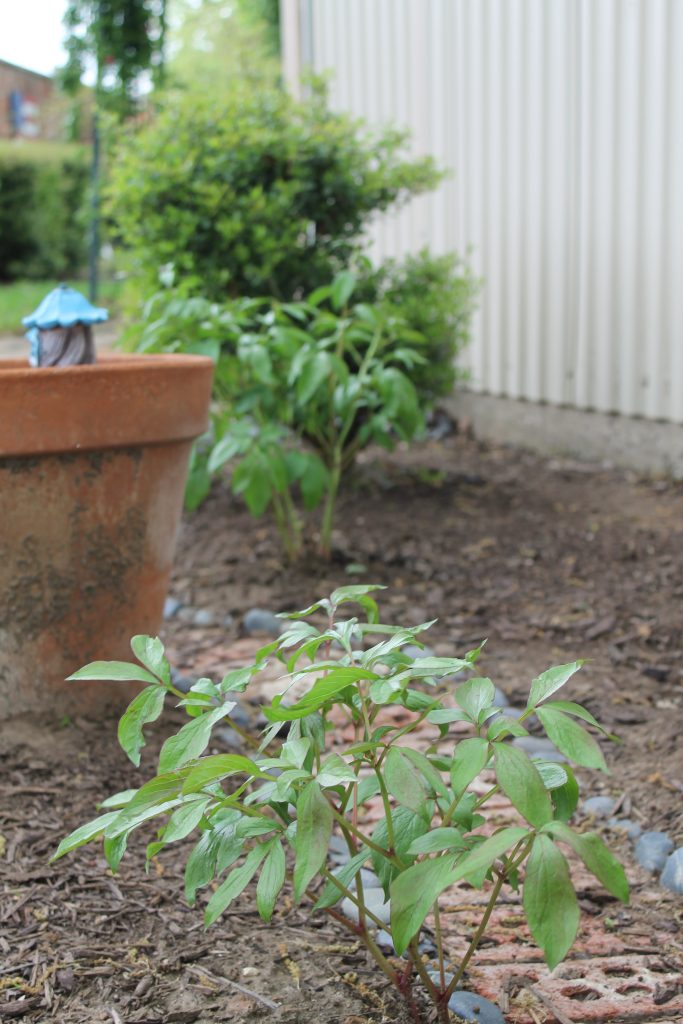 I about lost my mind when I saw tiny buds forming.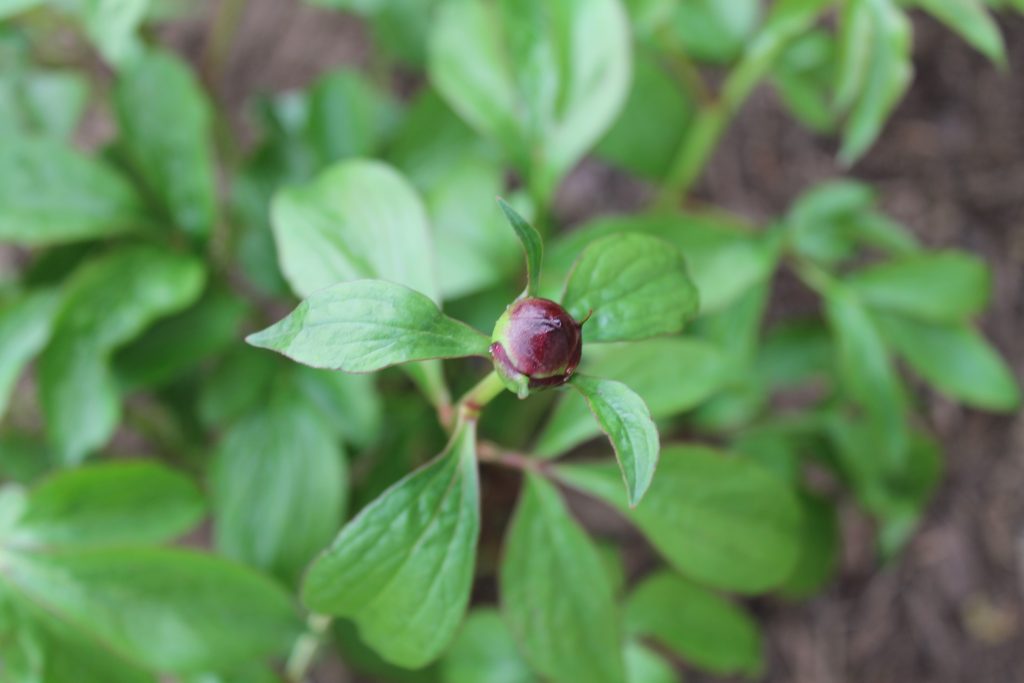 It would seem that ants have an infinity for the buds. I could not find out why. I am assuming that the buds have a sweet nectar. But the ants do not harm the flowers. Please, do not spray them. As a rule, we do not use pesticides at Storybook Cottage. It harms our precious pollinators like the butterfly and honeybee.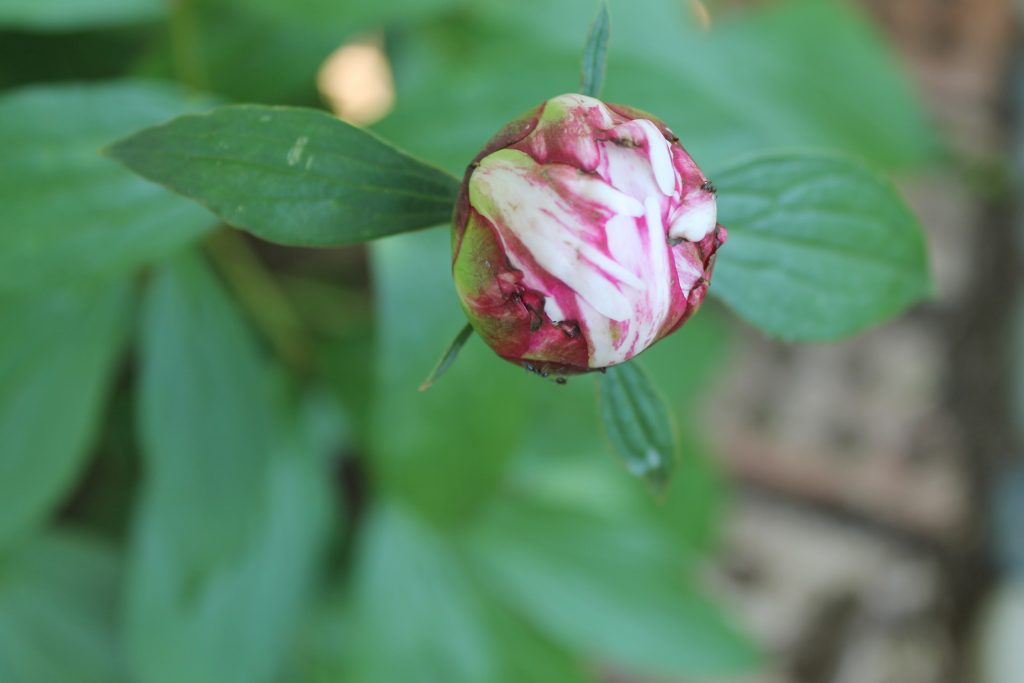 Last Sunday after three long years of waiting I was finally greeted with a lush and heavenly scented bloom that I shared on Instagram.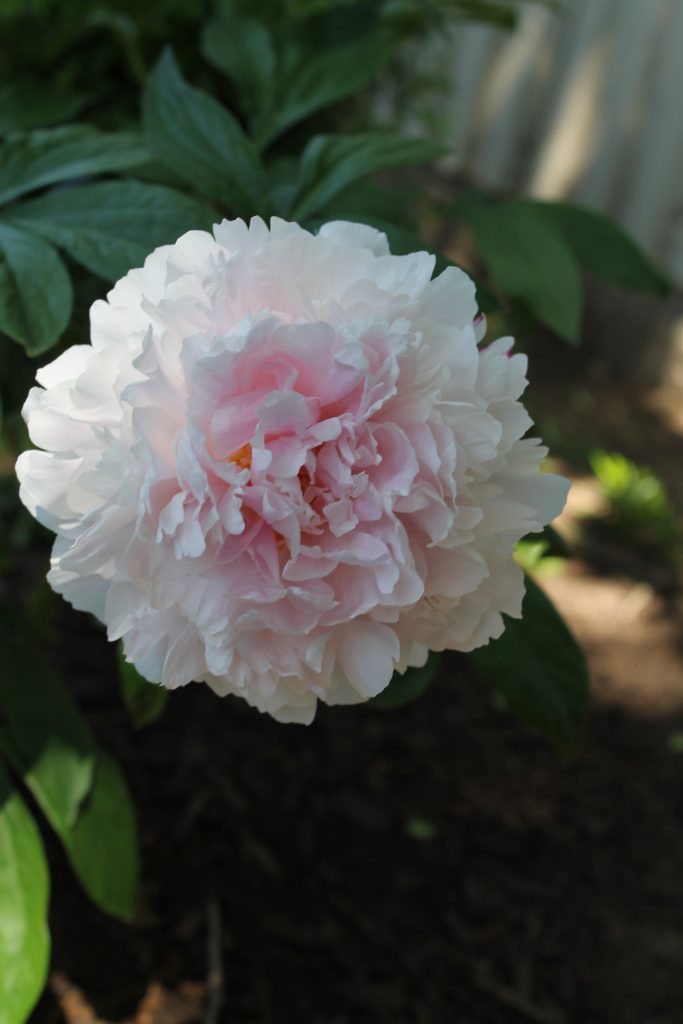 Three days later I had another and it appears there are more coming. I cannot begin to tell you the joy and pride I feel in growing such beauty.
Do you grow or enjoy peonies?
Laura
You May Also Enjoy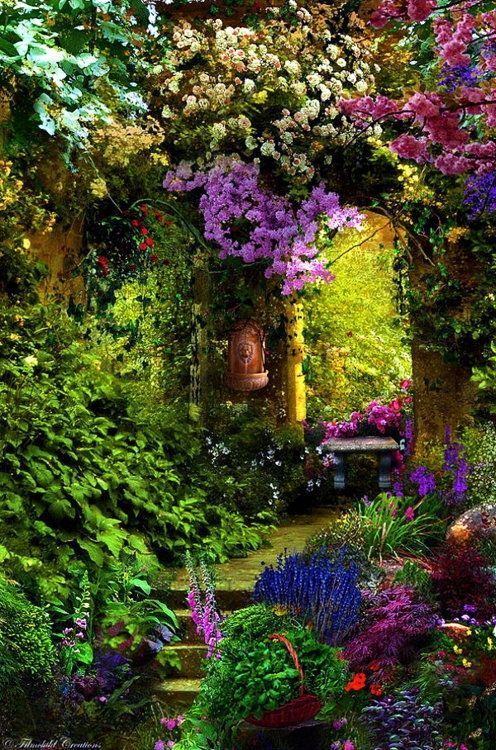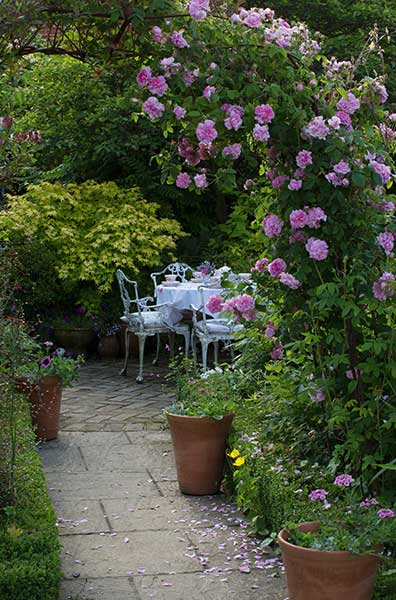 Other Gardening Inspirations Found Here: