Hello dear friends! Welcome to a special edition of Saturday Smiles Tea and Roses.
The image below is of Annabel's, a private club in London, currently covered in peonies and roses.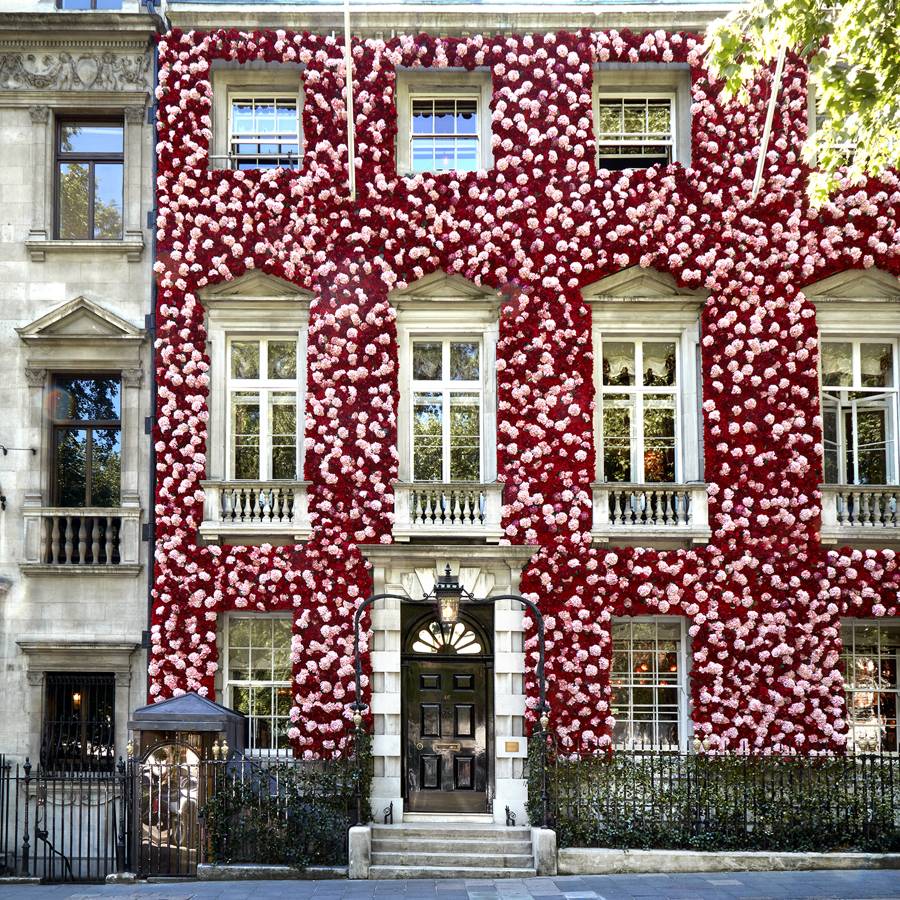 Rare interior shots of the club were recently captured by World Of Interiors and shared HERE.
If by chance a club member reads DTA please know that I am coming to London next summer. What I wouldn't give to take tea and wash my hands in the prettiest loo in all of London! (smile)
The Summer of Love
The Grand Dame of all garden shows is currently taking place in London, England ~ The Chelsea Flower Show. Queen Elizabeth attended this past Monday as it is one of her favorite events of the social season. Indeed all of London decorates and celebrates this blooming grand event. The theme this year is "Summer Of Love".
If you are unfamiliar with how designers are selected to create a garden in the show I recommend a charming movie, Dare To Be Wild. It is the true story of Irish landscape designer Mary Reynolds. This unlikely underdog went on an incredible journey to be selected and then present her wild and unconventional style to the esteemed Chelsea Flower Show. I found the film on Netflix. Handsome Prince Albert, aka Tom Hughes, stars as Mary's love interest.
Saturday Smiles Tea and Roses
Earlier this week I had the honor of participating in a lovely springtime blog hop. I shared an Edwardian Tea and Roses post.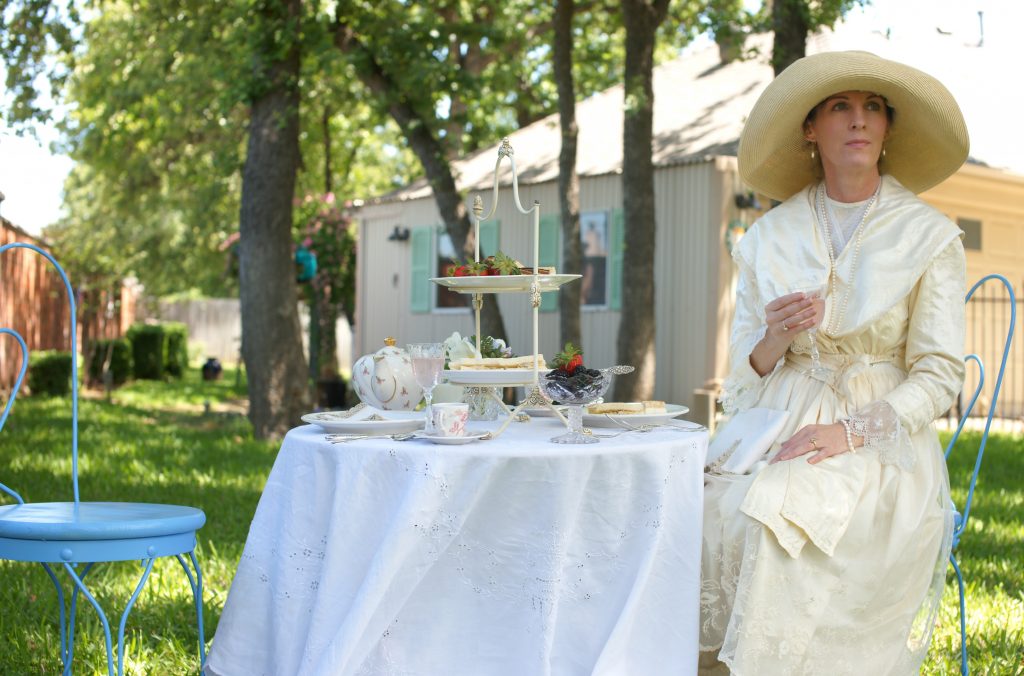 Please Join The Fun!
I invite you, dear readers, to join in the fun. Please link up your favorite SPRING related posts. Think garden, home, decor and more!
I plan on visiting each and every linky participant and featuring a few on the next Saturday Smiles.
We currently have a houseguest and will be barbequing over the weekend. What are your plans?
I'll return on Monday with Patriotic Door Decor In Just 10 Minutes.
Have a safe and happy Memorial Day.
Laura