Are you ready for tomorrow's big day? Storybook Cottage is decked out for a Royal Wedding Breakfast and High Tea Tablescape.
High Tea Tablescape
 In the formal dining area, I have set out a high tea tablescape fit for a queen.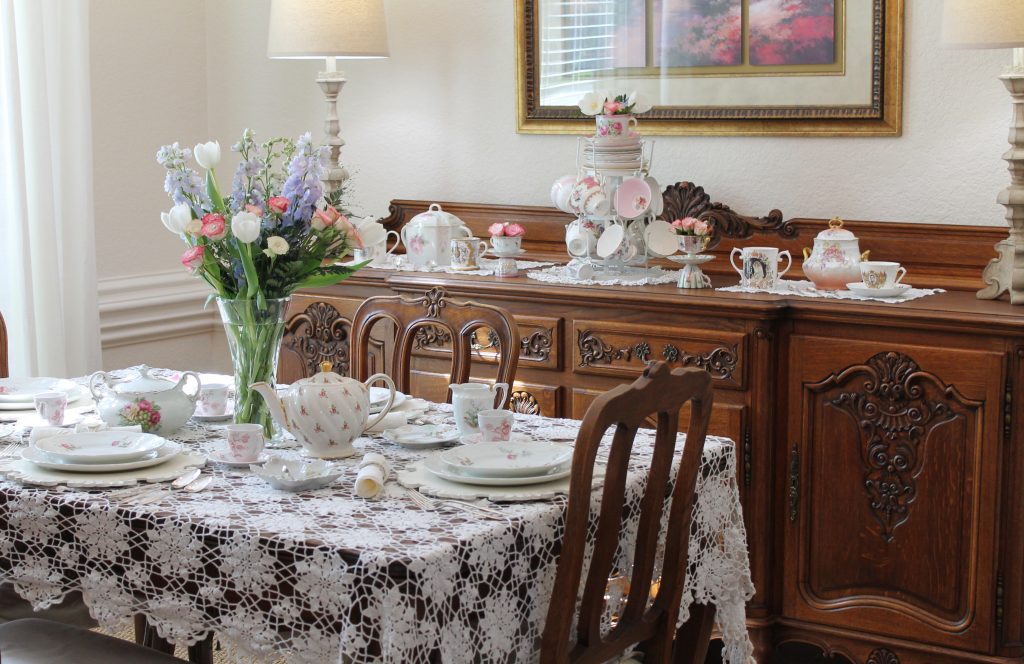 The centerpiece contains several Royal wedding flower favorites.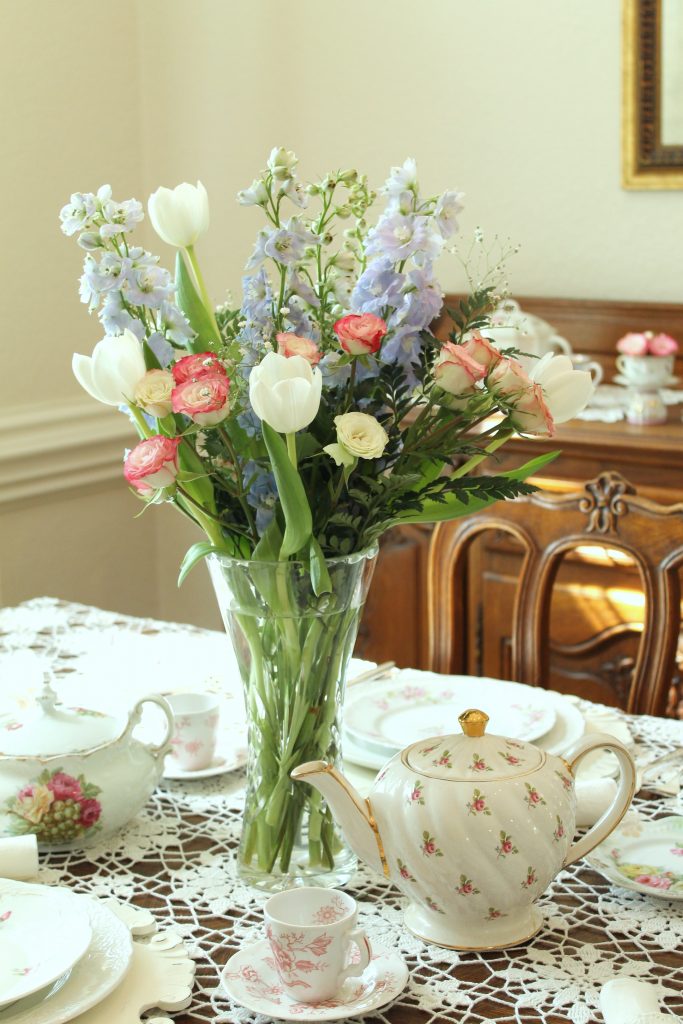 Bridal tea roses, blue delphinium, white tulips and gypsophila.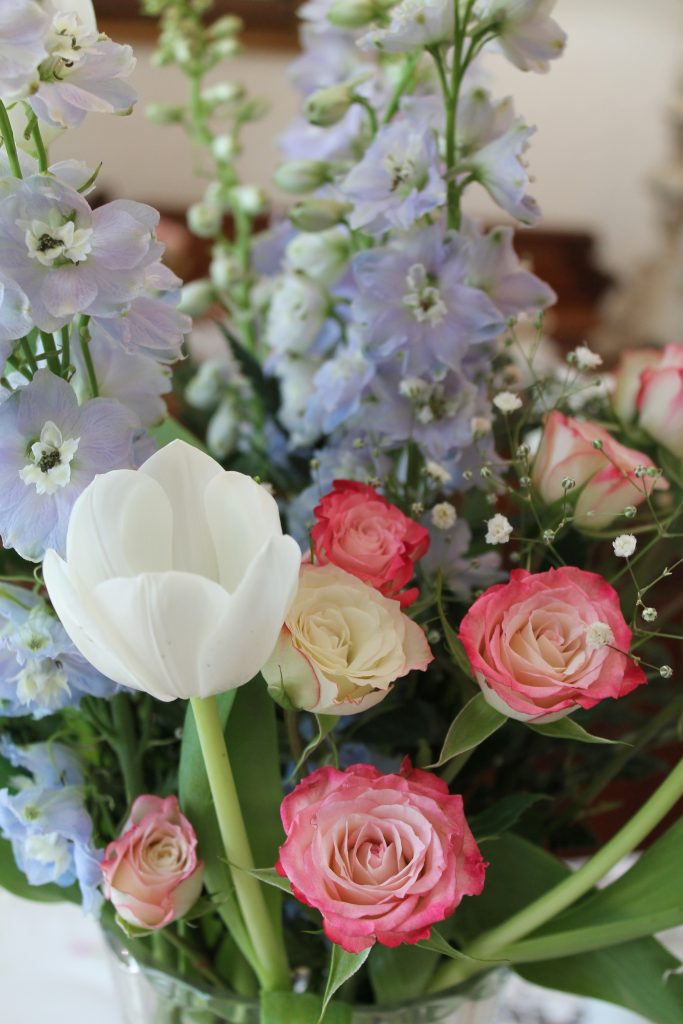 The place setting features various shades of white, cream and pink.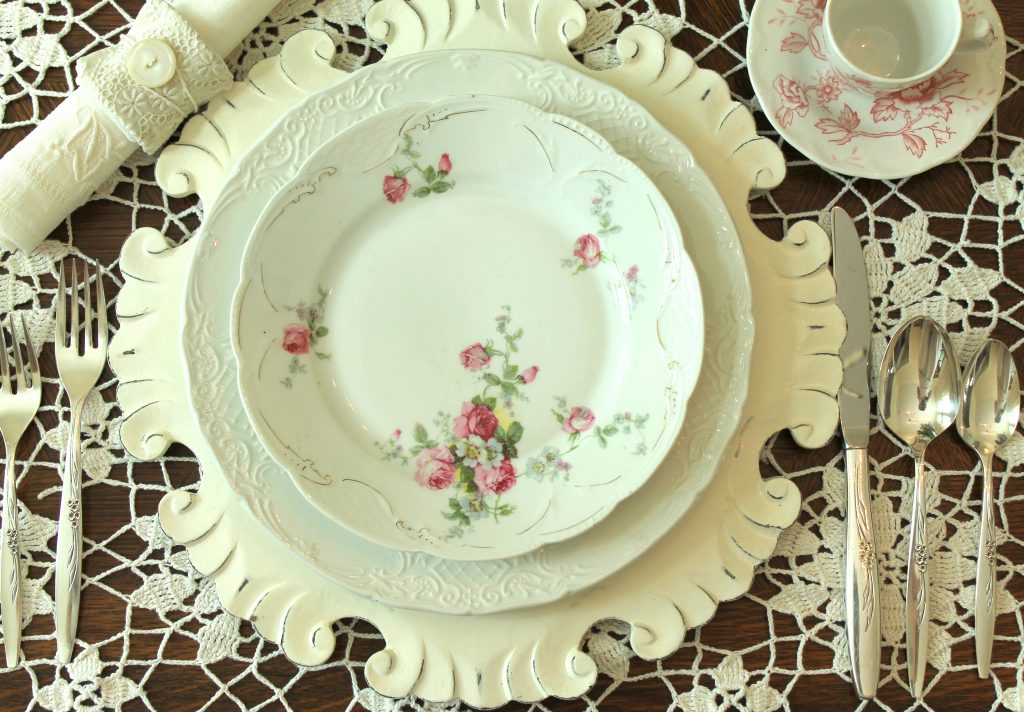 Lovely Gifts
The handmade tablecloth was an estate sale steal. I've paired it with pieces of Grandma Jingles Bavarian china and my great-grandmother Lenora's silver plate.
My newest treasure is a set of four pink flora ironstone teacups graciously given to me by my dear friend Rita. I wish she lived closer and could come for tea.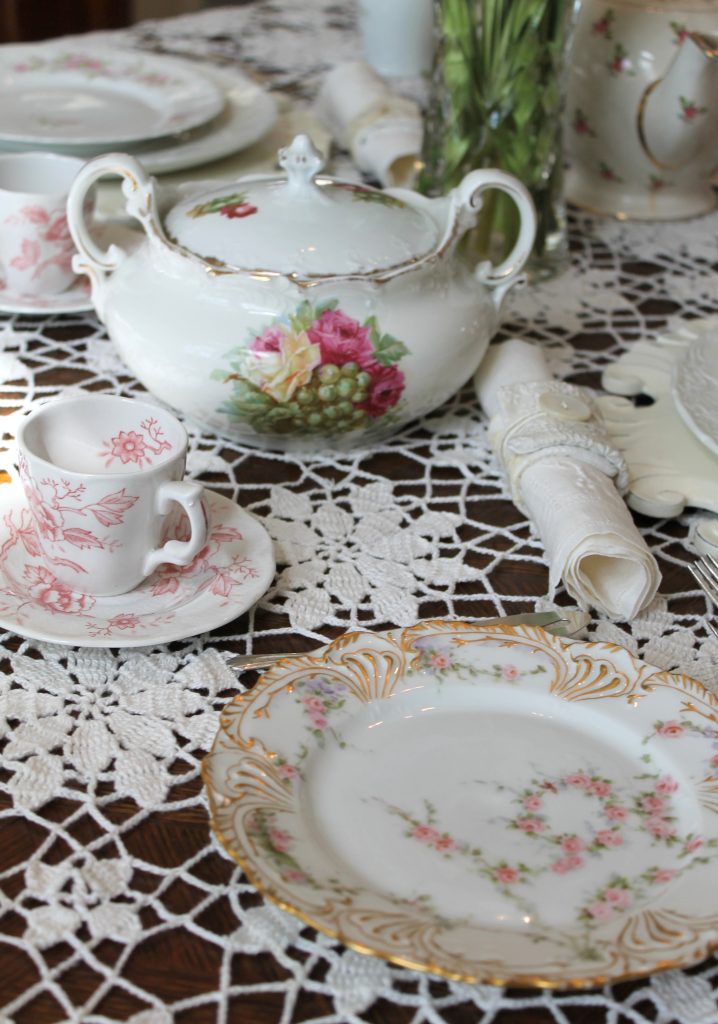 I made the lace napkins rings from leftover fabric and trim scraps way back in 2012. You can view the tutorial HERE.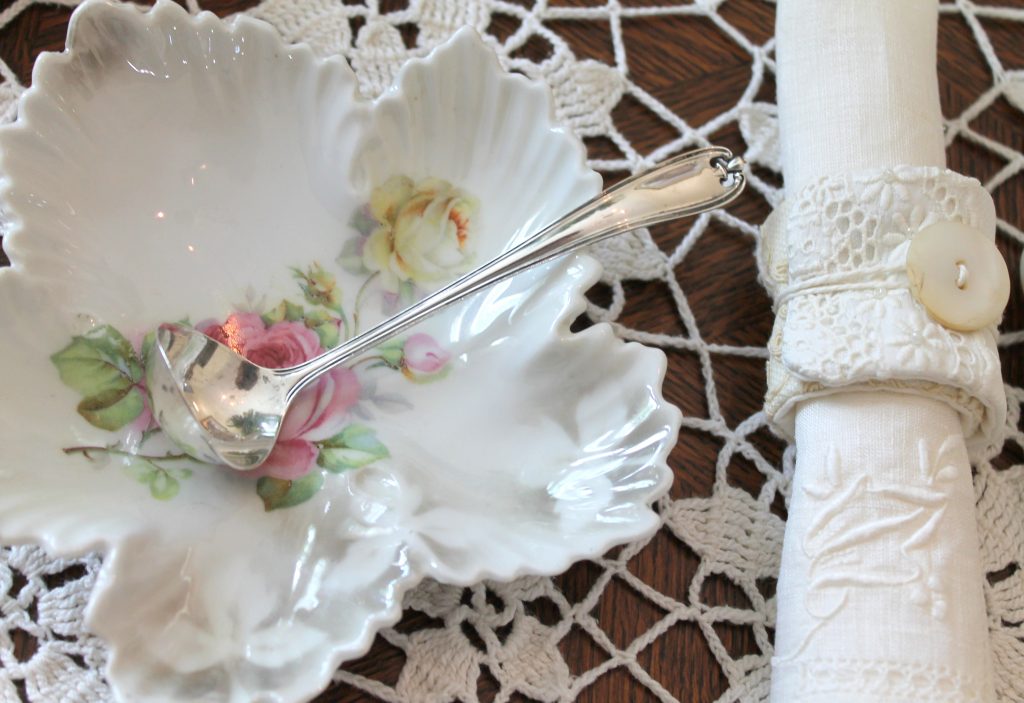 Royal Wedding Breakfast and High Tea Tablescape
The sideboard contains my collection of Royal family teacups.
The centerpiece is a teacup tower.

It is flanked by wee teacup topiaries.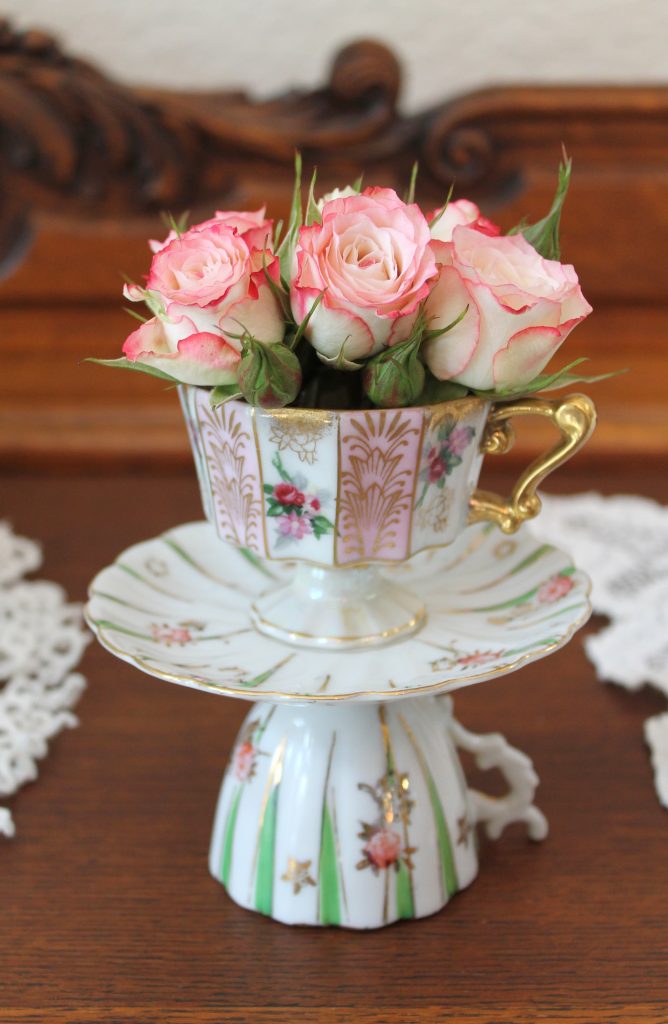 My favorite Royal family china pieces are the Charles and Diana loving cup (1981) on the right and the Queen's Diamond Jubilee mug (2012) on the left.

Royal Wedding Breakfast
In the kitchen, I have set up a second, more casual tablescape, that we will use for our Royal wedding breakfast.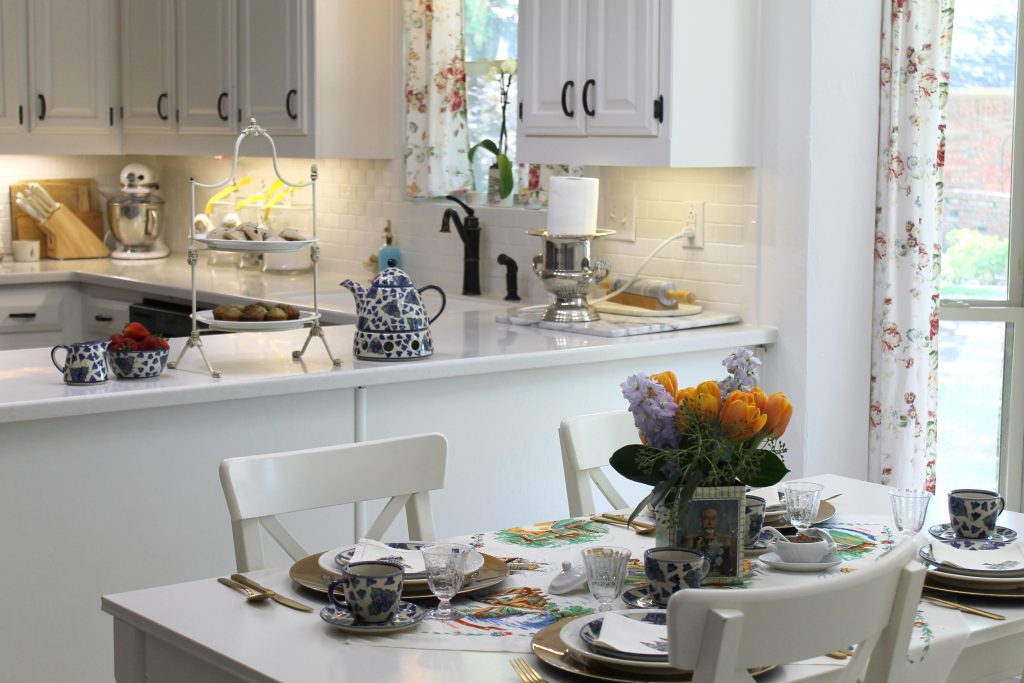 All of the Royal treasures on this table came from estate sales.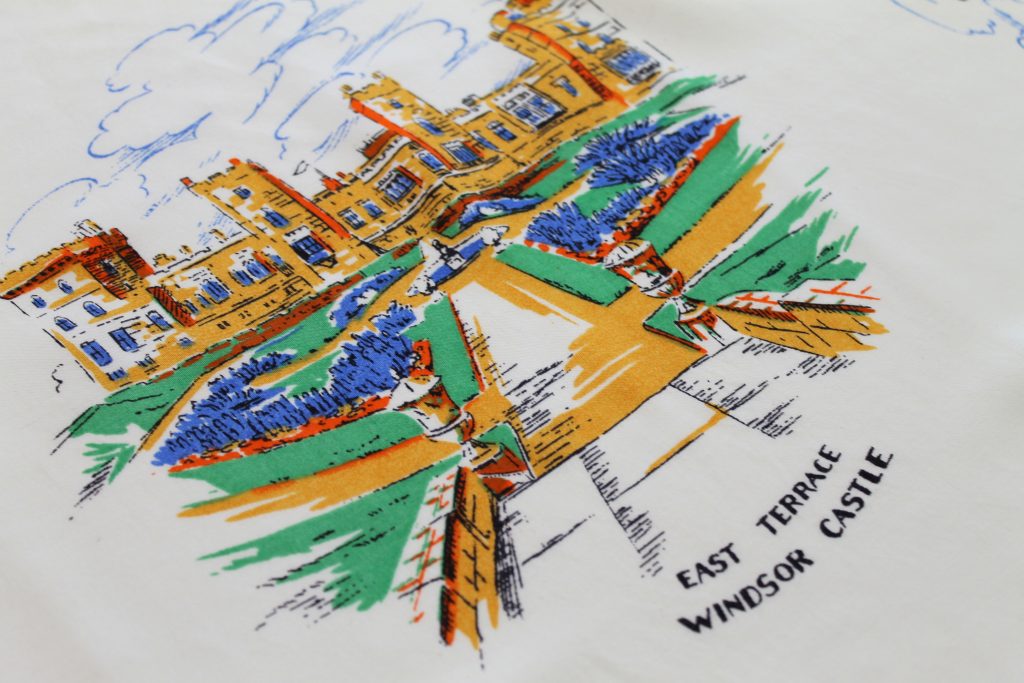 The tablecloth is unusual in that it features a color palette of orange, green, white and blue instead of the traditional Union Jack colors of red, white and blue. It is fitting that it features St. George's Chapel.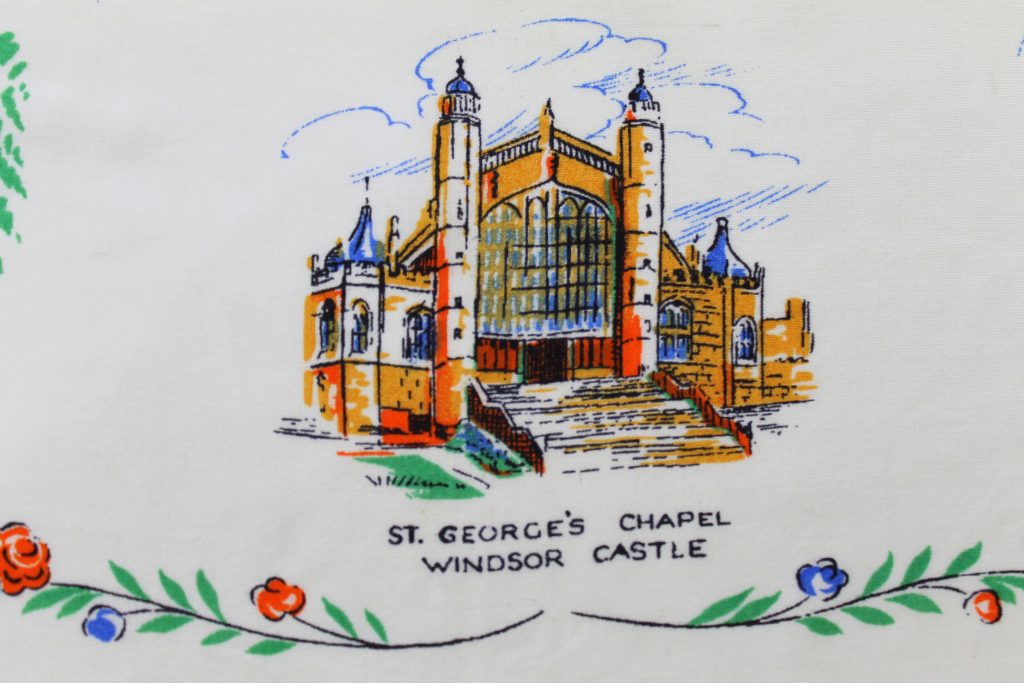 The floral arrangement nestles inside an antique (cookie) biscuit tin marking the silver jubilee of King George V and Queen Mary (the current Queen's paternal grandparents).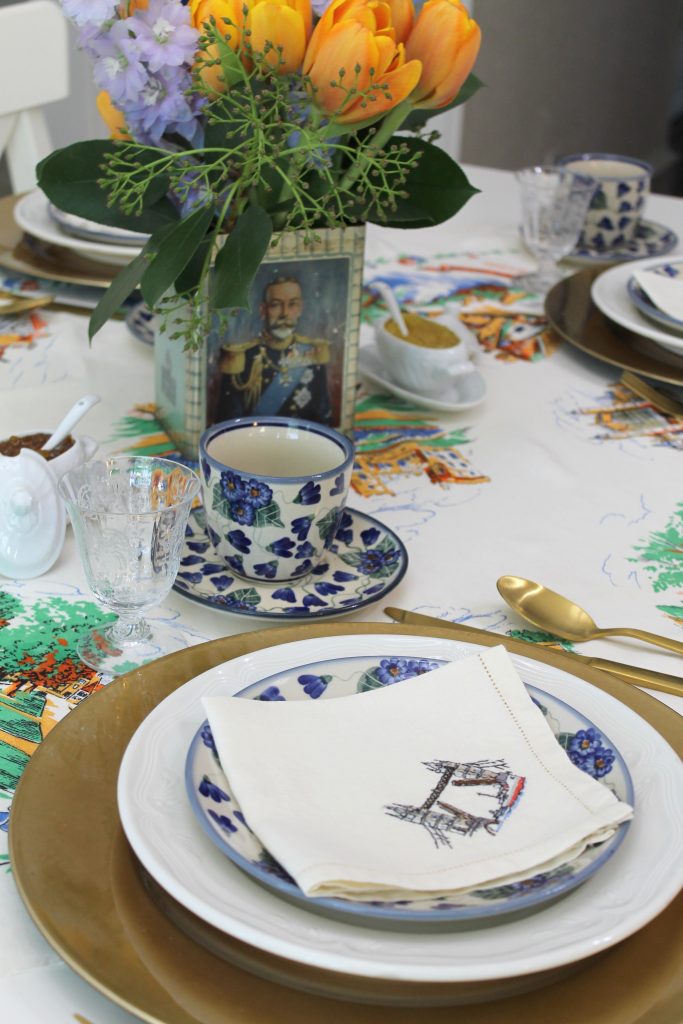 The vintage napkins were a recent find. Each one has a different landmark embroidered on the corner.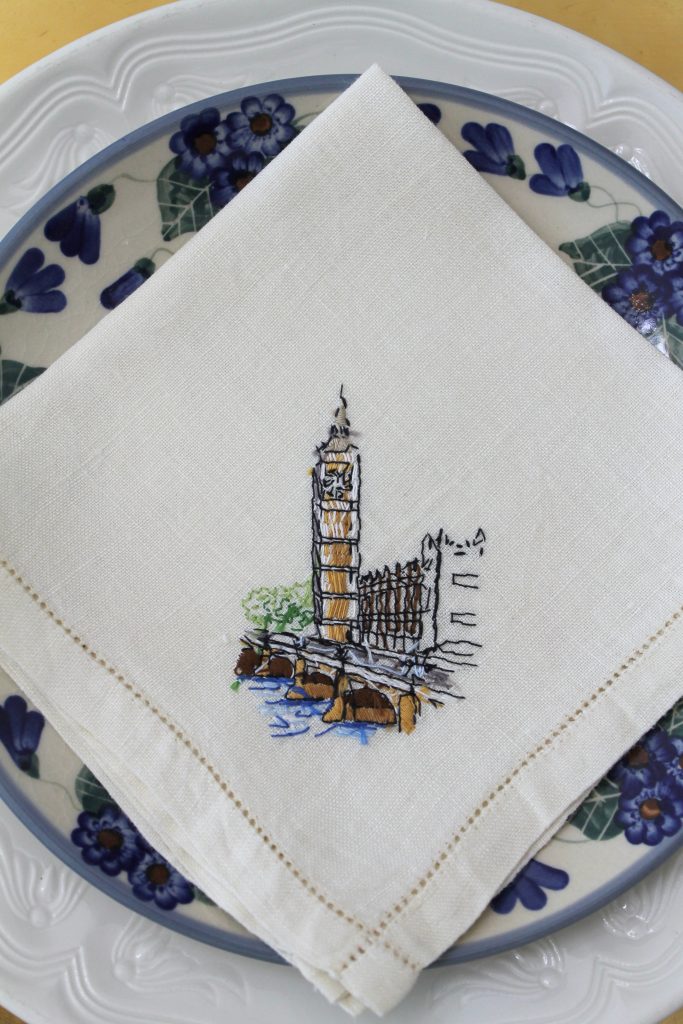 They also have bits of orange and blue. It as if they were meant to be.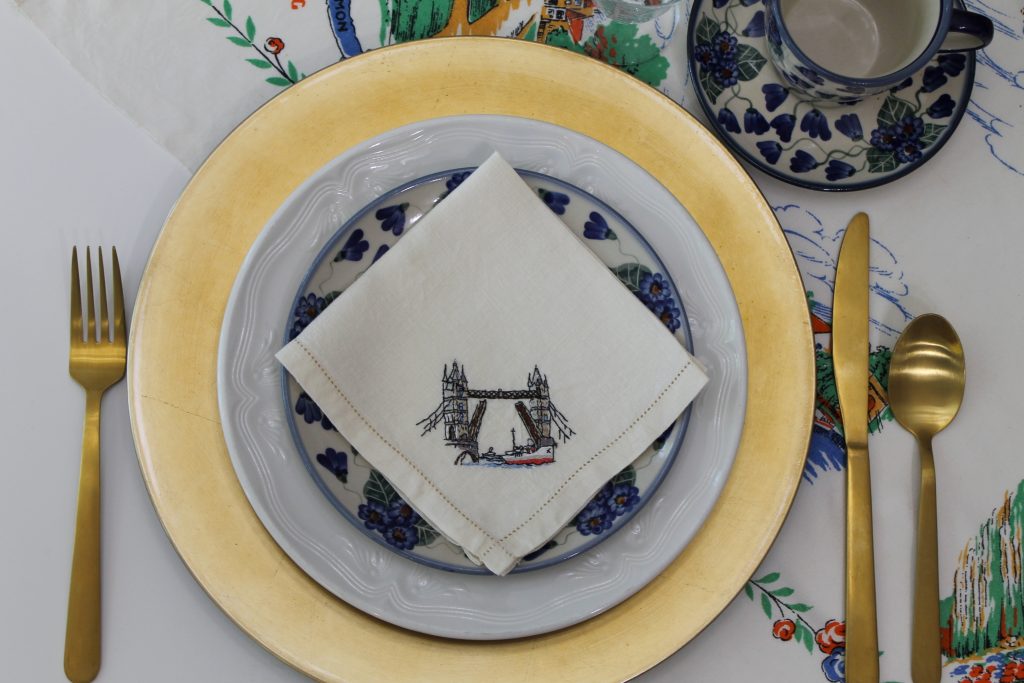 A Very British Shelf
The kitchen shelf is also decked out in British bliss.
The hooks hold my collection of tea towels marking Charles and Diana's wedding in 1981.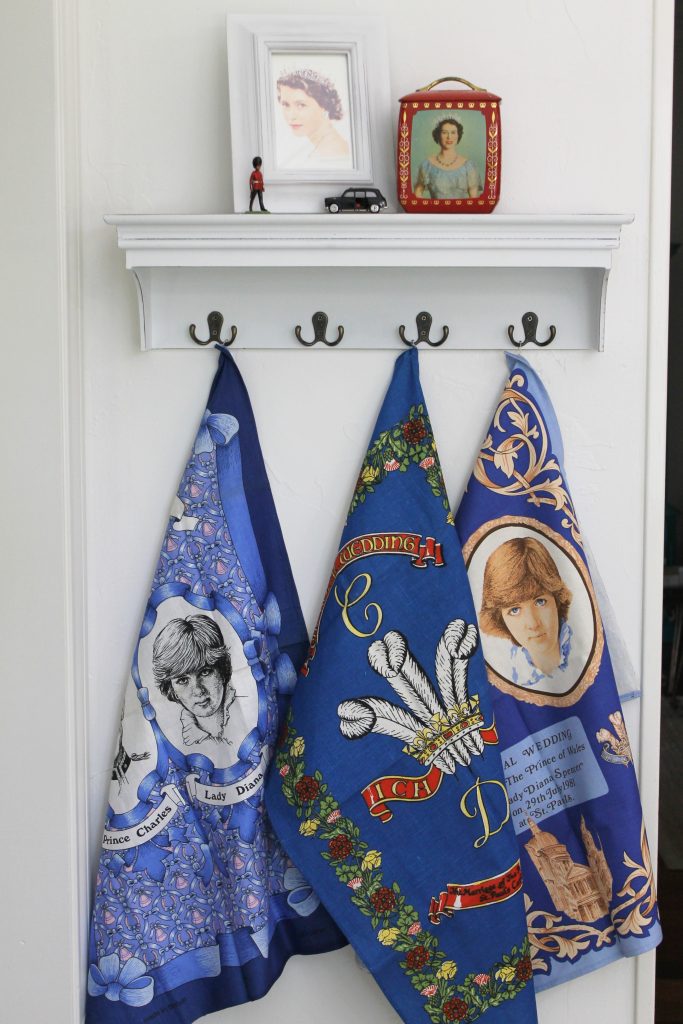 The menu will be very similar to the food that we enjoyed for Prince William's wedding.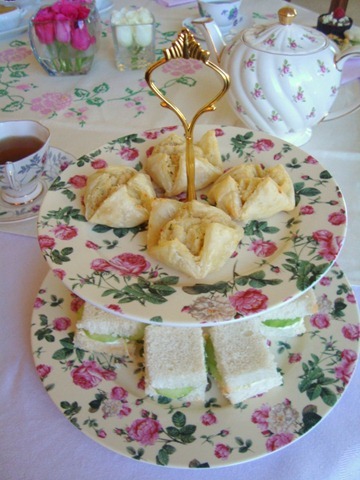 You may also get a laugh from Mr. Decor's idea of the perfect high tea.
I'll see you on Monday with a Royal Wedding Recap.
May you live happily ever after,
Laura
You May Also Enjoy
Monday Day 1: Royal Wedding Week Posts and Where To Watch
Wednesday Day 2: Regal Wedding Party Ideas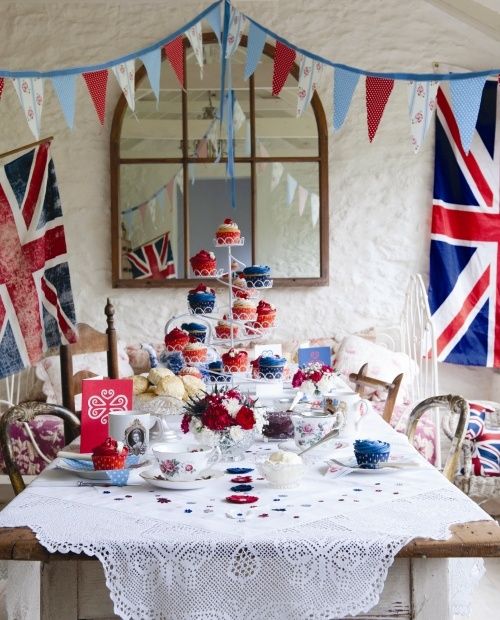 Wednesday Day 3: R.W.W. What To Wear
Thursday Day 4: High Tea Fit For A Queen