Happy Memorial Day! We have had houseguests this past week. In between visiting I created Patriotic Door Decor In Just 10 Minutes to celebrate the holiday.
Supplies
Hanging Basket
Ribbon
Faux Flowers
Zip Ties
Decorative Element
I found the Uncle Sam at Michael's for 50% off. But you could also use patriotic pinwheels, metal or plastic stars, faux fireworks and more.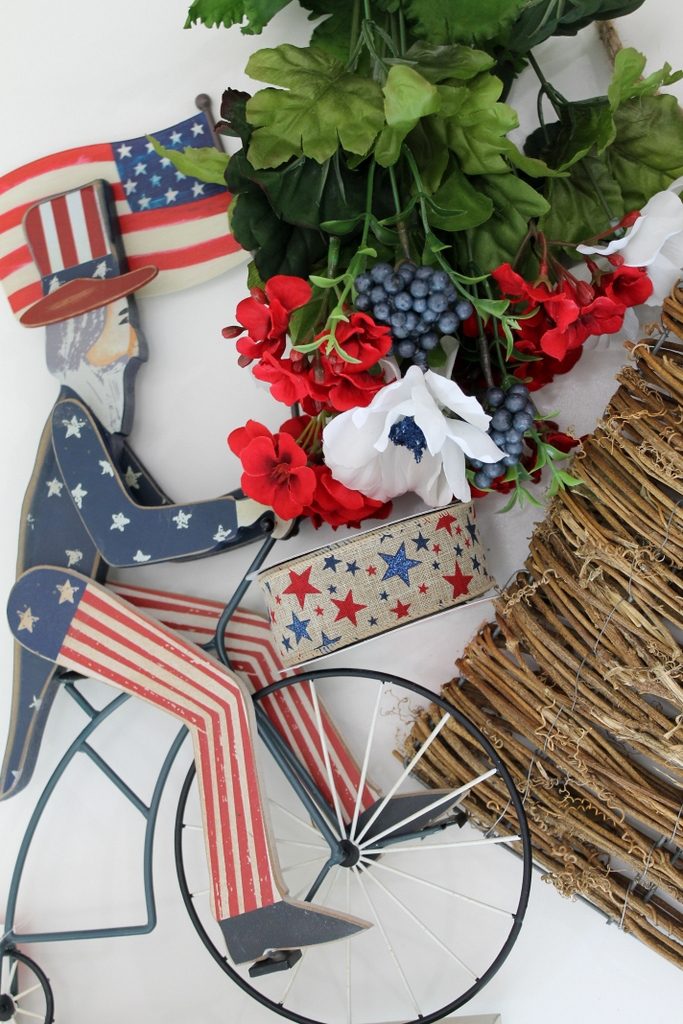 Patriotic Door Decor In Just 10 Minutes
Attach your decorative element to the basket with zip ties. This makes it easy to change your basket decor in the future. You'll just need to snip the ties off with scissors.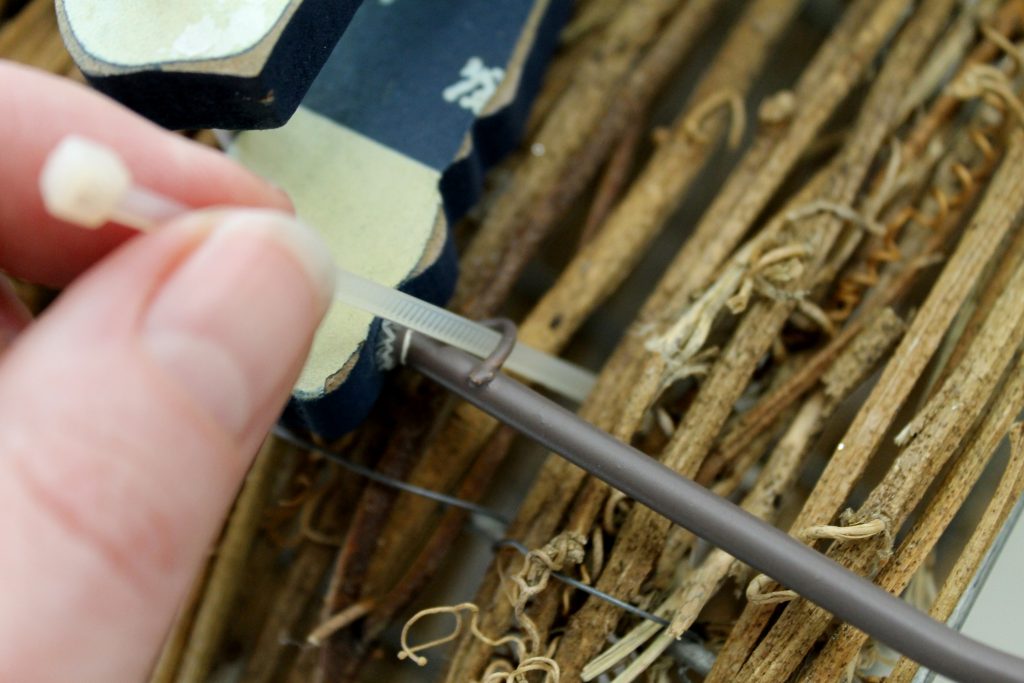 Fill the basket with faux flowers, berries, metallic streamers…whatever is colorful and captures your fancy.
Hang the basket on your door. I used a command strip hook and made a separate ribbon bow to hide it.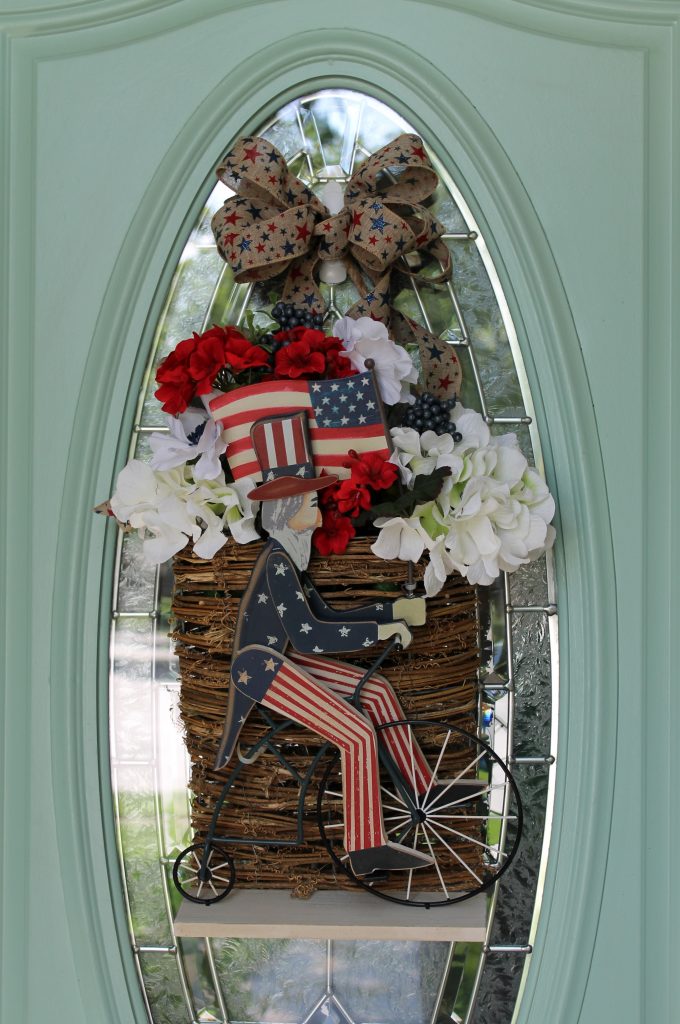 Now, this is what a call a Yankee Doodle of a Dandy craft!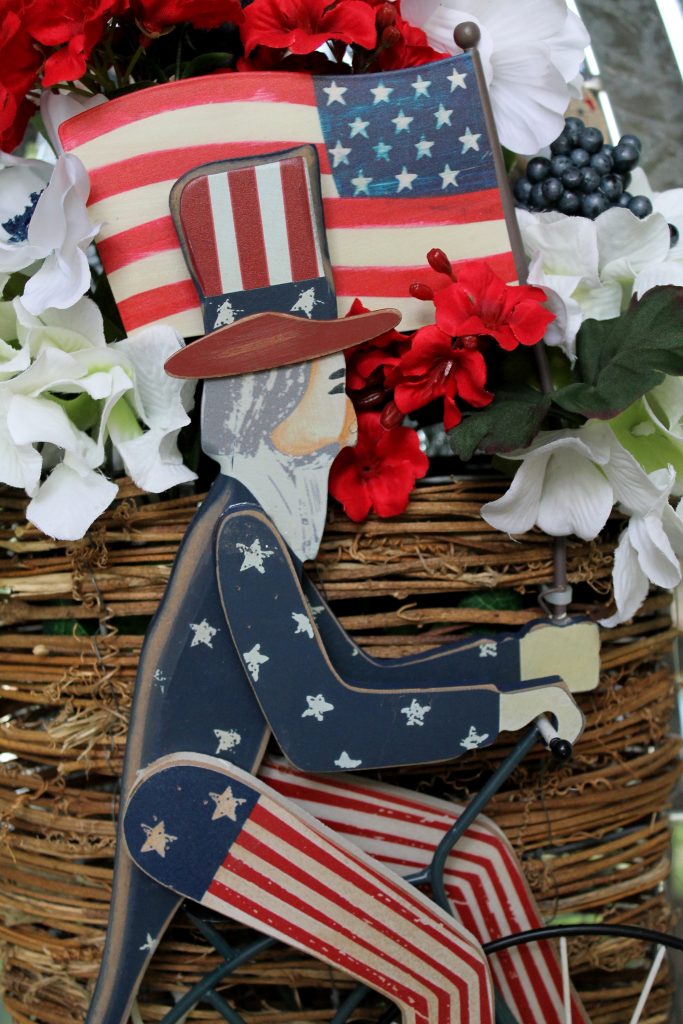 Enjoy the holiday!
Laura
You May Also Enjoy