I recently finished another top made from a vintage Peter Pan fabric. I call it the In The Pink Blouse For Spring. As it is a rose print I couldn't help but pose in front of my abundant climbing rose ala an English Garden.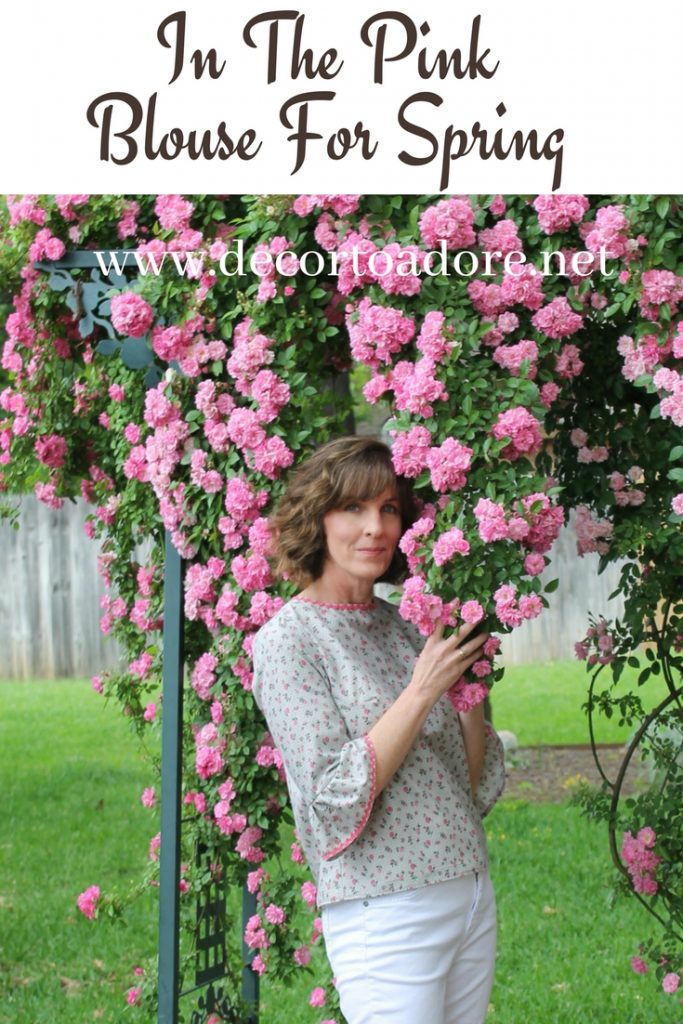 The Pattern
Just like the button backed blouse that I shared a few weeks ago this PDF pattern is free. It also requires the purchase of a Love Sewing magazine (issue #42) if you want the instructions. You can purchase the magazine through a Google App or this link for $4.99. If you are an experienced seamstress you can probably opt to not purchase the instructions.
A Slight Problem
I will say that unlike the button backed blouse the instructions for this pattern were pretty sparse. In addition, the instructions recommended the purchase of a 22″ invisible zipper. I would later discover, while in the midst of sewing, that the 22″ zipper was too long for the blouse version of the pattern.
I do wish the pattern instructions had included this important piece of information. Since I had already purchased and opened the 22″ zipper I had to watch a Youtube video on how to shorten a zipper. It was a time-consuming hassle that could have easily been avoided. So if you opt to make the blouse buy a 16″ or 18″ zipper.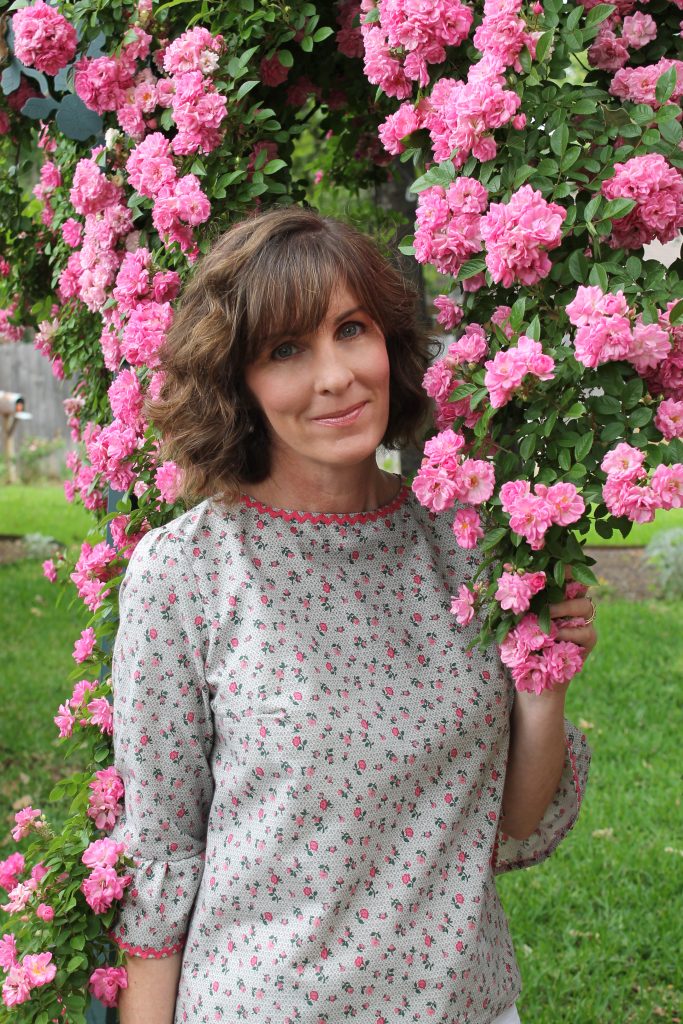 In The Pink Blouse For Spring
I do love how the blouse turned out. I opted to add a fun detail of vintage pink cotton rick rack at the neckline…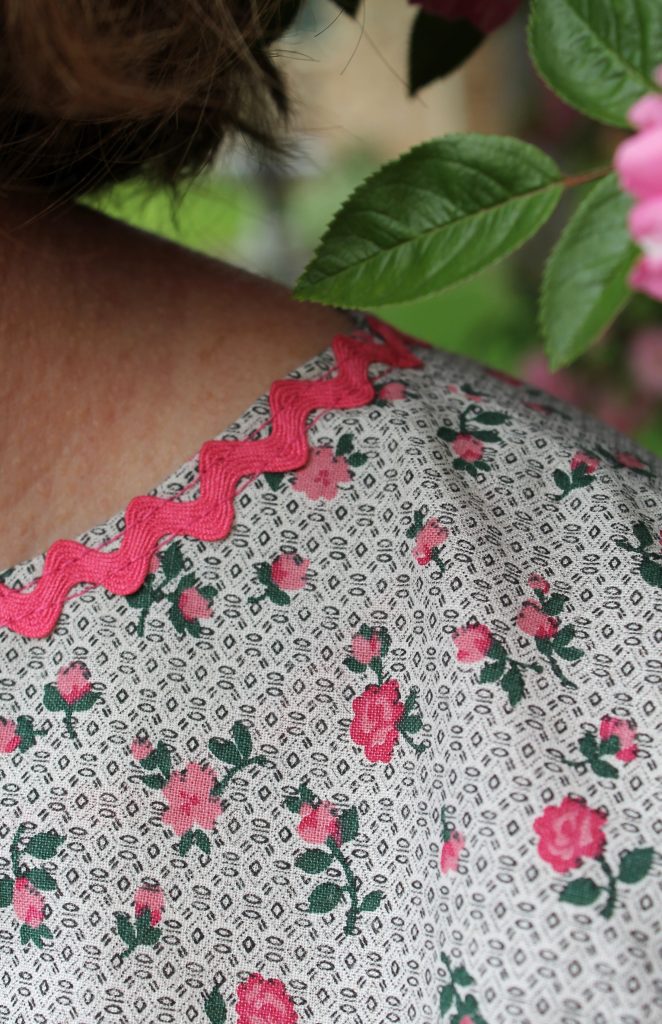 …and on the sleeves.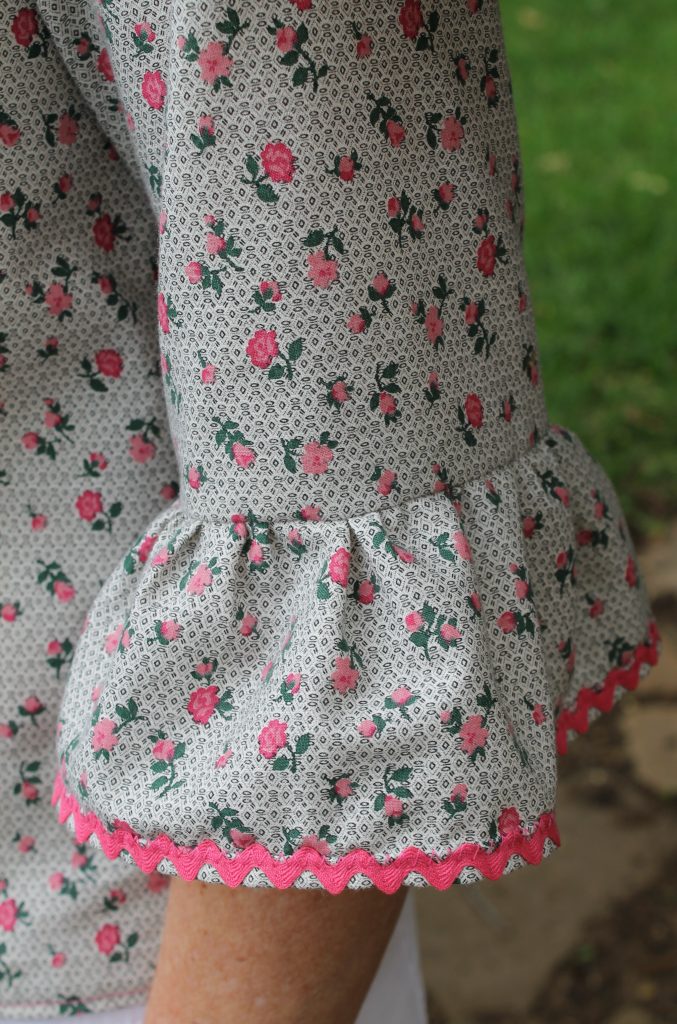 I made the medium size of the pattern. If I were to make the blouse again I would probably make the large size given that the bust darts and shoulder seams are a bit higher than where they should actually sit.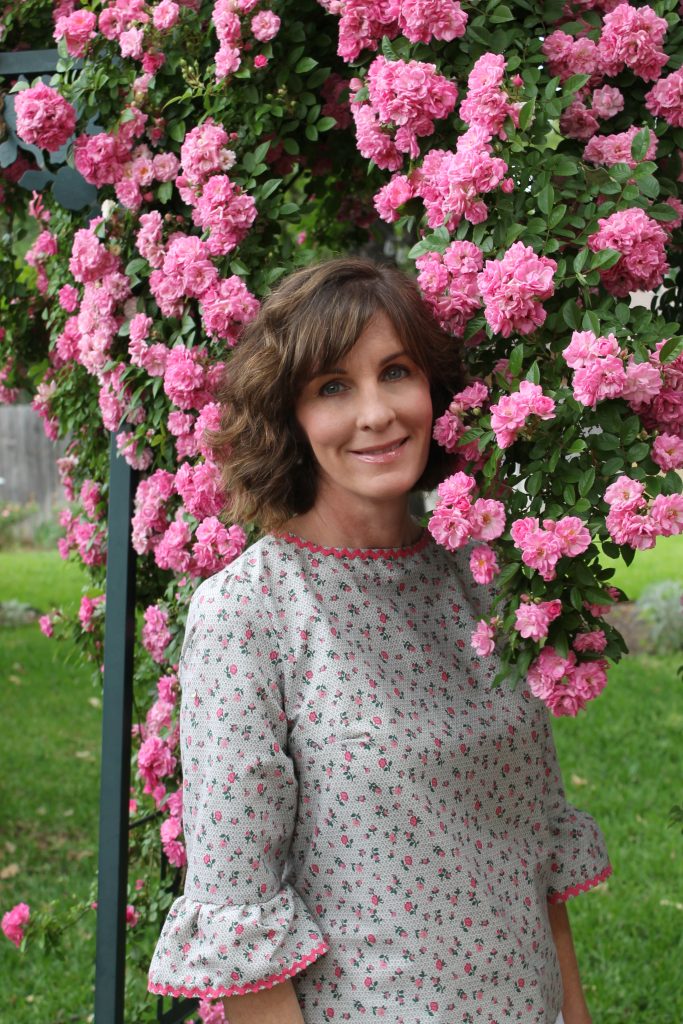 Both the white cropped Jones NY jeans and pink Kate Spade flats are from a few seasons ago.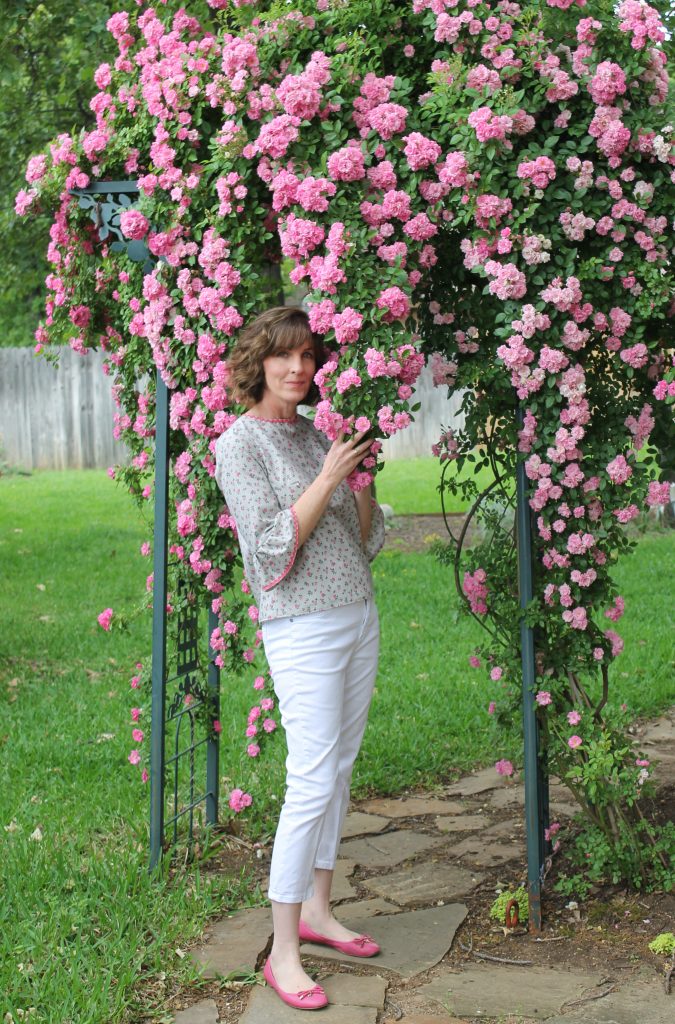 Fun Outtakes
As always I like to leave you with a few fun outtakes because I can't take myself to seriously in shooting looks for fashion posts.
Our Gracie girl is a "Dapple Pie" miniature dachshund and loves to pose for pictures.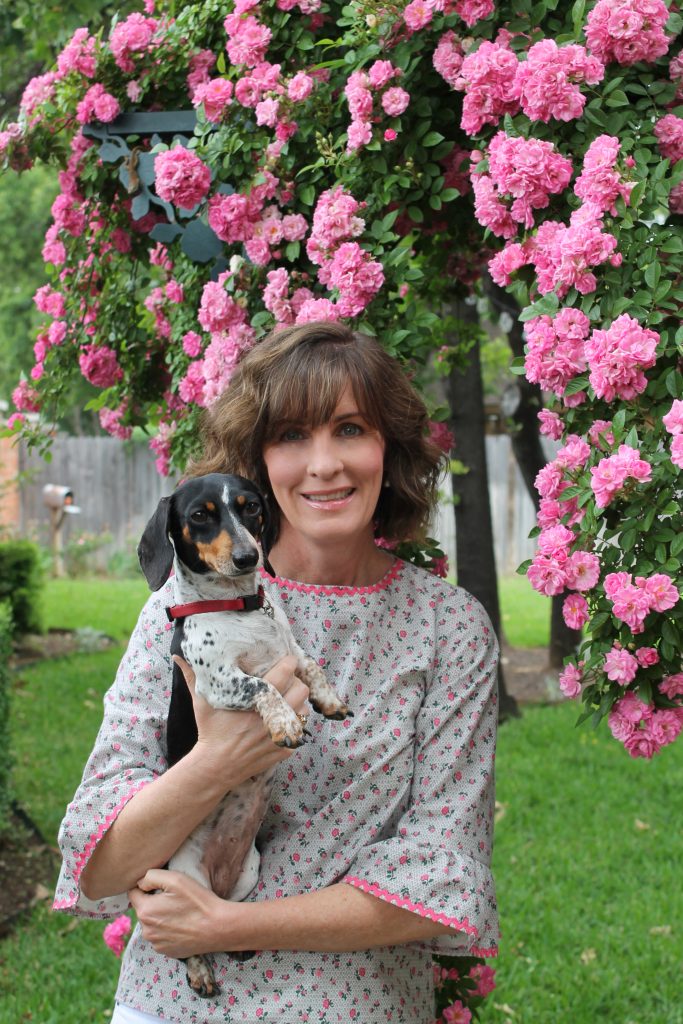 There are many beautiful dogs like our Gracie that are available for adoption. They truly are so grateful and very loving.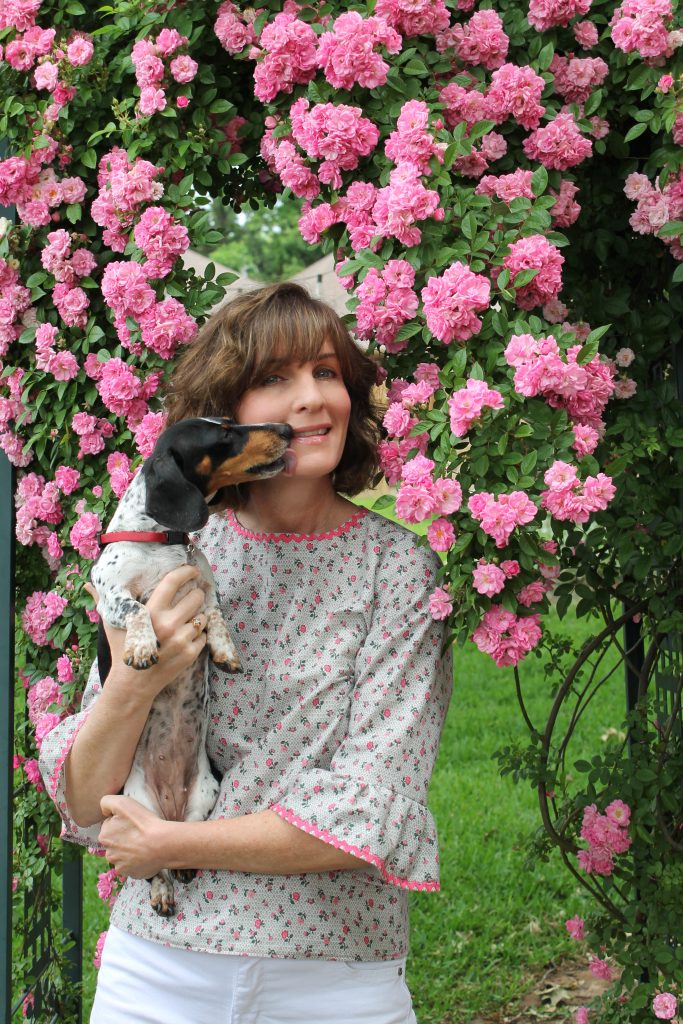 May you be in the pink!
Laura