I recently participated in the 12th wonderful teacup exchange hosted by Stephanie of The Enchanting Rose. This lovely lady organizes an exchange 2-3 times a year. It is such a treat to both send and receive a pretty tea themed package.
A Pretty Tea Themed Package
The official reveal day is supposed to be next Thursday, May 17th. But I have an entire week of Royal Wedding themed posts already scheduled so I am showing the wonderful package I received from the delightful Lady Linda a wee bit early.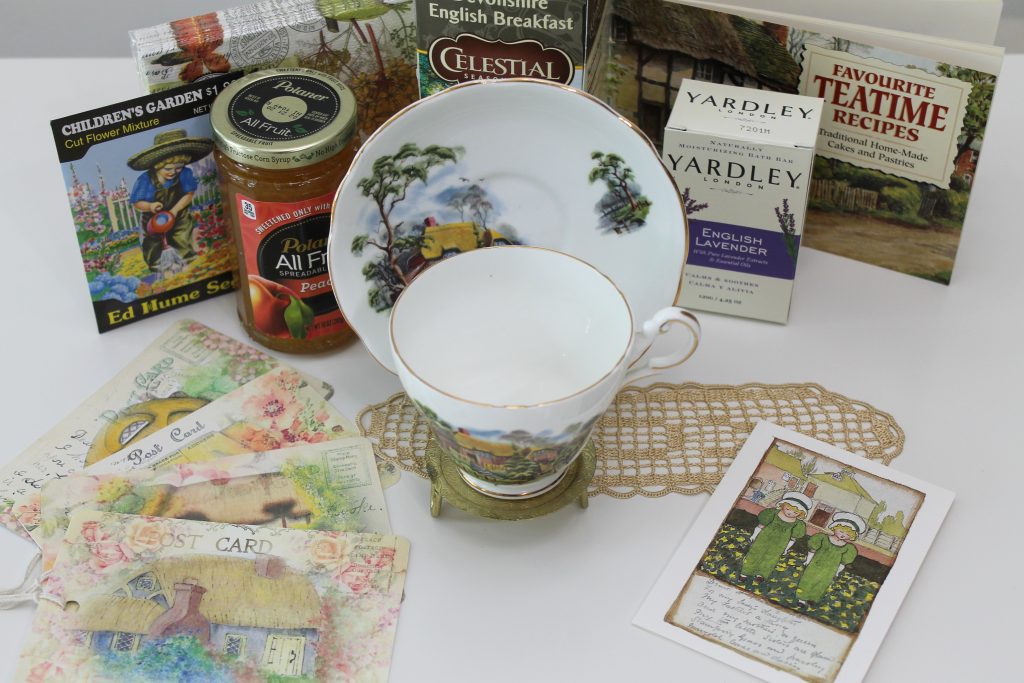 I made a delicious teatime cake from the book of recipes that she sent. It was paired with the utterly delicious peach preserves that were also in the gift box. It was SO good with the English Breakfast tea.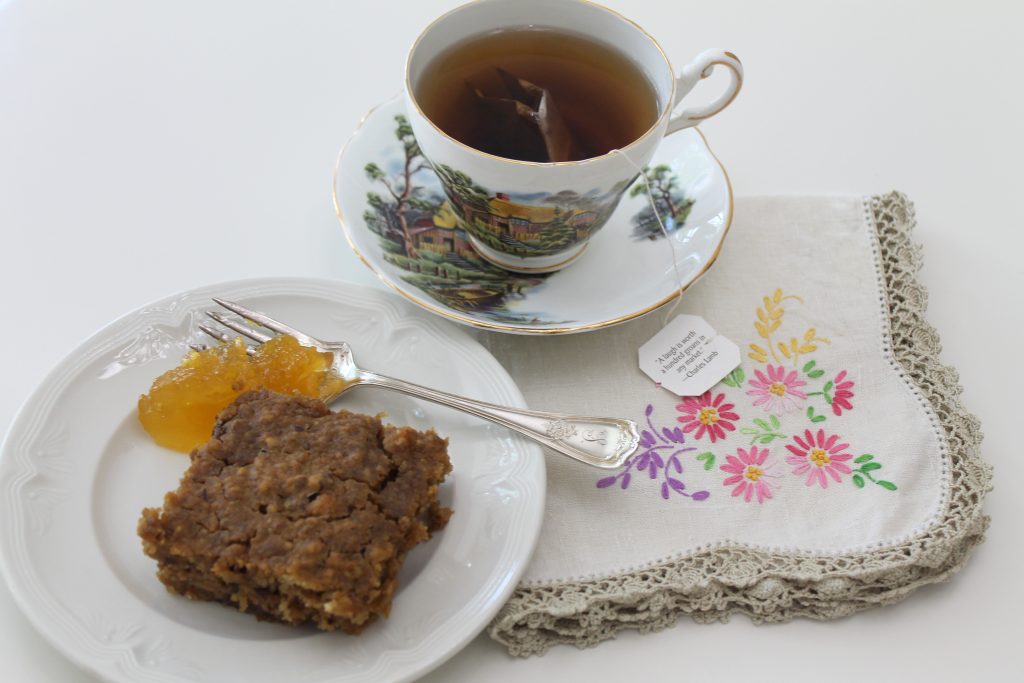 Of course, we have to talk about the star of the show….the gorgeous teacup. I collect cottage themed teacups and love the thatched roof beauty she sent. It is made by Regency.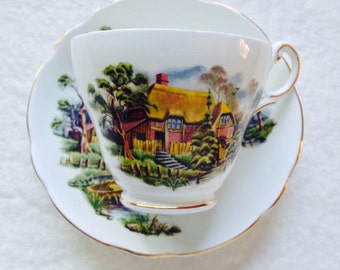 I sent a package to sweet Cathy of My 1929 Charmer. I'll let you see what I sent to her on her blog.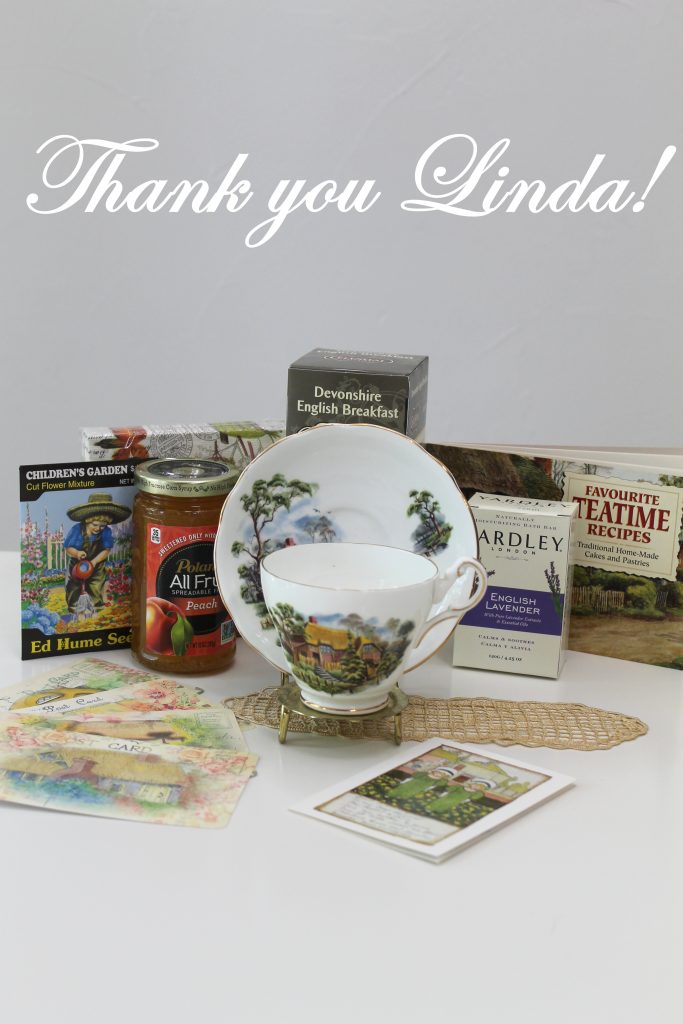 I'll be back tomorrow with Saturday Smiles.
Laura
You May Also Enjoy