I have to be honest. We have hit some major roadblocks as we begin week 3 of the bathroom remodel. The setbacks almost knocked the wind out of my sails to even finish the bathroom. It's like When The Debbie Downer of Design Shows Up.
When The Debbie Downer of Design Shows Up
I think Debbie Downer Design often happens when you have to adjust your vision of what you want a room to LOOK LIKE and what is REALITY. Of course, there may be a disappointment.
In my heart of hearts, this bathroom needed to be gutted. But instead, Mr. Decor and I decided to simply do a "light remodel". It just doesn't make sense to spend $10-20,000 on a house we are only going to live in for maybe two more years. Other improvements to our home have also put us right on the fine line of what the real estate resale market value is.
What's The Problem?
In short, an old house in Texas often has wonky walls. The clay soil constantly shifts, moving the foundation and walls. Nothing is level or plumb. This makes installing pretty crown molding and corbels almost impossible.
Even a person such as myself, who has a degree in design, can become frustrated.
Accentuate The Positive
A good solution when the Debbie Downer of Design shows up is to call on your decorating diva friends to console and offer solutions. Out of the box ideas are often the key.
Focus On The Good
But what if you don't really have someone close that you can call on to be your decorating diva?
I recommend then reading this brilliant article.
Go ahead, I'll wait. It's worth it. Even the comments are amazing.
My new favorite word: "remuddled".
If That Fails
Focus on what is good.
My absolute # 1? That Mr. Decor has been and is working so hard to try and make things RIGHT on the bathroom refresh.
That is a priceless gift that touches my heart.
So my best design advice to the Debbie Downer of Design is:
Flooring Options, Wall Treatments, and Window Treatments
With happy, satisfied eyes let's take a look at the three areas we recently worked on.
Flooring Options
Yep, our 12″ square tile is DATED. But it is in excellent condition and a nice, neutral color. It just needed to be freshened up. So I purchased a $12 bottle of Polyblend Grout Renew in white.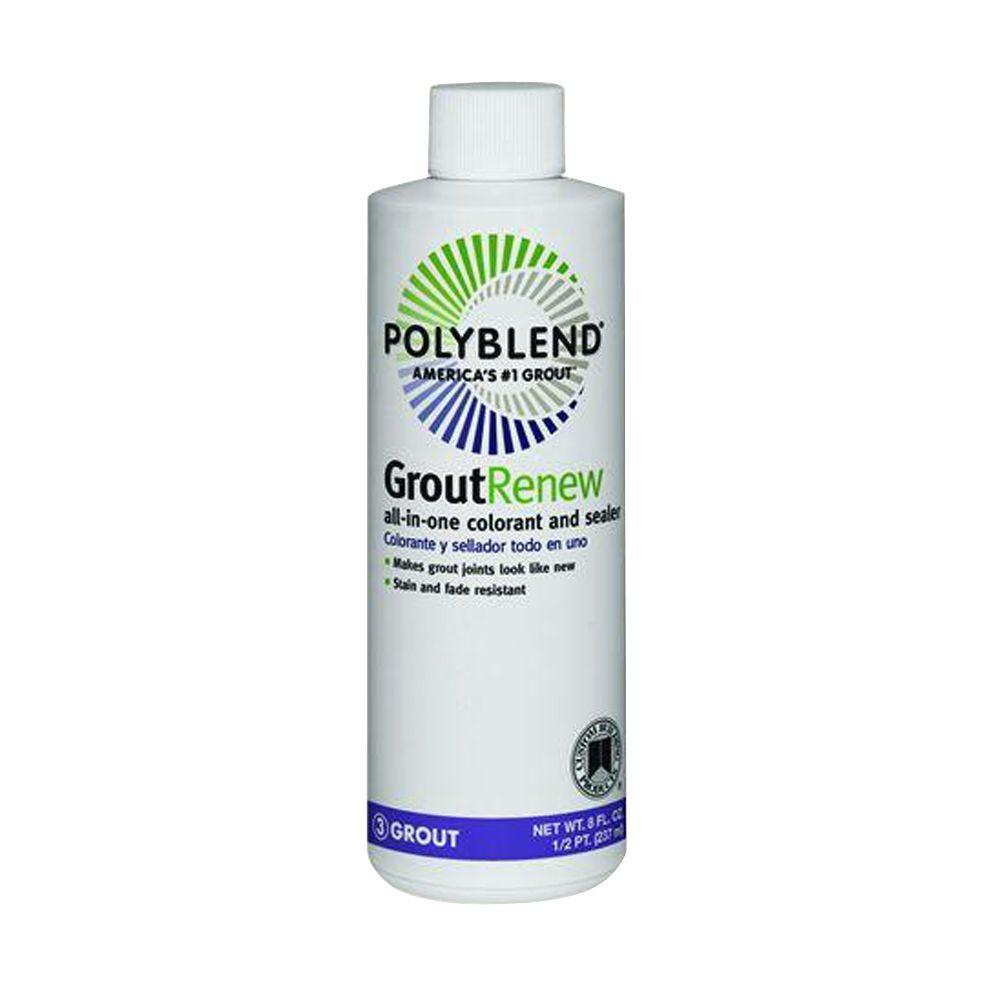 Then I spent SIX HOURS on my hands and knees with a small paintbrush painstakingly applying the grout renew. It is by no means a new floor, but boy it looks so fantastically fresh!
Before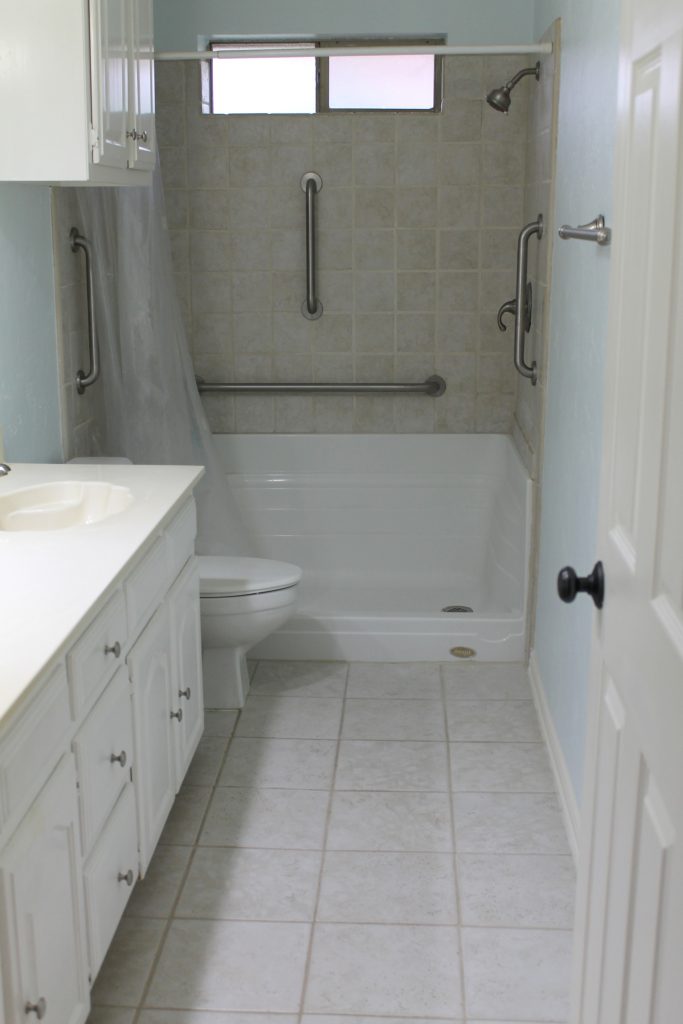 After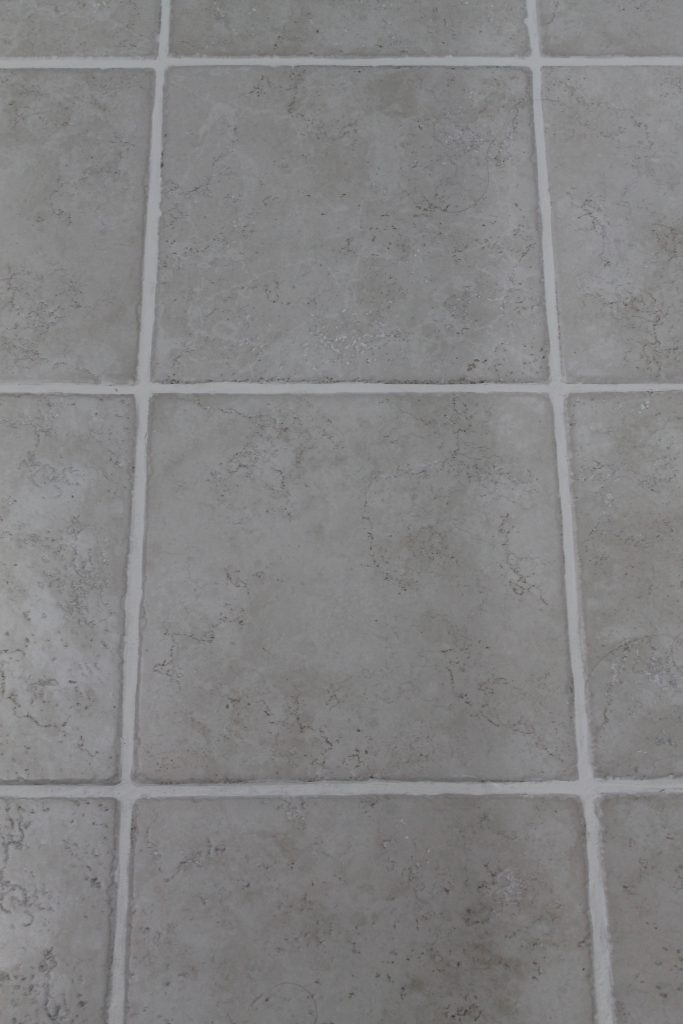 Wall Treatments
I had mentioned last week that we were going to add crown molding to the bathroom. Let me just take a moment and say that Mr. Decor ROCKS! Despite never having installed crown molding and faced with severely wonky walls he never gave up. We have crown molding. Is it perfect? In my eyes, yes it is. You may see things differently but I say "Change the way you look at things".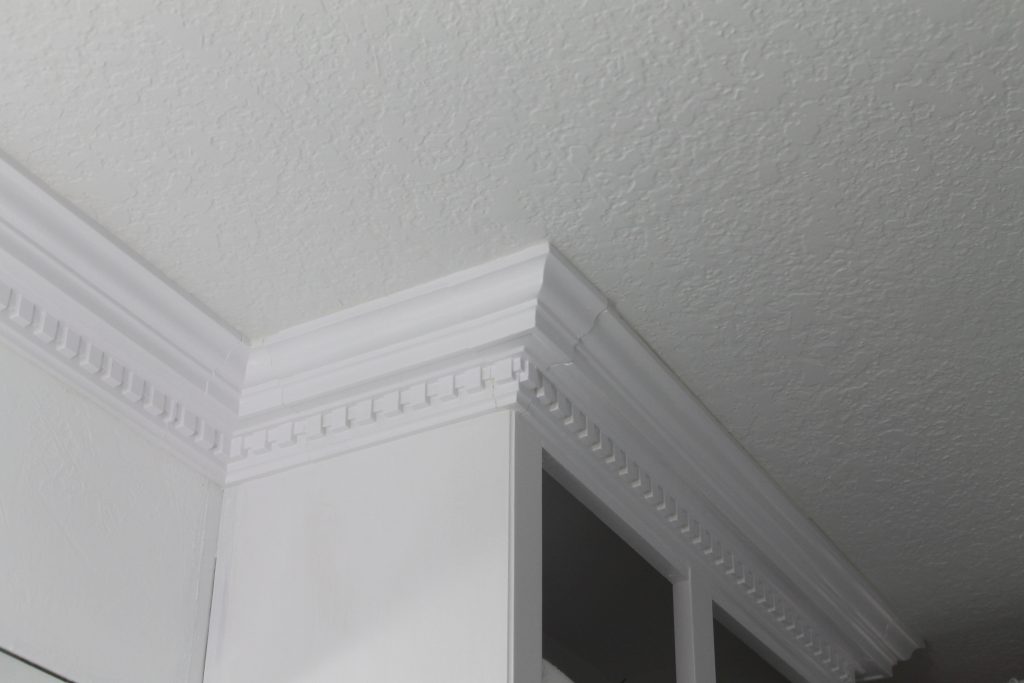 Window Treatments
I came into this bathroom refresh wanting a FLOOR to CEILING shower curtain. I got soclose.
After my husband spent DAYS installing the said crown molding I realized that did not sit flush against the wall. It laid at an angle. This diagram somewhat shows you what I mean.
This made installing a rod in the ceiling, in which the curtain could fully cover the shower opening, impossible based on the way the shower is set up. There would be a gap of 2-3 inches on either end. So plan B. Which is oh so what I did not WANT.
But Mick Jagger warned us that we can't always get what we want. So with THANKFUL eyes here is a solution that will keep water going down the drain and not on the floor when the 16-year old boy showers.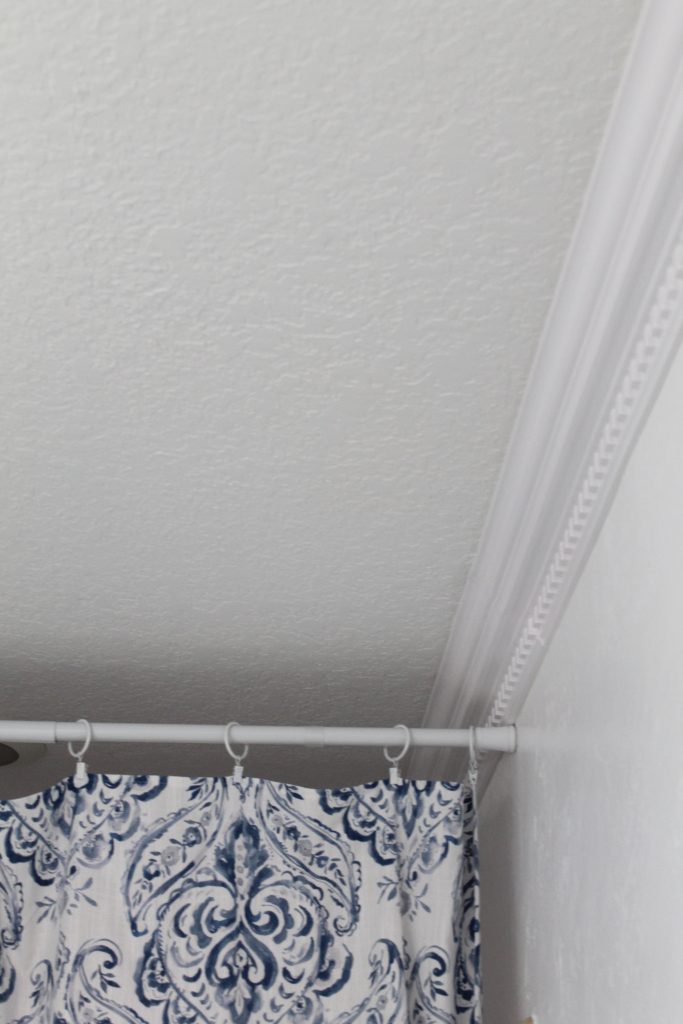 We are in the home stretch of The DIY Home Planner finalizing Lighting, Pattern Mixing, and Accessory Styling.
I've already decided that it's going to be SO GOOD.
Laura