For our son.
This past Wednesday your dad and I quietly celebrated a milestone. We have been married now for Twenty years.
It has not always been fun or easy. But it has been a tremendous adventure.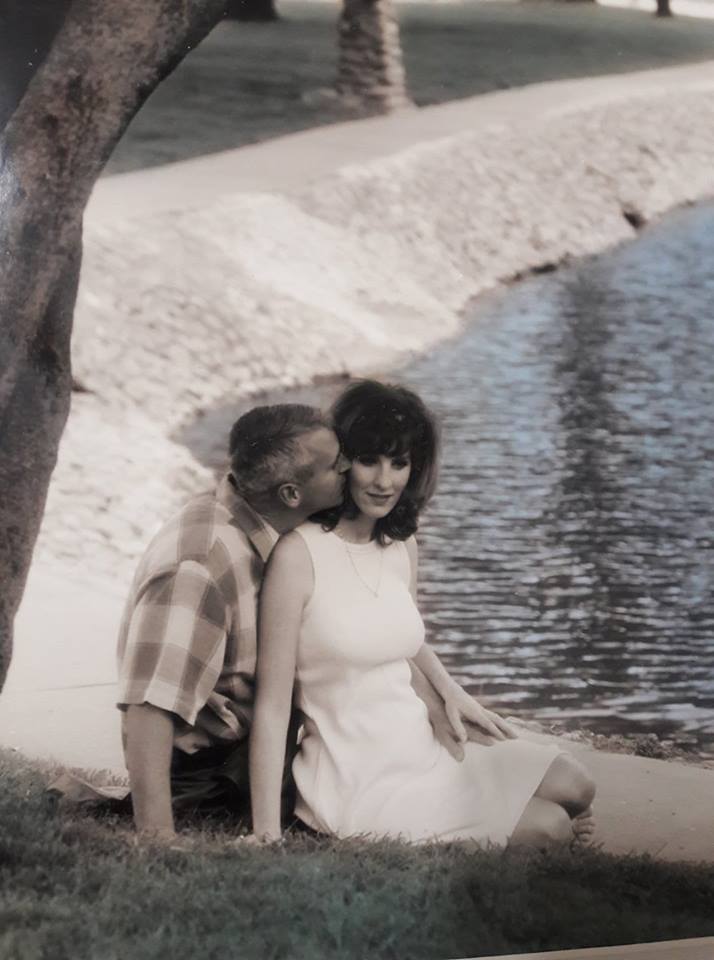 Twenty
We had a total "meet cute".
Eric Gunn was the next door neighbor to my cousin, Eric Ray, and his wife, Tara. We both attended Tara's graduation from nursing school. Our eyes met and smiled, but we were not introduced. He later told me that since I had the mini Fashionista with me he assumed I was taken, "Because who, in their right mind, would ever let you go."
Fast forward a few weeks later. I was attending a moving away party for my best friend Tracy. It was held at a sports bar of sorts. Our high school chum Tippy was playing in a band that night. A handsome gentleman, who I recognized but could not place, asked me to dance. Once he introduced himself the lightbulb came on and has forever since remained lit.
A few months later Eric, who was active duty military at the time, received orders for a move halfway around the world to a remote location. The 33-year-old-bachelor asked if I would accompany him. As his wife.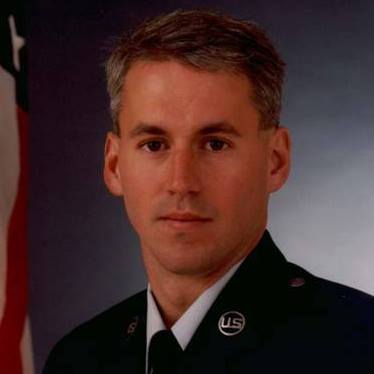 Adventure 1
After saying "yes" I did what any future bride would do.
I freaked out.
I was a divorced full-time parent of a seven-year-old girl. I could not afford to make a mistake with her emotions and heart.
So we decided that as a safety net we would attend premarital counseling which was offered by my beloved childhood pastor, Reverend Kersting.
It was perhaps the smartest thing we have ever done.
We began our engagement with a single reason. We were "in love".
So naive, we thought that was enough.
We had not discussed politics, children, money, religion, …basically, everything important required for a successful long-term relationship.
Amazingly the stars aligned and we set a date. Our wedding was held the day before Easter. The date was selected as we both had very little money and I knew the church altar would be beautifully decorated with lilies and other flowers.
My dress was purchased off of a clearance rack for $100. (It was ivory and most brides wanted white.) I made all the decorations at the ceremony and reception myself. Our photographer was a college student with a camera.
From the very beginning of our relationship, I had firmly stated that the Fashionista and I were a package deal. Indeed long before Pinterest, this man asked to formally be her dad and presented her with a gold locket to seal the promise.
Eric insists it was the best 2 for 1 deal he ever received.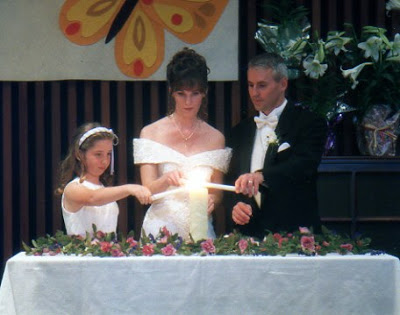 Adventure 2
Eric moved to the island of Crete a month ahead of us to find a house. My first glimpse of our home included a goat tied to an olive tree. You can see the house HERE. I was a spoiled American moving to a home with indoor plumbing but both the running water and electricity service were often interrupted. There was no McDonalds or Target. People still traveled by donkey. After about a month I broke down in tears because my washing machine was not working. As I opened the front door to sweep the porch I spied my landlord's 80-year-old mother, Sophia, lighting a fire under her large outdoor kettle preparing to do her laundry. Her husband, Russo, was shuffling across the rocky terrain to the outhouse.
I promptly dried my tears and decided then and there to appreciate what I had.
I also discovered that Eric was willing to dress up.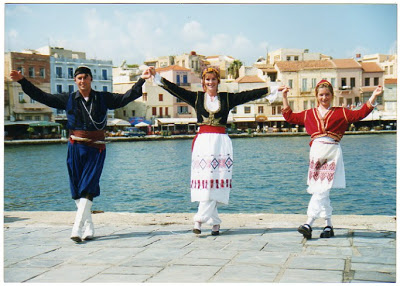 But our time on Crete was not without hardships. My beloved grandma Mary passed away. A trip to Egypt resulted in me almost not recovering from salmonella poisoning. I was in quarantine intensive care for seven days.
Adventure 3,4,5….you get the idea
A year later we moved to Germany. My long-held dream of seeing the world was well within reach. But living on an airman's small salary, I had to figure out a way to make it happen. I got a job as a tour guide with the U.S.O. If the tours were not sold out my family could accompany me for $5 a seat.
We saw it all.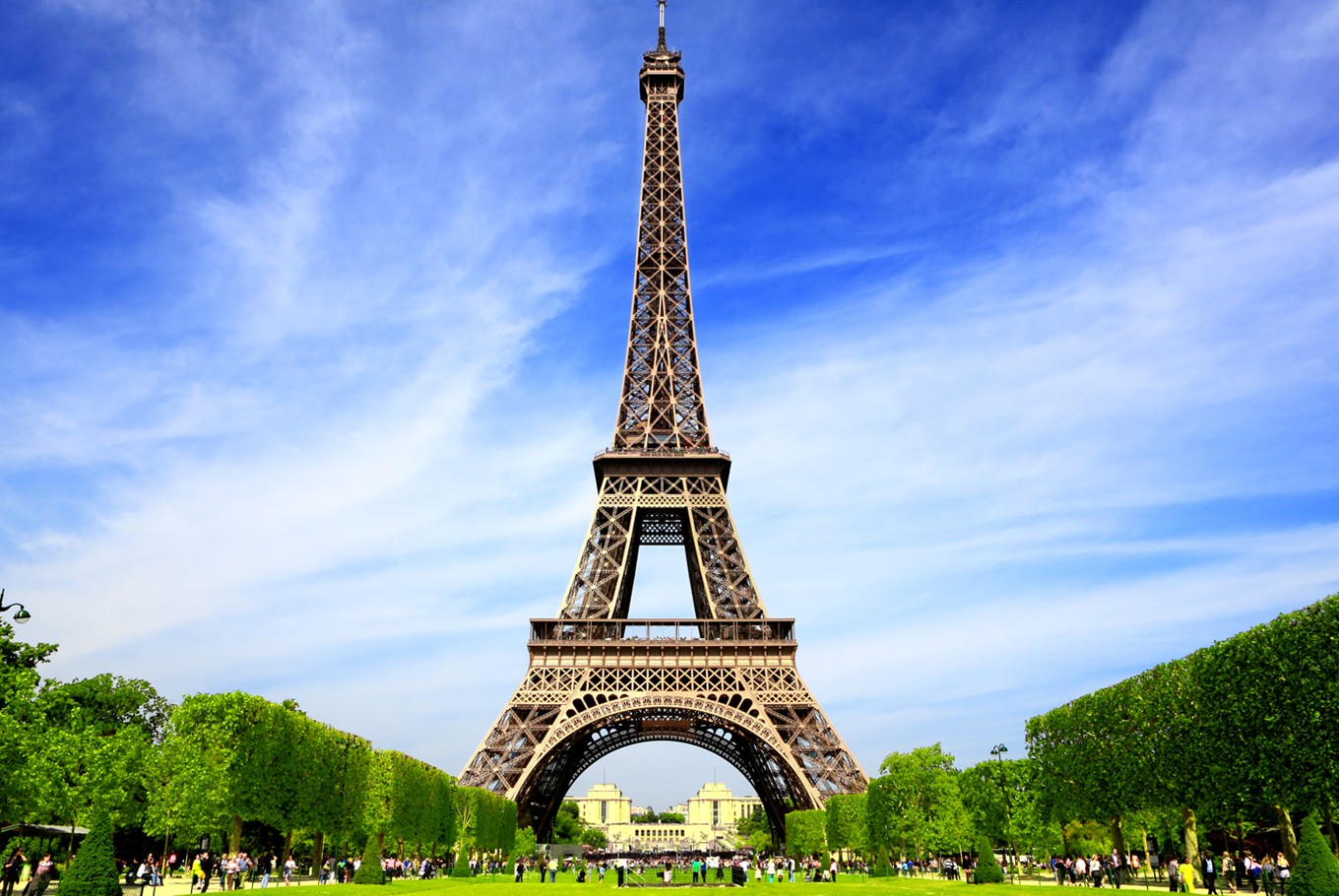 The Biggest Adventure
But even with all this beauty, we felt there was something missing in our lives. Two and half long and disappointing years were filled with various infertility tests and treatments. We had begun to accept that the Fashionista would be our only child.
But I had faith. After an additional eight months of at home bed rest and hospitalization our sweet boy arrived. He weighed less than a five-pound bag of sugar.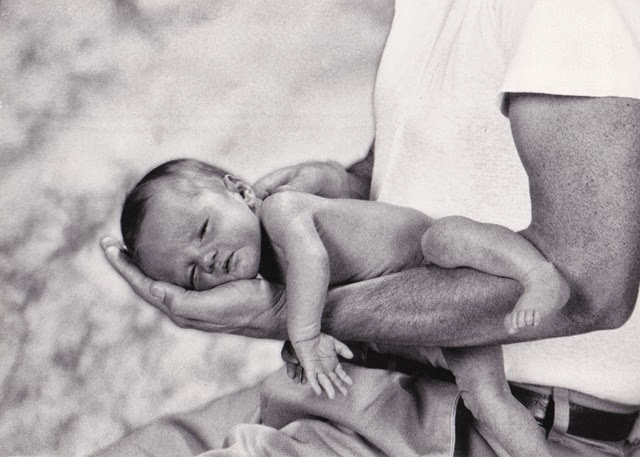 The Adventure Continues
We eventually returned home to the states. Eric retired from the military and a few more moves were made for his new job. Each and every time I made sacrifices. To my schooling and my career. It was the same for him in other ways.
Over the years we have also faced the passing of several beloved family members and friends.
We lost almost everything we had financially and had to start over.
But we have done it TOGETHER.
We can fight like Mike Tyson and Evander Holyfield.
We even, on occasion, go to bed angry.
But we have refused to give up. 
That is the secret.
We had planned to go to Ireland to celebrate our twenty years together. Then Storybook Cottage threw a steaming fit, became Nightmare Manor, and ate our travel budget.
So once again we have accepted and adjusted our dreams.
The traditional gift for a twentieth wedding anniversary is china.
Eric reminds me all the time that we do not NEED any more dishes. He's right.
So instead we went out for a quiet dinner at a quaint Chinese restaurant.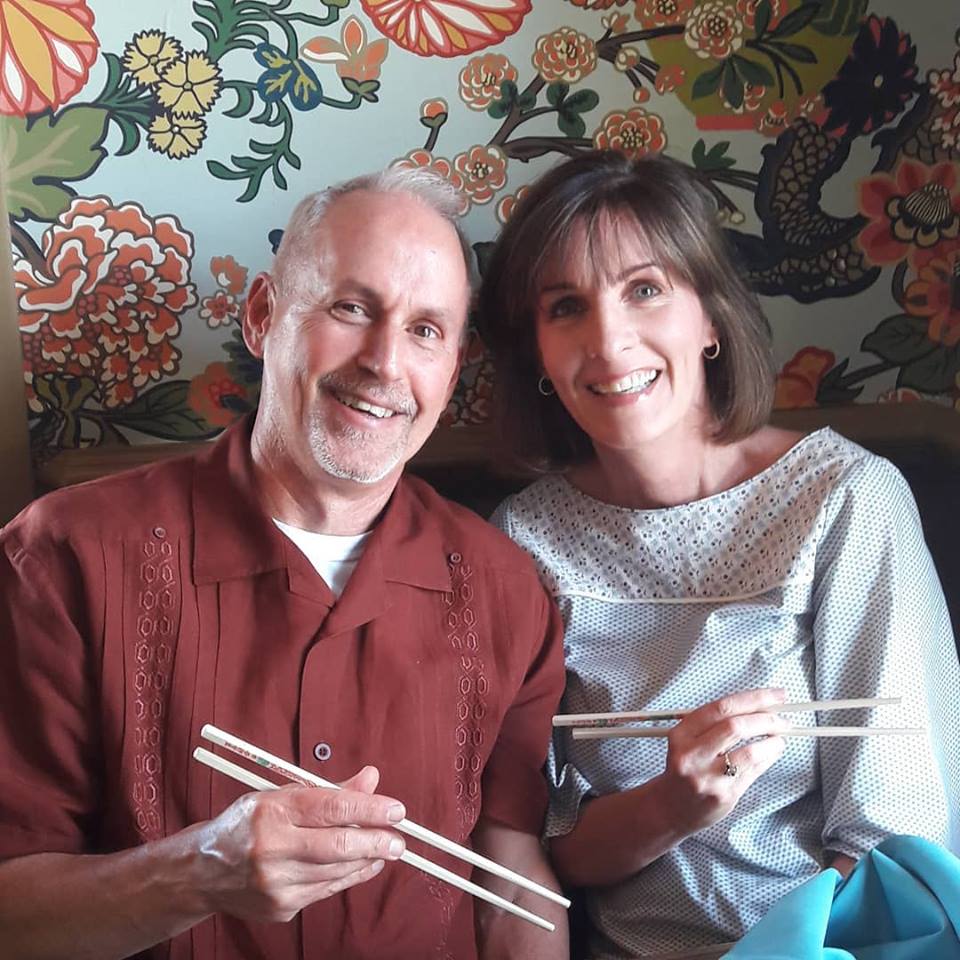 Afterward, we took a stroll around the historic Fort Worth neighborhood. As I took a few photos a man approached us for a happy chat. Before he left us, not knowing it was our anniversary, he said to Mr. Decor, "Buddy, you have done really well with her." My sweetheart wholeheartedly agreed.
But perhaps that is the second secret to Twenty years.
I think it was me who got the better end of the deal.
Mrs. Gunn