I recently did a good spring cleaning in my closet. Taking inventory I found that I was sadly lacking in the cotton blouse department. I made the rounds to a few favorite stores and came home empty-handed. Everything was either poor quality or immensely expensive. So I set out to make A New Button Back Blouse for Spring.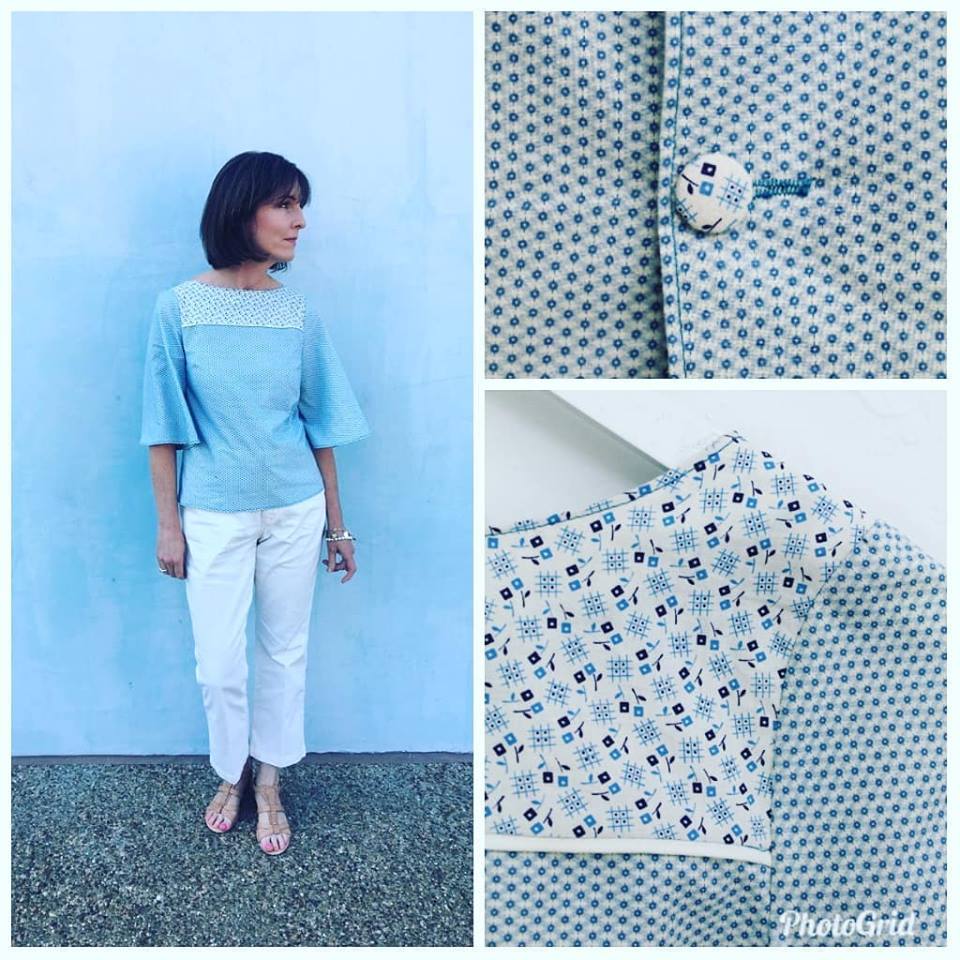 A New Button Back Blouse for Spring
I checked the patterns I had on hand and made a visit to the fabric store. Nothing caught my eye. Then, while I was watching Season 1 of The Great British Sewing Bee I spied a blouse that contestant Tilly had made. It was offered as a "free" pattern HERE.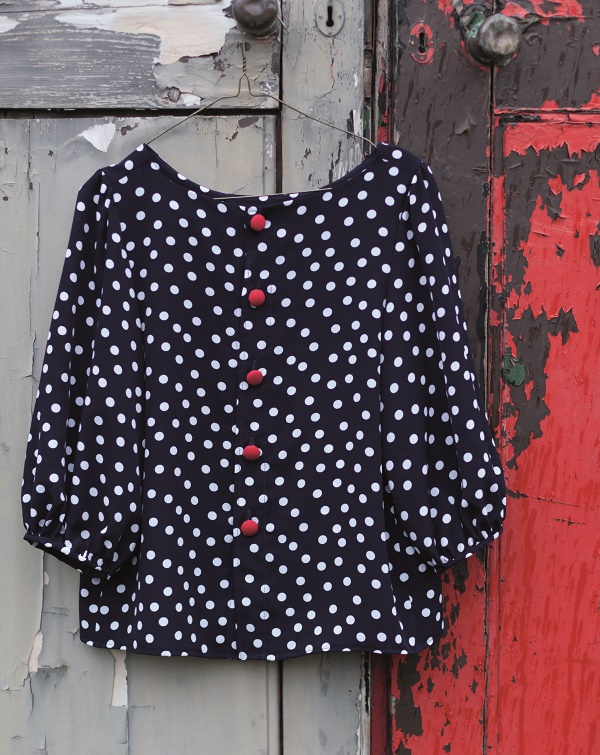 The Pattern
The pattern itself can be downloaded and printed out on any computer. The separate 8 1/2″ x 11″ pieces must then be fitted and taped together like a jigsaw puzzle. This was not difficult and took about an hour to complete. Here is a similar example of a finished PDF pattern for pants.
A British size 10 was used but I wish I had cut out a 12. (I am a 6 in American sizes.)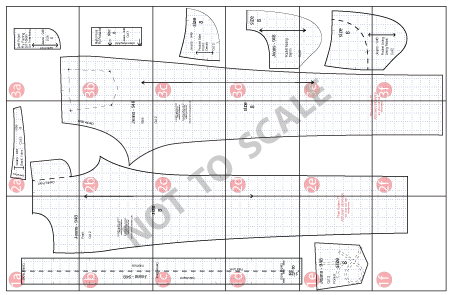 I use quotation marks around the word "free" because if you want the pattern instructions you must purchase Issue 22 of Love Sewing magazine for $4.99. A truly experienced sewist could probably figure out the construction steps on her own. I bought the magazine thru a Google app. The instructions were good and the purchase was worth it for me.
The Materials
The materials used for the blouse were all vintage finds from various flea markets and estate sales. I loved the 1930's tic tac toe fabric and had just enough for the yoke of the blouse and four covered buttons.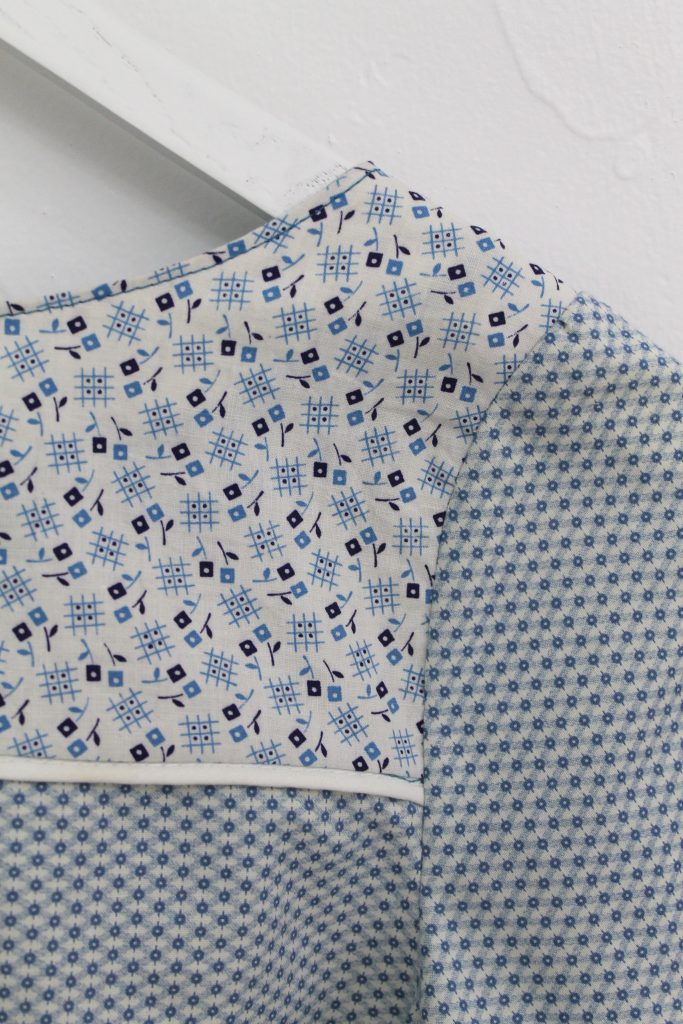 Dressmaker Details
During the construction process, I found that the facing (interior fabric sewn around the neckline) cut from the pattern was not big enough. I reprinted those two pattern pieces and cut out a size 14 and it then fit fine. Perhaps this was just a pattern sizing error or even a sewing error on my part. I do have plans to make this blouse again very soon, so I will let you know.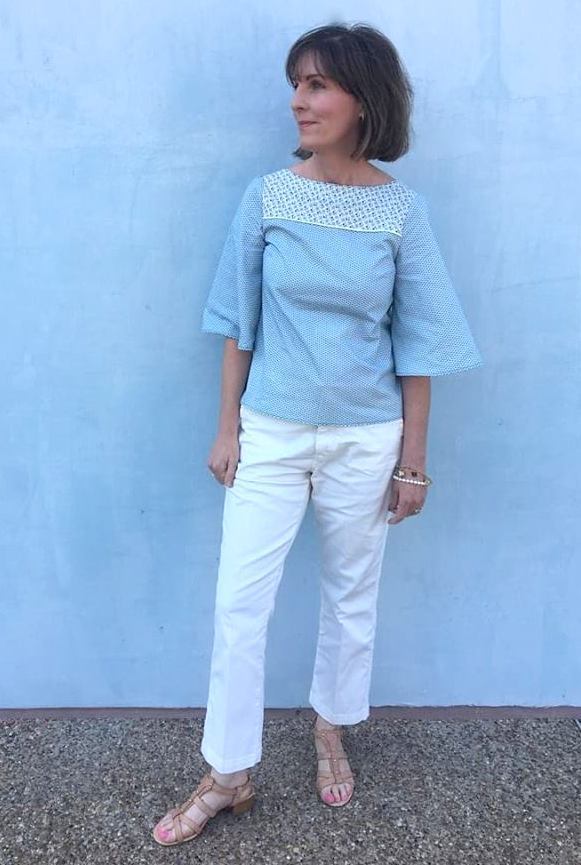 I try to always include dressmaker details when I am sewing and bound the facing edge in vintage 100% cotton bias tape. The tape that is sold today contains polyester and is nowhere near as good in quality. I generally pick up bias tape for around 25 cents a package at estate sales. It makes me happy to see the flash of color.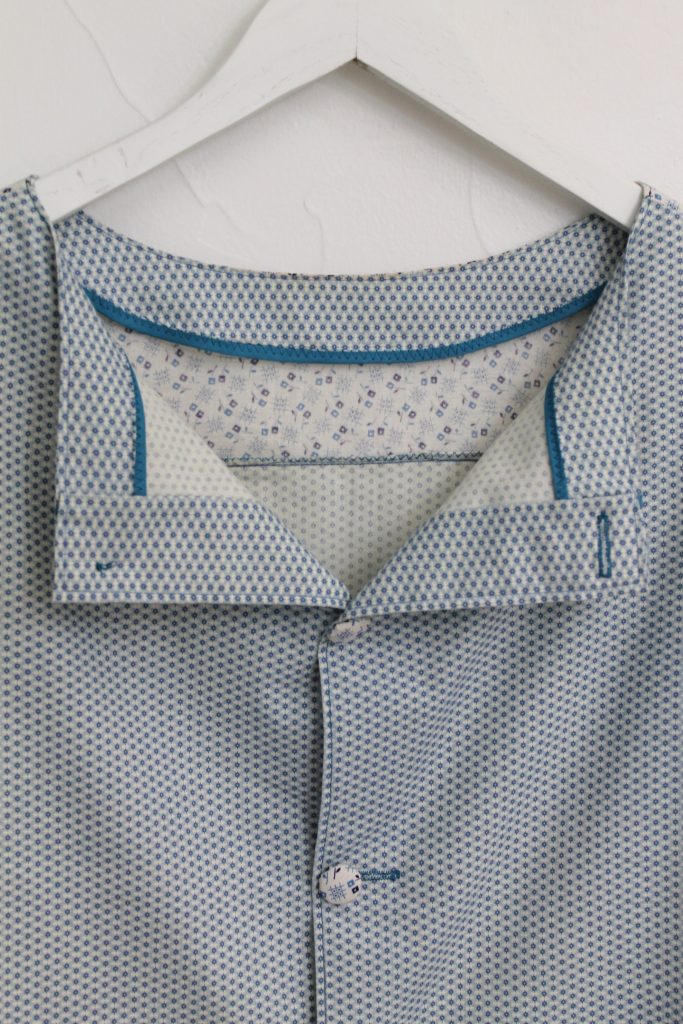 Covered Buttons
My favorite look of the blouse is one that I cannot see when I am wearing it. While the pattern called for 5 buttons the covered button kits sold at the store only contain 4 buttons in the package. So I just spaced the buttons out at 5 1/2 " and felt completely secure and covered. Covered buttons are VERY easy to make and add such a lovely touch.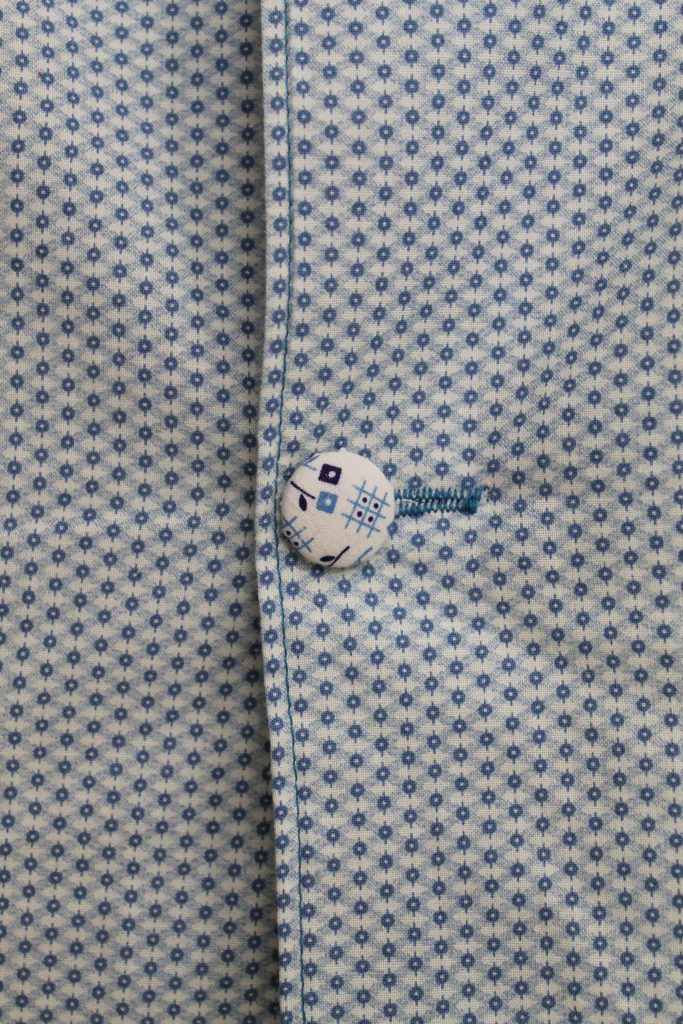 Because I am planning to sew this blouse pattern again I opted to not bind the sleeves to a cuff in order to have a different look. The Bohemian/kimono style sleeve edge was simply hemmed.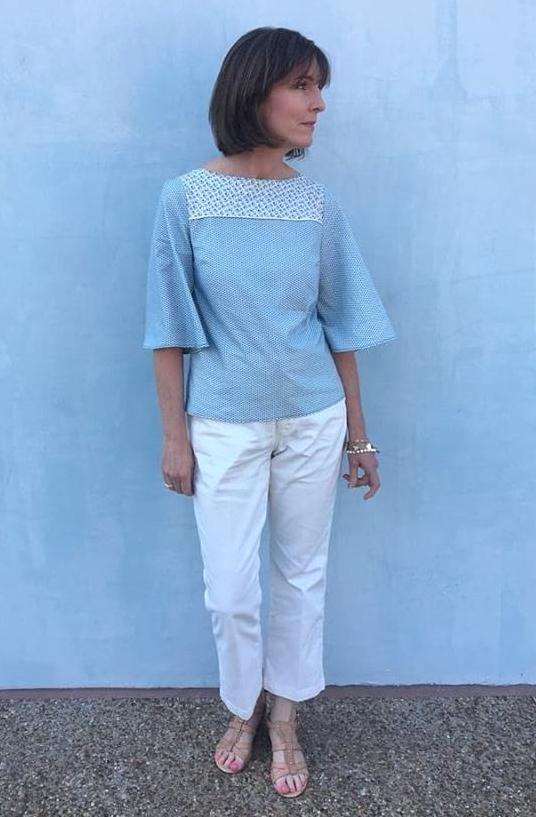 A Giggle For You
As always, we can't take ourselves to seriously here at DTA. So I'll leave you with a Monday laugh. The addition of wind doesn't always make everyone look or feel like a supermodel.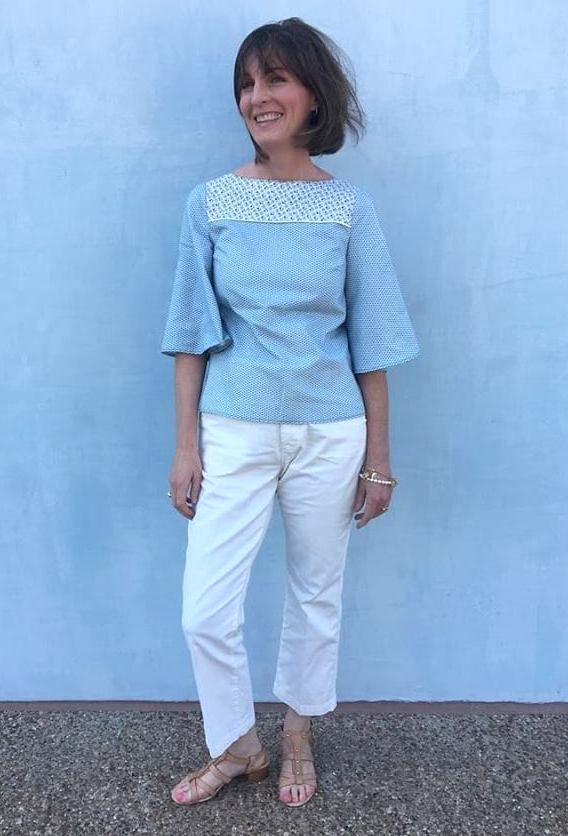 What's new in your wardrobe?
Laura
Need To Know?
Both the cropped chinos from J. Crew and Sam Edelman sandals were purchased two years ago on clearance.
Hoop earrings, rings, charm and pearl bracelet are all vintage.