I have long had A Love Of English Gardens. The pretty flower beds, lush lawns, lovely seating areas as well as quaint little paths and arbors make my heart beat faster.
This post will cover ideas for:
B

eautiful Blooms

The Perfect Layout
Hearty Hedges
Pretty Paths
Sweet Seats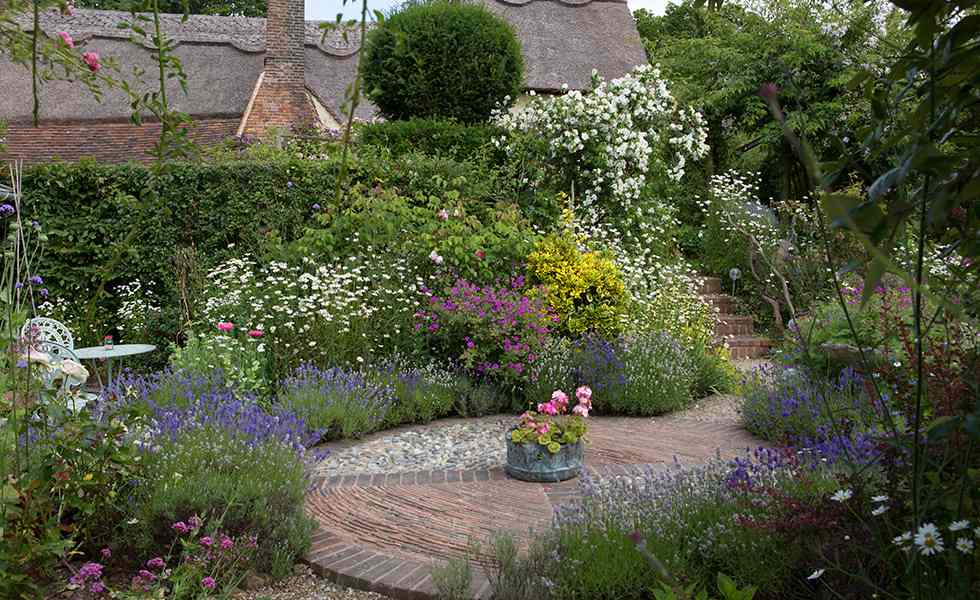 A Love Of English Gardens
Most English gardens have a relaxed look which is perfect for those that don't want to spend all of their summer days weeding and trimming. While such gardens may look like an afterthought the effect does actually require some planning and patience.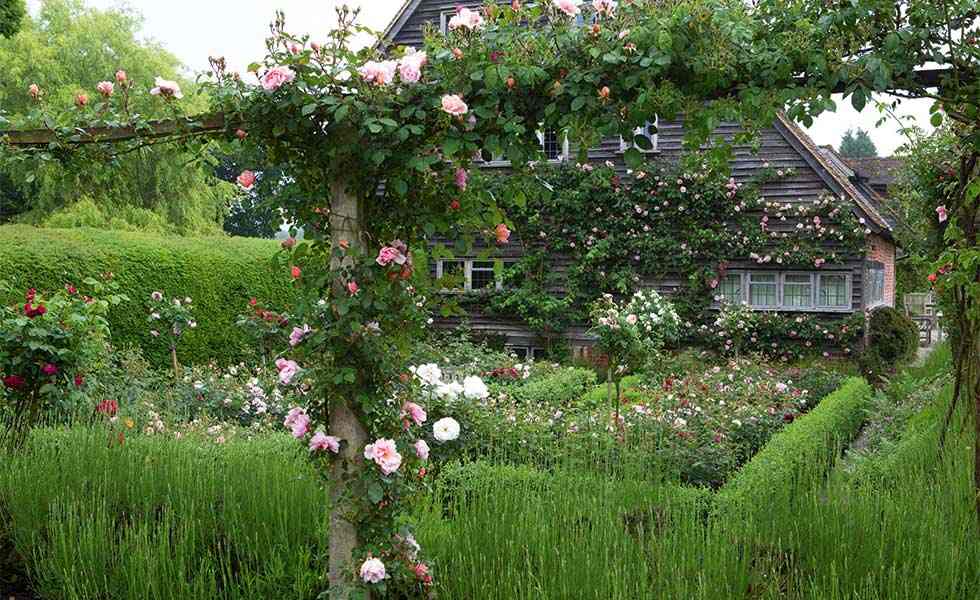 Beautiful Blooms
You can use old English floral favorites such as heirloom roses, hardy geraniums, sweetly scented peonies and cone-shaped foxgloves. A mix of bulbs, happy perennials, and flowering shrubs add color throughout all of the growing seasons. Annuals such as aquilegia, delphinium, lavender, phlox, and pinks bring happy returns year after year.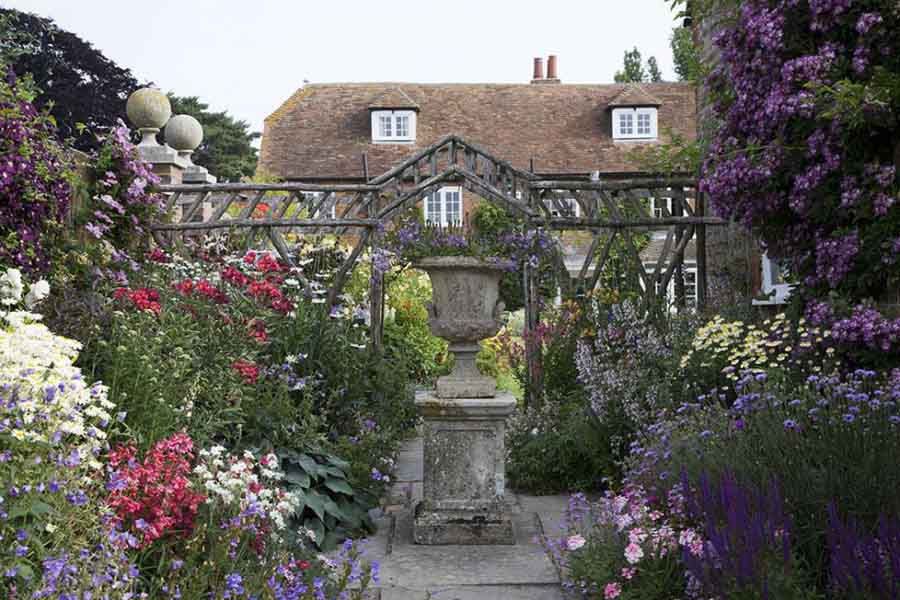 The Layout
English gardens often feature a layout in which the tallest plants are placed in the back with the shortest in the front. You can start with hollyhocks planted against the cottage wall as they are generally the tallest growing flower.  Historically English houses had to contend with damp ground. The hollyhock plant helped to draw moisture out of the wall which kept the foundations dry.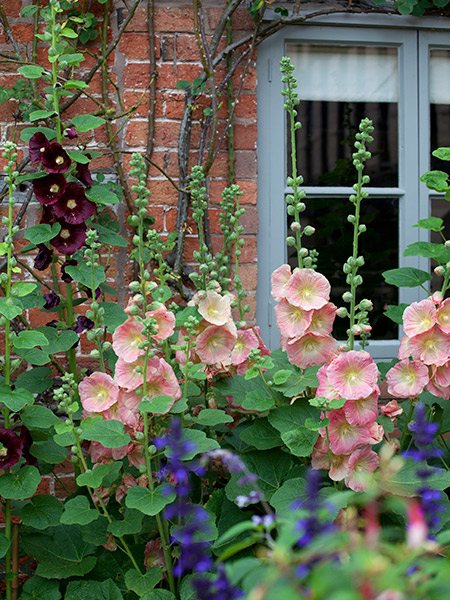 Climbing plants such as wisteria, clematis, certain roses, morning glories, and others can be trained to grow over pergolas, metal obelisks, or wooden columns.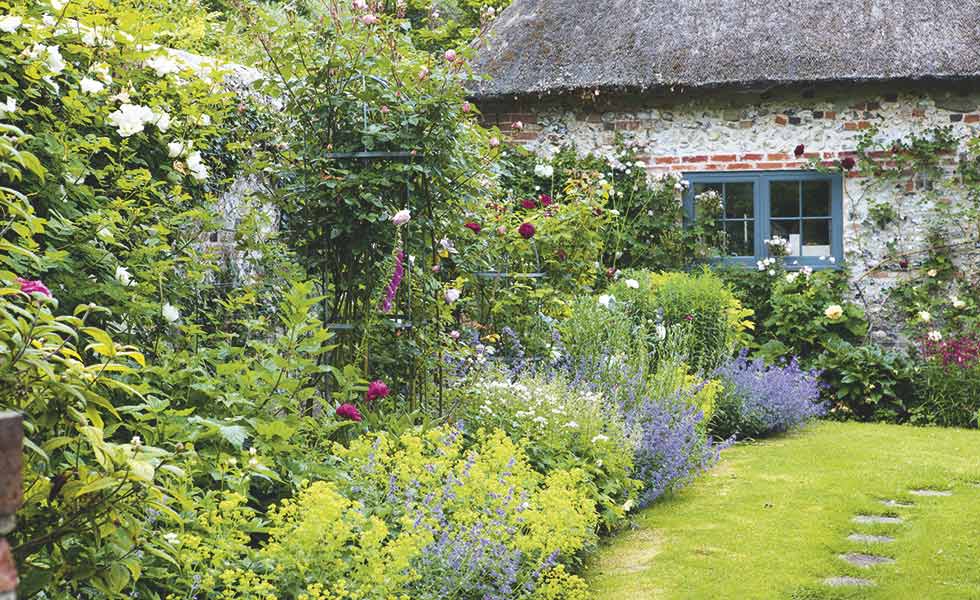 This technique, along with the use of urns, statues or birdbaths offer a solution to provide height in the background and center of lush beds.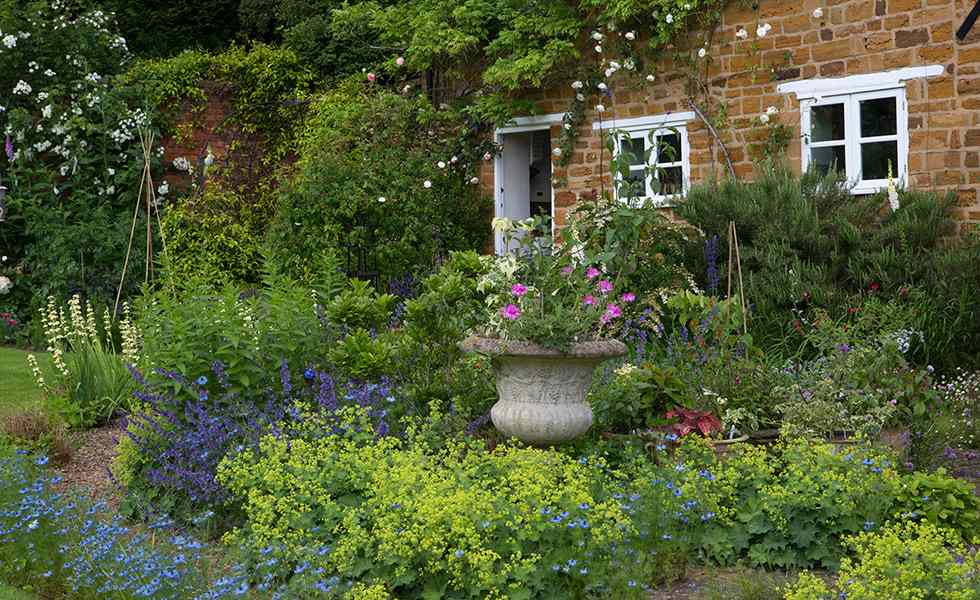 Over The Hedge
This lovely sunken garden in Surrey features a formal topiary parterre. Old growth hedges can be trimmed into almost any shape with the right tools and plenty of patience.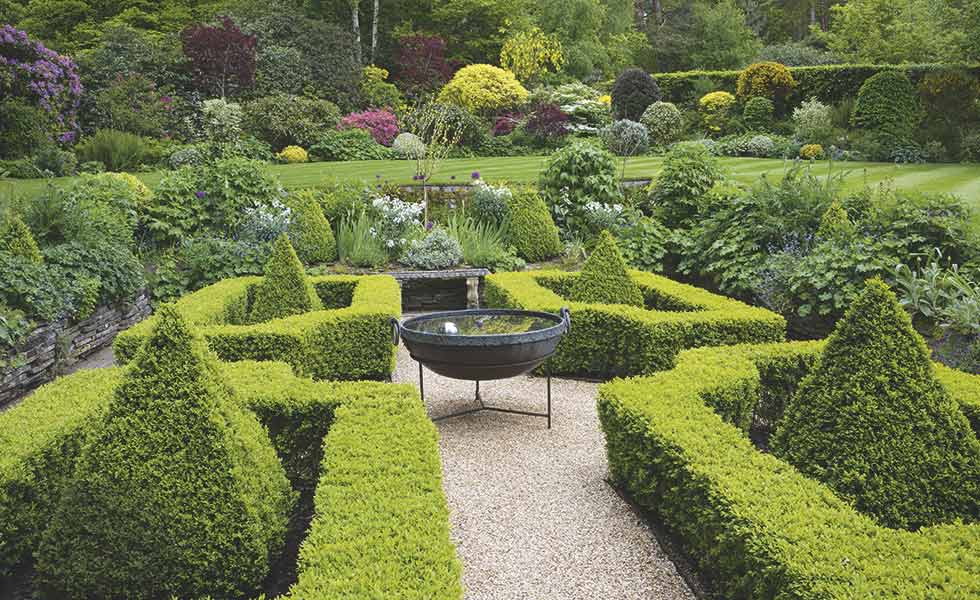 The garden of Sarah Fraser has a central flower bed surrounded by lawn. Ms. Fraser has painstakingly planted over 2,000 bulbs by hand in addition to shaping an ancient holly bush into whimsical bowler hat.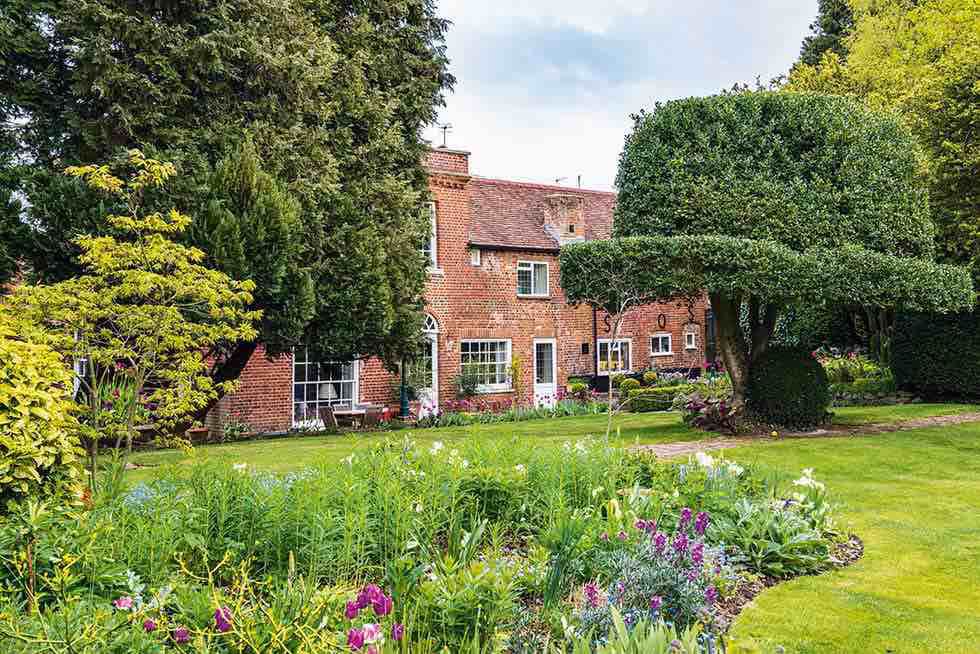 The Right Path
Adding various paths throughout the garden not only assists you in caring for the garden but also adds in another layer of texture and visual delight.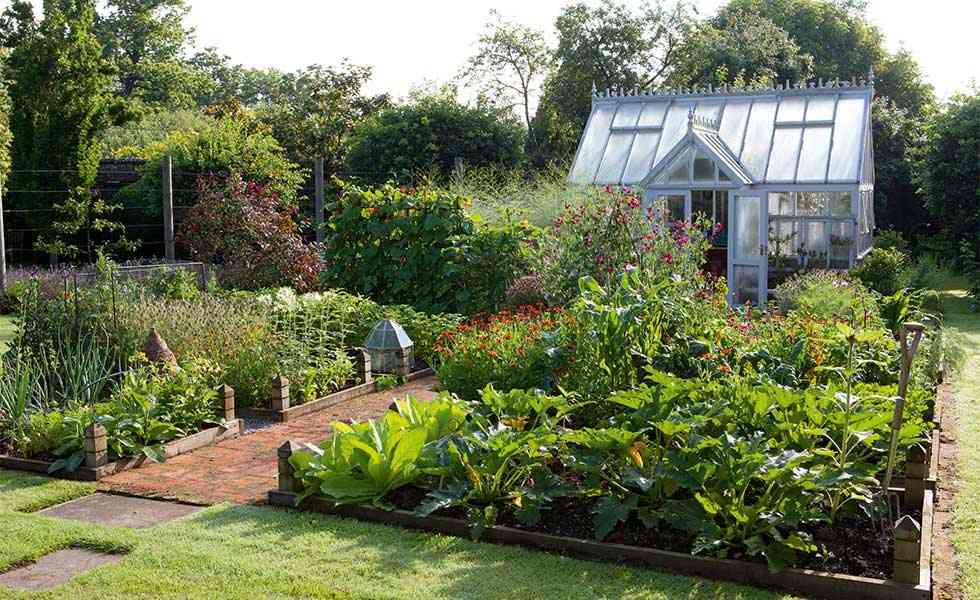 You can use brick, flagstone, gravel, stones or wood chips to create walkways and paths. The design is generally curvy. This gives the impression that there is a delightful secret waiting around the next bend.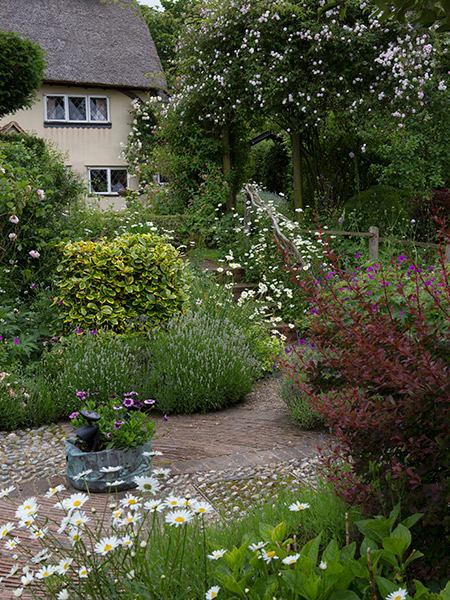 Low growing plants, such as lady's mantle, alyssum, and daisy fleabane can be placed along the edges to soften the look.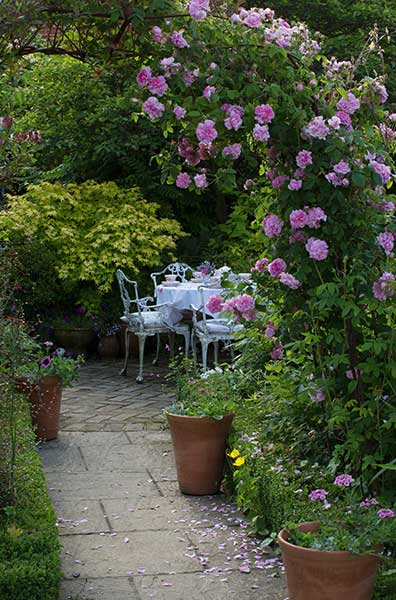 A Sweet Seat
This peaceful garden features a manicured lawn that overlooks a salt marsh in Kent. A  metal bench, with softly sinuous lines, repeats the meandering curves of the flower bed. It truly incorporates itself as a beautiful accent piece.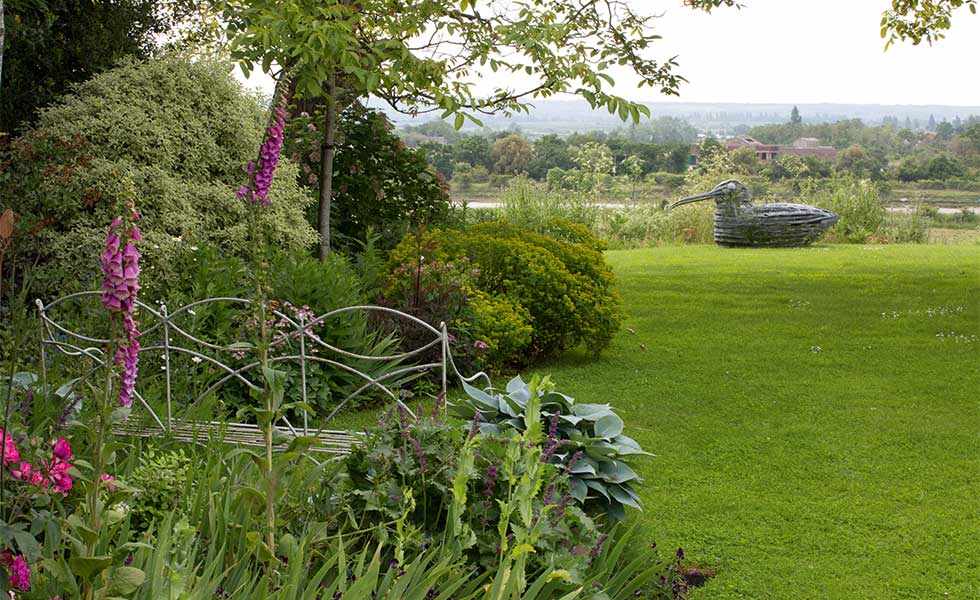 I hope that I have provided a few tools and inspiring ideas so that you can create your own English garden.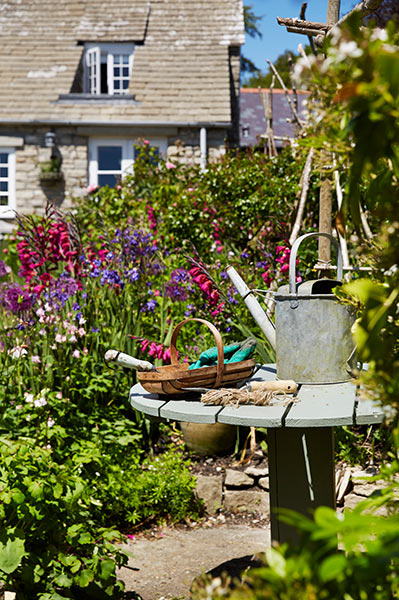 Now I'll leave you with a smile in regards to a correct gardening term. My brilliant British friend Louise recently shared "Yards are for prisons and gardens are for the home."
Happy Gardening!
Laura