Hello dear friends, I hope you had a wonderful weekend. We put Sweet Guy on an airplane all by himself for the first time ever. #nervousnelly! He's off to Philadelphia to visit his Auntie Sweet T, Uncle E, Nene and cousin Birdie for the week of spring break. It is the perfect time to begin the transformation of The DIY Home Planner Bathroom Week 1.
The DIY Home Planner Bathroom Week 1
I am using fantastic tips and suggestions found in The DIY Home Planner to help keep me on track. The bulk of the messy work will be completed while Sweet Guy is away and the bathroom is not in use. But everything needs to be completed by early April as we have house guests arriving.
This week the focus is on Space Planning and selecting Paint Colors.
Space Planning
In The DIY Home Planner KariAnne states that space planning "is a lot like wearing Spanx to your high school reunion-it's absolutely necessary!" I couldn't agree more.
So let's take a look at the space. 
At this time we do not have plans to remove the handicap accessible shower. We have invited Mr. Decor's 92-year-old grandmother to live with us and it may well come in handy if she chooses to do so.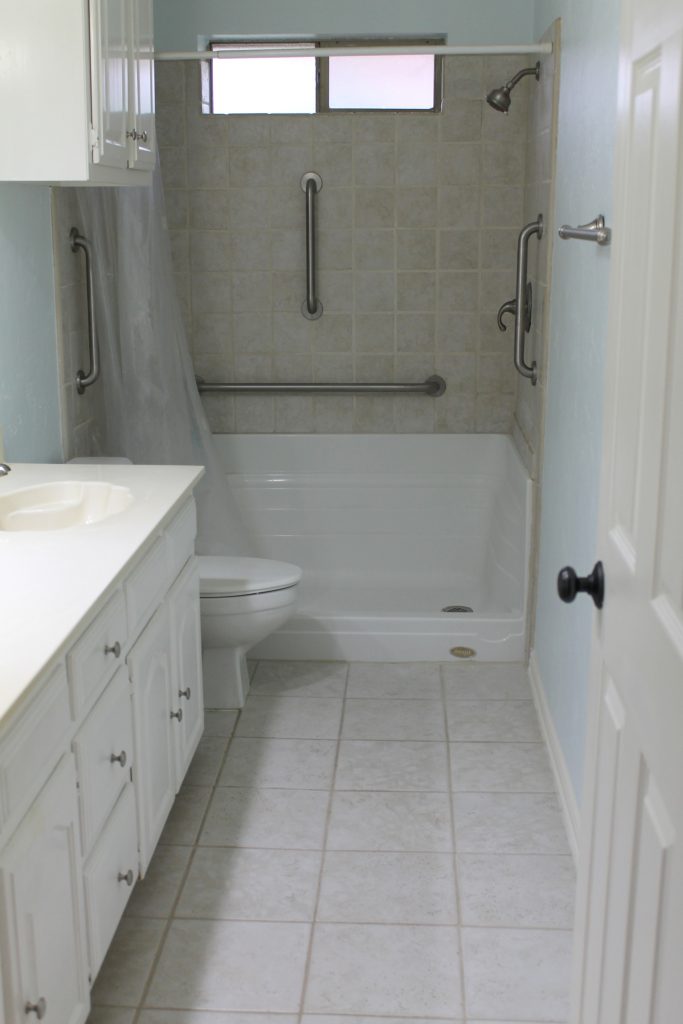 If this was my forever home I would rip it out in a heartbeat, enlarge the window and install a shower/tub combo.
I love to dream.
We also have a strict budget of $1,000 for this makeover. If you have ever priced bathroom makeovers/remodels that is a VERY conservative figure. Most of the money will be spent on…
Upgrading the vanity top.
I know that the shell-shaped sinks and forever yellowish hue have you all thinking "Man, how can she even think of replacing this gem!"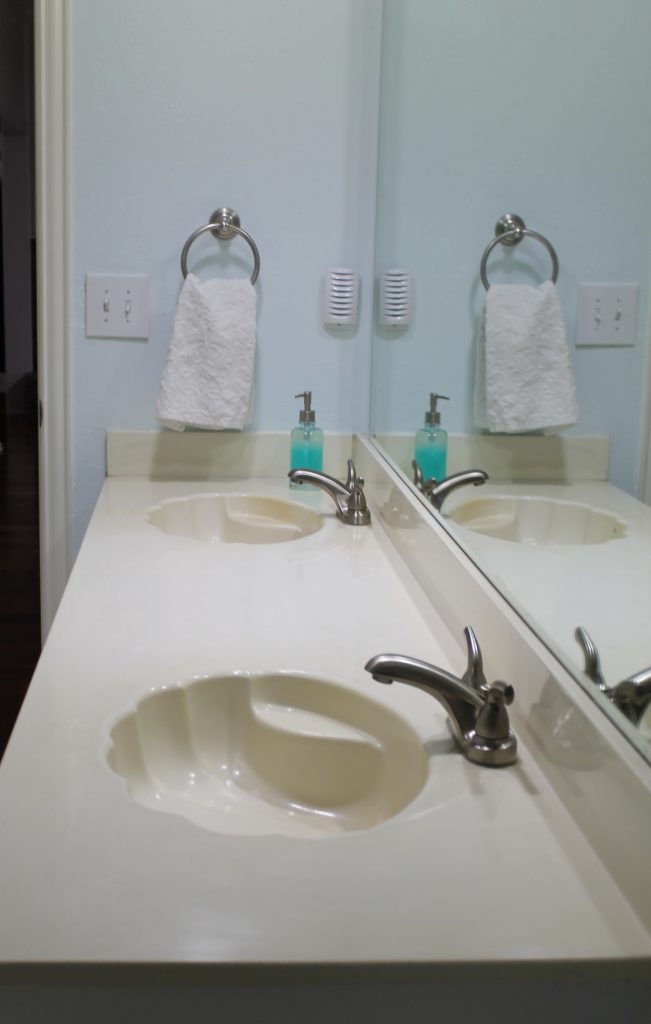 But we will be keeping the brushed nickel hardware throughout the space.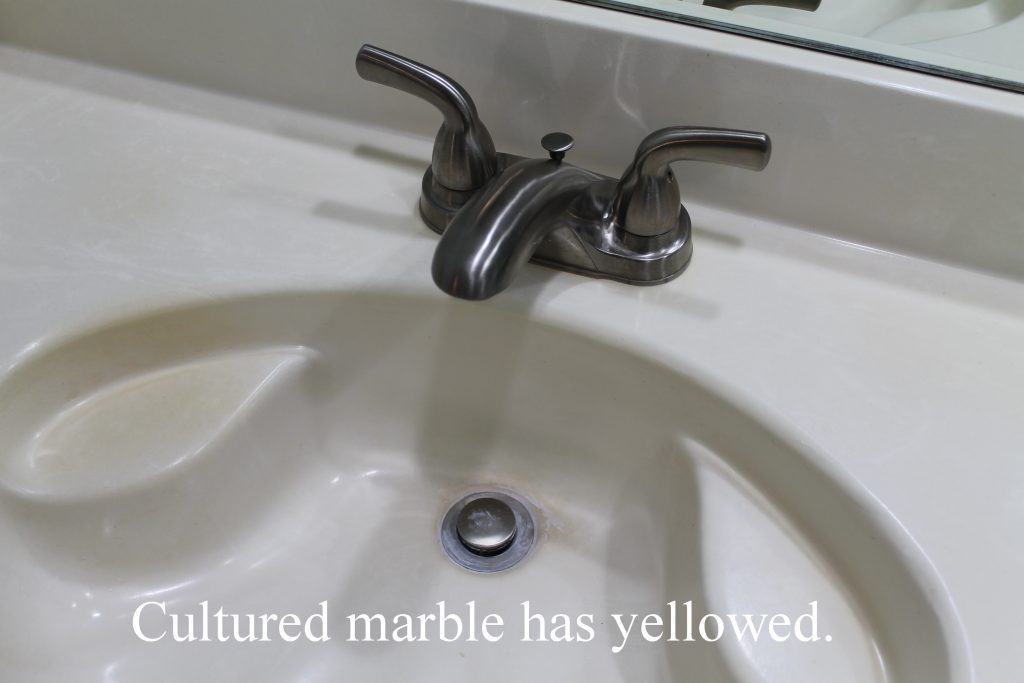 Because it is a cost-cutting measure and…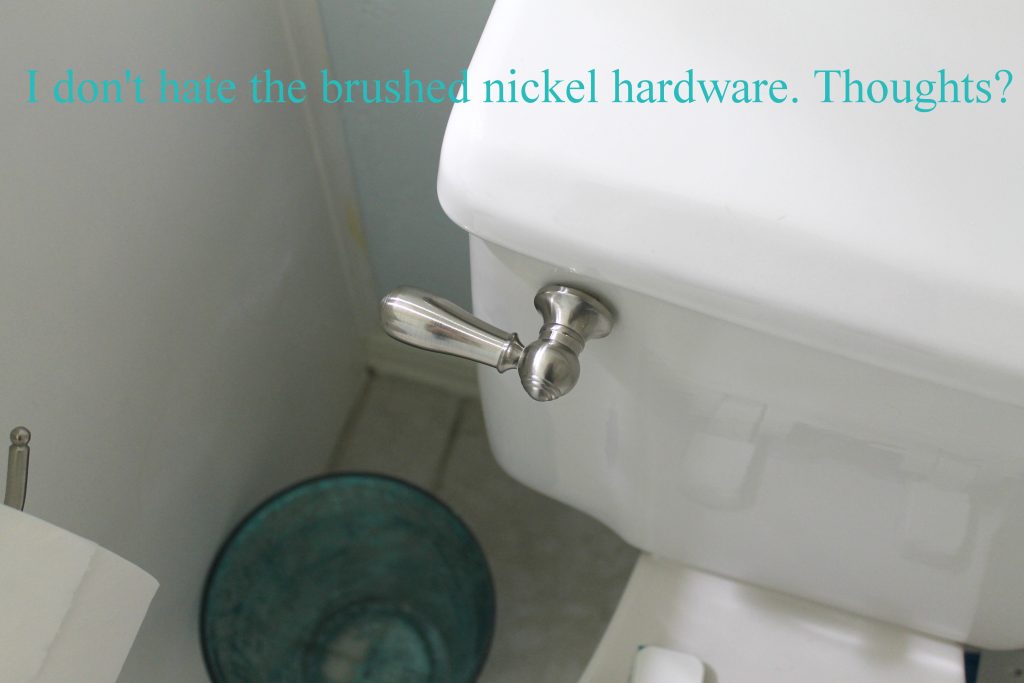 There is a lot of it so it would be quite expensive to replace it all. Remember, we are only going to be living here another 2-3 years.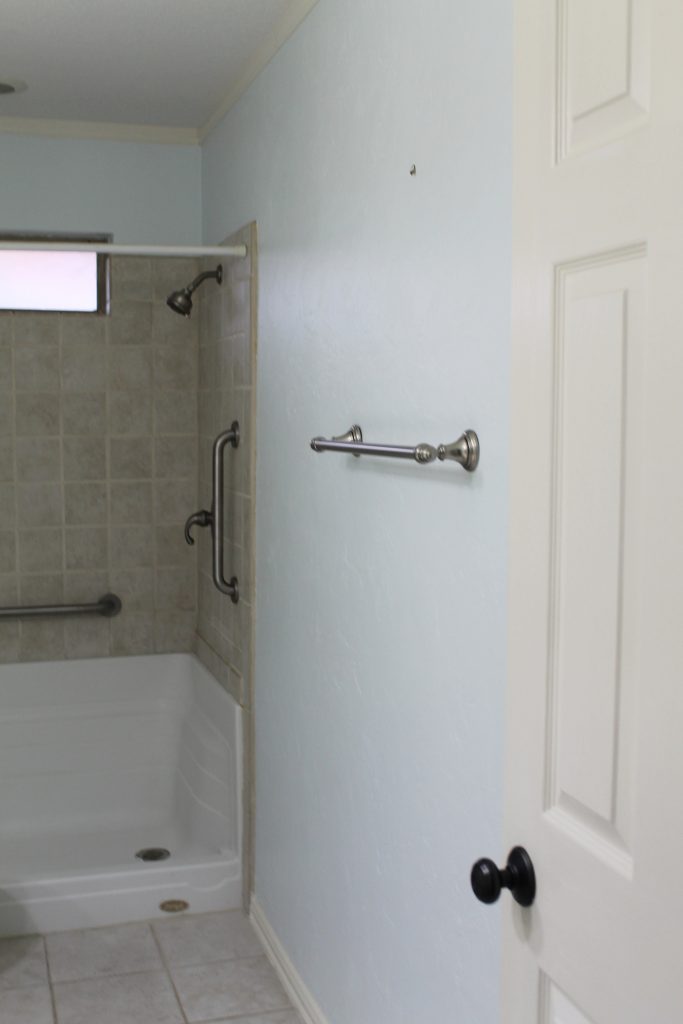 But on this wall, I am open to other suggestions.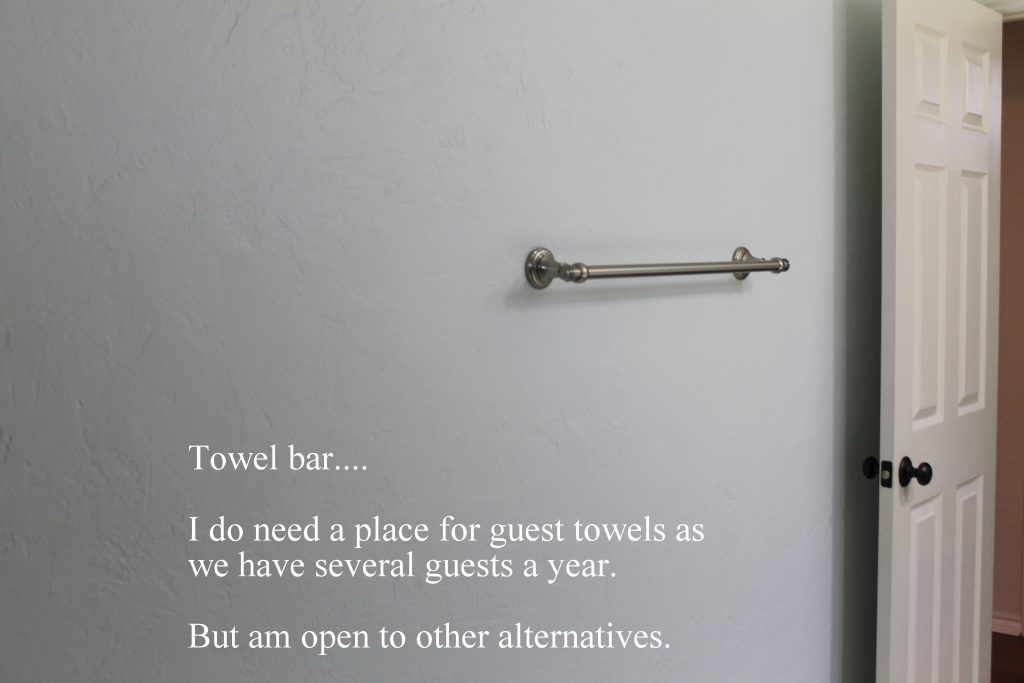 The vanity itself is well built. The solid wood piece will be getting a makeover. Which brings us to:
Paint Colors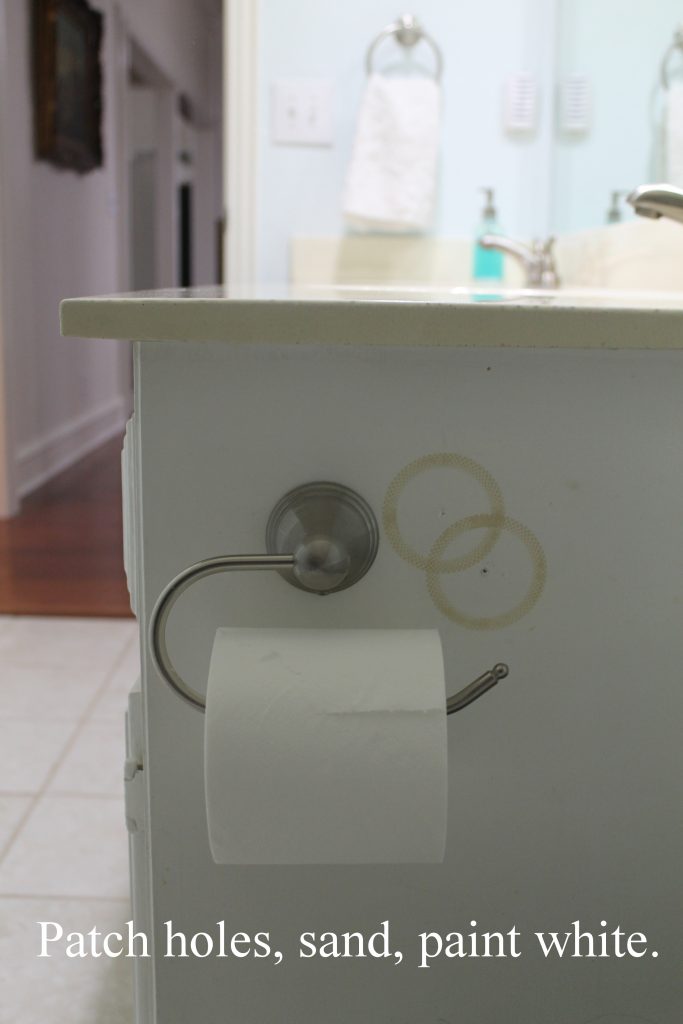 The cabinet, the HEAD CONKING cabinet is unfortunately staying. But it is going to get an extreme makeover. Think molding, corbels, and PAINT!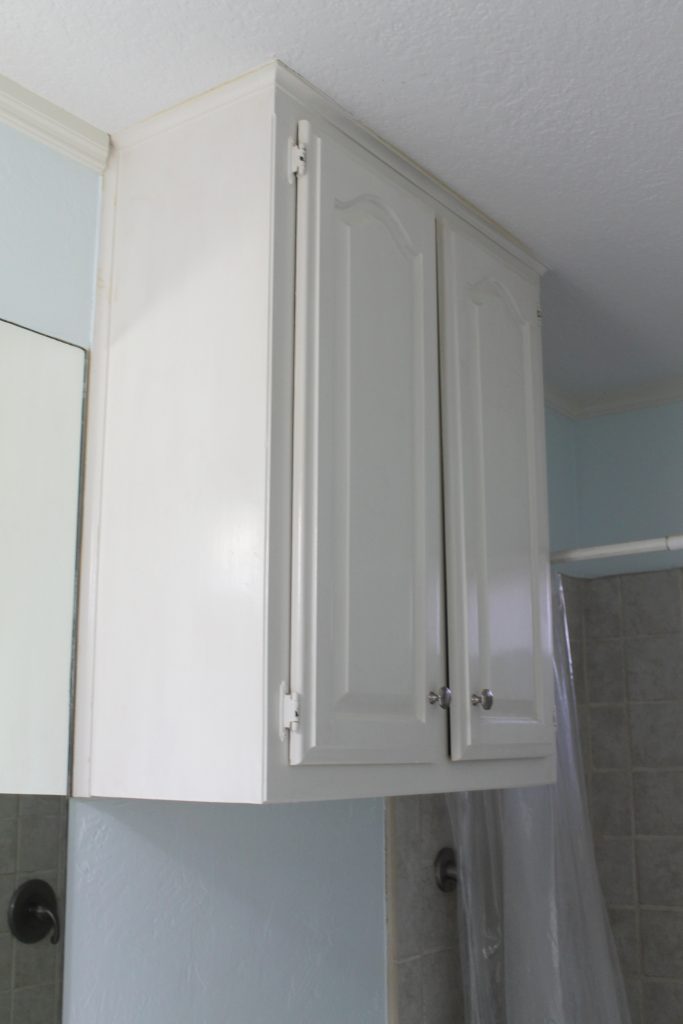 Ditto for the 40-year-old ginormous mirror.
Let's also talk about the lighting fit for a galactic spaceship.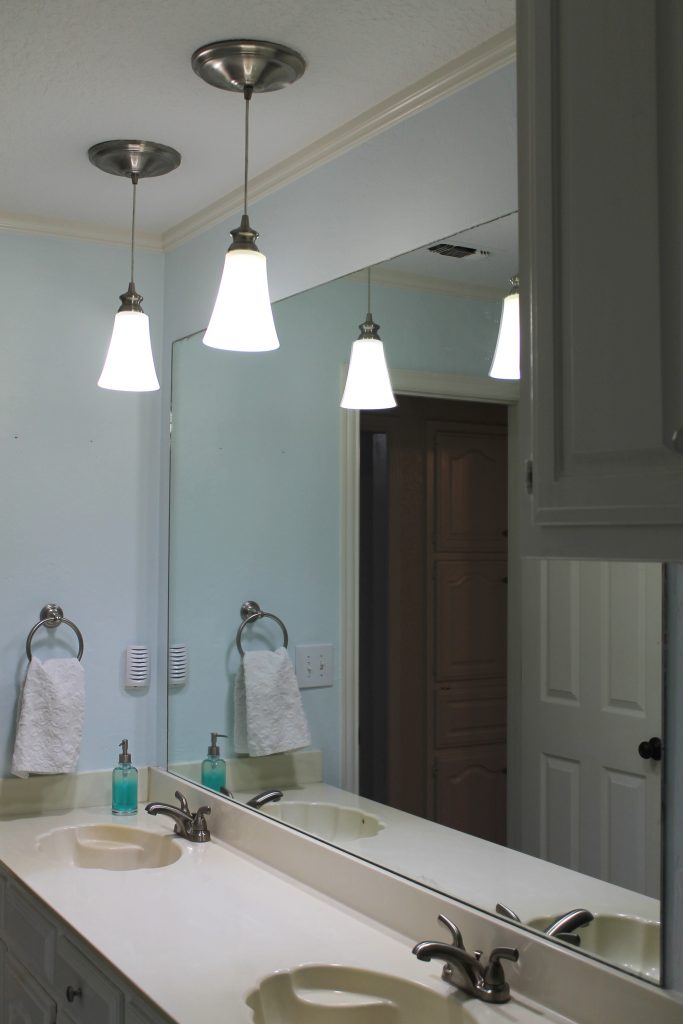 As the picture states the current lighting covers large, old canned lighting. To remove/reconfigure would be costly. Again, I would do it IF this was my forever home or if I was even going to live here for more than two years.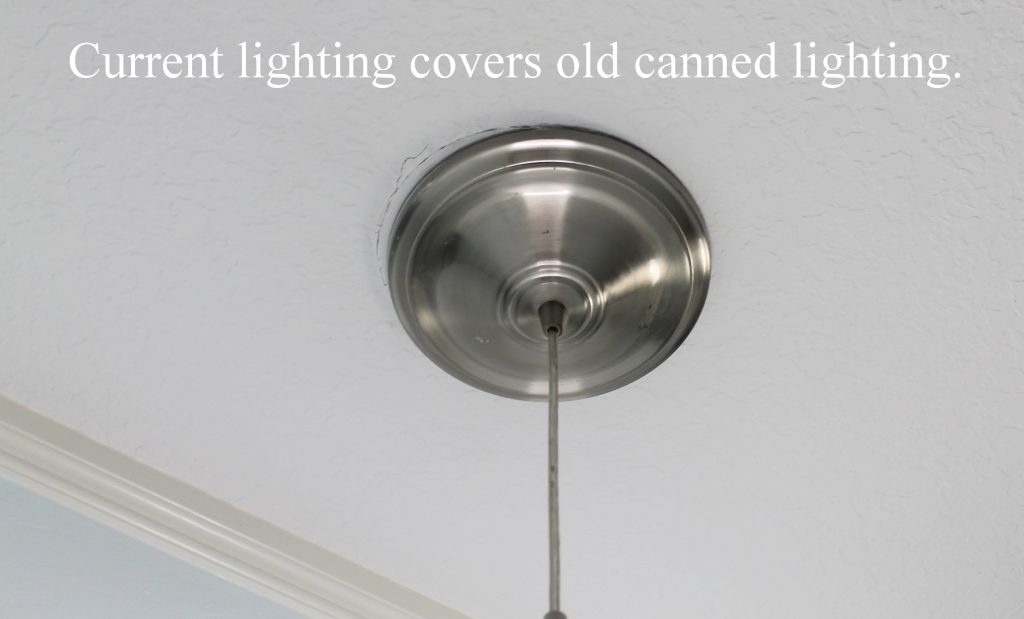 But what to do?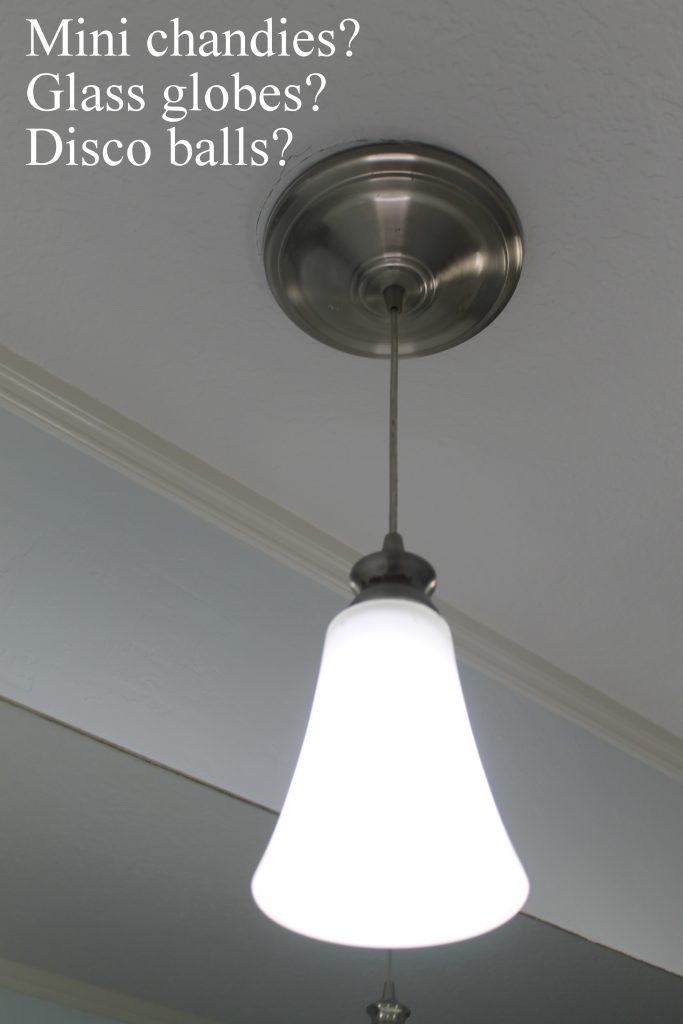 The lighting has issues. But we do have a plan. An almost free, absolutely frugal, plan.
GIVEAWAY
The beauty of The DIY Home Planner is that once you have the book you also have access to a video course. It's as if KariAnne is your new decorating BFF holding your hand all the way.
To enter this weeks giveaway for The DIY Home Planner please visit the Decor To Adore Facebook page and leave a comment on THIS POST.
Here's to planning and painting!
Laura