Welcome to a special week of spring-themed decorating ideas, recipe and craft posts.  Today is a fast and easy project, The Best Nest Spring Craft.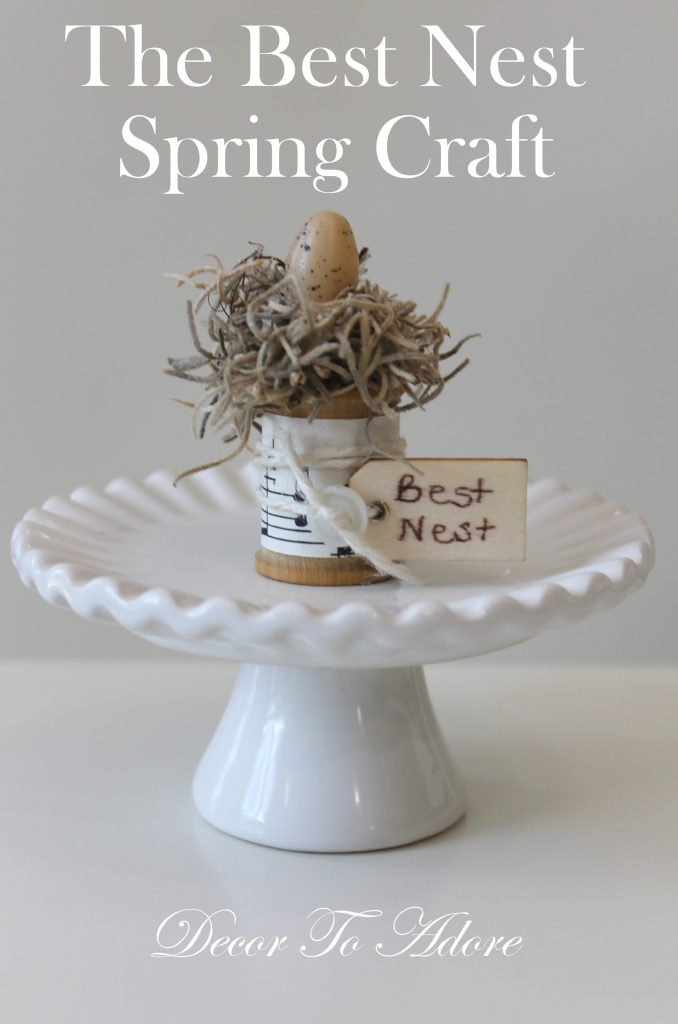 The Best Nest Spring Craft
All the recent sewing I have been doing to raise money for the rebuilding of the Little House log cabin in Kansas has left me with a plethora of empty vintage wooden spools. During the holiday season, I had used a bit of my stash to create some wee Christmas trees.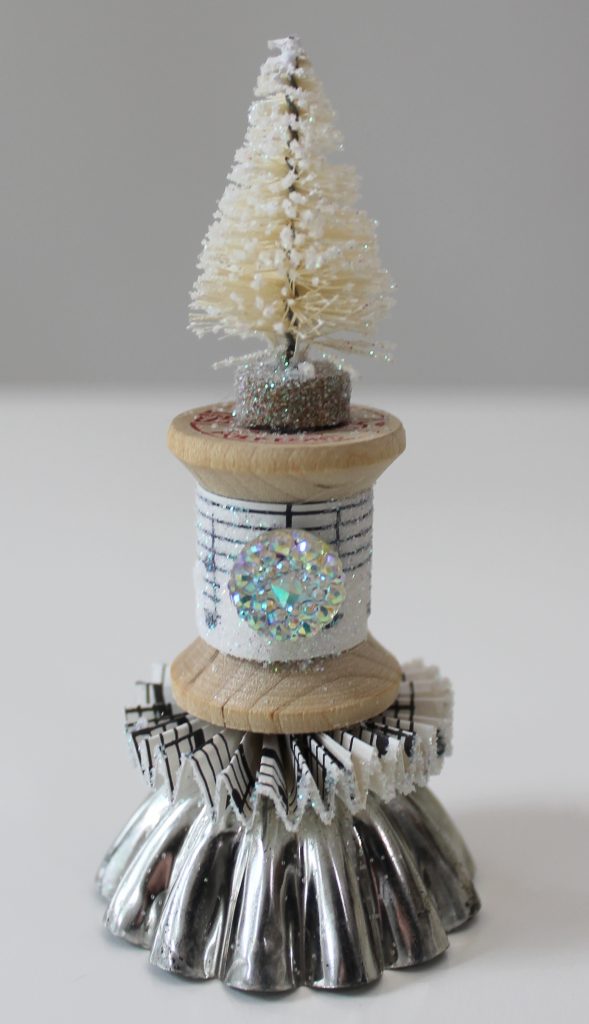 Over the weekend I set the dining tables for Easter Holy Week. On the formal dining table, I wanted to finish the vintage look with a few spring-themed place cards. So I began digging through my stash to see what I could create.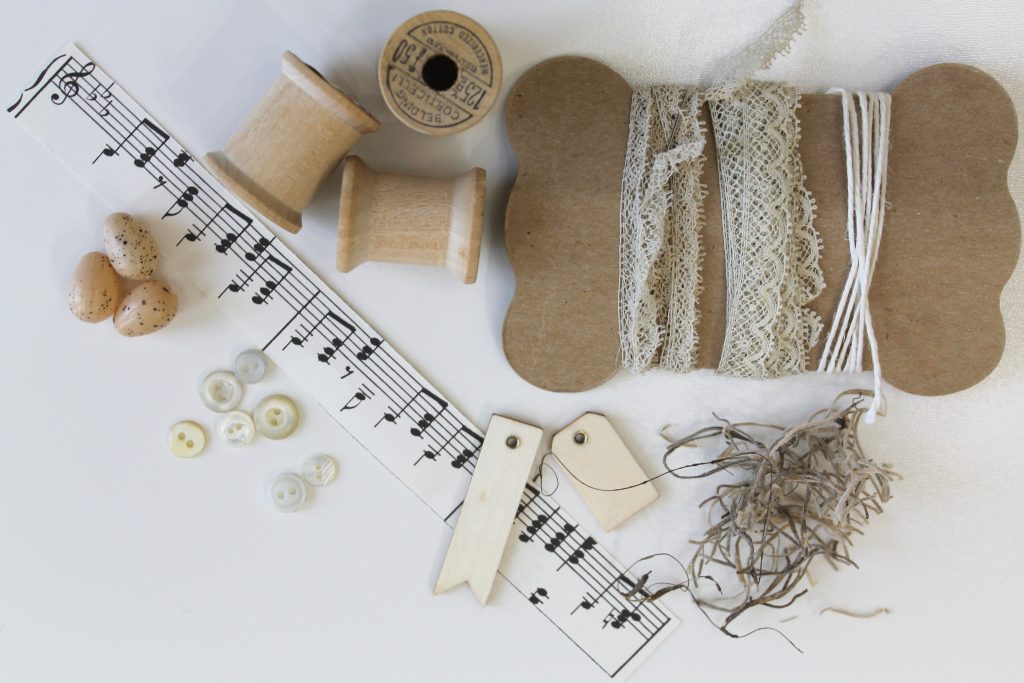 You can first wrap the empty spools with a bit of old sheet music or paper. A dab of hot glue holds it in place.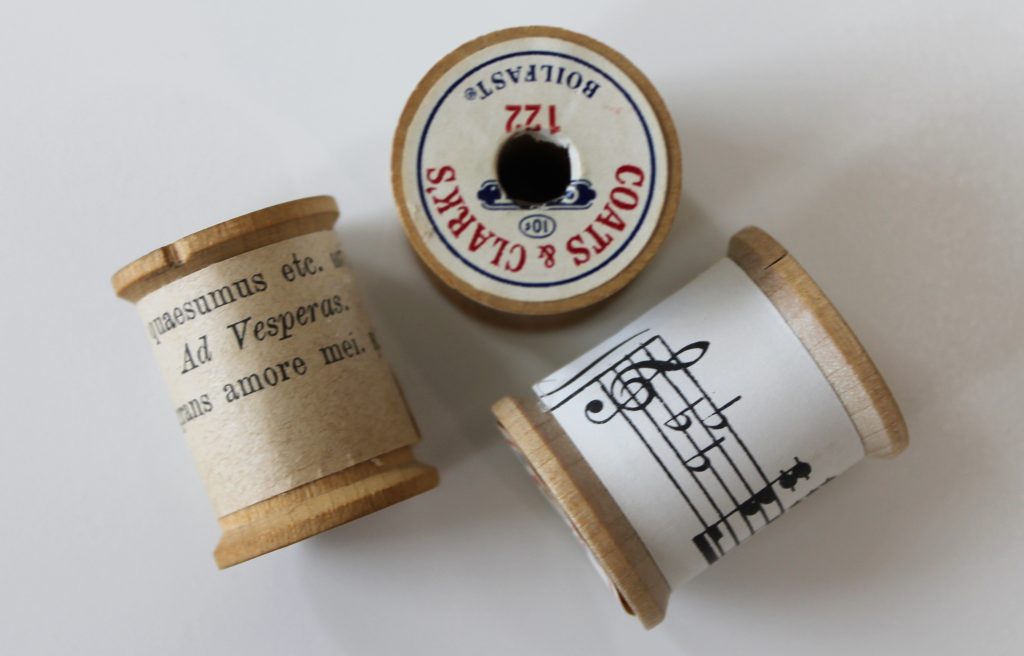 Next, take a very fine tipped pen to write the name or saying that you wish to place on the tag.
I found the wee wooden tags at Michaels in the scrapbooking section.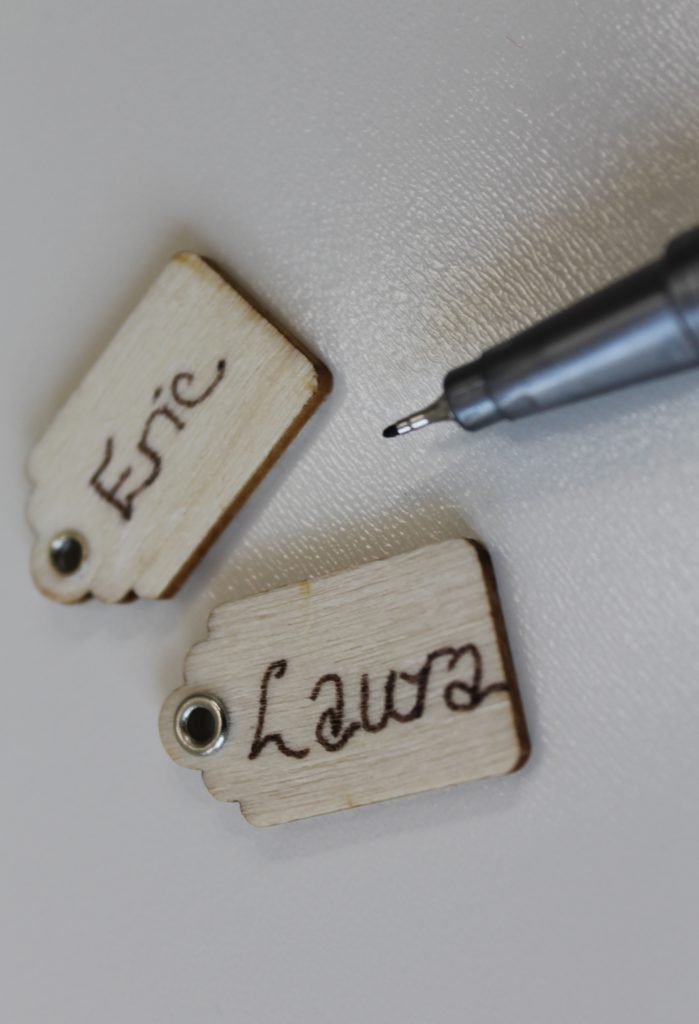 Attach the tags with a bit of lace or twine. A small button can also be used as an embellishment.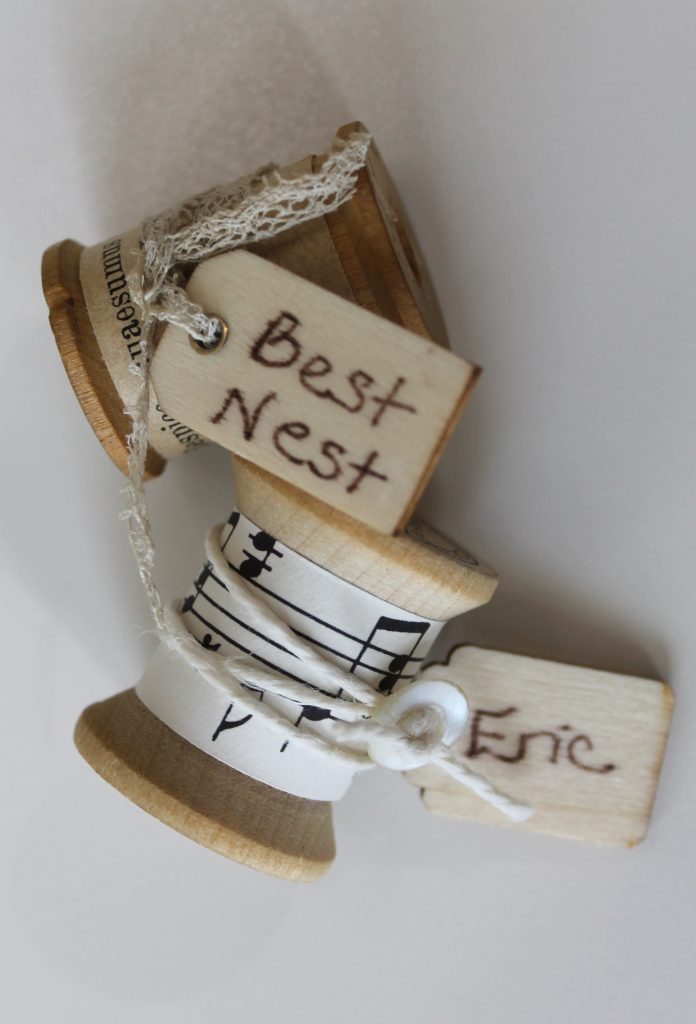 Add a bit of dried Spanish moss and a tiny egg to the top of the spool with a dab of hot glue.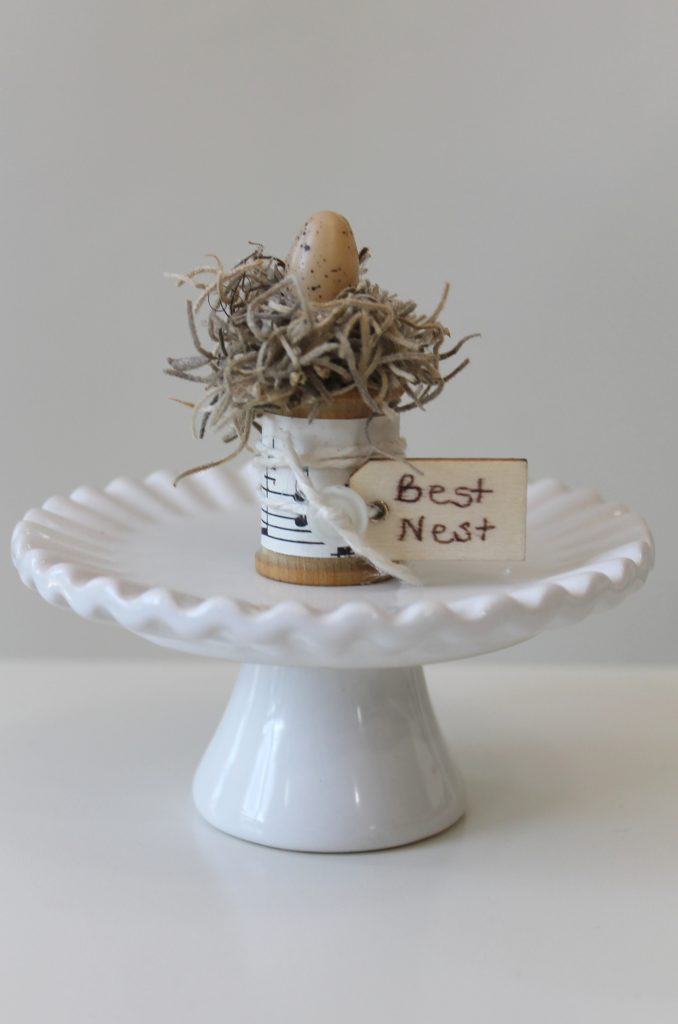 The wee nests look so sweet sitting on some stacked books or to personalize a place setting.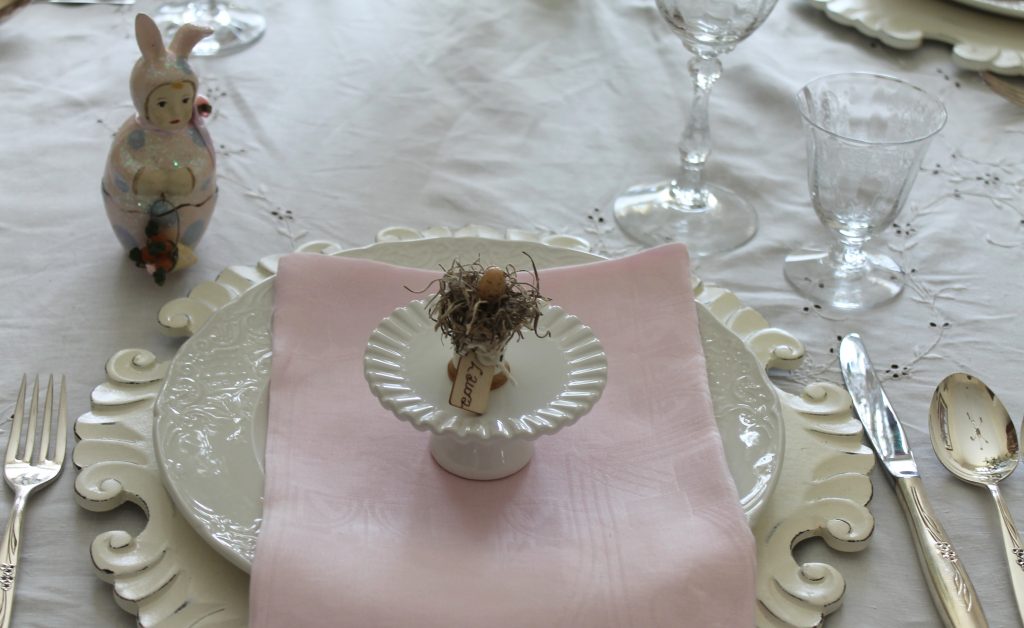 I'll be sharing more vintage-inspired decor on Wednesday.
Have a joy filled day,
Laura