Hello and welcome to the Hop Into Spring Home Tours hosted by Amber of Follow The Yellow Brick Home.  Debra from Common Ground was featured before me and her charming vignettes are so inspirational! The days here at Storybook Cottage have begun to grow a bit warmer. It is time to clear out the doldrums of winter and create a Springtime Bedroom Refresh For Under $30.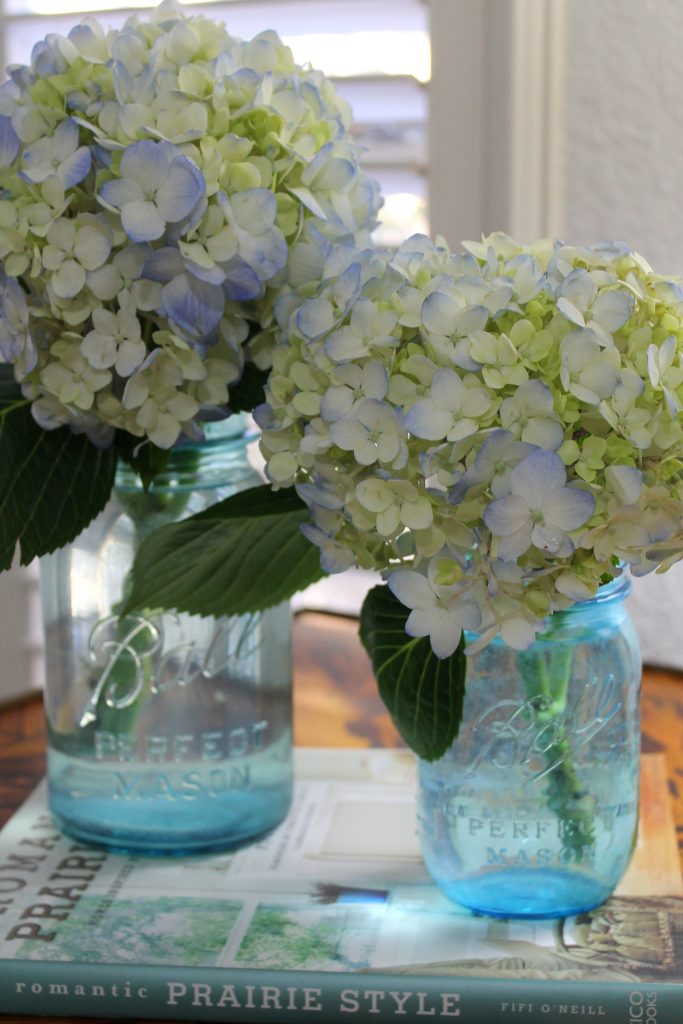 Springtime Bedroom Refresh For Under $30
In the master bedroom, I had created a neutral cocoon for both the fall…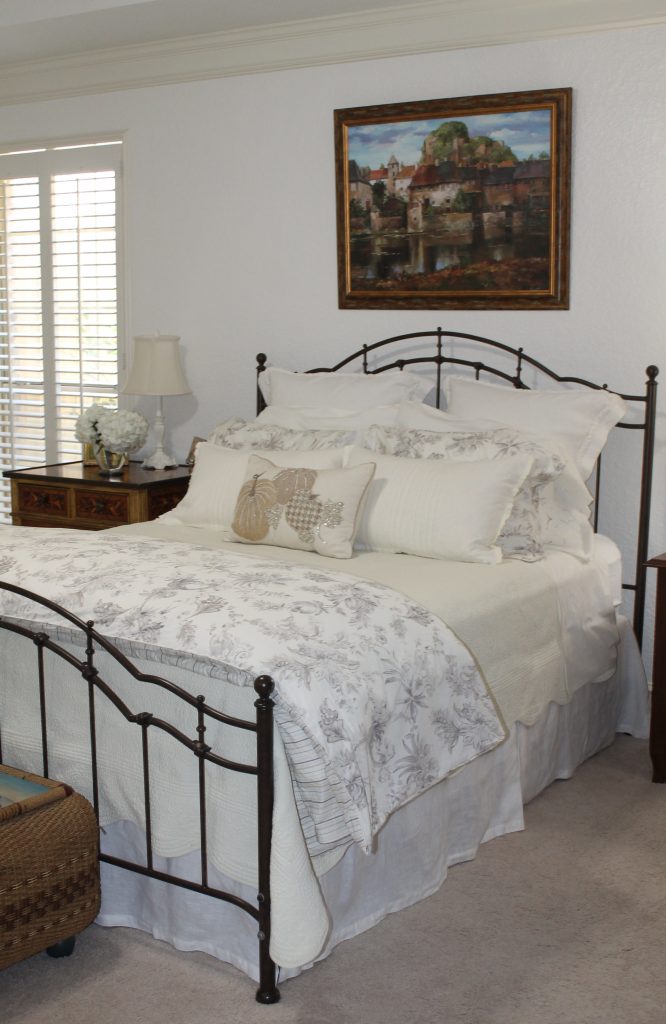 …and the winter seasons.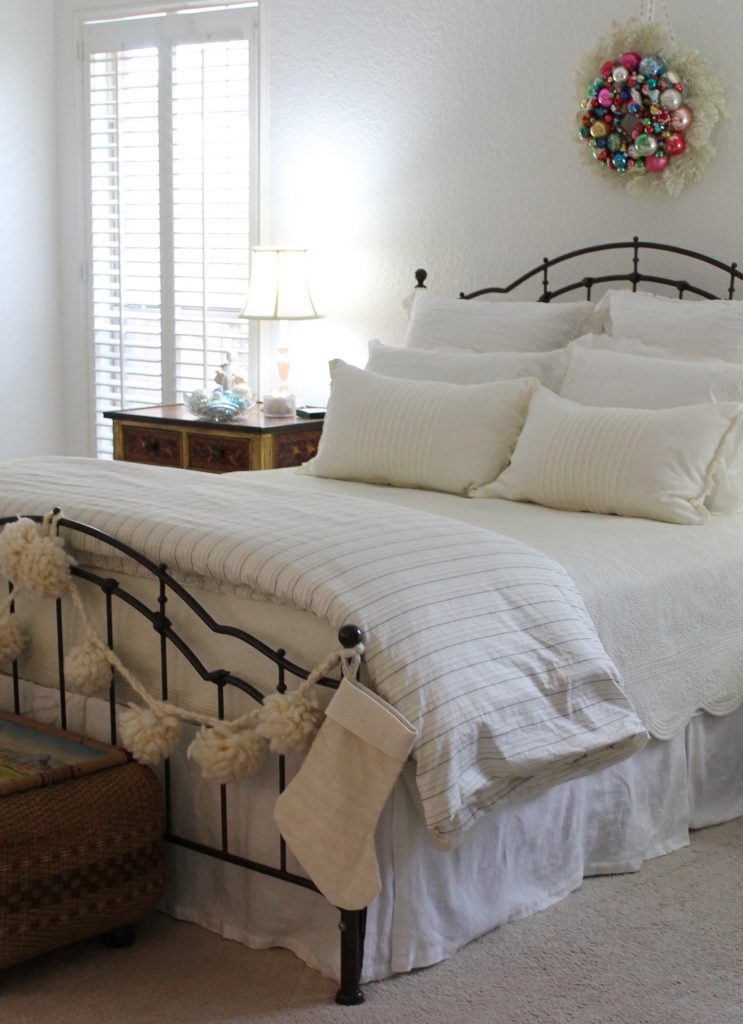 While I still love the calmness of a neutral white palette I was ready to add a bit of color. I had seen a darling pink buffalo plaid duvet and pillowcase set from Ikea on another blog.
A quick trip led to a bit of a disappointment as they did not have a Full/Queen size in stock. But they did have a soft watery green set. If I am honest this is probably a better color choice since I share the space with Mr. Decor. It was priced right at $29.99 for the duvet cover and two pillow shams.
Since I organized my home decor accessories I find it so much easier to shop my home when seeking a room refresh.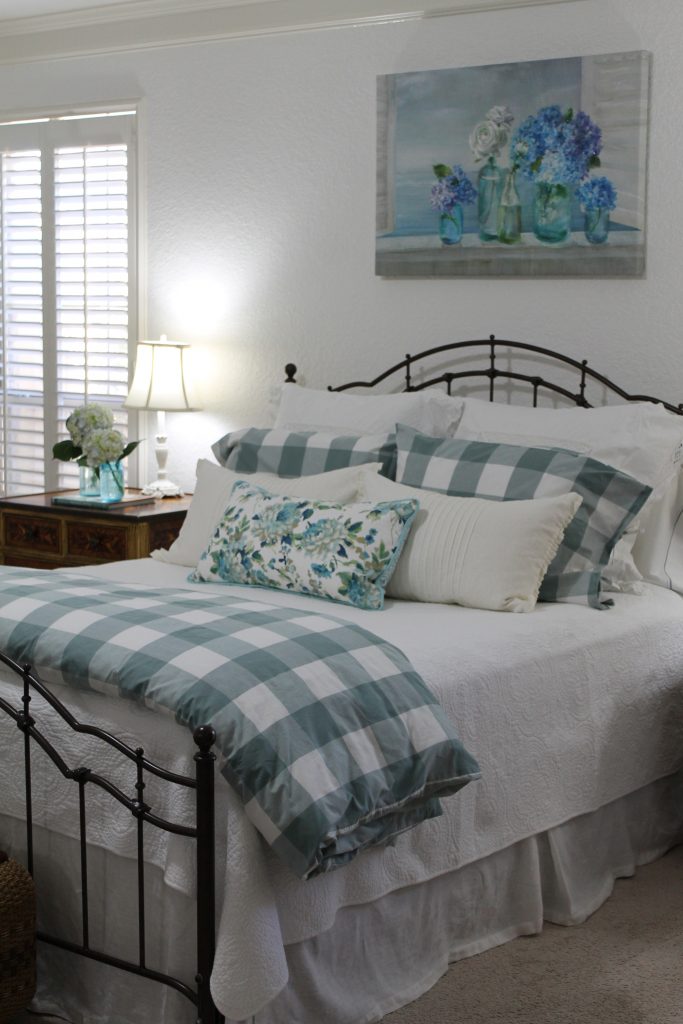 I simply swapped out the artwork, decor accents, and pillow covers.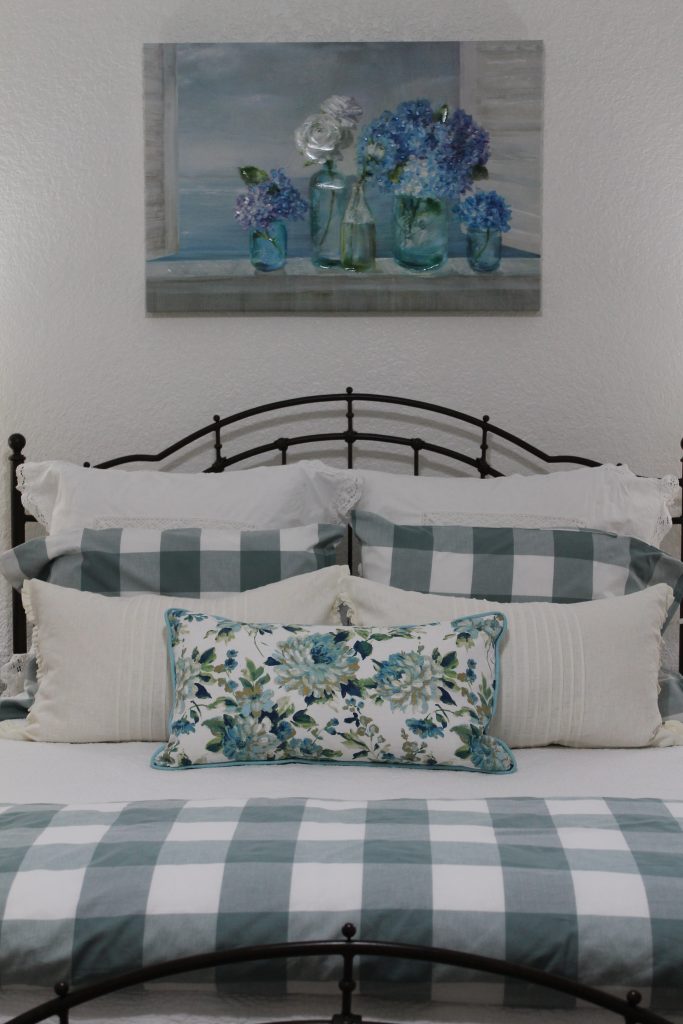 There is something about spring cleaning that makes me want to have minimal decor on the nightstands.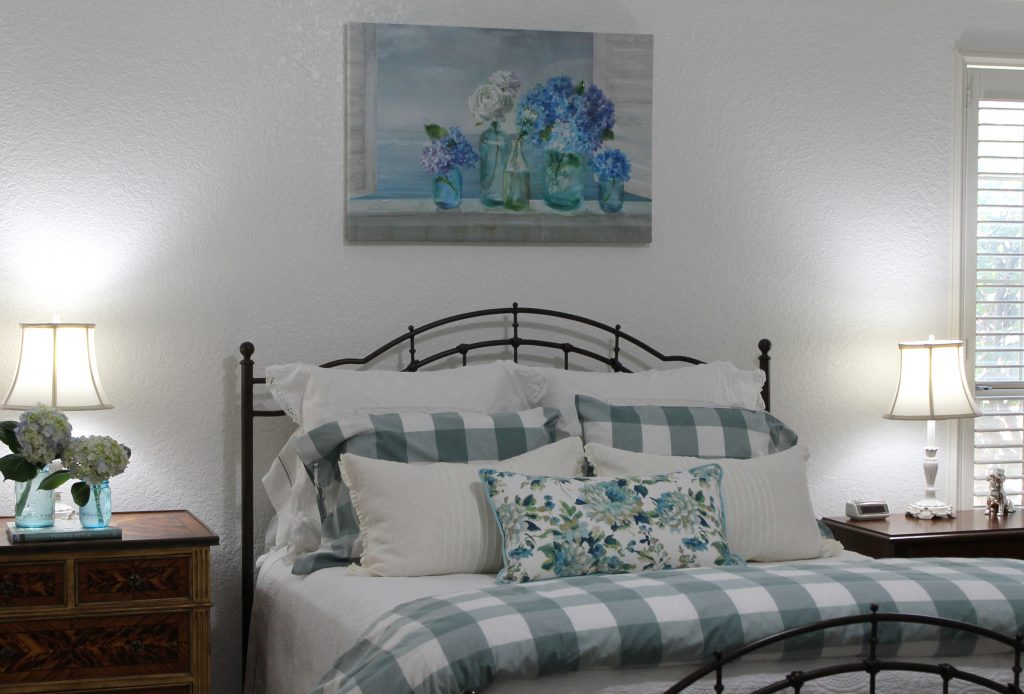 The settee also received a few different pillows.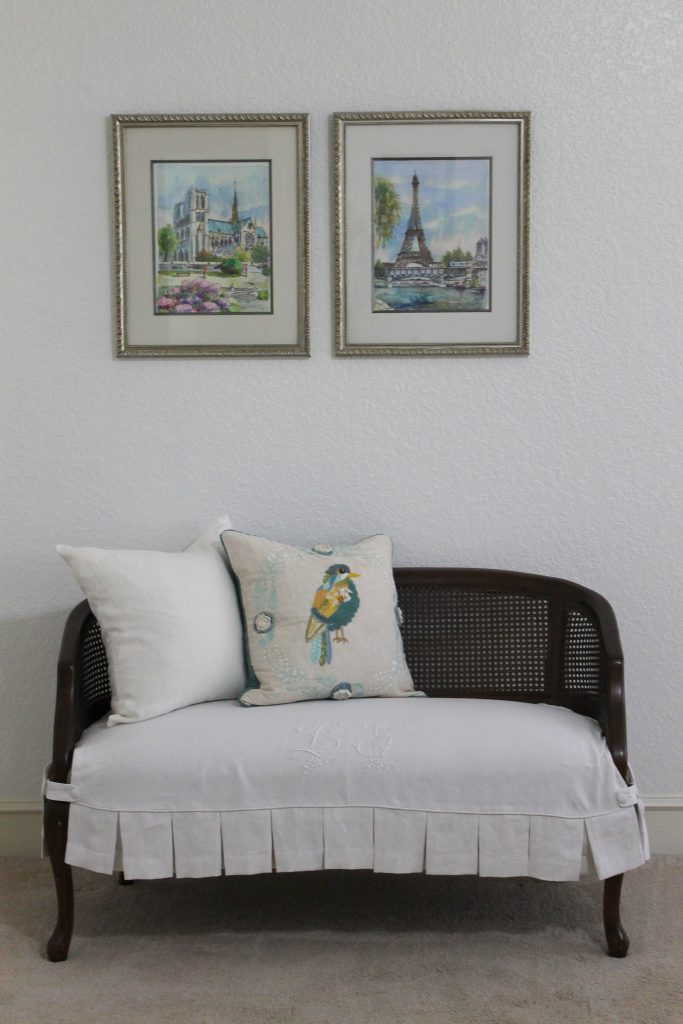 This sweet tweet was originally purchased at HomeGoods for the living room a few years ago. But I have seen similar styles this season.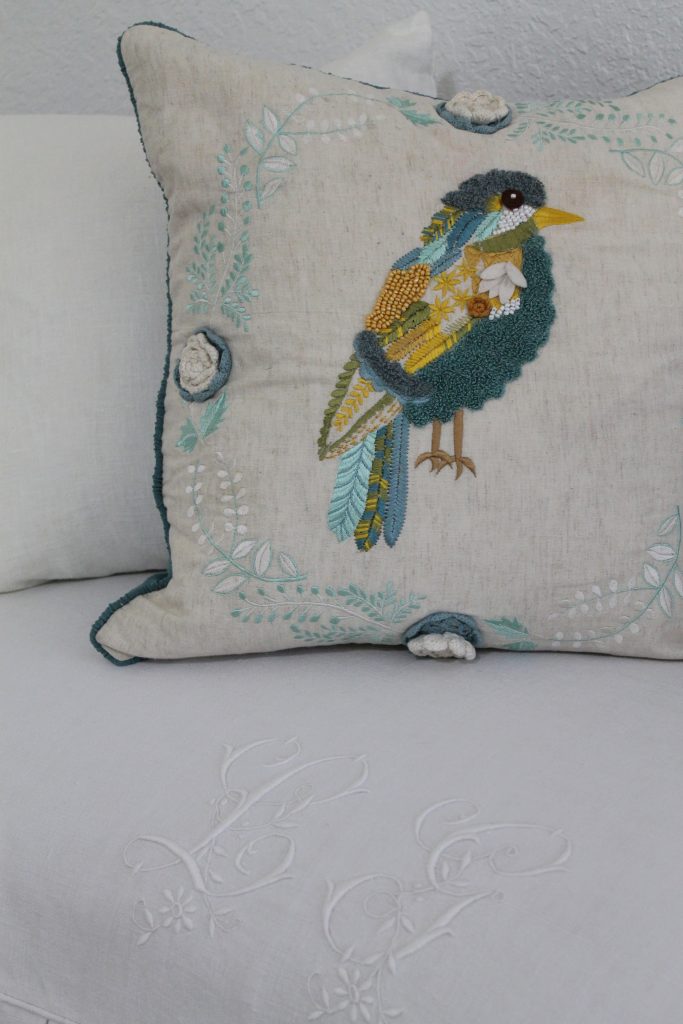 I remember loving the various embroidery stitches used and that still holds true today.
The best part of shopping your home is, of course, the money saved. But I also enjoy finding new ways to display old favorites.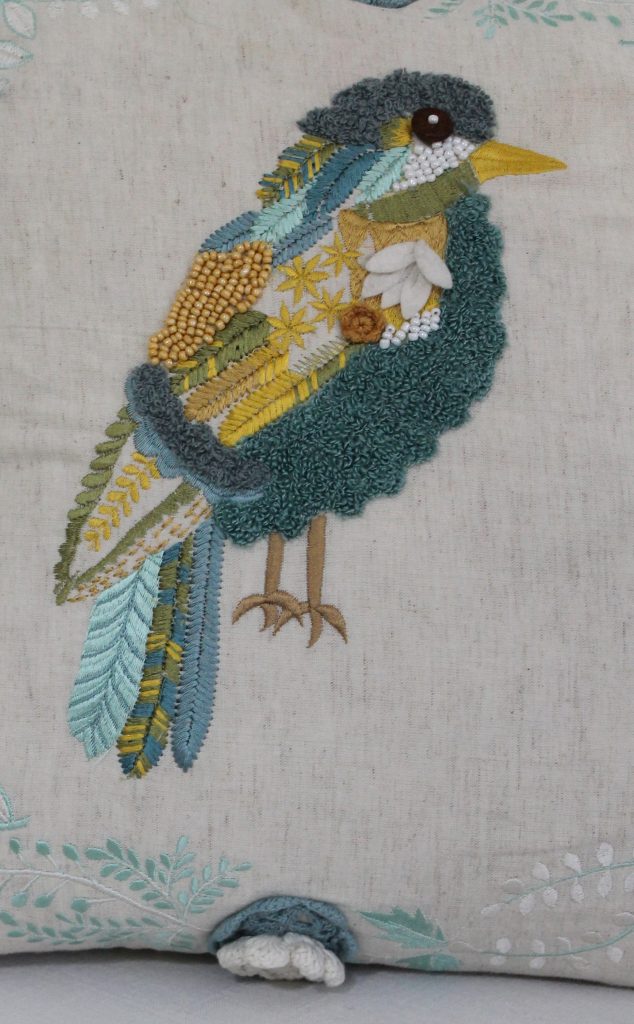 Thank you for visiting Decor To Adore. The next beautiful spring home can be found at the gorgeous Petite Haus.
The entire tour is so inspiring and charming!
Wednesday, March 14th, 2018
Thursday, March 15, 2018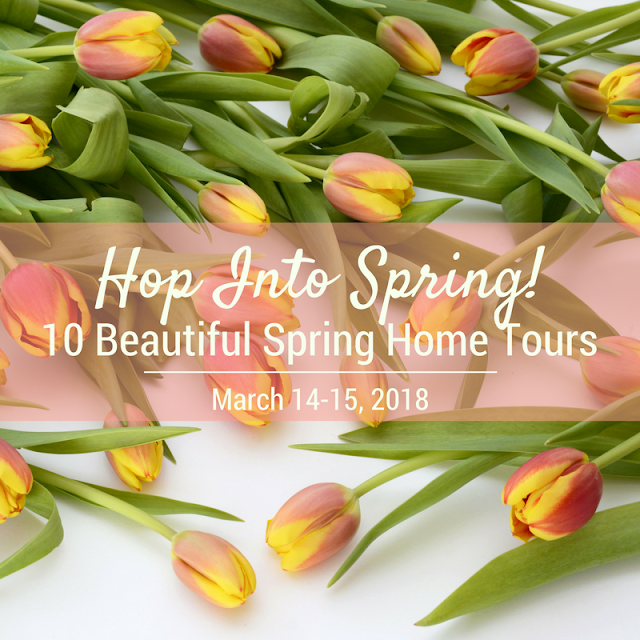 Are you decorating your bedroom for spring?
Laura