Spring is in the air! The daffodils and hyacinths have begun to bloom at Storybook Cottage. While there is also a ton of yard debris left over from the recent storms I am choosing to focus on this beauty that lasts for just a moment. I loved reading about Arabella Lennox-Boyd's magical garden. It has taken her 40 years, YES FORTY YEARS, to create it. This is a true Saturday Smiles A Garden Of Hope.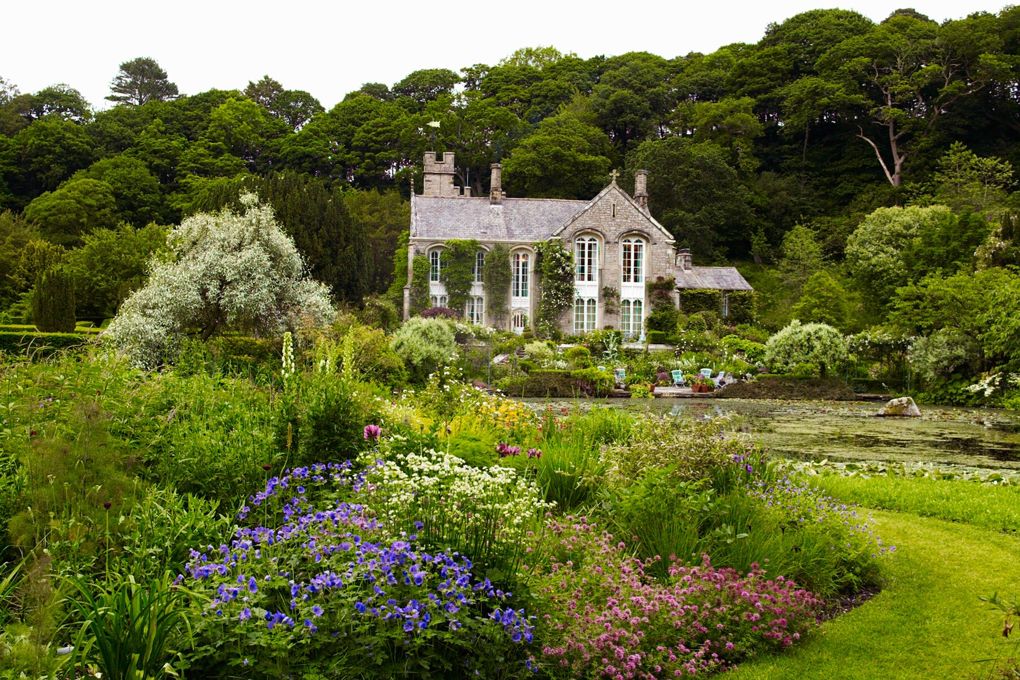 Saturday Smiles A Garden Of Hope
It's good to have hope. My pantry hopes to look like this beautifully organized one when it grows up.
Do you ever play the game, "If I won the lottery?" I do, which is silly because I rarely if ever play. But if any of you do inherit a windfall this castle, Greystone Court is for sale. After you move in let's have tea in the tearoom. More details HERE.
Earlier this week several bloggers posted sweet springtime tablescapes. I did a double take on this lovely layout because of the cloche. It is oval. An OVAL cloche! I NEED this in my life. The cloche is from Restoration Hardware. Maybe it will go on sale. #hopespringseternal
This week may you find joy and HOPE.
We are supposed to start our bathroom renovation this next week.
I am hopeful,
Laura
This past week's postings:
When Your House Has A Midlife Crisis
Instagram