There is nothing sweeter than girls in pretty pink dresses in the springtime. With the lovely weather upon us, days are often spent outdoors. Egg hunts are such fun. Does anyone else remember the song, In Your Easter Bonnet?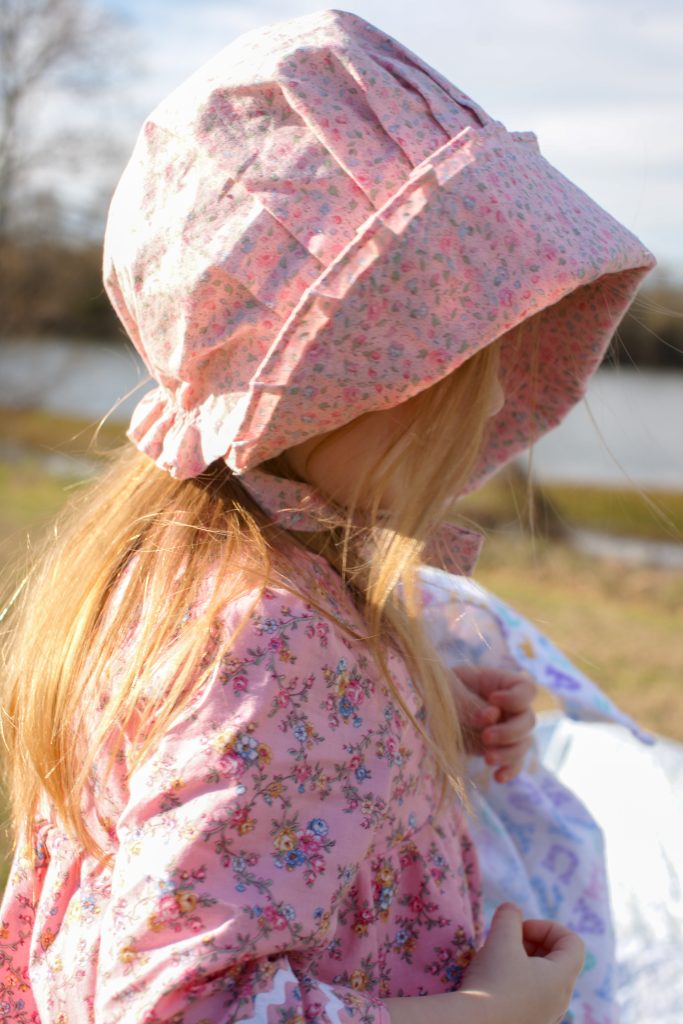 In Your Easter Bonnet
Sweet sisters Chanel and Farrah are all decked out for the holiday in shades of pink, cream, and rose.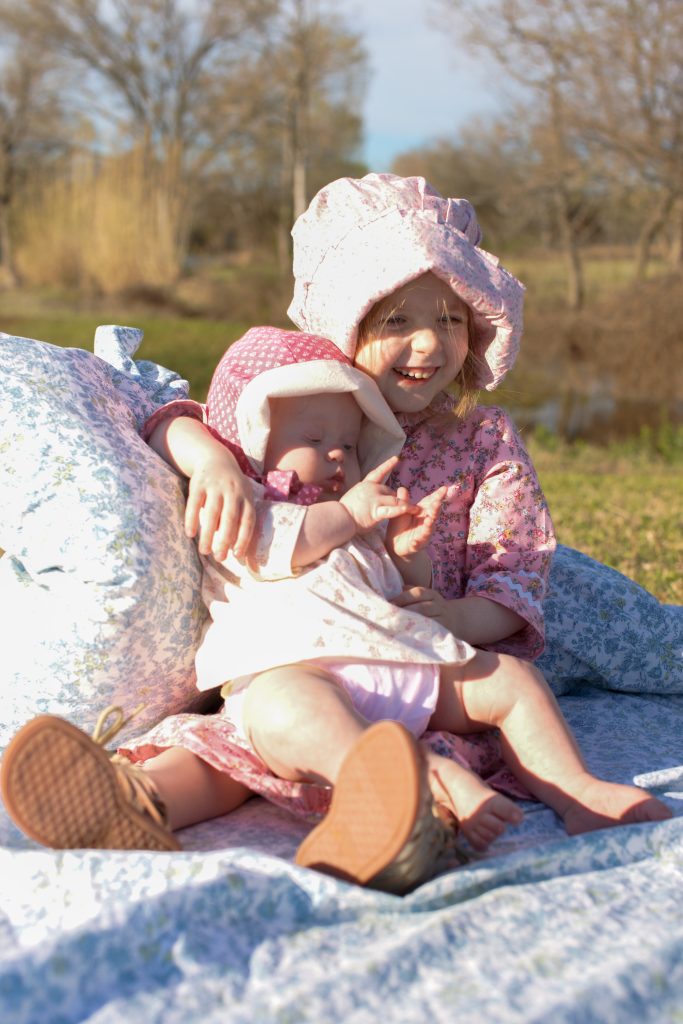 Precious Chanel loves everything pink.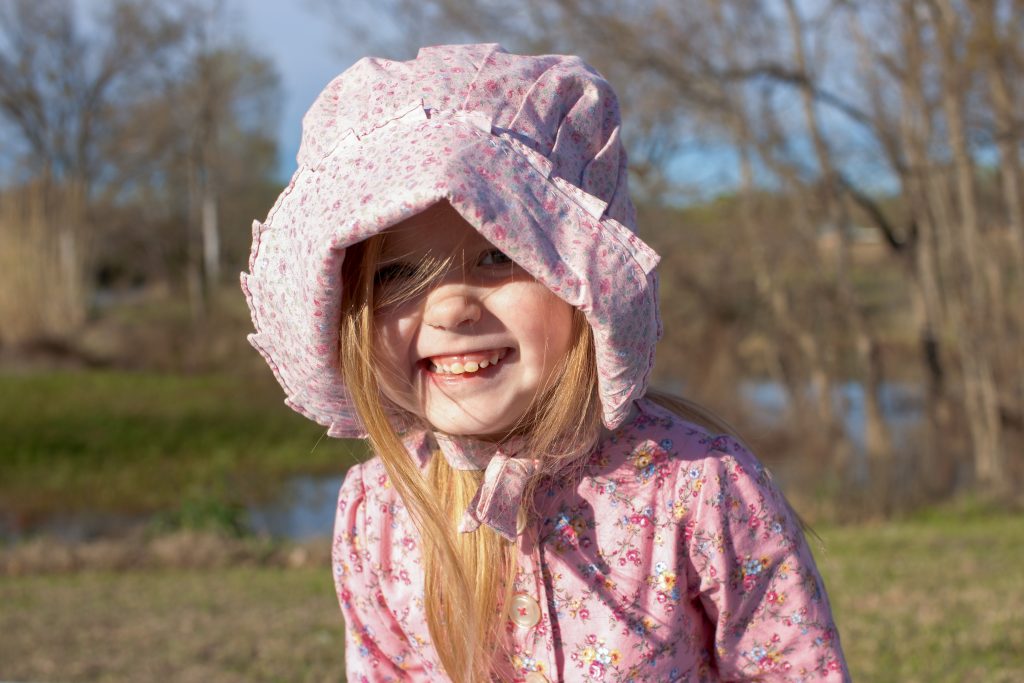 Darling cherub Farrah wears a Grace baby bonnet and Rose baby dress.
The dresses were custom made by me from vintage 100% cotton calico. The rick rack detail on Chanel's dress makes me smile.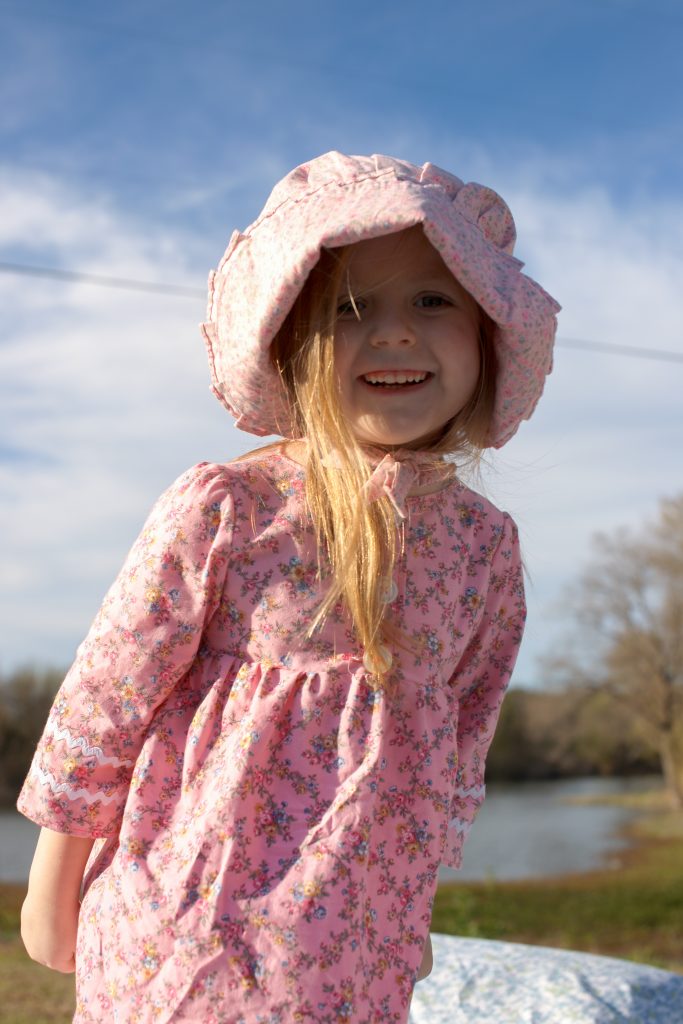 Do you have a sweet little honey bunny that could use a bonnet or sunhat?
There are several bonnets and sunhats available in my Etsy Shop.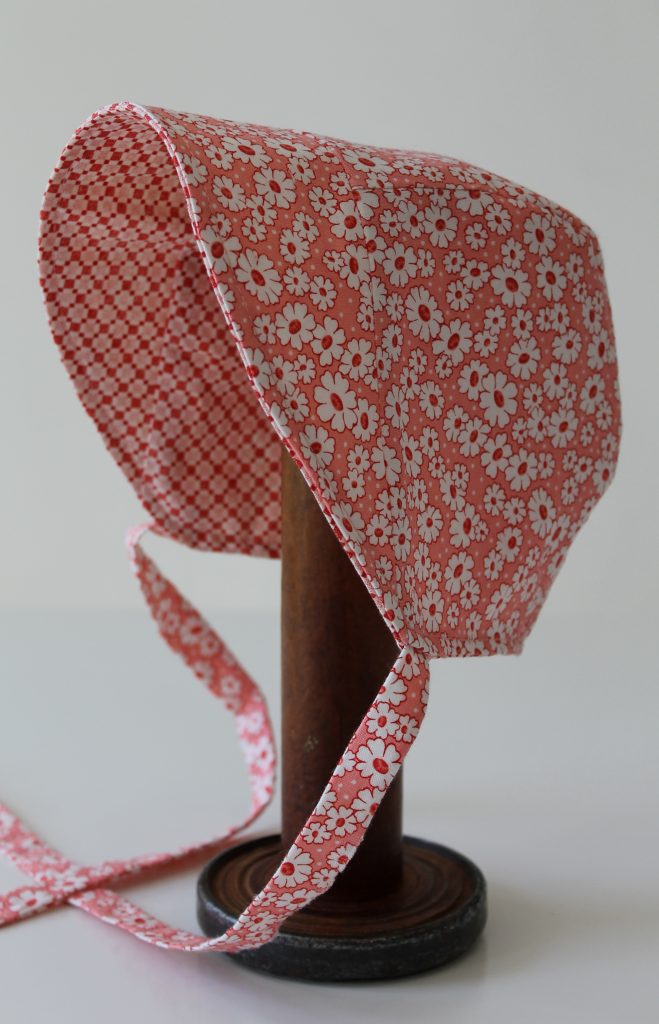 Willie and Grace
The Willie sunhats and Grace bonnets are reversible.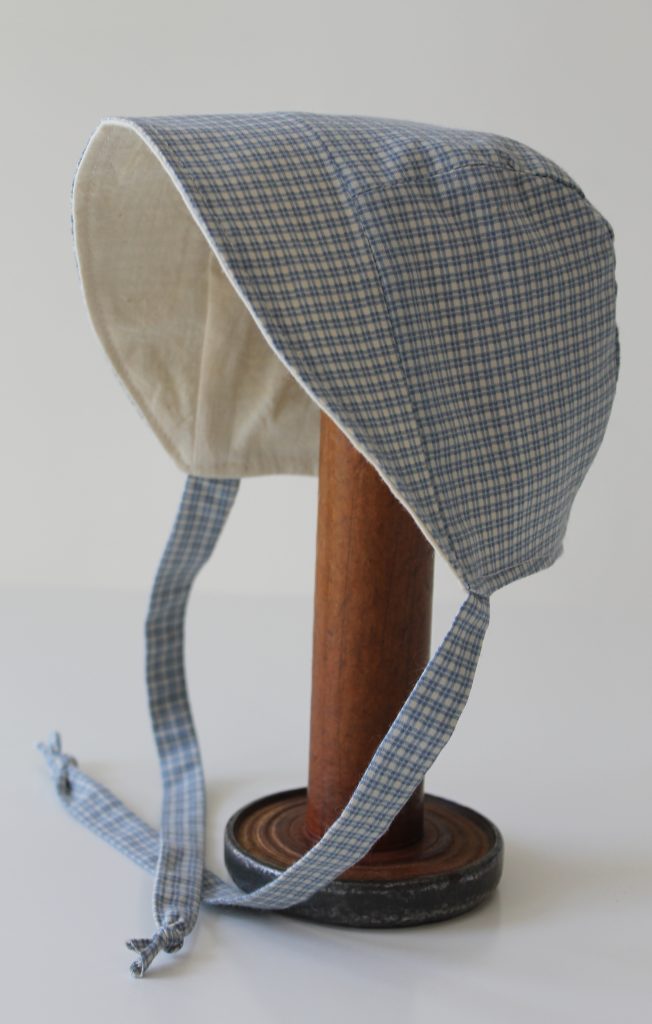 They are available in sizes newborn to age 3.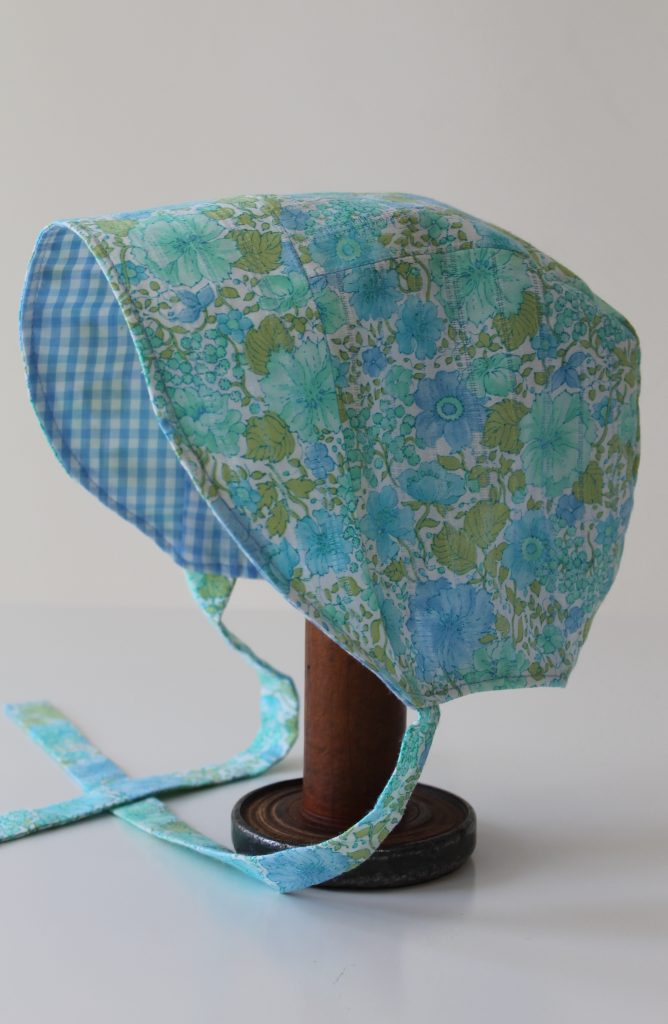 Traditional sunbonnets and aprons are available for older girls, teens, and ladies.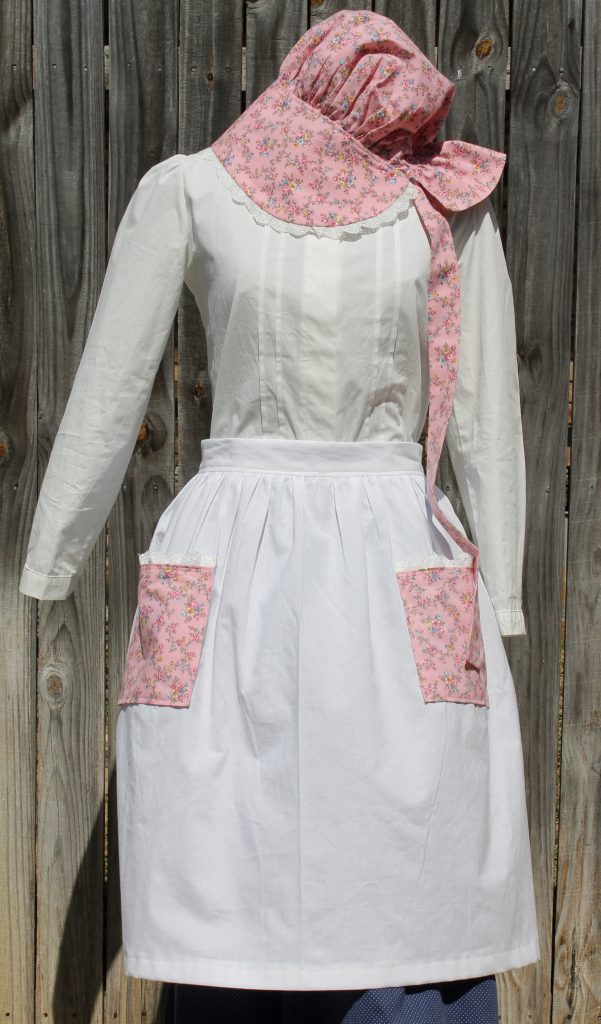 You can request plain bonnets or aprons or have them embellished with eyelet, lace or rick rack.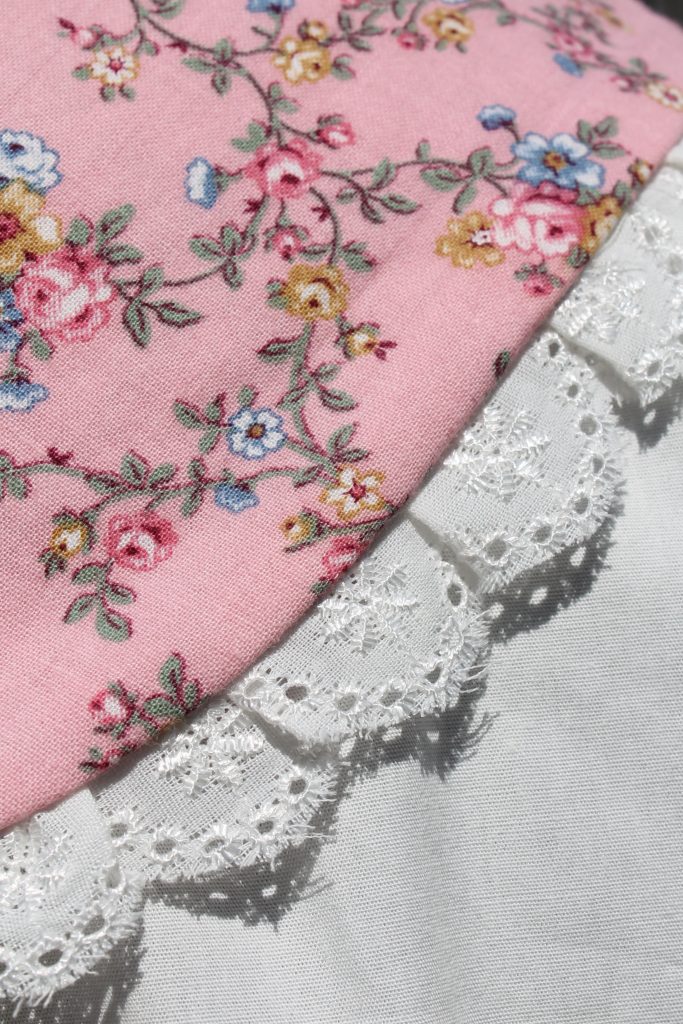 As always I believe in giving back and 10% of each sale will be donated to the Little House on the Prairie cabin rebuilding needed in Kansas.
All of the beautiful images of my Prairie Girls were taken by the immensely talented photographer Hannah Mitchell.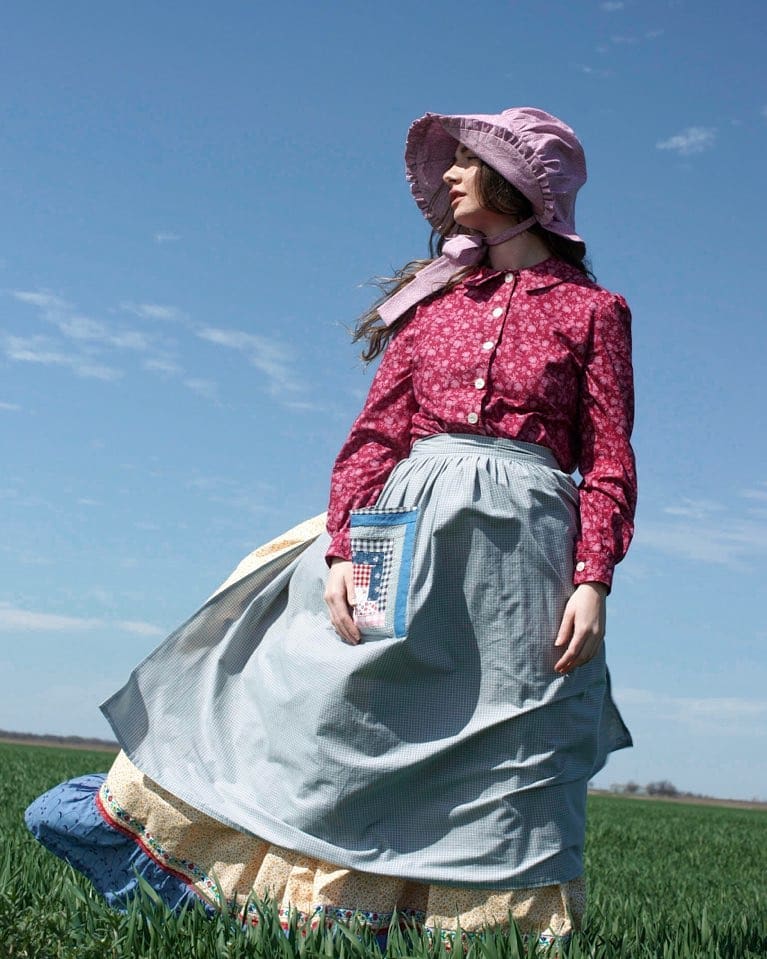 Take a peek at all the items HERE.
Laura