Welcome to this year's version of the wearing of the green. For 2018 I chose to create A Green Edwardian Dress.

A Green Edwardian Dress
Green! But wait, didn't the Edwardian's only wear white or cream? No. Actually, the Edwardian's were quite colorful. Green was a very popular color.
Various shades of green were worn both in the day…
…as well as in the evening.
Solid shades of color were often worn but the dresses were anything but ordinary.
The Edwardians loved to embellish with lovely lace, embroidery, netting, applique and much more.
The Pattern
For this dress, I used a very vintage pattern, Simplicity 8399. I did alter the construction to make it more period appropriate. While the pattern calls for a zipper for the dress closure I instead used hooks and eyes.
Do you remember this dress worn by Rose DeWitt? It is known as the sink or swim dress.
I loved all of the clothing worn in the film Titanic. It is easy to see why it won in Best Costume category at the Oscars.
By simply using fabrics and colors suitable for daytime the dress looks almost entirely different.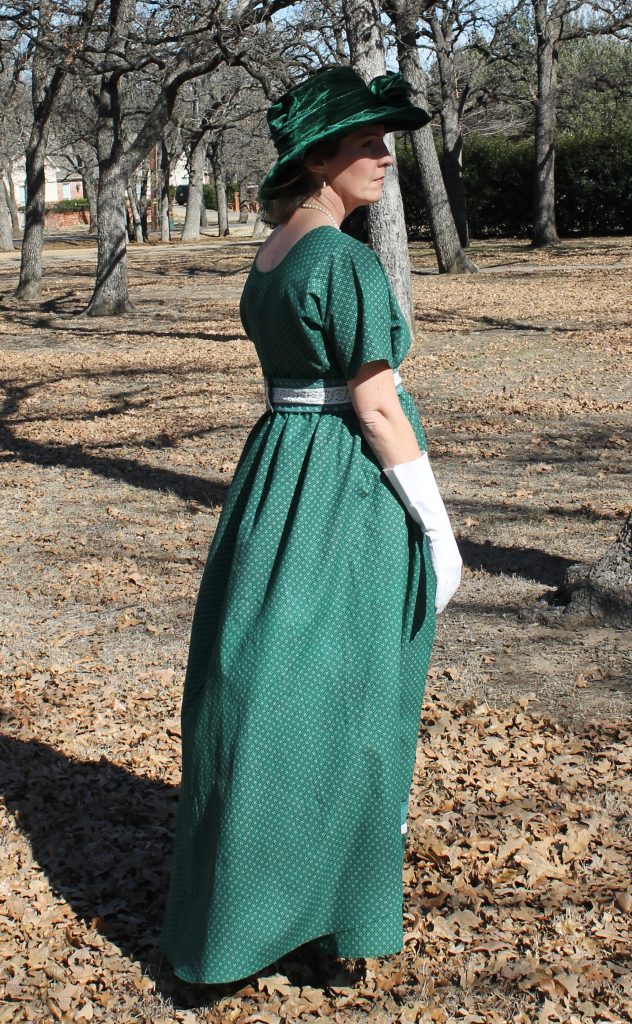 But love still lives in the details. Edwardian lace and mother of pearl buttons were used on the belt.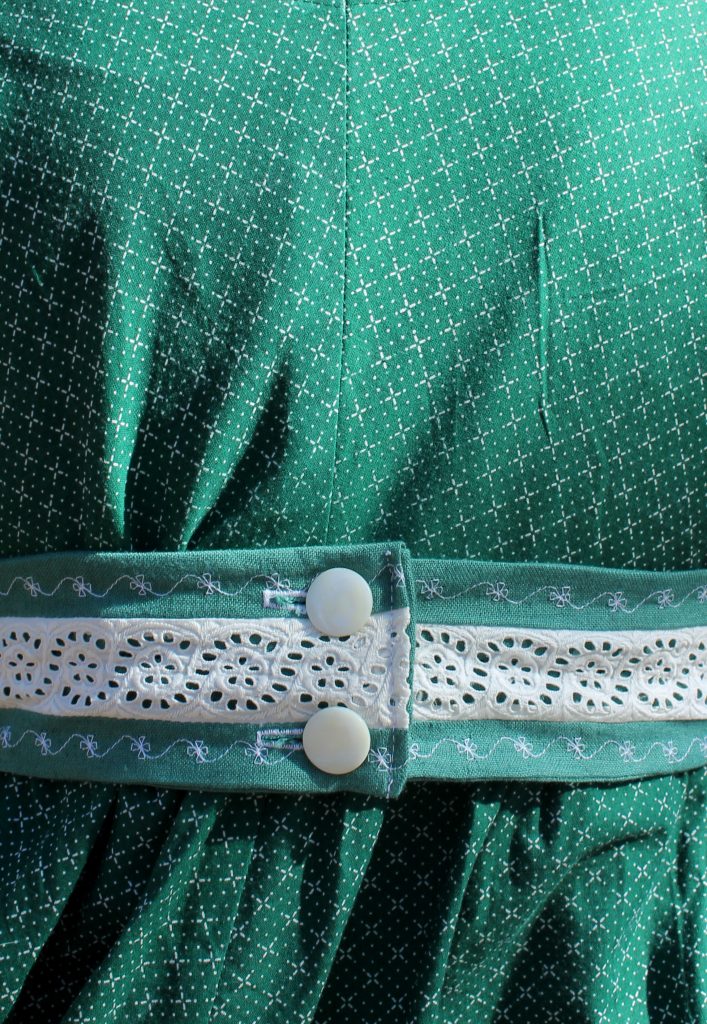 For the underskirt, I simply did not have enough of the vintage green hatch mark fabric. I extended it with some green linen I had leftover from when I used it to line the Dickens cloak.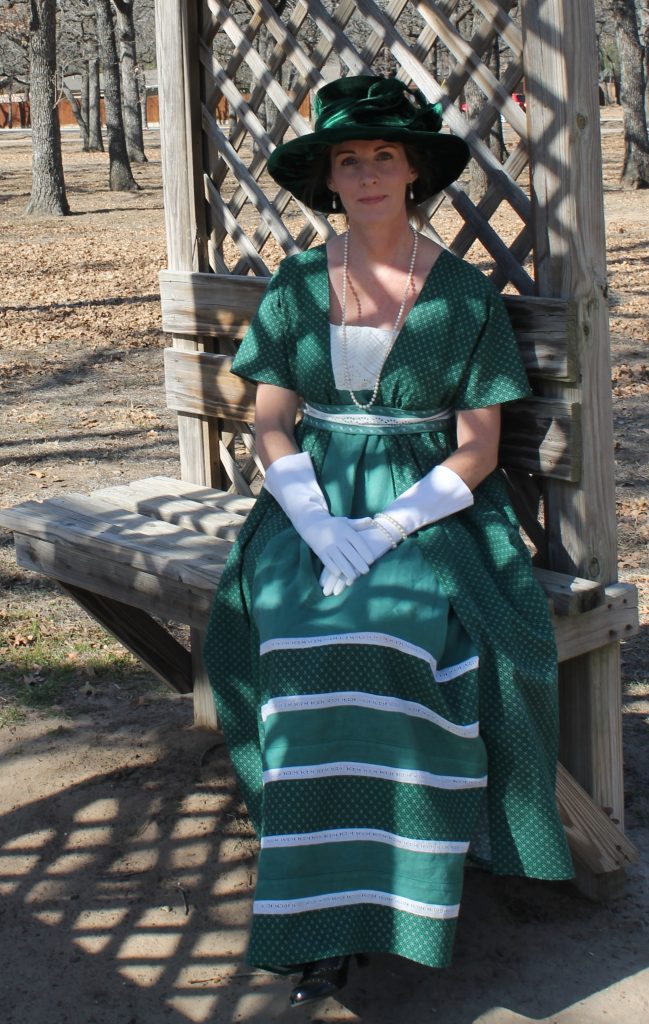 Embroidered Edwardian cotton tape separates the two fabrics at each level. This simple detail took the longest to create.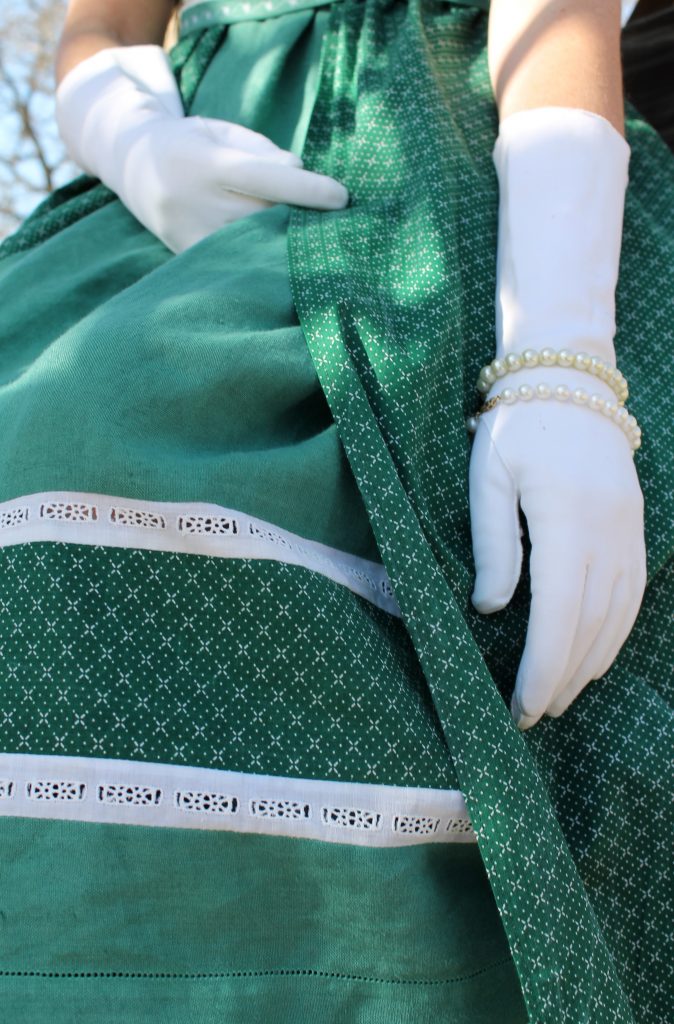 Accessories of the day were vintage pearls, a small velvet picture hat, and gloves.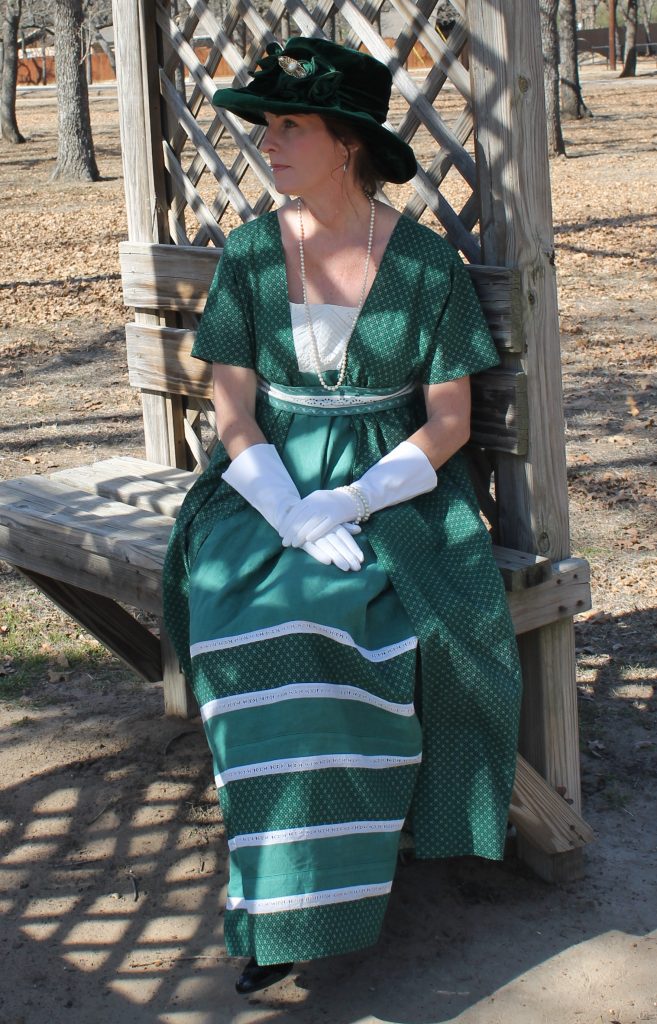 My Edwardian shoes were found on a $5.00 Target clearance rack a few years ago. They were paired with black cotton stockings.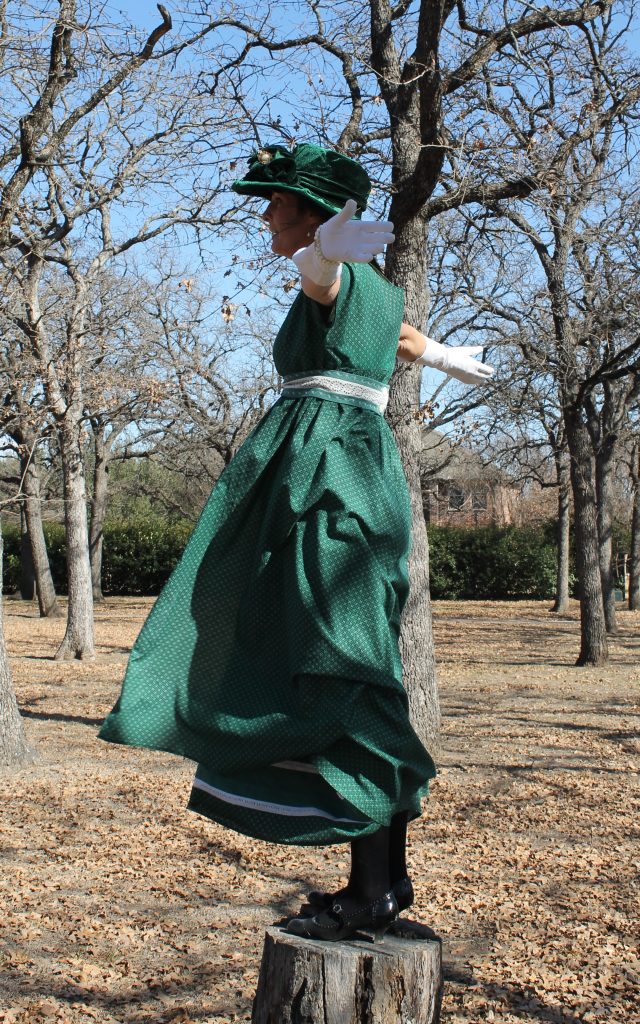 I think Irish Jack Dawson would approve.
Perhaps this post made you feel like the Queen or King of the World!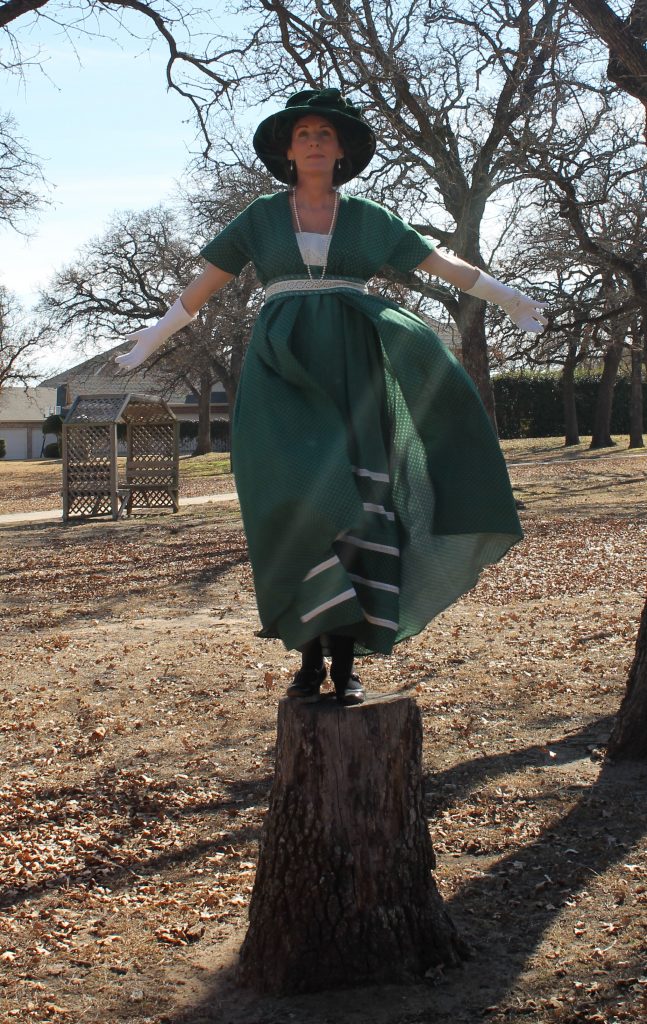 I hope your Irish eyes are smiling,
Laura