Hello dear friends! Are you preparing special gifts or meals for those you love? I found so much wonderful inspiration to share with you via Saturday Smiles Heart Warmers. This gorgeous kitchen by Courtney is just one of them.
Saturday Smiles Heart Warmers
It's been a bit chilly in my neck of the woods this week. I can't help but think about warmer weather. An embellished straw tote is just the thing to keep one's eye on the prize.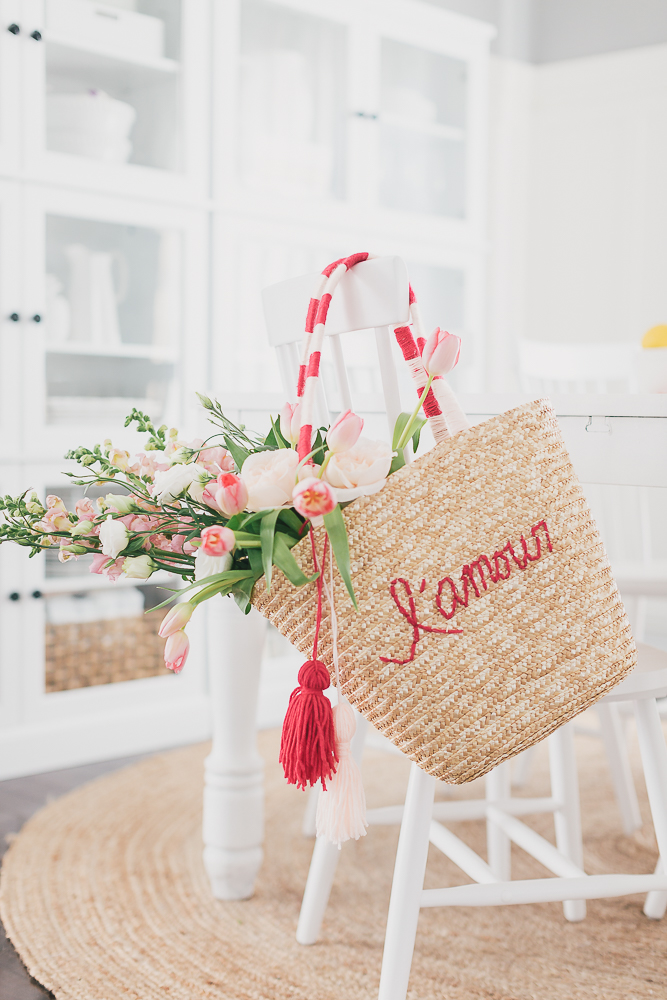 Do you know about Ann Voskamp's monthly calendars? Daily acts of love that are so simple but make both the giver and receiver feel wonderful.
The woman I love most this week? Jade Hameister became the youngest person to ski to the North Pole at the age of 14. After giving a Ted Talk about her adventure several men commented that she should be in the kitchen making them a sandwich. Now 16, she decided the men were right and made them a sandwich. Then, she invited them to get off the couch to come eat it. In the South Pole.
There is still time to decorate for Valentine's Day. This gorgeous Valentine Banner can be printed out and made in an afternoon.
Would you like an alternative to red and pink? A blue and white chinoiserie table is so romantic.
I'll see you on Monday with more Valentine beauty.
Laura
Last Week's Posts:
Sweet and Simple Valentine Breakfast