This past Wednesday the Dallas/Fort Worth area bloggers got together for a bit of coffee and shopping. I always like to bring a small token of my affection to these gatherings. Since February is right around the corner I made The Perfect $1.00 Galentine Gift.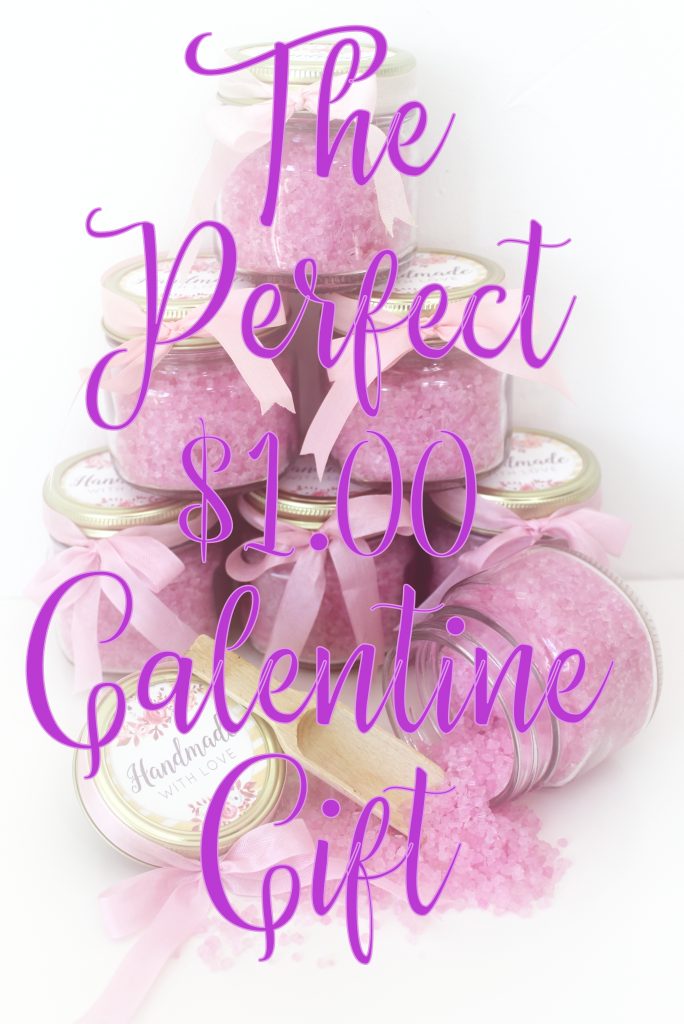 The Perfect $1.00 Galentine Gift
Rose bath salts are easy to make and a small luxury every gal can appreciate. They are perfect at the end of a cold or long day. You can immerse just your feet or your entire body into a rose scented water bath.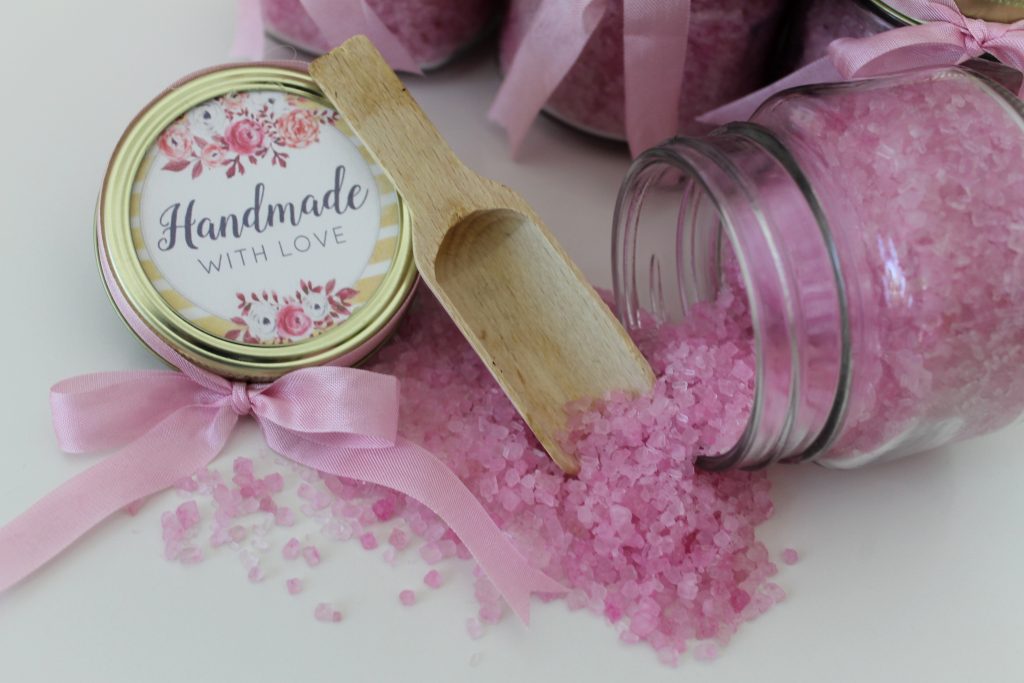 Ingredient List for 12 jars
5 bags of Epsom salts (I found mine at the Dollar store).
1 pack of mini jelly/mason/canning jars (At most grocery and craft stores).
A few drops of essential oil (I used a rose scent but you can use whatever you prefer).
A few drops of food coloring ( Just add a few drops of red to the salt, mix well to make pink).
Ribbon (You can color coordinate any shade).
Round "Handmade With Love" labels (I found mine on Pinterest).
Tools Needed
Bowl and spoon to mix the salt with the essential oil and food coloring.
Printer (to print out the labels).
Circle shaped paper punch (for labels).
Scissors to cut the ribbon.
After the Epsom salt has been mixed well simply add it to the jar. Print and punch out the labels. You can add a dot of glue if you want to secure the label permanently to the lid. Place the lid on the jar, twist on the ring and add a ribbon for embellishment. It's so easy!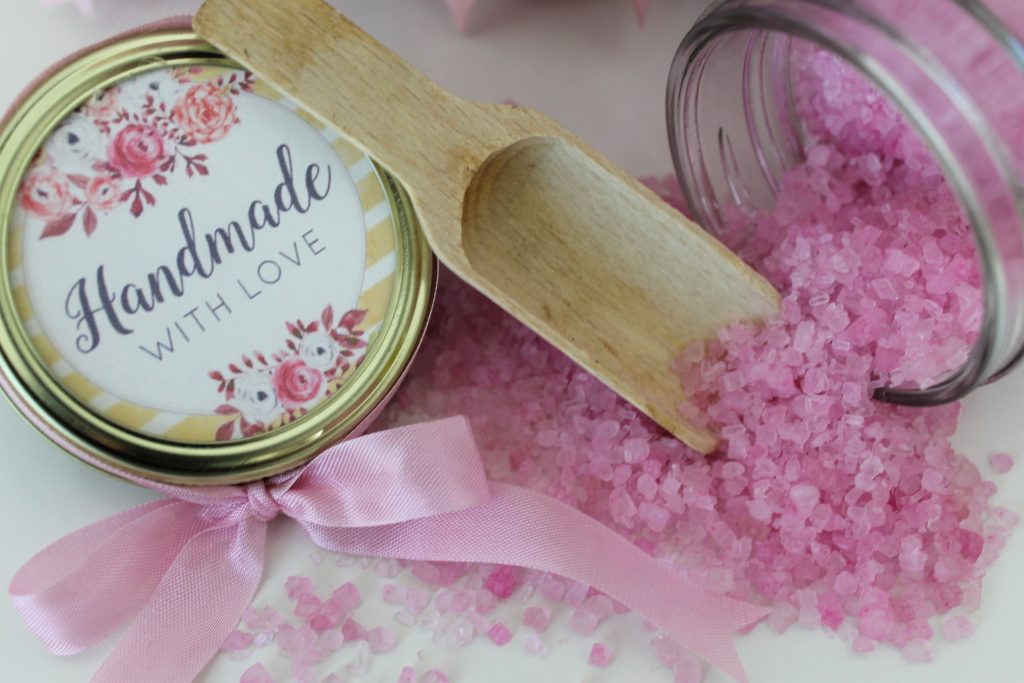 It's a gift any gal would love!
Do you know a gal who'd like this gift?
Laura
For other color combination and salt layering ideas click HERE.