Last week I attended a Texas bloggers luncheon and brought A Vintage Inspired Christmas Corsage Topper attached to a small gift bag for every person attending.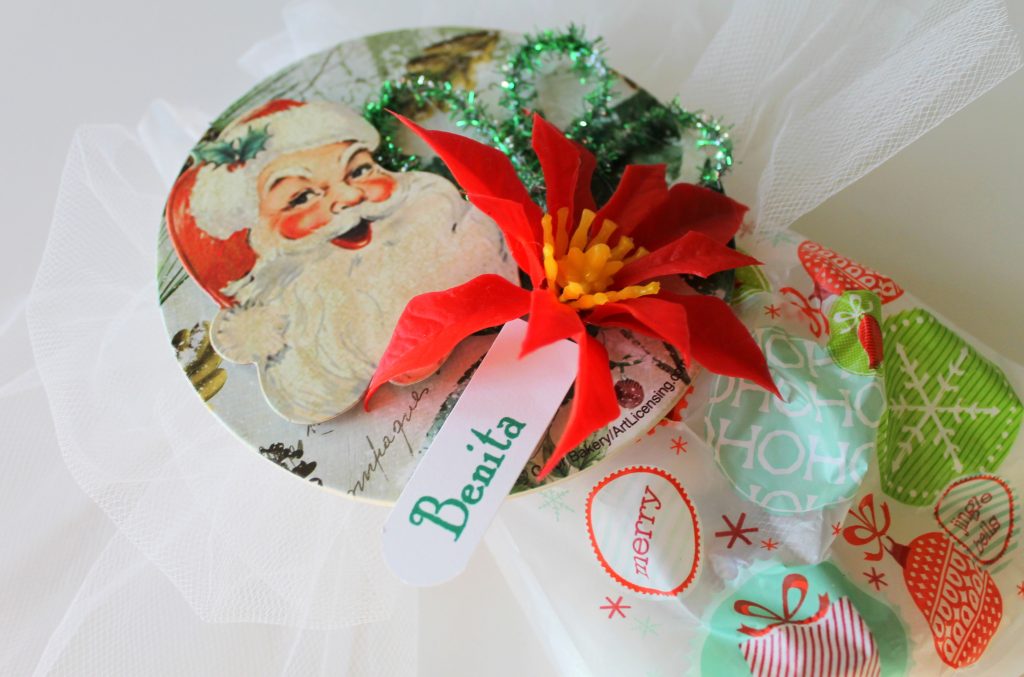 How To Make A Vintage Inspired Christmas Corsage Topper
Making this sweet vintage-inspired topper is simple and quick. You can easily make it your own by adding other similar elements.
You will need: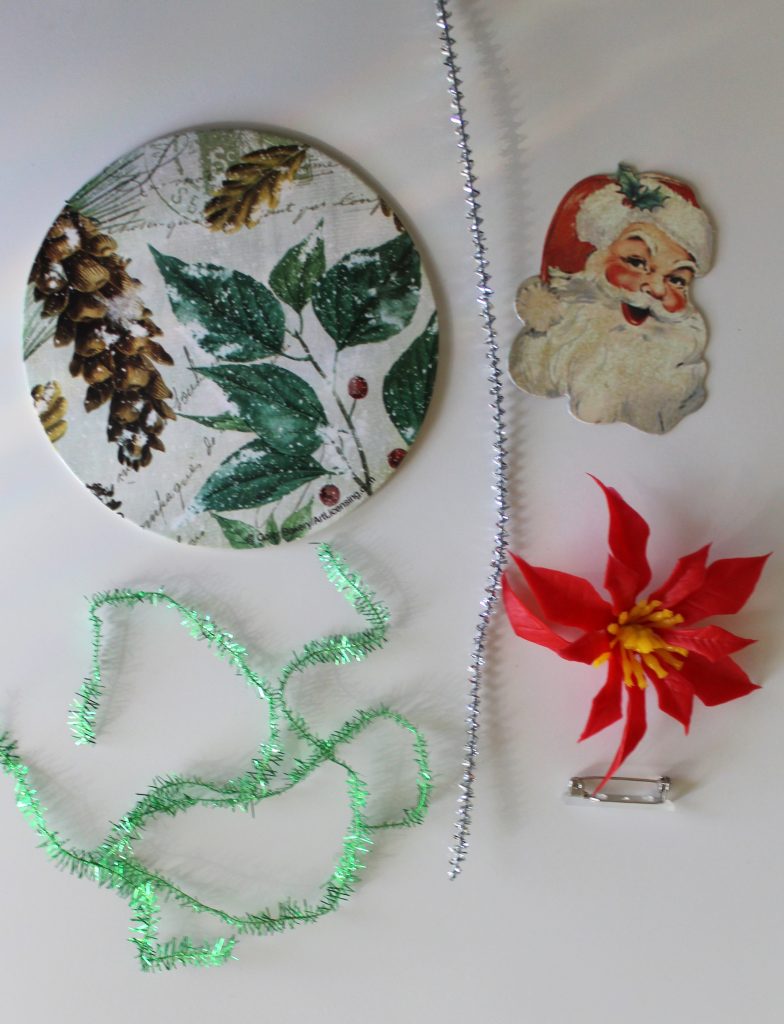 A little giggle: I started this craft project late at night and did not have any green tinsel stems so I made my own by wrapping some green string around the silver I had on hand. Save yourself the time and buy the color you need. 🙂
Step By Step Instructions
I then bent each stem into a sort of clover shape.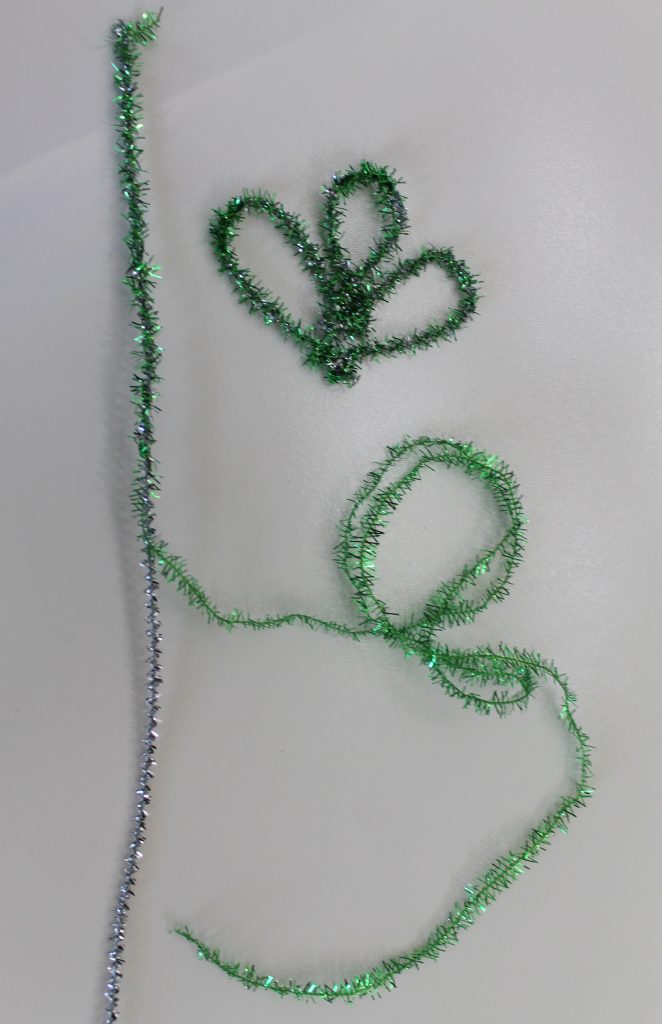 Seeking a bit of dimension I added pop dots to the back of Santa so that he would be elevated.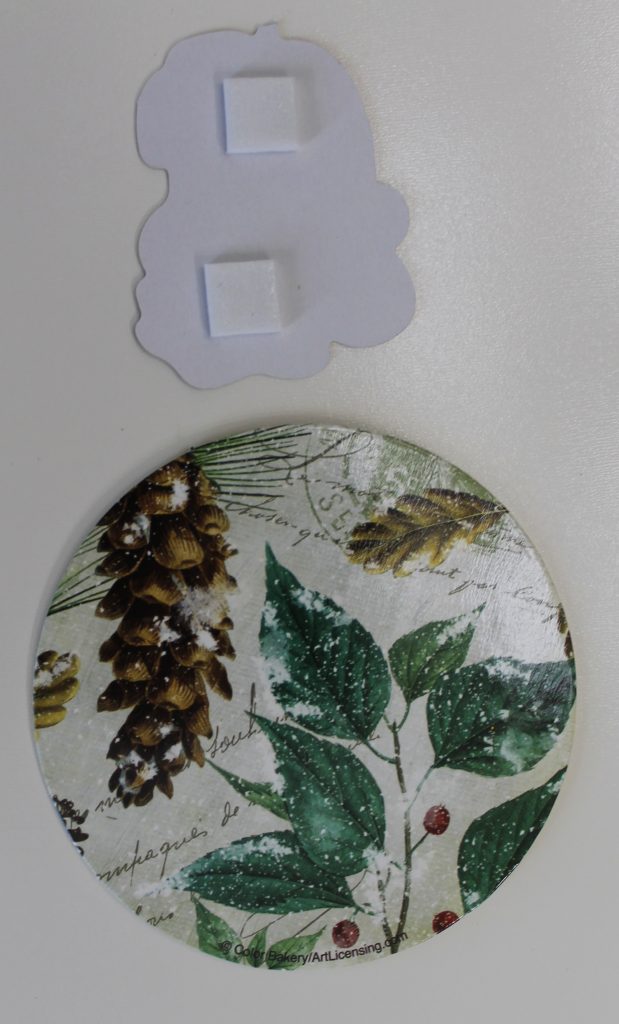 The tinsel stem was hot glued on to the right of Santa's head.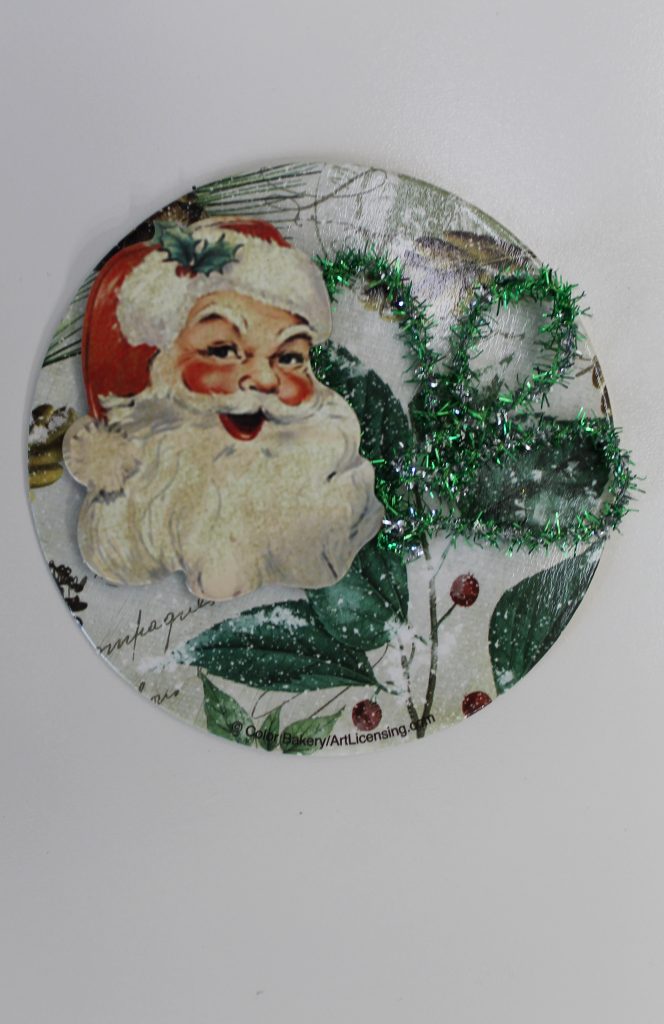 Then the flower was positioned in place with glue.
You can stop at this point or also type up and print out various names or holiday sayings and attach it beside the flower as shown in the first image.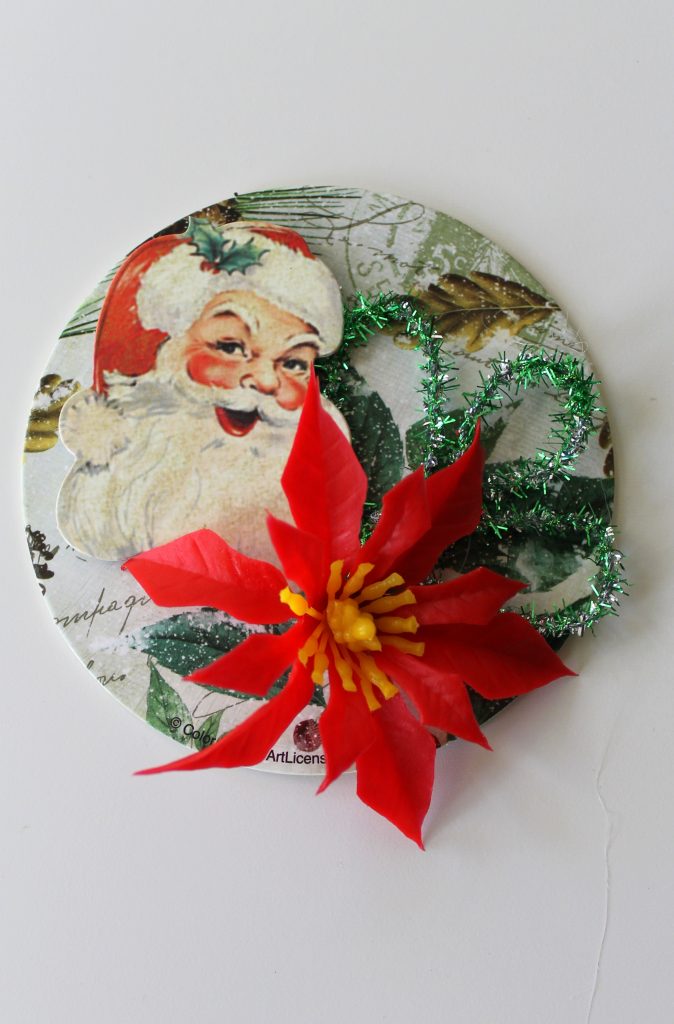 Lastly, glue the bar pin on. Take care to make sure it is attached in the same direction as the image on the front. This is so that when you pin it on Santa does not lay sideways or upside down.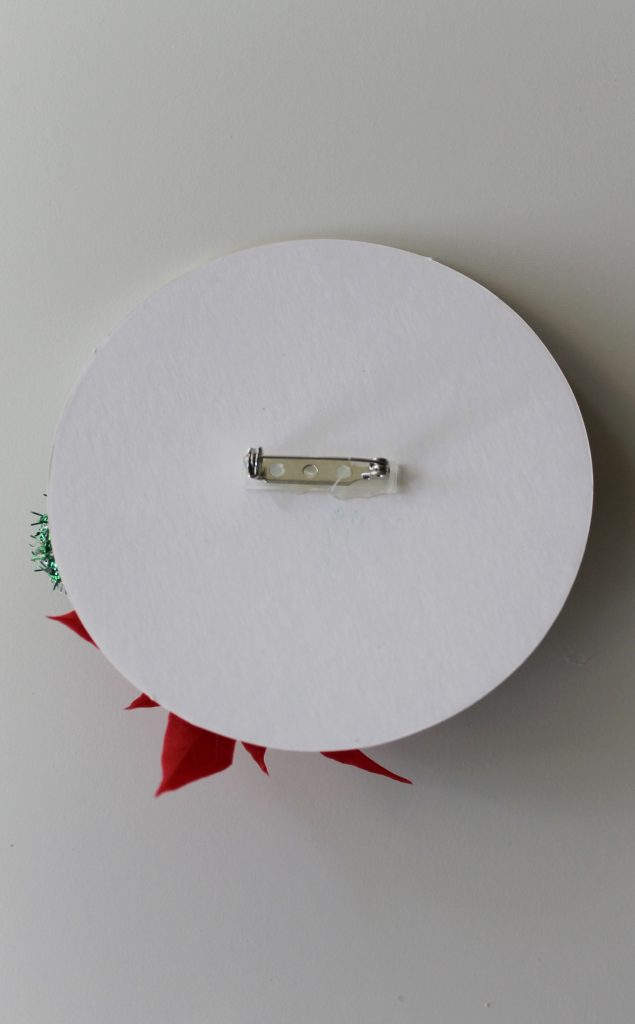 You can then pin the corsage onto a gift bow/ribbon, an article of clothing or anywhere else you would like to add a bit of holiday cheer.
I filled a plastic gift bag from the dollar store with one of the wee trees I made.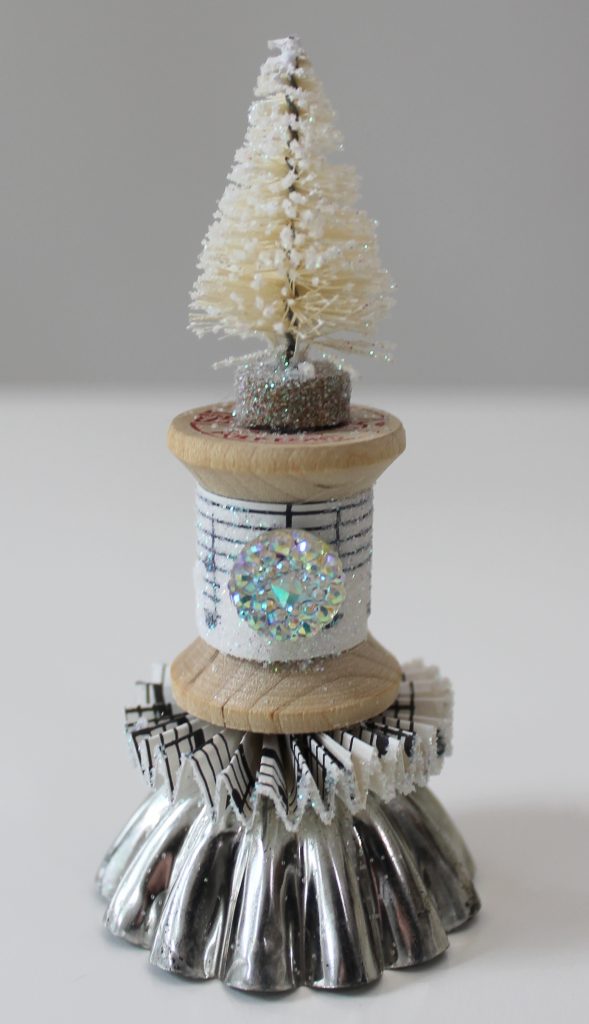 GIVEAWAY
I am giving away one sweet tree and vintage inspired topper. Would you like to see your name written on the gift bag?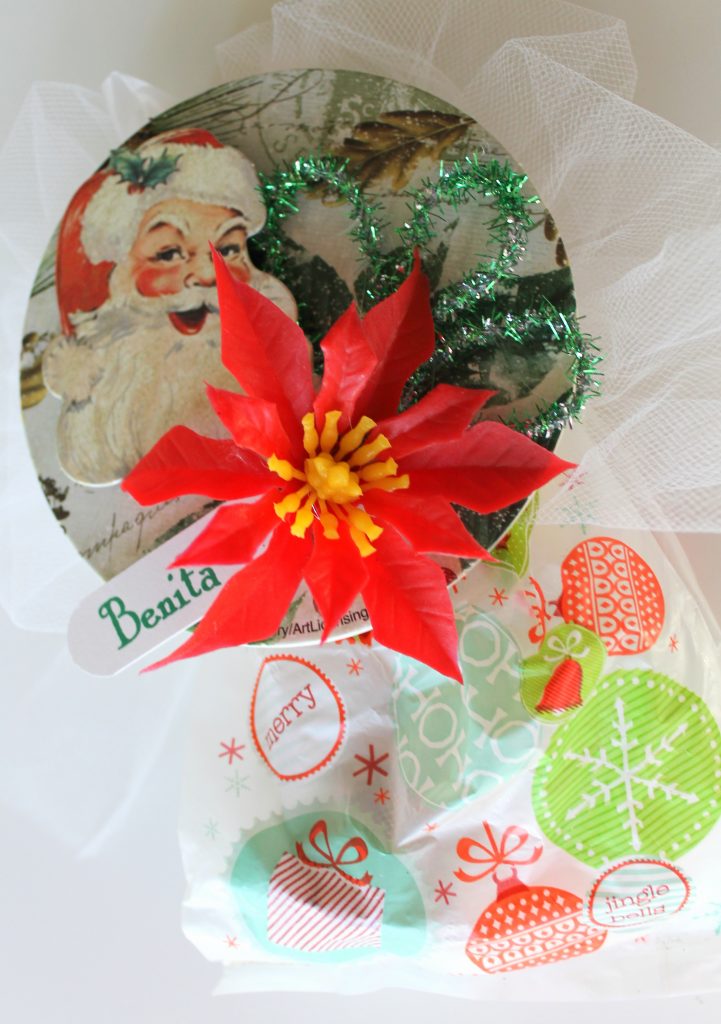 Entering is simple. Just leave a comment below.
UPDATE: The giveaway is now closed. The random number generator selected Diane of Lavender Dreams as the winner. Congratulations Diane!
A very "Happy Hanukkah" to those who are celebrating the Festival of Lights.
Laura