Thank you for all of your lovely comments on my Dickens Christmas Home Tour. Today I have more Dickensian delights with how to create A Dickens Cloak and Bonnet for Under $20.
Create A Dickens Cloak and Bonnet for Under $20
Mr. Decor and I had plans to attend last weekends  Dickens on the Strand festival in Galveston. A few months were spent at the sewing machine creating our various costumes. It is sad to report but I was involved in a car accident and we were unable to attend. I am very thankful that I was able to walk away from the accident. Our beloved old car, however, did not fare so well.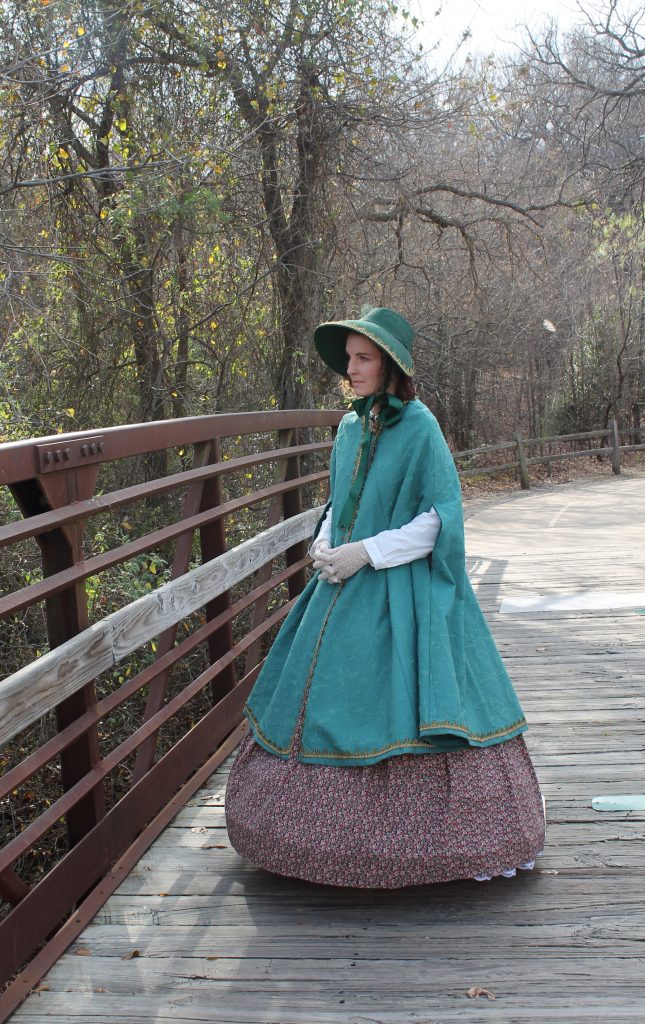 Thankfully, the Fashionista volunteered to capture a few images of my historically nerdy self at one of our local parks. #oompaloompa
The Cloak
To create the cloak I used a vintage pattern and 5 yards of white upholstery fabric. Both items were found at the same estate sale. I paid $7. I used a linen tablecloth I had on hand (a previous estate sale find that was well used) for the lining.
You can find this specific pattern on both Etsy and eBay. It was a great pattern. I would recommend it for even a beginning seamstress.
There are also newer pattern options available from Simplicity, Butterick and others.
I dyed both fabrics with Rit fabric dye. I wasn't sure if the upholstery fabric would survive the wash cycle. But it was a cheap enough investment that I could risk it. I was seeking a tone on tone crewel embroidery look. It came out beautifully.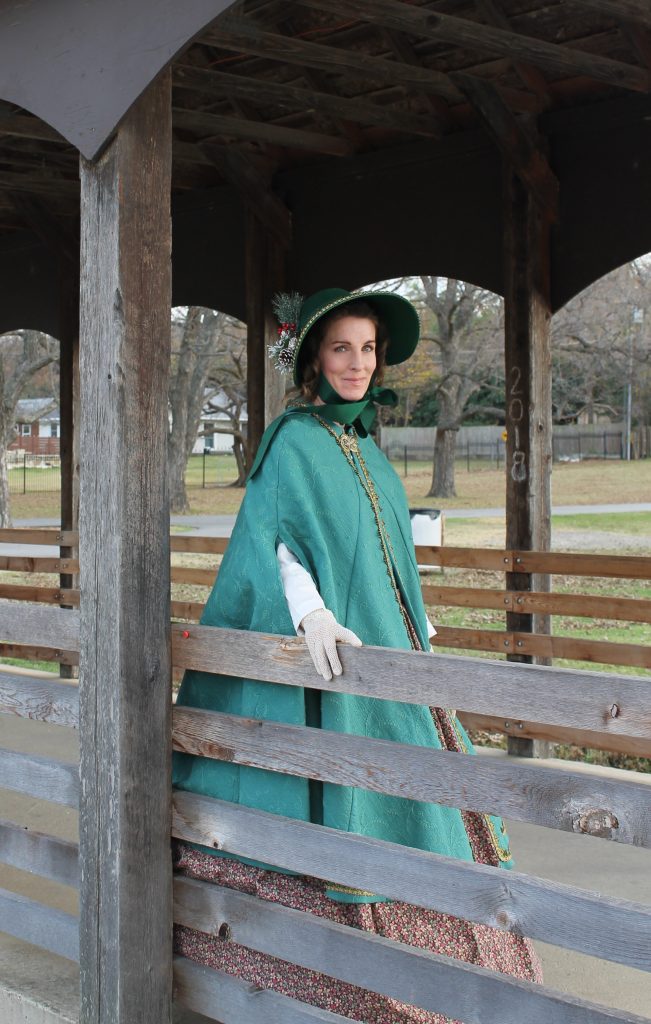 The Clasp
When trying to create anything frugally I find that you often need to think outside the box. In this instance, after I found the gold trim at Hobby Lobby (60% off sale) I knew I needed a gold clasp to finish the look. I could not find what I wanted at any of the craft stores (too modern) and all of the vintage and antique clasps on Etsy and eBay were beyond the price point I wanted to pay. Digging through my box of crazy treasures I came across a belt buckle.
Mr. Decor easily removed the alligator teeth. Then he gently straightened out the ends so I could sew them onto the cloak. While it's not perfect, I still kinda love it.

The Bonnet
I won the bonnet on an eBay auction for $6. You can also find it HERE in other colors. When the bonnet arrived it was more of a Kelly green than the forest green I needed.
Once again I decided to take a risk and spray painted it with paint I had on hand. It worked pretty well.
The bonnet strings were also much more narrow than what was typically worn so I gently removed them.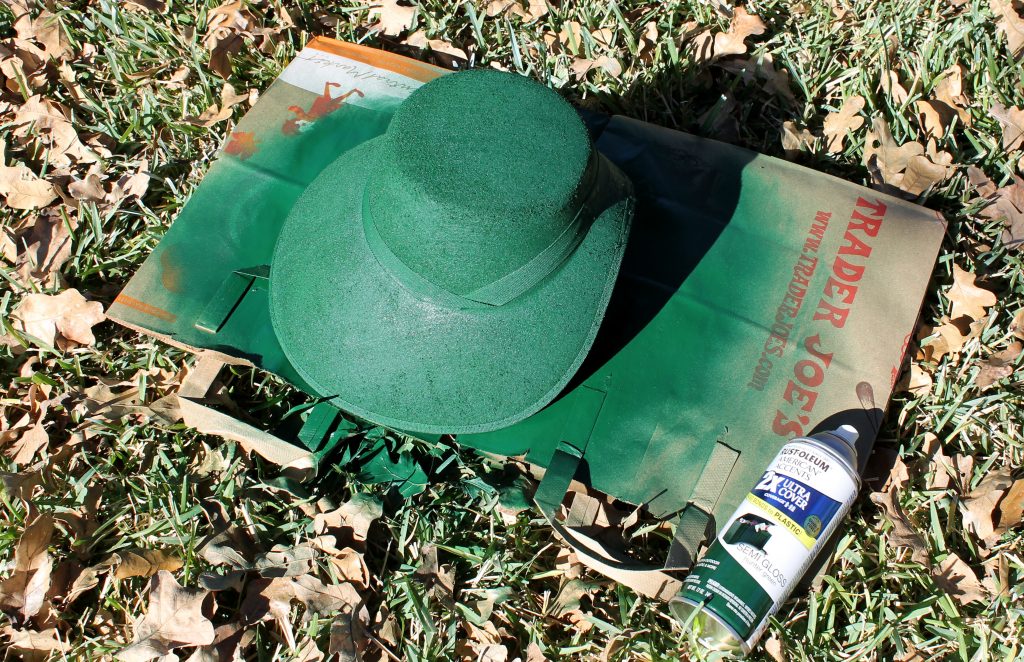 Wanting a seasonal accent for the bonnet I embellished it with picks found at JoAnn's. Both were on sale for 60% off and I had an additional 20% off the total purchase coupon so they came out to $1.36 for both. The green grosgrain (Petersham) ribbon had been wrapped around a comforter I purchased a few years ago and had saved in my ribbon stash.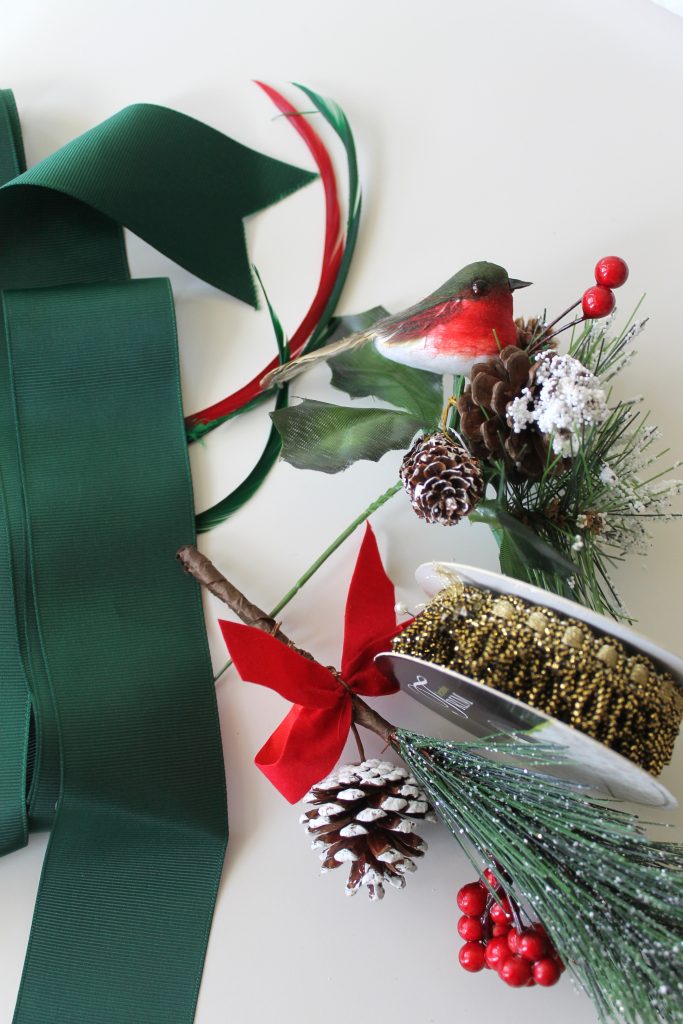 First I hot glued the green ribbon on followed by the gold trim.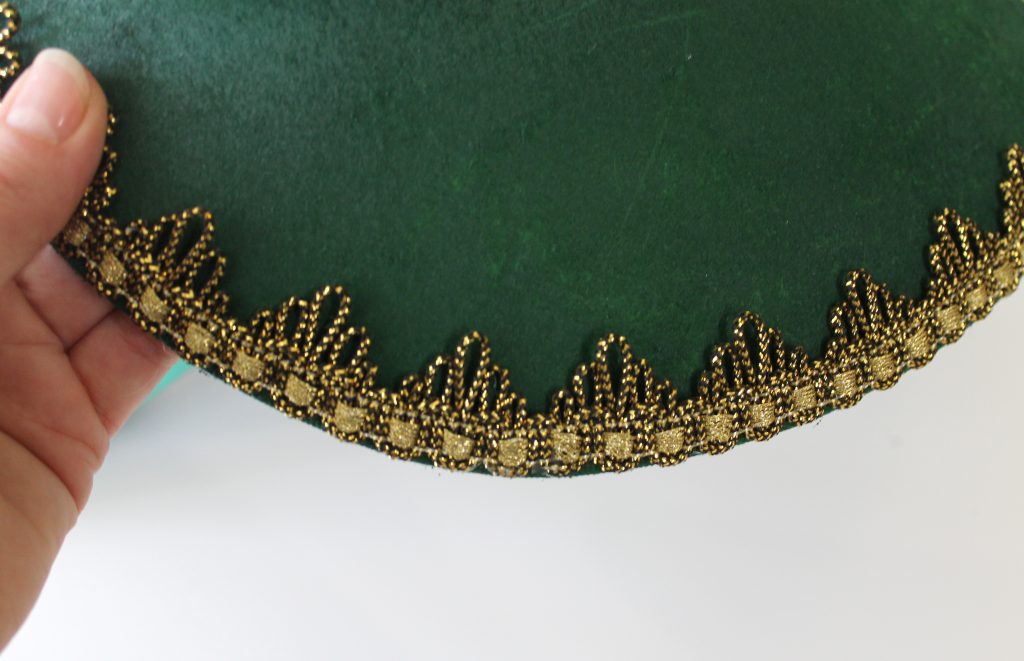 Next, the tall pine pick, stripped of its red velvet ribbon, and two loops made from the last of the gold trim were hot glued to the side of the bonnet.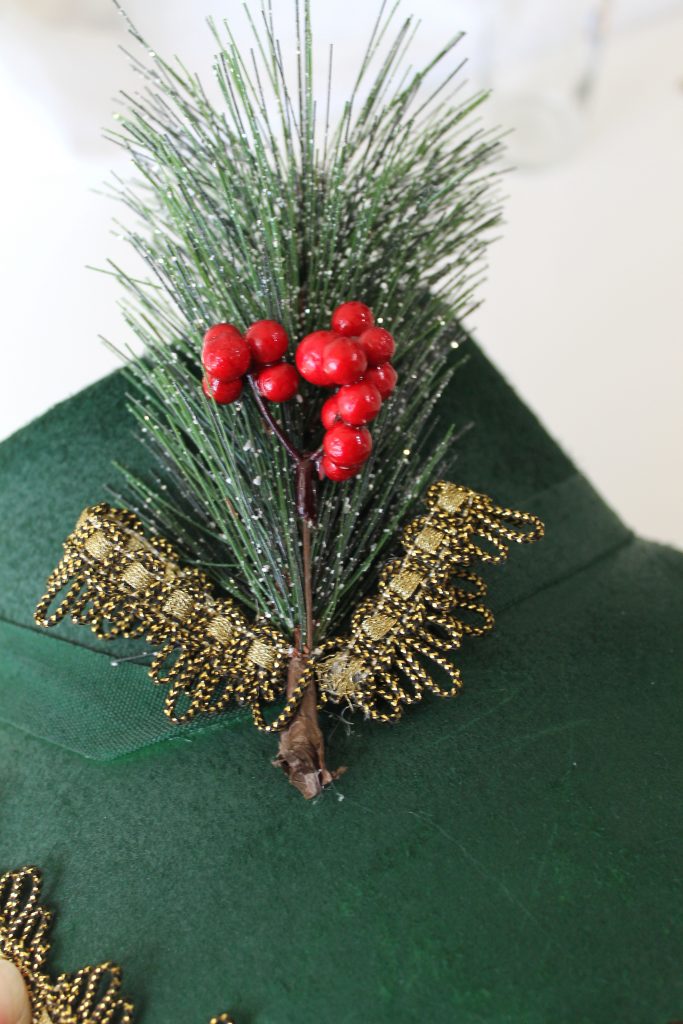 Then the second pick was added minus its faux holly leaves. (I opted to remove the red velvet ribbon and leaves because they looked cheap.)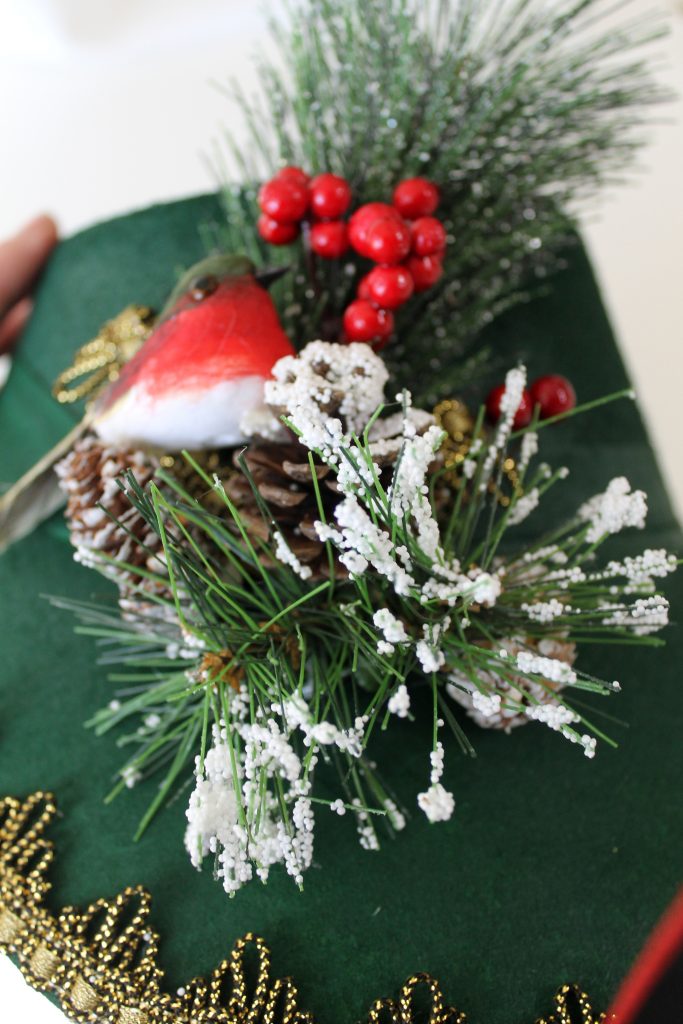 Not a bad bonnet, for under $10, I'd say.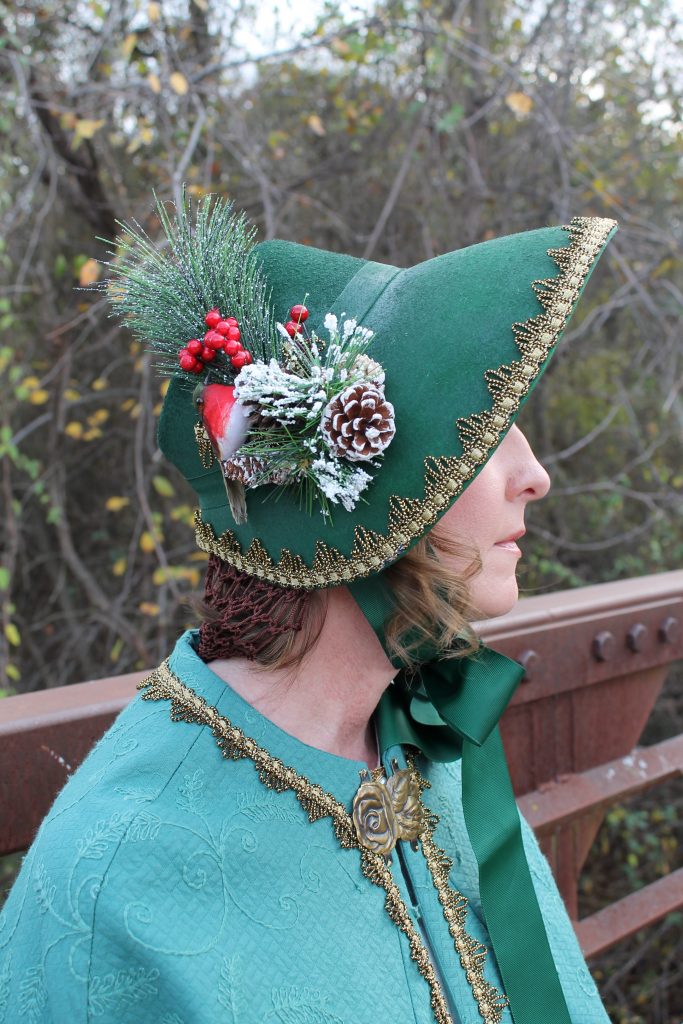 What I Was Wearing Under the Cloak
The blouse is a modern crisp white cotton with romantic sensibilities and fabric covered buttons which would be appropriate for the era. The skirt was actually part of my very first Laura Ingalls Wilder costume from 20 years ago that I have since, ahem, outgrown. (Bah humbug.) I just removed the bodice and created a waistband. It is a pretty calico print of berries as well as green and tan leaves. I also am wearing a pair of crochet gloves which I wrote about HERE.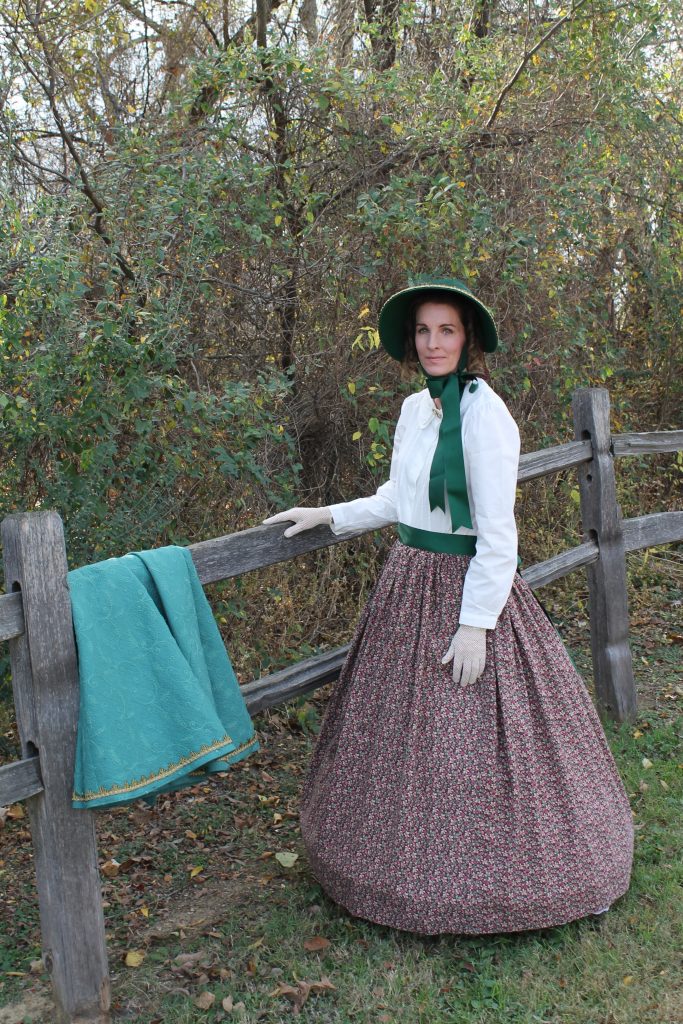 As always I will close with an outtake because one can never take themselves too seriously while wearing historic costuming. Indeed this get up made several park attendees smile when they saw me.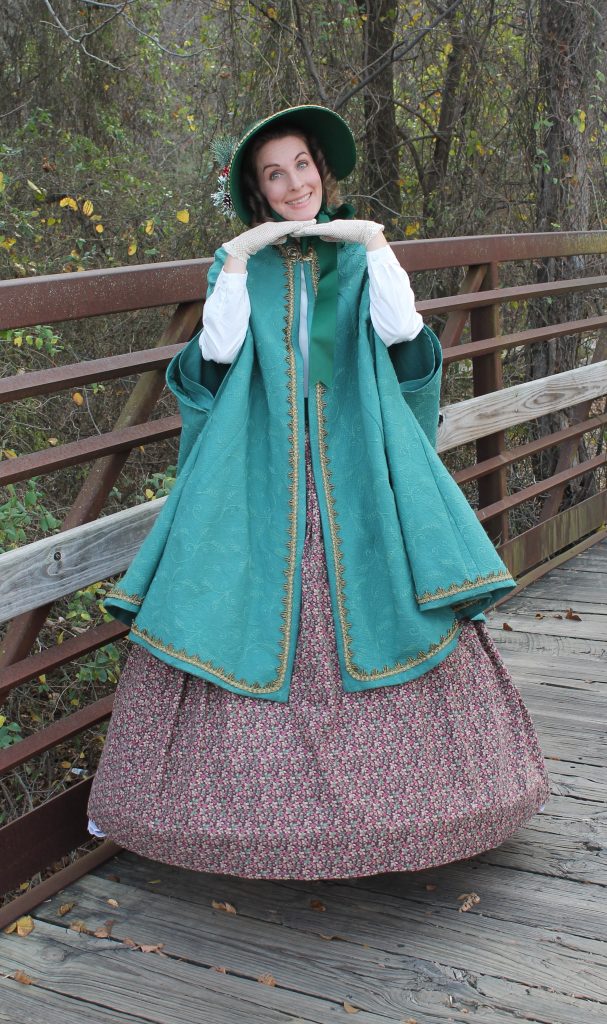 It is my hope that this post made you smile too.
Laura