Hello, dear friends and welcome to the Storybook Cottage All Is Calm and Cozy Bedroom.
Since October I have been working 12 hours days and truly needed a calm and quiet space to retreat to.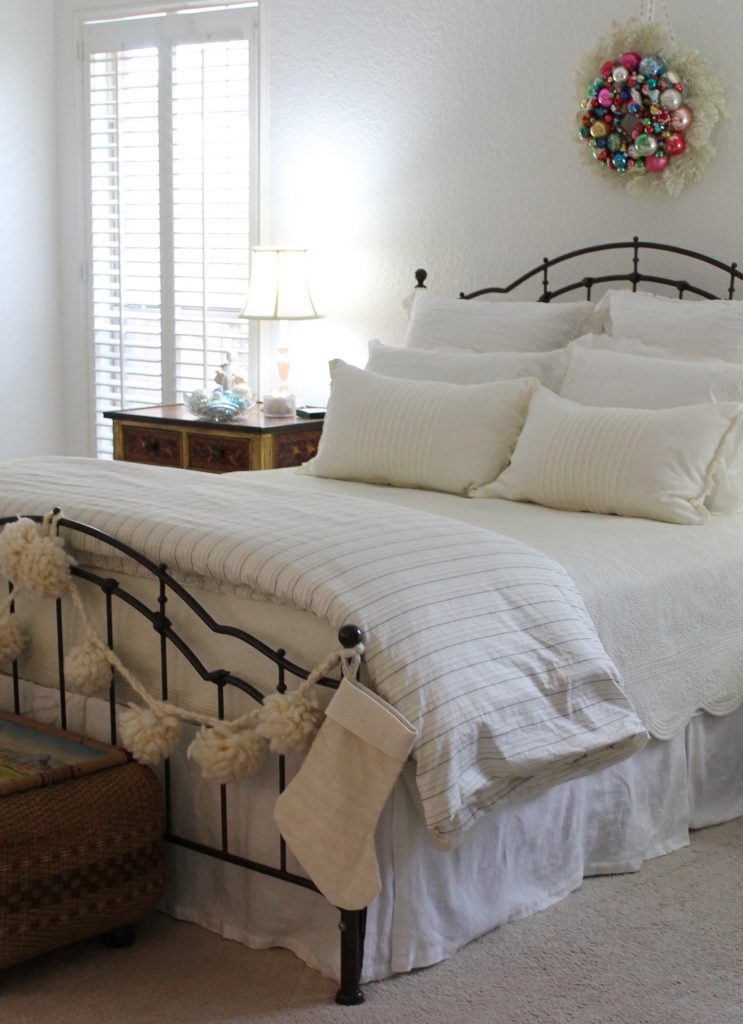 All Is Calm Cozy Bedroom
At my end of the bed is a sweet stocking from Christmas past made from a vintage pillowcase. It nestles against the pom-pom garland that I was thankfully able to repair after our new doxie, Gracie, tore it to shreds.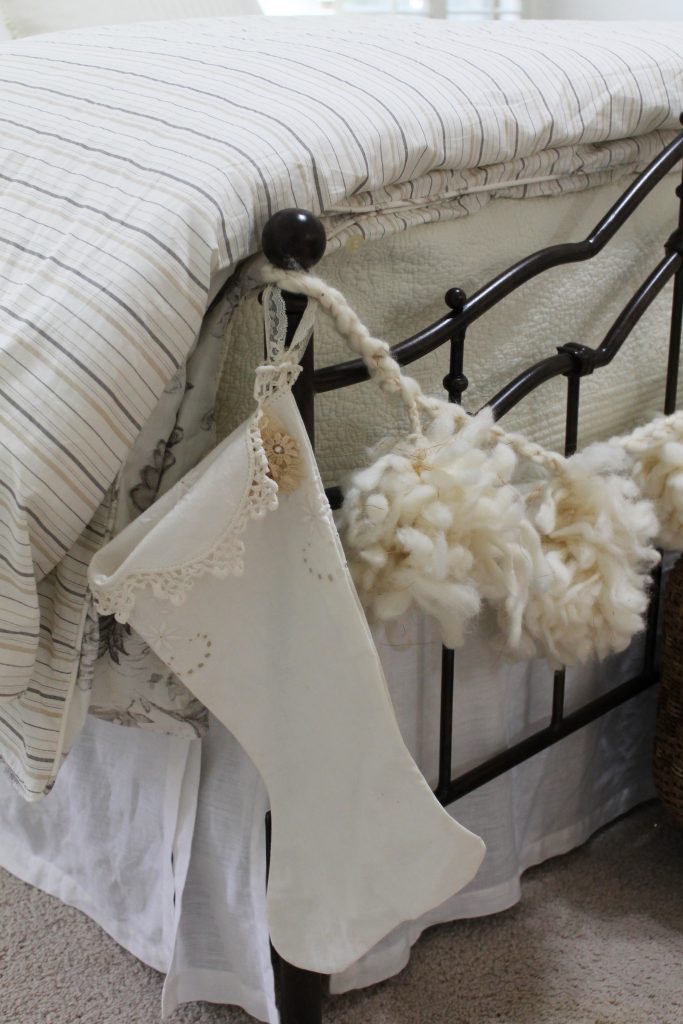 On my nightstand is a sweet ceramic angel that belonged to my mother Karen. It plays "Silent Night".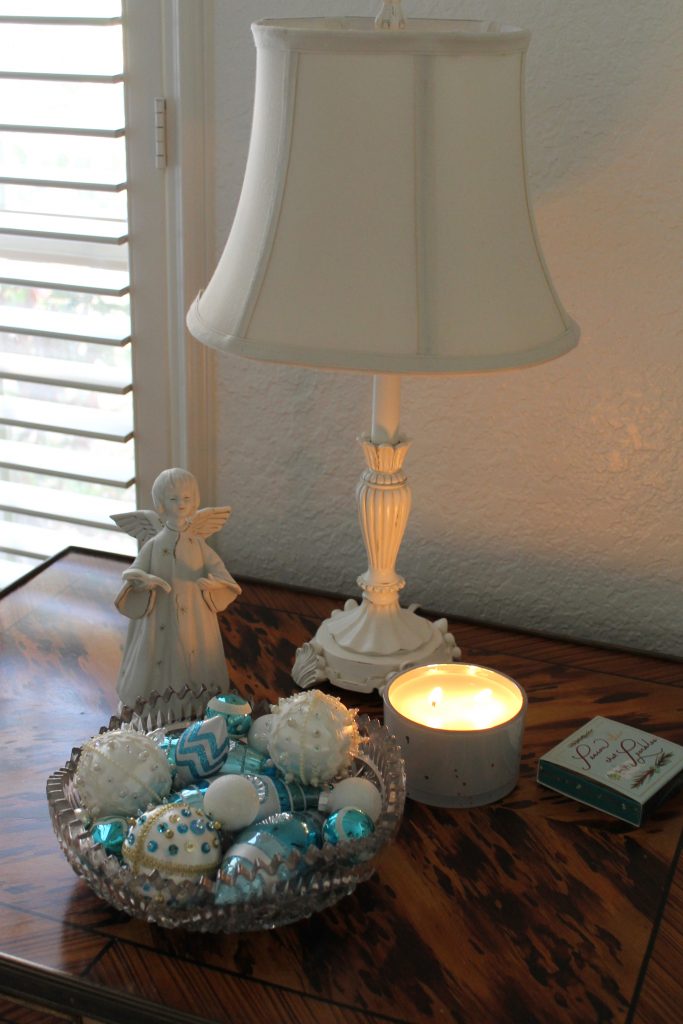 Mr. Decor's corner bedpost is embellished with a patchwork lace stocking I made a few years ago.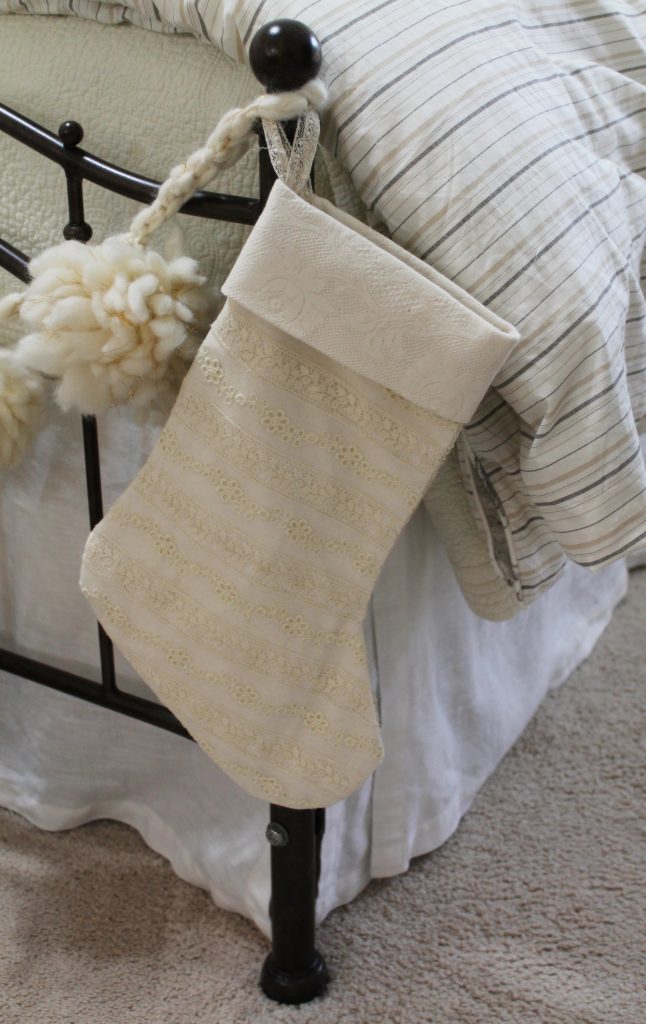 His nightstand was simply decorated with a pair of kissing angels that belonged to my Grandma Mary and Papa Jack.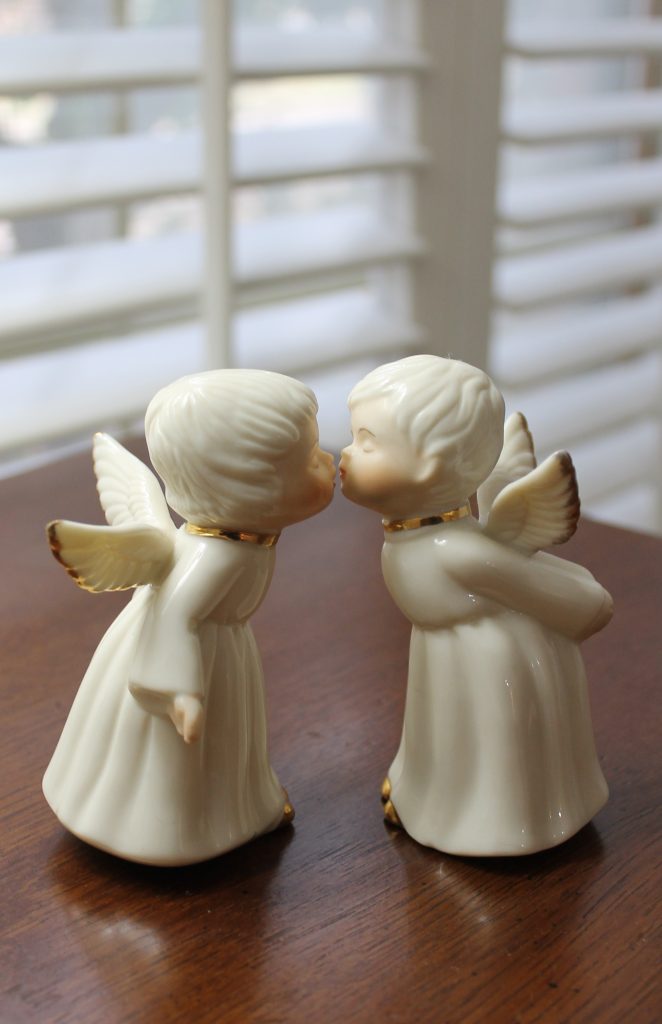 Feeling Festive
The top of his dresser feels festive with vintage gift boxes and dollar store Christmas trees.
The sweet settee needs very little decoration.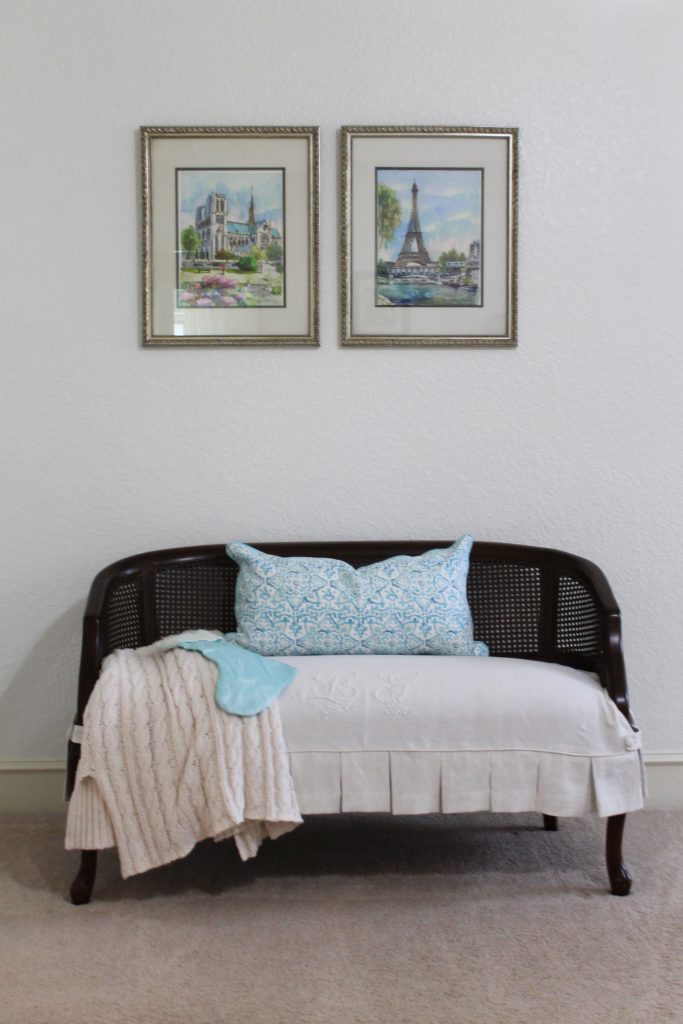 I just turned the floral pillow, last seen in the guest bedroom, to the backside. The print reminded me of snowflakes. A cozy throw and silk stocking complete the vignette.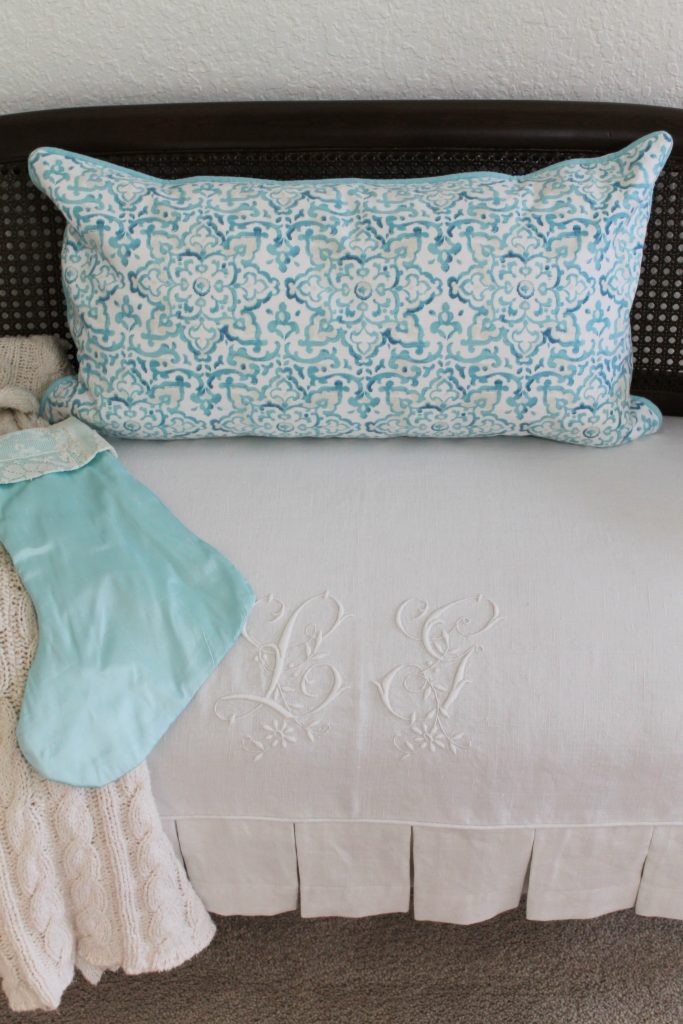 The big dresser is draped in the wiener wonderland table runner I made last year.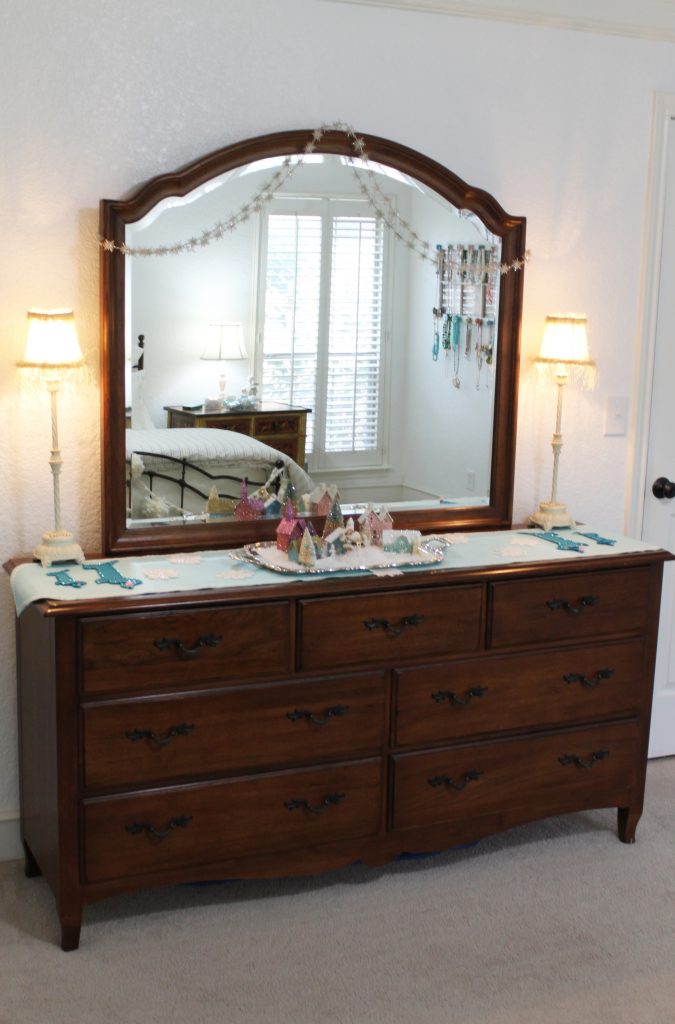 Silly Sequins
It still makes me smile.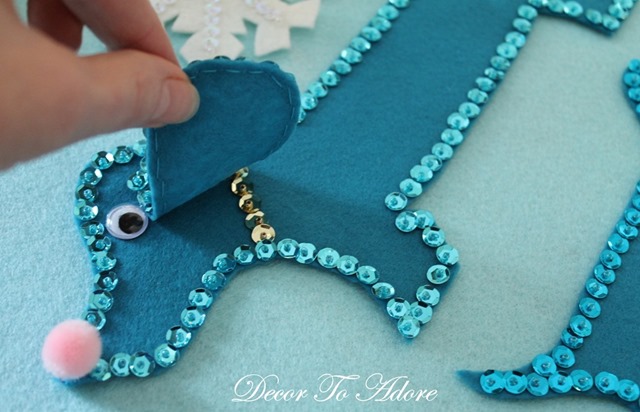 The runner is topped with holiday glitter houses made a few Christmases ago.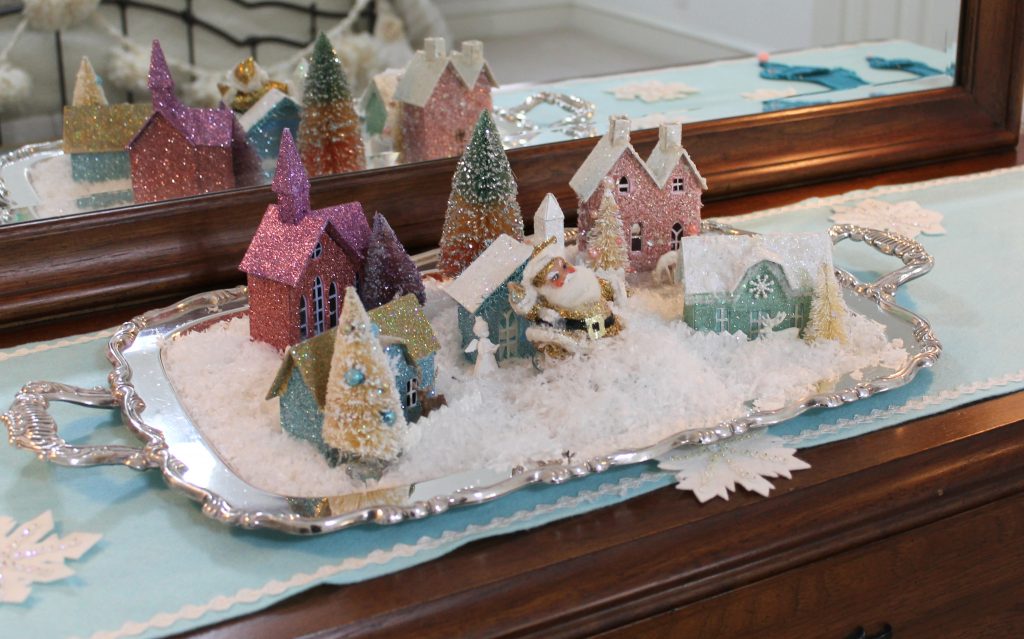 Santa is so sassy in his gold glitter suit.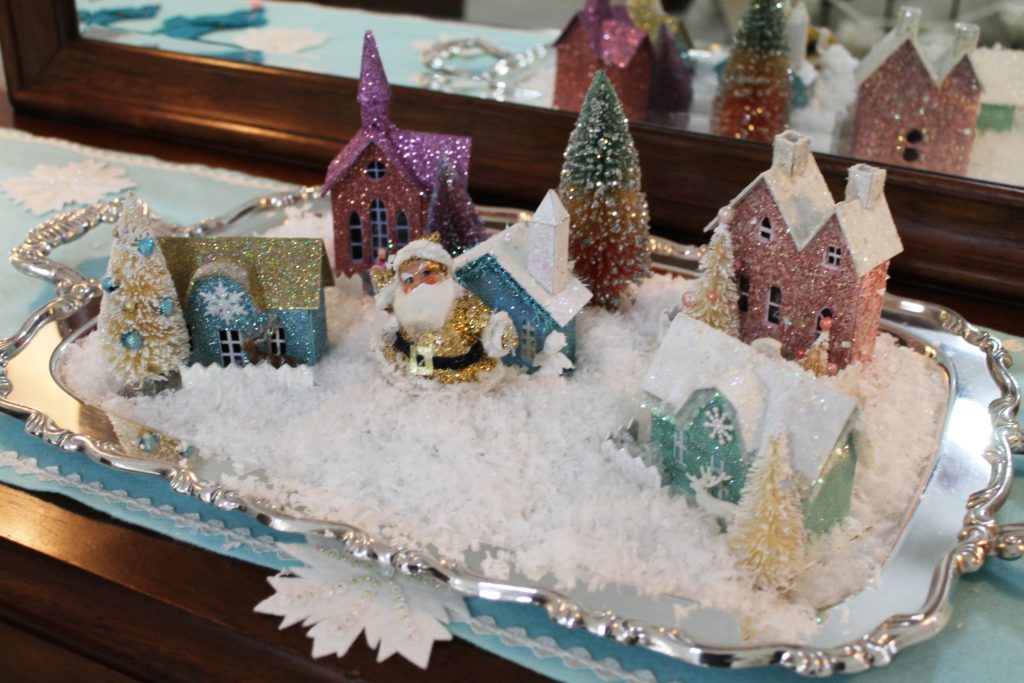 May your days be merry and bright!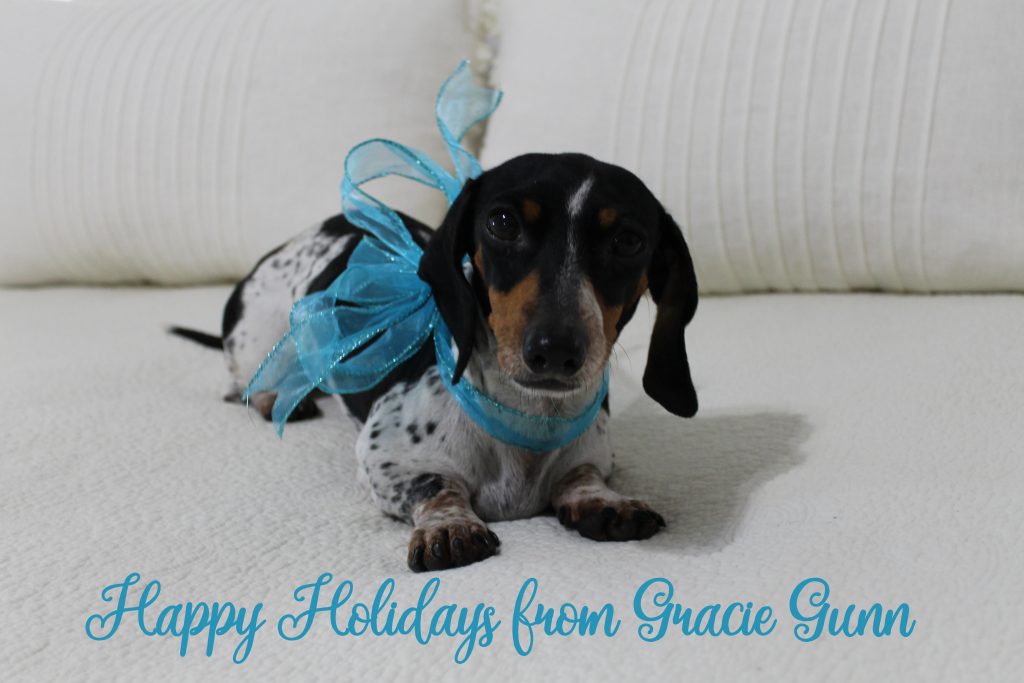 Cozy At Christmas Holiday Blog Tour
A jolly "Thank you" to Katie of Let's Add Sprinkles for organizing the tour. I hope you will visit all of the wonderful homes featured.
Monday
Wednesday
Have a Merry Monday. I'll be back on Wednesday with my Dickens inspired Christmas living and dining room.
Laura