The countdown has begun! Here are a few Sneak Peeks of the Pop Up Shoppe.
The popup shoppe grand reveal is scheduled for this Saturday, November 11th, 2017. Several of you were curious as to what type of merchandise would be available. Last Friday I began sharing a few sneak peeks on Instagram.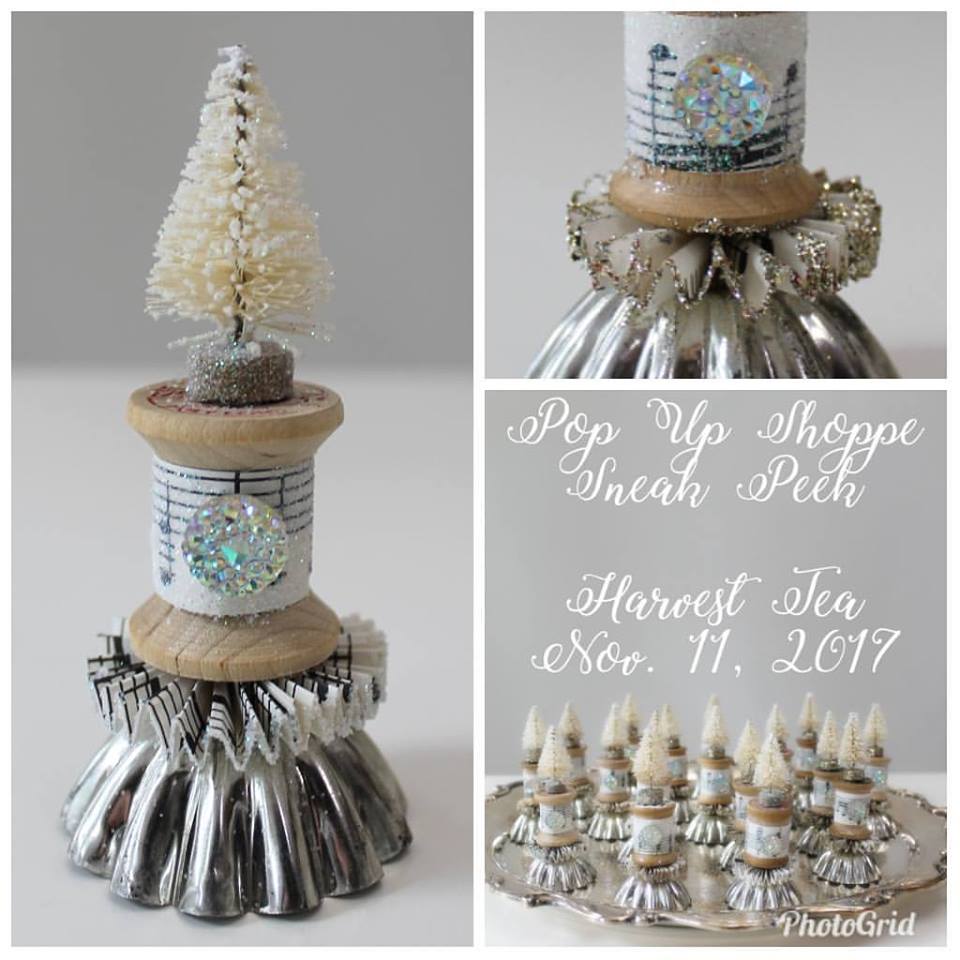 Sneak Peeks of the Pop Up Shoppe
The shoppe will contain a mixture of vintage and handcrafted treasures.
They include Christmas decor made from vintage elements and repurposed vintage textiles such as these tea cozies made from linen, cotton, antique French métis and lovely lace.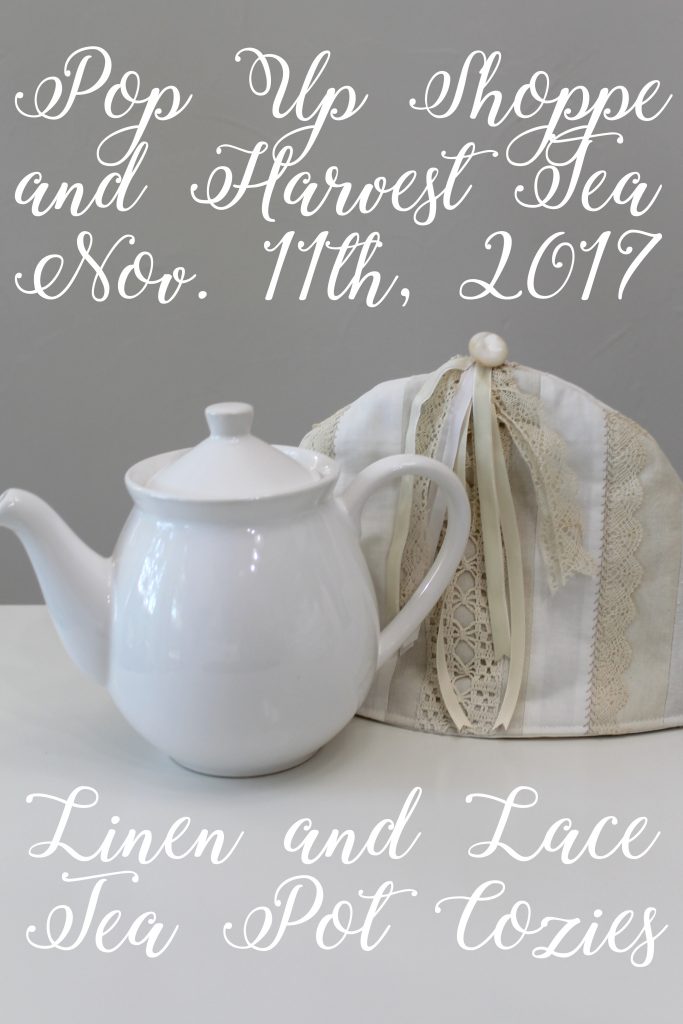 Religious medals purchased on my last trip to France at the L'Isle-sur-la-Sorgue flea market became lovely little pieces last week on All Saints Day. A few antique and vintage rosaries and other gems will also be available.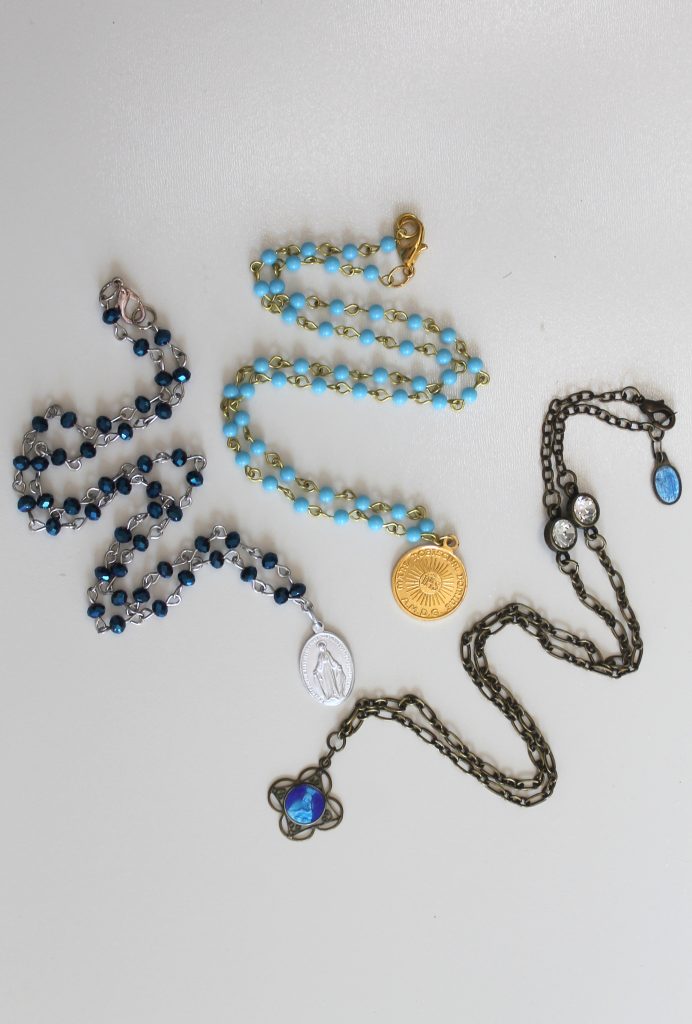 Today I am transforming a pair of sweet metal garden chairs.
This is the before…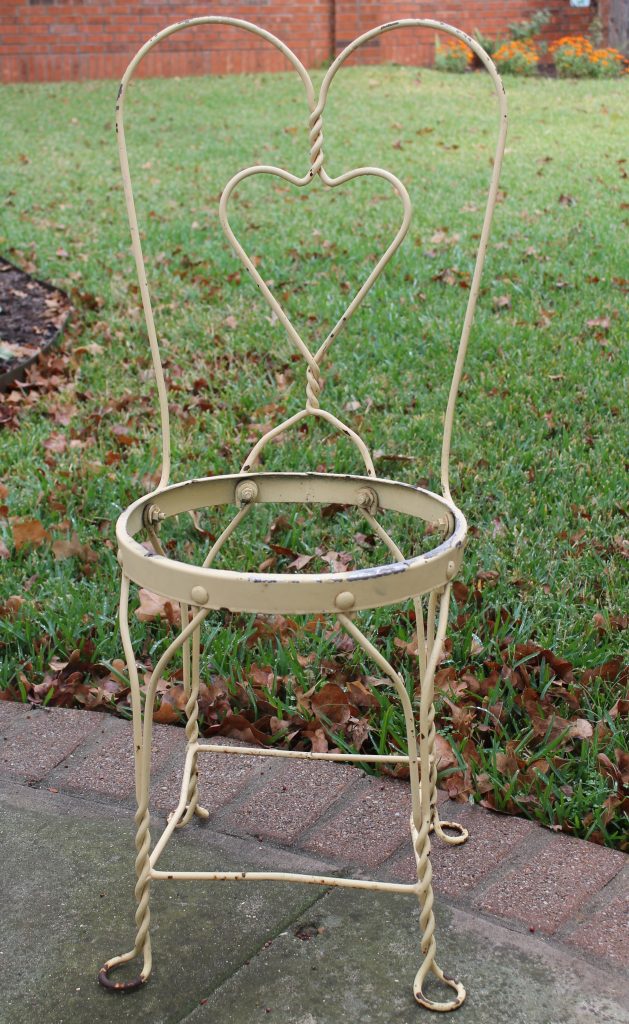 We will be celebrating throughout the day with paperwhite planting, learning the art of charcuterie and closing with a Harvest Tea.
All The Details
All kind souls and kindred spirits are welcome to attend one or all of the events. Just simply send me an email to receive the address. It is listed on the flyer below.
For those who are unable to attend on Saturday, the shoppe will also be open by appointment the following week, November 12th thru the 17th.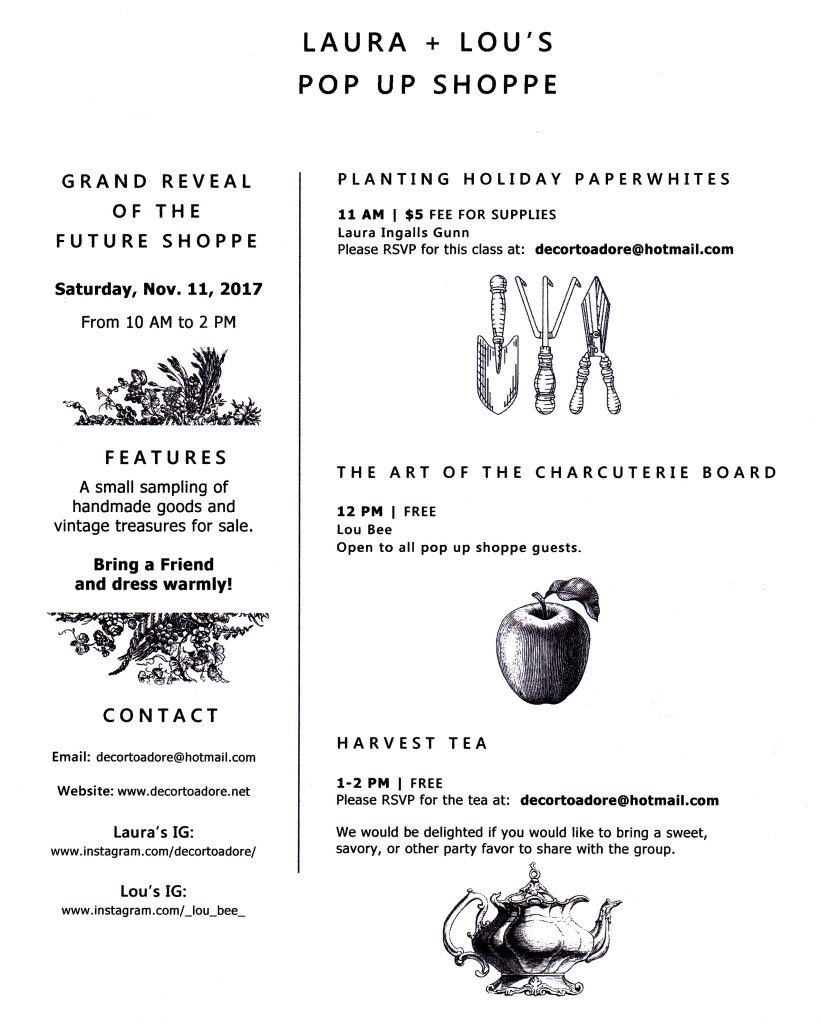 Hope to see you there!
Laura